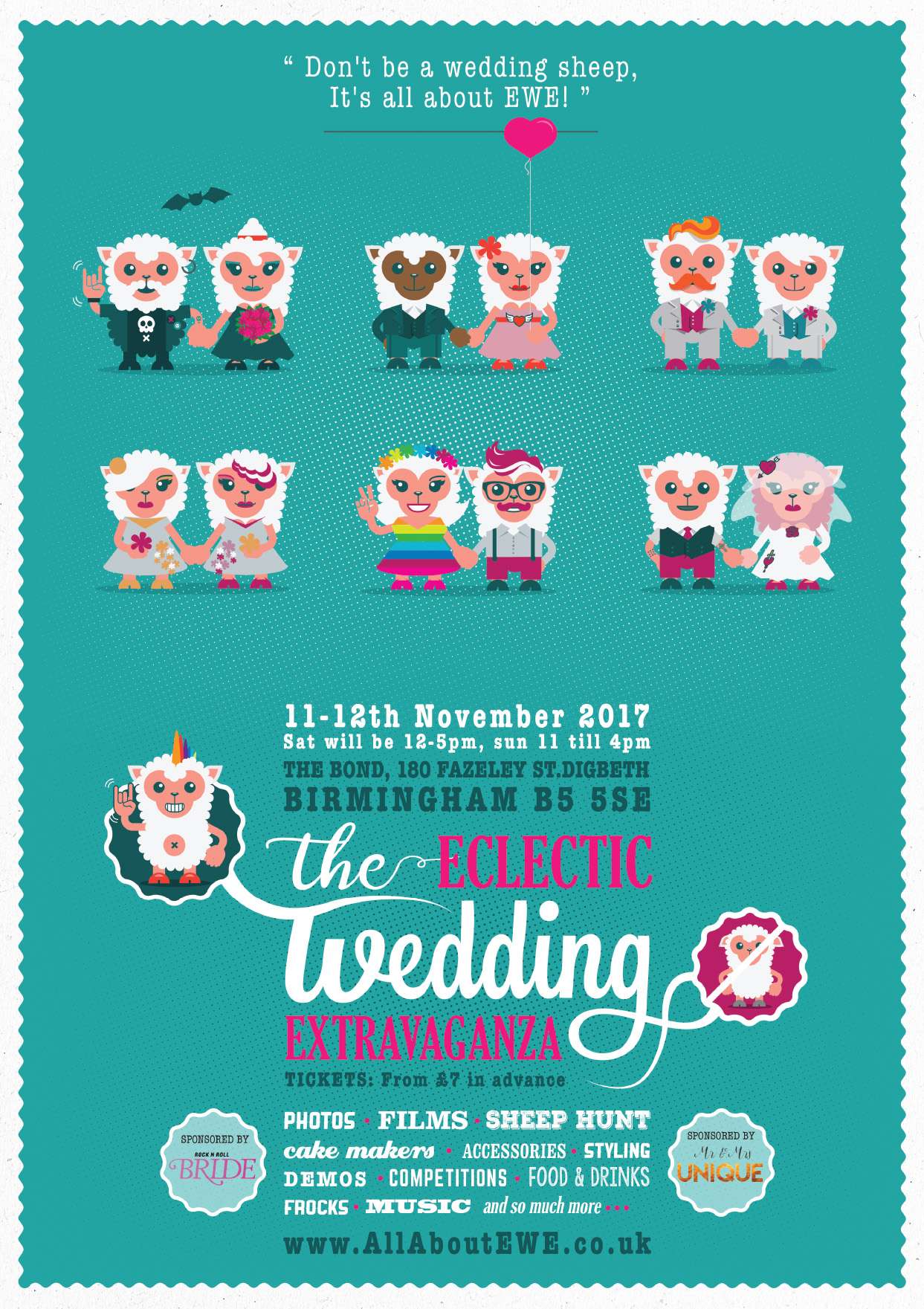 If you've been following the blog for a while you'll know that for the last couple of years we've done a LOT of wedding fairs. They're super fun (I will ALWAYS love meeting you guys!) but also super exhausting. So this year we've decided to just do ONE and that one is, in my humble opinion, the best one out there – the Eclectic Wedding Extravaganza in Birmingham!
So why is it so great? We'll I'm glad you asked…
All the exhibitors are genuinely alternative
Organised by Jo of The Couture Company, Sassy of Assassynation Photography and Yasmin of Curious Coco Designs. this is Eclectic Wedding Extravaganza's 5th year. They they are returning with an impeccable array of everything that is different, creative and unique in the world of weddings. For half a decade the show has brought together unique exhibitors and couples alike, showcasing the most diverse wedding talent in the country.
This season they'll be welcoming 70 incredible suppliers including Crown and Glory, Working Clasp, Jamball, Black Cherry Cake Company, Conjurer's Kitchen, Alternative Ceremonies UK, DiscoWed, The Couture Company, Wish Upon a Sparkle, Gaming4Weddings, Doris Loves, Hardfelt and MANY, MANY MORE!
You can see the full list of confirmed exhibitors on their website.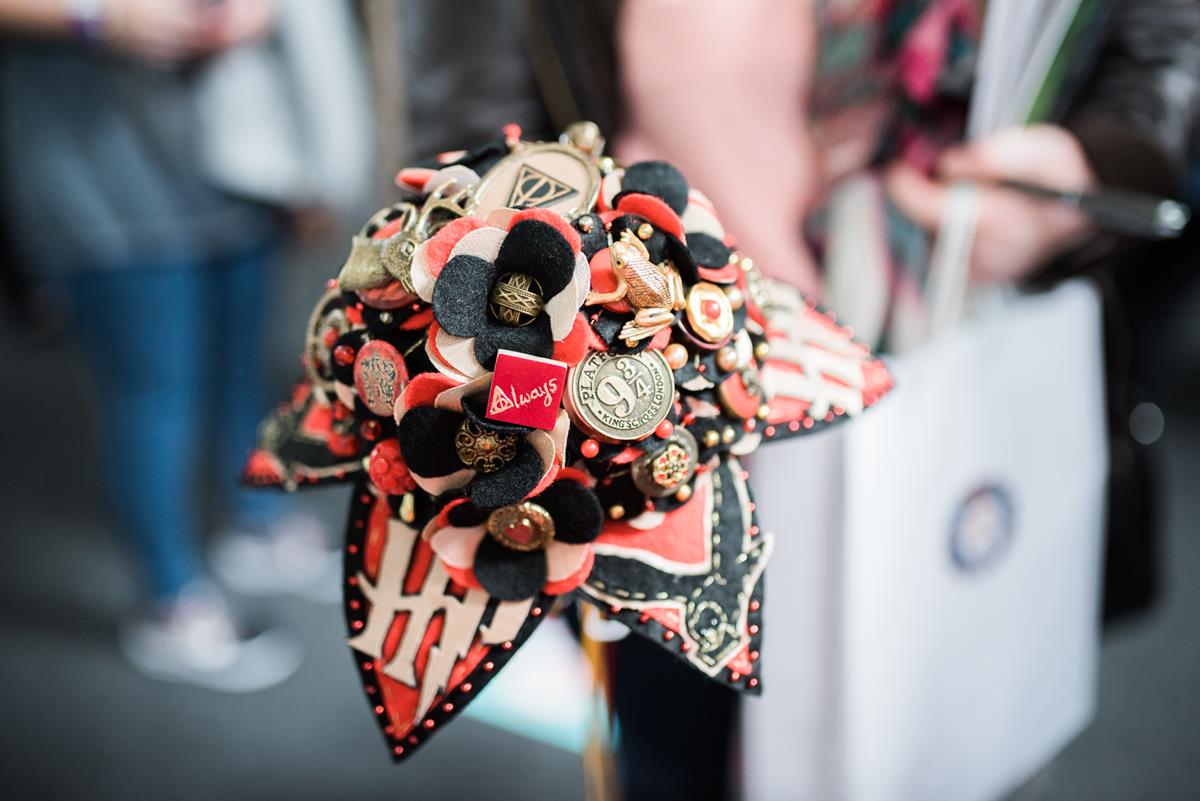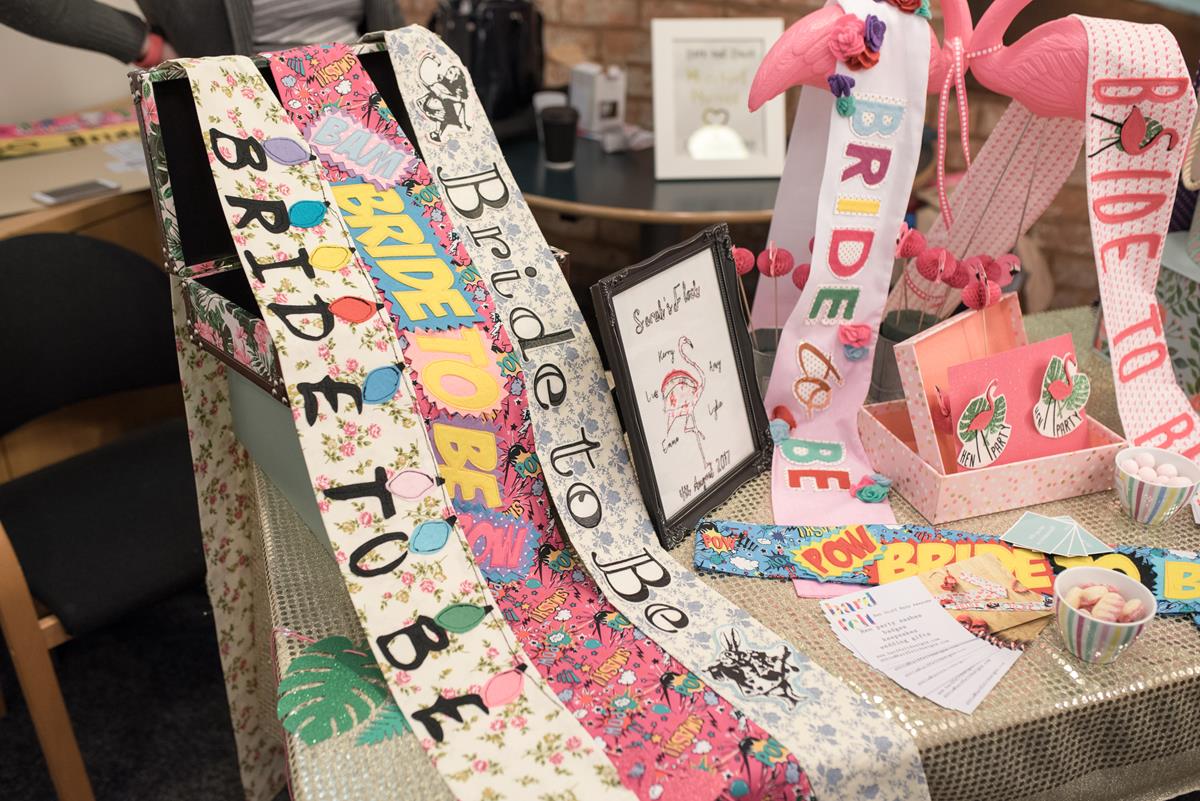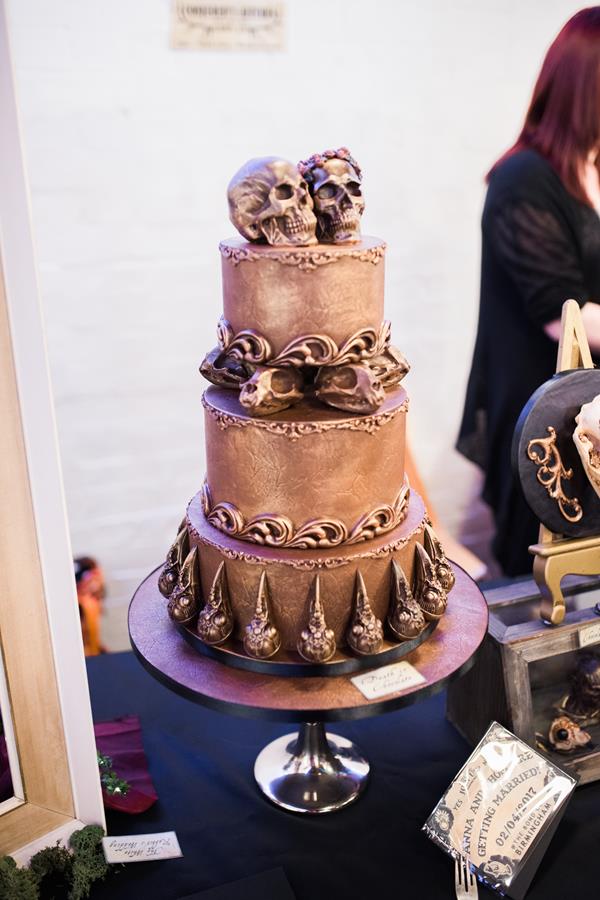 No teeth whitening/ weight loss/ plastic surgery companies
I'm not gonna lie, I've always been intensely unconformable with the presence of companies peddling ways to permanently alter your body in the run up to your wedding at some of the larger shows. Luckily there is NOTHING LIKE THAT at the Eclectic Wedding Extravaganza. Praise the lord!
No pushy sales people
Similarly, the show has a no pushiness policy meaning the exhibitors are encouraged to be chatty, helpful and charming, but not to push offers on you, thrust leaflets in your hand or generally be obnoxious arseholes. I know a lot of you can feel quite anxious about going to wedding fairs, but everyone at this one is lovely, warm, friendly and genuinely interested in hearing what YOU have to say (and not the other way around!) Eclectic Wedding Extravaganza is like a weird little family and I love that about it so much!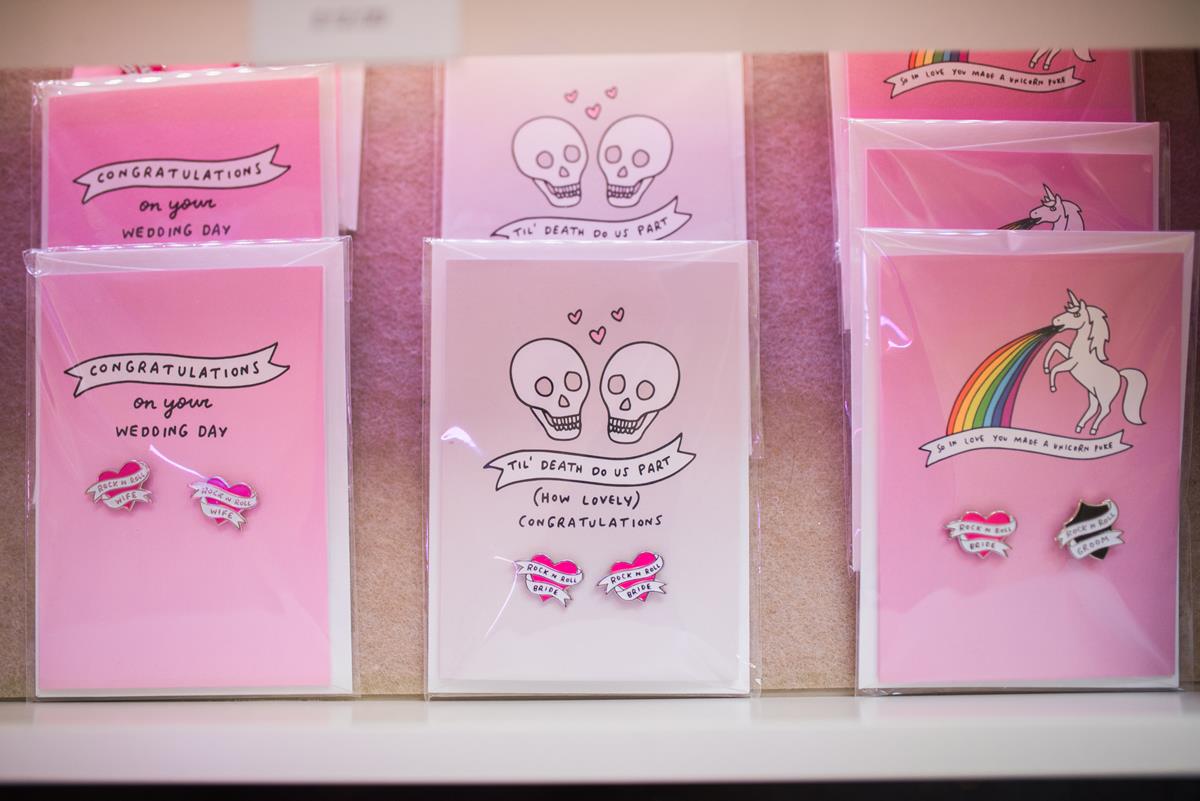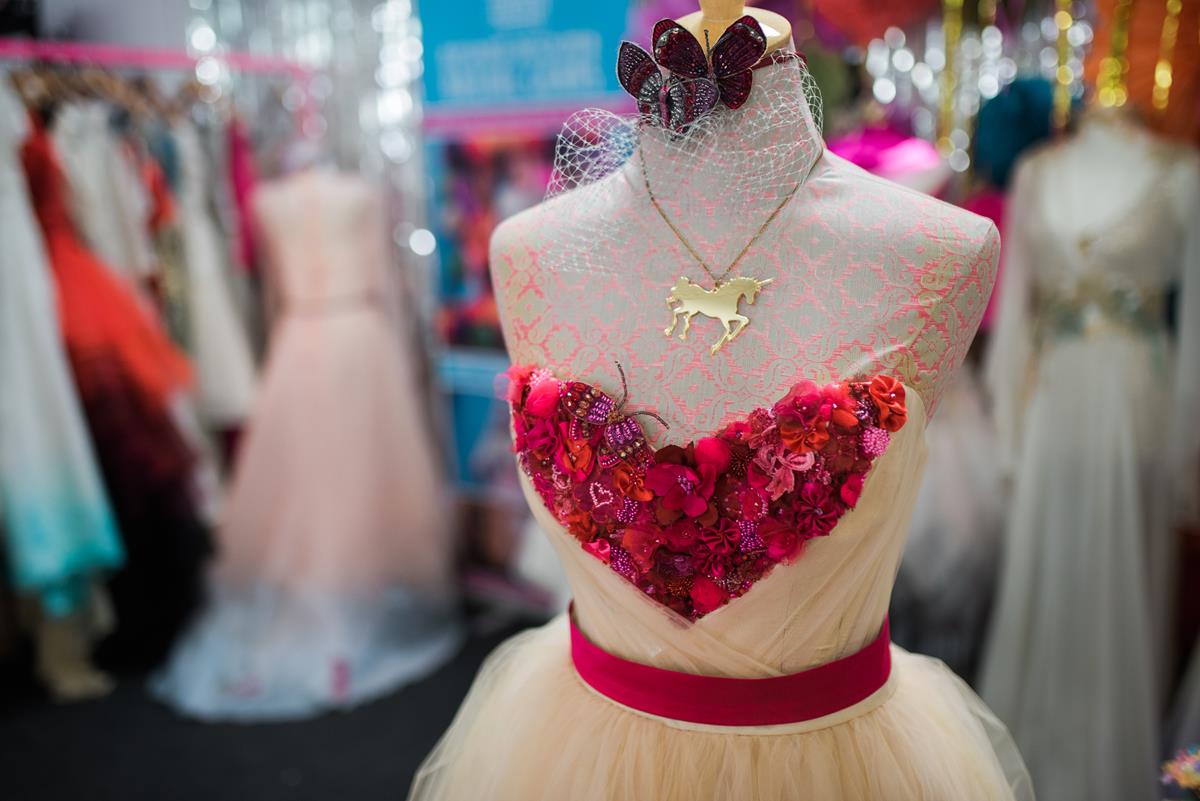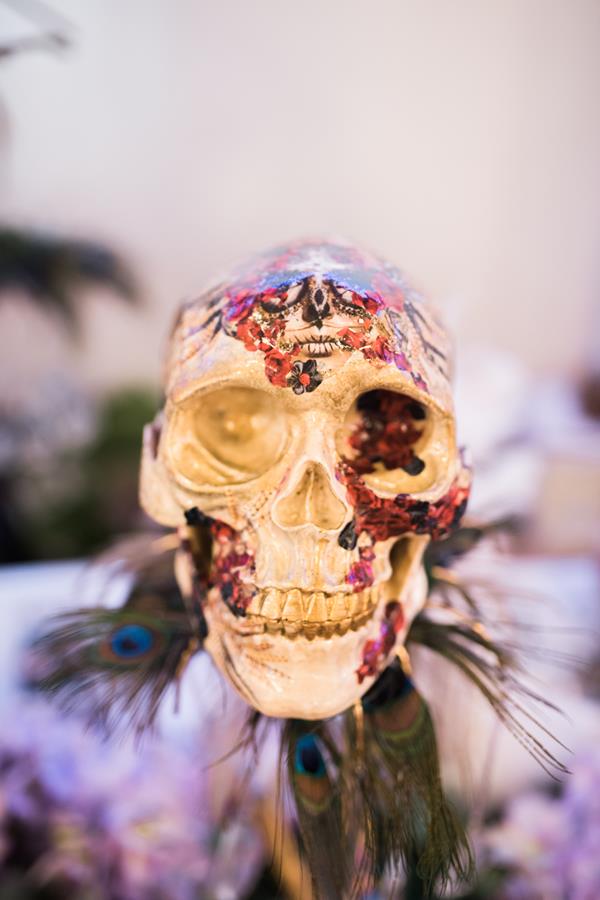 There's a treasure hunt (with prizes!), workshops and games for the kids
Everyone loves the chance to win something right? Well there's a treasure and sheep hunt which takes place over the whole weekend and everyone that takes part will be in with the chance of winning some really fantastic prizes (past winners have waled away with a free wedding cake, a massive discount on wedding photography, and a custom made wedding dress!)
Plus demos, workshops and activities to keep the kids entertained will be happening throughout the weekend.
Their fashion show features real brides and grooms!
Fashion shows generally bore me to death. But the ones at this fair are totally different! On Saturday they have a Fashion Walkabout where instead of sauntering down a catwalk, the models walk around the entire show meaning wherever you are at that moment you'll be able to watch it. On the Sunday they have Real Couples Parade, where the designers invite their past brides and grooms to model for them (in all their beautifully diverse glory). Last season they were even accompanied by a brass band!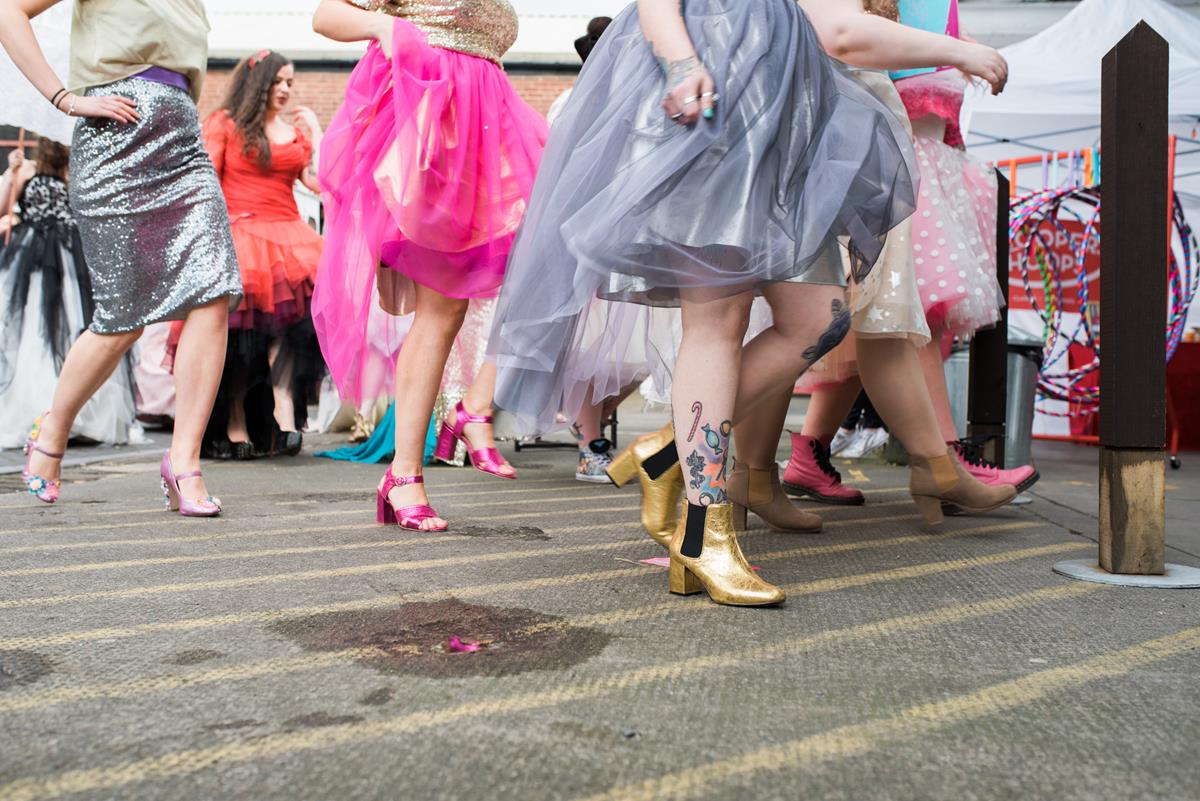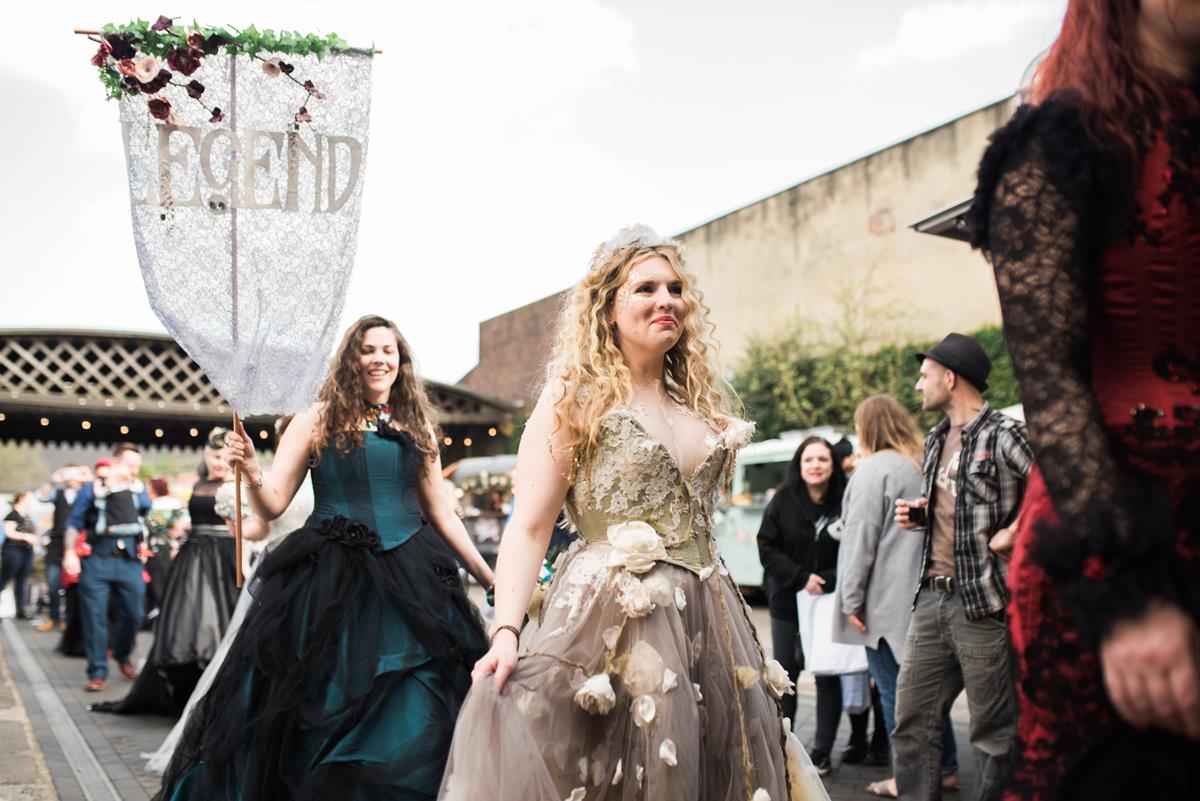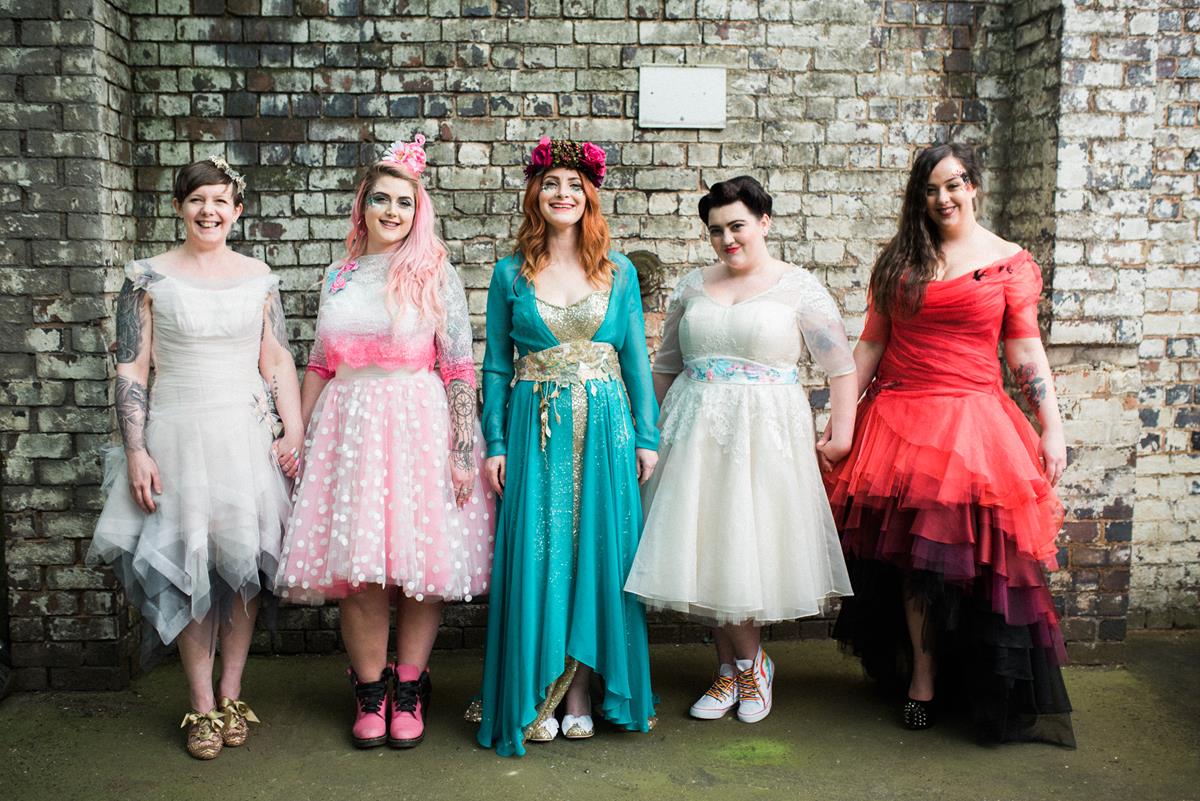 Grab some Christmas gifts!
A brand new addition to the show in November is their Christmas Market. Now I don't know about you but I LOVE a Christmas Market, and one where all the crafters/ makers/ designers are selling fun, quirky and unique gifts sounds like heaven. So bring along your mum, your bestie or your fiance because even if they're leaving the wedding planning to you, they might want to start their Christmas shopping!
It's the only place you'll be able to try on the Rock n Roll Bride x Crown and Glory collection
As I said, this is the only wedding fair we're doing this season, and so it'll also be the only place you'll be able to try on pieces from the Rock n Roll Bride x Crown and Glory collection… We usually offer a cheeky little discount for orders placed at the show too #justsaying.
AND we're launching our 2018 range at the show!
As if this couldn't get any better, Sophie and I are already working on our NEW VEIL COLLECTION and we'll be launching it exclusively at the Eclectic Wedding Extravaganza!! This will be the first time you'll be able to see them and believe me when I say we have some serious cuteness up our glittery sleeves!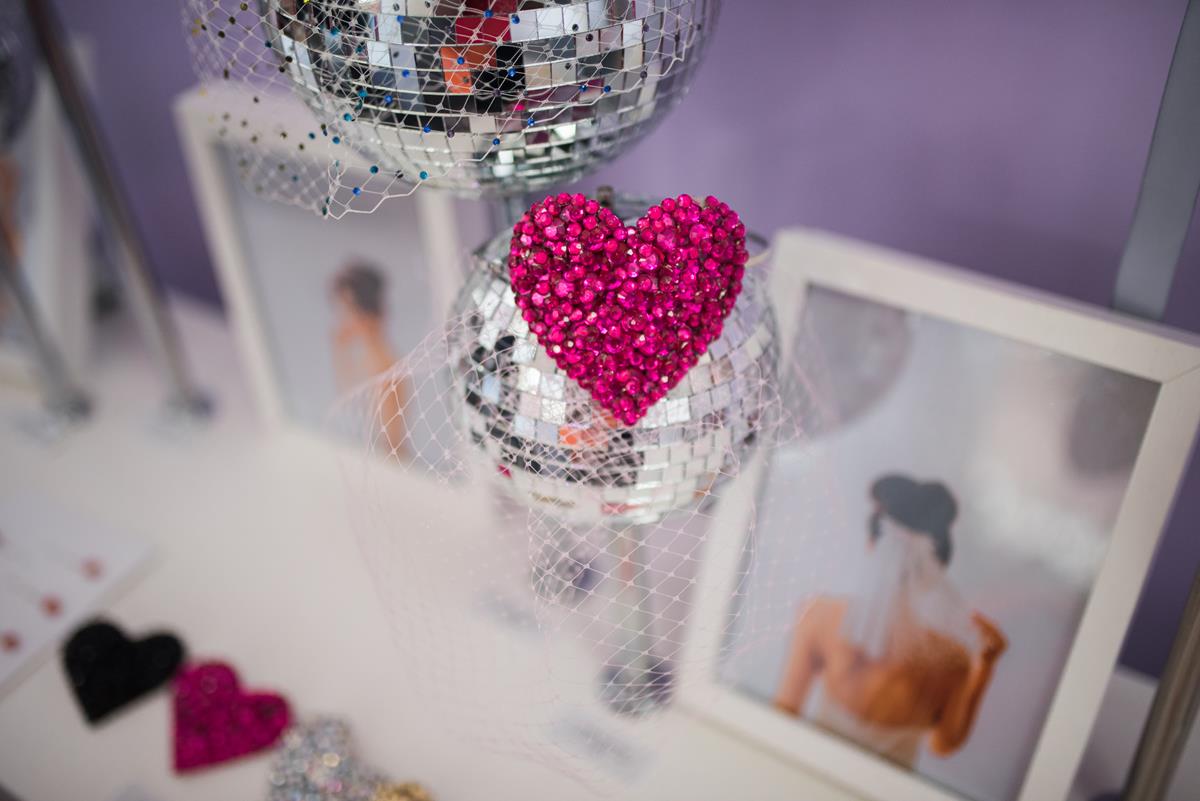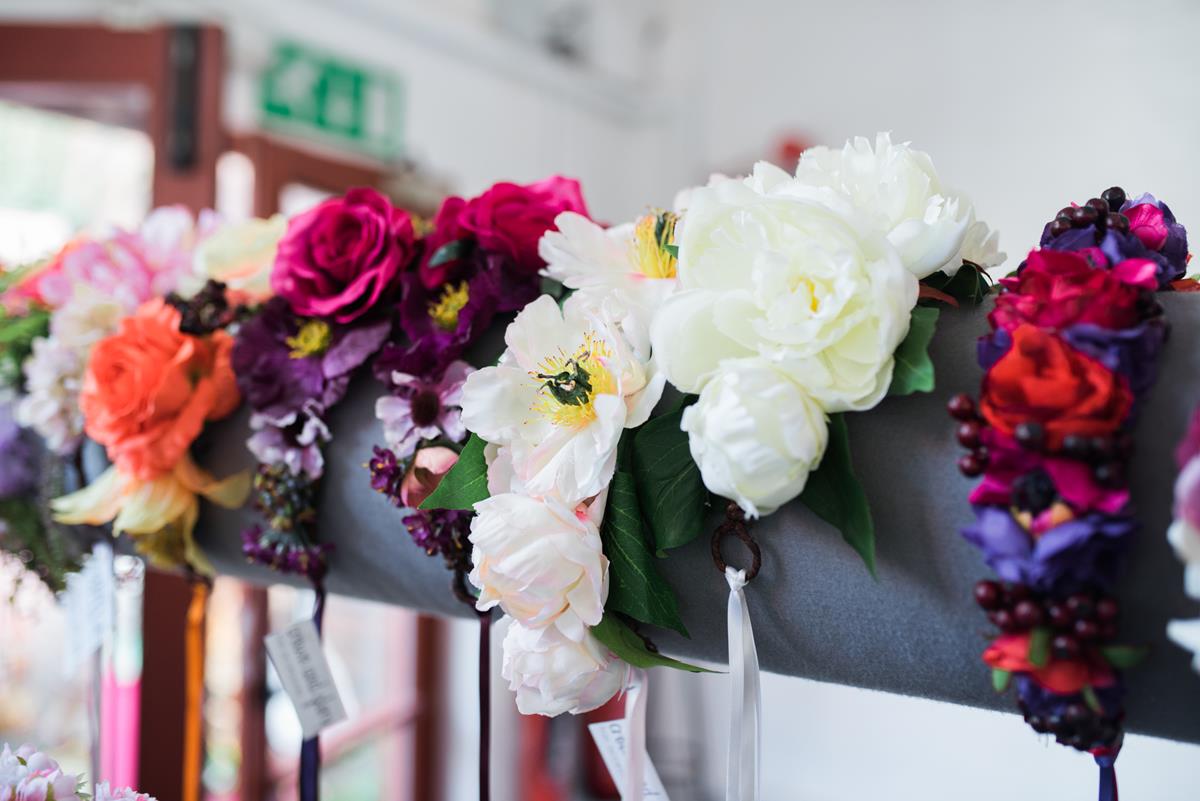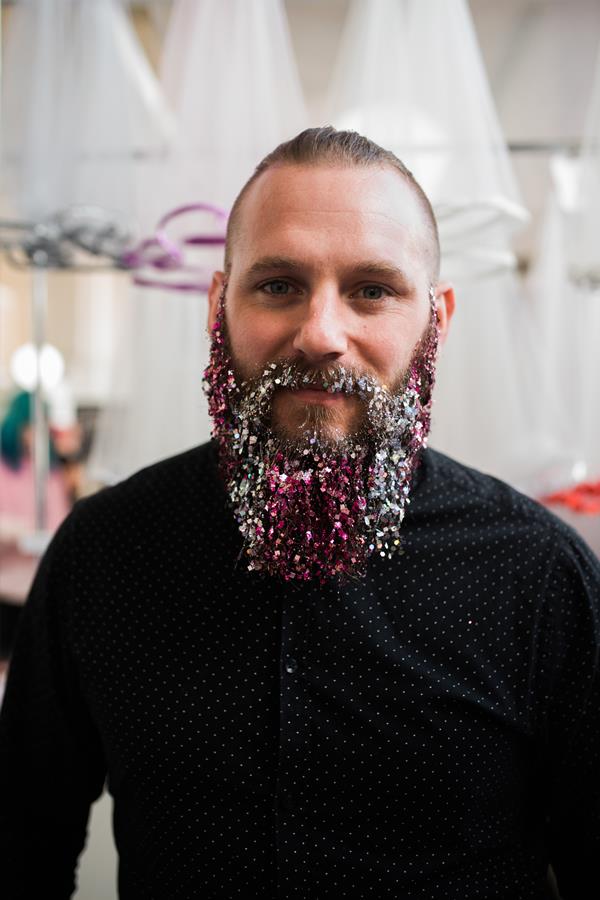 Reader Discount and WIN A PAIR OF TICKETS!
The Eclectic Wedding Extravaganza is taking place at The Bond, Birmingham, on the 11th & 12th of November. Tickets cost £7 in advance (£8 on the door, kids get in free) but if you use the discount code ROCKEWE on their website you'll get 40% off!
However I'm also giving away TEN PAIRS OF TICKETS. To enter, all you need to do is:
1. Post one of the photos from this blog post to your own Instagram (your account must be public for your entry to be seen and counted)
2. Follow and tag @rocknrollbride and @allaboutewe
3. In your caption tell us what is going to make your wedding unique
4. Use the the hashtag #rockewe
EASY! I can't wait to see you all there!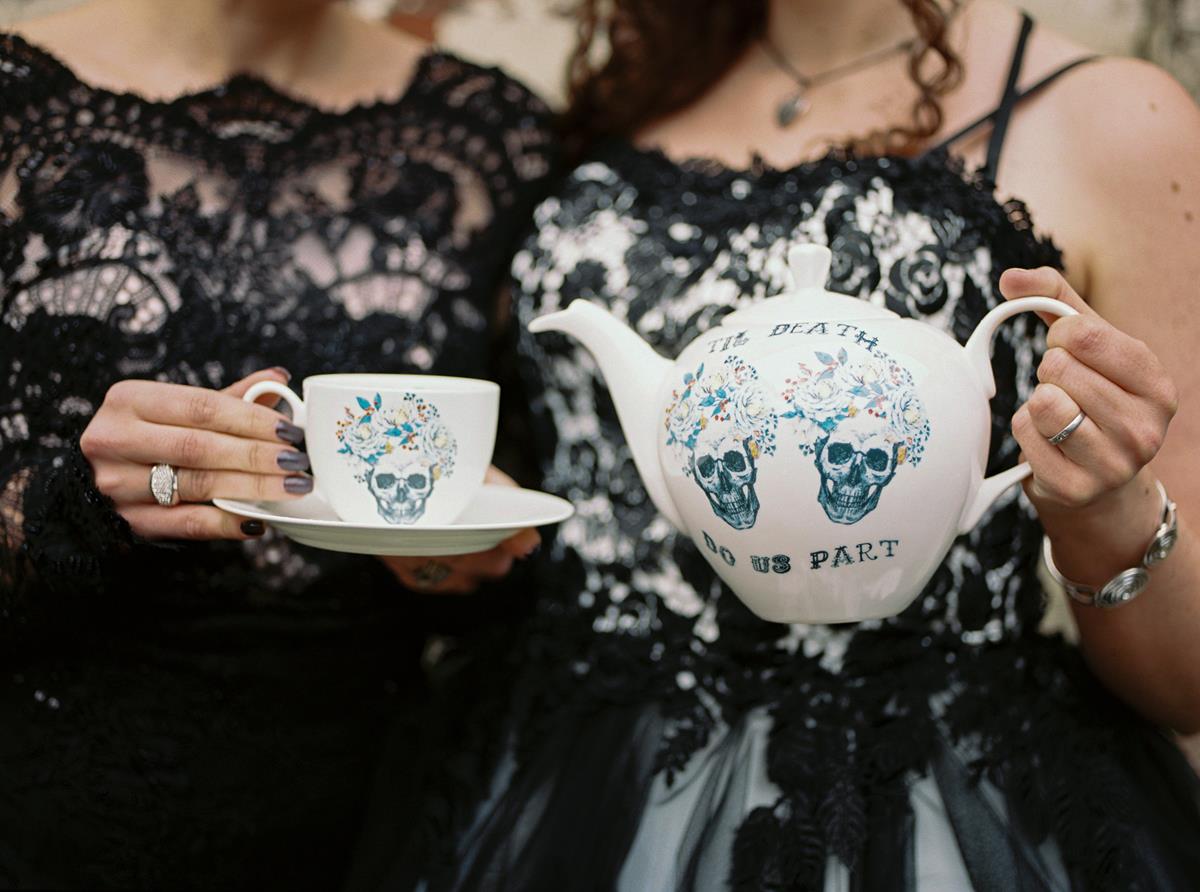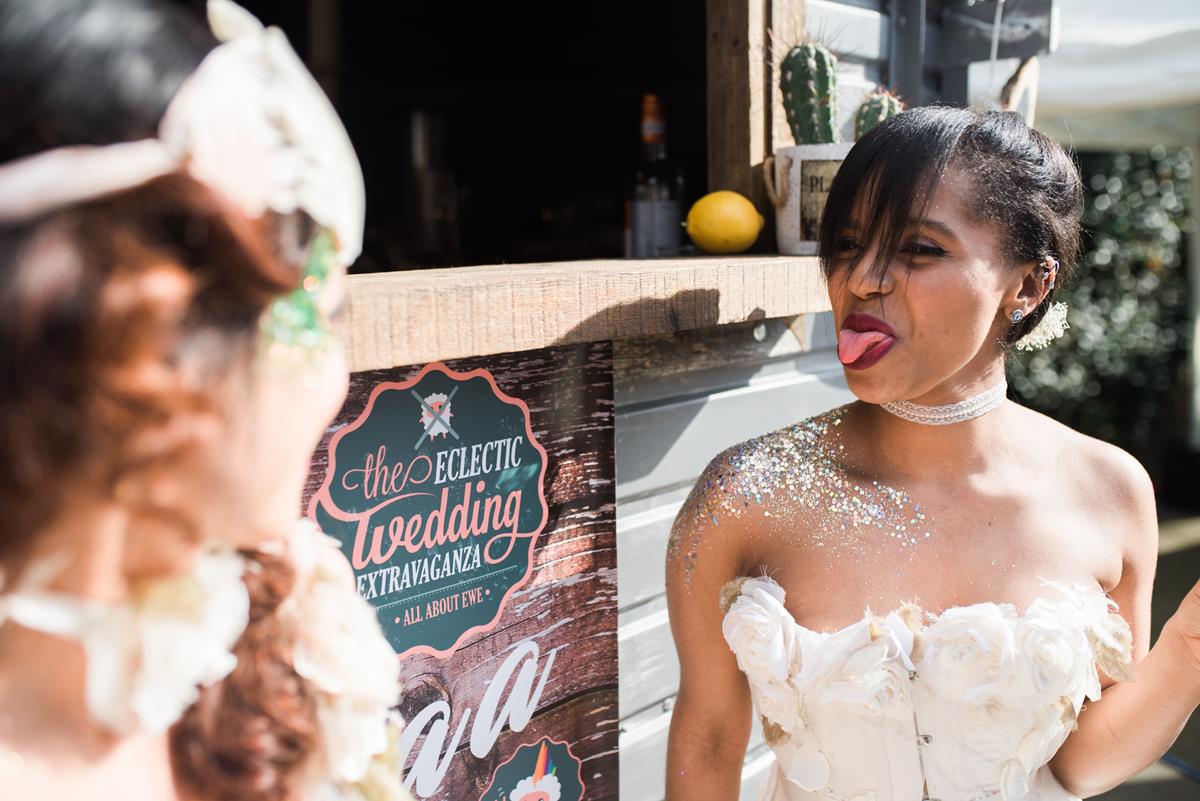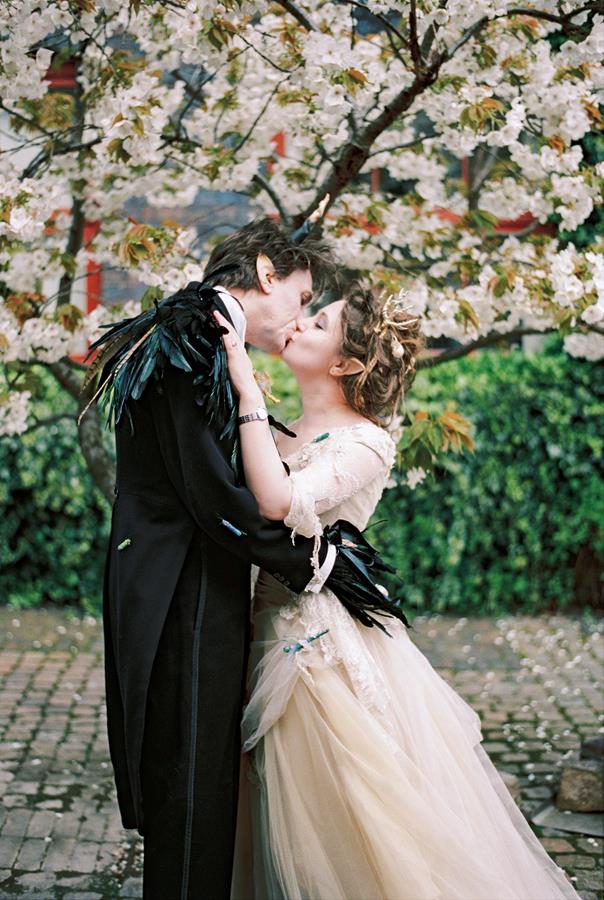 Ts & Cs
♥ Ten readers will each win a pair of tickets The Eclectic Wedding Extravaganza, to be used on 11th or 12th of November 2017.
♥ Prize is for entry to the show only and does not include transport or accommodation.
♥ Closing date for entries is 28/09/2017.
♥  The winners will chosen at random and a comment and DM'd details on how to claim their prize.
♥ Contest open to all  readers of Rock n Roll Bride, regardless of location, over the age of 18.
♥ Additional ticket terms and conditions may apply.
♥ If for any reason a winner is unable to attend the show, tickets can be transferred but not exchanged and no cash alternative will be offered.
♥ By entering the draw, you hereby warrant that all information submitted by you is true, current and complete.
♥ Liability cannot be accepted for entries which are lost in transit or not received due to technical difficulties.
♥ Eclectic Wedding Extravaganza's decision and any decision taken by the promoter is final and no correspondence will be entered into.
♥ No purchase necessary.