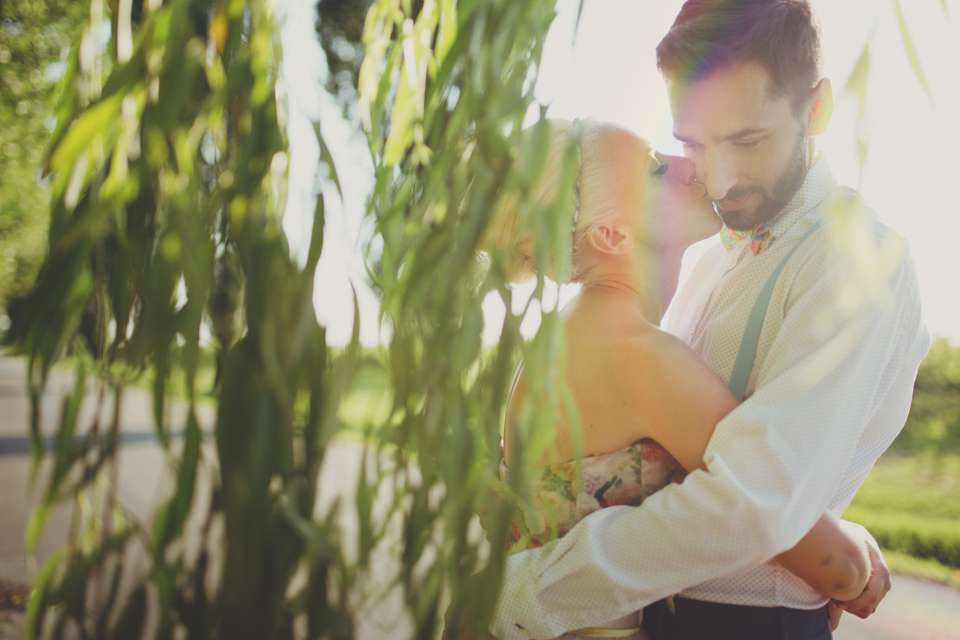 Elisa and Stefano wanted their wedding to be a party with old-style animated games for both adults and children. They were inspired by the idea of a village carnival with lights, flags and a band playing popular music.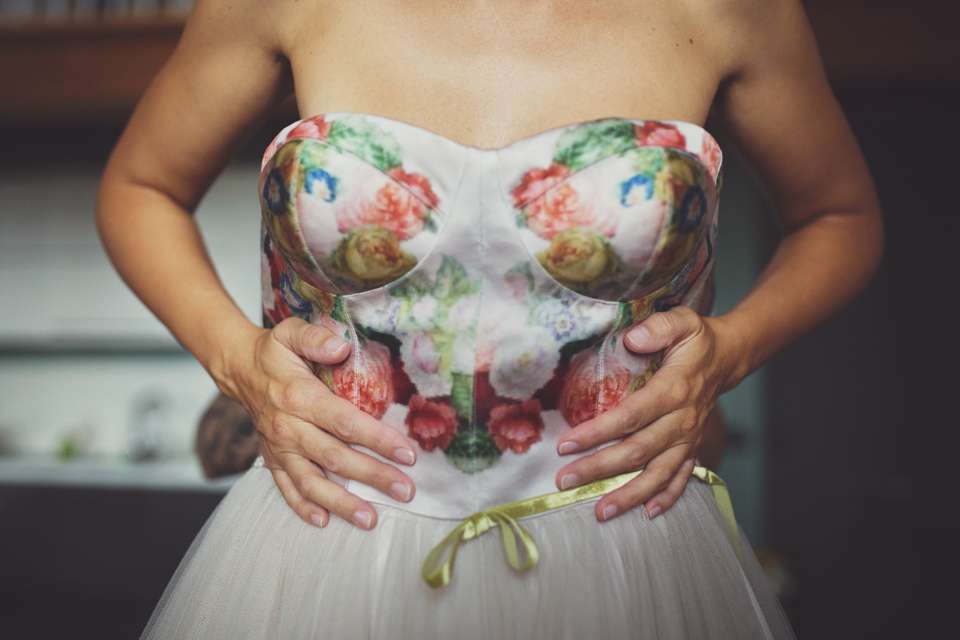 However in the run up to the wedding their expectant child, Biagio, was born prematurely causing them to have to delay their day. "The worst thing about planning our wedding was the rescheduling of it due to the early birth of our child Biagio," explained Elisa. "However, after we knew he was going to be OK wedding planning became so much fun and full of happiness in contrast to the months spent suffering for fear of losing our son."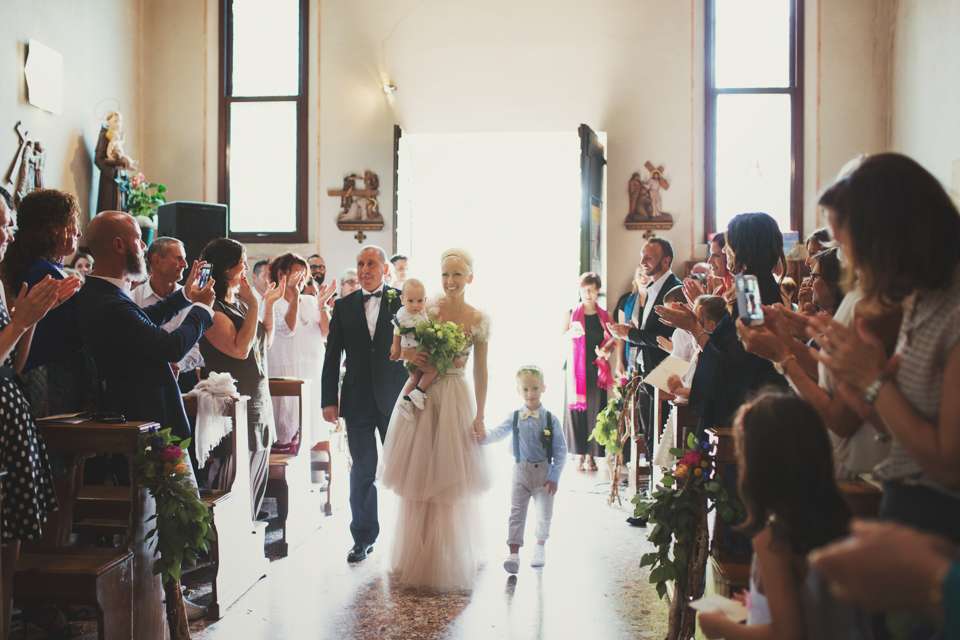 In order to reflect how important a time this was for them they had a personal, family-focused ceremony. "Our ceremony was very touching and our families read personal thoughts and wishes for us", she said.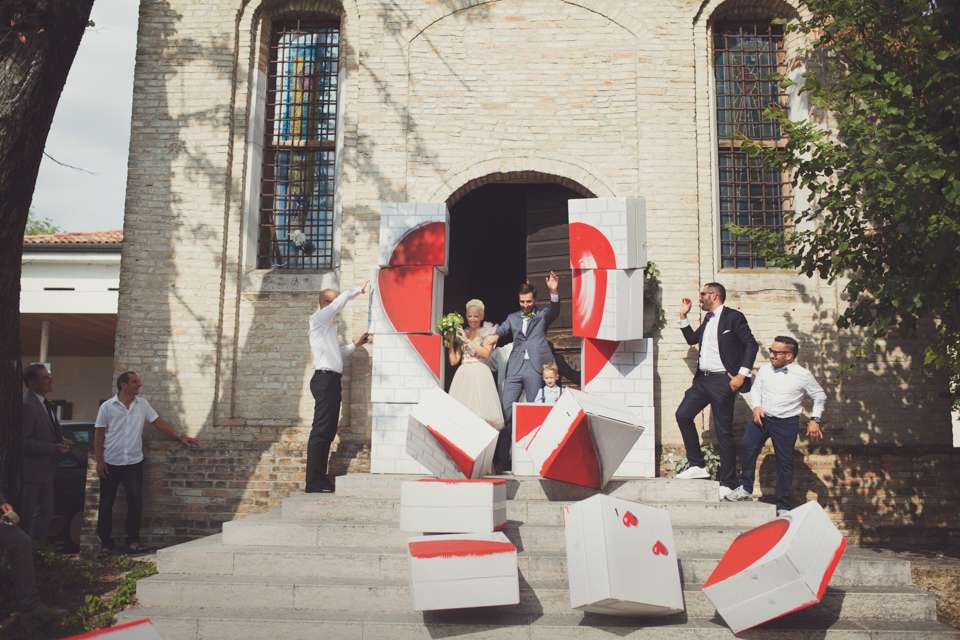 For their reception entertainment, they decided to hire a vintage Luna Park: an old style amusement park named after and based on the original Luna Park which opened on Coney Island, New York, in 1903. They spent the most money on food, décor and the Luna Park hire.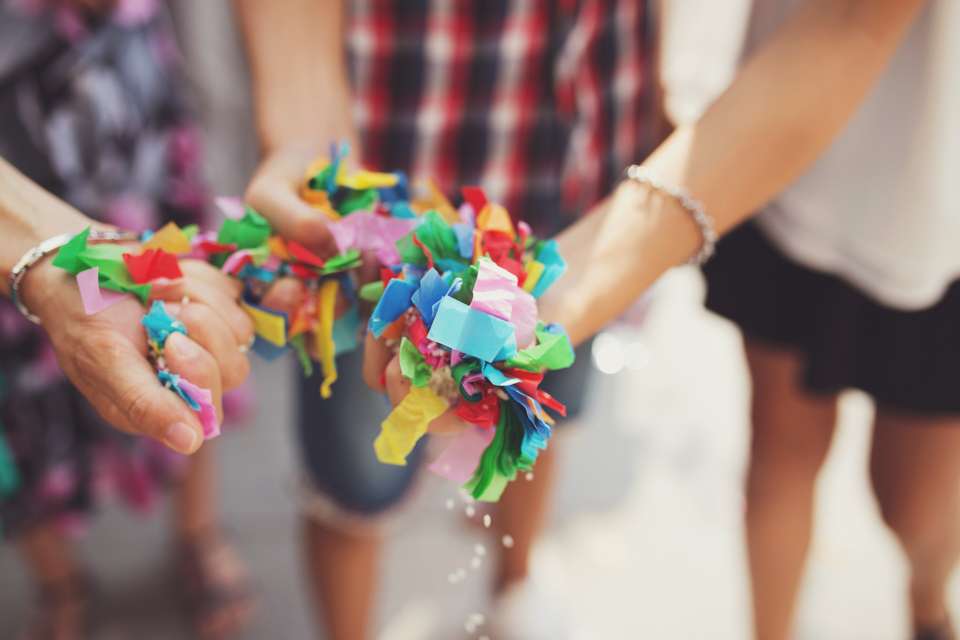 "In Italian weddings usually the biggest expense is always the food! But for us it was also the decorations, lights and Luna Park which cost a lot, but it was worth it as we wanted to have a great party vibe! However, our wedding planner really helped us to save money in other ways. She was so great and we have now become friends."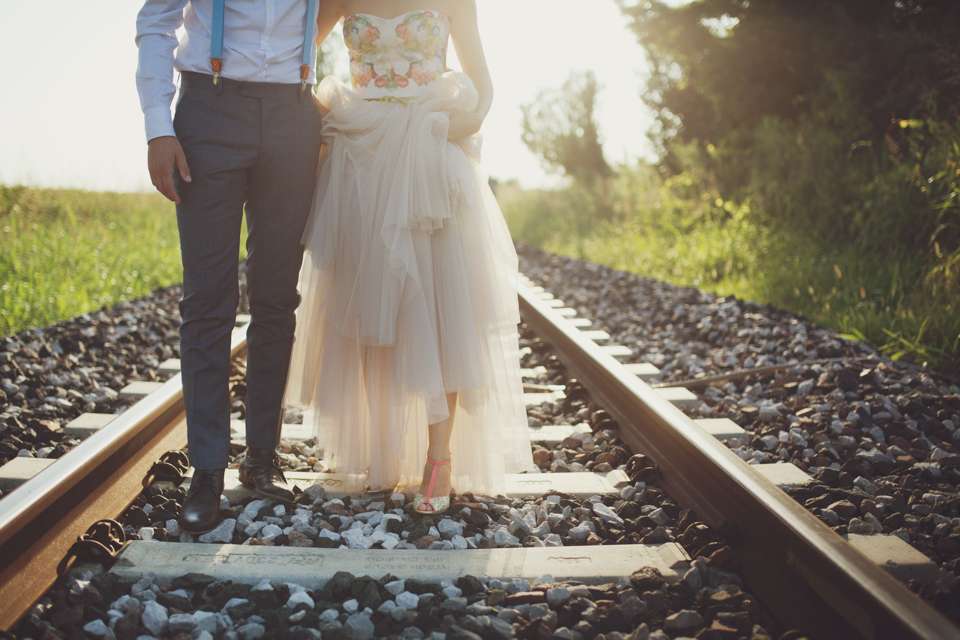 "Our advice for future brides and grooms is this: Live every moment of your wedding as a celebration of family and real life!"