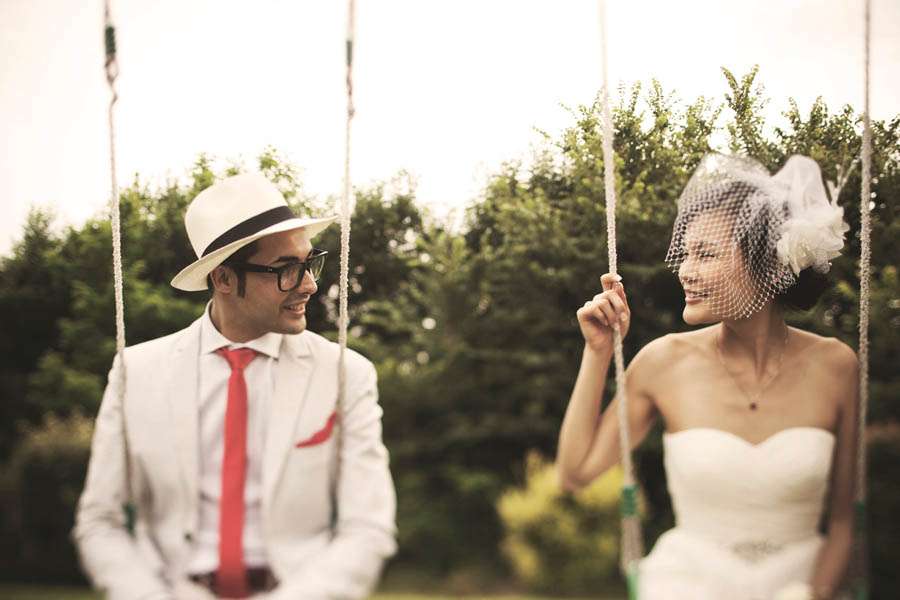 Italian Roberto & Chinese Cherie planned their Milan wedding from other sides of the world, "Until 2 months before the wedding, we had lived in 2 different countries (Hong Kong and UK) for 16 months, " Cherie told me. "I had taken a sabbatical to spend time with my family in Hong Kong and the majority of our ideas exchange and planning was done on email or Skype. We found the organising super boring, couldn't wait to party on the day!"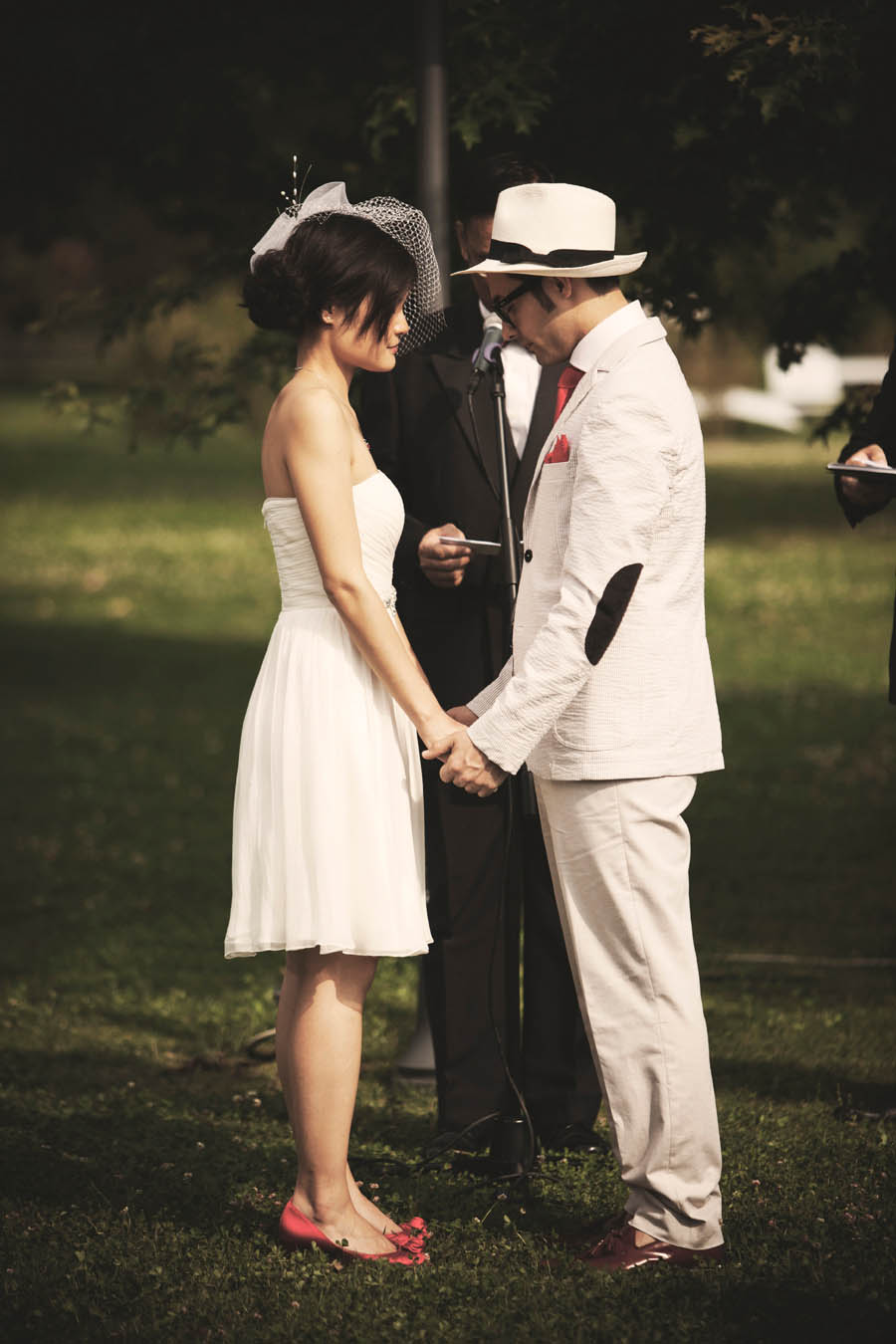 The couple met in London and so filmed their Save the Date video in the city, and they actually ended up having two weddings (the Italian one pictured and another in Hpng Kong) so it really was a multicultural, multinational affair!
"We decided on some values for our weddings, they were 'simple', 'vintage', 'homely' and most of all 'fun', the bride continued. "Our rule-of-thumb was, 'if nobody would remember it in 2-3 years time, then don't sweat over it.' Therefore things like flowers, decorations and cake were at the bottom of our list of importance. We were so overwhelmed by the number of friends and families that flew over to Italy just for us so we wanted to make the whole weekend super fun. They were at the top of our priority list!"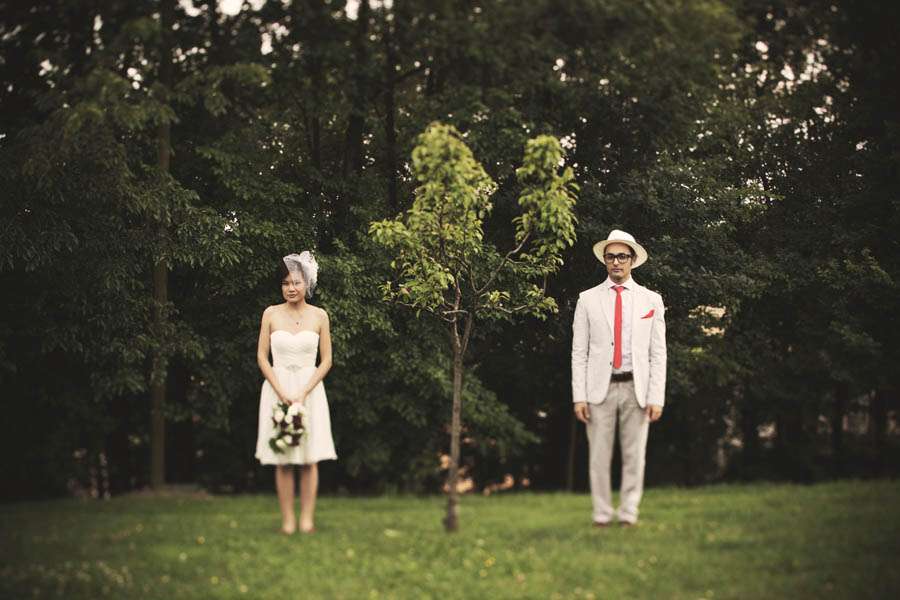 "What you remember from an event is usually the atmosphere, special moments and people that you spend time with, so we made sure it was very relaxed with plenty of time and opportunity to mingle, created some crazy signature moments e.g. our pretentious celebrity red carpet type entrance to the reception in Muse's 'Feeling Good' and got everyone to sing a few songs before dancing!  The rock star personalities were all coming out!"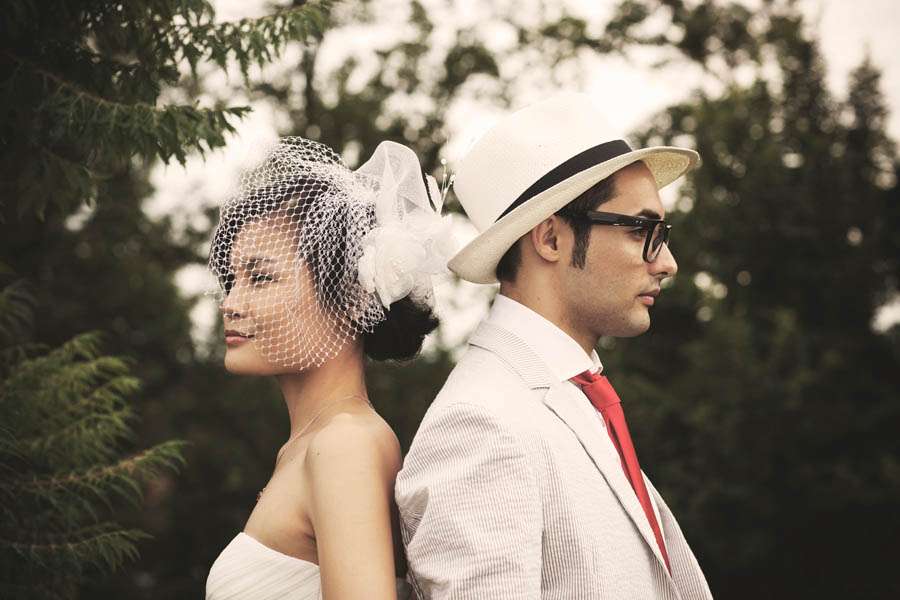 "However simplicity does take effort," she concluded. "It is often easier to just do what the world says you should do for weddings, e.g. the bride's name must come first, the cake must look amazing, you have to do an impeccable first dance etc.  But there is no such thing as you 'should' or you 'must'!  If it's not important, produces minimal impact or easily forgotten, just scrap it. That's what we did. Traditions can be changed so focus on a few things that matter to you and make them memorable."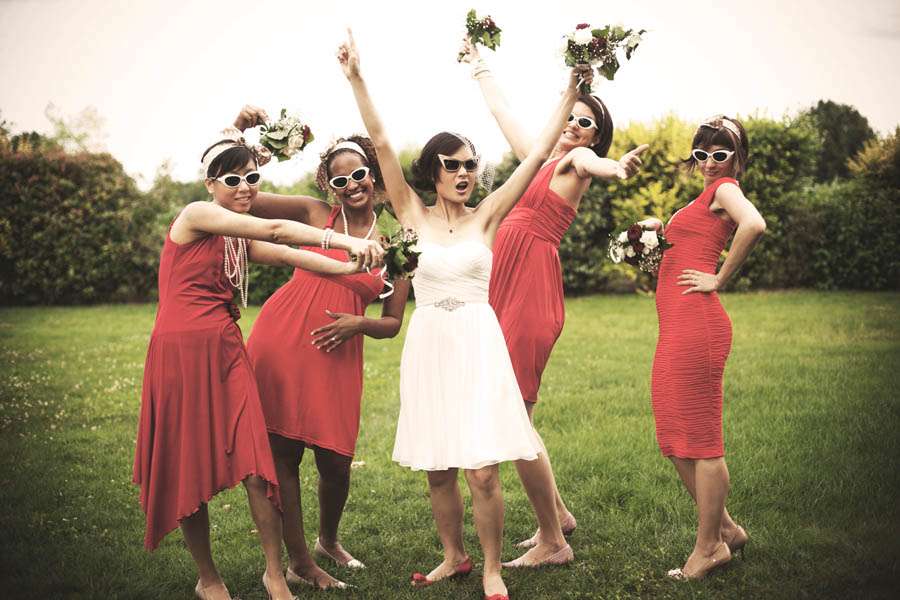 Thank you to Roberto & Cherie and their photographer Hamish of  Eternal Imaging for sharing this wedding with us today.
Supporting Cast:
Photography Credit: Eternal Imaging
Venue: Romantik Hotel Furno
Bride's Dress: Bespoke
Bride's Shoes: Design Your Own ShoesGroom's Outfit: John's Basic
DJ: Alexxei n Nig
Stationery: DIY (friend)