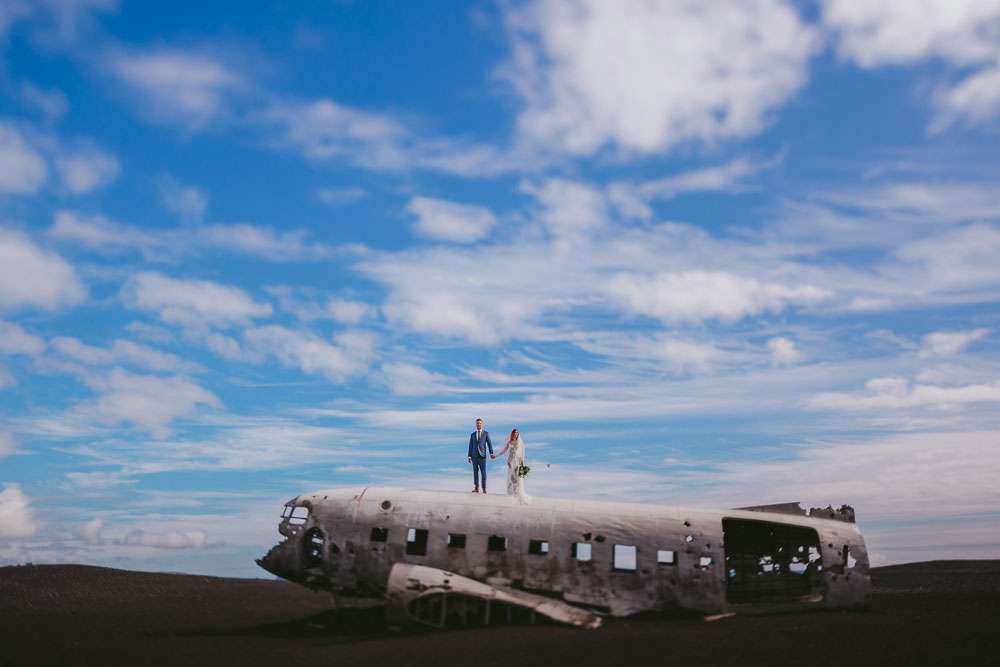 Today's real wedding is super special. So much so that we're sharing it in two parts! The reason being that Heidi and Frank had two wedding days and both were completely different in style. The first was an intimate ceremony in Iceland with only close family and friends present.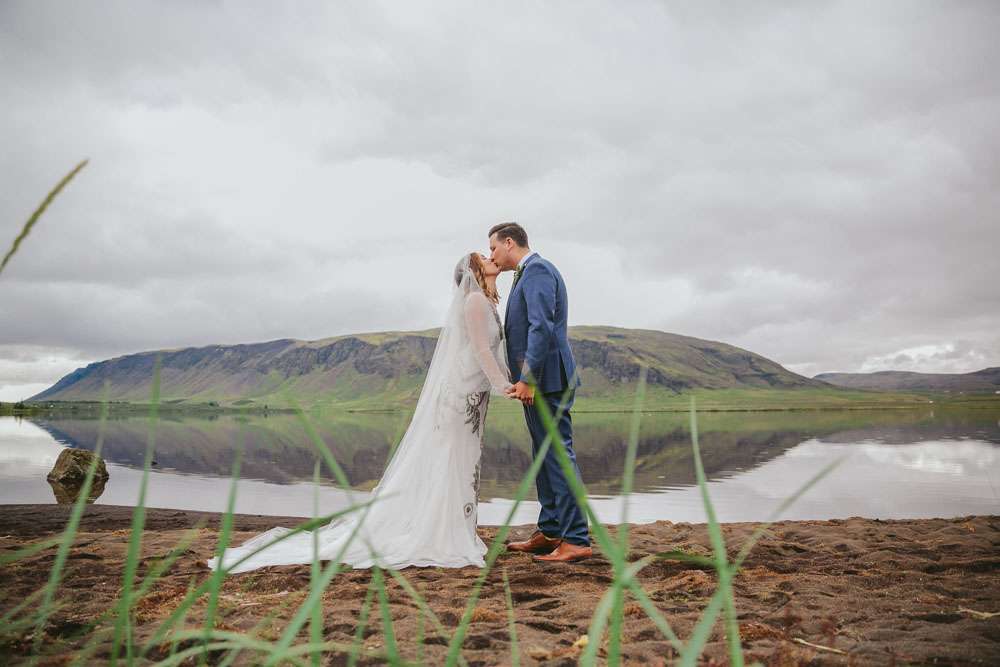 "Neither of us wanted a big ceremony, we just wanted to keep it intimate and special," explained Heidi. "Frank's Mother was born and raised in Iceland and moved to the US in 1978, but all of that side of the family still live in Iceland. We knew we wanted to have a celebration with our Icelandic family too! In order to share the ceremony with everyone in the states we made a really special video. At our reception back in New York we played the ceremony on the big screen. When it ended we got introduced and went into our first dance. We really loved the way everything came together. We were able to have the best of both worlds and still include everyone!"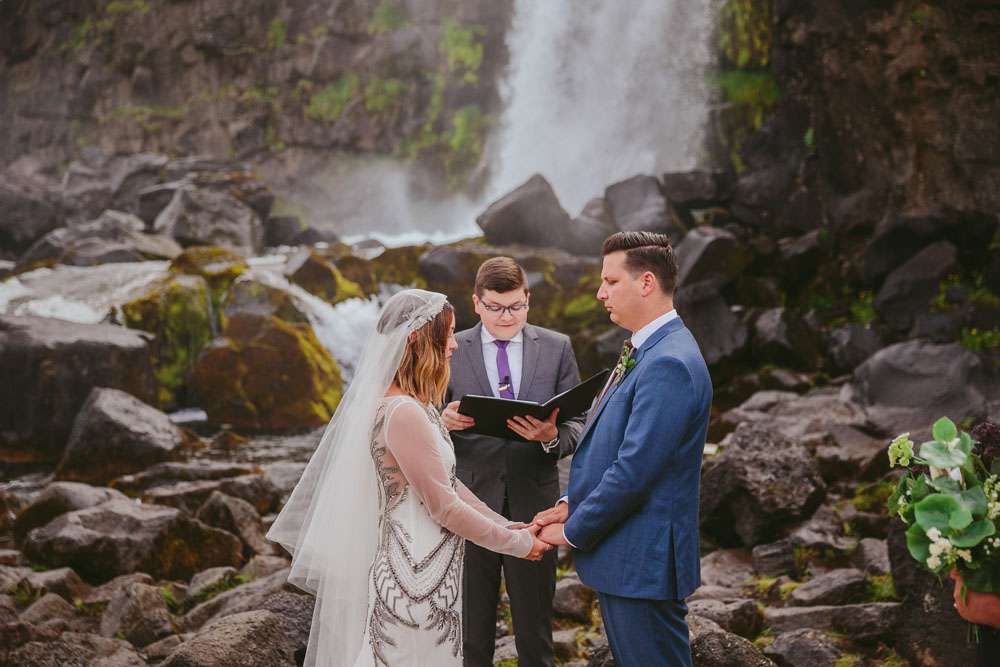 The ceremony at the Þingvellir National Park. "It was just our close friends and family who made the trip. It was seriously perfect. We were actually over an hour late to our ceremony because we walked three miles to the famous abandoned airplane for photos and three miles back. I have a scar on my ankle from my hiking boots. I didn't wear socks nor did I realise it was that far of a walk!"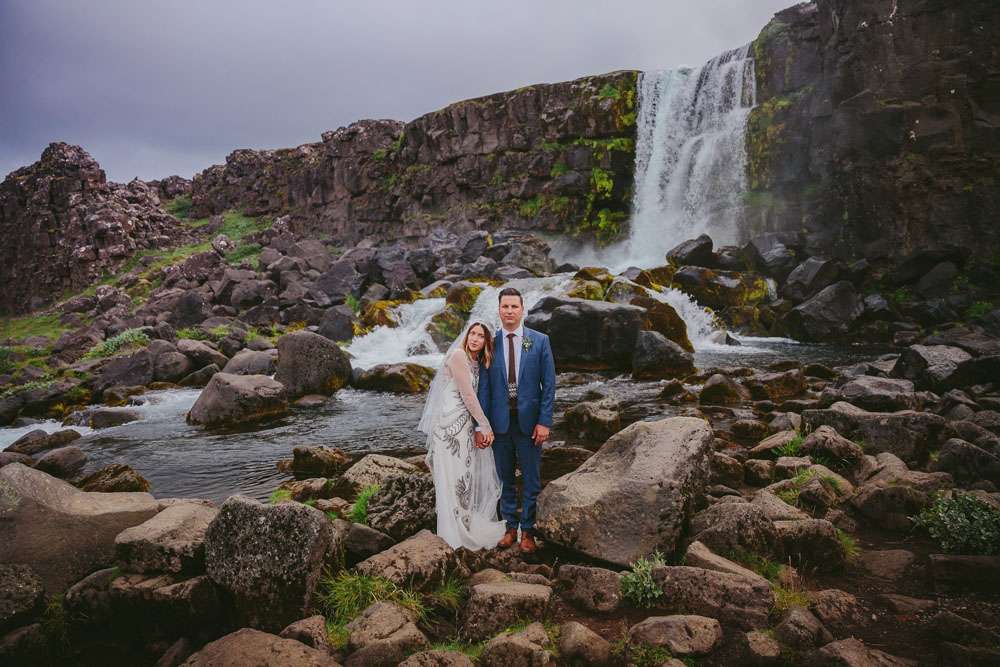 "Frank and I are both in the wedding industry so we were pretty educated on how everything went together. We heard a lot of 'it will go by so fast' and should have taken that more seriously! We wish we'd taken more time to really be in the moment. It all kind of feels like a blur, but an amazing happy blur! The best thing about planning our wedding was the freedom to basically do whatever we wanted."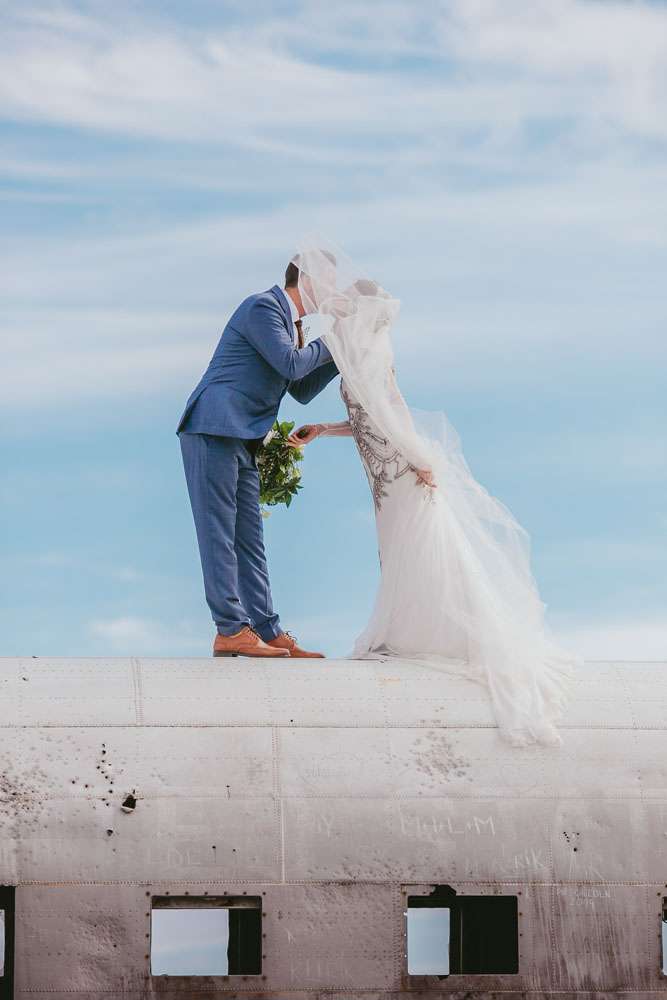 Aren't these photos just so gorgeous!? Be sure to pop back at 3pm to see their Wes Anderson inspired reception. Believe me, you're not going to want to miss it!