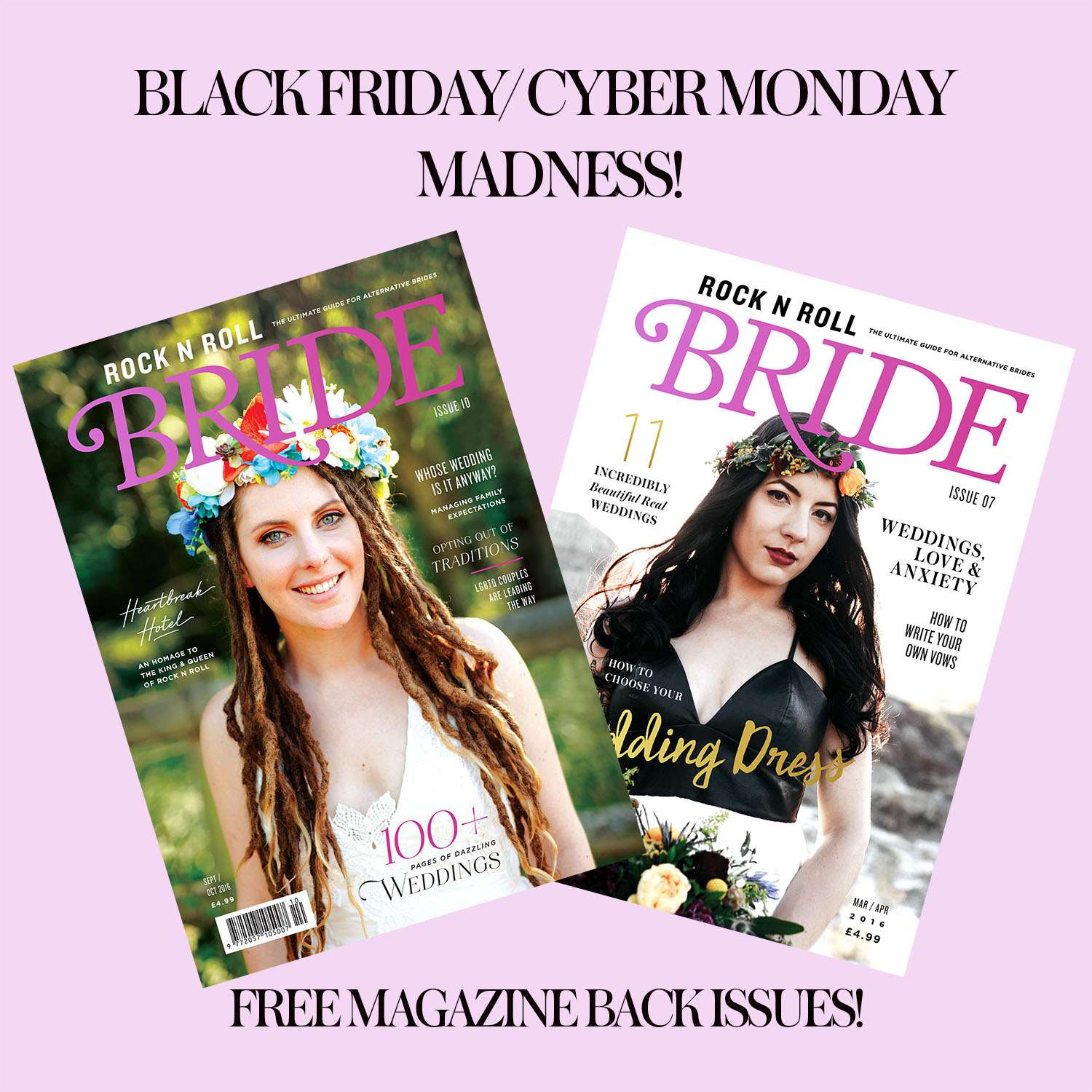 Yes, you read that correctly! We've certainly got into the Black Friday/ Cyber Monday spirit because we are offering back issues of Rock n Roll Bride for FREE this weekend only (you just need to cover the cost of postage).
To snap them up, simply visit our shop and order away. This offer is valid on back issues only (so not the issue currently available in shops). There's no discount code required, just click and go. This offer will expire at midnight (GMT) on Monday 28th November.
PS Crown and Glory and Veronica Dearly are both doing 20% off site-wide this weekend too. So if you've been eyeing up a veil from our collab for your wedding, or you want a Rock n Roll Bride pin to rock on your big day, today is the perfect opportunity to buy them! The Crown and Glory discount code is blackfriday and Veronica Dearly's is blackfri.