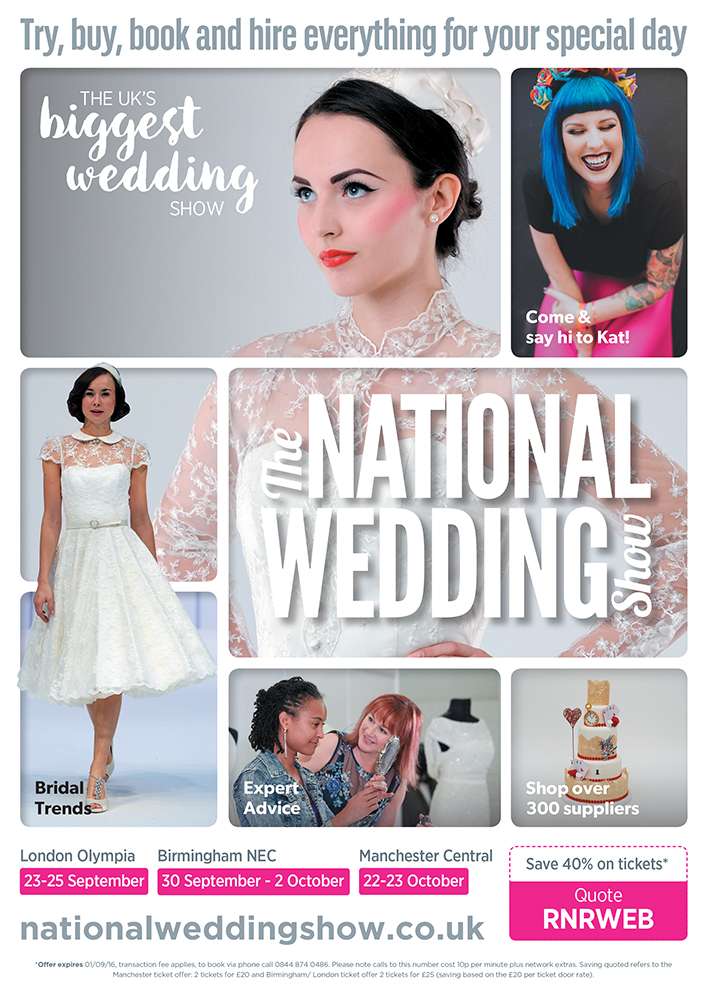 I am so proud to be partnering with the National Wedding Show for the second season running. The Rock n Roll Bride Collection is going to be bigger and better than ever with more alternative exhibitors, better workshops and the addition of the Rock n Roll Gallery to introduce you to some brand new suppliers!
Today I wanted to pop by and let you know just a small selection of the suppliers being showcased. There will be more added in the coming weeks too (if you have an alternative wedding business and you'd like to get in involved, it's not to late. Get in touch!) so watch this space.
London: 23-25th September
At Olympia we'll be joined by Bloody Mary Metal, Hannah Martin, The Whimsical Cake Company, Choccywoccydoodah, Boho Vintage, Clare Tam-in Photography, Nichola Ruby, Gin Fizz Photography, Patchwork, Craig and Kate Photography, Black Diamond Weddings, Caroline Arthur, Kitty & Dulcie and Crown and Glory – phew!
Birmingham: 30th September-2nd October
The brummy show takes place at the NEC and we'll be there alongside Madame B's Boutique, Miss Lola's Bakehouse, Swizzle's Matlow, Frock & Frill, Imagine Invites, Boutique Chic Unique, Green Button, Funkin Cocktails, Wish Upon A Sparkle, Flowers Forever, Amanda Cordine, Event in a Tent, Simply Flowers By Catherine, Daisy Dresses and again, Crown and Glory!
Manchester: 22nd & 23rd October
Finally the slightly smaller (but still mighty) show at Manchester Central will play host to Jane Bowler Studio, Mademoiselle, Event in a Tent, Jade Doherty, Magno Franco, Paper-Rose… oh yeah and Crown and Glory!
Let's be honest, there are a lot of wedding fairs to choose from but the National Wedding Show is undoubtedly the biggest (there are over 300 exhibitors at each show!) and er, I'm going to be there so that has to count for something right? Ha!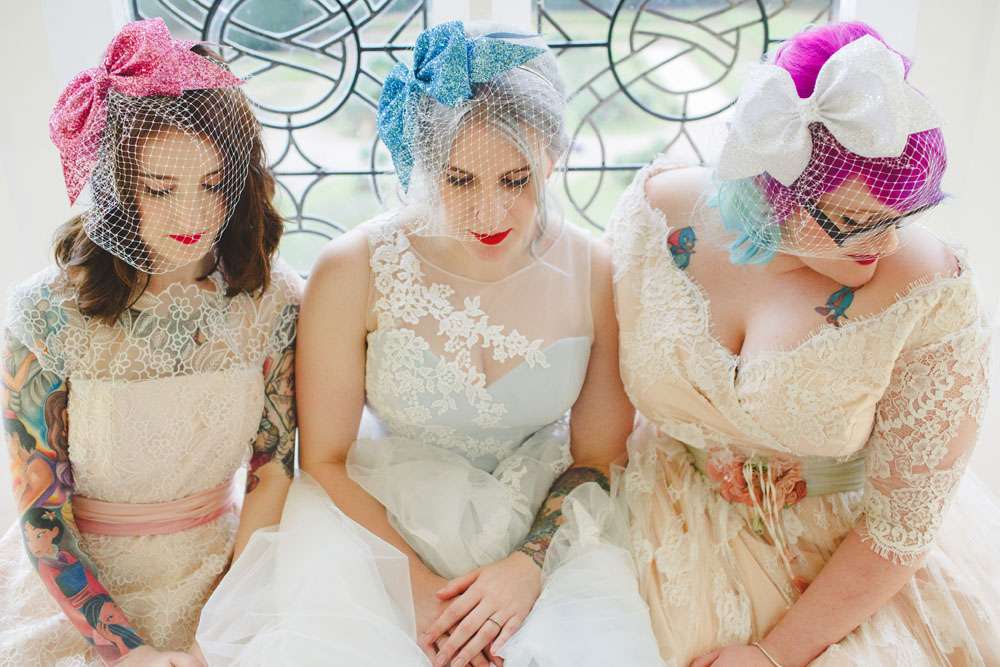 Also – BIG NEWS – Crown and Glory and I will launching our BRAND NEW VEIL COLLECTION at the shows!! We're working on it all right now and it's all looking SO good. We've listened to your feedback on the last collections, added some extra things we've always wanted to try and they'll be available to order for the first time if you come and see us (and yes, I'll share some sneak peeks online before that!)
Tickets cost £20 on the door, but we are offering you ALL a whopping 40% off tickets when you order yours online and use the discount code RNRWEB.
Ahh I can't WAIT to meet you!