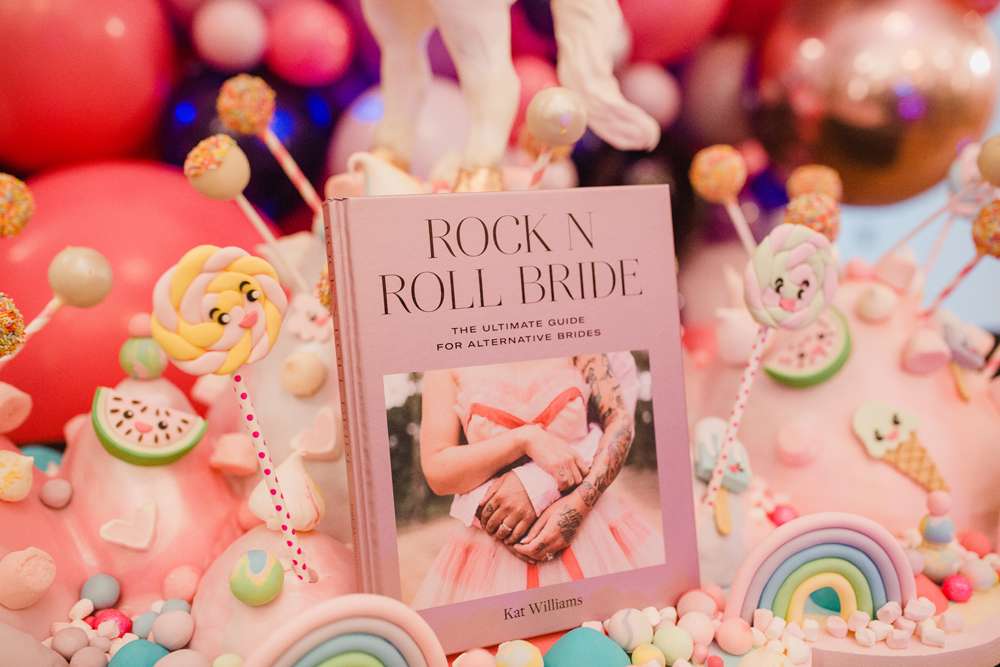 I'm not gonna lie, one of the first things I thought about after getting my book deal last year was organising a kick ass party to celebrate its eventual release (#priorities). I really just wanted an excuse for a good old knee's up and to get all of my favourite people in one room to drink and dance the night away. And oh boy, did we!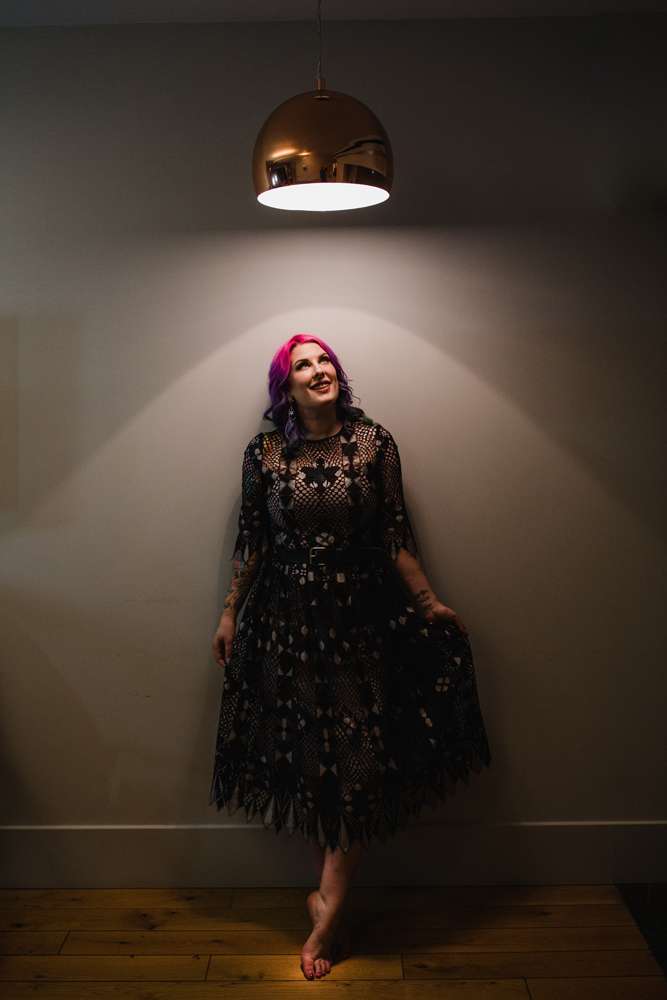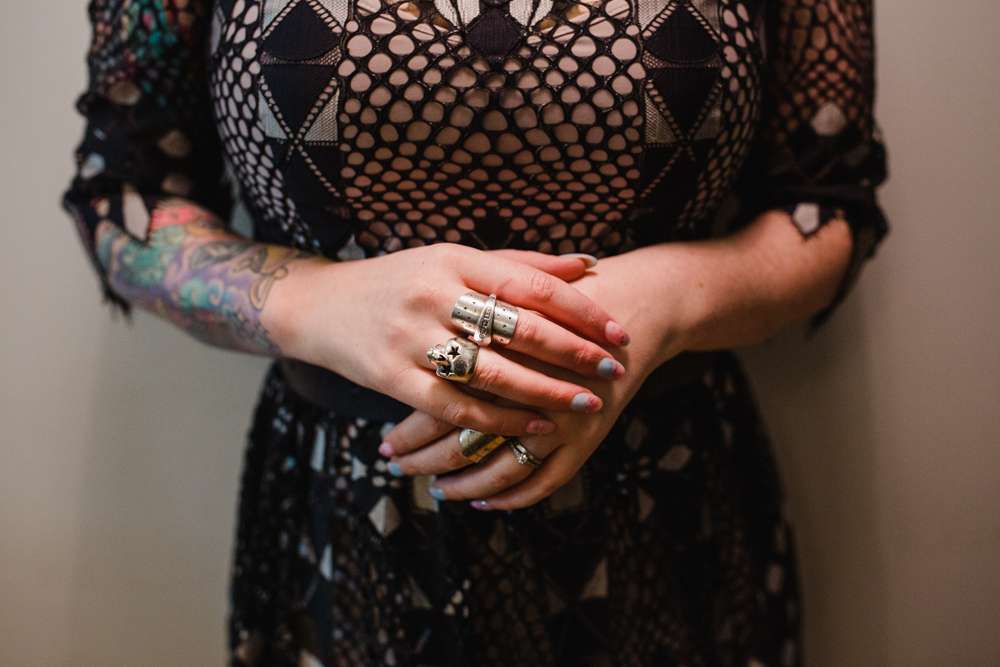 I decided on Town Hall Hotel in Bethnal Green as the location (if you've picked yourself up a copy of issue 24 of the magazine, you may recognise it from the fashion editorial inside) because not only is it a stunning space with so many gorgeous original features, but the staff there are some of the loveliest I've ever met. Nothing was too much trouble and they went above and beyond to make the party wonderful (even so far as dismantling the enormous balloon display at the end of the night when I know all they really wanted to do was get home!)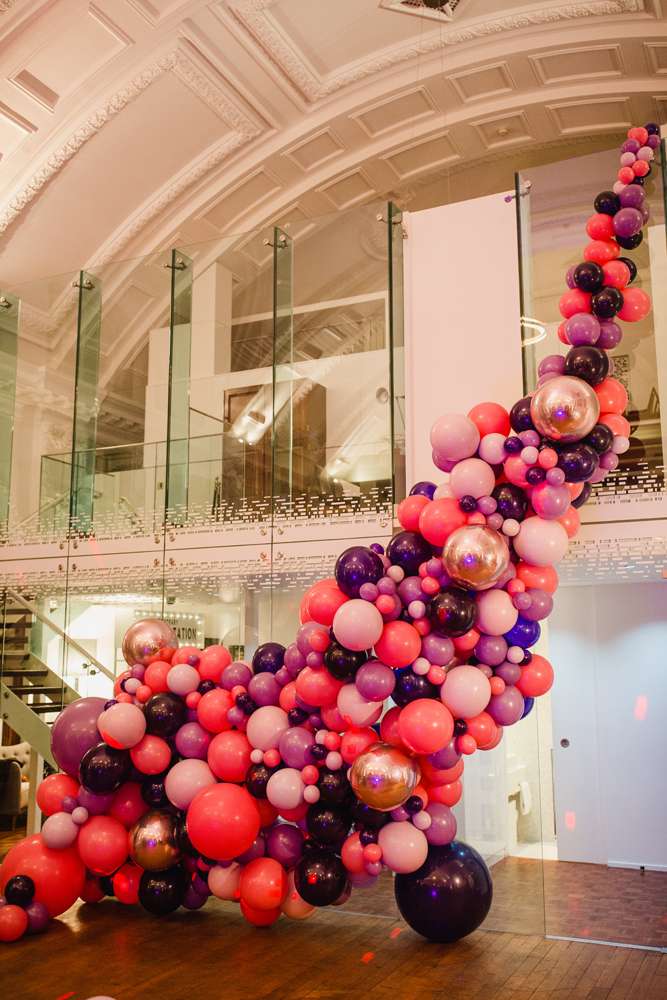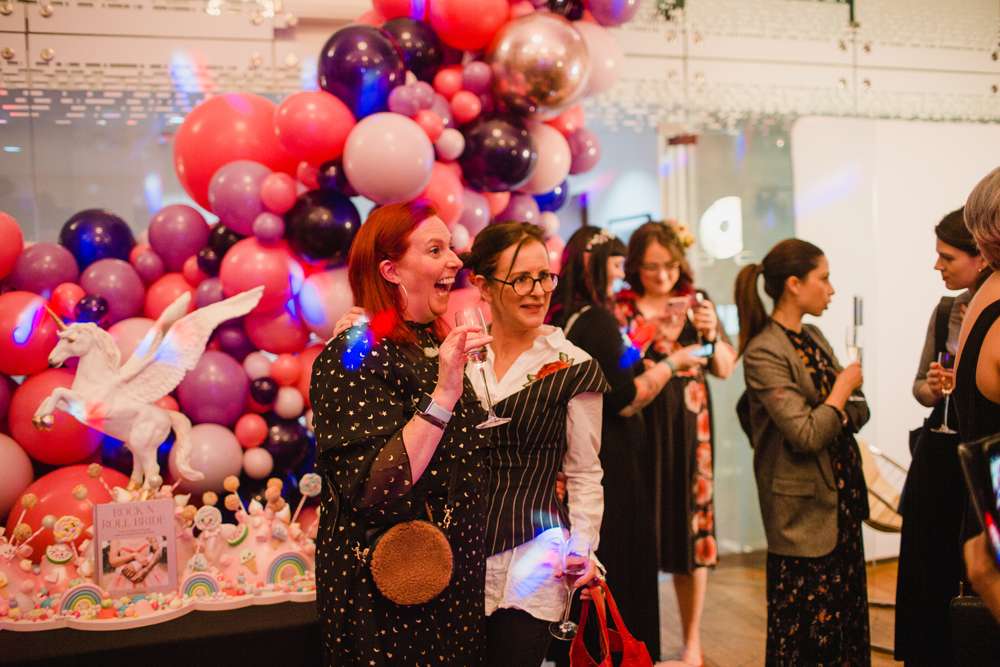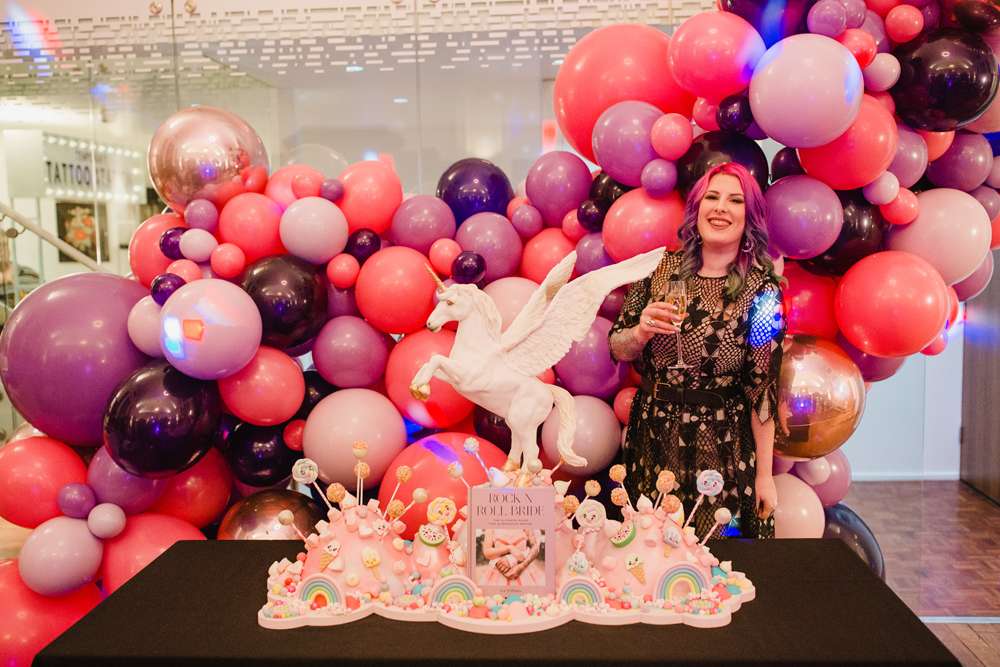 Oh yes that balloon display… we must stop on this a little longer because HOLY COW. I asked my friends at Peach Blossom, based in Brighton, if they'd come up and dress the space with some pink and purple balloons but I had NO IDEA they'd create something so spectacular. I absolutely wanted to try and figure a way to get it home (imagine it down the side of my house OMG) but I think our Uber driver may have had some objections (strange, that).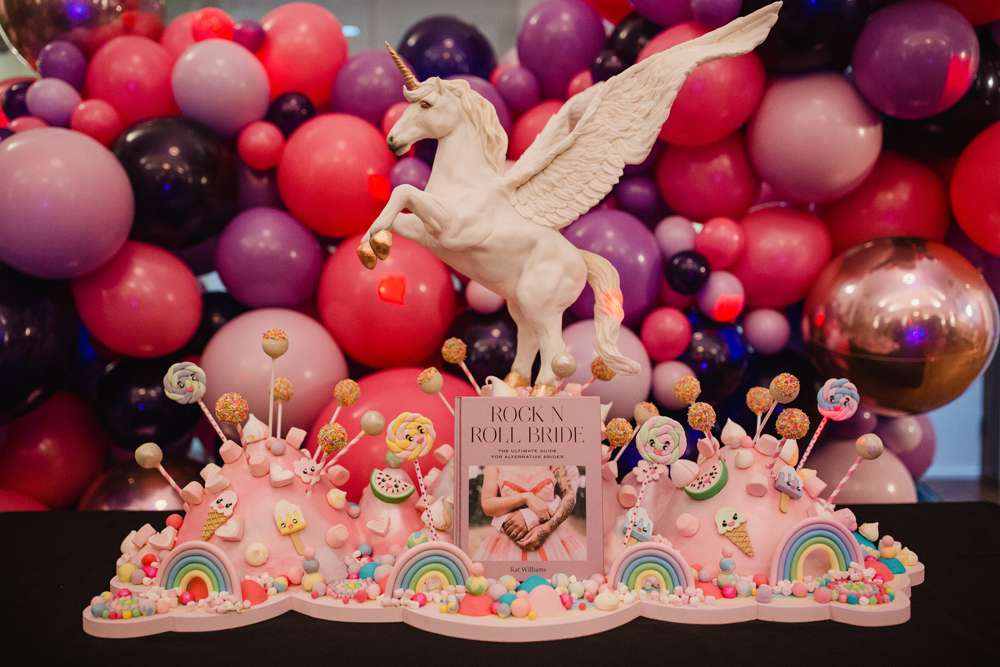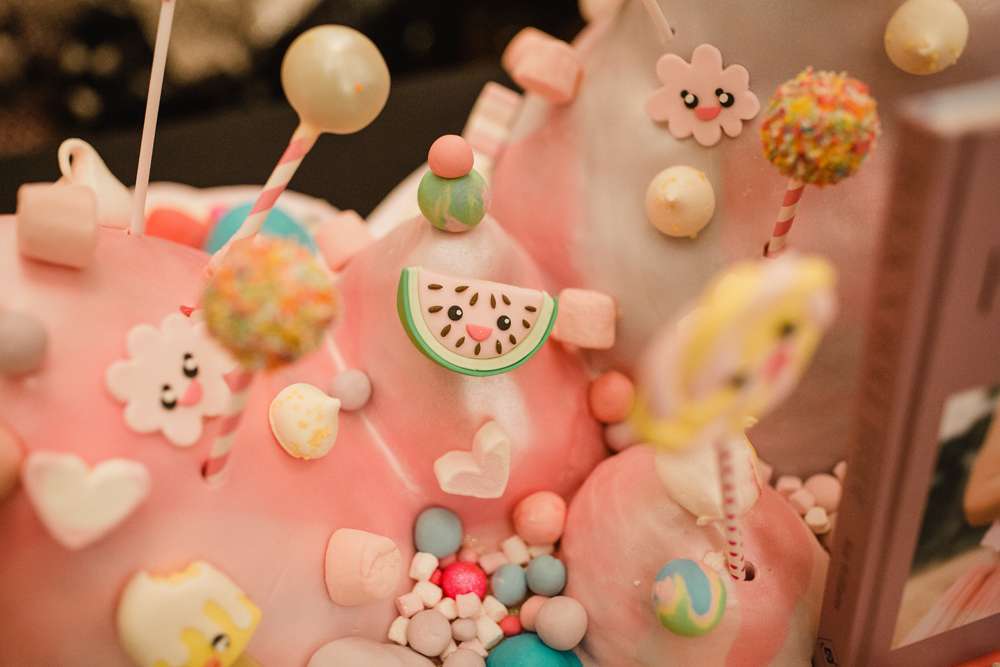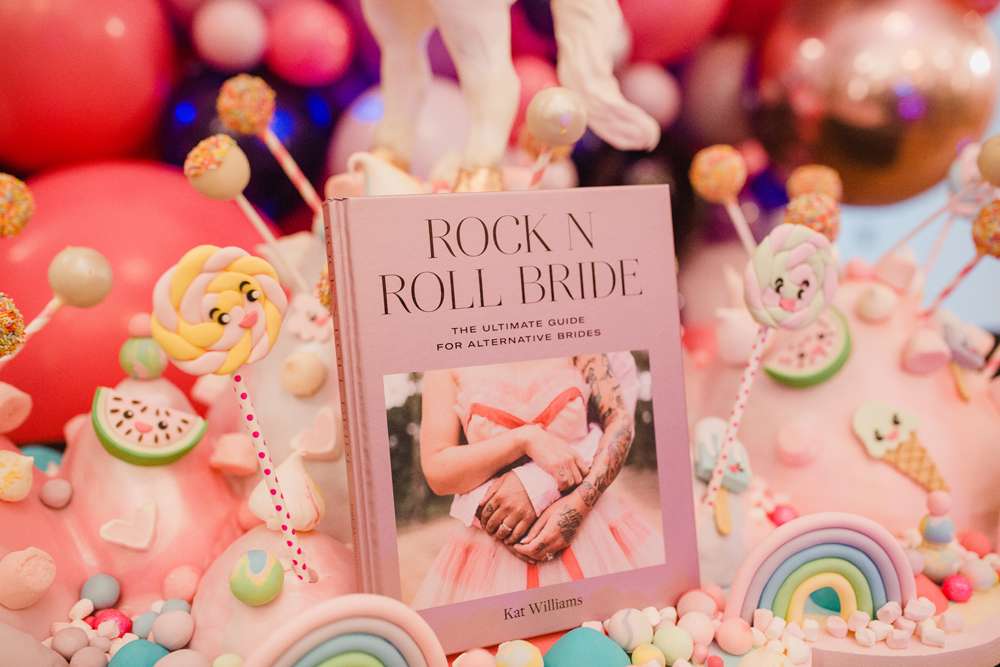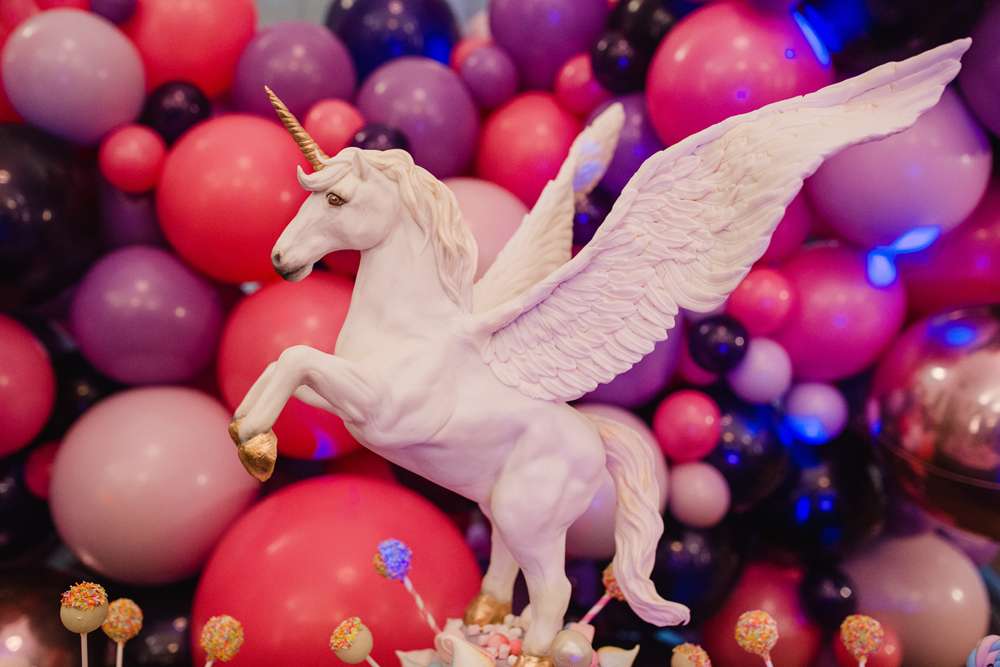 This party would not have been what it was without the incredible team of consummate professionals that stepped it up beyond belief to share their talents with us. The pastel rainbow psychedelic dream of a cake was made by Tattooed Bakers and yes that unicorn was entirely edible (made of icing) I literally screamed when I first saw it I mean OH. MY. GOD. If you want something similarly extra for your wedding then you MUST get in touch with them.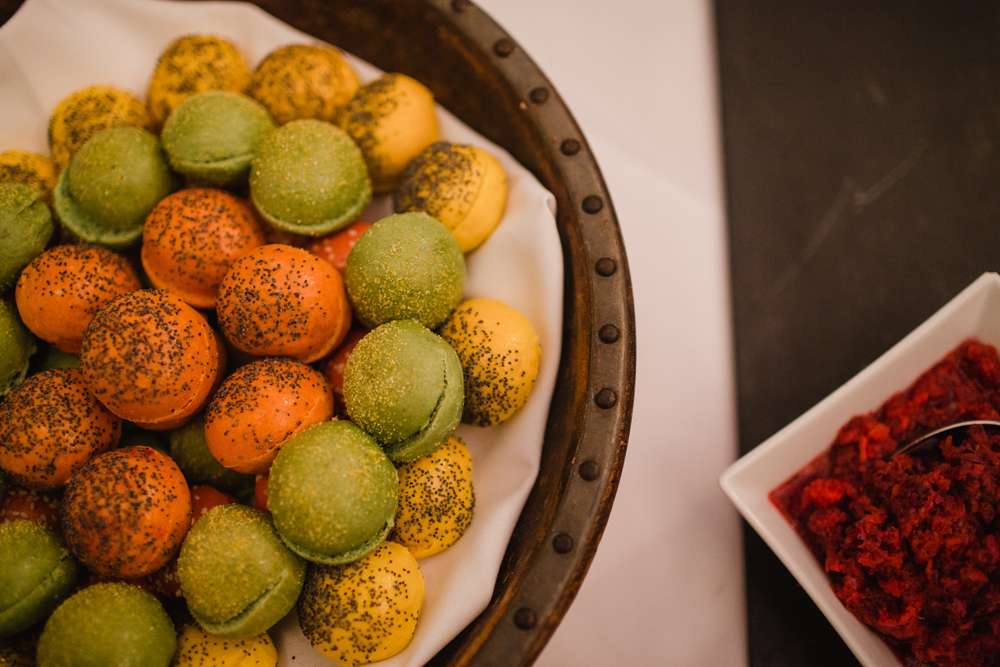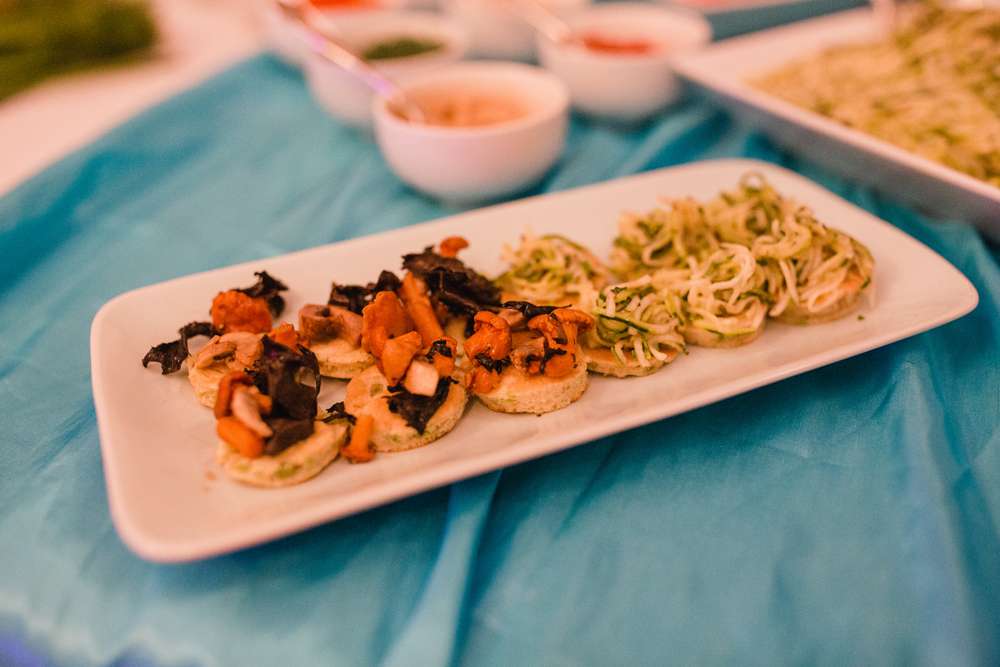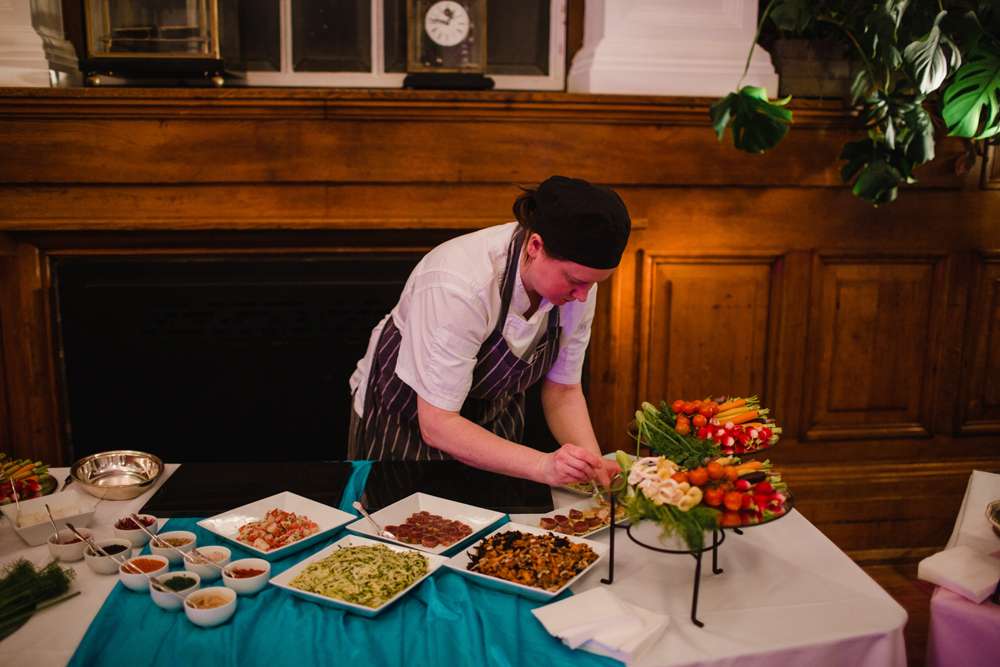 Catering was provided by Party Ingredients who despite saying they'd bring 'a few canapes and nibbles' for everybody literally stole the show with their mini rainbow burgers, raw food station and dessert table complete with dry ice display. I kid you not. It probably goes without saying but it was all so delicious too.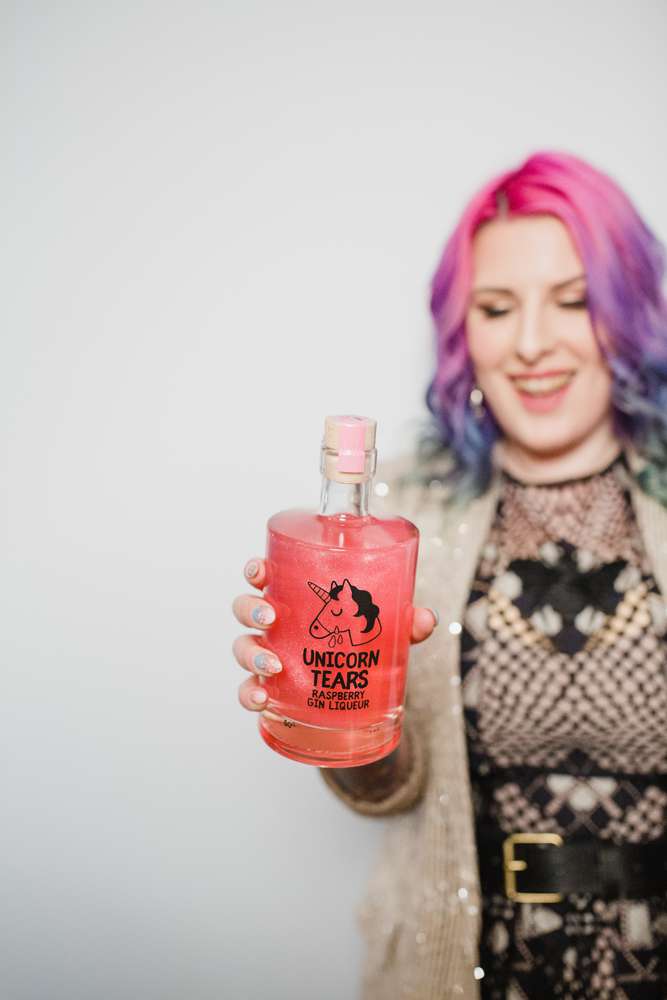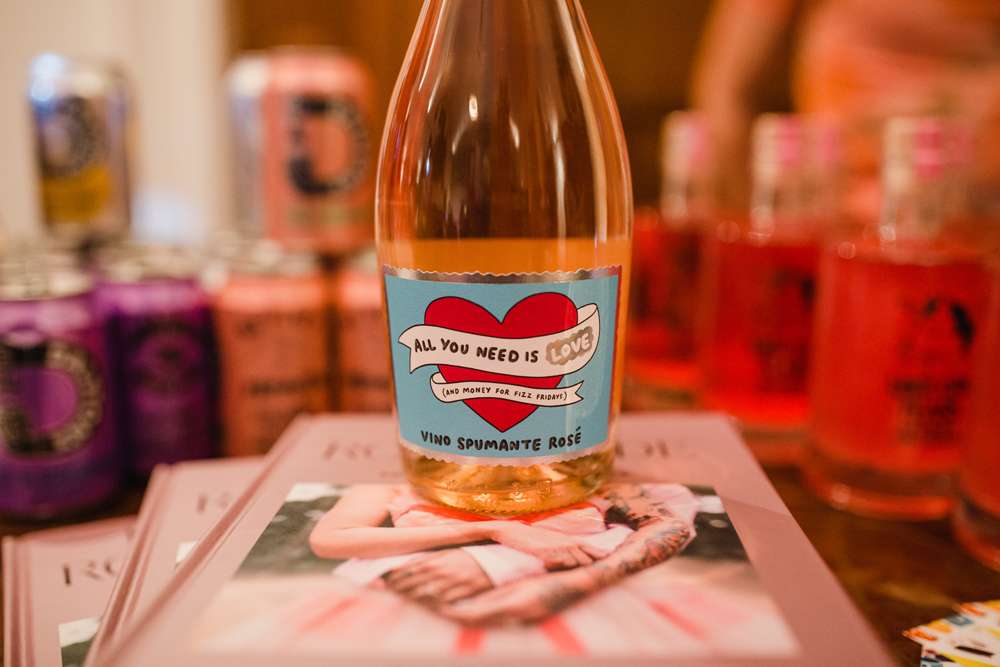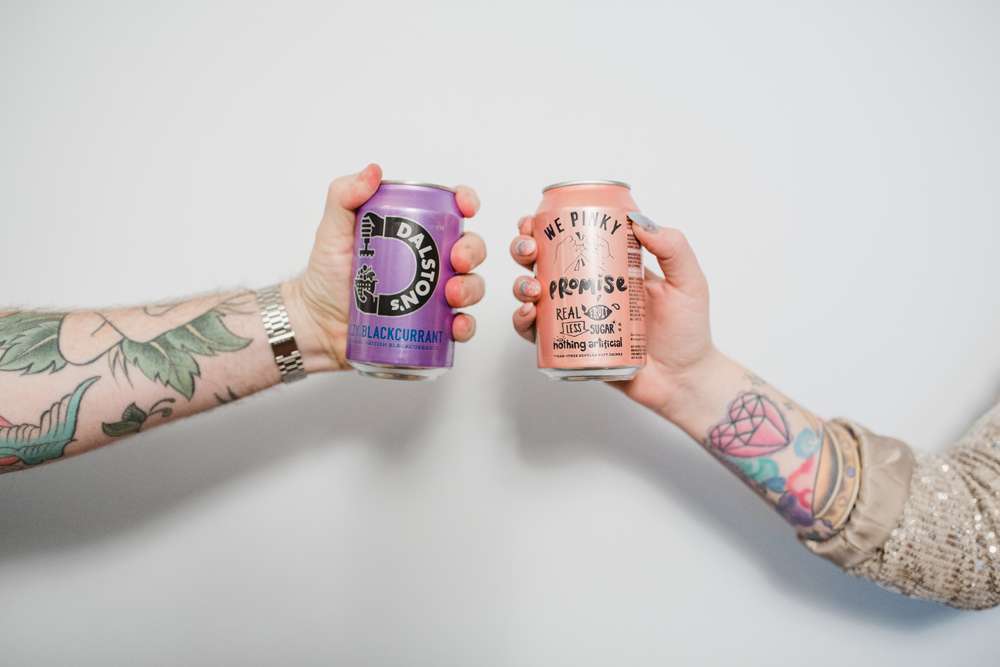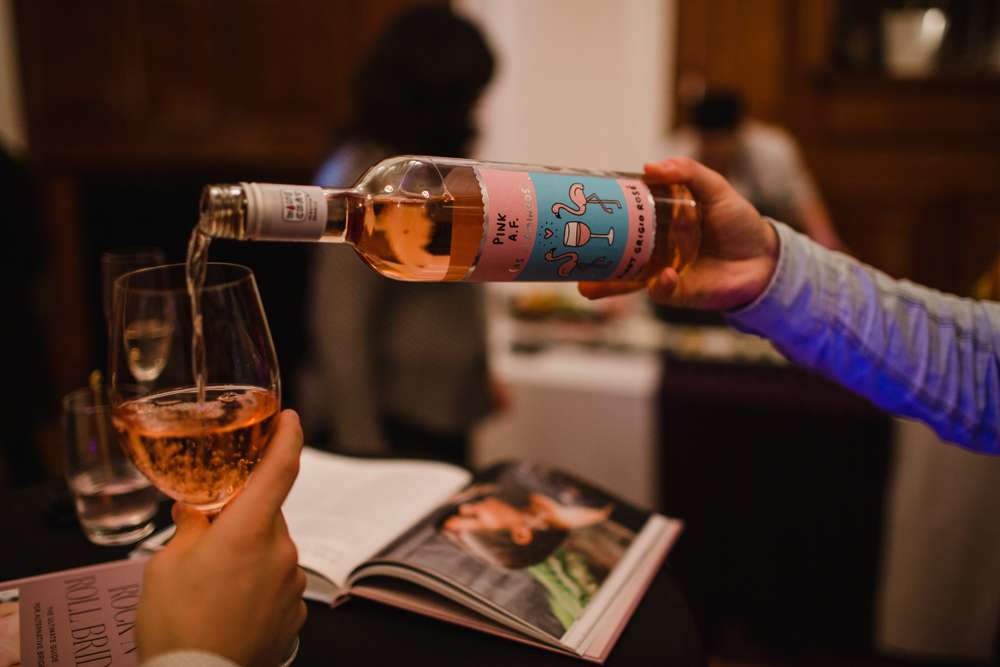 Our pink glittery unicorn drinks came courtesy of Mythical Tears at Firebox, Wine Chat (those eagle eyed readers may recognise the labels on the wine as they're designed by my girl Veronica Dearly) and Dalston's for the delicious (and so beautifully branded!) soft drinks.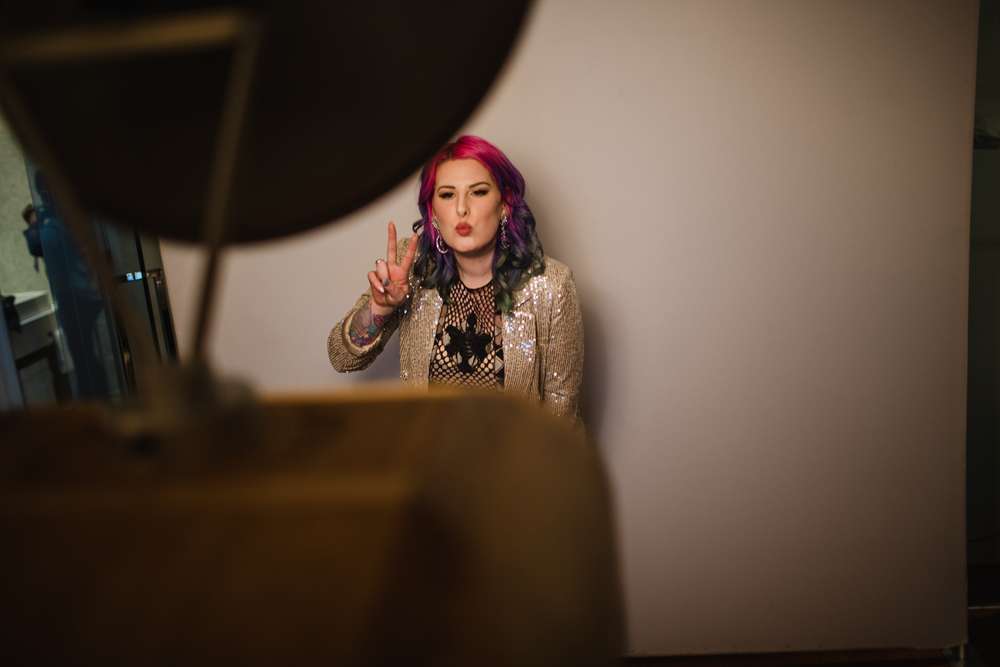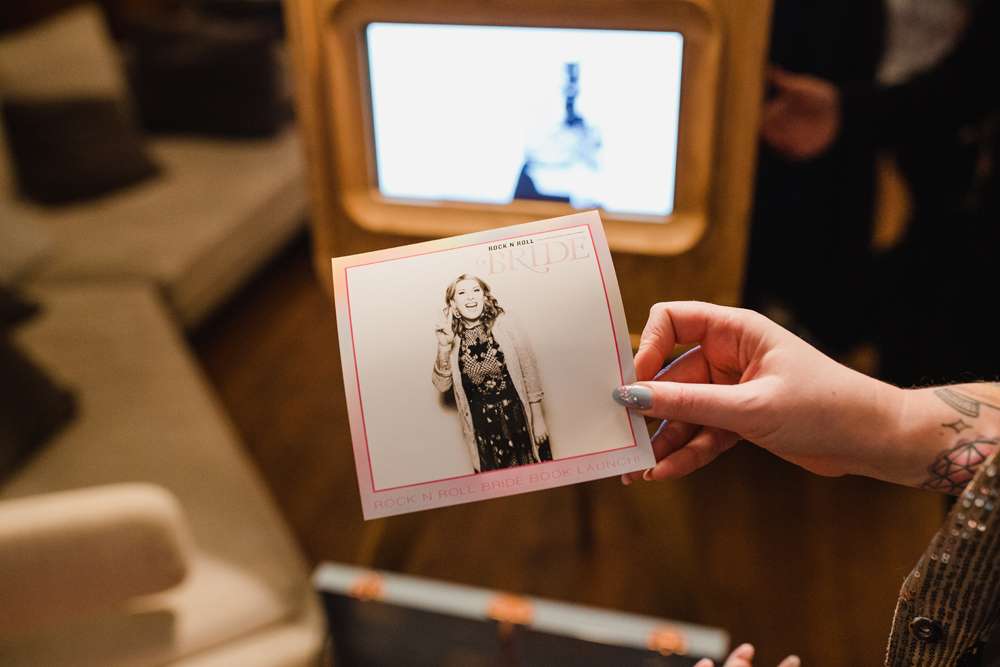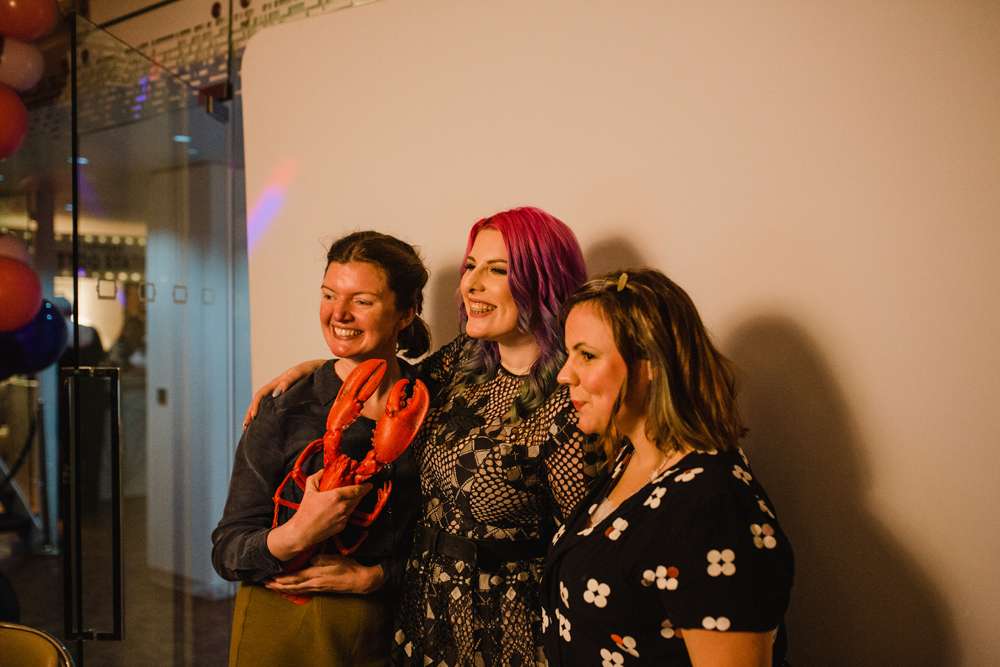 Of course it isn't a party without some entertainment and we lucked out so much with the best photo booth ever from Everybooth (seriously SO flattering!), a temporary tattoo station from the absolutely gorgeous people at Doris Loves (yes those are custom Rock n Roll Bride tattoos and yes you can buy them for your wedding too!) and the musical stylings of the always lovely Paddy of DiscoWed.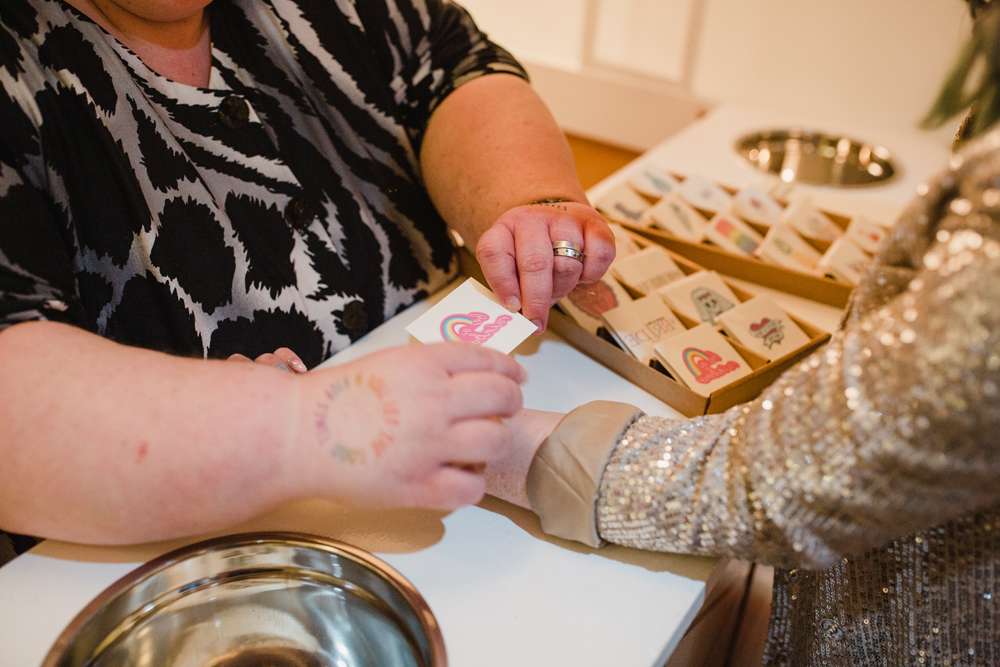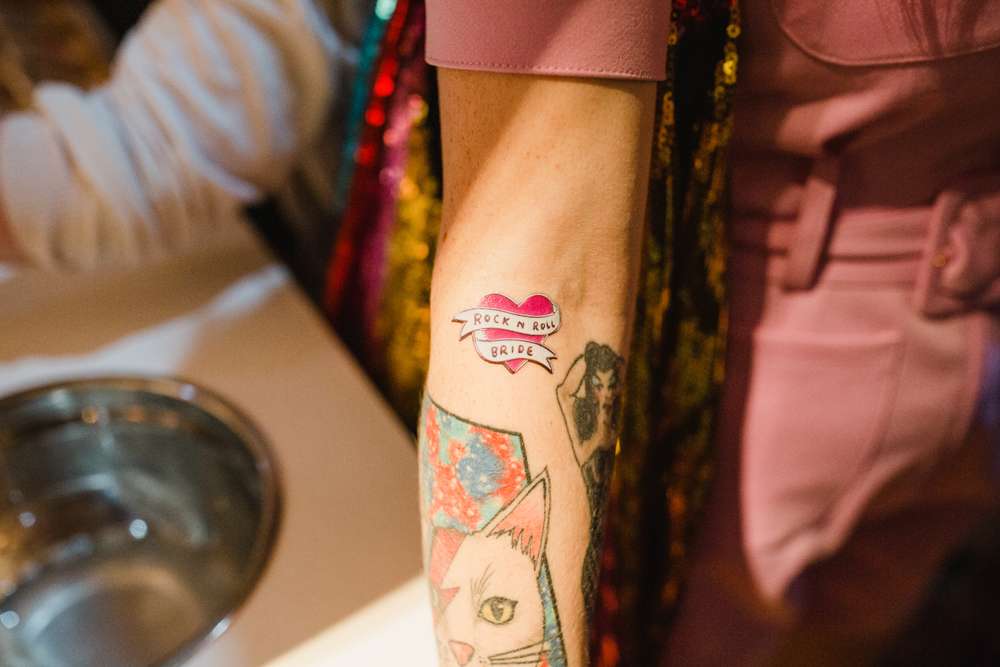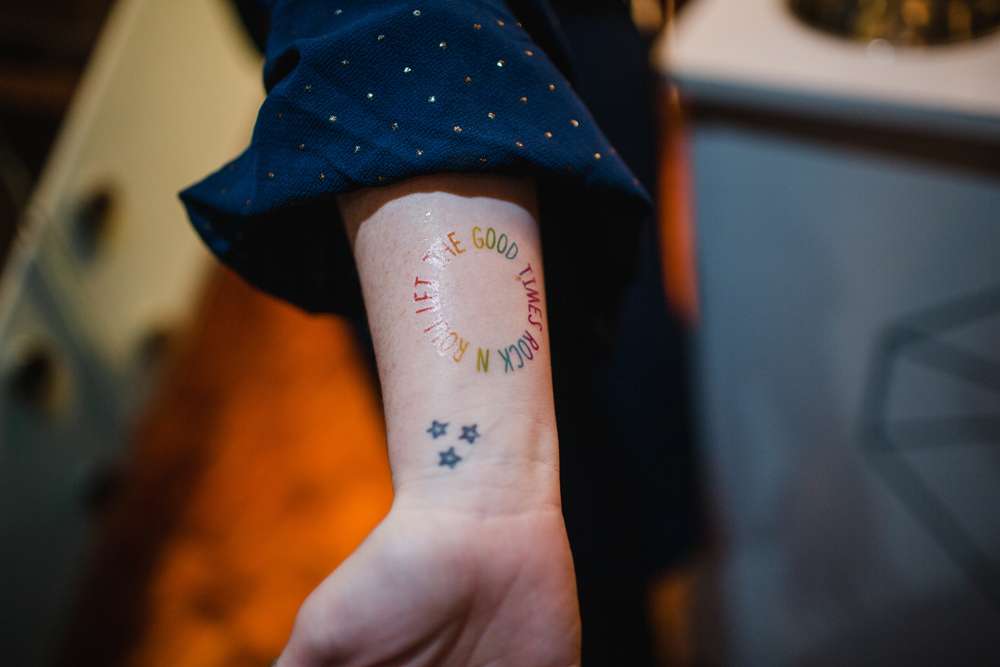 After greeting our 80 or so guests. Cindy from the publishers and I stood up to say a few words of thanks… Well Cindy did, I basically blubbed my way through it, forgot everyone's names and wished I'd had the foresight to make some goddamn notes.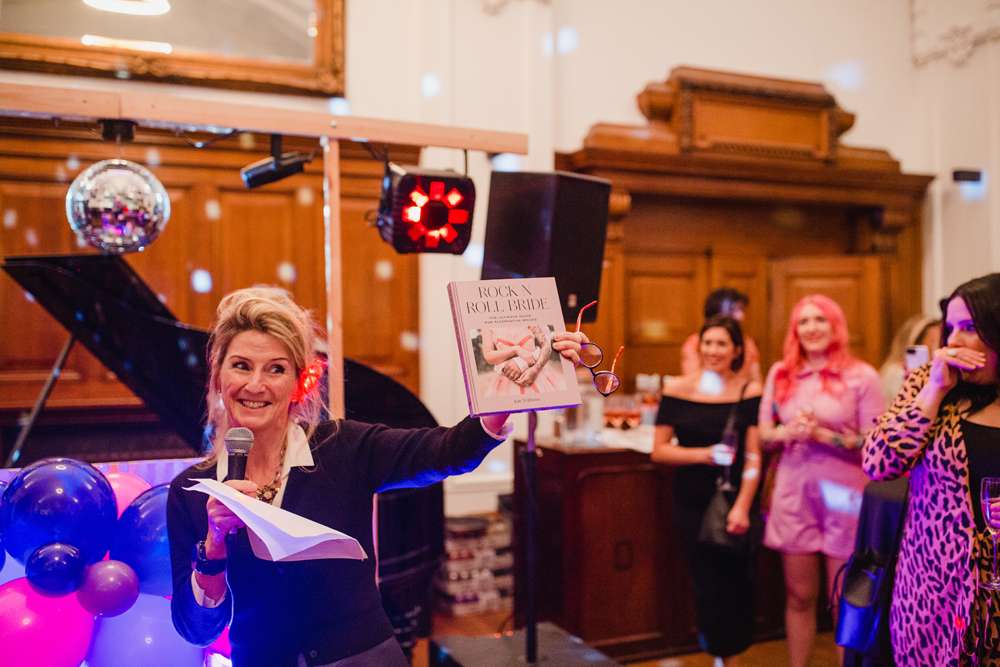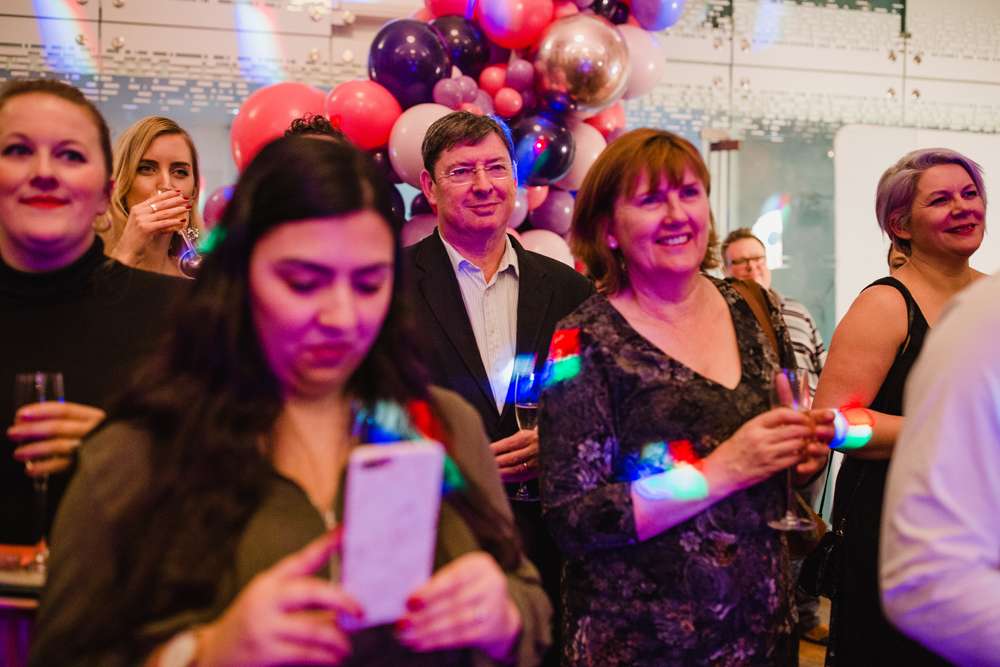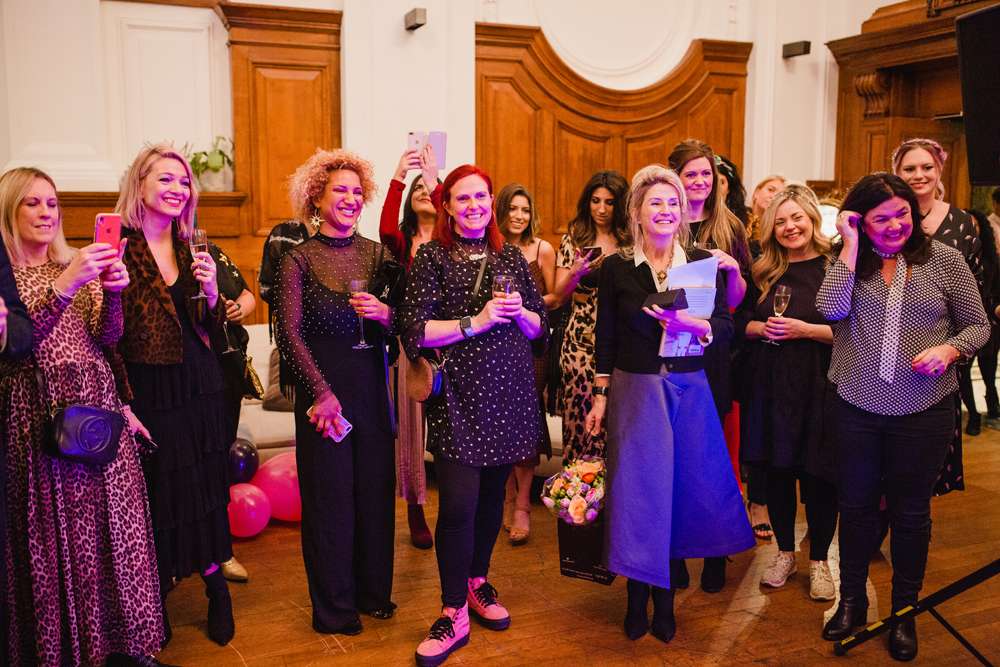 We ended the night with a dance to Britney (no shame) before a few off us went onto a nearby bar to get royally smashed. We rolled back home at 4am and woke up with very sore heads but extremely happy hearts.
To everyone who came to the party, I hope you had a wonderful time. It was so lovely to see and celebrate with you all. To the entire team at Ryland, Peters and Small, thank you for this amazing opportunity, thank you for seeing and understanding my vision for this book and allowing me to write it in my own way.
And, finally, to those of you that have bought the book so far I am SO FOREVER GRATEFUL! The day after the party the book stormed up to the #1 position in the wedding, marriage and relationships category on Amazon and topped out at #207 on the overall Amazon chart. Considering there are over 6 million books on amazon.co.uk I think that's pretty damn good!!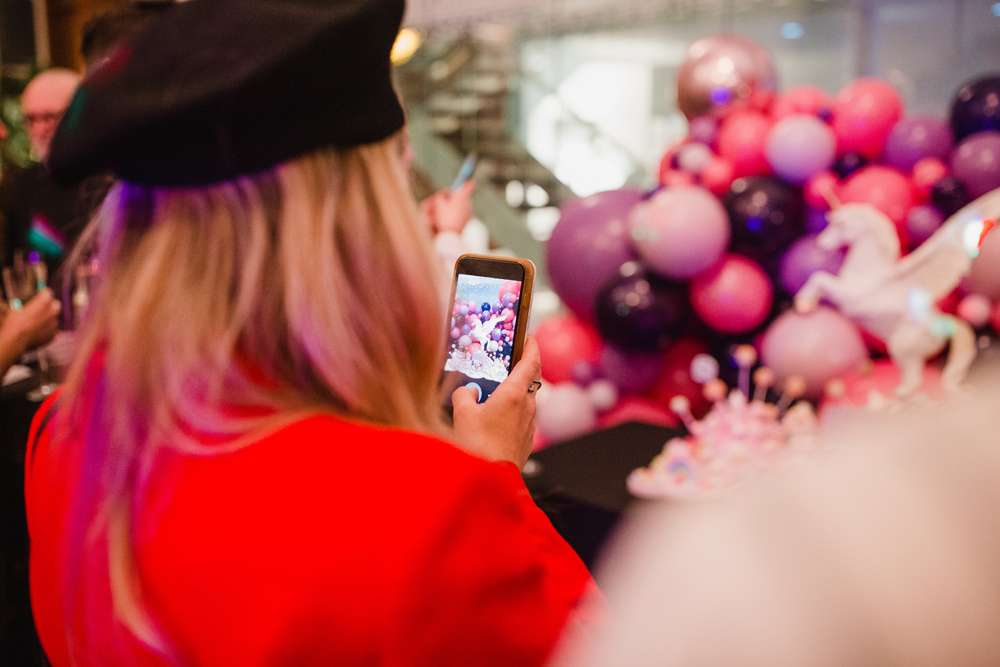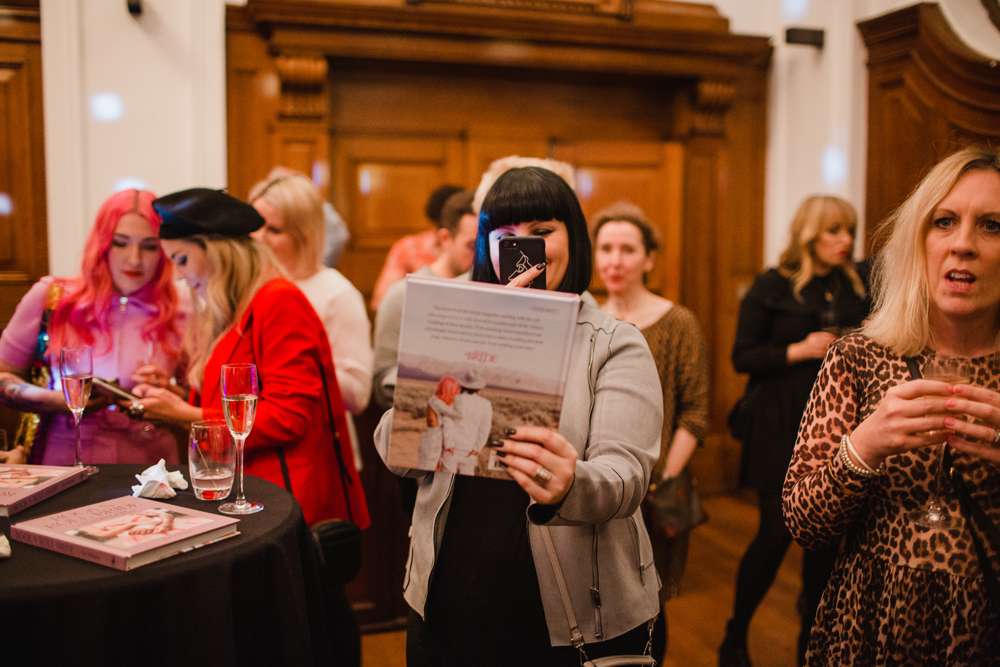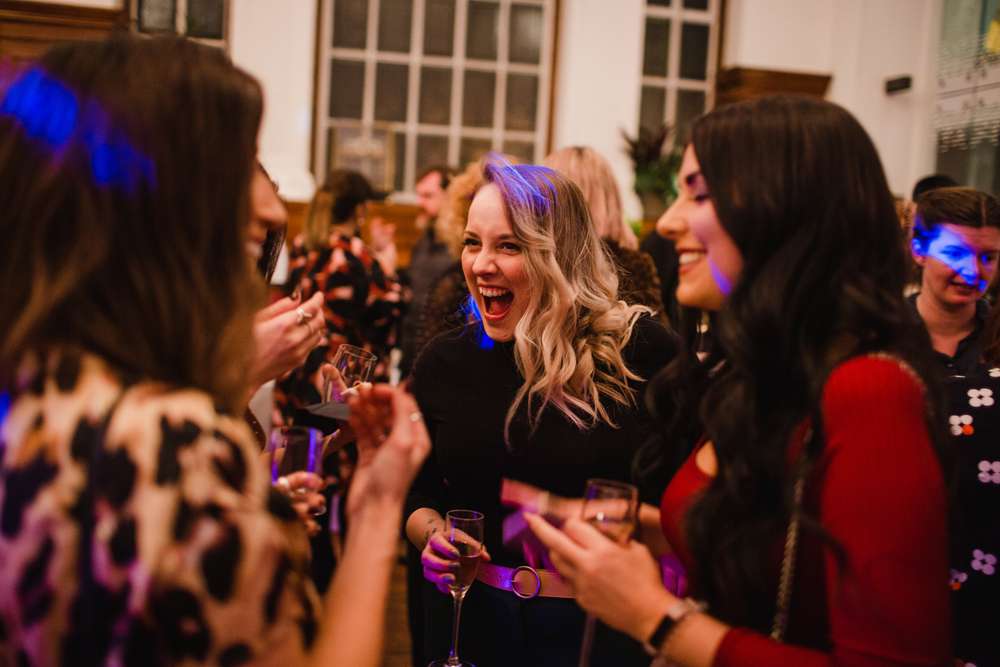 If you're yet to nab yourself a copy, you can still order a signed one via our shop or pick one up at all the usual bookshops (Amazon, Waterstones, Blackwells, WhSmiths, Barnes & Noble etc).
So, same time next year then?