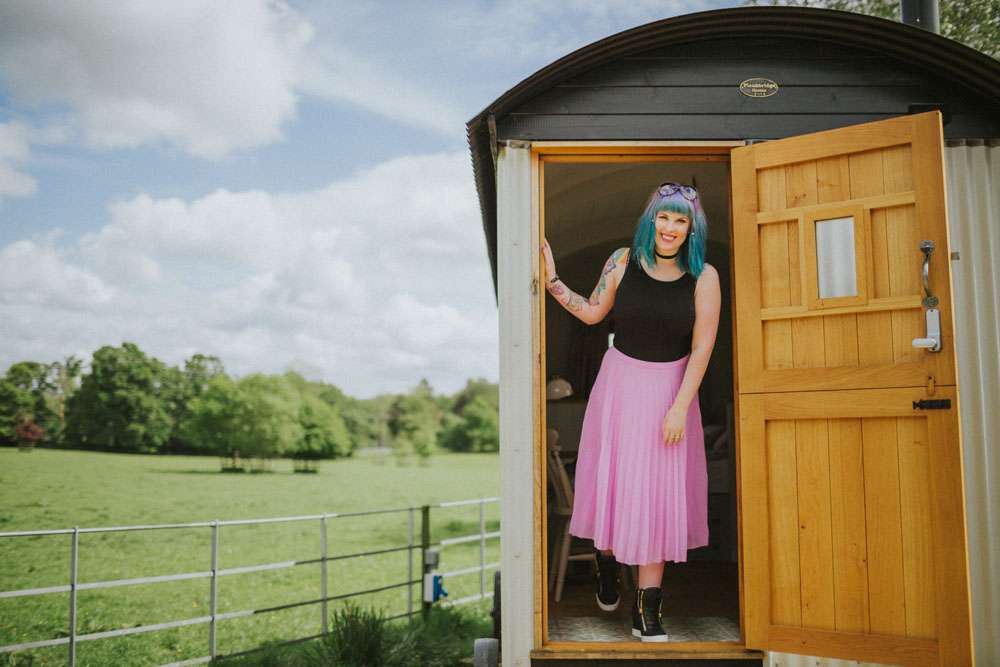 A few weeks ago I was invited by wedding dress designer Caroline Arthur to attend her Perfect Fit Event at the picturesque Gate Street Barn near Guildford. The day was put on, not just to promote the amazing suppliers involved, but to share information to help educate brides about how to get the right fit for their wedding dress. This is something Caroline is super passionate about so it was so inspiring to see her in action. We even made a short film about it. I learnt so much too!
The room was set up like an enchanted garden, with spectacular flowers from Hannah Martin.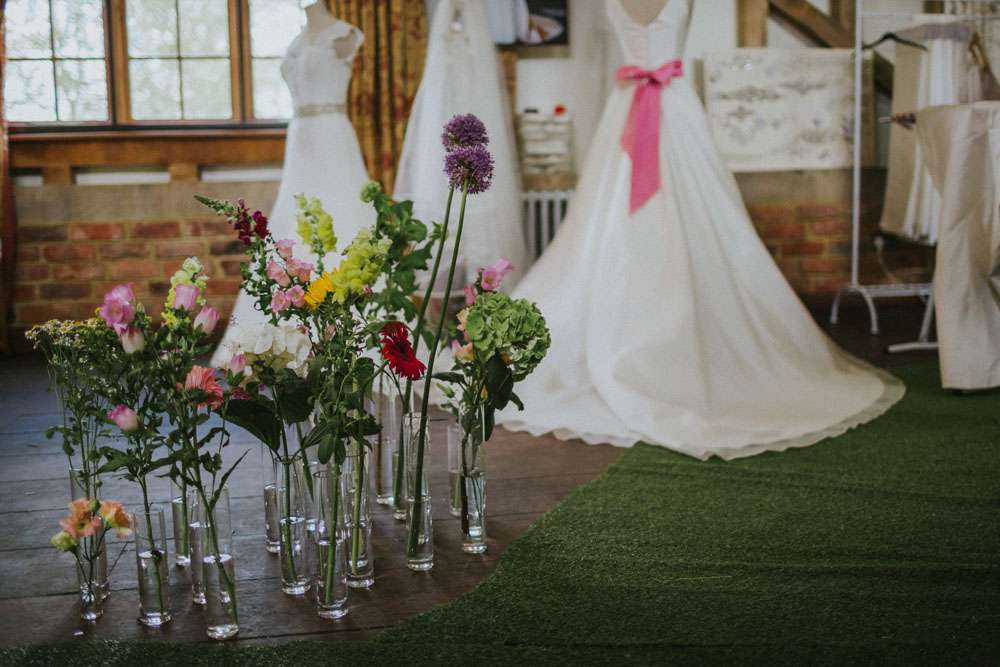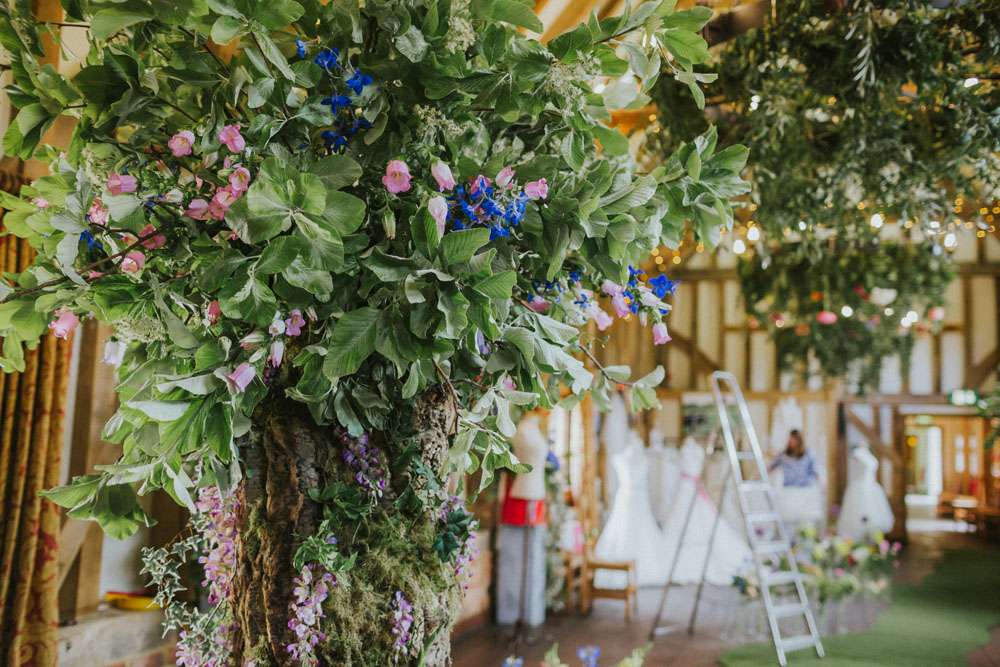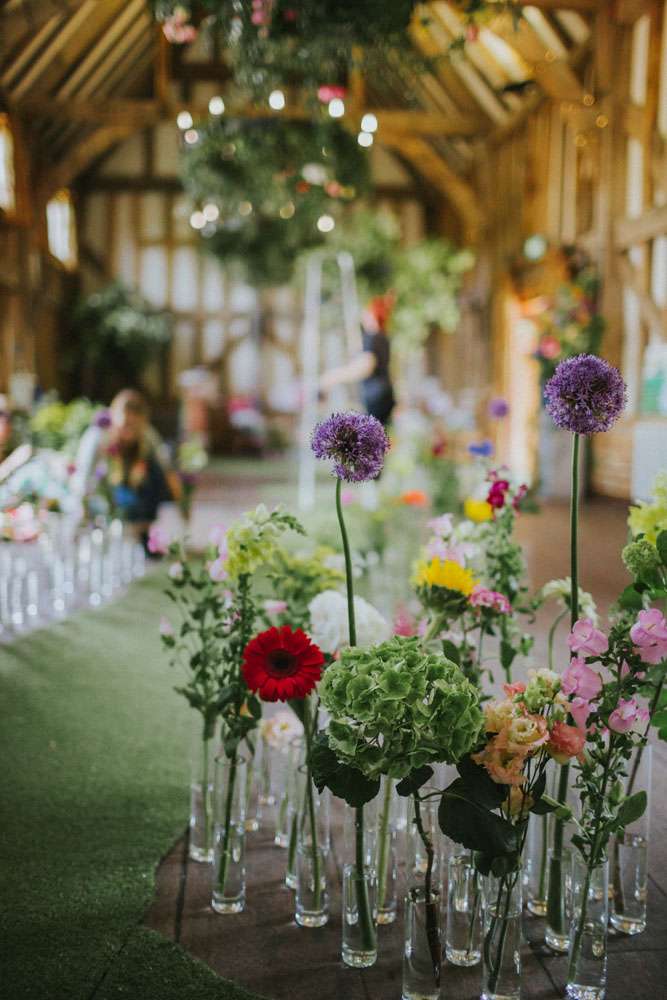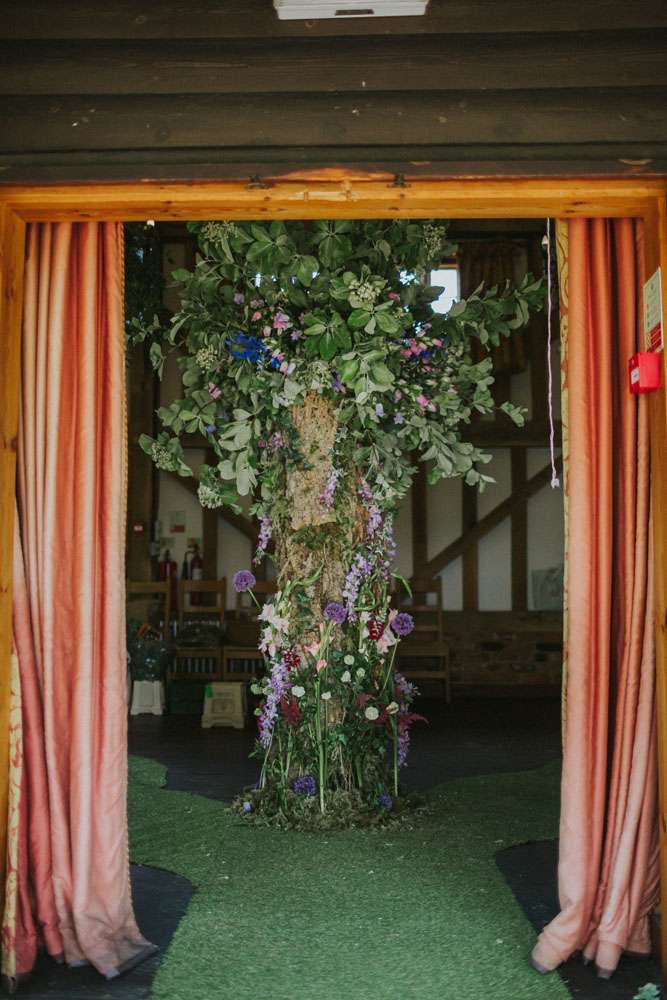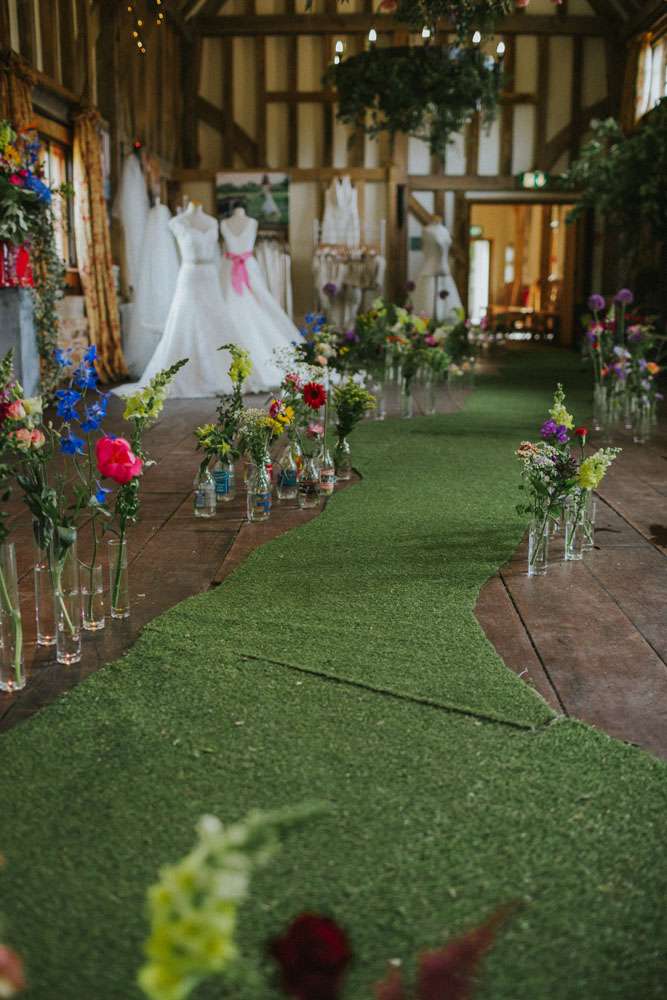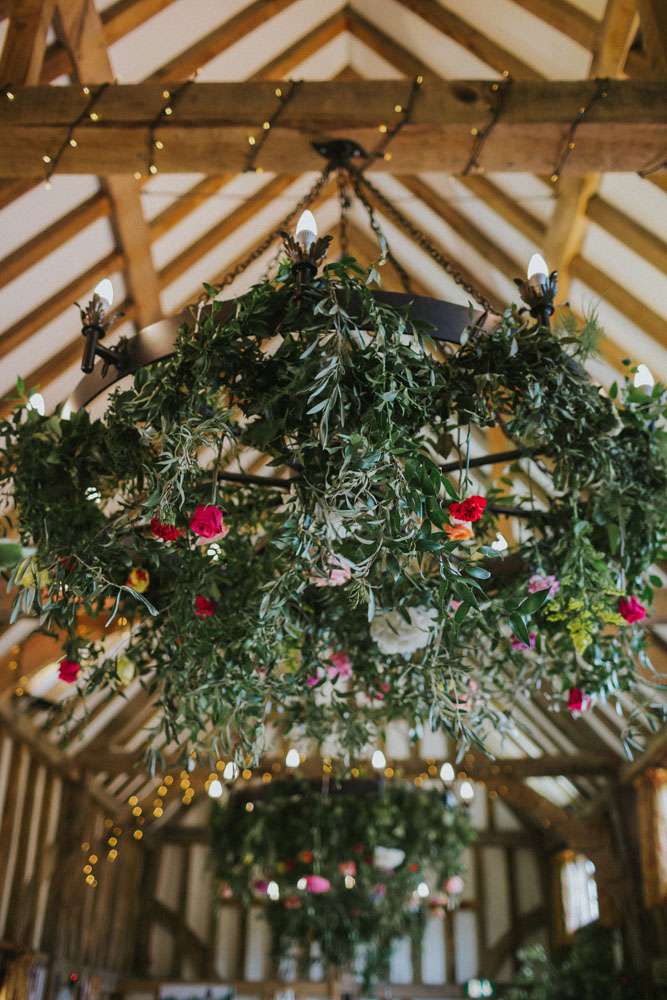 Caroline's British-made CoutureKit dresses and fabrics were set up at one end, and at the other was gorgeous lingerie from Guilt Lingerie, who were on hand to give brides great advice about what to wear under their wedding dress.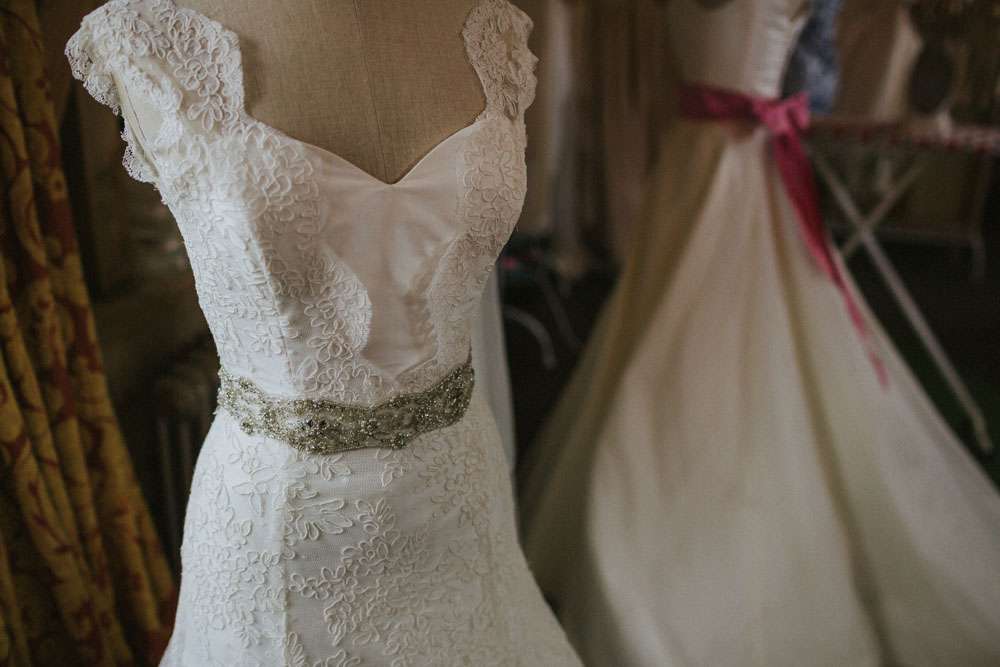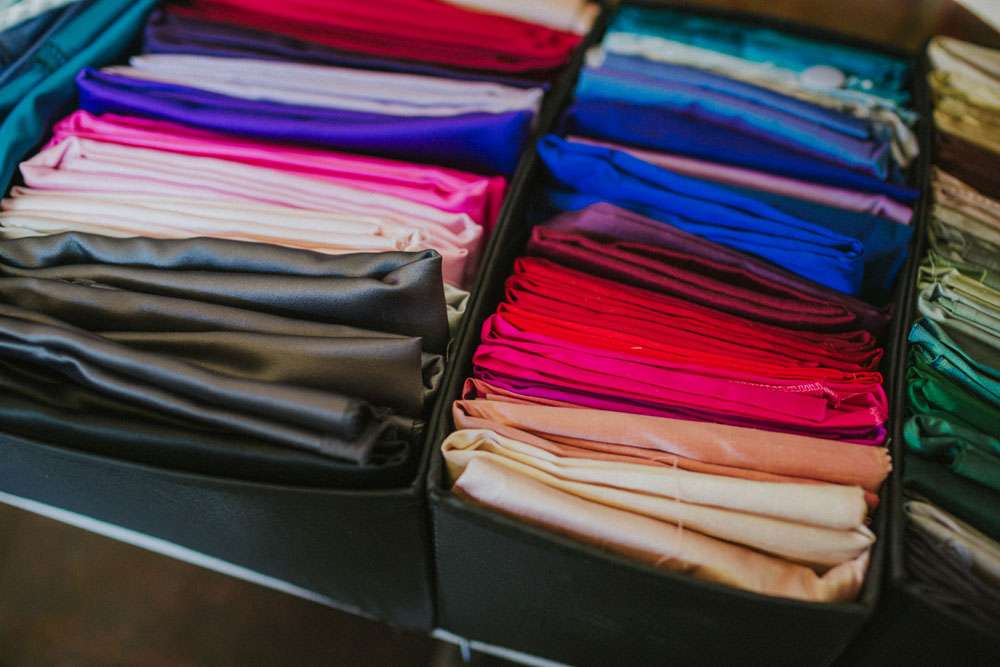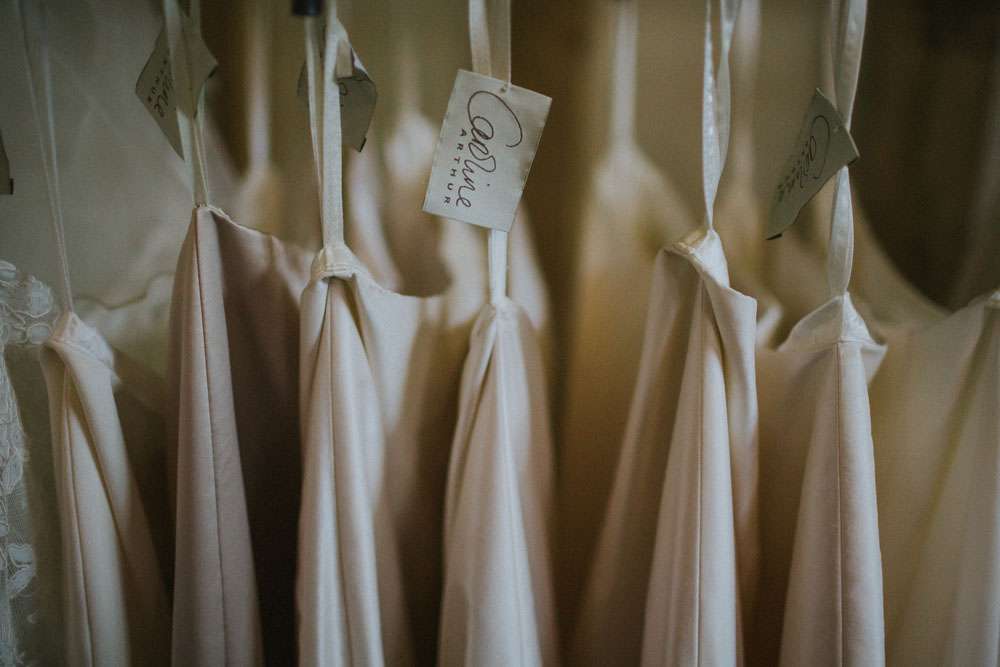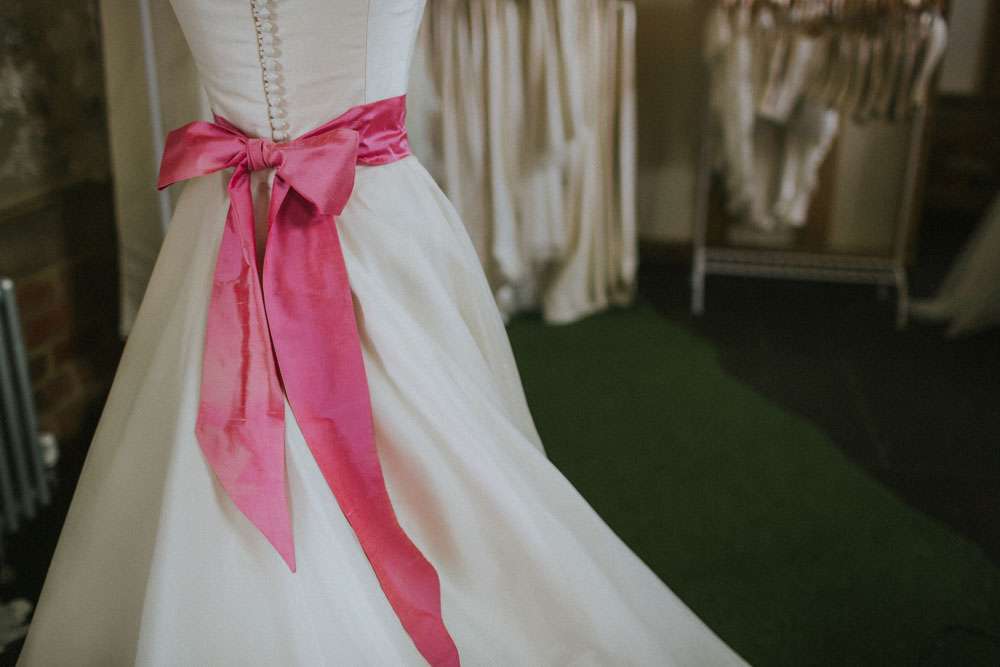 Guests were treated to delicious cupcakes and an inspiring talk from Caroline, where she went through lots of insightful tips and things you should consider when getting your wedding dress made.
Fun fact about Caroline Arthur: She has developed an innovative bespoke pattern system, rather than making dresses in a standard size (10, 12, 14 etc) and then altering them to fit a body. "We don't just make in a standard size dress, but we also adapt the pattern for different bra cup sizes as well as petite, regular and tall heights", she explained. "This ensures you get really great fit, good value for money, and minimal alterations."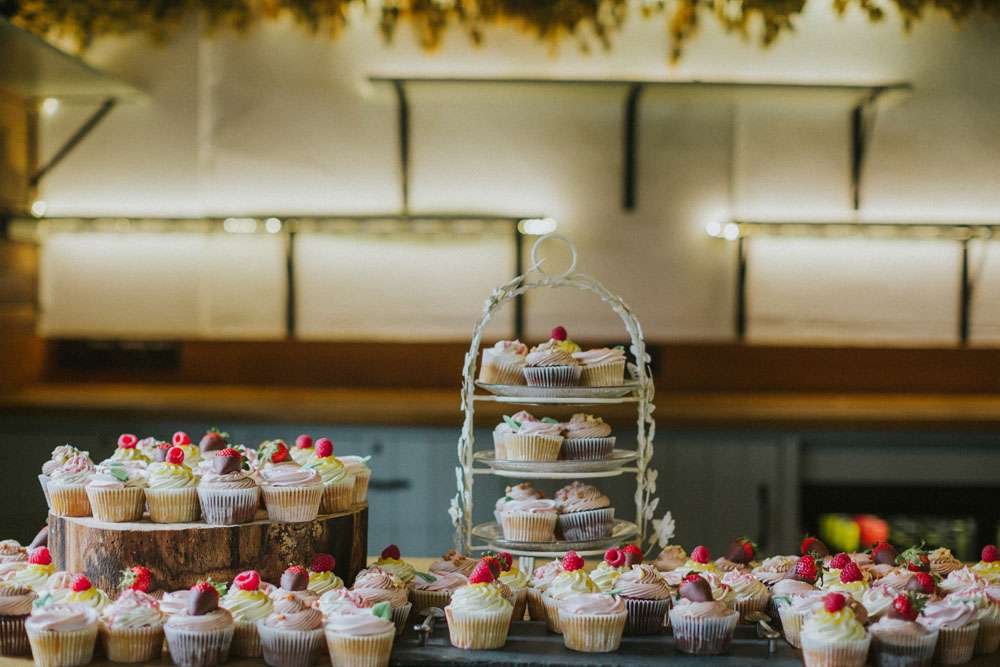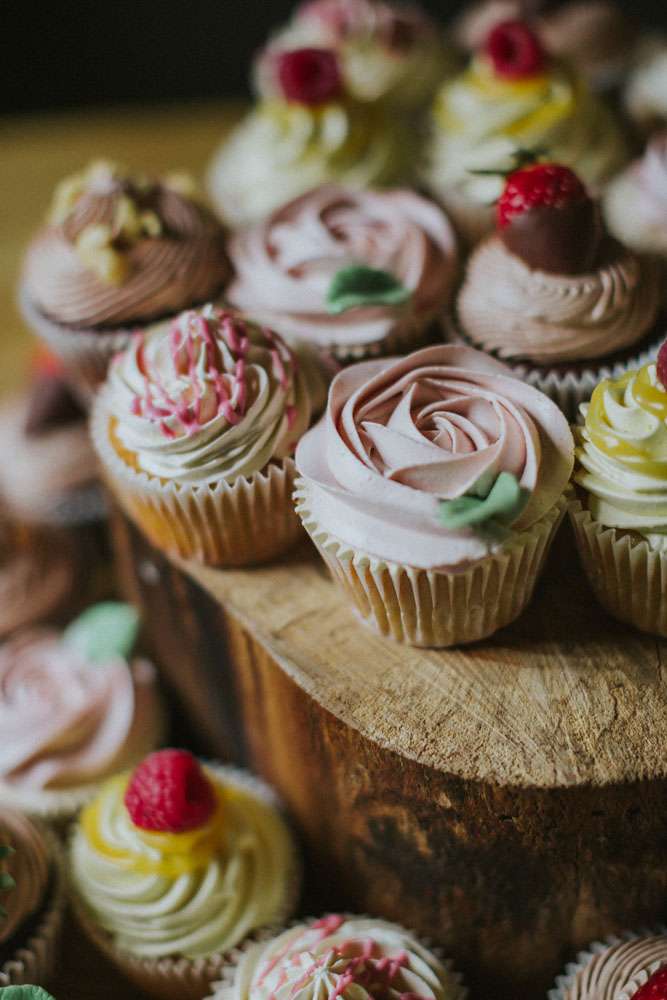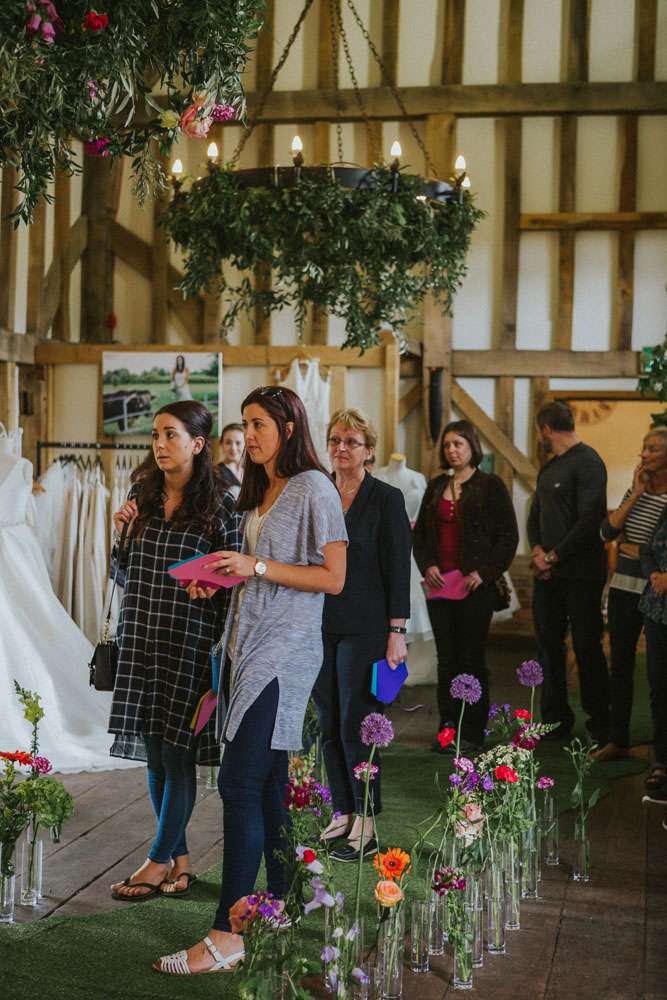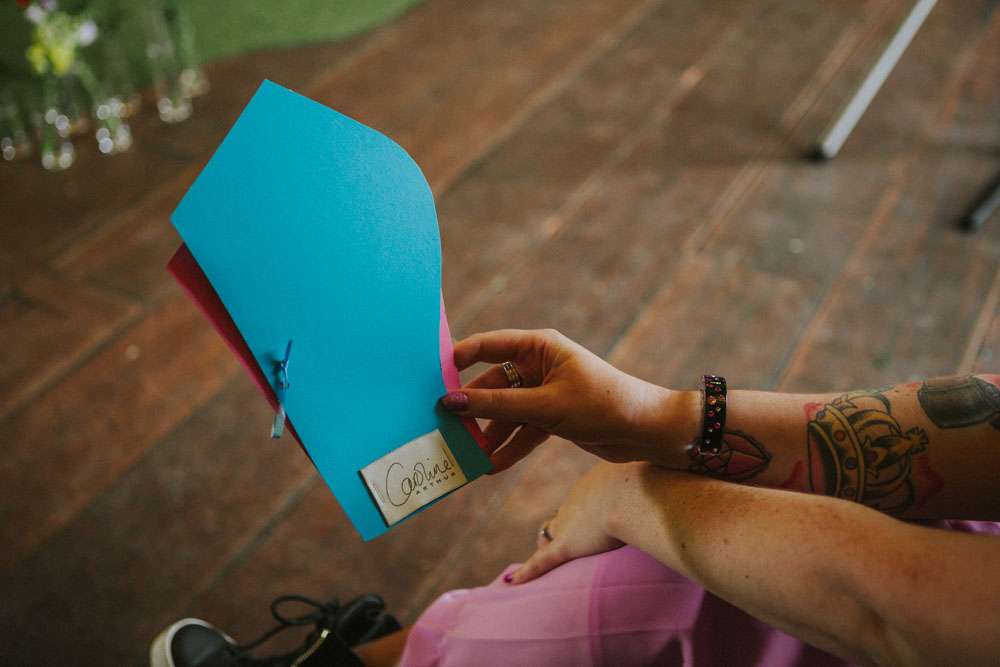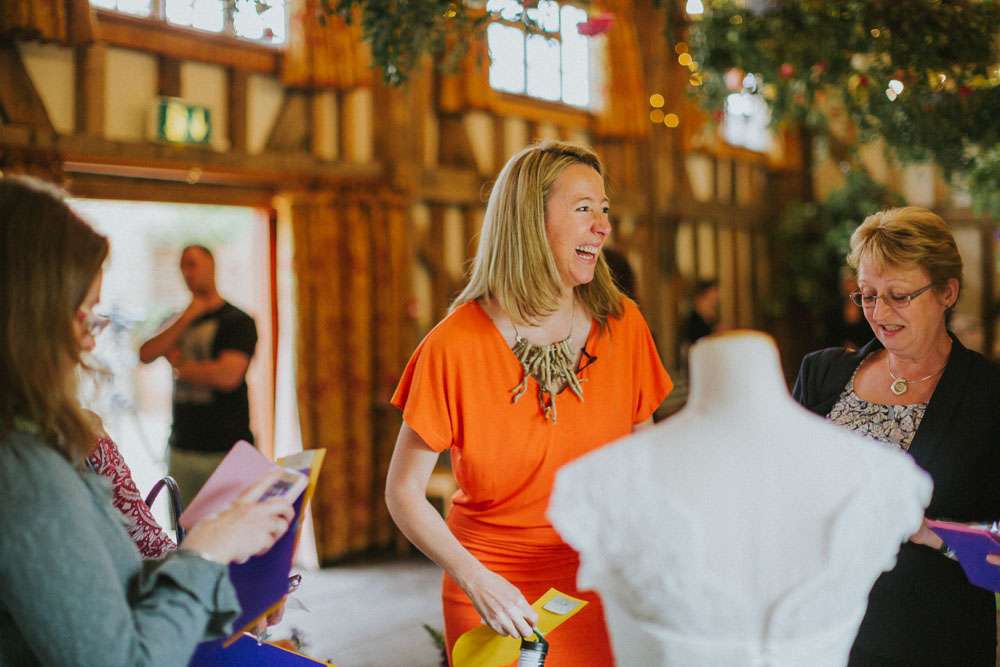 In fact the talk was so fantastic that we decided to have a chat about everything she mentioned it on camera so you guys at home can learn from her too. Keep an eye on Caroline's blog over the next few weeks as these short films are released. They cover everything from weight change, to back-cleavage, and all you need to know to look your best on your wedding day!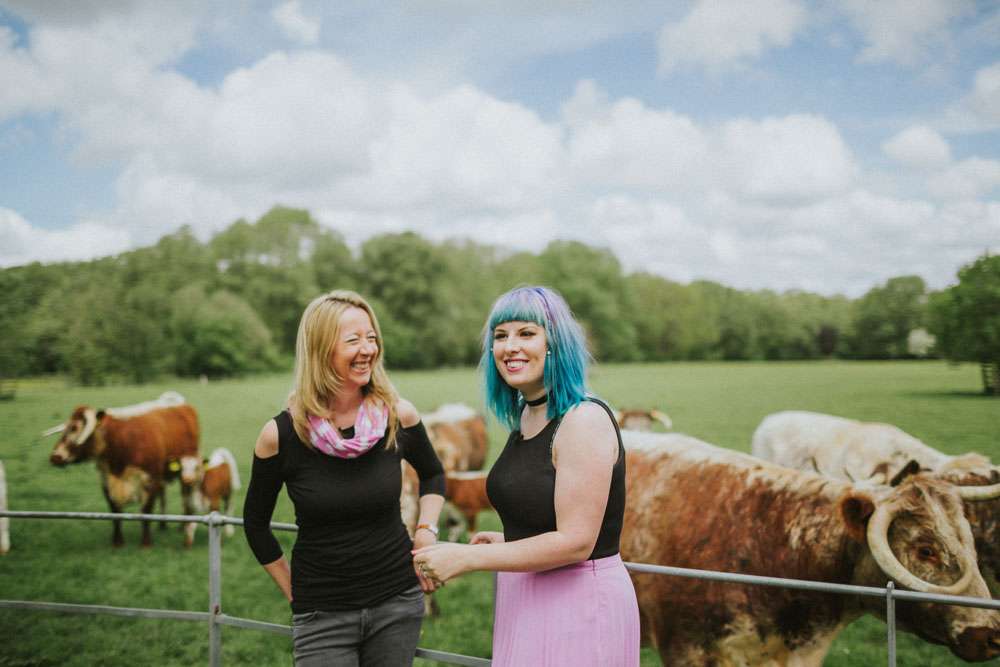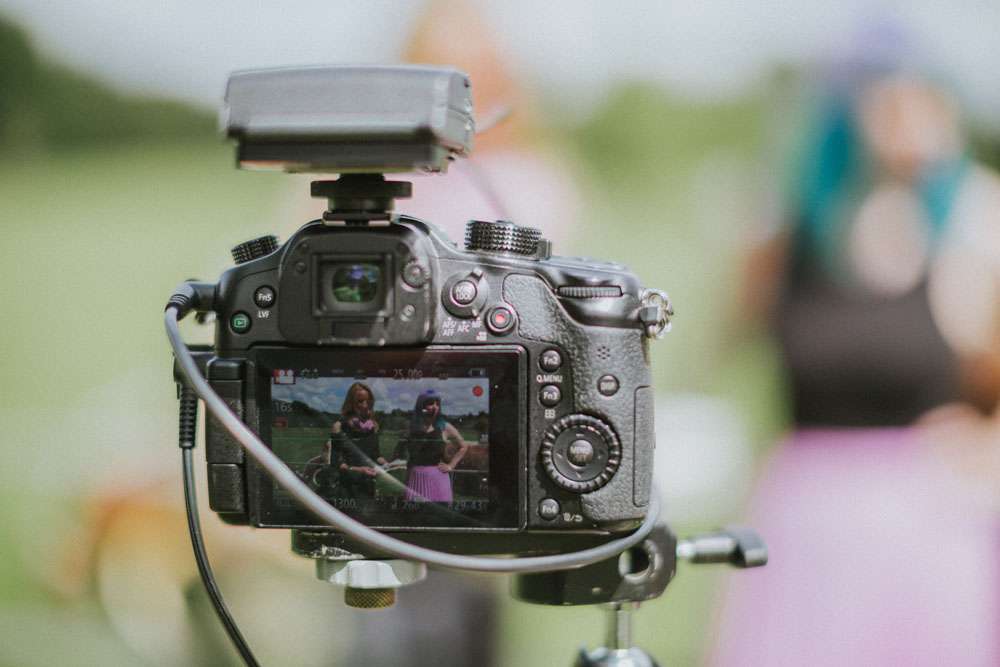 Yes, we made some adorable friends along the way…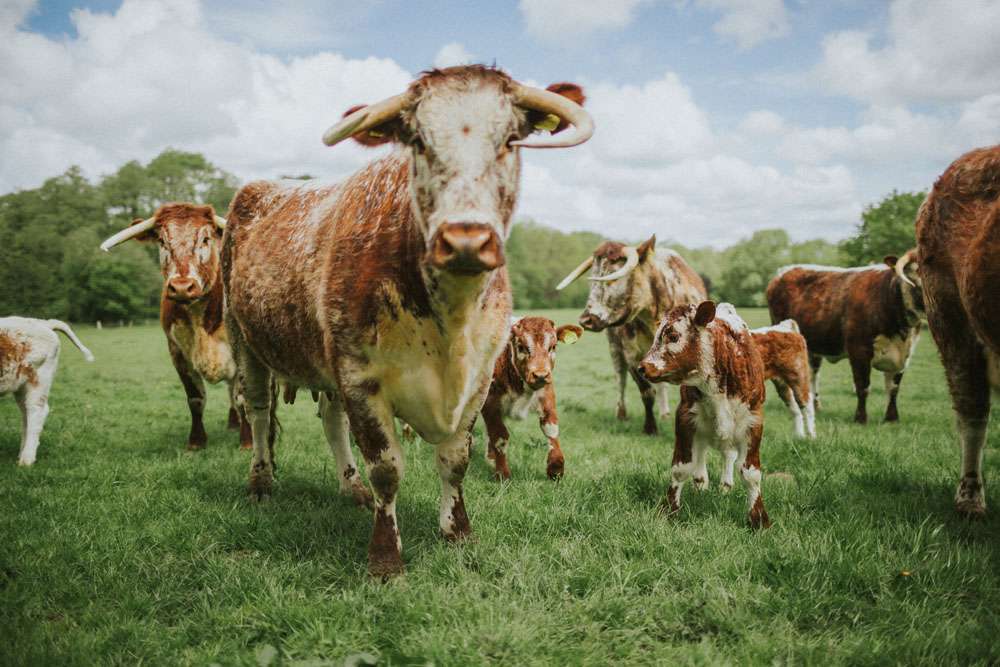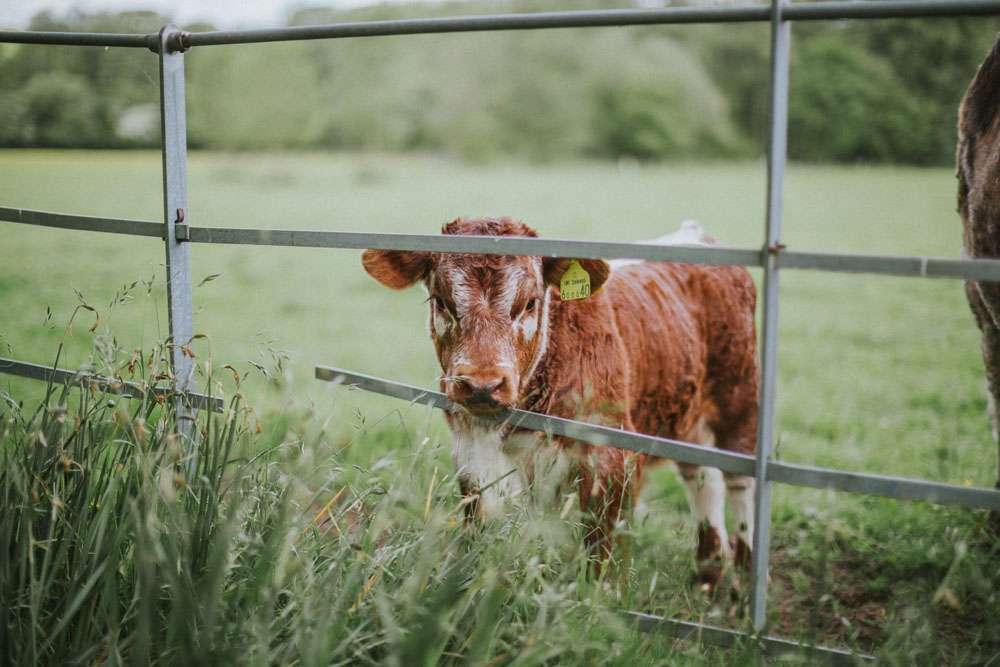 When a cow looks better in a flower crown than you do…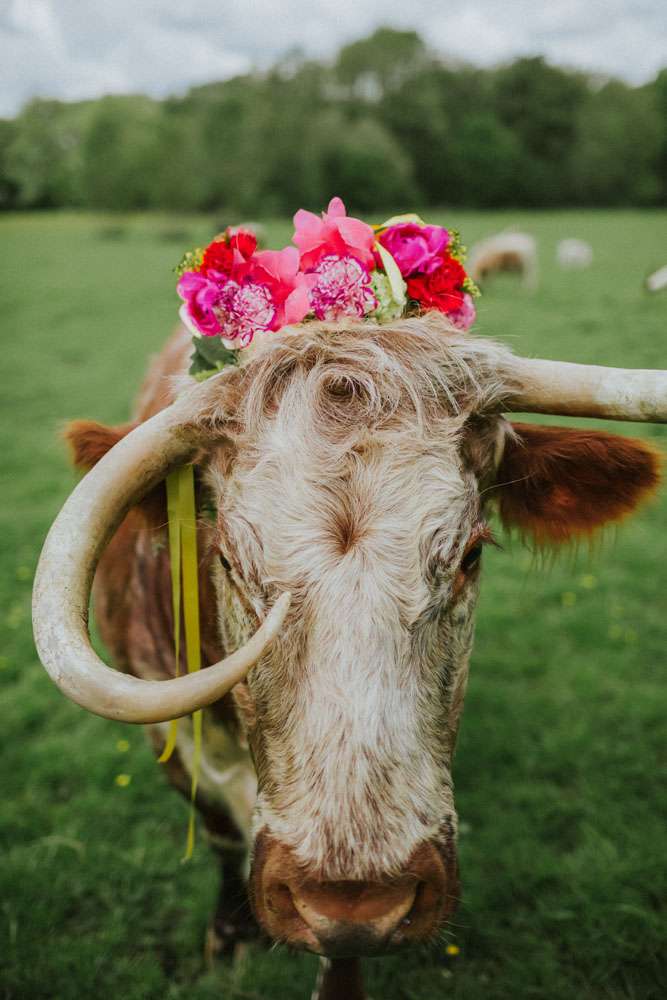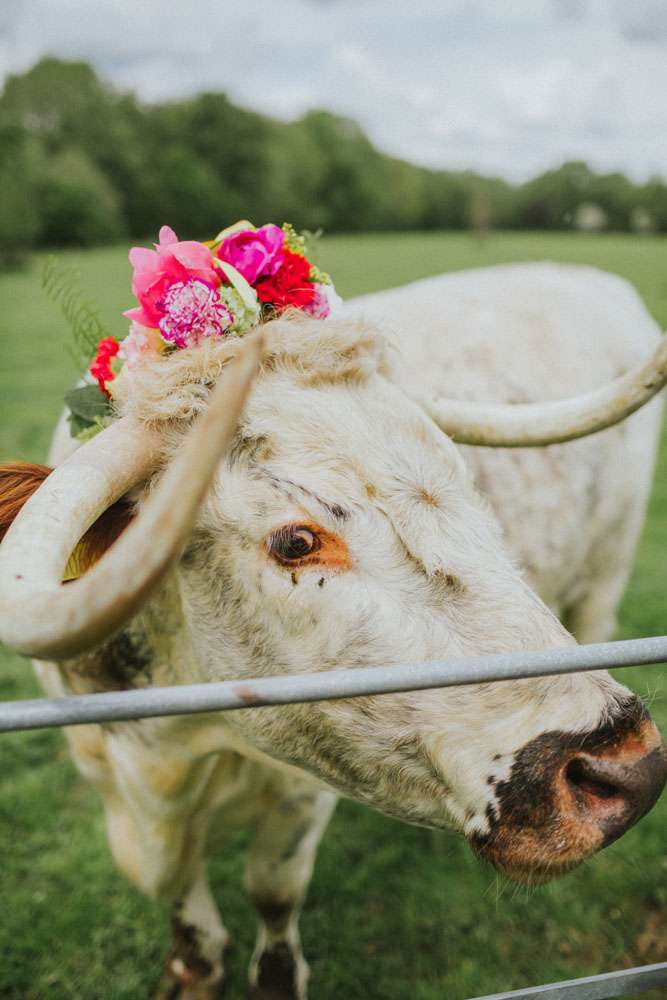 Caroline, who actually made one of my favourite Don't Tell the Bride wedding dresses ever, is super passionate about individuality, so much so that she developed her own online app so her brides can design their own dresses from the ground up. It's so fun and easy to use, here I am having a go!
You choose your top and skirt shape, the fabric, even the colours you like, customising as you go. This is SUCH a great idea (I can't believe more bridal designers don't do it!) because even if you think you have no idea what kind of wedding dress you want, being able to play around with an app makes it really easy to figure out the styles you prefer.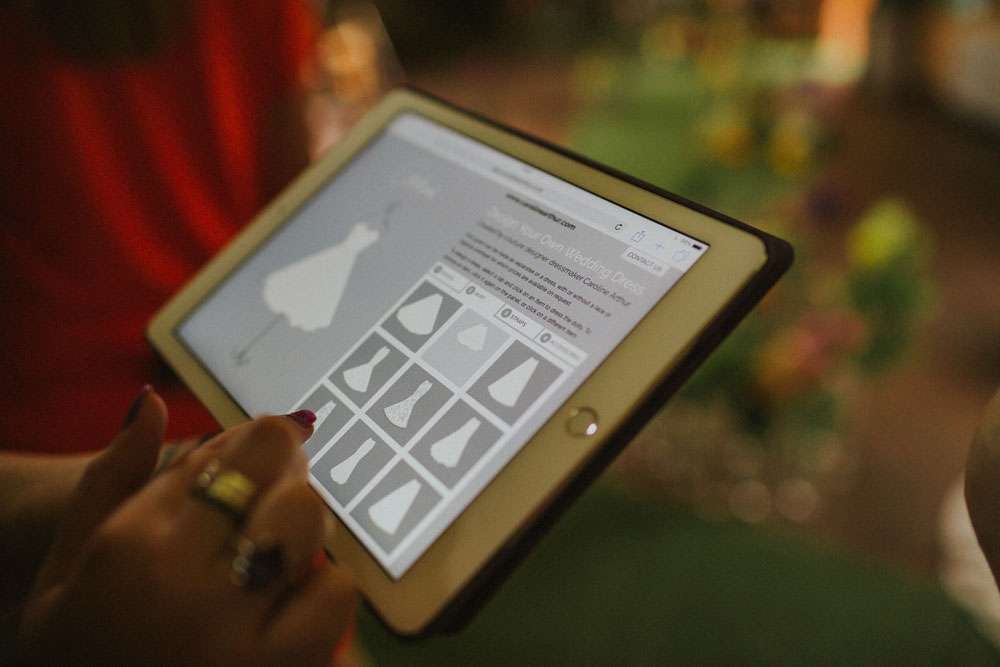 It also means you're involved in designing your own wedding dress which is awesome!
Of course I had to have a go, and Caroline mocked up my chosen design on a mannequin then and there. Isn't it a beaut?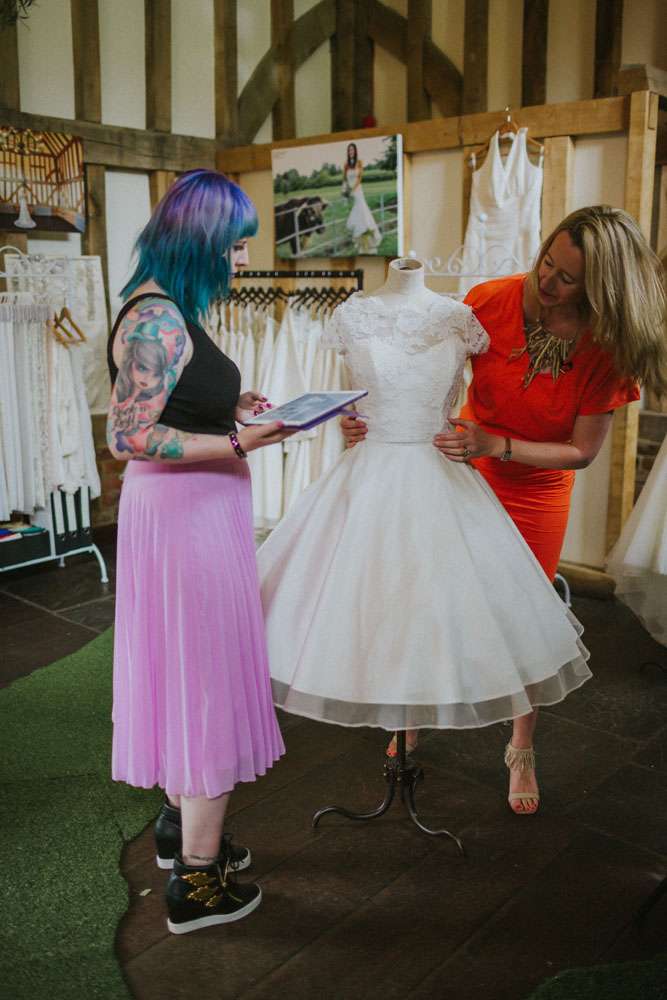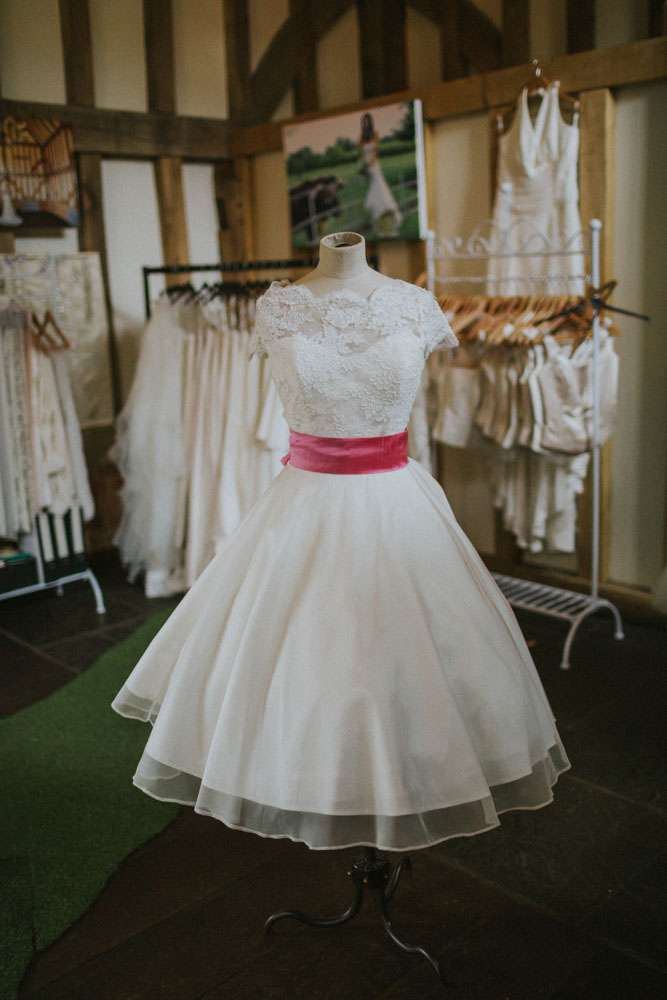 Caroline Arthur is based in Surrey but works with brides all over the country to produce stunning, one of a kind wedding dresses. Prices start from just £1200 (average spend with customisation is £1500-£1800). For more information be sure to check out her website, have a play on her app and get in touch for an appointment.
You can also come and meet Caroline and her CoutureKit team when they join me in the Rock n Roll Bride Collection at the National Wedding Show in London September 23rd – 25th 2016!
Thanks for having me Caroline, I had a blast.