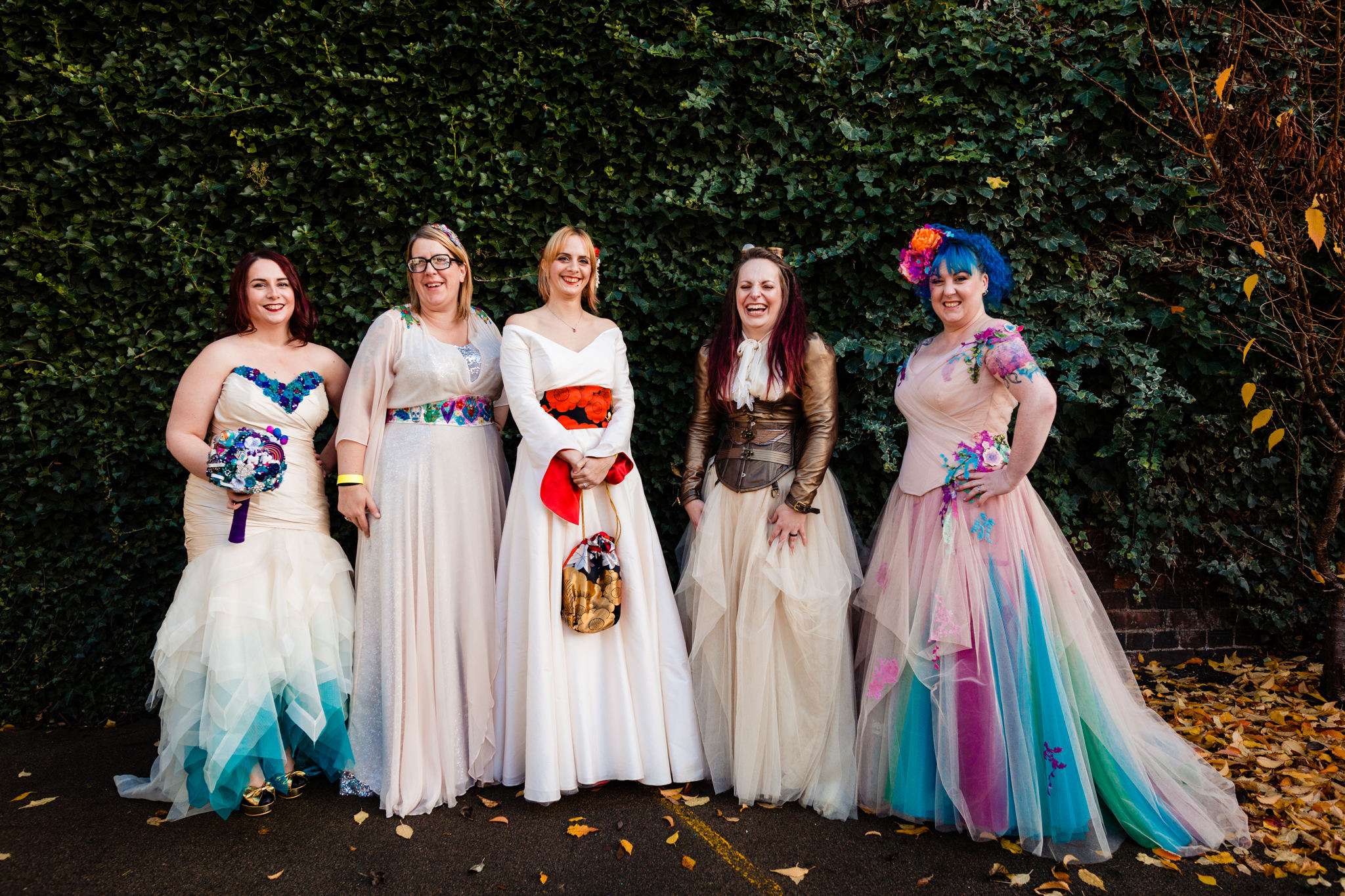 Going to your first wedding show can be a daunting experience. However, if you're properly prepared and you go in with an open mind they are really, really fun! One of my very favourite alternative wedding shows is The Eclectic Wedding Extravaganza which is taking place on March 16th & 17th in Birmingham. I'll be there signing books and showcasing our brand-new veil collection with Crown and Glory (it's the only wedding show you'll be able to see these beauties in-person this season) so I hope to see lots of your beautiful faces there!
Arrive early
The Eclectic Wedding Extravaganza kicks off at 12pm on the Saturday and 11am on the Sunday and run until 4 or 5pm. They are always busiest at around the mid-way point. If you're an early bird I would absolutely recommend getting up and arriving as close to opening time as you can. That way you'll have the most time possible to be able to see everything and you can go and see any favourites before it gets really crowded.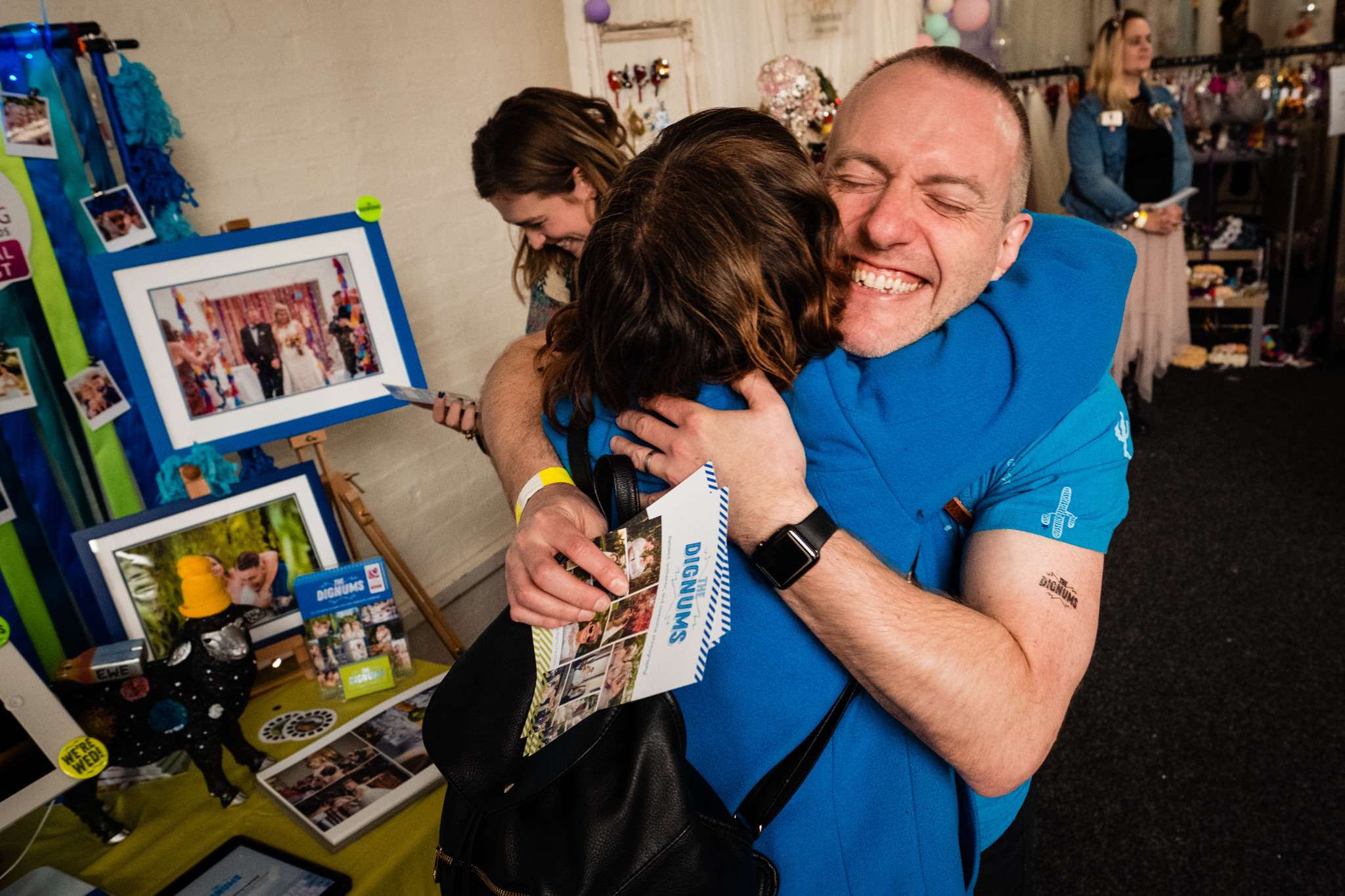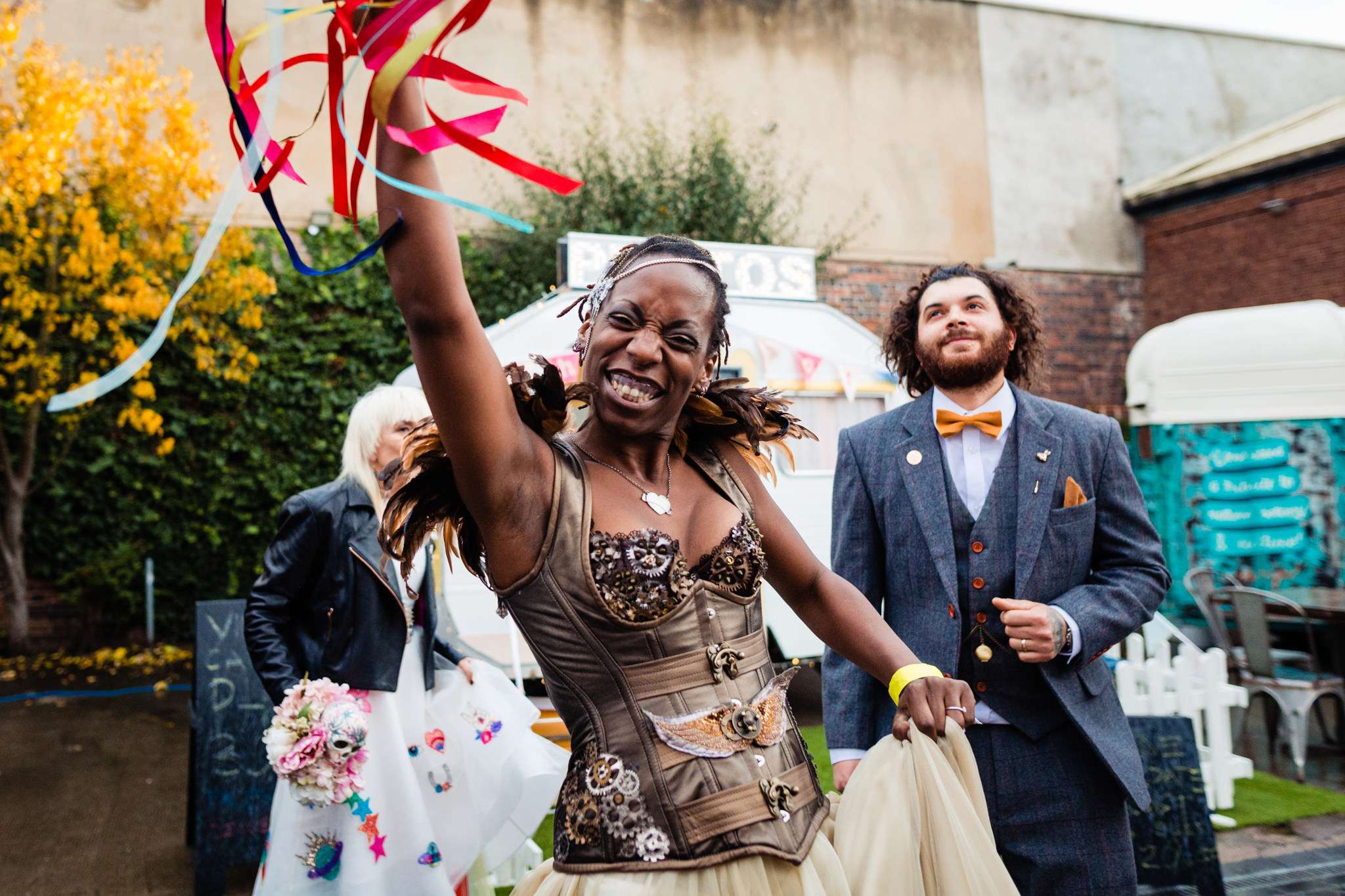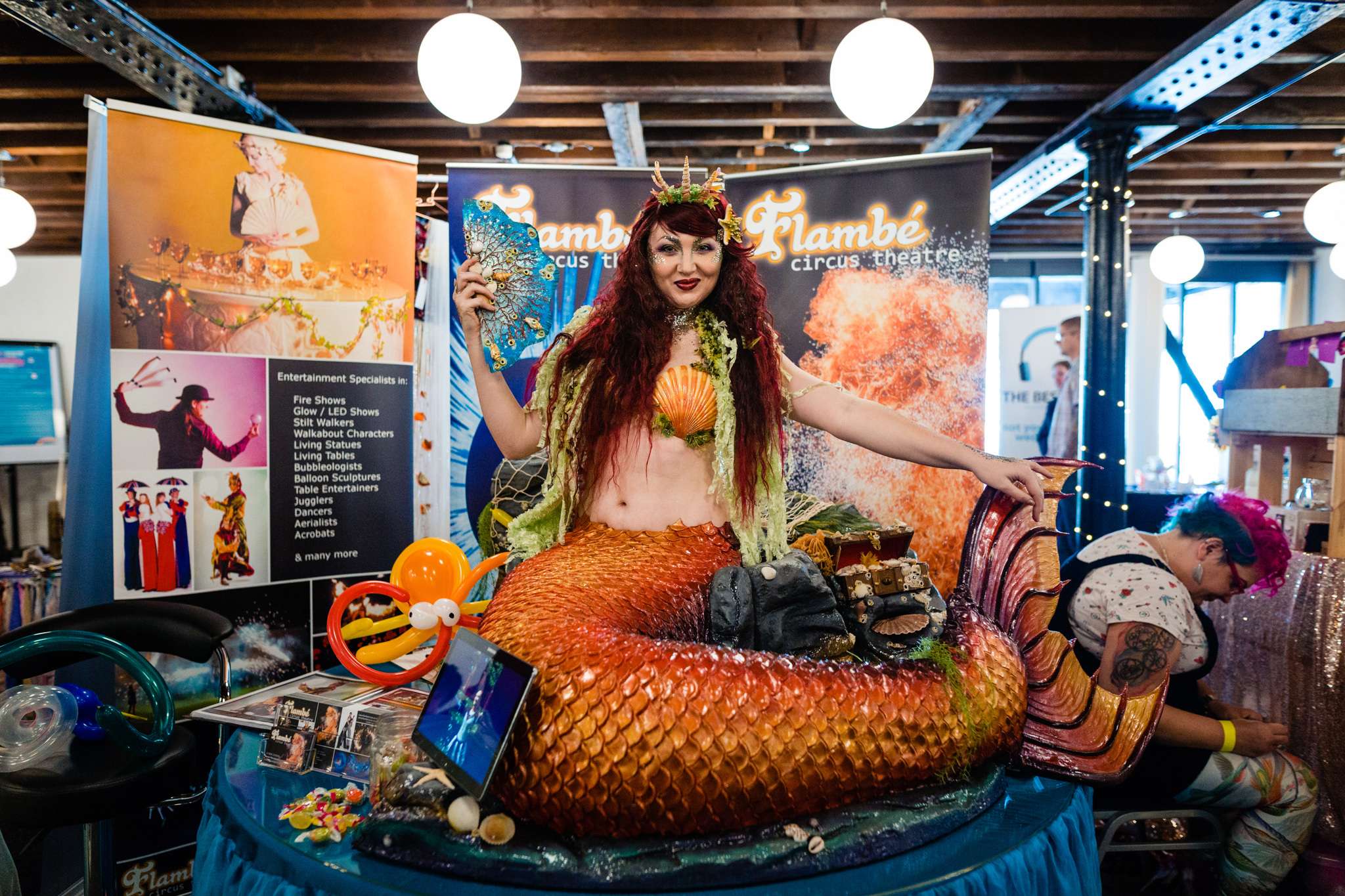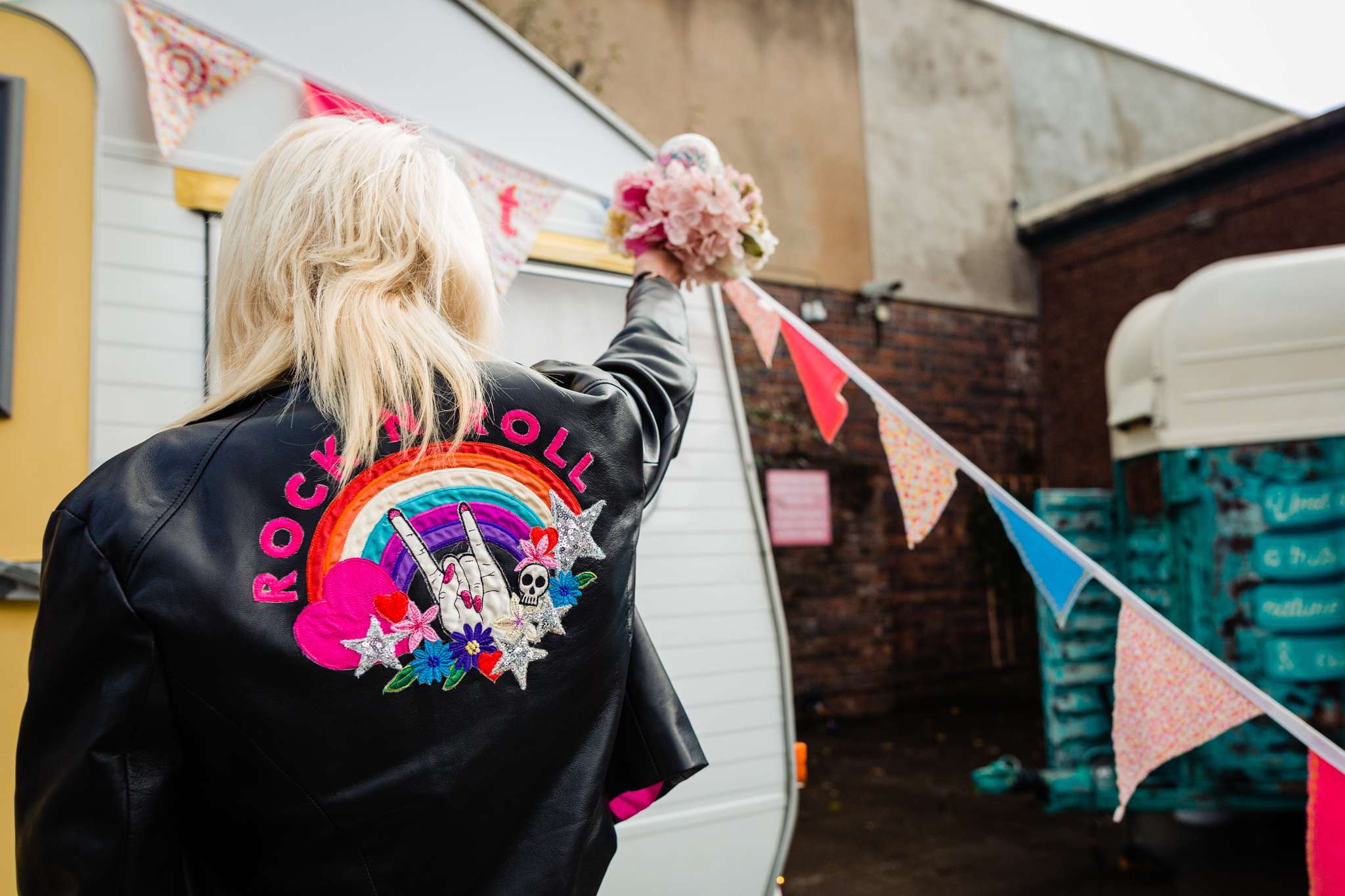 Wear comfortable shoes
There will be a lot of walking and standing around so be sure to wear something comfortable – especially on your feet! For less able-bodied babes, The Eclectic Wedding Extravaganza's venues (Fazeley Studios and The Bond which are right over the road from each other) are completely accessible so there's no worries there either.
Bring some essentials
Snacks, a notepad and pen to jot down ideas/ contact information, cash and/or your debit card and, of course, your BFF or partner to enjoy the show with! There are food trucks at The Eclectic Wedding Extravaganza where you can grab a quick bite, but I always like to come prepared with my own soft drinks and snacks just in case! If you are working to a specific colour scheme it might be a good idea to being swatches too so you can see if the items you like will work with your overall vision.
Go with an open mind
The very best thing about attending an in-person event rather than doing everything entirely online is that you may find ideas or suppliers that you never would have found through your searches on the interwebs. Although obviously you probably have a good idea of the specific things you're after, be sure to look and everyone's stands and talk to as many of the exhibitors as you possibly can. You may be pleasantly surprised at what's on offer and find things you never would have thought of yourself.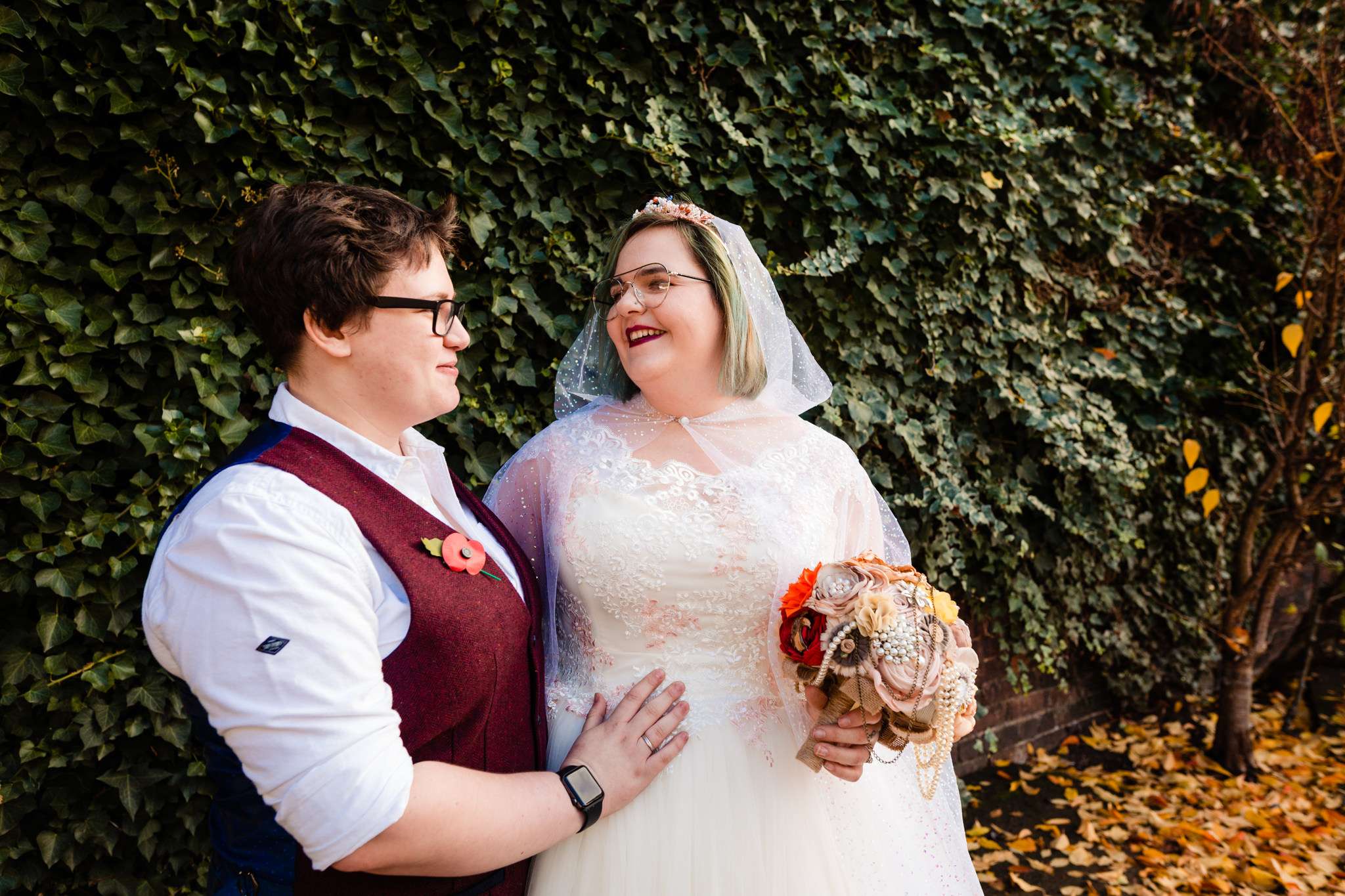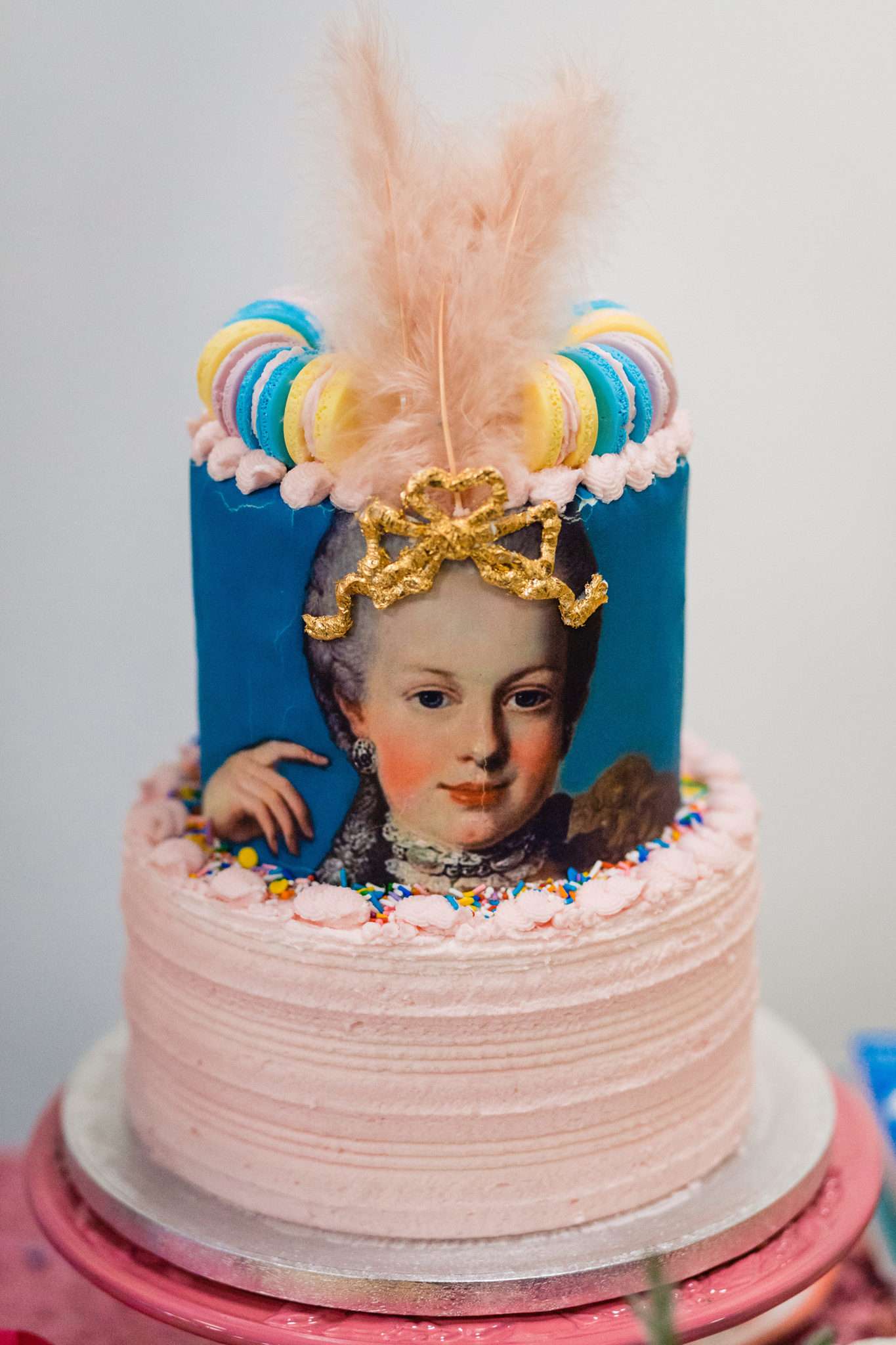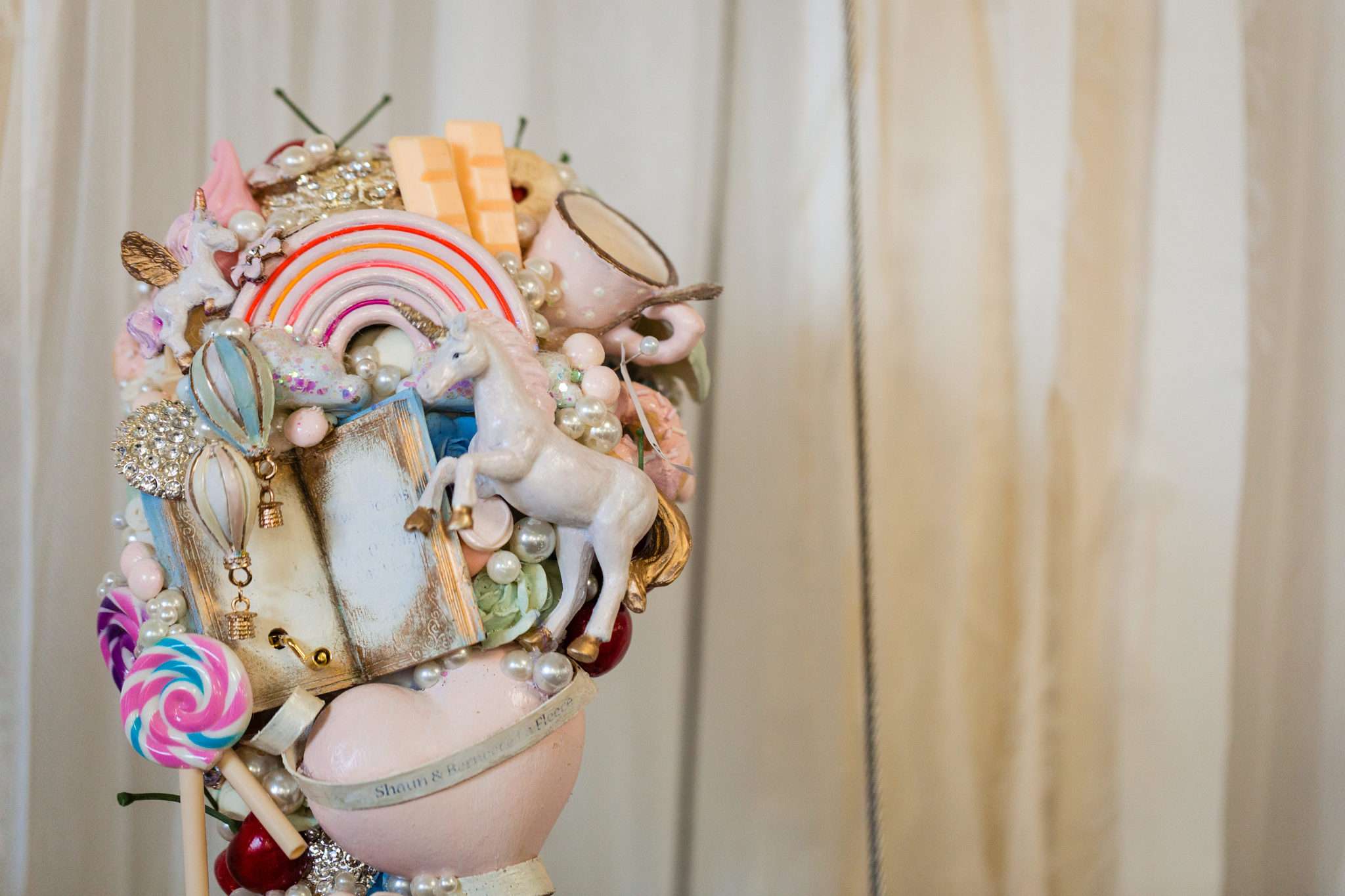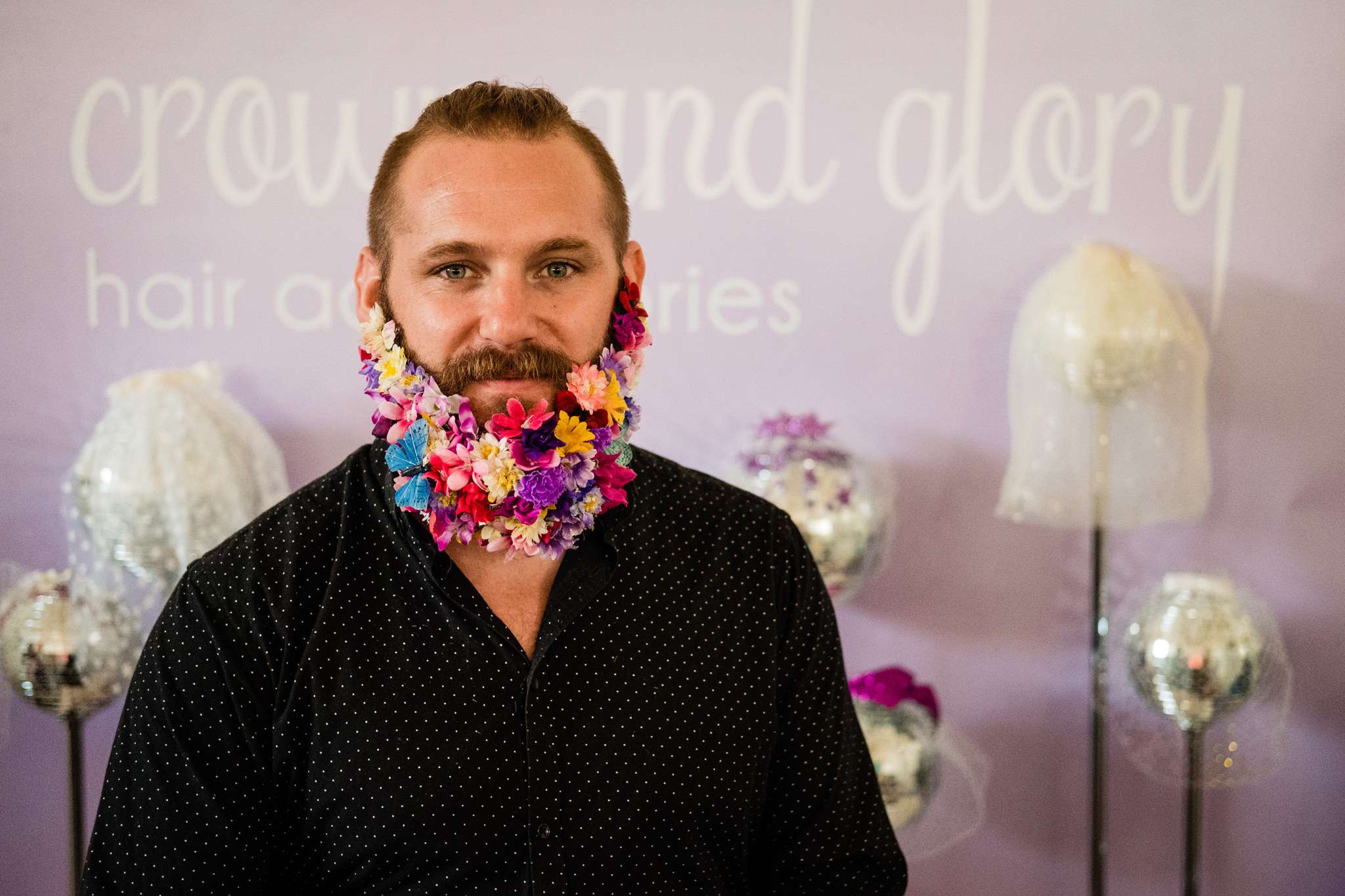 Prioritise
It may be that you don't get the time to see and speak to all the exhibitors (The Eclectic Wedding Extravaganza has 80 of them!) so it's a good idea to do some research before you go (The Eclectic Wedding Extravaganza has all the exhibitors listed on their website and a private Facebook group you can join to keep up to date with everything that's going on beforehand). On the day, try and go see the suppliers you're most drawn to first.
Also check out if there are any demos, workshops or catwalk shows that may be taking place.
You may not have time to attend them all, so work out beforehand which ones are most relevant to you and arrive a few minutes before start to guarantee that you and your best babes get a seat.
Enter competitions
The Eclectic Wedding Extravaganza is famous for its fantastic Sheep Hunt competition, where most exhibitors bring along a fabulously decorated sheep! To take part all you have to do is find out each sheep's name (by asking the exhibitors themselves, or checking out the stand for clues) and hand the form in at reception before you leave. Is prize winner is picked at random and some people have won multiple incredible prizes. In past years people have won free weeding photography, massive discounts on a bespoke dresses, vouchers galore and even free wedding cakes! It's absolutely worth taking part and entering everything.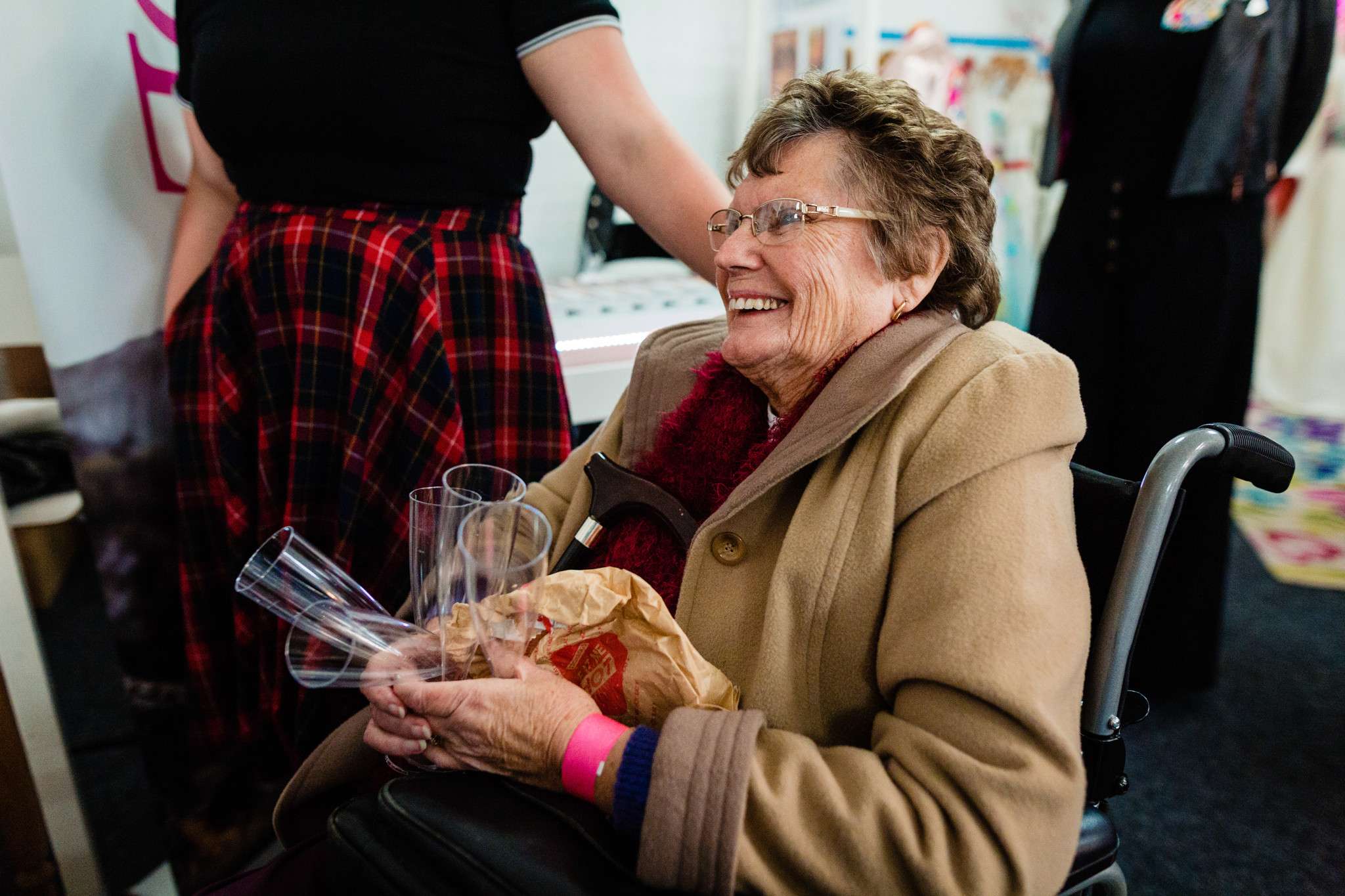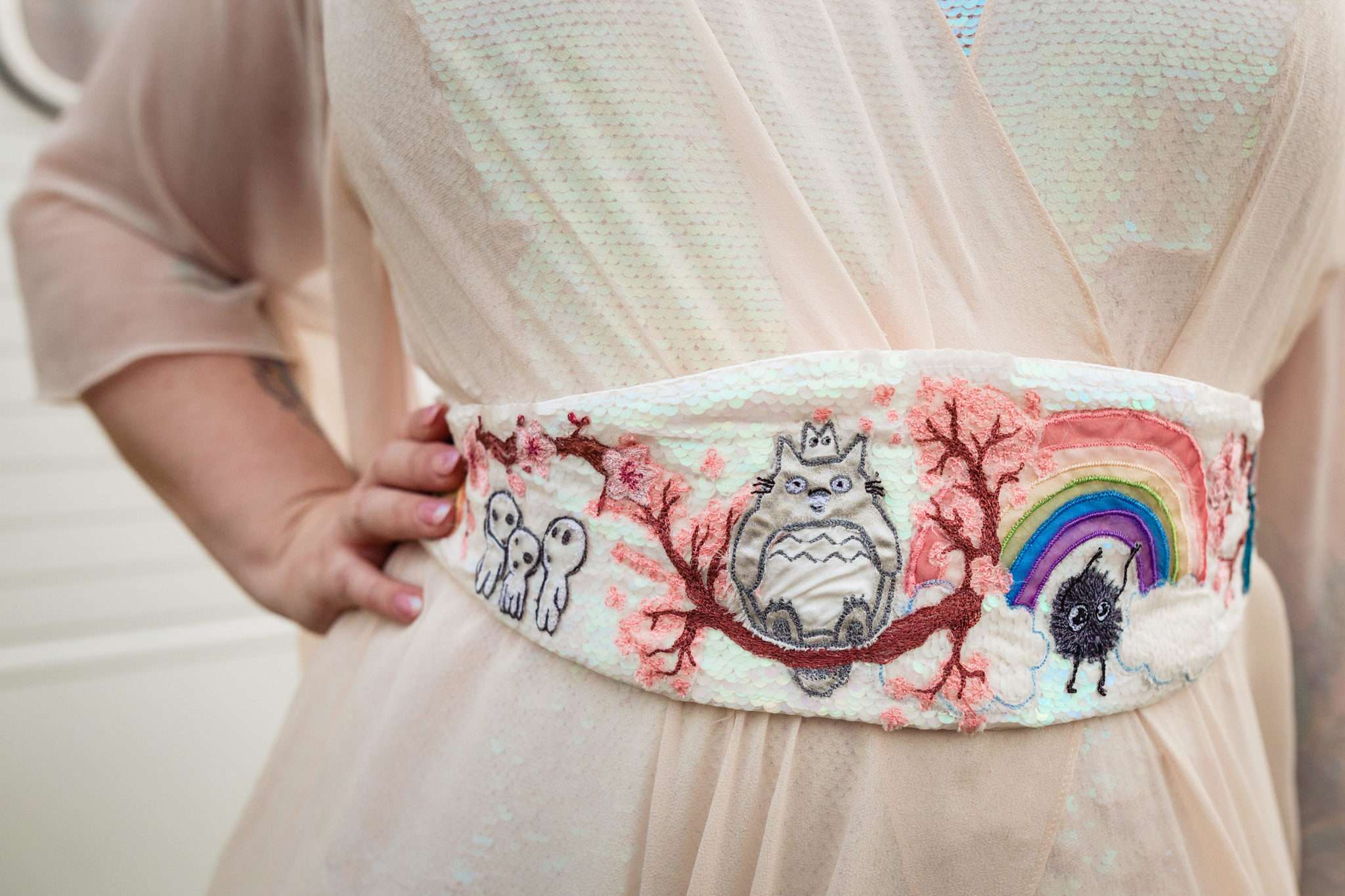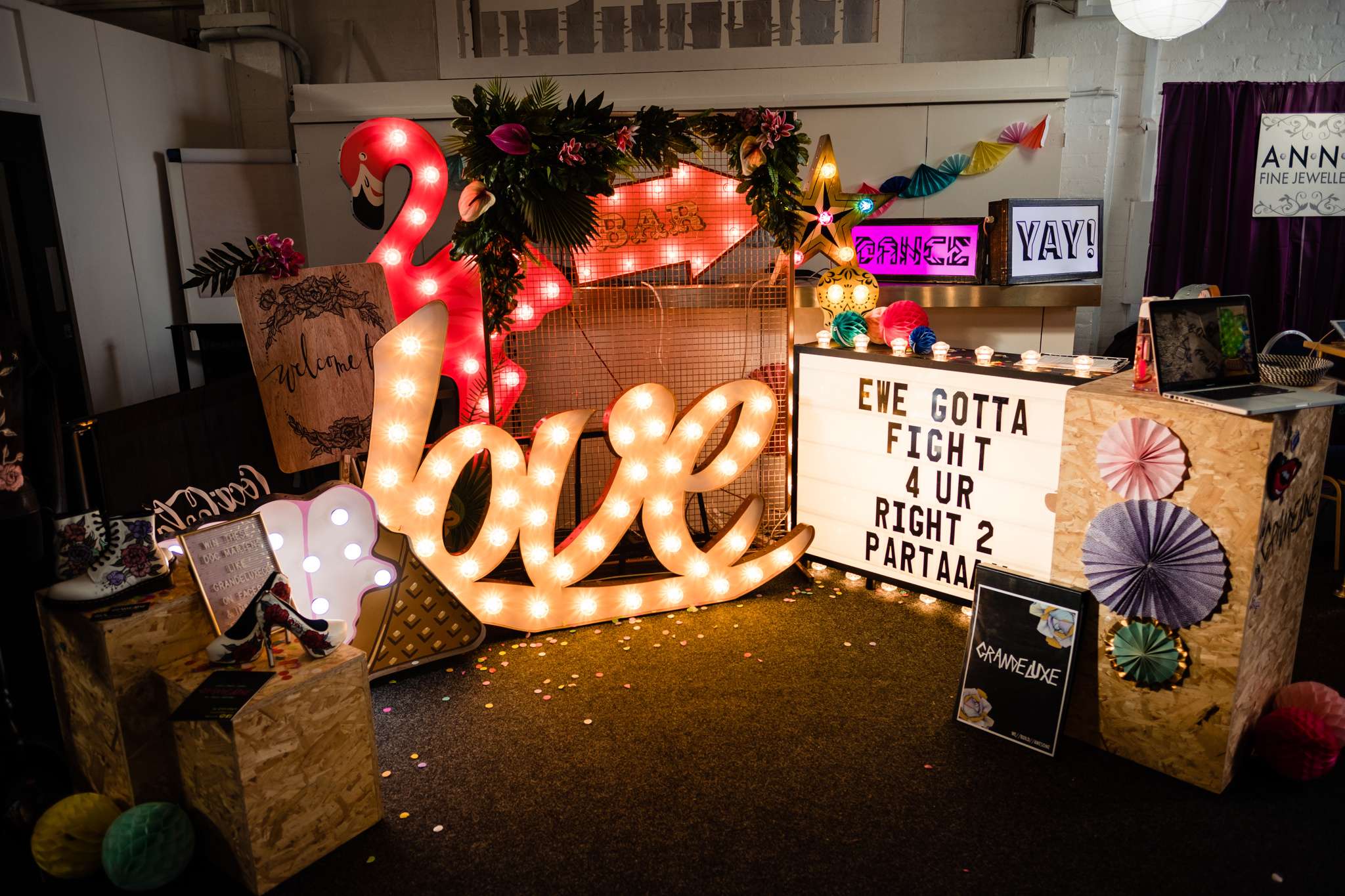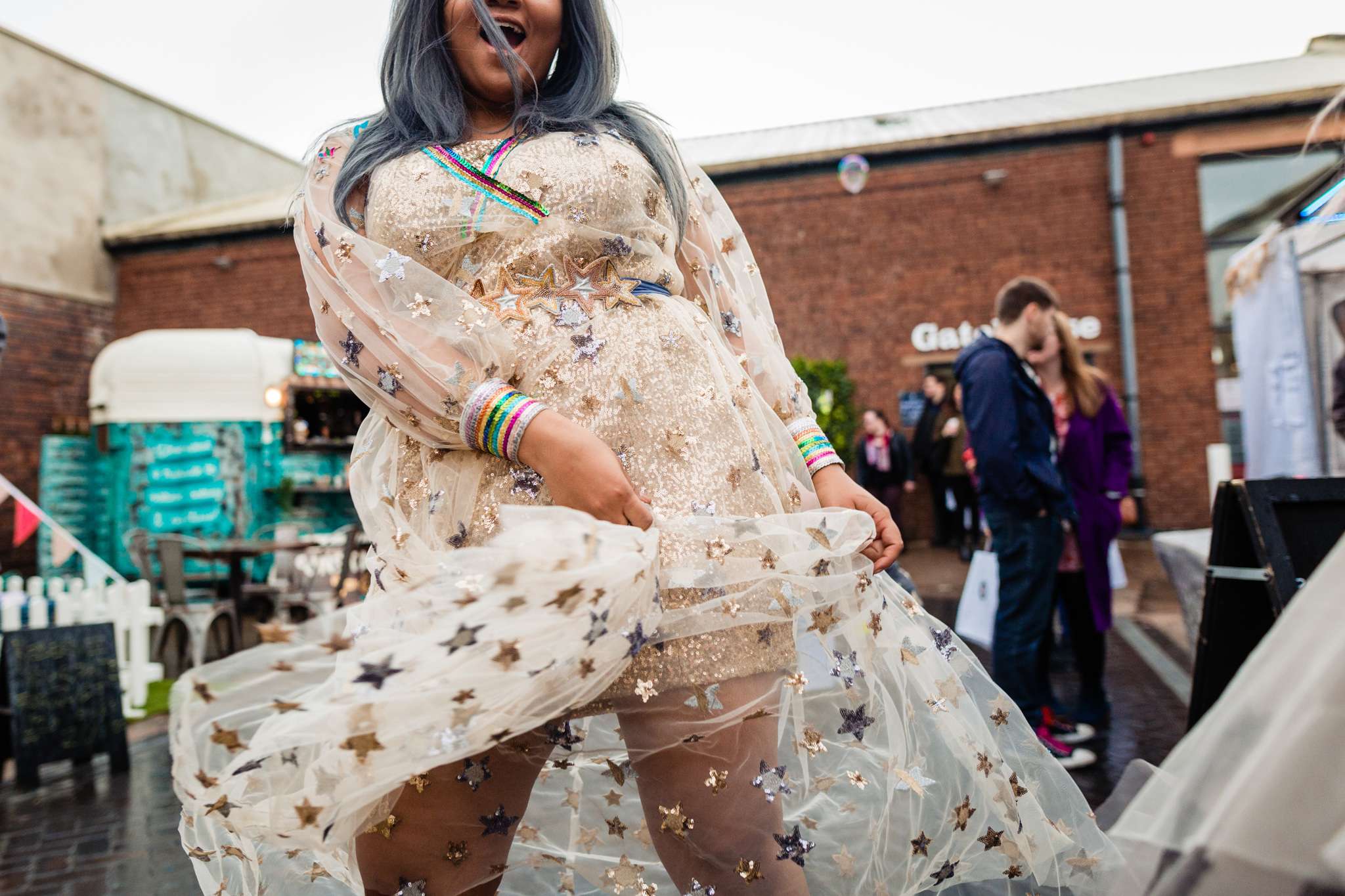 Buy your ticket in advance
Tickets for The Eclectic Wedding Extravaganza cost £12 on the door but are £10 if you buy them online in advance, PLUS Rock n Roll Bride readers can get an additional 25% off if they use the code ROCKEWE at the checkout (kids get in free). Here's a nifty little direct link that applies the discount for you so you don't even need to remember the code!
THE very best thing about The Eclectic Wedding Extravaganza is how inclusive, friendly and fun it is. All of the exhibitors are wonderfully passionate humans who don't believe in the hard sell or trying to shame you into making purchases! We've all heard horror stories about shows with diet products in goodie bags, teeth whitening and plastic surgery stands (nothing wrong with either of those things but do they really need to be promoted at a wedding show!?) and pushy sale people trying to force you into making a decision then and there! THERE IS NONE OF THIS AT The Eclectic Wedding Extravaganza which is why it is our home.
I can not wait to see you there.