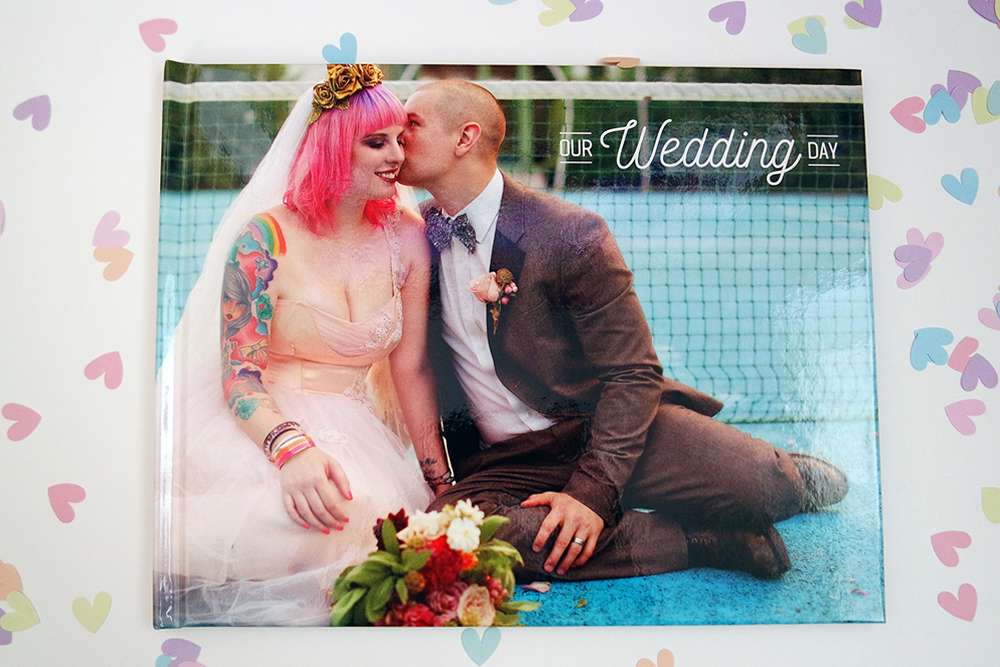 I'm not very good at DIY… actually, scrap that, I'm bloody terrible at it. I just don't have the patience, plus I have the finesse of an elephant when wielding a glue gun. So when Mixbook approached me, promising that their photo album making process was quick and easy, I was pretty skeptical.
We got an album as part of our wedding photography package, but I always promised myself I'd take the rest of our prints and create something fabulous. Did I? Did I heck. Eight years later and they're still shoved in a dusty box on a shelf in my office.
But Mixbook challenged me to give their system a go, promising that it wouldn't be at all tedious, and you know what, they were actually right!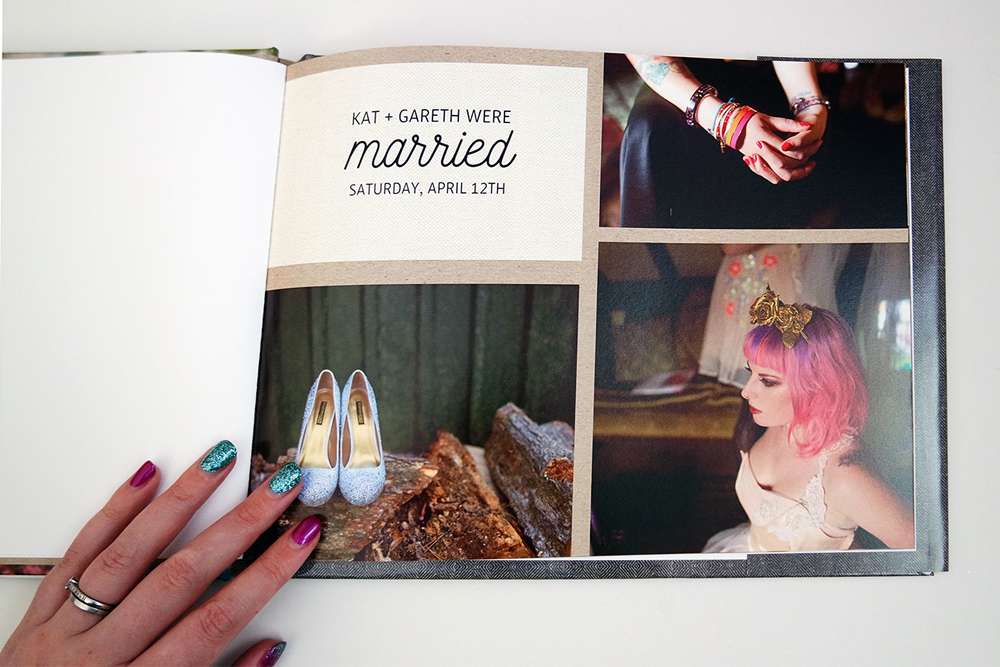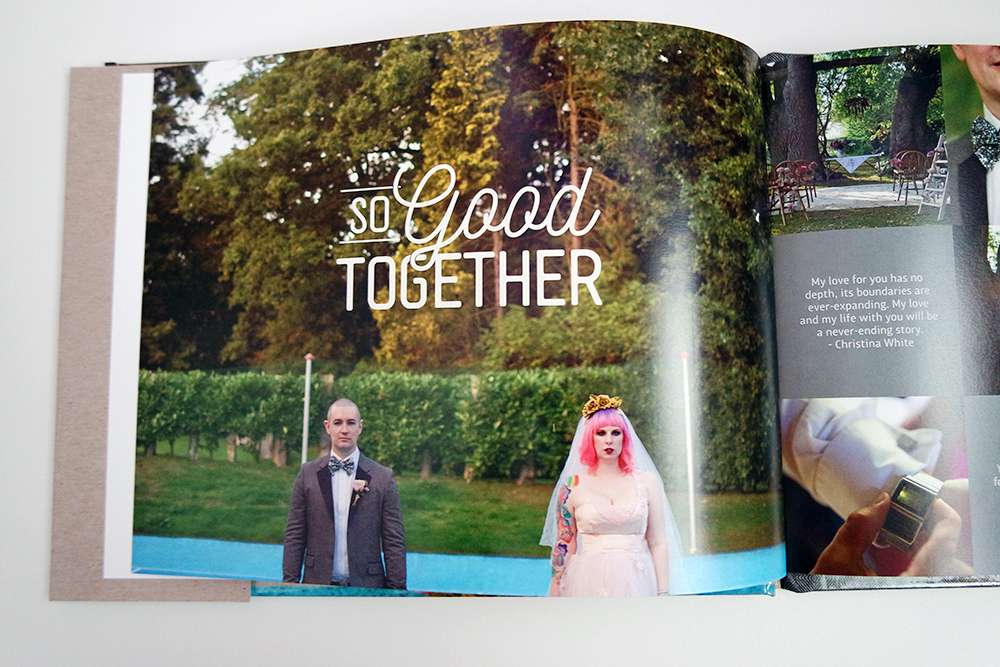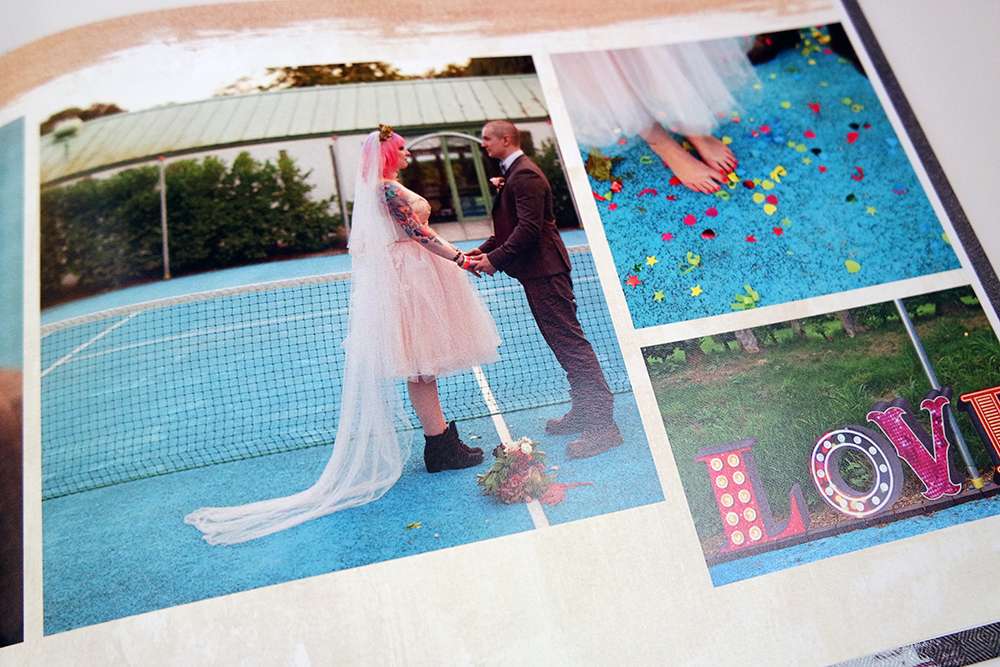 Full disclaimer, the photos I used for this aren't from our actual wedding. We had a photographer who shot film and only provided prints, so I don't have any digital images, bar a few that I've scanned (sob!). Instead I've used photos from this shoot we did with Lisa Devlin a few years ago.
So the truly great thing for the artistically challenged amongst you, is that Mixbook have ready to go album templates. They're not cheesy either, they're actually really rad. I designed our album using the 'Industrial Chic' layout, which I love. All the text and quotes can be edited quickly using their software too.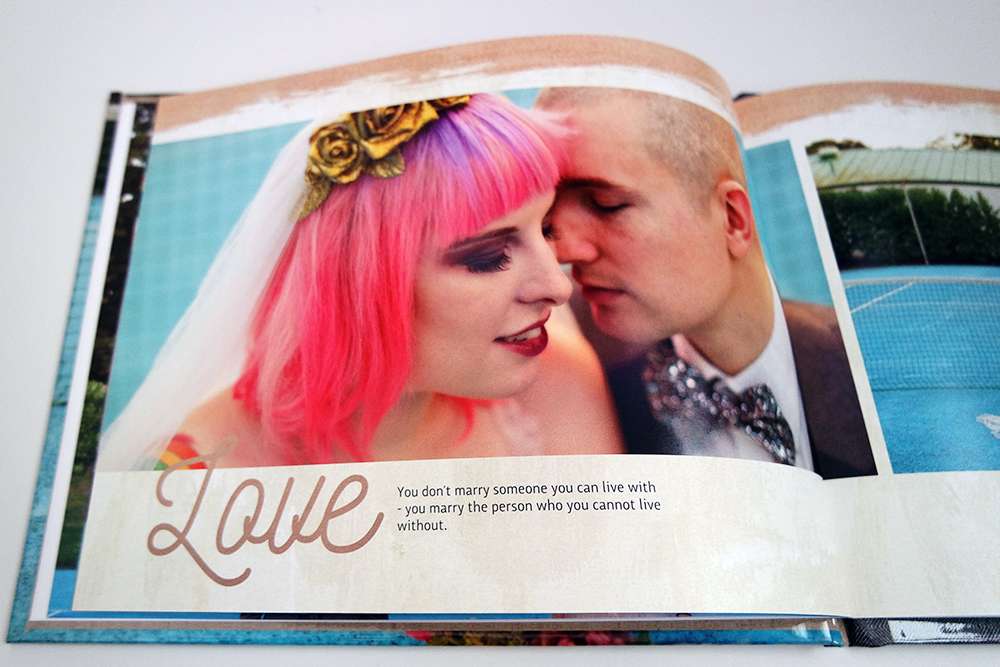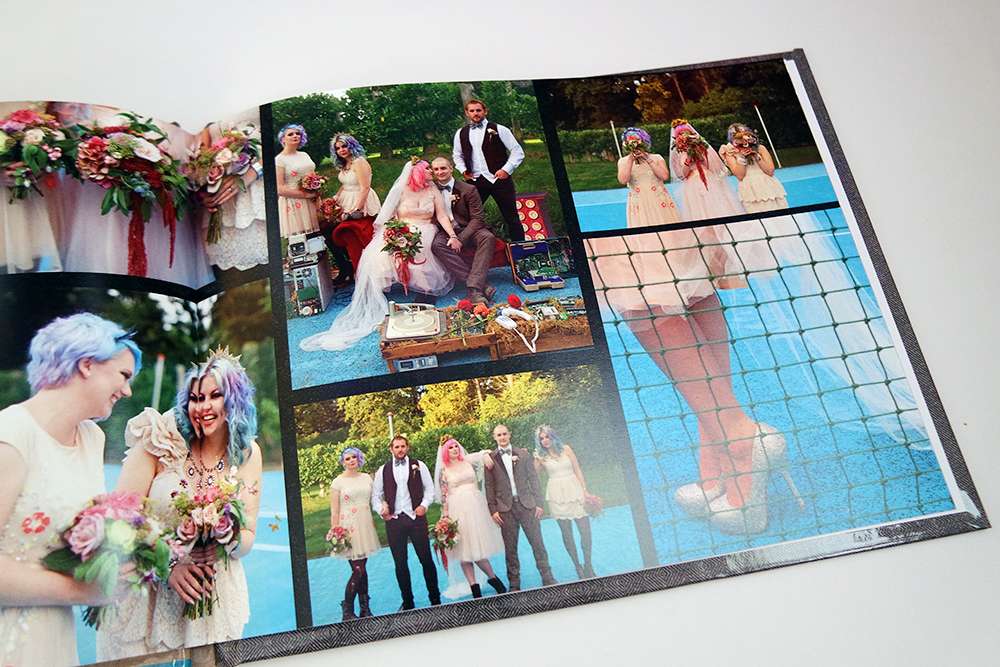 Their page templates make things super, duper easy. You literally just drag and drop your images in. If you're the creative type, you can design your own from scratch as well. The albums come in different sizes and dimensions and they start from an unbelievable £15.99! They come as standard with 20 pages and you can add more for just 99p each.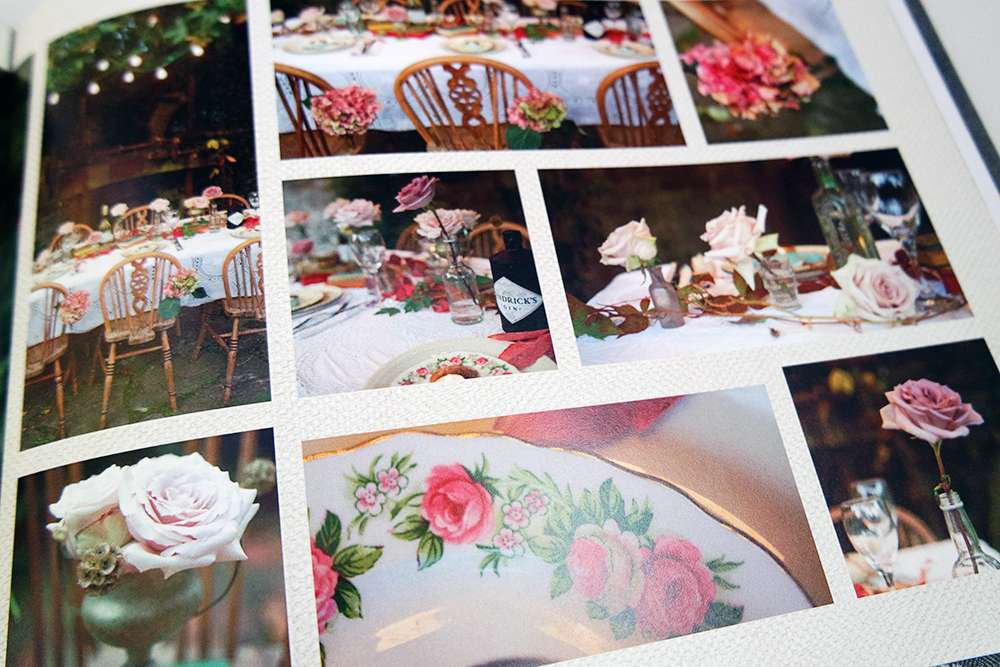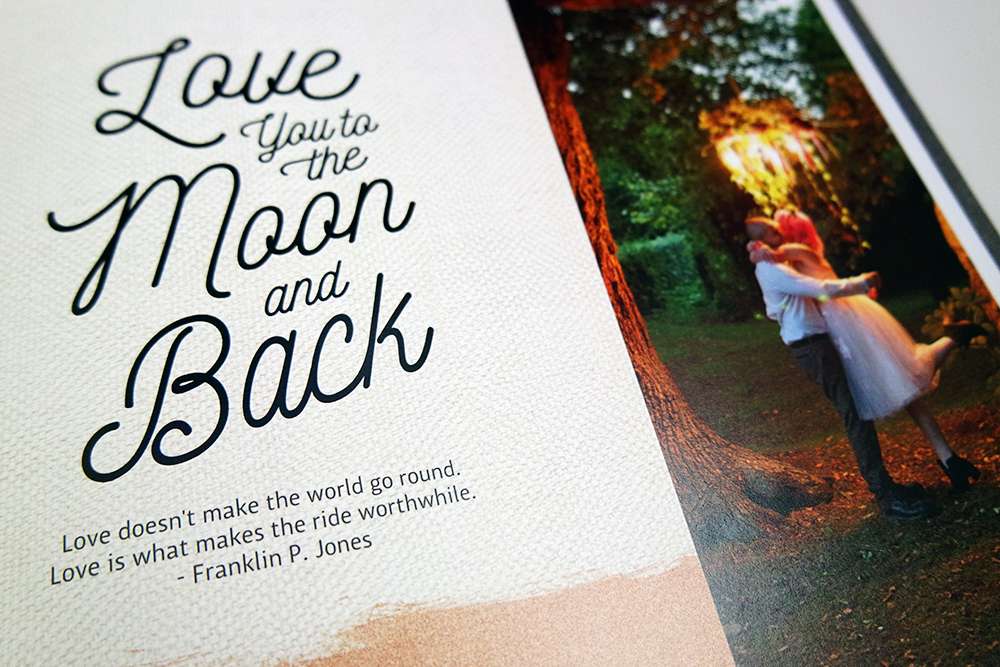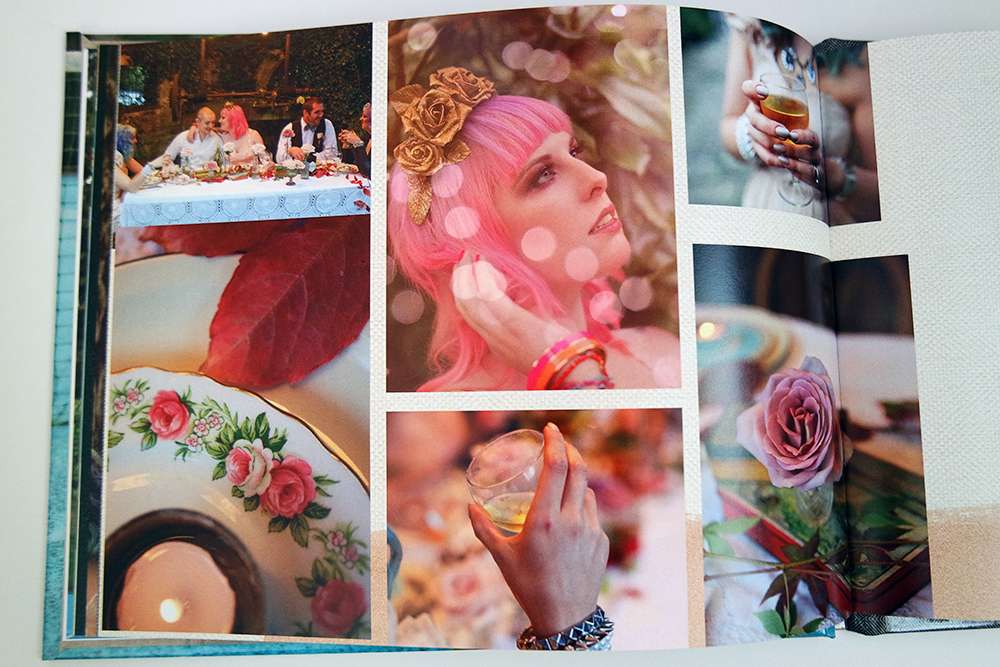 Mixbook don't just do albums and photo books though, you can also use them to design greeting cards and even your wedding invitations! The set up is the same, you use their pre-designed templates, change the information, upload your own images and go! Literally so, so easy and way less stressful that fussing about with Photoshop.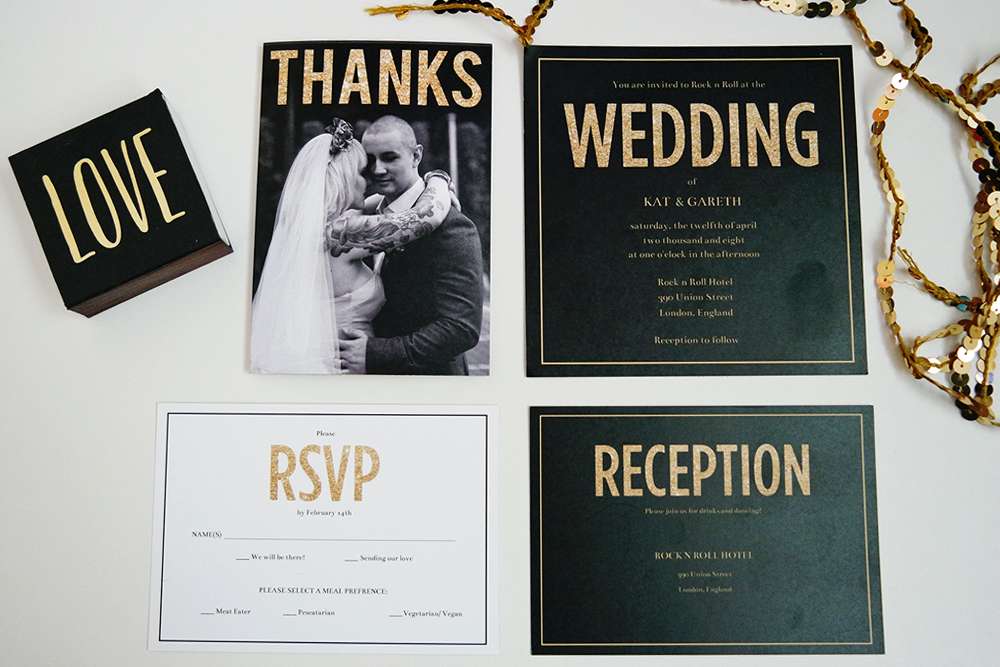 And it's not just for wedding stationery. They also have birthday, party, holiday and valentine's templates as well. Hum, it would seem that Gareth is getting four cards this year.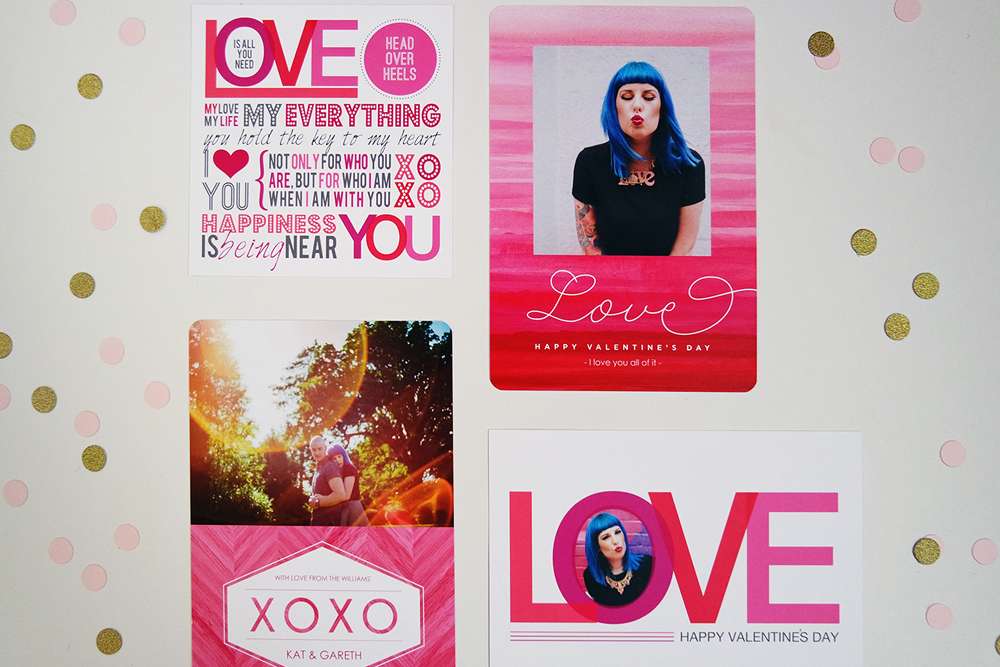 If you are planning to make your own wedding photo album, here's a few bonus tips:
Pick your favourite photos first
If you're faced with your whole wedding gallery when you go into do the design, it can be incredibly overwhelming. Start a new folder on your computer and drag your favourite shots in before you begin.
Tell the story of the day
Design your album chronologically, using it to tell the story of the day. Have or a few pages allocated for each part of the day before you begin. The most common sections would be getting ready, ceremony, cocktail hour, portraits, details, reception and dancing/ evening.
Don't be afraid to go full page
It can be temping to want to cram as many photos as you can onto each page, but there is nothing more effective and dramatic than allocating a full (or even double) page to just one amazing image.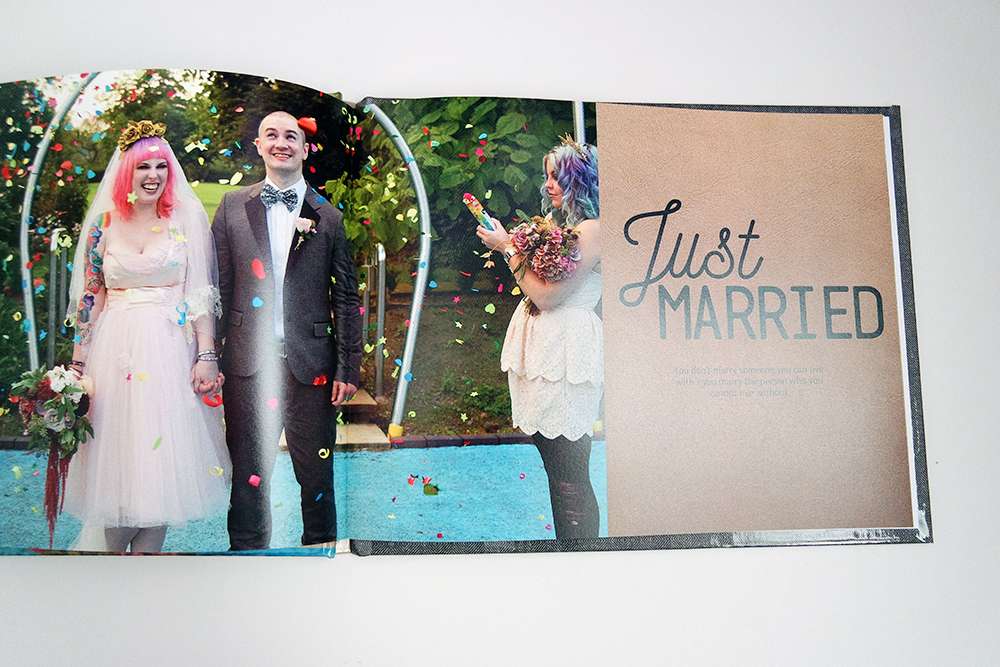 Mix up your layouts
Don't use the same layout for every single page, it will get a bit repetitive and boring. Mix things up between full page images, two or three images per page and others with lots of smaller photos.
Don't forget the details
In addition to sharing the 'crowd pleaser' shots such as your favourite portraits and moments throughout the day, vary the look of the album by including the close up shots of the details. Your shoes, the bouquets, your centrepieces… all help to tell the story of your day so they should be included too! For bonus points, group similar (in terms of colour and feeling) images together.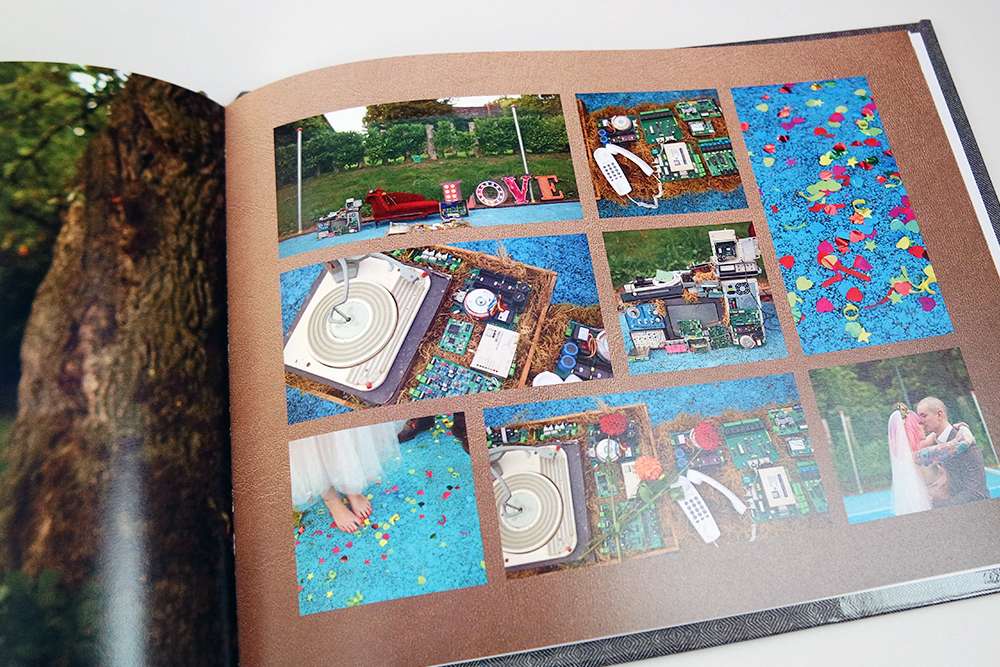 Reader Discount!
You've worked hard on your album, so don't let it gather dust on a rarely looked at bookshelf. Despite their best intentions, so many couples never even bother to get an album made, but now you have no excuse!
Mixbook's photo books start from just £15.99 but they are also offering all readers of Rock n Roll Bride an additional 40% off premium cards and 10×10 photo books and 30% site wide until 15th March 2016!! To claim the discount simply enter the code ROCKMIX at the checkout.