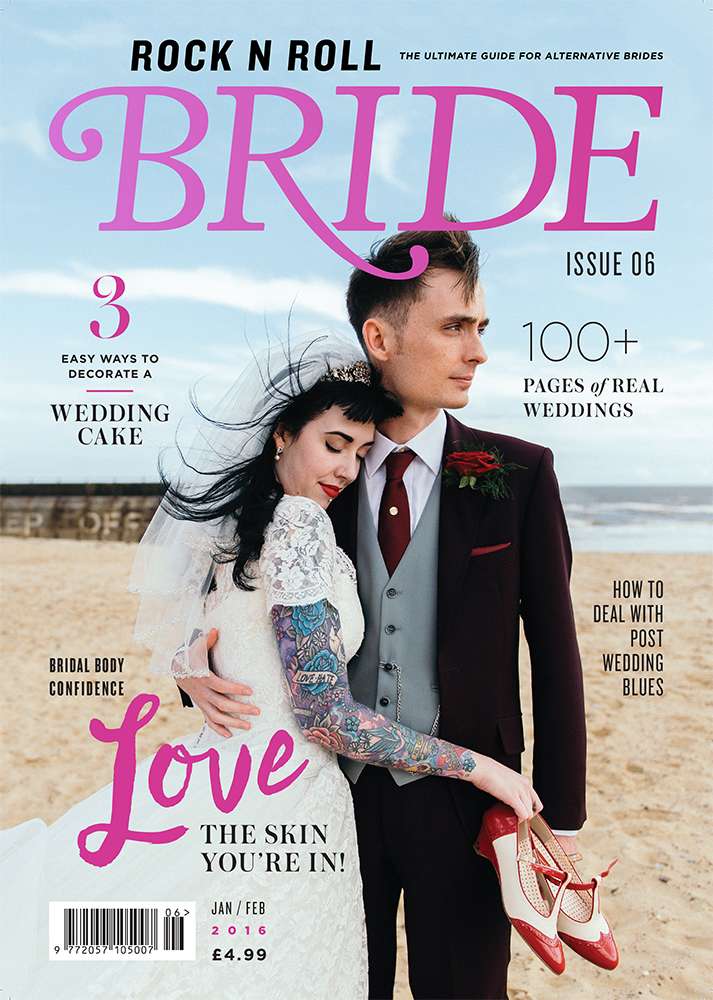 Put down that mince pie for one second because issue 6 (officially on sale January 7th) is available for pre-order TODAY! Alternatively, you can subscribe and get every new issue effortlessly delivered to your door. All payments are processed securely through PayPal on a rolling basis which means there's no big upfront fee, just £4.99 (plus shipping if you are outside the UK) every other month*.
Isn't the new cover beaaaaautiful!? I love that we have a couple, not just a bride, on the front this time. The photo was shot by the incredible Ed Godden and Sophie and Kyle's full wedding in all its retro glory is published inside. I have to say though, every single one of the 11 exclusive real weddings that are featured are bursting with the most awesome steal-able ideas. I've been saving the most amazing weddings and it's been torture having to keep them offline! I just know you are going to love them all.
Just because I love you so damn much, here's another teeny sneak of some of my favourite spreads…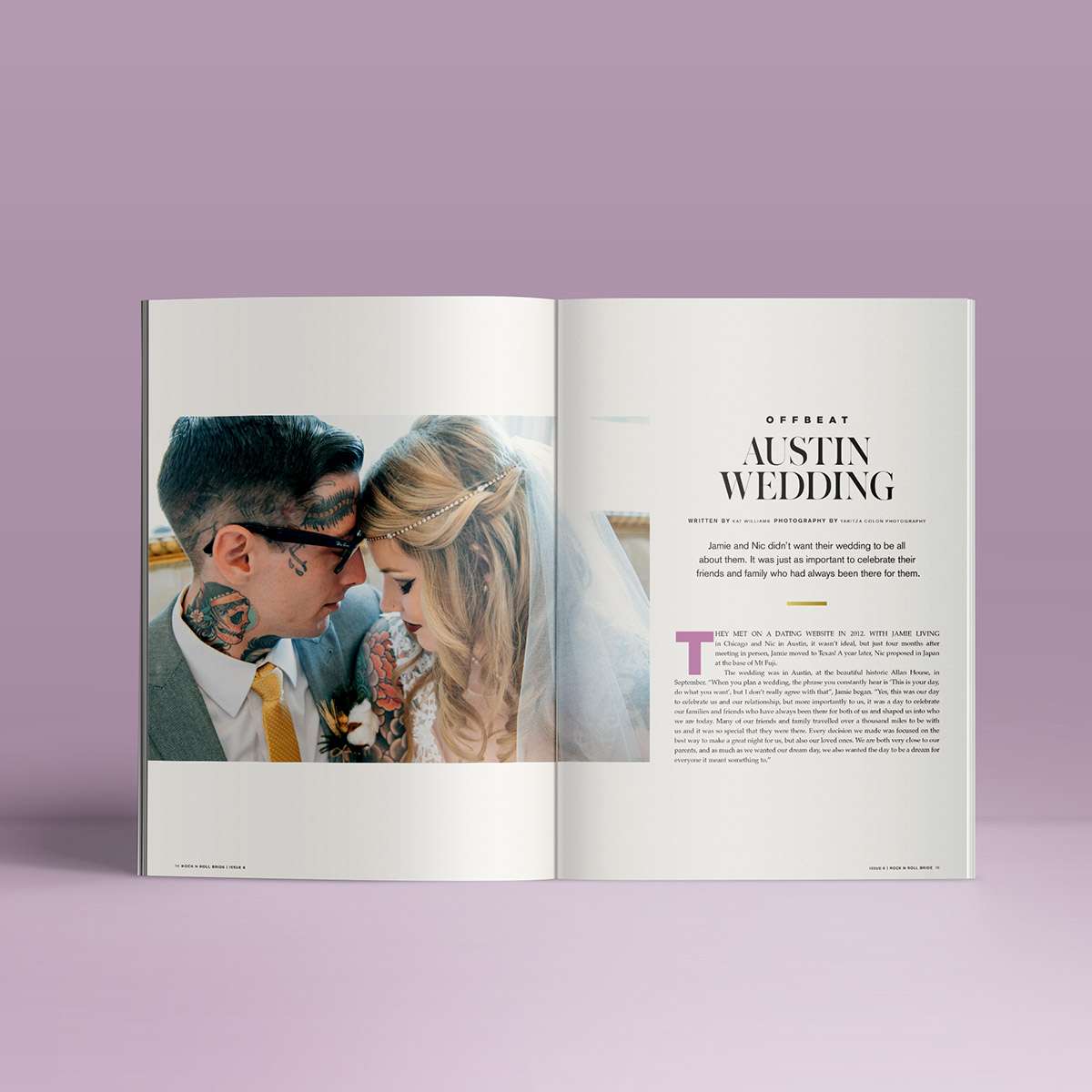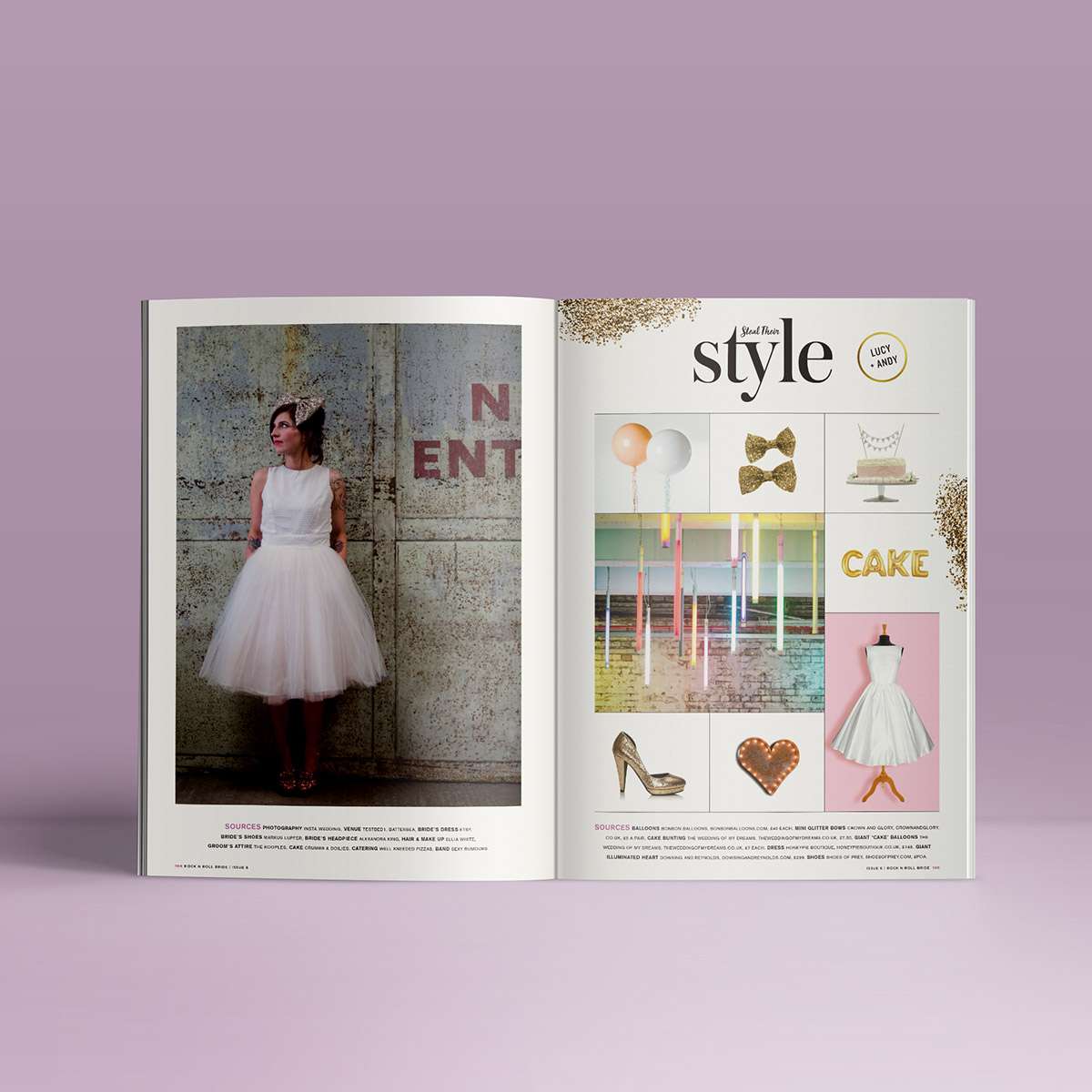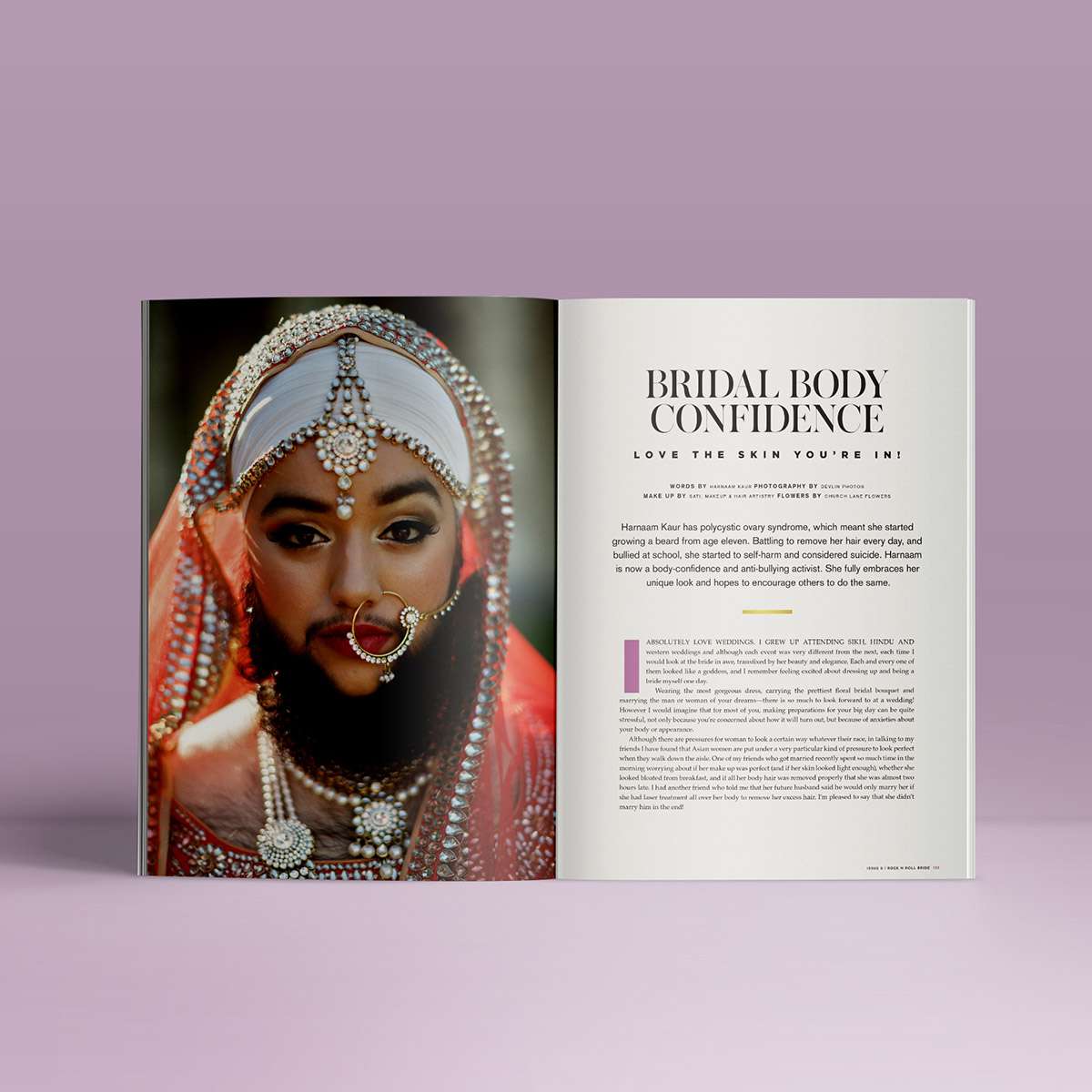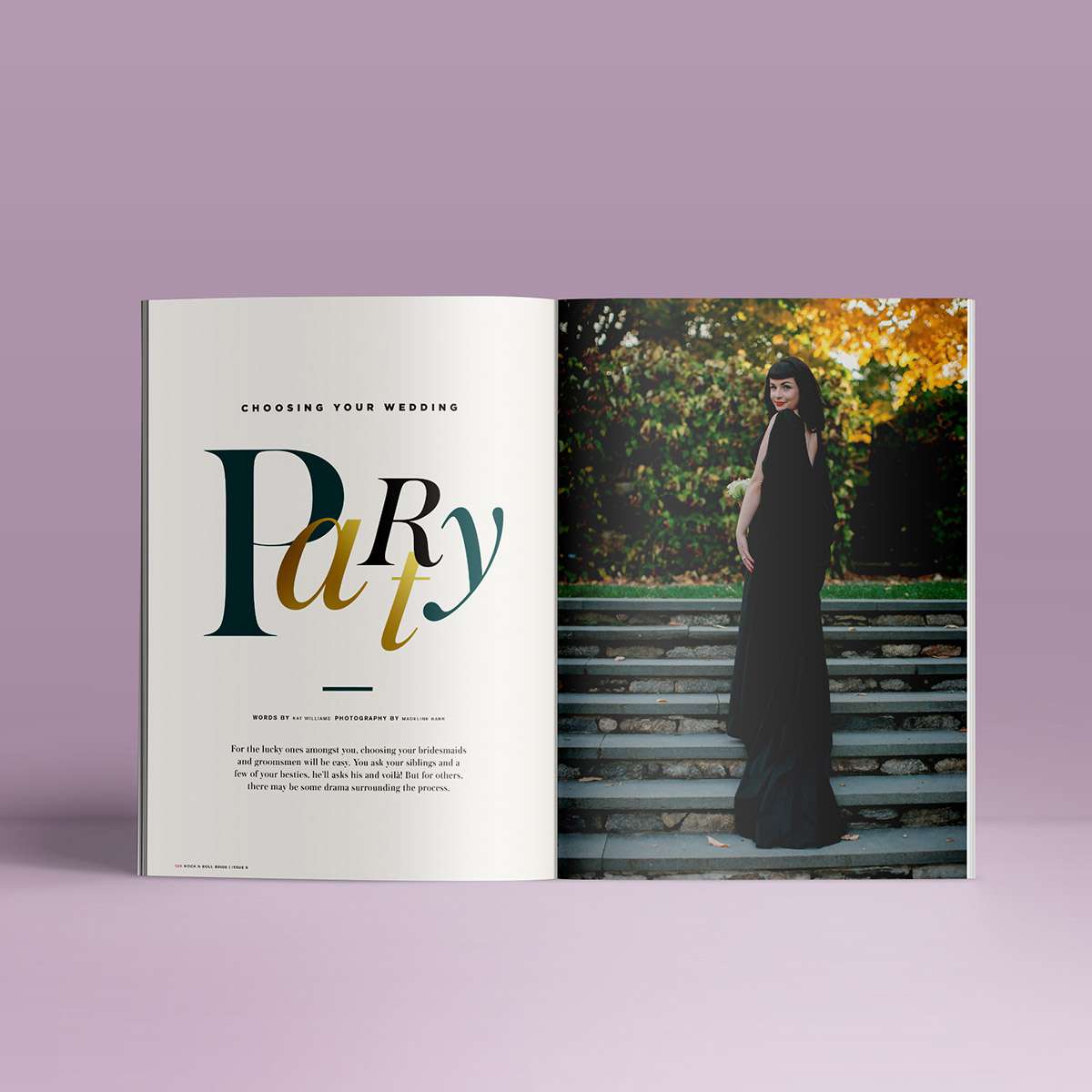 Thank you for all your love, passion and support for the magazine. We couldn't do it without you!
*We can accept new subscribers for as long as the current issue is available to buy online. Once the stock is sold out, subscriptions will be frozen until the next issue becomes available.
Rock n Roll Bride magazine is committed to accessible, affordable advertising options for kick-ass alternative wedding suppliers. Adverts in the next three issues (Mar/Apr, May/Jun, Jul/ Aug) are now available and prices start from a miniscule £50. For information and rates email magazine@rocknrollbride.com. Please include a little bit about you and your company plus your website URL in your message.