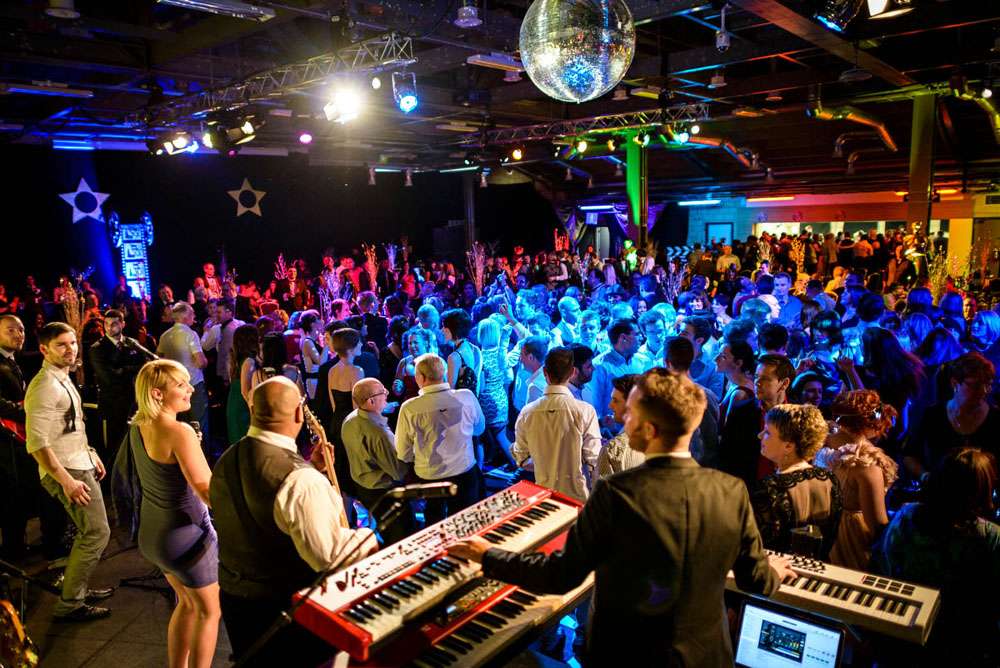 There's very little I would fundamentally change about our wedding. Sure, the styling would be very different if Gareth and I were to get married now, but in terms of how the day played out, it was petty much faultless. Except for one big thing – our entertainment.
Having never booked a live band before in my life, I had no idea what we were looking for. So when a friend of my mother's said she went to a wedding recently where the band were "great" and they came in under the budget we'd set aside for them, I was sold. "Easy", I thought, "that's another thing ticked off our ridiculously long to do list."
So our band didn't suck completely. They knew how to play their instruments and the singer was pretty decent, but we made a couple of major mistakes when booking them which meant they really weren't the right choice for our wedding.
1. We didn't do our research properly
As I said, when it came to booking our band, I really just saw it as another chore that needed to be done. We didn't do our research AT ALL. Not only did we not go and hear them play beforehand, but we didn't so much as listen to a CD of their music. Sure, they were just playing covers and by looking at their set list we could see they could perform the kind of music we were after, but it's a very different thing to be able to play Nirvana and to actually be able to pull it off.
Warble Entertainment are the easy option for brides and grooms who want to see lots of entertainment ideas but don't know where to begin. On their website they list thousands of musicians covering a wide range of styles including rock, pop, jazz, swing, soul and motown. The site also allows you to search very easily by wedding theme, location, price and genre. Most importantly, you can also see and hear examples of what they do to right there on the website.
2. We dictated what they played
Another major mistake we made was giving the band a strict set list. I had an idea in my head of what kind of music I wanted (and more importantly what I didn't want) and expected them to follow it to the letter. I completely ignored the fact that I was booking trained musicians, who've probably done a million performances and know way better than me how to put together a set. What a diva bride I must have seemed like!
Once you find a band or artist you love, TRUST THEM. You've probably booked them because you like their style, so let them do what they do best.
3. We didn't think about the timeline
For your guests, there can be a lot of waiting around at certain points of the day, like when you are getting your pictures taken, or just before the evening party commences. So instead of leaving people to their own devices, it's always nice to throw some unexpected entertainment into the mix!
Walkabout entertainment, such as a magician, is a great way to keep guests amused and Warble Entertainment have you covered for these too! They list hundred of unique, non-musical entertainers on their site. How about a caricaturist, lookalikes, stilt walkers, crystal ball jugglers, mime artists, lookalikes or even living trees!?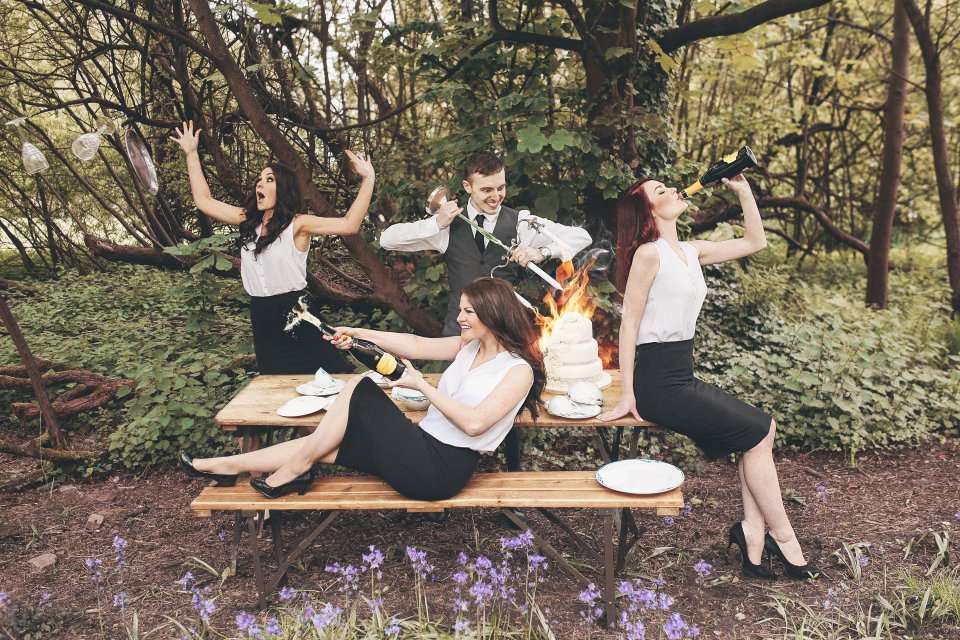 4. We didn't consider the layout of the venue
One of the biggest things that failed with our wedding entertainment was that our venue wasn't laid out very well to accommodate a live band. The space was lots of little rooms rather than one big one, meaning that the band was in one and the bar was in another – big mistake, huge! This meant that for most of the time, the band were actually playing to no-one because everyone was in the bar, chatting and having a grand old time. Totally awkward.
In hindsight, a live band probably wasn't the right choice for us. Our style of reception would probably have been better suited for walkaround entertainment and piped music, rather than one main performance.
5. We didn't think creatively
Yep, our biggest mistake was that we didn't think creatively with our entertainment. We thought our only option was a live band when that really couldn't have been further from the truth! While we both love music, going to see live bands has never really been our thing (not to mention the fact that we have completely different tastes) so picking one that we both liked was really difficult. If only Warble Entertainment were around back then to advise on all the options and make the hunt so much easier!
Think outside the box when it comes to your wedding entertainment. How about having a funky choir or acoustic guitarist performing your favourite songs rather than a organist in the ceremony? Instead of a band what about a dance performance? Instead of fireworks how about a fire breather!?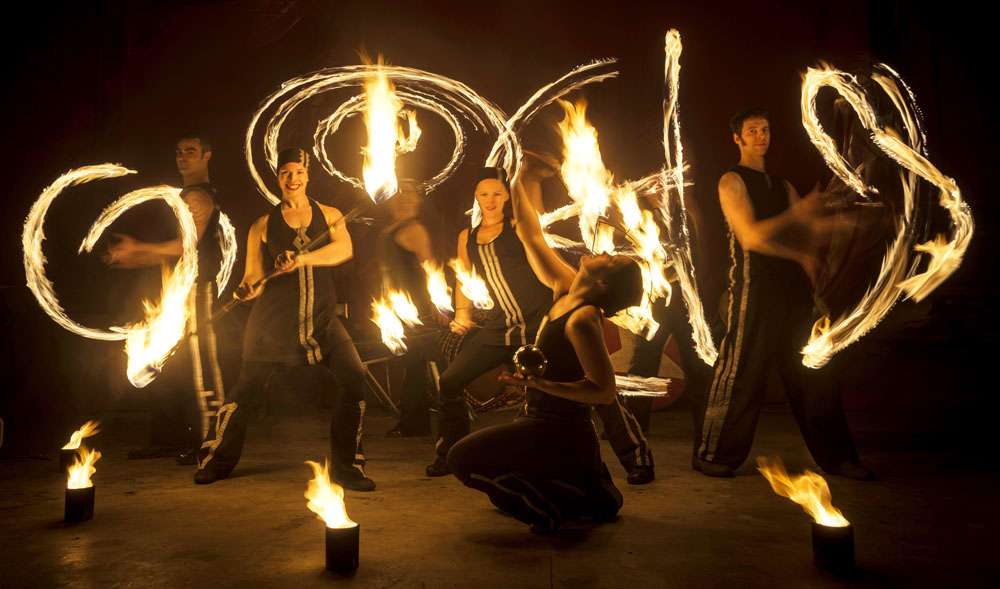 The possibilities really are endless, and again, Warble Entertainment is the place to go to find all these unique and creative ideas. The main thing is to consider what is important to you, what suits your style, and the type of wedding you want to create.
Warble and their dedicated team are extremely passionate about weddings and what's more, they understand the importance of great customer service and attention to detail. So what are you waiting for? Don't make our mistakes, let Warble Entertainment help you navigate the tricky process of booking your wedding entertainment!