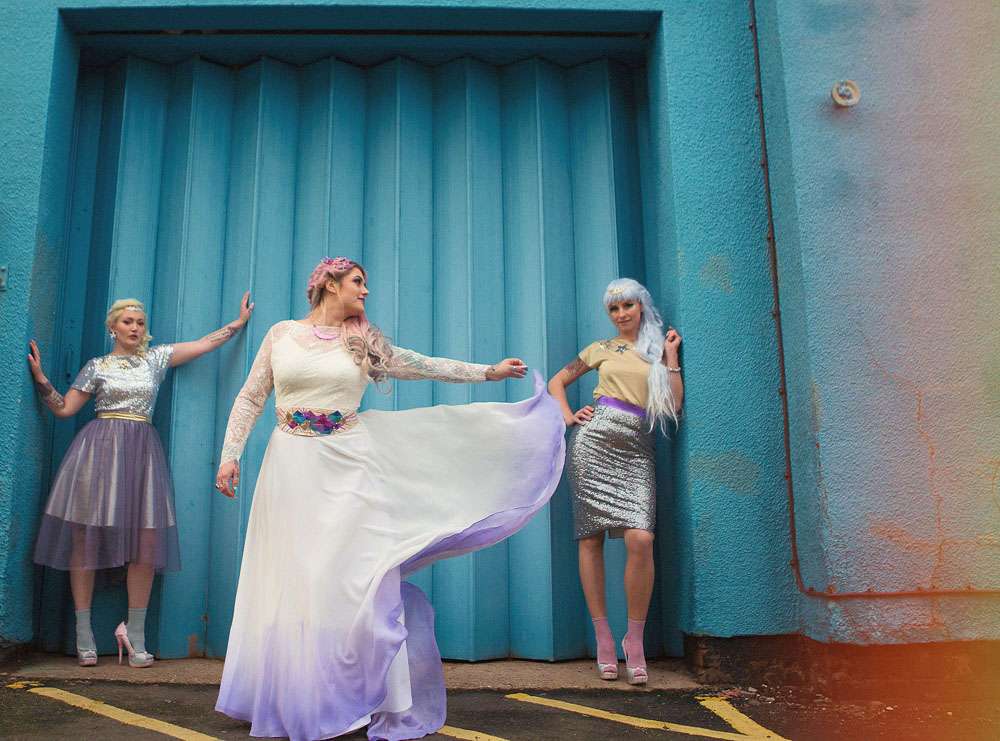 When it comes to looking for bridesmaid dresses, it can be tricky to find anything really, truly unique. Sure, if you want to do the mismatched thing, or the multiway dress thing, or the 1950s reproduction thing it's getting much easier, but if you want your maids rocking something really wacky and different it can be pretty difficult. While the high street is also a great place to look, it can also be hard to make sure all your girls match and look like bridesmaids, rather than just wedding guests.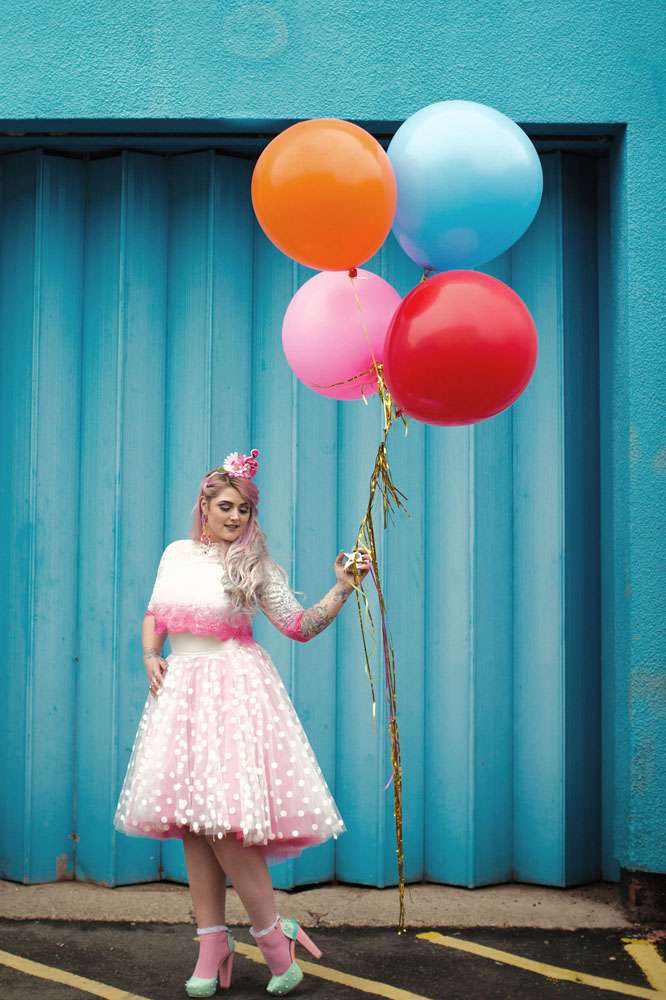 Enter Curious Coco: A new range for alternative bridesmaids from the genius team behind The Couture Company! When I saw this shoot to launch the collection with all that colour and sparkle and rainbow action, I knew I had to share them with you.
"This shoot was created with one mission in mind: Go as bright as you like!" explained Jo, the brains behind The Couture Company and Curious Coco. "In a world of wedding beige we want to splash colour wherever we go. Our aim is to be super bright and offer a real alternative to traditional bridesmaids options."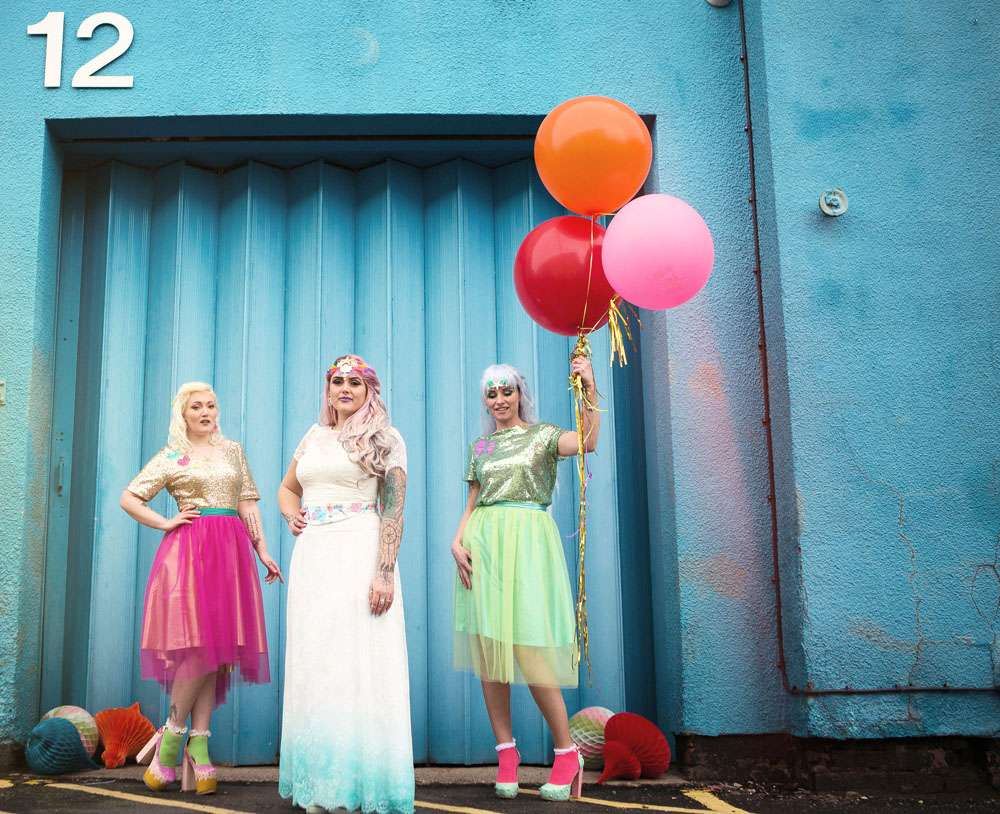 "Working on the collection was sooo much fun. We just love the bright the colours in the tulle teamed with the super sparkly sequins and shimmery lining fabrics on the skirts. We offer a diverse collection of often mix and match items, so your girls can put their own stamp and style on the frocks. Everything is customisable too, even down to our cute appliqued motifs."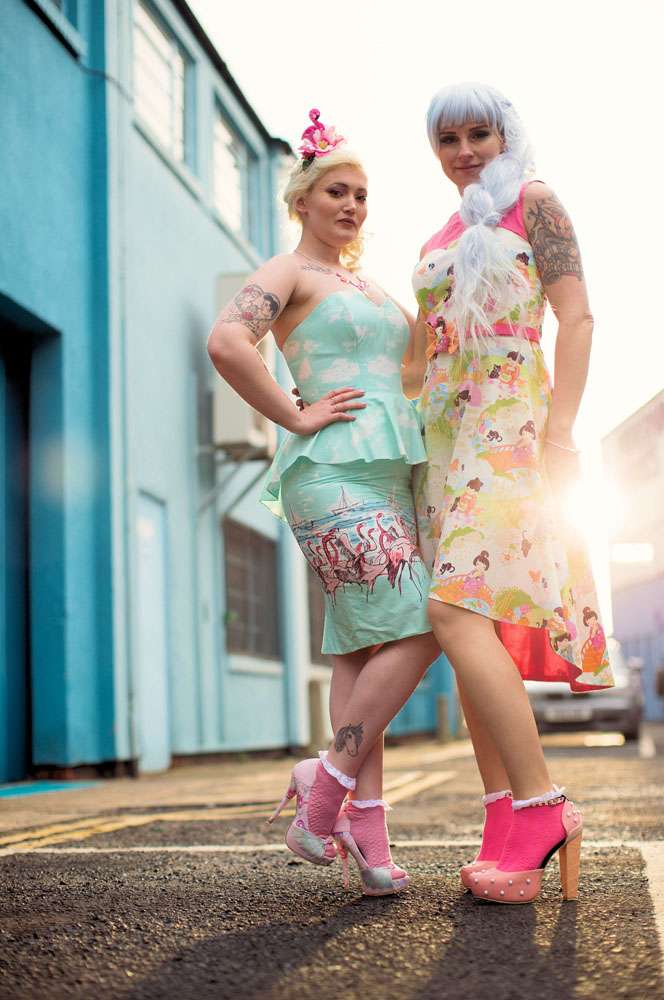 Curious Coco bridesmaid dresses range from £195 – £395 and are available exclusively at The Couture Company in Birmingham (and will be available to buy online soon!)
The range is launching THIS WEEKEND at the Eclectic Wedding Extravaganza so if you'd like to see them in person you should pop down. Tickets cost from just £7. I'll see you there!