There's been a lot of chatter in the private Rock n Roll Bride Facebook group about wedding day make up, specifically from DIY brides asking about what products to use. So I thought a little update on some of my hero cosmetics items would be a fun way to while away a Wednesday afternoon. If you want to do your own make up for your wedding but still have it last all day (and night!) long, here's my advice and current favourites.
Skincare
The first thing you need is a good skincare routine. Even the most expensive make up products will look terrible if your skin is dehydrated and neglected. I've tried a lot of lotions and potions (of various expense) over the years and I can safely say that the most spendy ones are not always the best!
I also don't like to go overboard with a very lengthy and laborious routine – ain't nobody got time for that! However the key is that you have some kind of regular routine, even if you're only using purse-friendly brands.
Make sure you remove your make up before bed and never use face wipes (they're full of nasties that dry out your skin apparently. I was an addict before and very sad when I heard this too, believe me). I now remove my make up with Coconut Oil
 which not only leaves my skin suuuuper hydrated, is really cheap and does the job better than anything else I've tried. Some people find it can clog up their pores though so you might only want to use it to take off eye make up if you find it does that to you.
At the moment I'm really loving Neal's Yard and REN products, the latter of which you can buy from ASOS, Space NK, Liberty and good old Marks and Spencer! They certainly aren't the cheapest, but I don't think they're too overpriced either.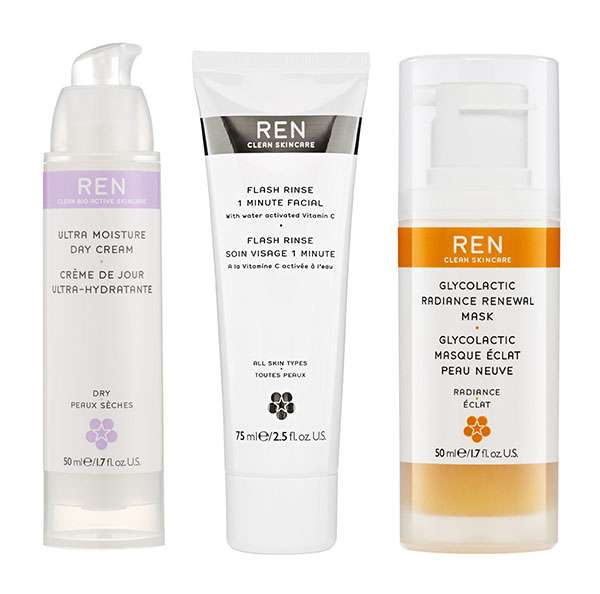 After washing my face I use a few pumps of the Wild Rose Beauty Elixir as a radiance booster. Its packed full of lovely things like wild rosehip, vitamin C and Hyaluronic Acid (not as scary as it sounds, its GREAT for hydration!) and smells like a divine rose garden. My moisturiser of choice right now is the REN Ultra Moisture Day Cream. Every few days I've also been treating my skin with the REN Flash Rinse 1 Minute Facial or the REN Glycolactic Radiance Renewal Mask. I love them both!
It's worth noting that my skin is on the dry side so these products might not be quite right for you, but do some experimenting yourself and see what you like and what works for you!
Base
OK, onto the actual make up. It's a really good idea to prime your skin before putting any foundation on. A primer will smooth your skin out and leave it lovely and soft, making your foundation not only go on a lot better, but it will last much long too. Bonus! I never used to bother with this step, but I was given some samples of the Make Up Forever Step 1 Skin Equalizer primers (the hydrating one was my favourite) and the MAC sent me a bottle of their Prep and Prime and now I am hooked! I would definitely recommend both of these products.
When it comes to foundation, again its all about trial and error, seeing what you like and what suits you. I currently rotate between Make Up Forever's HD High Definition Foundation (great for everyday wear), Illamasqua Skin Base (which is slightly heavier coverage) and MAC Mineralize. The latter is a really lovely soft finish and if you'd rather look dewy and glowy rather than matt and perfect then you'll love it!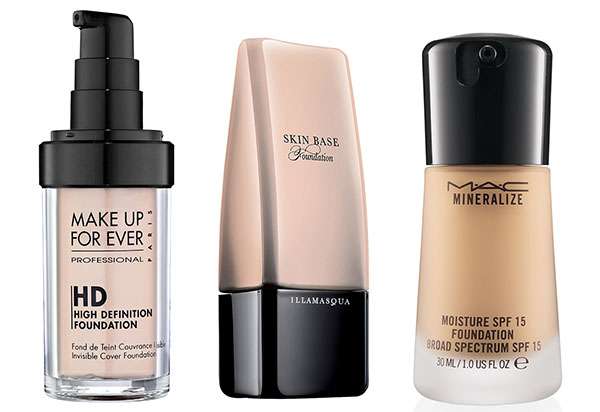 You'll also need a concealer for potential tired eyes or sneaky zits. I love Make Up Forever's Full Coverage Concealer, and for a powder to set everything I can't rave about the Lush Translucent Powder enough. Its really great and cheap!
Finally, I apply all of the above with a Beauty Blender, not brushes. The Beauty Blender gives a really flawless finish. Check out Kandee's video on how to use one, I swear after watching that you'll want to throw all your brushes away!
Oh and as a side note, I've been obsessed with Make Up Forever for ages and would always stock up when I visited the US, but they launched exclusivity in Debenhams YESTERDAY! UK babes rejoice!
Eyes
To make your eye make up last all day, a primer is a good idea again. I love the MAC Paint Pots which add some colour to your lids but ALSO act as a sort of primer for powder eyeshadow. They have a creamy texture so anything you put on top of them really sticks!
My favourite long lasting eyeliners are the Maybelline Master Graphic (which is only £5.99!) and the Benefit Magic Ink . For mascara the whole world seems to be obsessed with Benefit's Roller Lash right now and with good reason – bambi eyes ahoy! It's not waterproof though so if you're a crier it might not be the best option. If you are worried about potential panda eyes, you should look into getting temporary eyelash extensions, there's no mascara required with these bad boys!
Lips
My quest for the best long lasting lipstick is long and constant, but I think I might have just found my holy grail with the Anastasia Beverly Hills Liquid Lipsticks. The colours are awesome (people always ask me what I'm wearing when I post an Instagram in them!) the pigmentation is AMAZING and they seeeeriously last all day. If I wear one of these while I'm out from dawn 'til dusk I don't ever need to reapply. They're not available in the UK yet so I ordered mine over from America but they were toooootally worth the $18 shipping!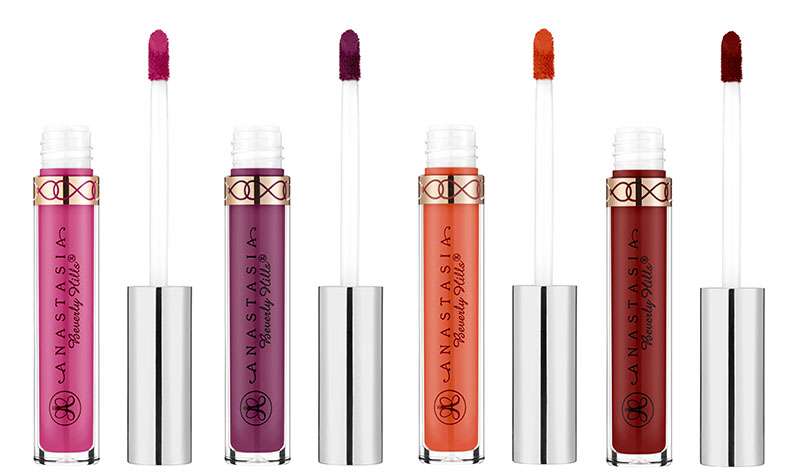 So there you have it, my current favourite products for make up that will last all day long. Be sure to let us know if there's something you've been really loving recently too!