Princess and Davis wanted to elope, but they also wanted to include their families – so they did both! The couple got ready together in their own home, the bride wore a dress from Modcloth (currently on sale for $32 by the way!!) and she even assembled her own bouquet.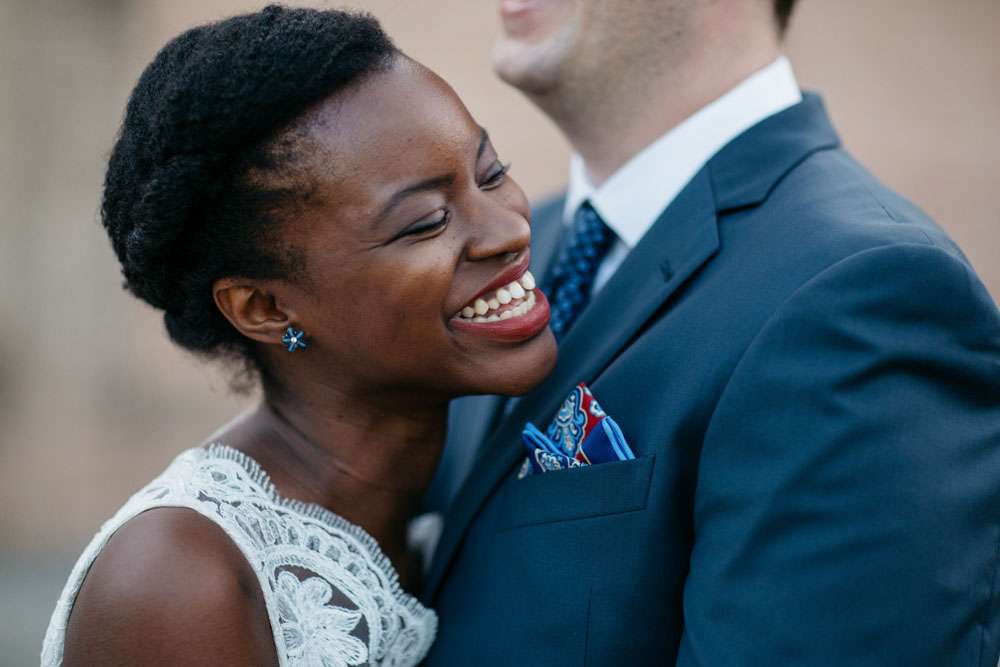 They very much wanted a non-traditional wedding so they planned it in six weeks! They also went against all the traditional aspects of a wedding day. They woke up together, got ready together, and were able to enjoy every moment of their day together.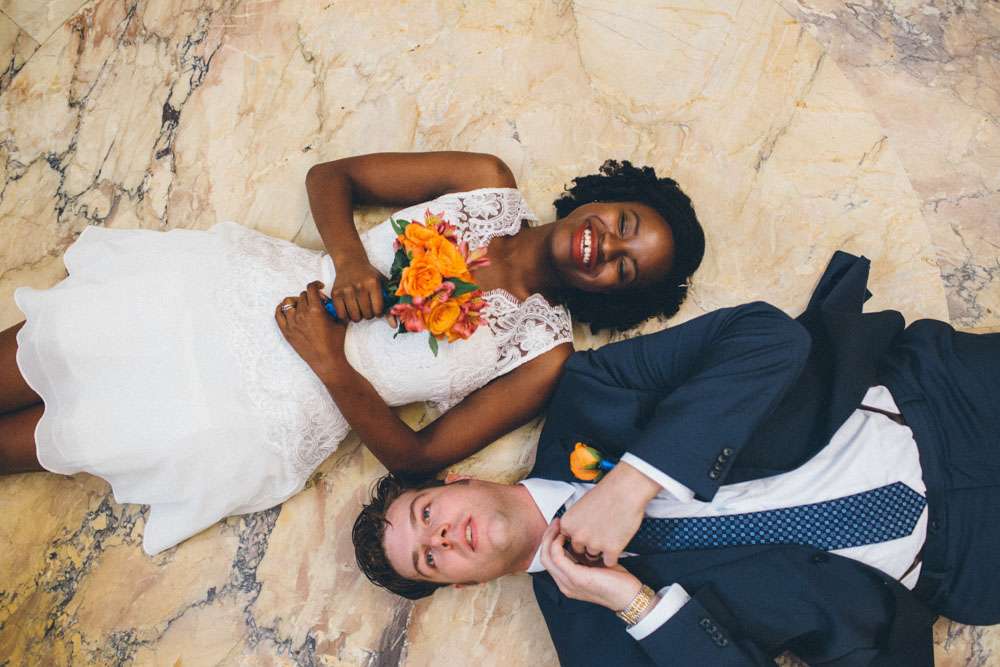 They ended up having a very intimate ceremony inside of a judge's office. Only their immediate families were there to witness their marriage. There was no aisle to walk down, no music, no decorations. It was just the most important people in their lives gathered around them while they became husband and wife. They had no regrets about their wedding day because they kept it simple, stress-free, and completely about the two of them.
After the ceremony they went to Broach Irish Pub for cocktails and then back to their own home where they got pizza delivered! It was al very low key. "We wouldn't do anything differently". the bride concluded. "Everyone will have their own opinion as to how you should be doing your wedding. But no matter what you do, someone will be happy, so prioritize what you and your future spouse really want! Everyone else will get over it, but you two have to live it!"