In July, my fellow Blogcademy headmistresses and I embarked on one of our most ambitious trips to date: three weeks, three countries, four classes and about 18 hours spent in airports!
From London to Berlin to Amsterdam and back again, we hardly had any time to catch our breath. But it was an incredible ride, and I'm so excited to share the behind the scenes sneaks of the workshops with you today.
London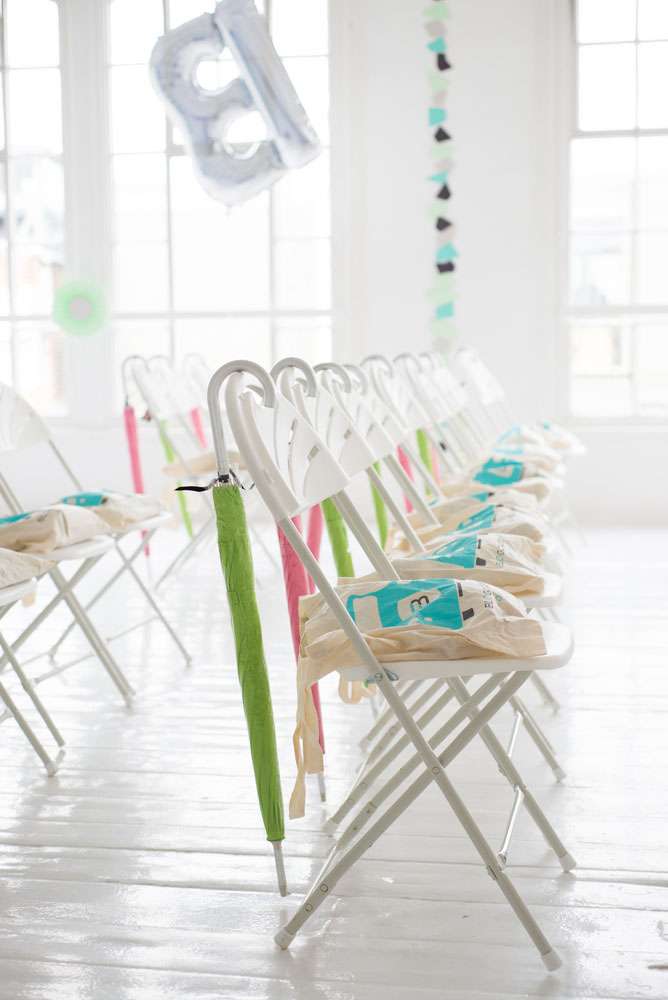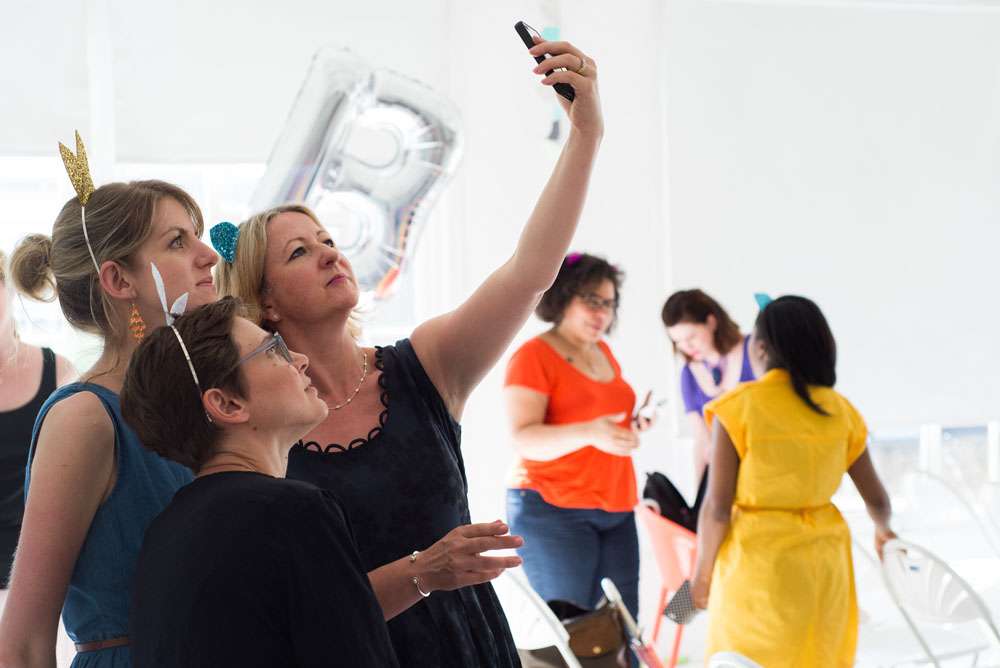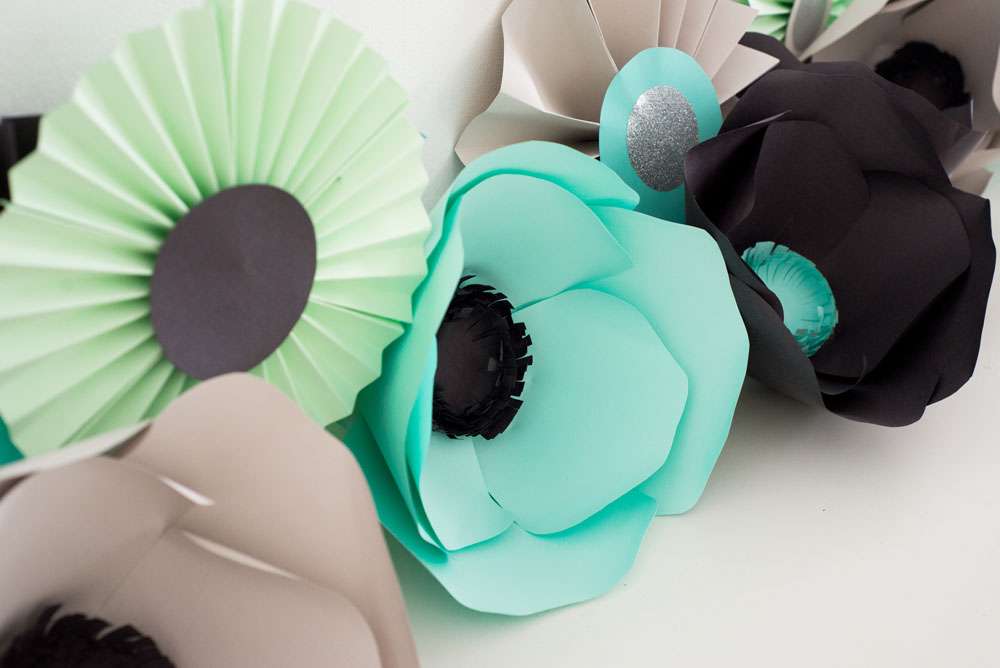 Our first stop was London, where we kicked off with two sold out classes. Hosted in our favourite venue, Curtain Road Studios (is it bad to have favourites?! Oh well!), we had the place decked out with giant paper flowers, fans and banners supplied by Strange Case Collective. They are a 3D design studio based up in Liverpool.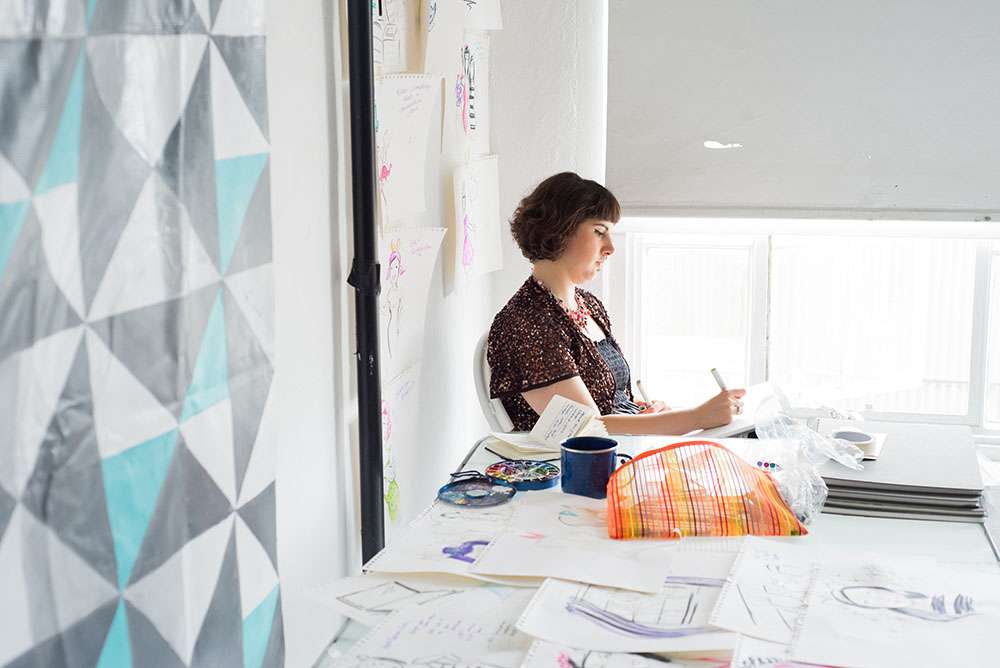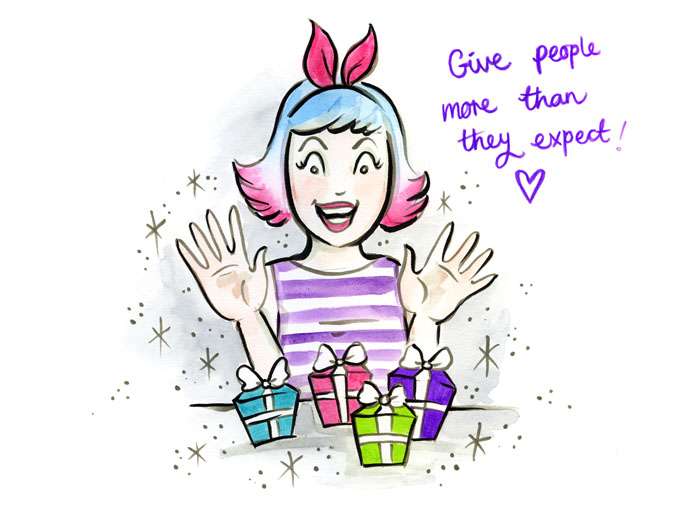 We also were joined by the supremely talented Charlotte Thompson, who sat at the back, live sketching our teachings and creating these gorgeous pieces of art! It was so amazing to see her work, and the results have left us with a really unique and fun reminder of the class. The portrait she did of me is now proudly hanging on my office wall. I love it so much!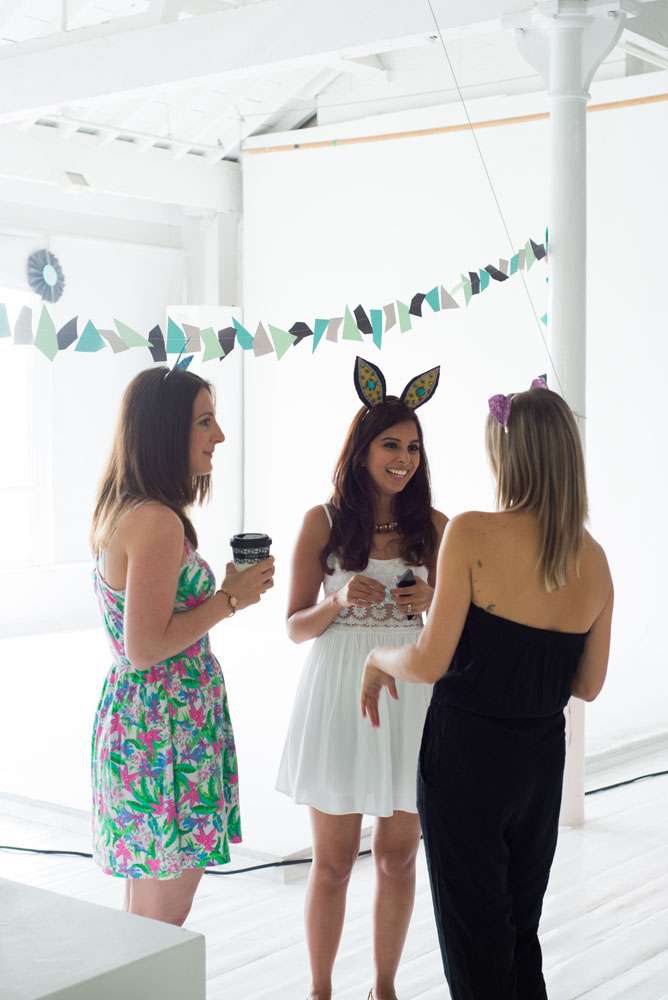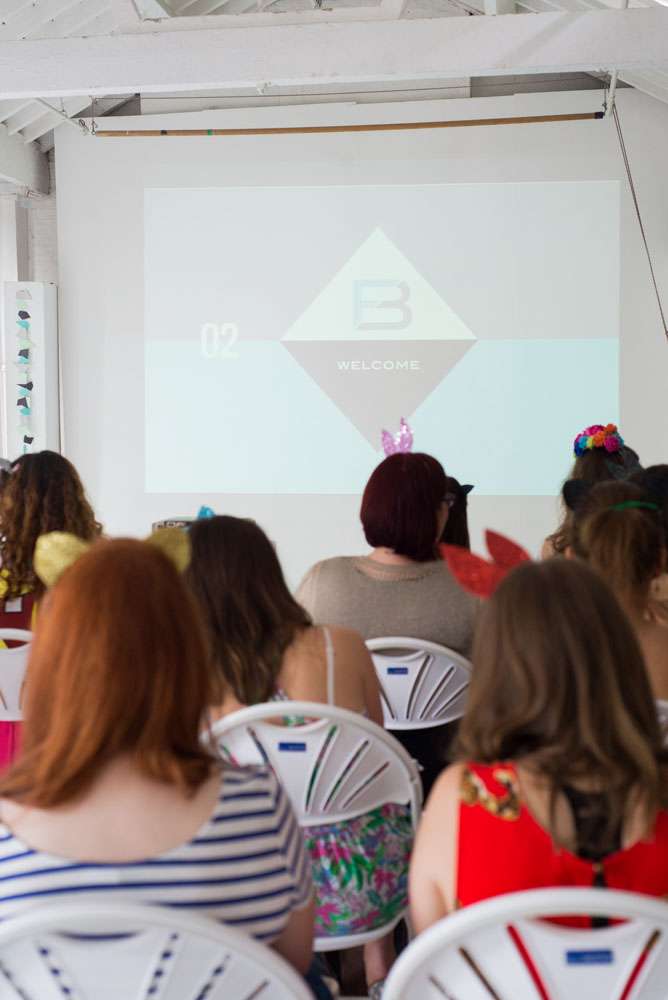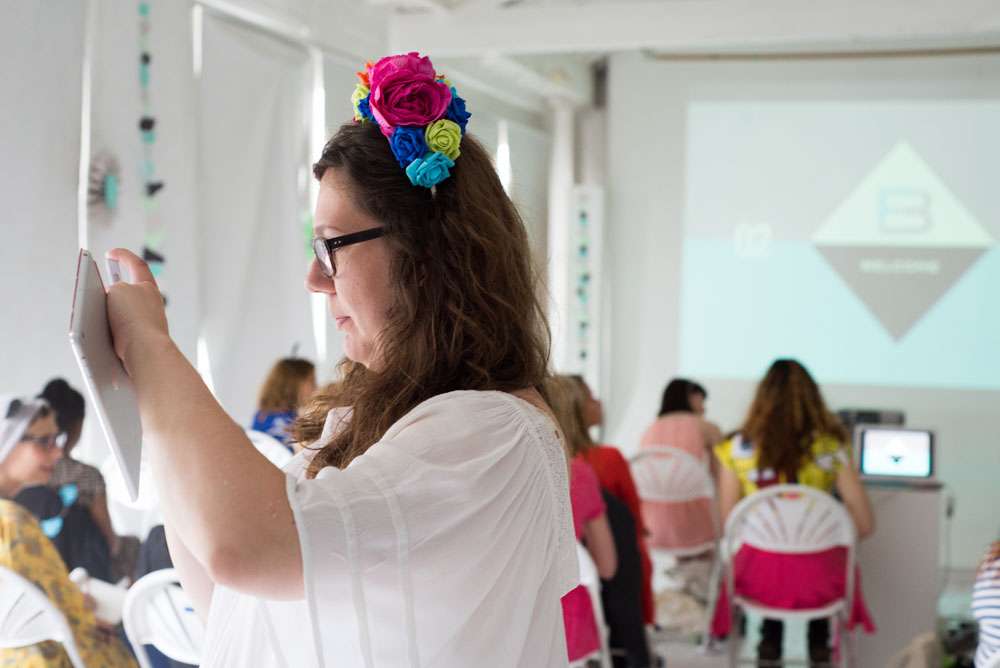 Virginie came all the way from France and rocked her Rock n Roll Bride for Crown and Glory 'Lisa' headpiece all weekend. Doesn't she wear it well?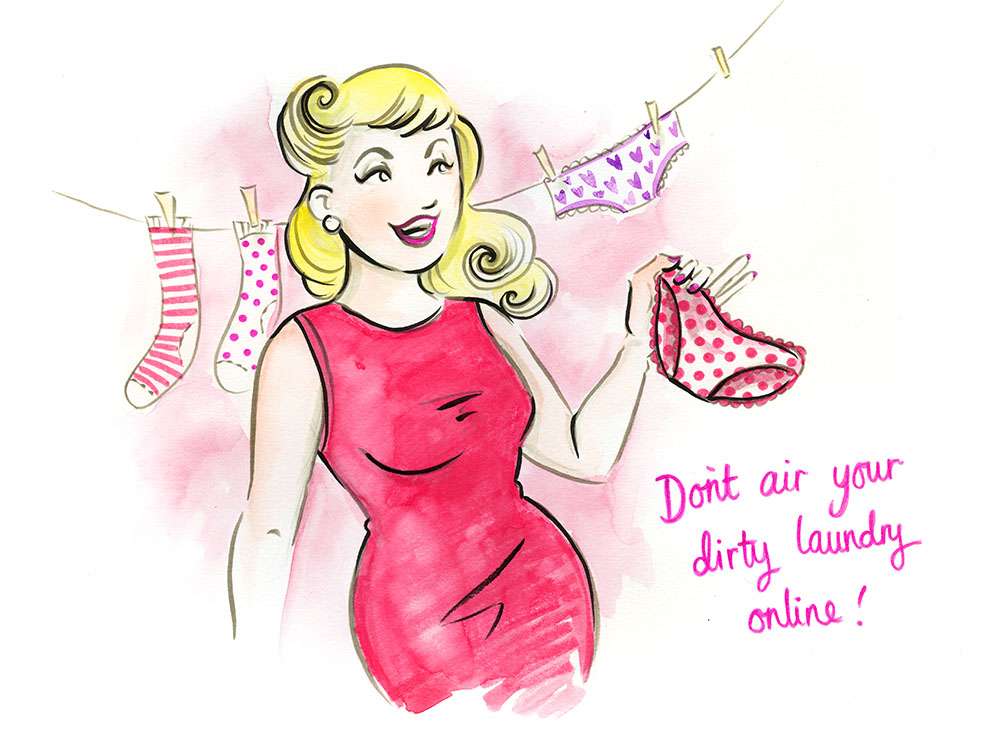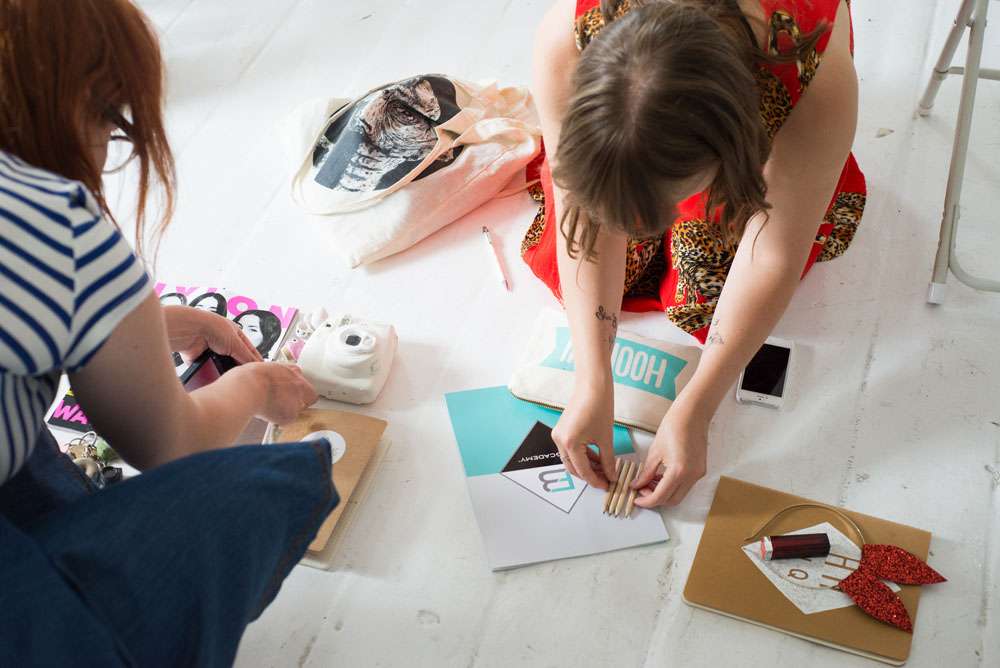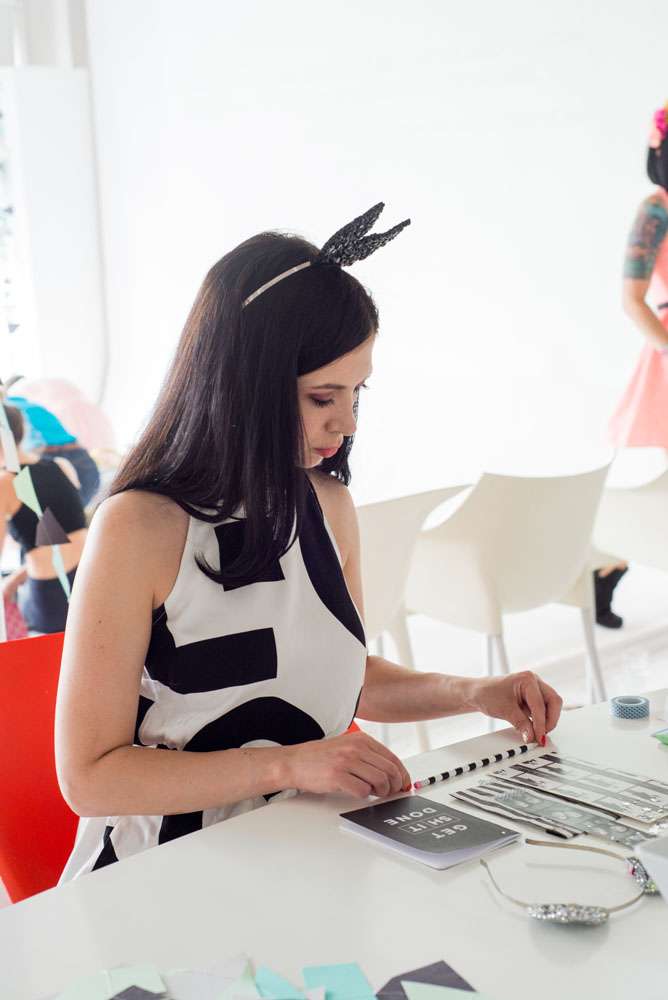 Here we are cracking on with the still life activity. Everyone always loves this part of the workshop (myself included!) and it's really cool to see people taking everything Shauna tells them on board instantly! If you'd like an insight into some of the secrets that she shares, you should totally have a gander at our Home School module on the subject.
Finally, we also had Lara Elliott along to film some behind the scenes fun. Isn't this video so super cute?!
Berlin
Next, we were off to Berlin! I've never been to Germany before, and I don't speak a word of the language (Well, I can say "thank you" now – "danke"!) so I wasn't sure if I'd like it as much as some other places I've been. But as you will have seen from my travel guide article on the city, I quickly fell in love with the place.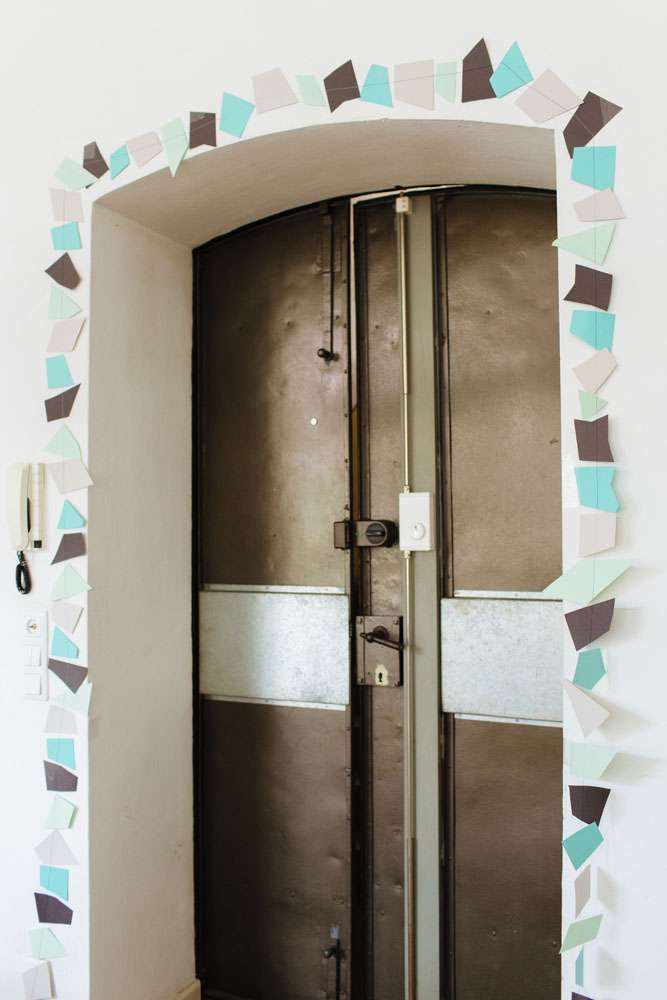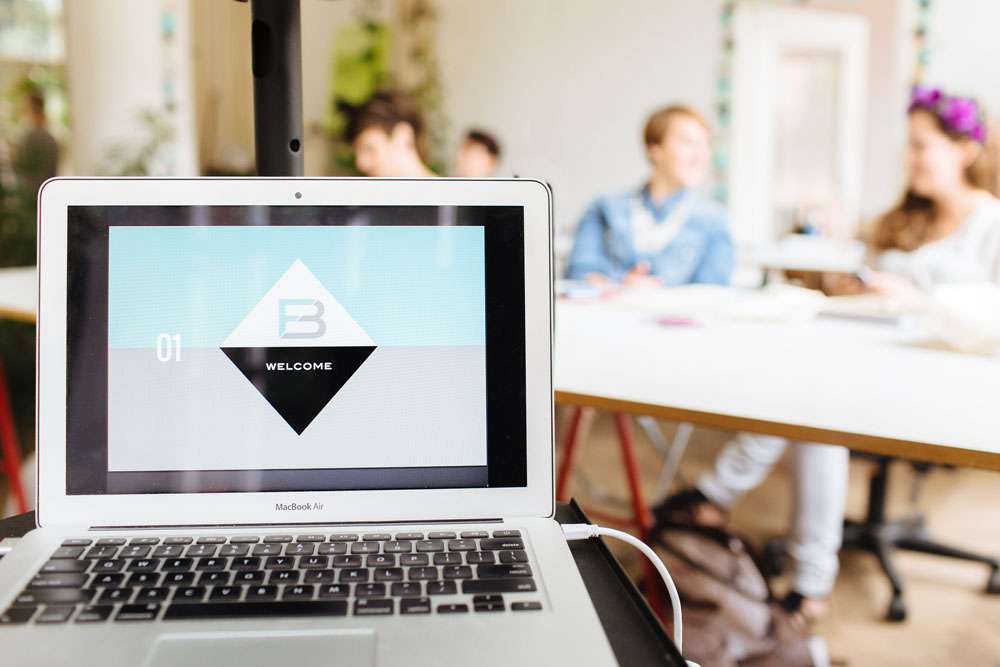 Our venue, Agora Collective, was full of overgrown plants, heavy industrial doors, and white washed walls. We loved it!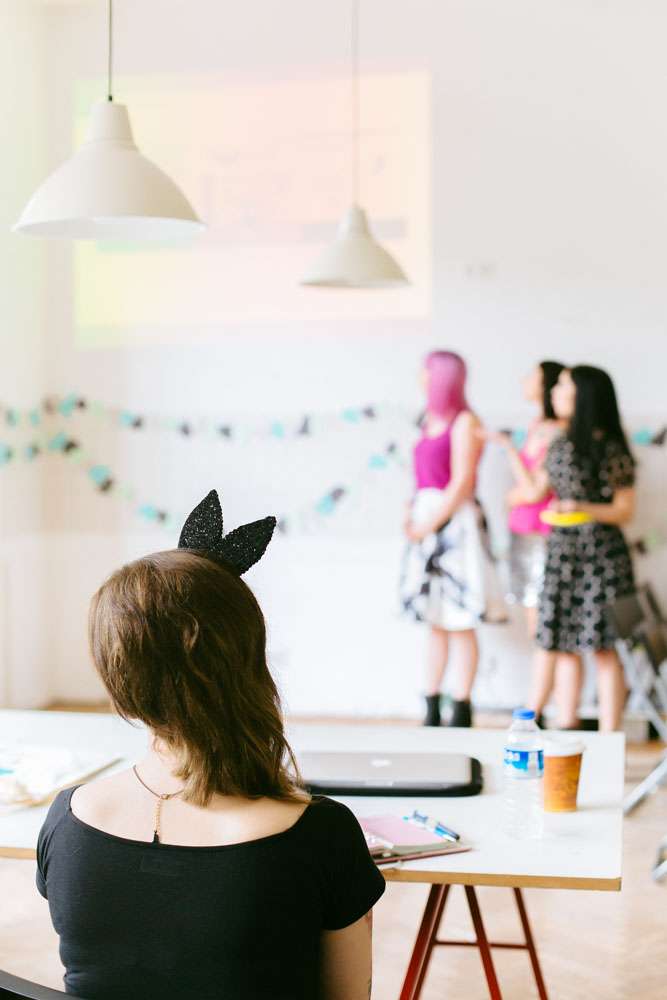 Our German babes were certainly some of our most beautifully inked yet!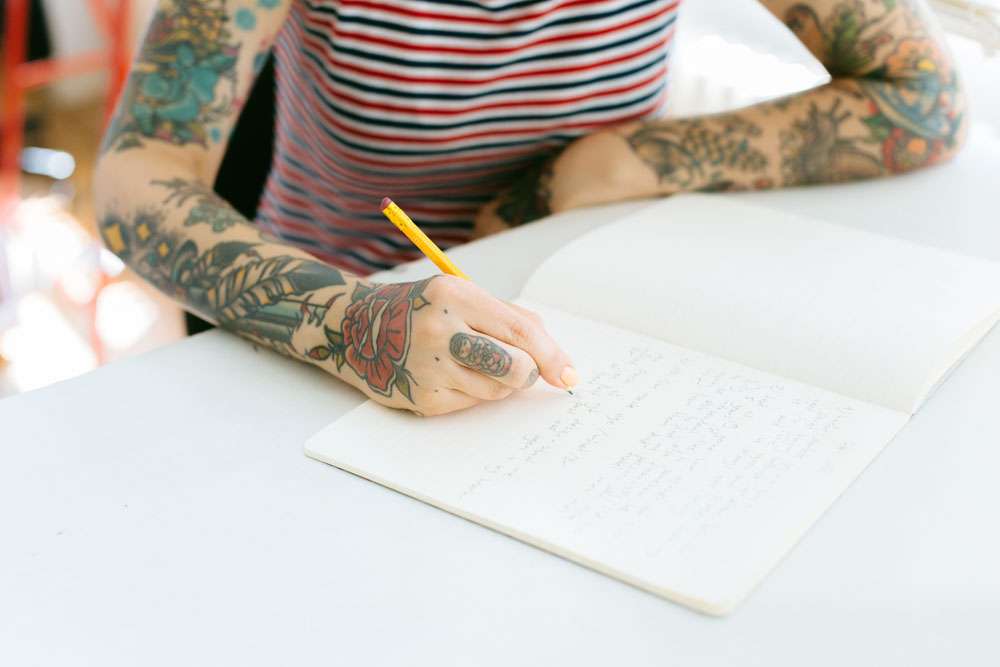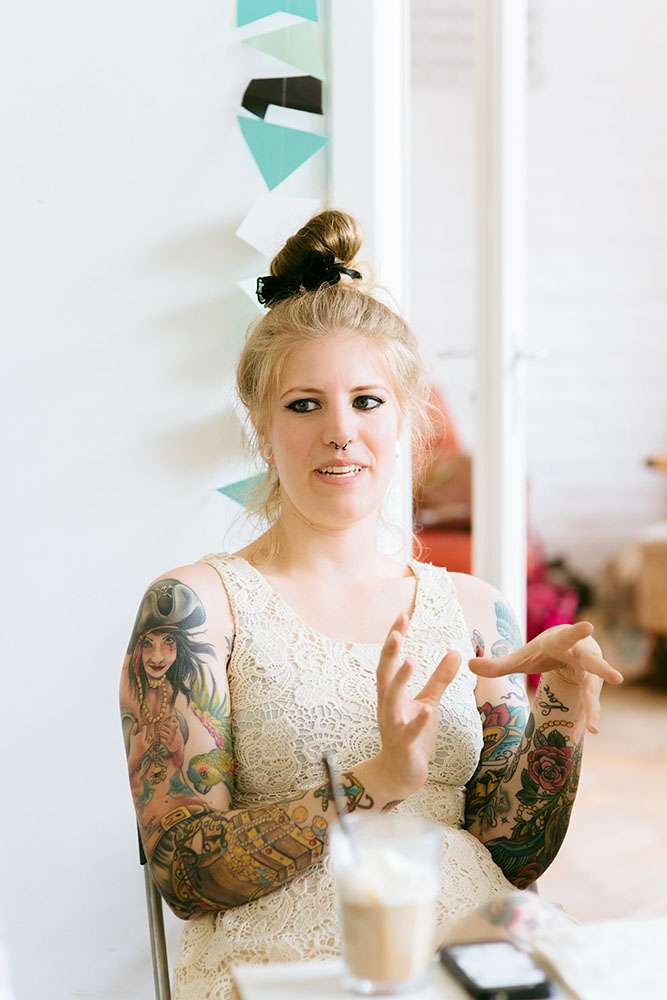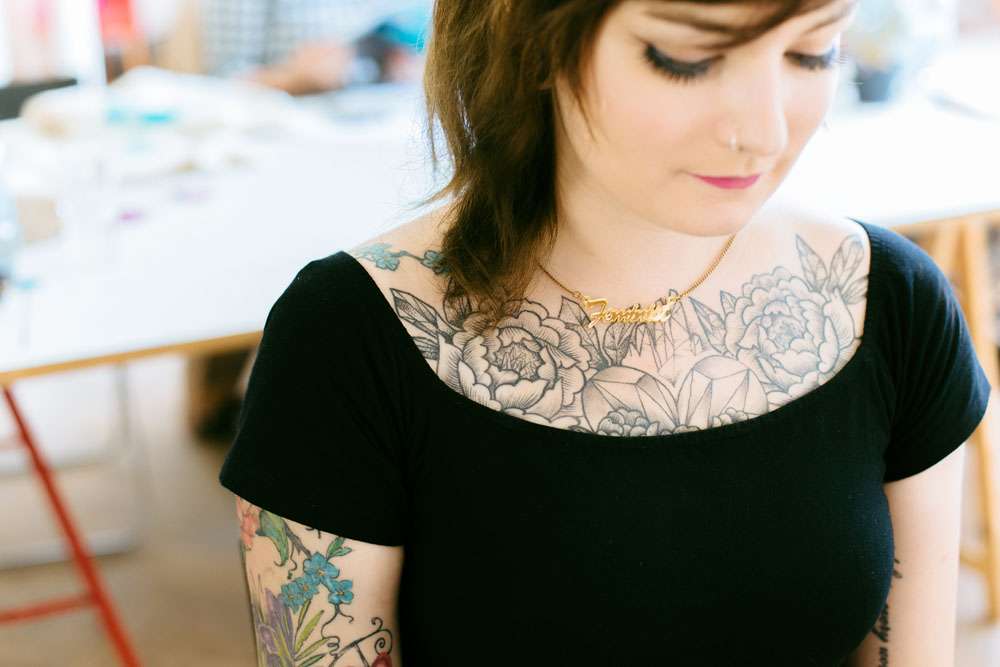 Sarah is from Canada but now lives in London and flew to Berlin for this class. I loved getting to know her. She was such a sweetie! Her blog is ace too, you should definitely check it out.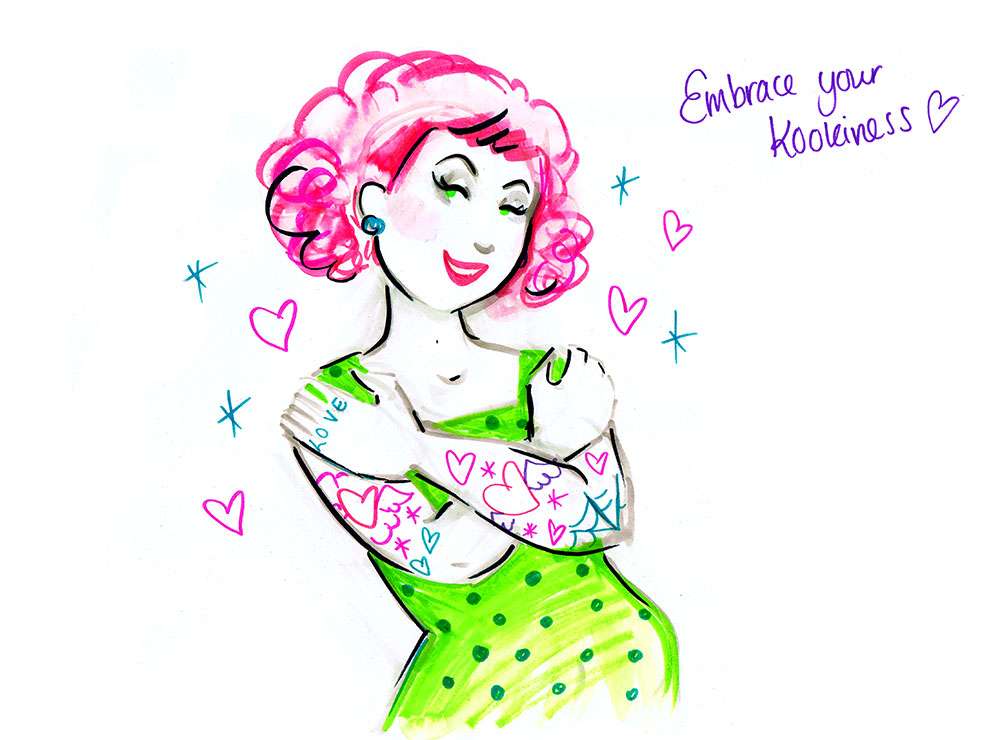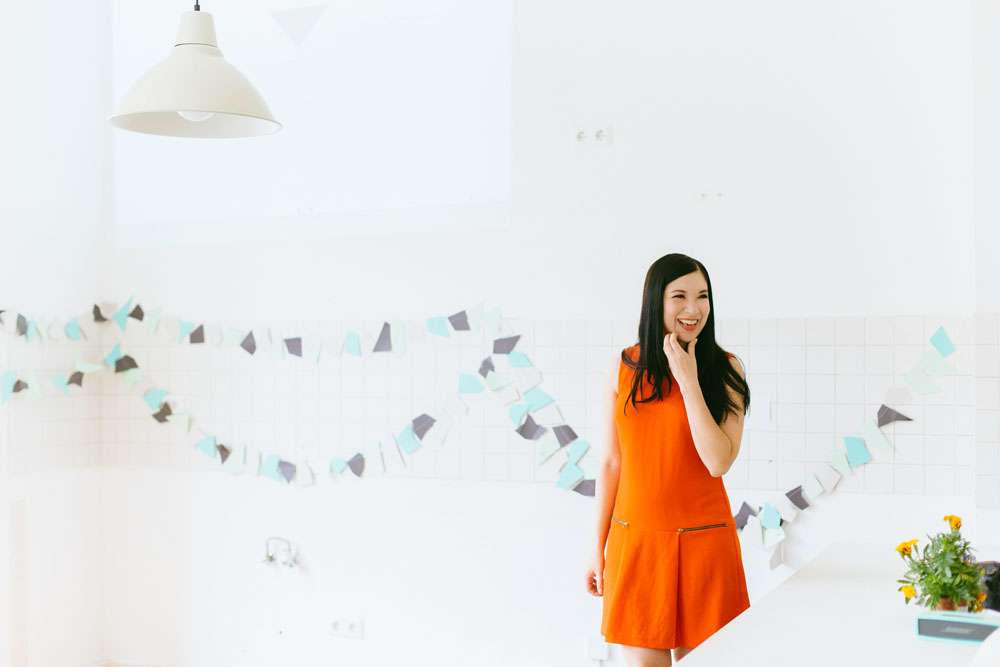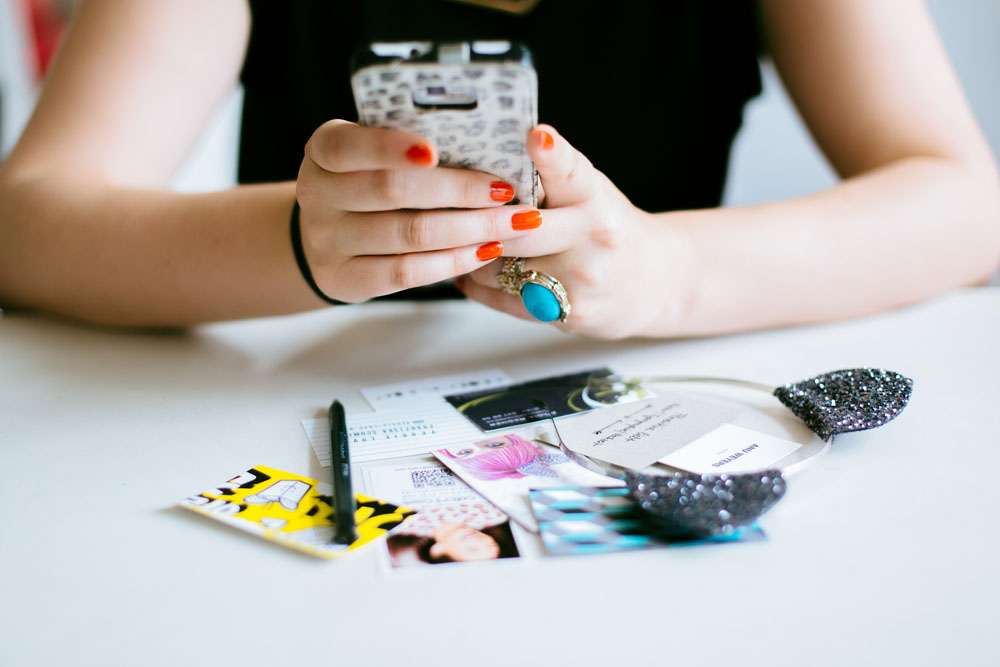 Amsterdam
Phew, we weren't done yet! After a few days exploring Berlin we hopped on our Easy Jet ride to The Netherlands. I've been to Amsterdam once before, but as a stroppy teenager with my parents, so I didn't remember much about it.
Sophie from Crown and Glory came along to help us out for this class (she seriously saved our arses and woke me up everyday with a cup of tea in bed. Best assistant ever or what?!) and the two of us really enjoyed wondering up and down the canals and visiting the De Poezenboot...
What is De Poezenboot you ask? Two words: CAT BOAT!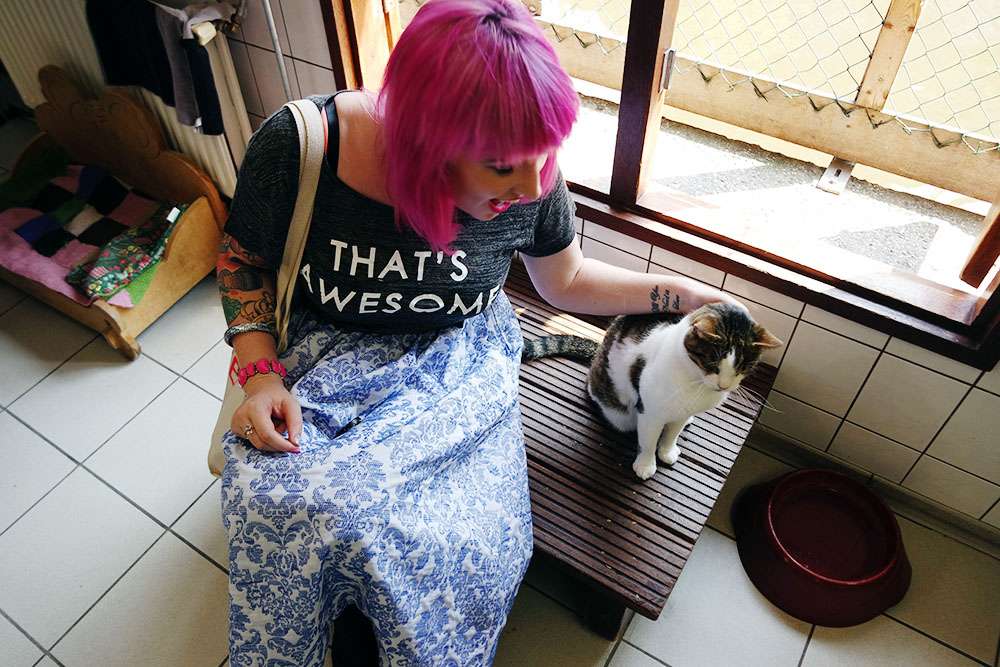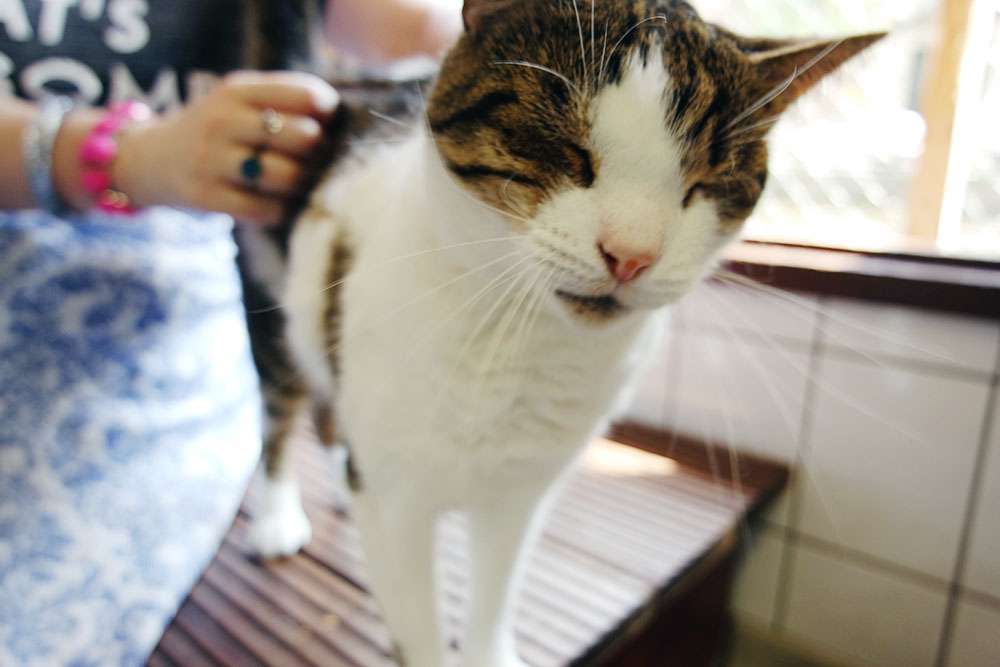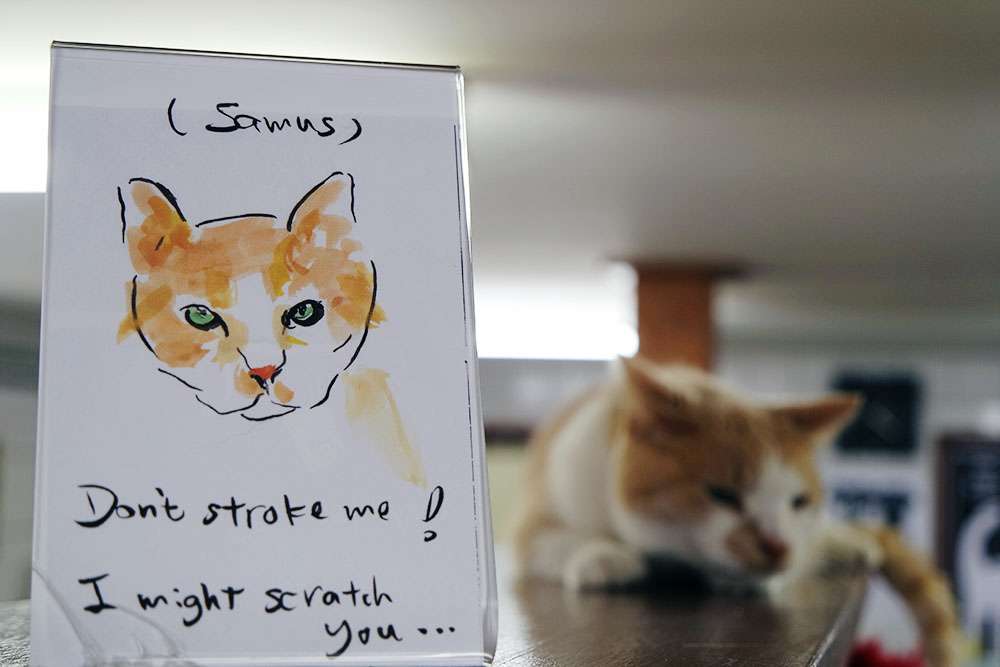 It's basically a house boat that's been converted into a cat rescue shelter and I sooo wanted to visit. Gala and Shauna are both very much dog people, so they were never in a million years going to go with me, so I was even more pleased that my lilac haired travel companion was with us!
But I digress…!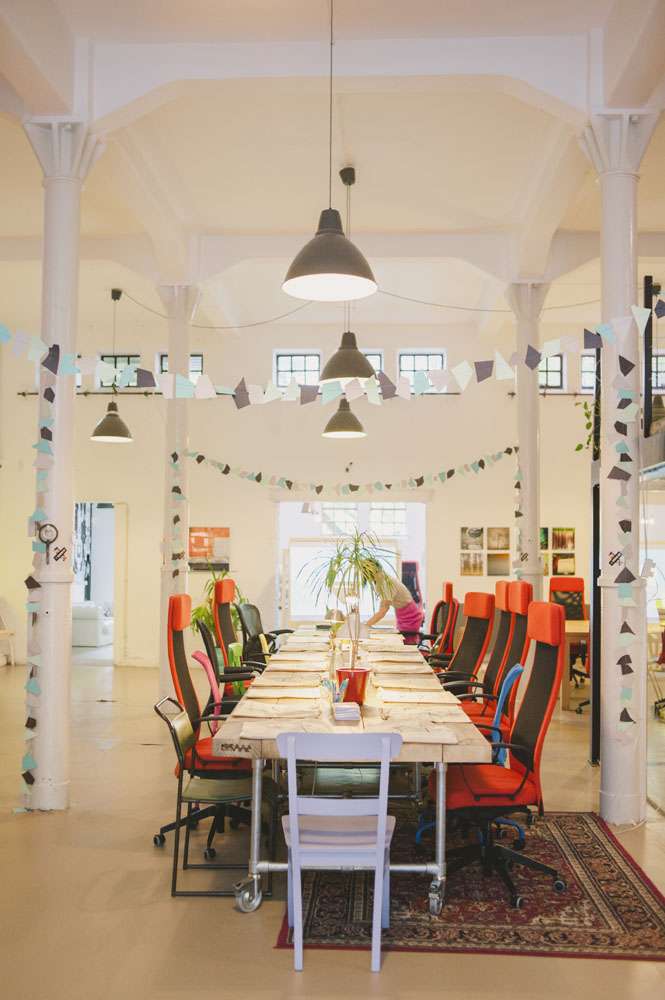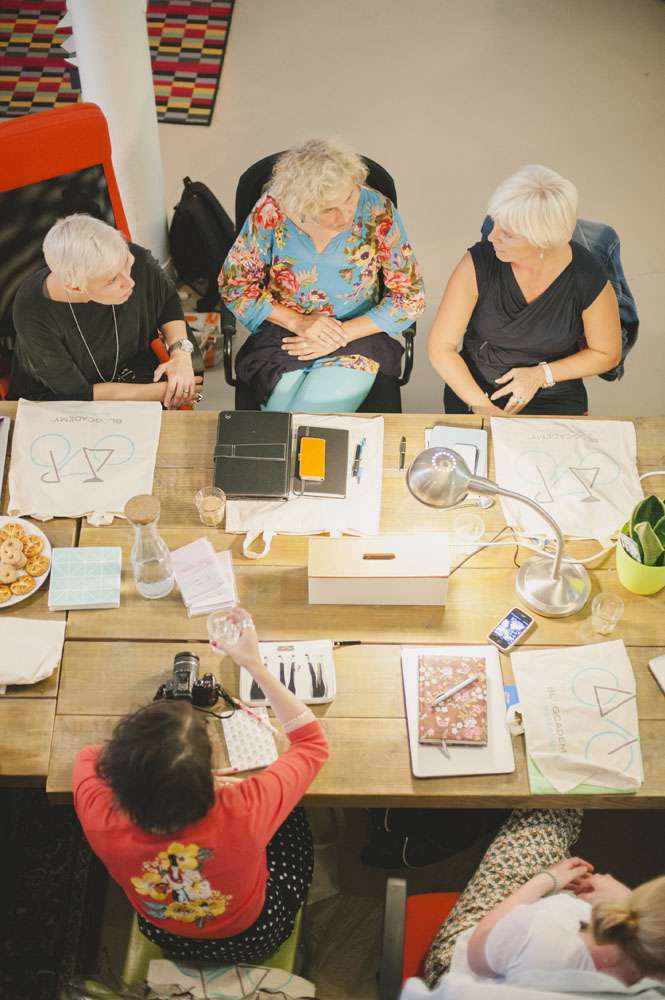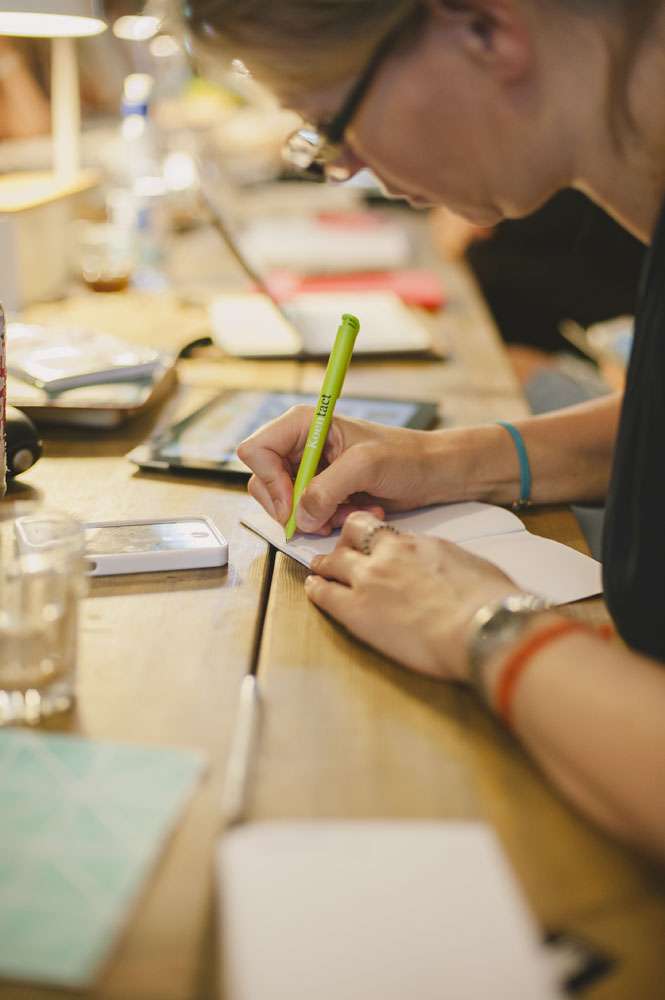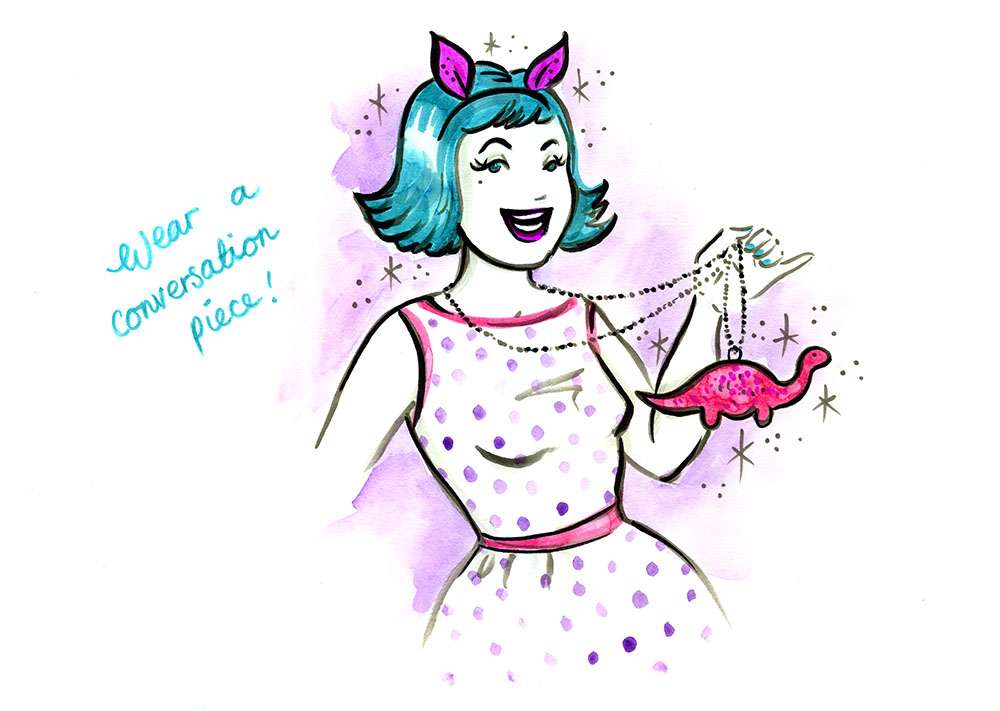 This class was hosted in The Thinking Hut, a creative co-working space located in a building built in 1912.
We decided to sit everyone around one giant table in this workshop, to try something a bit different, and it worked really well. This group really bonded, and were one of the chattiest bunches of babes we've ever had (seriously, it was difficult to get them to shut up at times!)
Every single one of these women was driven, enthusiastic, and had a ton of interesting questions. I loved them all instantly.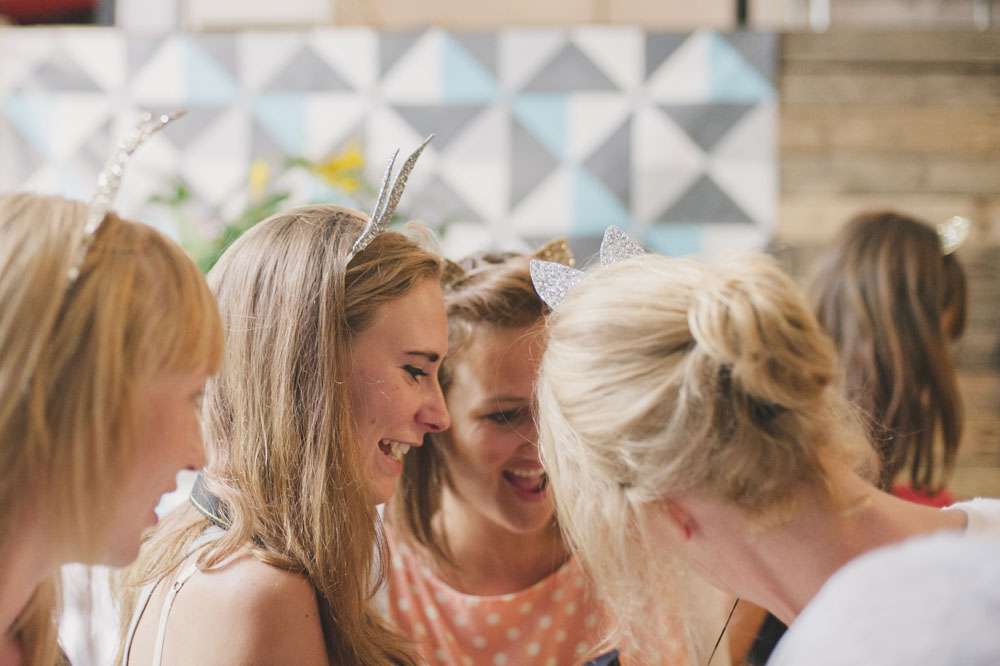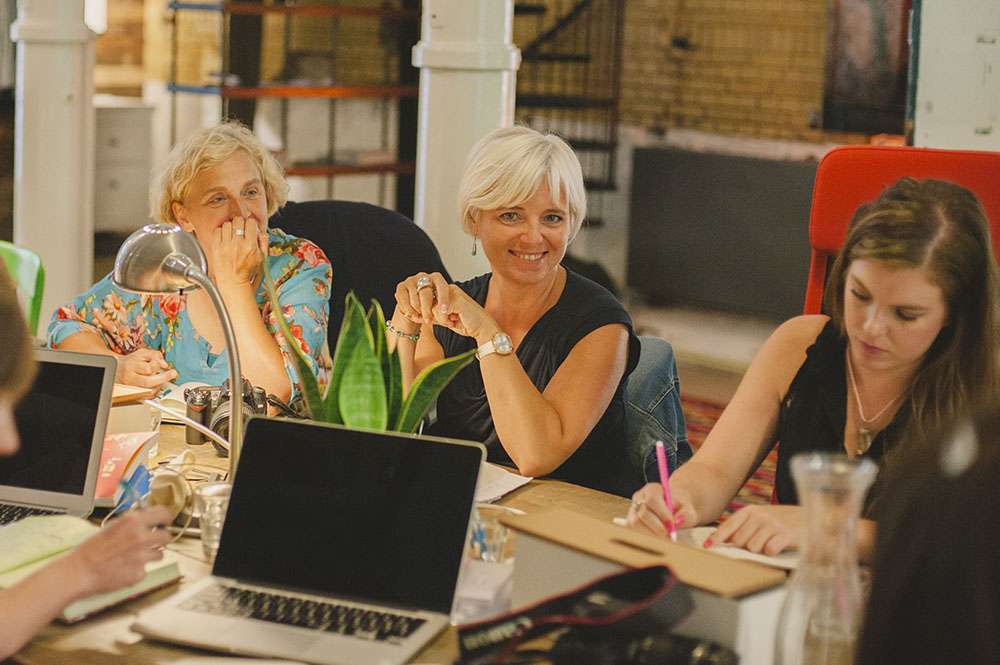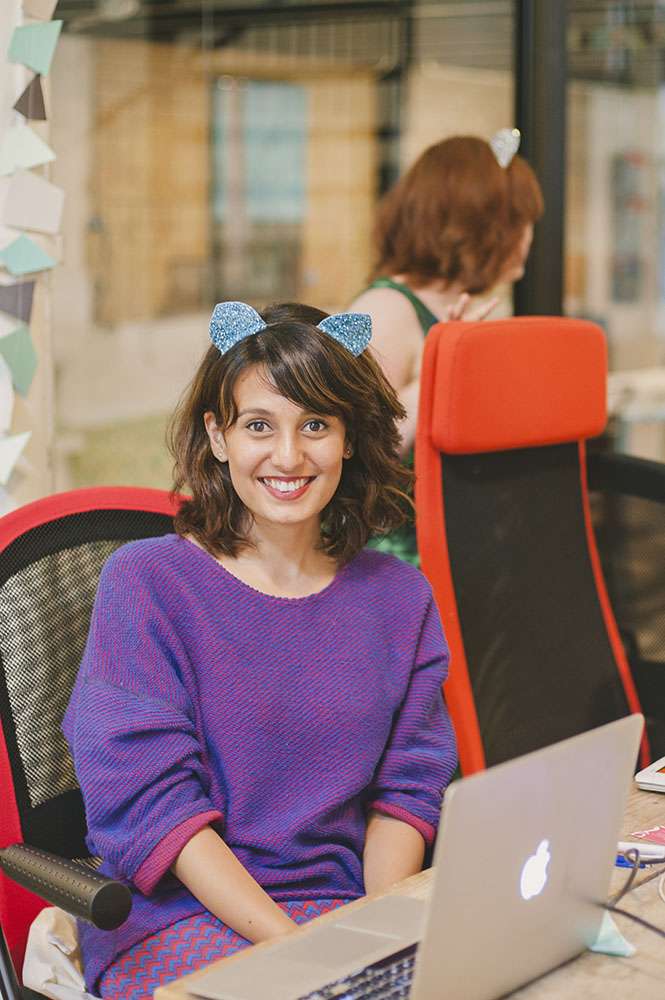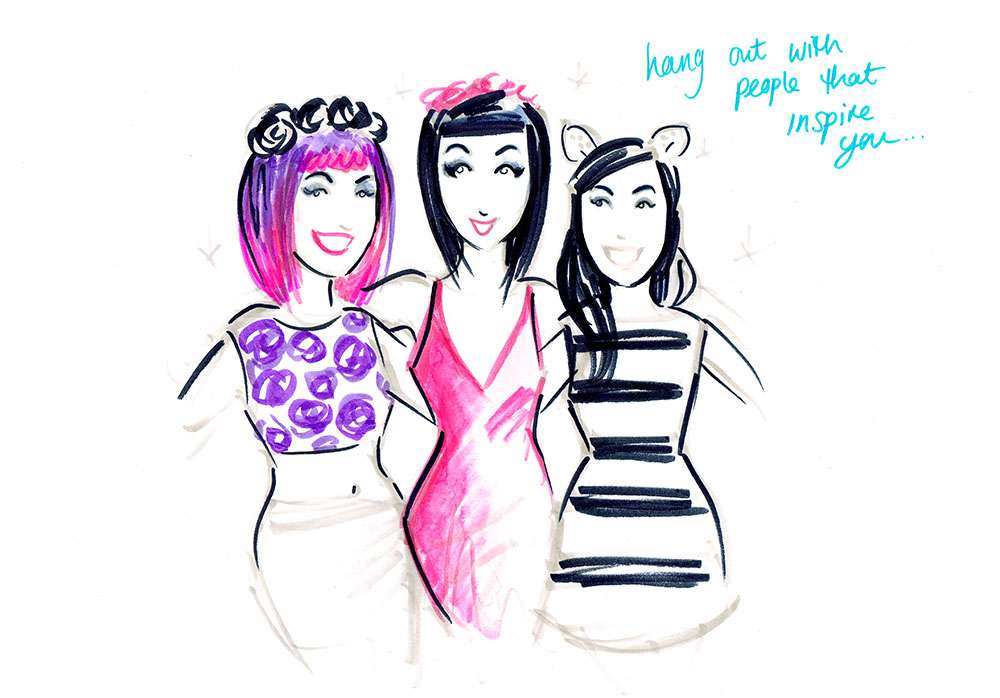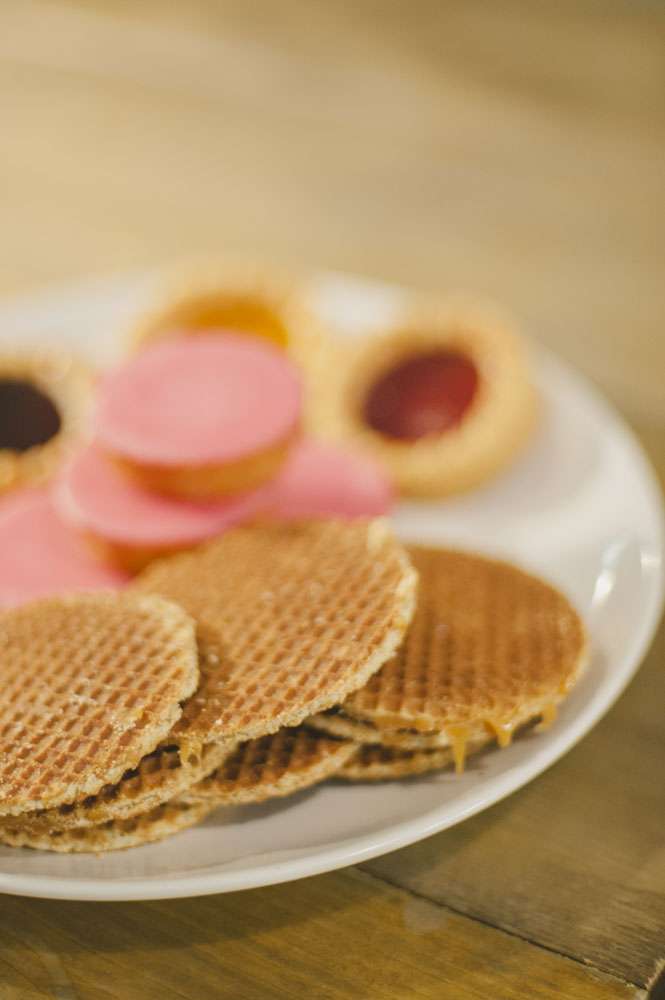 I'd never had stroopwafel before, but I can safely say that I am converted. Thin layers of wafer sandwiched with delicious sweet caramel. SO GOOD for dunking in tea!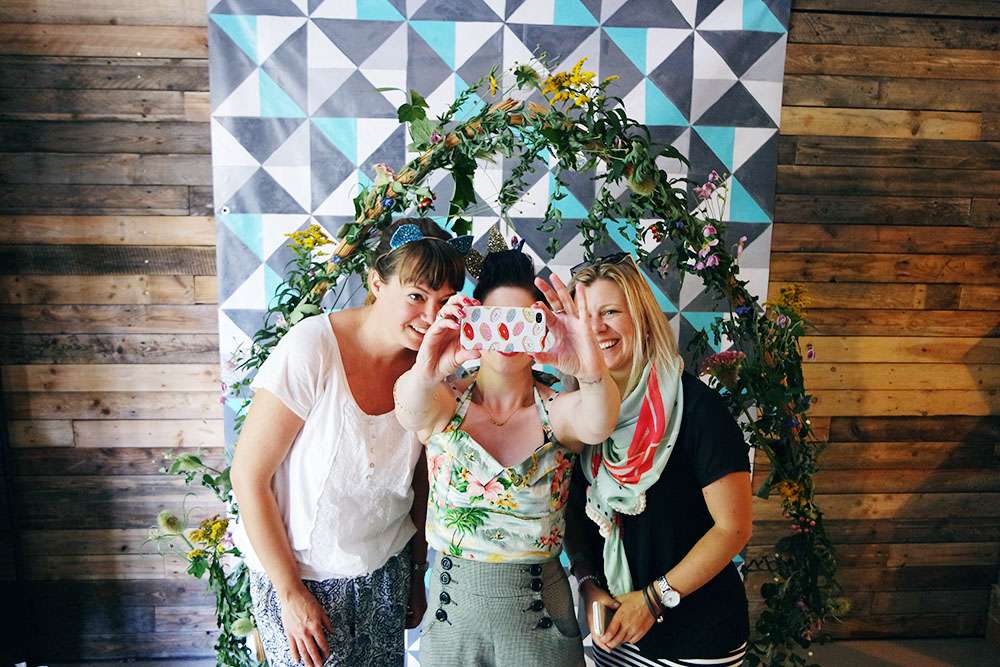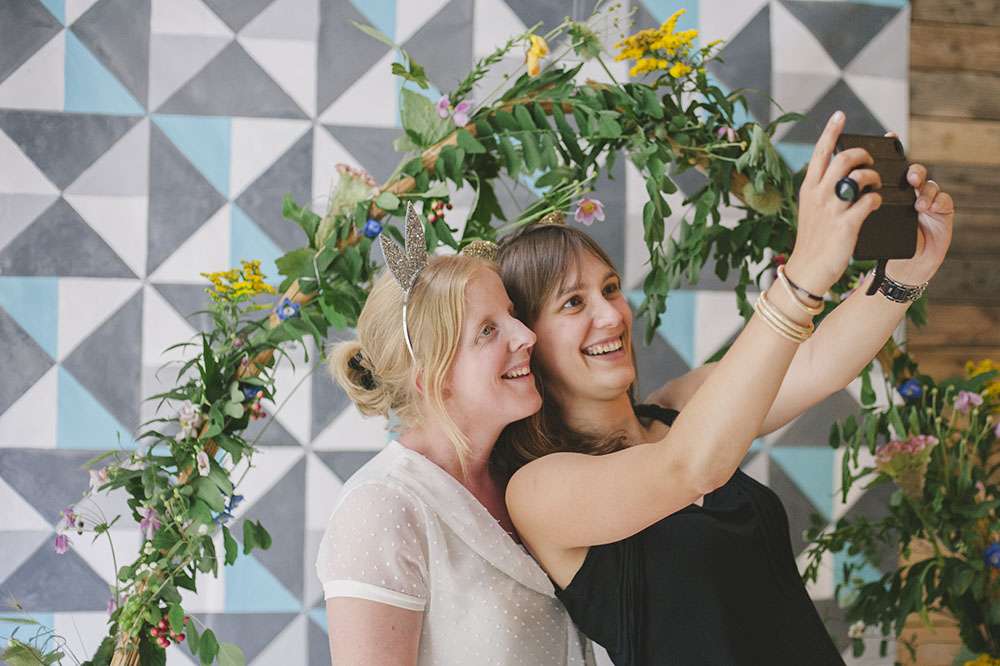 We also had a beeeeautiful flower arch around our photo wall, made by past-blogcadette Cornelia Blom. Well, when in Holland!
She even surprised everyone during graduation with a little posy to take away with their certificate. How nice is that?!
Sponsor Adoration
Thank you to all our amazingly generous sponsors who made our goodie bags and classes so bloomin' epic this time round.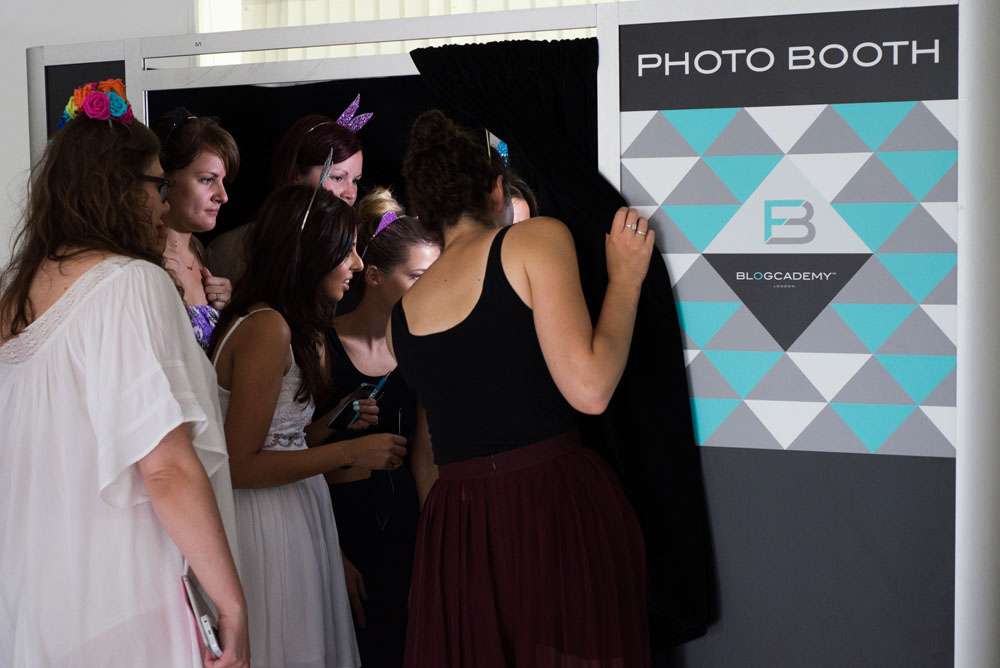 ♥ Look Look Photo Booths for the London photo booth ♥ Tigerlilly Quinn for the adorable wooden brooches and ever-useful washi tape ♥ Brolly Bucket for the coloured umbrellas ♥ Charlotte Thompson for the amazing class drawings in London ♥ Hello Harriet for the special Blogcademy-themed tattoo transfers ♥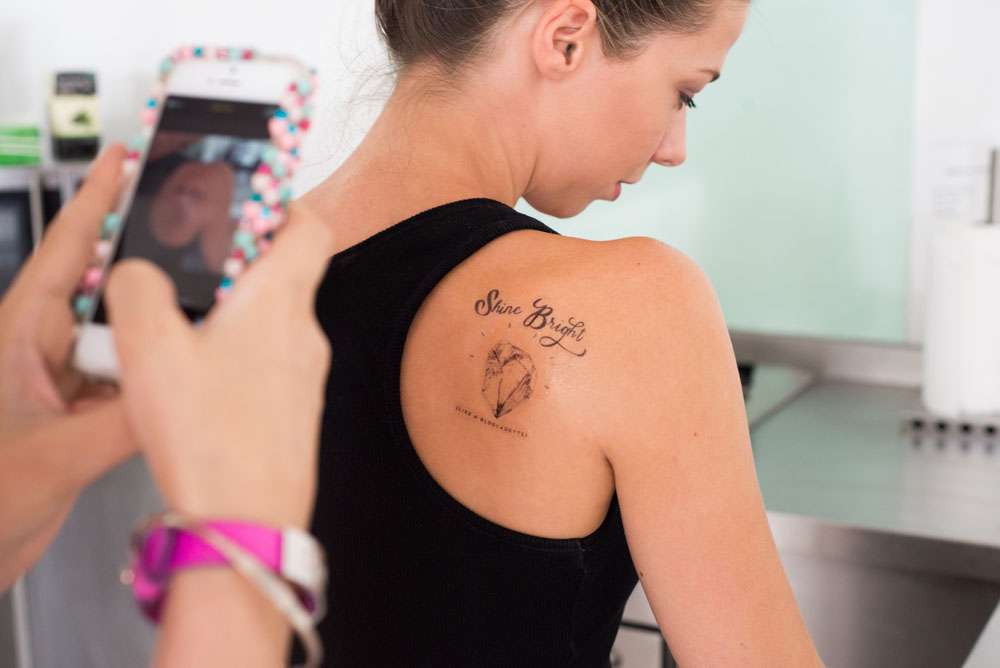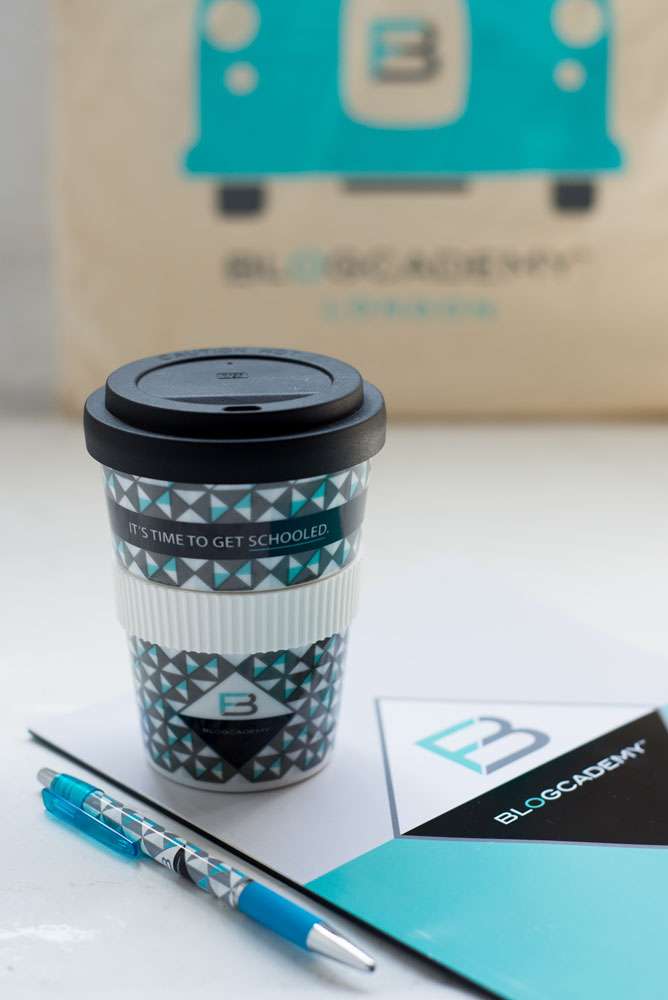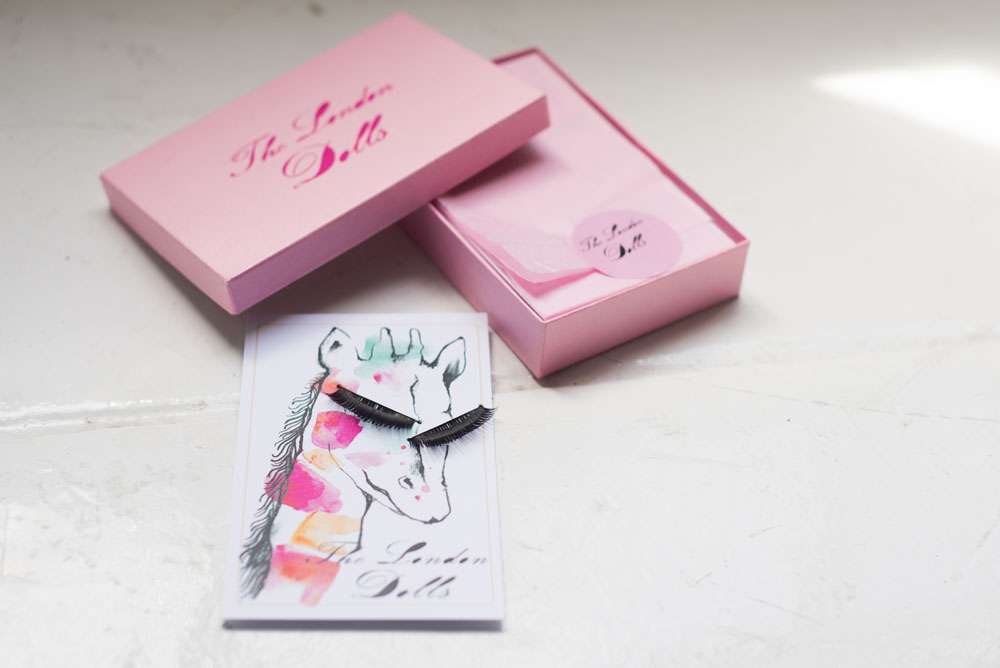 ♥ The London Dolls for the fluttery false lashes ♥ Jolly Good for the custom nail decals ♥ Reeta Krishna for the ever-amazing WordPress for Beginners books ♥ Crown and Glory for the infamous sparkly ears ♥ Go Promotional for the epic custom branded Blogcademy mugs and pens ♥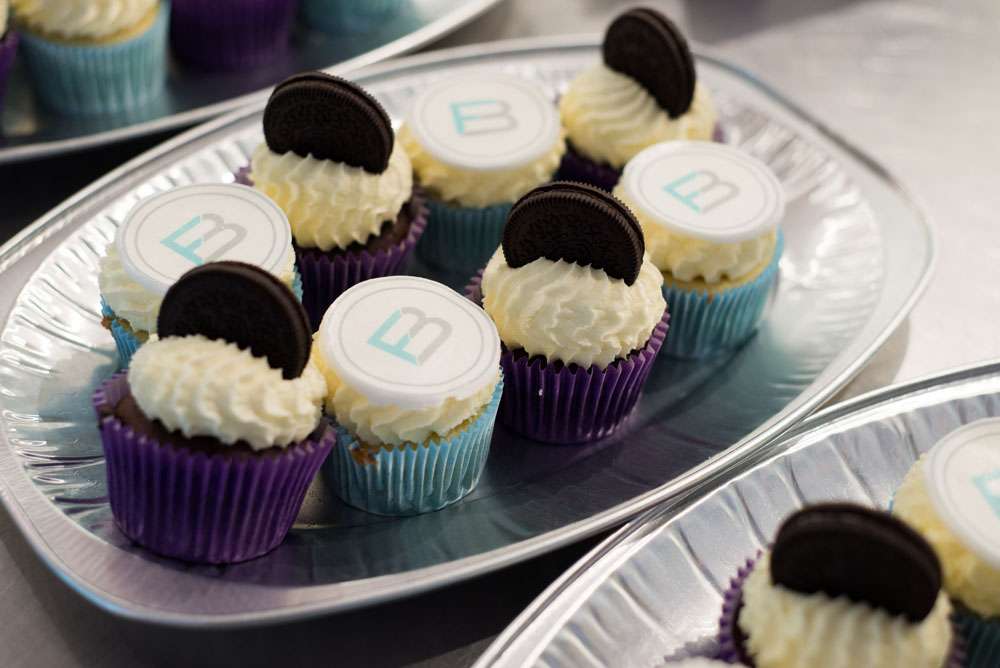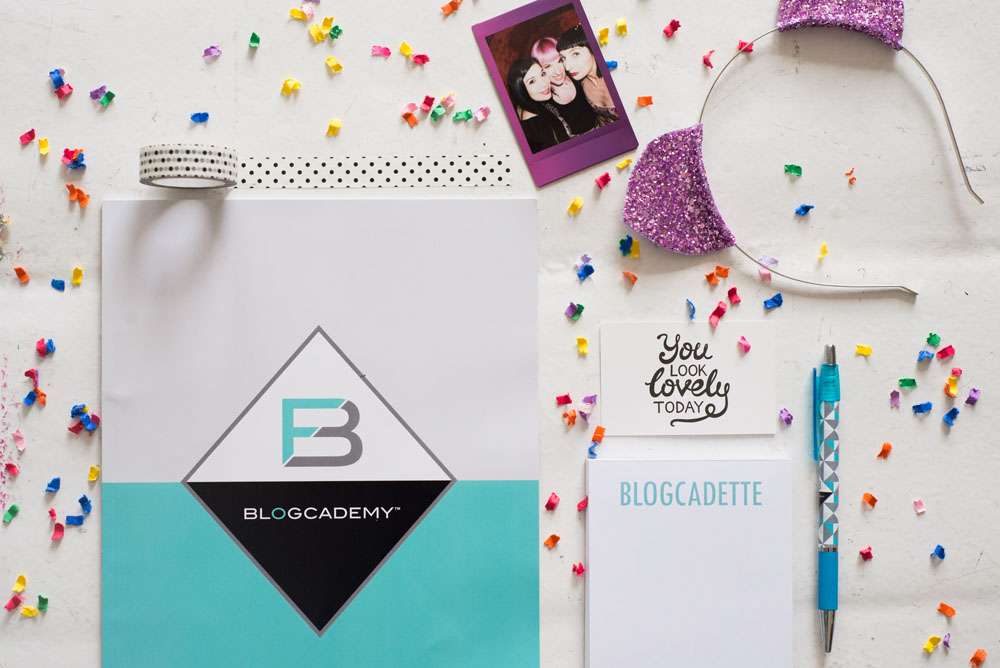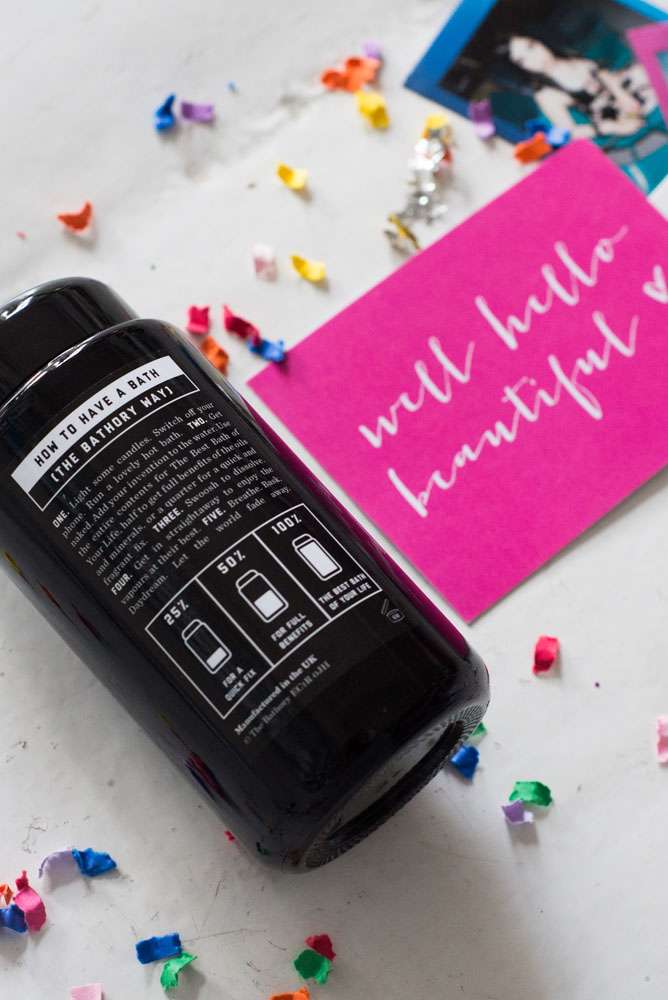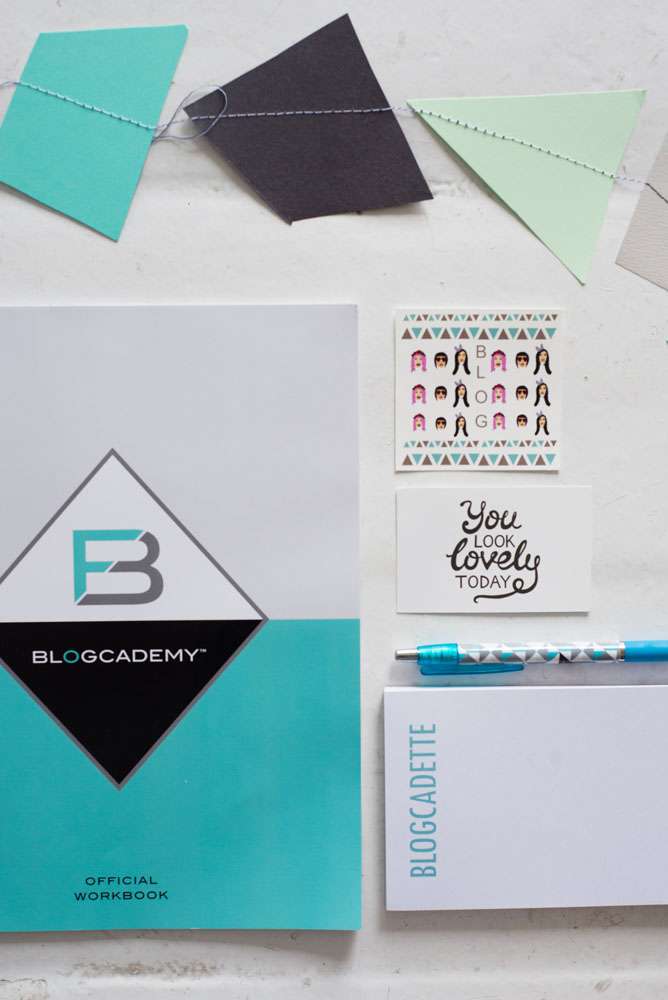 ♥ Wraggamuffins for providing delicious sweet treats and snacks for our British babes ♥ XOXO Stationery for the 'Blogcadette' notepads in London ♥ Pepper Ink Vintage for the sweet floral tattoo transfers  ♥ The Bathory for the coma-inducing custom bath salts ♥ Strange Case for the amazing paper décor ♥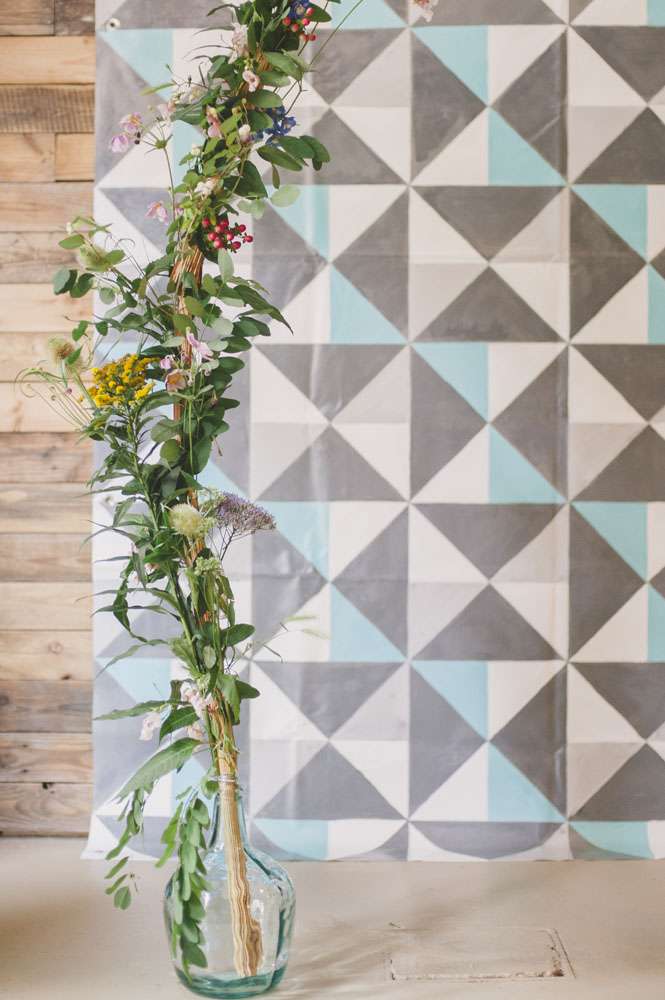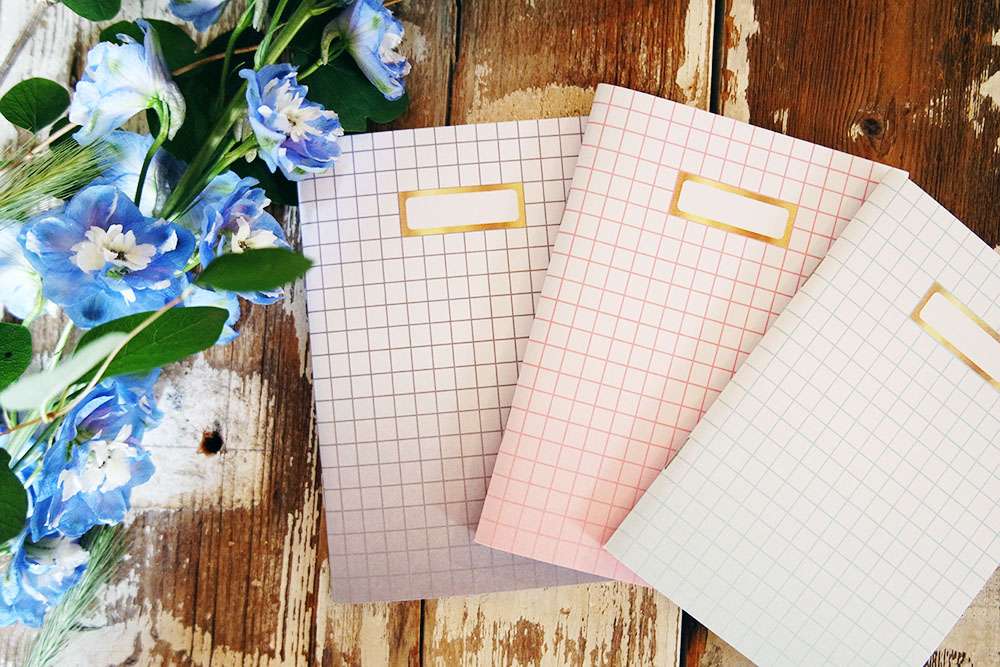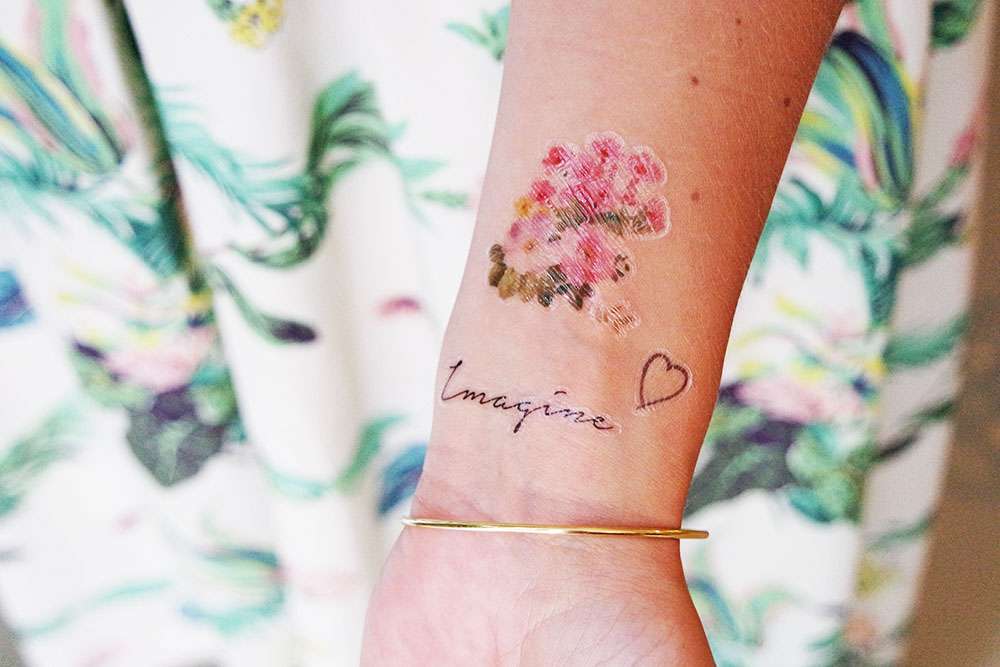 ♥ Lovely Cuppa for the plans for world domination books ♥ Mane Message for the no-snag hair ties ♥ Veronica Dearly for the notebooks in Berlin ♥ Cornelia Blom for creating our gorgeous photo backdrop in Amsterdam ♥ Sketch Inc for the ombre notebooks in Amsterdam ♥
And, of course, Lara, Holly, Shell and Kerry for taking these beautiful images for us. We love you!
The babes
The biggest thank you has to go to the women who actually came to the classes though. Obviously we couldn't do this thing without them.
I loved getting to know every single one of you and I can't wait to see what you all go on to do next!
London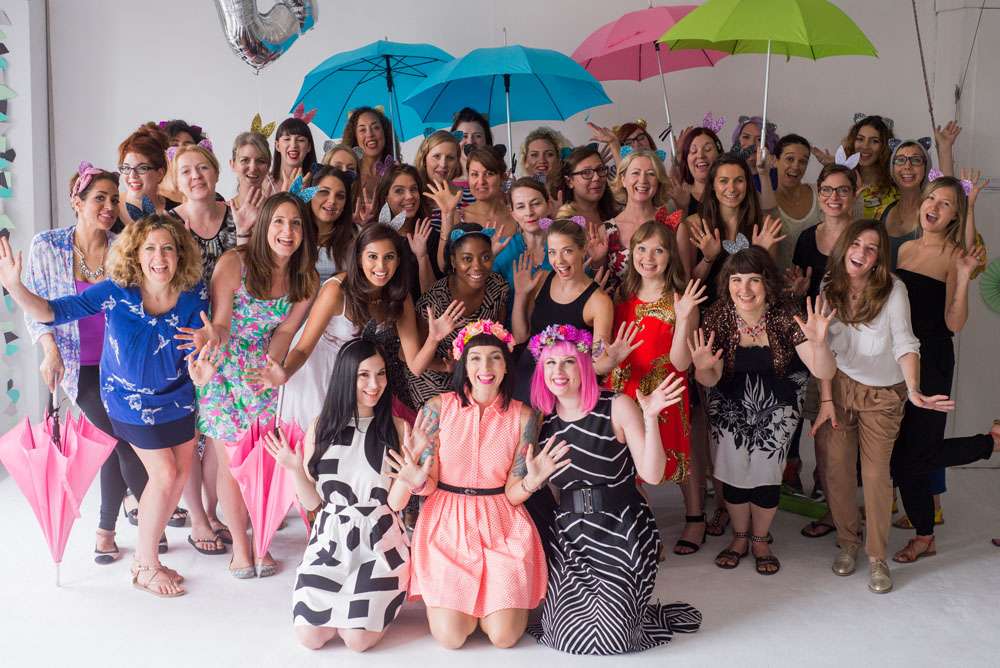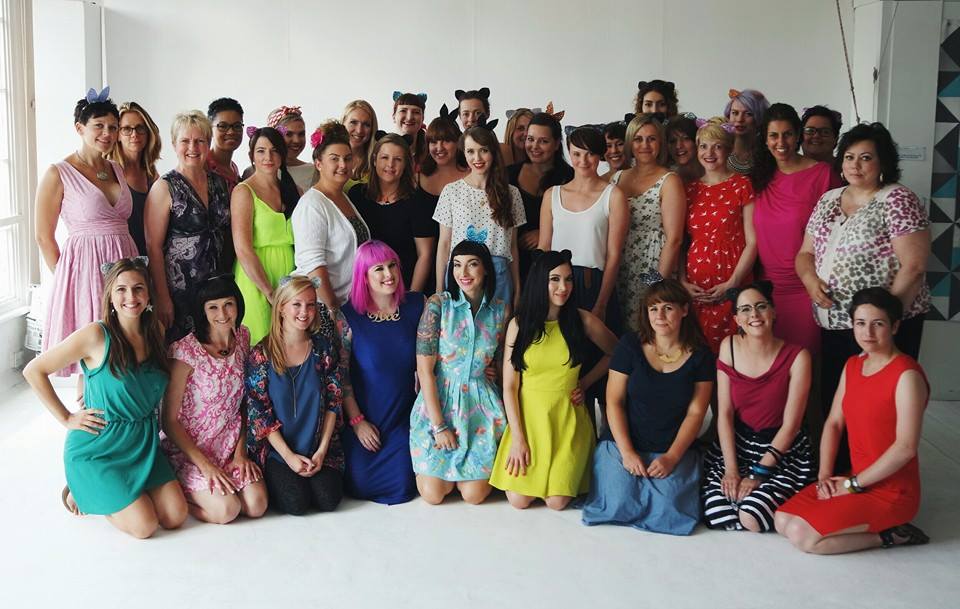 Berlin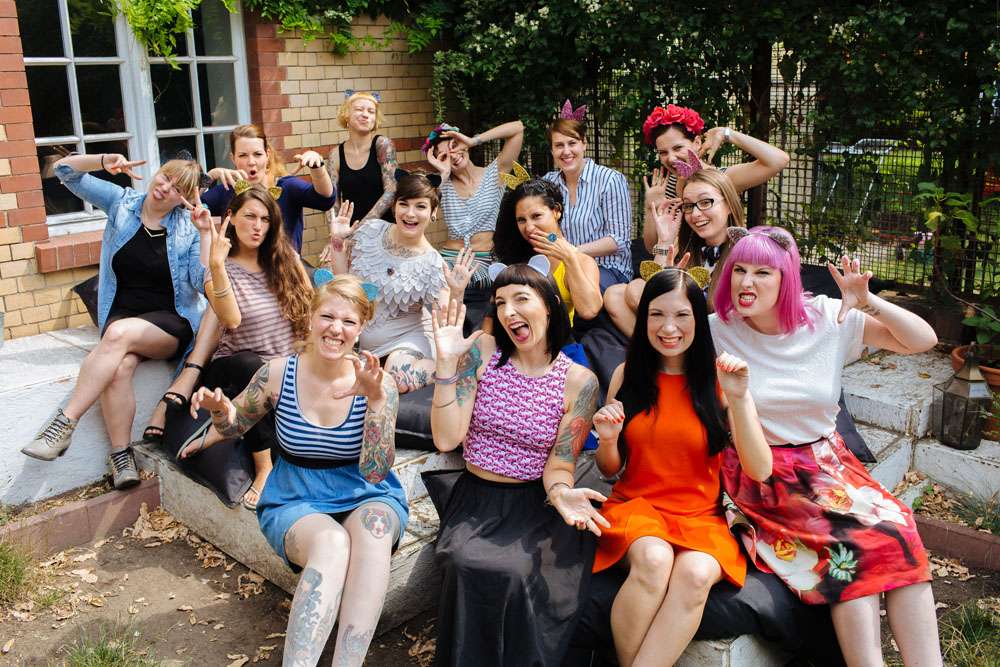 Amsterdam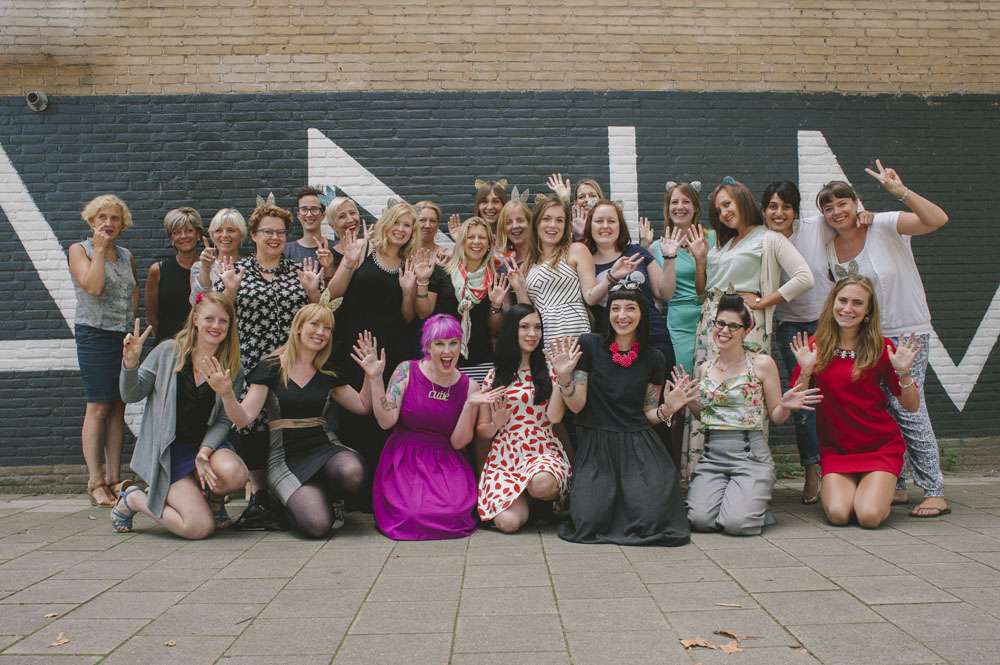 In just under a month's time we hit the road again, this time we'll be stopping off in New York (September 27th & 28th) and Washington DC (October 4th & 5th).
These are our last American dates of the year, so if you've been wanting to come but haven't got around to it yet, hop to it!