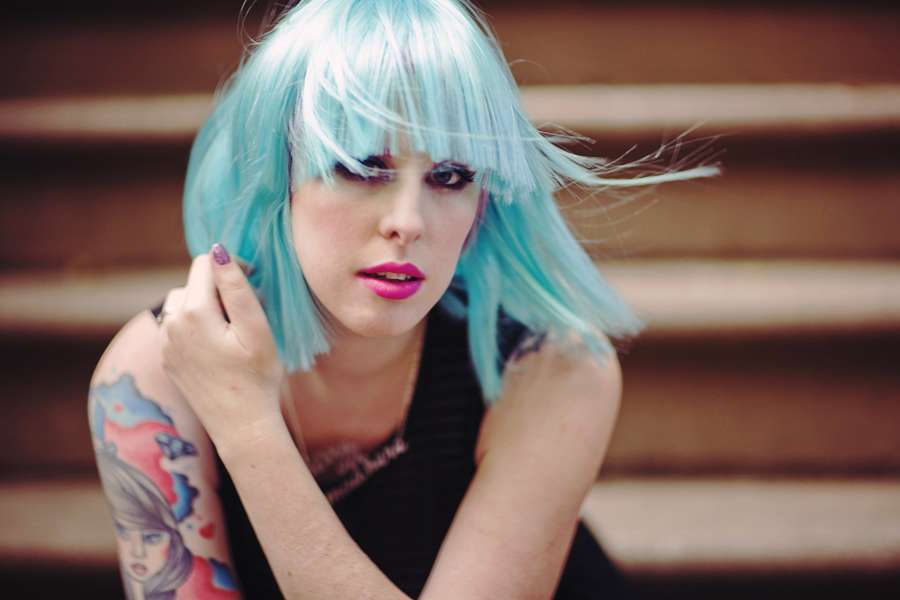 I love nothing more than a trip to Boots. It's my idea of heaven. All those tempting lotions and potions, beautifully packaged, promising to transform our skin to its baby soft and blemish free best. It's no wonder the average woman allegedly spends £100,000 on cosmetics in her lifetime!
I've been experimenting with my skincare routine a lot lately. I used to be very much a face wipe and whatever moisturiser I happened to grab at the supermarket kinda gal, but since hitting the big 3-0 I started to notice that my skin wasn't looking its best. It was a bit dull, a bit flaky and prone to breakouts. In short, it was very unloved and completely neglected. So I made a promise to myself to do something about it.
Of course, these products might not be right for you. For the record I have normal to dry skin, and I'm super duper pale. Although I don't really get that many spots, I occasionally have the odd break out, time of the month depending. My goal with my skin is to keep it as hydrated and luminous as possible. Since starting all this experimentation I've discovered that the more hydrated my skin is, the better my make up goes on and the longer it stays put – win win!
Cleanse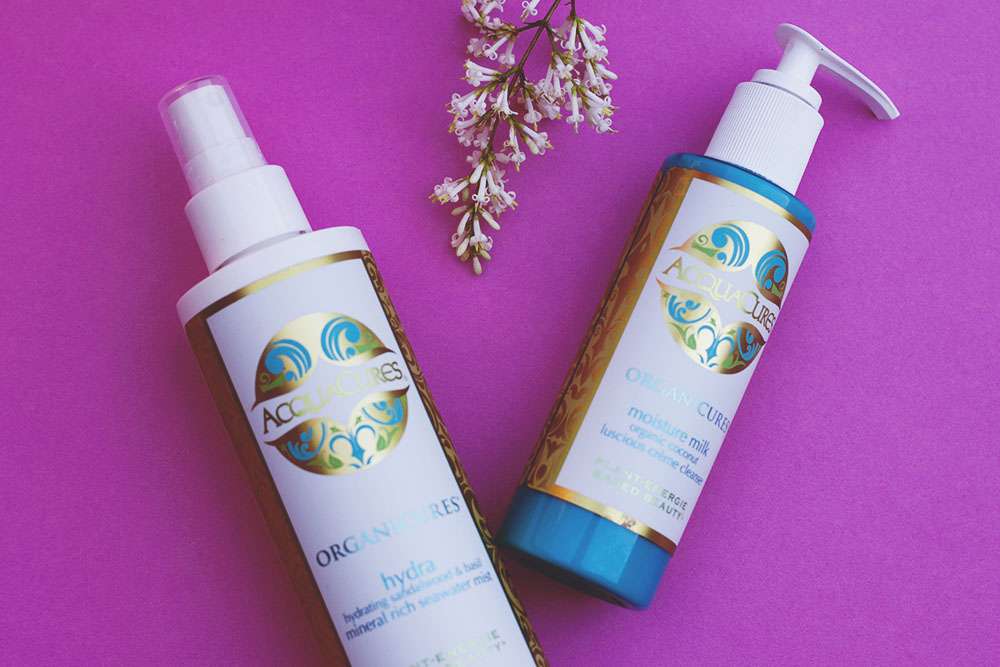 Mariah, founder of organic skincare company Acquacures, came to The Blogcademy in San Francisco. At the end of day one, she came up to me and handed me a box of her products as a gift. Now that's my idea of a good student!
I've been using the sulphate free gel cleanser almost exclusively since and I love it. It's gentle and smells naturally delicious. I also keep my bottle of seawater cooling mist next to me on my desk. It's perfect for a mid-afternoon refresh and lovely and cooling to boot which is an added bonus in this sweltering weather!
Mask
I picked up both a ProDerm Terreus Masque and Yum Gourmet Sakura Cherry Blossom Peel after a life (and skin!) changing facial at My Sugarbox in Vancouver. They're both Canadian products and are probably the most amazing combo of face masks I've ever used.
I was a little scared of trying the cherry peel at first (I'm instantly thinking of Samantha and her chemical peel calamity!) but I need not have worried. It does, erm, burn a little and the tub tells you to strictly not leave it on for any longer than seven minutes, but the results are worth the ever so slight torture!
Definitely my best look
Yes, when you're wearing it you look like you're auditioning for Carrie, and once you remove it your skin is BRIGHT red (hence the need for the ProDerm cooling mask afterwards) but the results are amaze. After using this skin is soft and smooth and my make up goes on like a dream. I. love. it.
Moisturise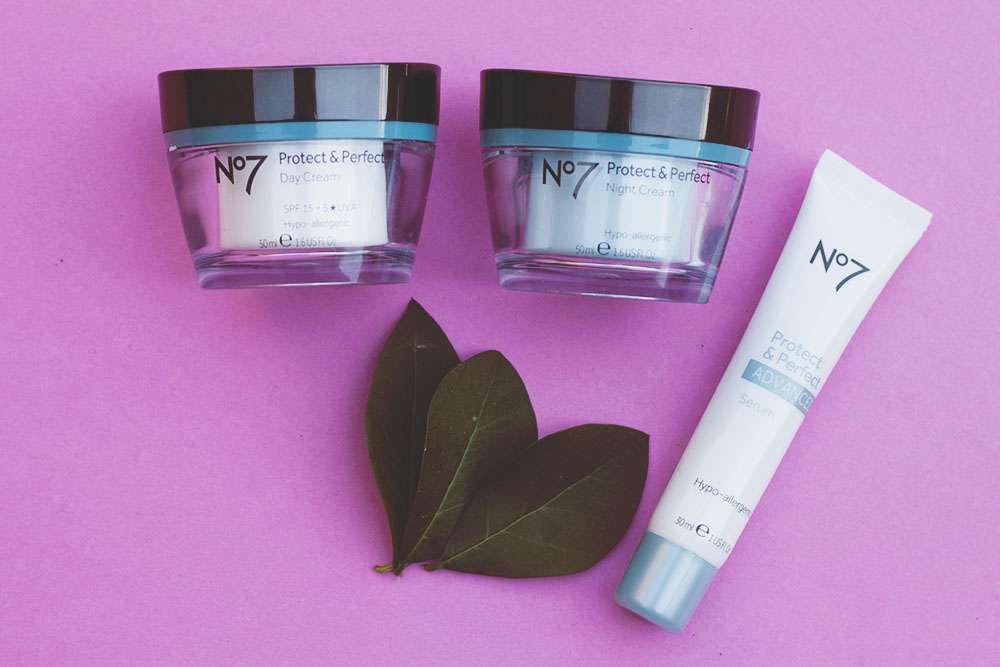 There's always a lot of hype when Boots No. 7 bring out a new and supposedly skin-transforming product. They're always pegged to rival the results of the likes of Crème de la Mer without the eye-watering price tag. And I'm a sucker for a good ad campaign.
I snapped up the entire Protect and Perfect range at the airport recently (hey, it was on 3 for 2!) and have been using it ever since. There are four varieties: 'Advanced' for ages 25-35, 'Intense' for 35-45, 'Lift & Luminate' for 45-60 and 'Restore & Renew' for those over 60.
After cleansing you slather on the serum, and once its soaked in you follow with either the day or night cream, and eye cream if you're so inclined.
The day and night cream are honestly much of a muchness and I probably won't buy them again, but the serum is awesome. It's super moisturising and feels silky smooth going on, acting as the perfect base for flawless make up. I can see now why it has such a cult following.
So there you have it, my current skincare faves. And, yes, before you say it, I've been told off many times for not using a toner, but really, who's got the time? If you use a brilliant one then I'm all ears, as you can probably tell, I'm always more than happy to take a little detour to my local Boots!