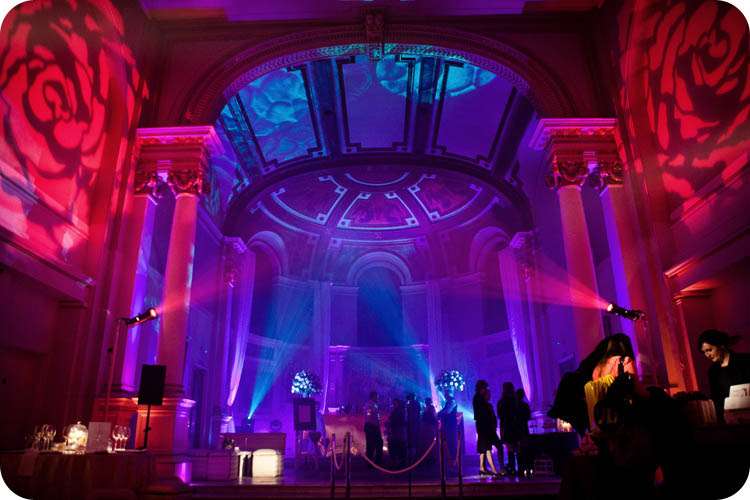 I almost don't know where to start with writing this post as the whole day is kind of a blur…a fabulous adrenalin-fuelled blur…but a blur none the less.
In actual fact, I know you really all just want to see the photos and video (eek!) of me walking the catwalk so shall we just cut to the chase and get straight to it?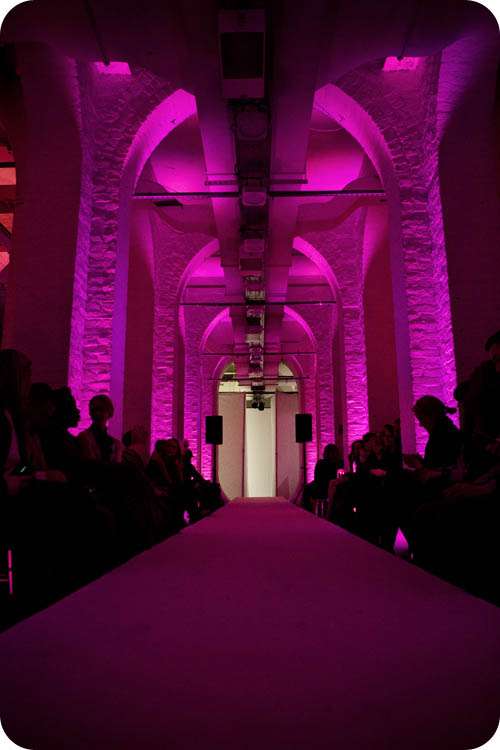 Yes..the catwalk was lit up pink! Do you think they knew I was coming?
HUGE thanks to Eliza Claire Photography & Shell de Mar Photography for taking these photos for me.
Lots of love to Allora Visuals for this exclusive video which they made to document my debut…
Yep, the veil fell off during the dress rehearsal! It wasn't pinned in properly whoops…that's what rehearsals are for though right?!
And to The Redfords who filmed this cute little iPhone video…
The outfits I'm wearing are (in order of appearance)…
"Hey, look there's Shell de Mar taking my photo!"
1950s-inspired short dress by Jacqueline Byrne
Shoes by Emmy Shoes
Pink earrings & necklace set by The Real Princess Company
Custom-made 'I Do' bow by The Real Princess Company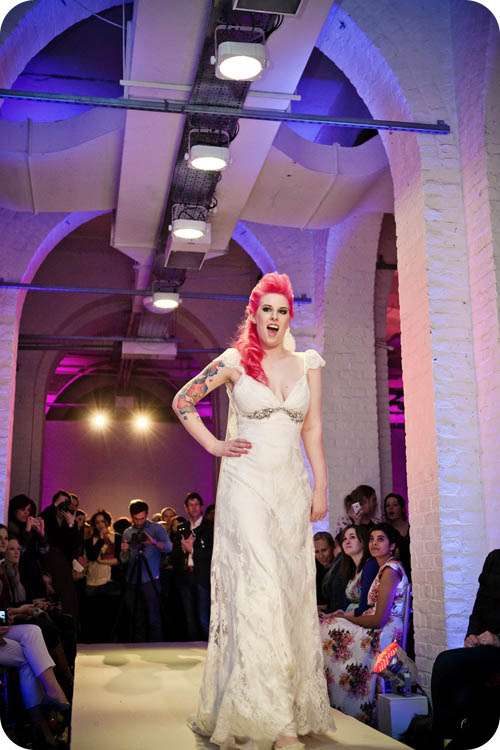 Lace dress by Joanna Johnson
Lace Mantilla Veil (a one off piece) by Luella's Boudoir
Shoes by Emmy Shoes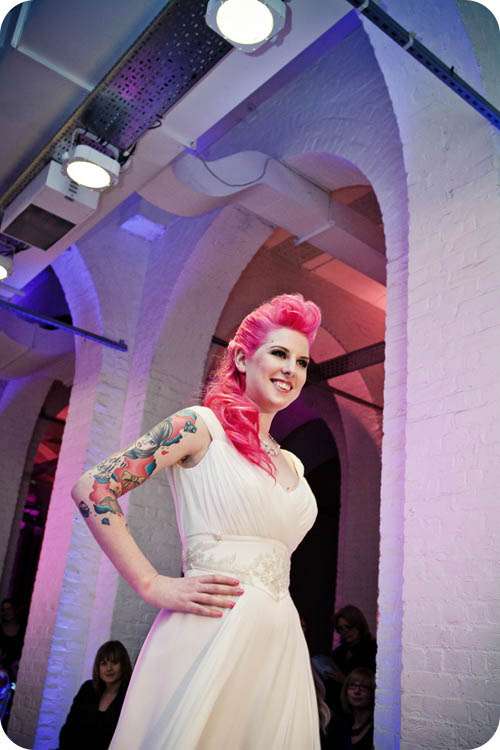 Floaty dress (worn without shoes) by Charlotte Casadejus
Necklace by Yarwood-White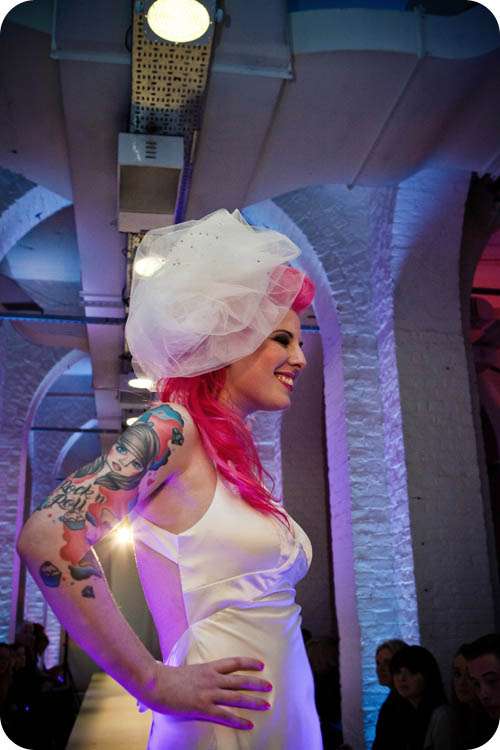 Yes…this veil is as awesome in real life as it looks…
Slinky backless dress by Caroline Atelier
Shoes by Emmy Shoes
Custom-made tulle & pink crystal pouffy veil by The Real Princess Company
All items are available exclusively through Luella's Boudoir. If you are interested in any of the items I, or the other models are wearing, then you can get in touch with Luella's Boudoir by emailing info@luellasboudoir.co.uk or calling them on 020 8879 7744
Extra love and thanks to Rachel Atwell of Luella's Boudoir for organising such an incredible event and for asking me to take part, and to Kate Barbour – stylist de jour.
Big shout out to all the other models (who taught me how to 'walk' and kept me laughing) and our dressers from Rose Bruford College in Sidcup who saw me in my knickers a little to often…
I also have to share some serious love for Alica Barron and the whole team at One Marylebone for playing host and finally the awesome team of Clipso London and the girls at Benefit Cosmetics for working miracles on my hair and make up.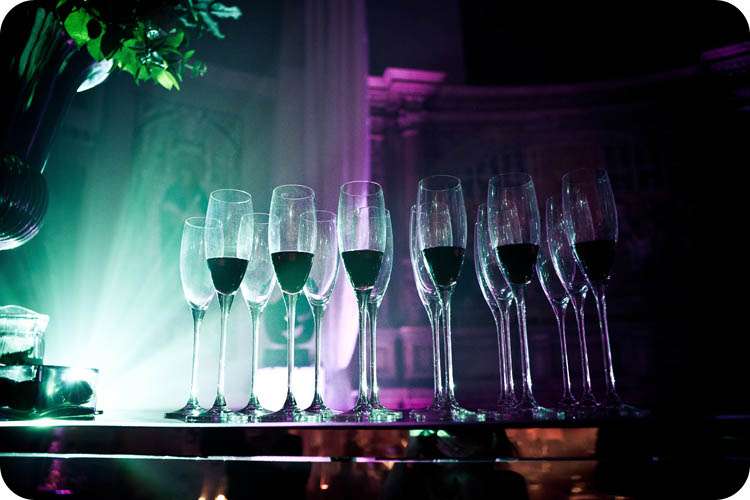 This sparkling red wine from GF Wines was so good… I bought two bottles!
Be sure to check out the gallery for more images of the show plus some exclusive photos of the rest of The Luella's Boudoir Wedding Fair…