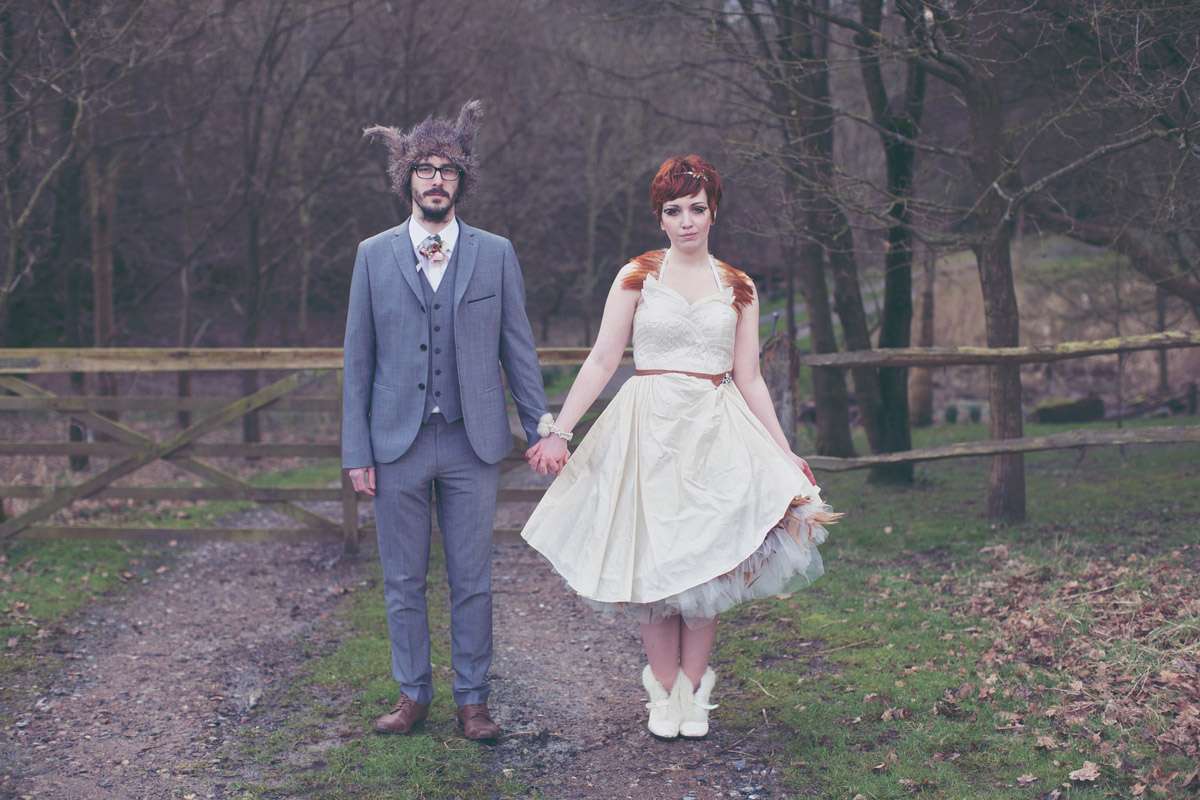 The Photography Farm is a three-day workshop for wedding photographers, hosted by Lisa Devlin on a beautiful 12-acre farm near Gatwick. I've been involved with The Farm since it's inception, helping to style the shoots and speaking to the 'farmers' about blogging, working with wedding blogs, advertising & marketing and building a successful online brand.
I love The Farm. It's quickly become my home away from home, a place I look forward to escaping to and somewhere I get to meet a whole host of new and exciting emerging wedding photography talent. I always leave the safe confines of the 16th century farmhouse with a head full of ideas, a new jolt of inspiration and a renewed invigoration for where the UK wedding industry is heading.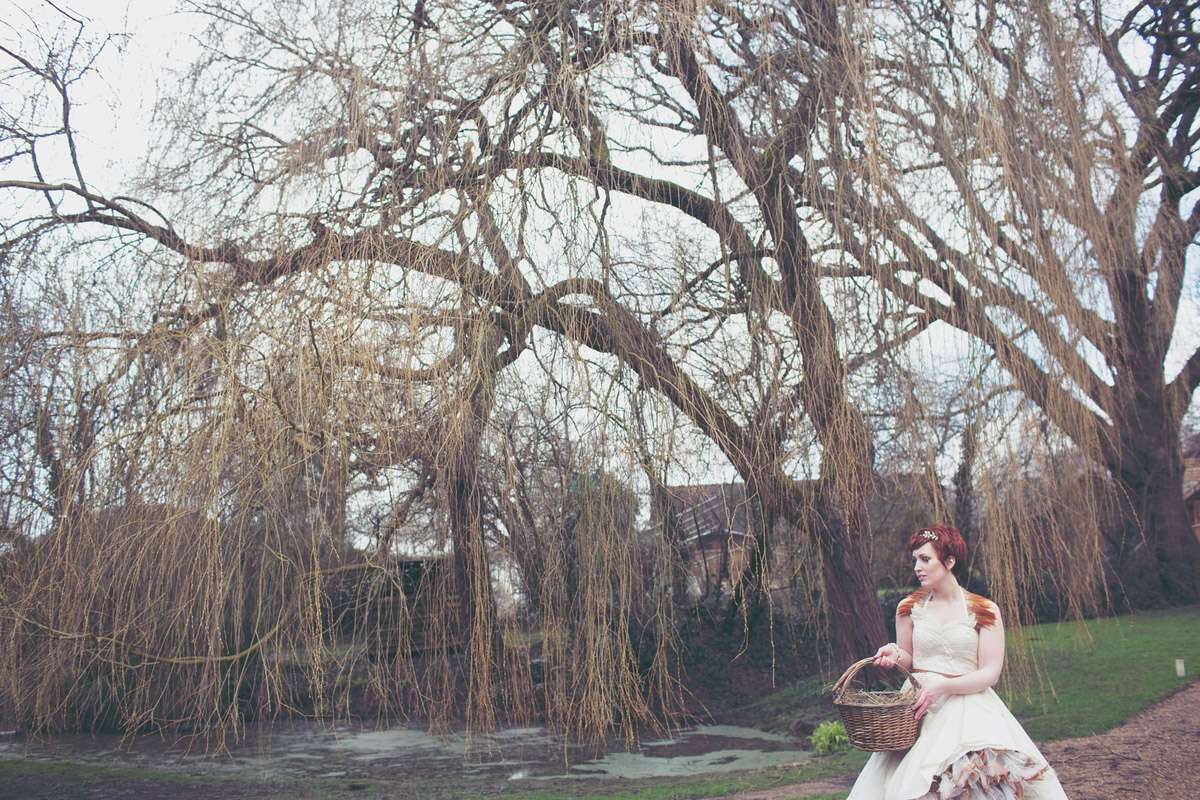 At each workshop, we pull together a styled shoot concept for the farmers to practice the techniques that Lisa teaches them on the first day. However never wanting to keep things simple, we always strive to come up with a creative idea to really get those farmers excited. For this latest shoot we had newlyweds Hannah & Iwan as our models.
There has been a huge shift in how the wedding industry views styled shoots. When I first started doing them (remember these?! – look at that baby face!) there was really no such concept. Styled wedding editorials were the reserve of glossy wedding magazines with their big budgets and large teams. But over the past few years there's been a huge shift, and now hundreds of small groups of wedding suppliers are gathering together to showcase their skills and play with new themes, trends and ideas. They're featured on wedding blogs daily and even the wedding magazines, for the most part, have cut down on the number of editorials they shoot, opting to instead publish the offerings of these eager-for-publicity contributors.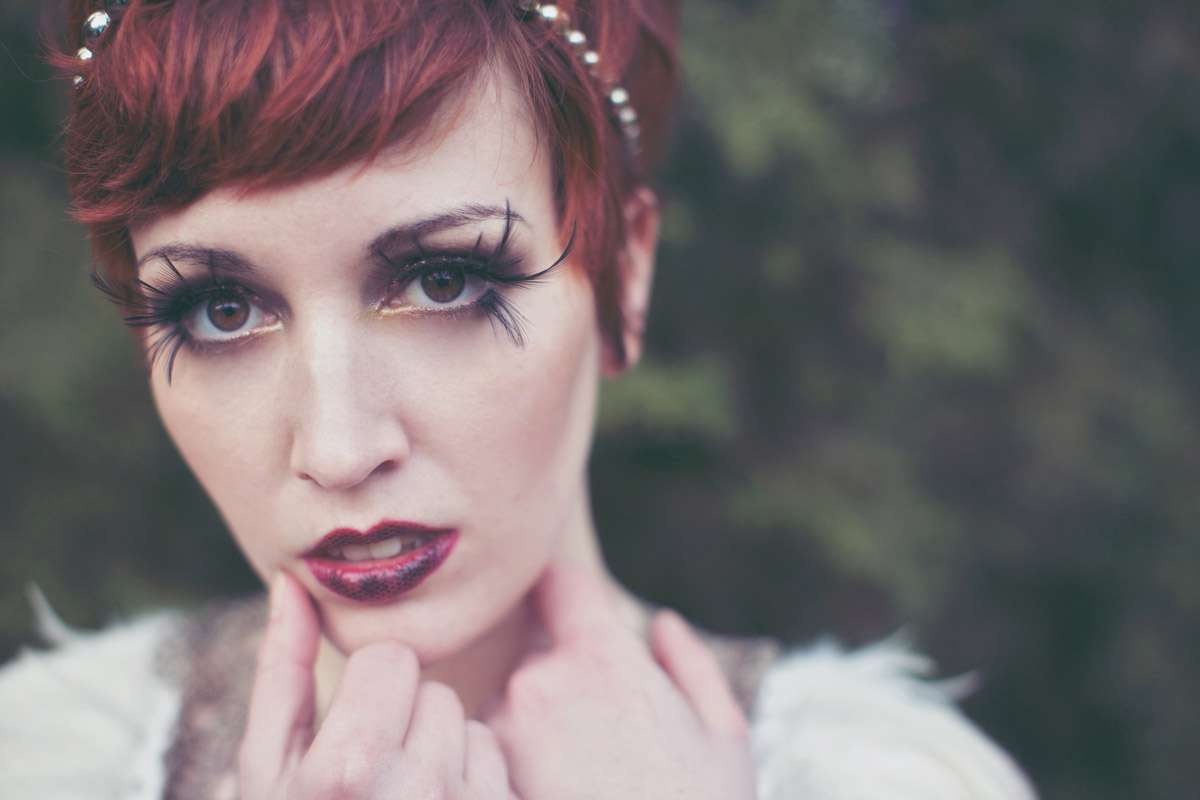 All this means that it is a very creative time in the industry, but the flip side is that the concept of a styled shoot has, for many, been getting a bit of a bad rep… and honestly I can see why. With the dream of a big feature if they can pull together something trendy, it can often seem like everything you now see has all been done before. The flipside is that these shoots can also put an immense amount of pressure on brides and grooms-to-be to make sure their wedding is similarly 'blog worthy' (but that's a whole other topic in itself and one I could write about for days). I'm all for suppliers coming together to create something magical and new, but if I have to see another flippin' cupcake, or retro theme, or vintage whatever styled shoot I might just scream.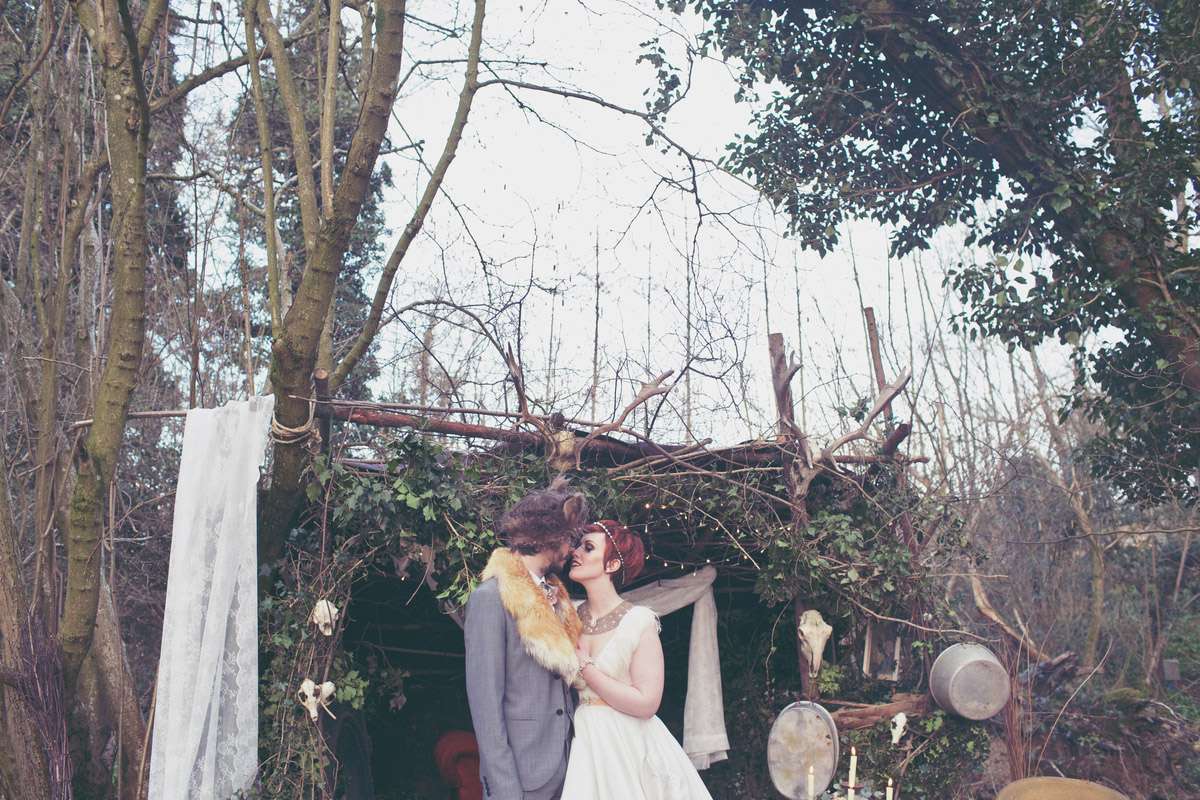 What I love about the Photography Farm, is that Lisa and the team always, always strive to come up with something unique, and an idea that hasn't been done before. We don't look to everyone else to see what's popular, instead we look at the couple who will model for us and create a story or concept around their relationship. It might be an ambiguous or unobvious link, but the key is that it is always there and means something to the people in front of the camera. Lisa & Alex were married in Las Vegas and so their shoot became an airstream dream (just in a field, not the desert!) with nods towards the weirdness of mid-century suburbia, Rachel & Jamie love to travel and so their concept was a hippy, nomadic travellers aesthetic… and as Hannah & Iwan love foxes & Fantastic Mr Fox, the idea for this shoot came to us with relative ease. Lisa, who drives the whole thing, already had a nugget of an idea about wanting to do something to do with animals. All she needed was the right couple to base it around.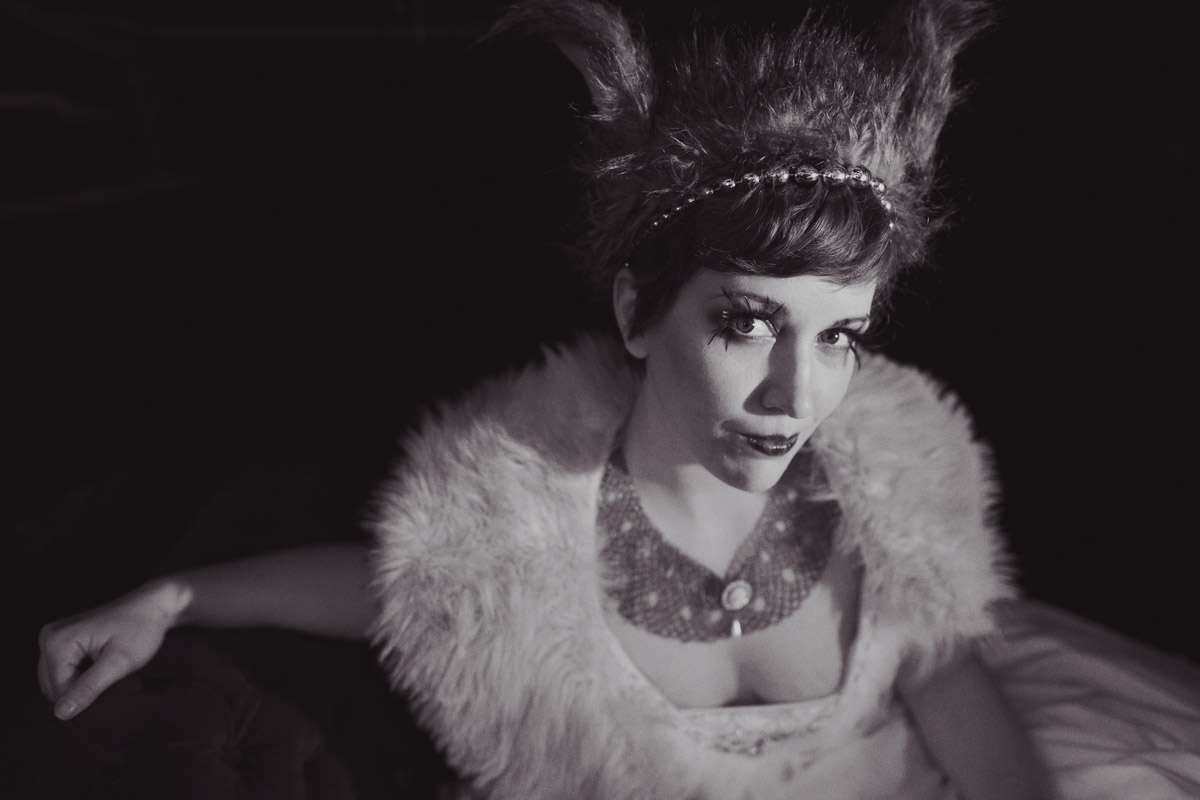 "The first step is to ask the couple some questions about their relationship and the things they love", explains Lisa. "I then pick a little seed of an idea from something that they've said and nurture it into the full styled shoot. Often what ends up being the theme can seem quite abstract to an outsider looking in, but what's important is that for the couple themselves the shoot has greater meaning. We used the styled shoot to express an aspect of their relationship through a narrative, but at the heart of that is always their own love story. In my opinion this is where a lot of styled shoots fall down – there's no emotion, no authenticity – it's just a bunch of pretty 'stuff'."
"To illustrate my point, this is how we got to the story of Hannah & Iwan's shoot. I was looking at Hannah's Facebook profile picture which is her wearing the Fox ears hat that we eventually used for the shoot, and thinking about how we could build a narrative around it. Then I read the story of Jemima Puddle Duck which goes a little something like this: Jemima lives on a farm and wants to hatch her own eggs, but the farmer's wife routinely confiscates the eggs to allow the hens to incubate them. Jemima tries to hide her eggs, but they are always found and carried away. She sets off along the road to find a safe place away from the farm to lay her eggs. On her travels she meets a fox who persuades her to rest her eggs in his shed. She lays them down and the fox suggests a dinner party to mark the event, but his real plan is to eat them. Our shoot wasn't to be a literal interpretation of the story, but having a narrative like this to guide us really helps keep everyone on track."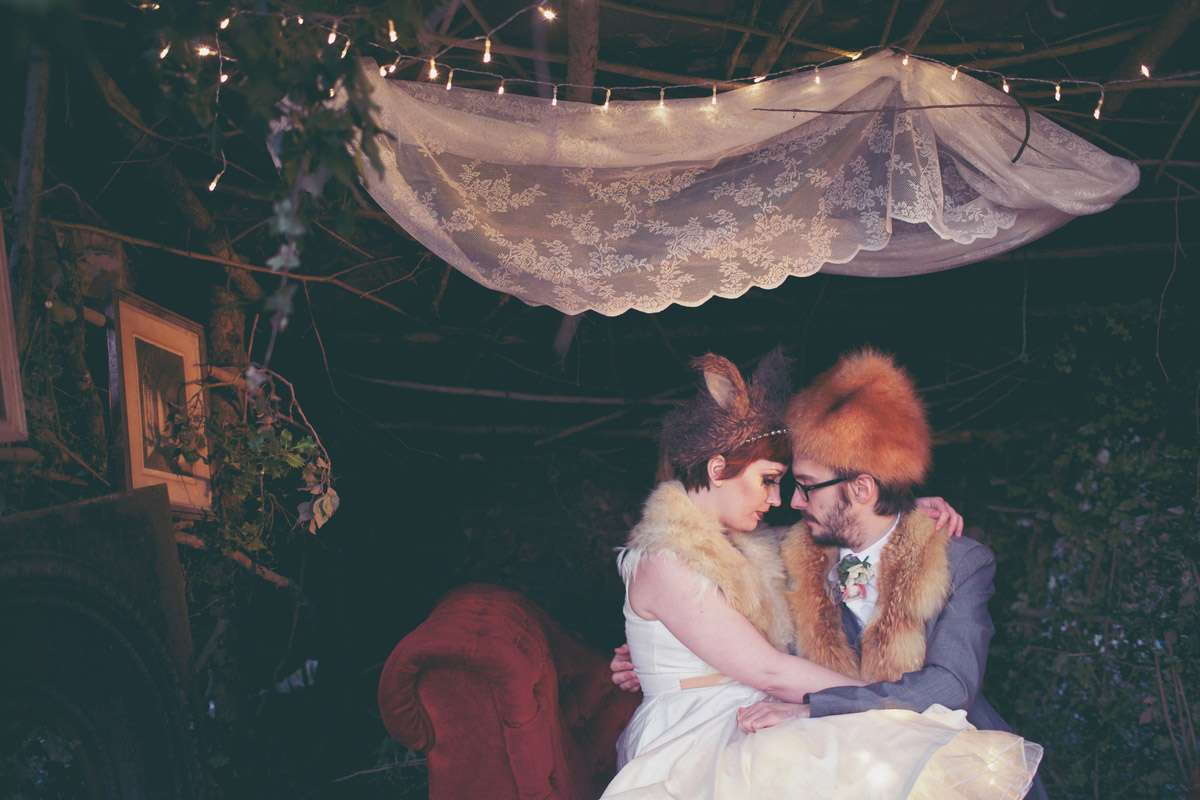 The Photography Farm is a magical place. I'm so honoured to be involved in such an innovative wedding photography workshop. If you'd like to see some more shots from this shoot, snapped by some of the latest Farmers, you can do so by clicking their respective links below the gallery. And if you're interested in reminiscing over the past Farm shoots you can do so right here. I'd love to know which your favourite is.
Be sure to check out more shots from this set, taken by the other 'farmers' Tony Whitmore, Alexa Loy, Rebecca Douglas, Kerry Diamond & MM Photography.
The next Photography Farm will be taking place on May 7th-9th. This workshop will be slightly different from previous events, with a guest segment from design and branding expert Melissa Love. She will be sharing some insights on how great design can boost your business. She will be discussing branding, showing you the steps you can take to create an engaging brand and one that carries across everything that you do. For further info or to book your spot, check out the Farm website or contact Lisa directly by emailing lisa@devlinphotos.co.uk or calling 01273 231047. Lisa is currently offering an earlybird discount, if you sign up before April 15th, of £100 the ticket price.