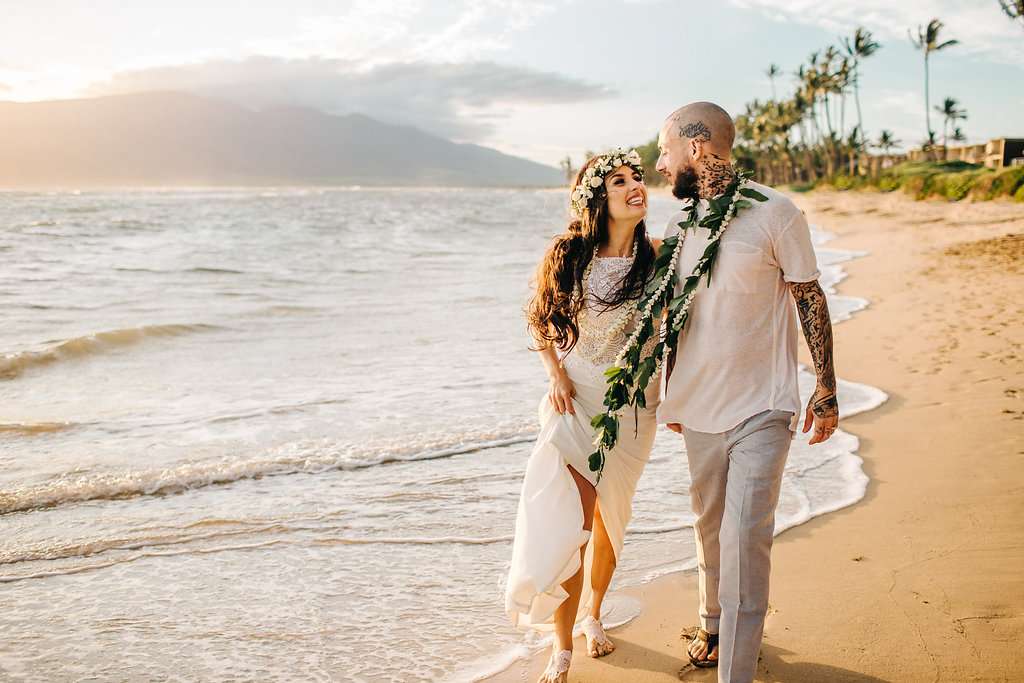 Underground rapper and producer, Eli (Eligh) married Jessica at the Aloha Aku Inn & Suites in Maui, a place they have loved and visited together for a long time. They wanted a simple and beautiful ceremony followed by a low key celebration with their nearest and dearest.
"The inspiration for our wedding was just to get married in our favourite place and have everyone there with us", said Jessica. "We decided to rent out Aloha Aku for both of our immediate families and stay there with them prior to and a couple days after the wedding. It was really fun to walk out onto the lawn where we stayed and basically get married in the backyard. It felt more like our home for the week than a venue. Spending the first couple of days with our family as a married couple, prior to honeymooning, was such a unique experience and I'm so glad we did it that way."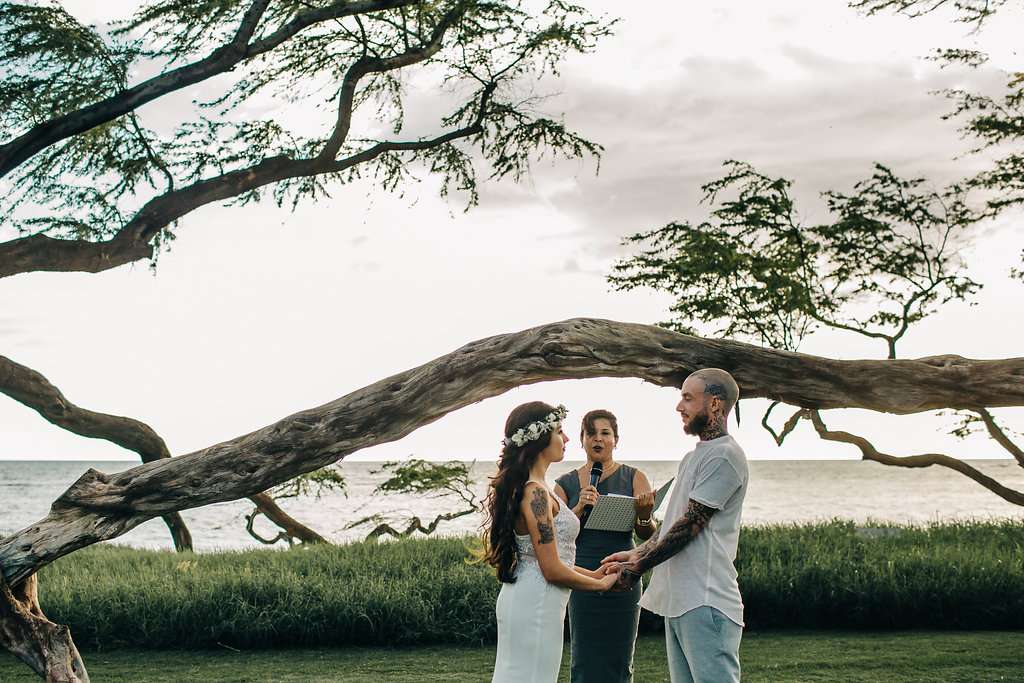 The bride wore a stunning, yet simple, dress which wasn't a wedding dress at all. "My dress was from Camille La Vie and I found it for $200 dress in the evening gown section. I knew I wanted something simple and beach appropriate – it even had a train. Wedding dresses at Camille la vie started at $800 so this was a total bargain." Eli kept his outfit simple too with trousers from Topman, a shirt from Urban Outfitters and Reef sandals.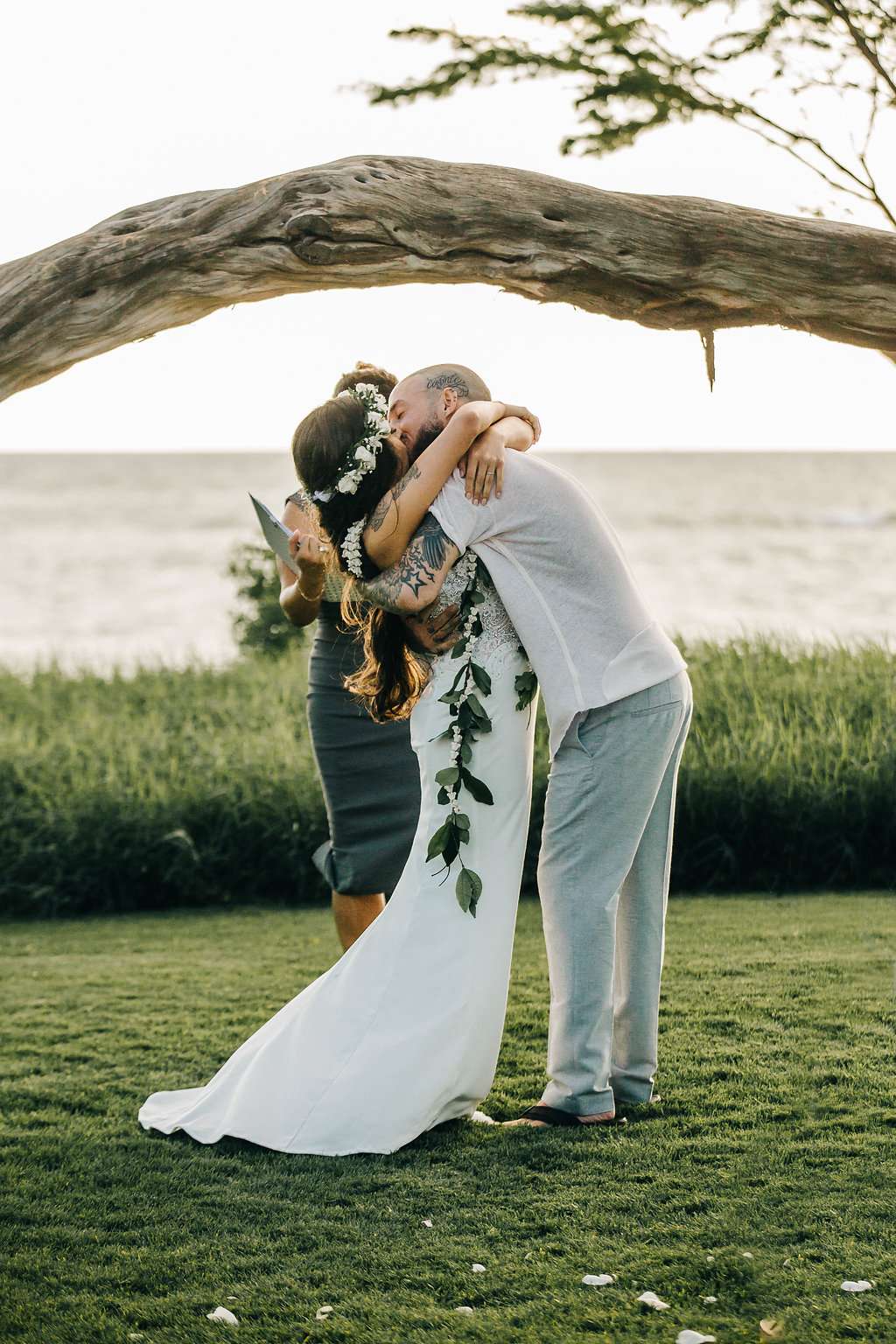 The decor they chose was minimal, with the couple opting to keep things simple rather than stressing themselves out with lots of props and 'stuff'. After all, the location was so spectacular it really didn't need much extra adding to it at all!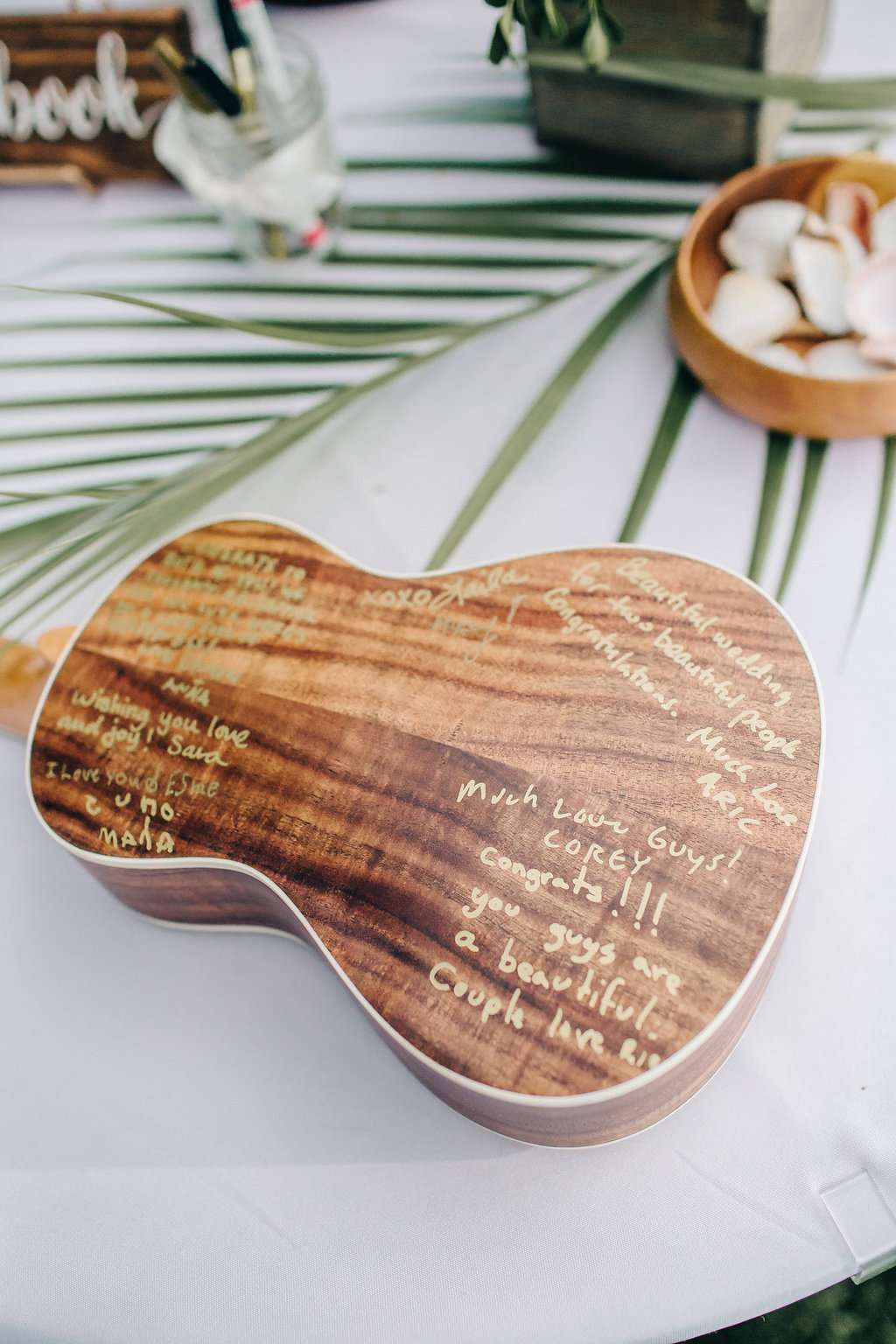 "I put together the spread, but we wanted to keep it rather simple", she continued. "We lined the dinner table with palm fronds, maui gold pineapples, blue mason jars with proteas and gold mercury votive glasses with tea lights. I set up a few wooden signs that I had made on etsy as decor.  Having dinner with everyone after the ceremony and photos was our favourite part of the day. It was so amazing that everyone made the trip out to celebrate with us."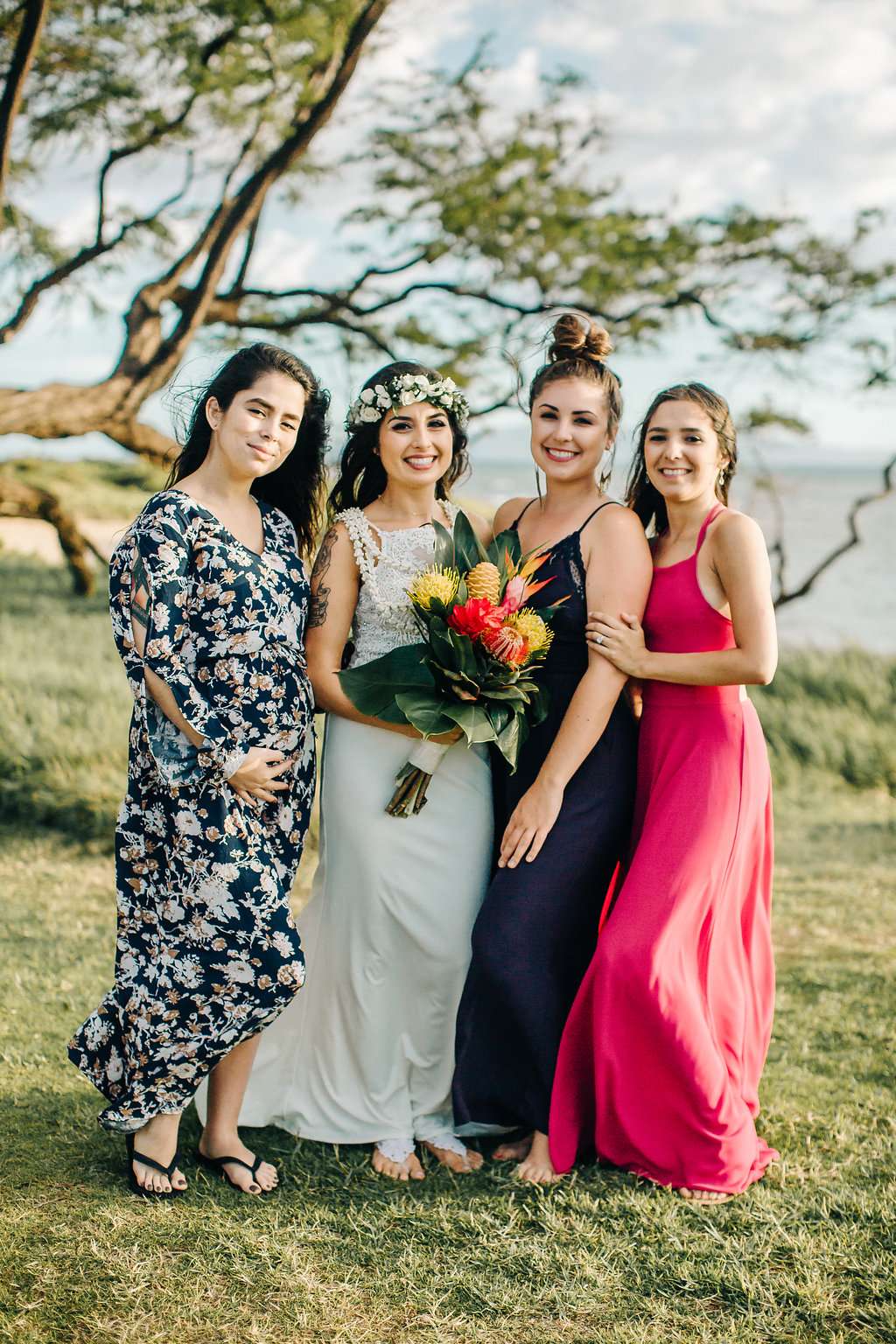 "When people say the day goes by so fast, they're not kidding!", she laughed. "Our favourite part was probably the speeches that were given by our guests. One of Eli's oldest friends talked himself into the most, well, awkward wedding speeches of all time. While attempting to express how happy he was that Eli finally found me, he brought up old flames and 'while there weren't that many, there wasn't a short supply either'. We both laughed incredibly hard and his speech will be remembered as hilarious and charming. Our photographer got some great photos of our reactions during these stories."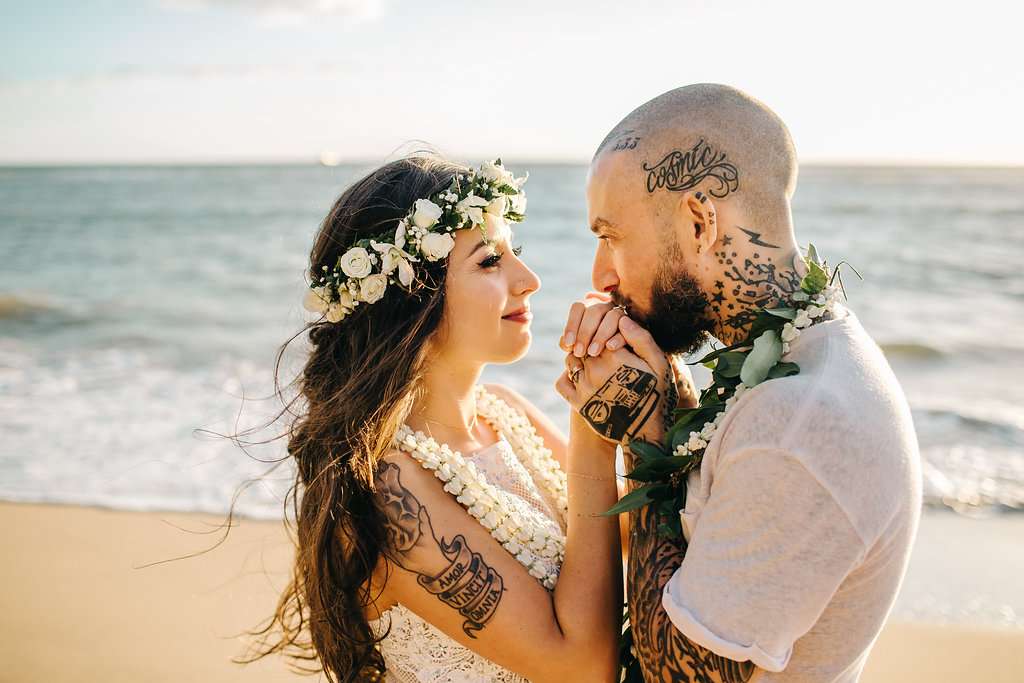 Their biggest cost was the venue, but by keeping everything else relatively simple they were able to save money on the extras. "The property at Aloha Aku is 20 feet from the beach, surrounded by lush greenery, tropical plants, and a tree that branched out and created a natural 'altar' with a guest view of the beach behind us. The lights and tiki torches on the property were sufficient and allowed us to save on lighting. We nixed the DJ, band and dance floor. We had a friend play ukulele for us while I walked down the aisle and guitar for our first dance. We made a playlist and used a Bose speaker for background music during the ceremony and reception. We picked up our wine and beer from Costco, malasadas from a Komodo Bakery, and mint-lime hibiscus tea and turmeric-ginger lemonade from a local food truck in Haiku. I discovered that Maui Florals supplied Costco with their flowers and I was able to place an order with them for the specific flowers and palm fronds I wanted, and pick them up at Costco."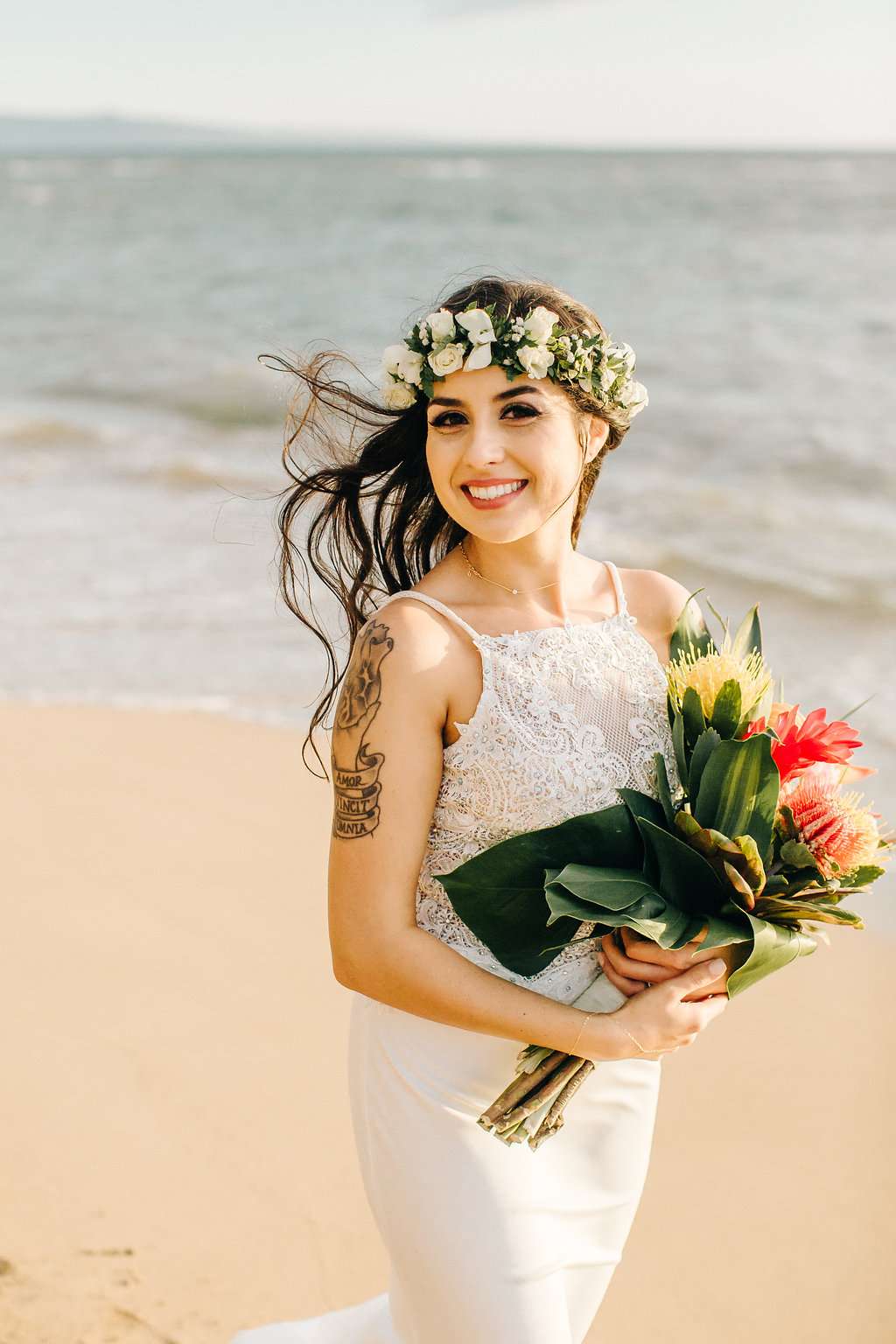 "Planning our wedding at our home away from home was such a joy and keeping it simple was the best decision we ever made. We used the venue as the decor and stuck to our budget while being more eco-friendly. Planning a destination was equally amazing and a struggle. Thankfully we took a trip out two months prior to the wedding to view the venue and get an idea of what we needed for the ceremony and reception (we're so lucky to have been able to do that!)"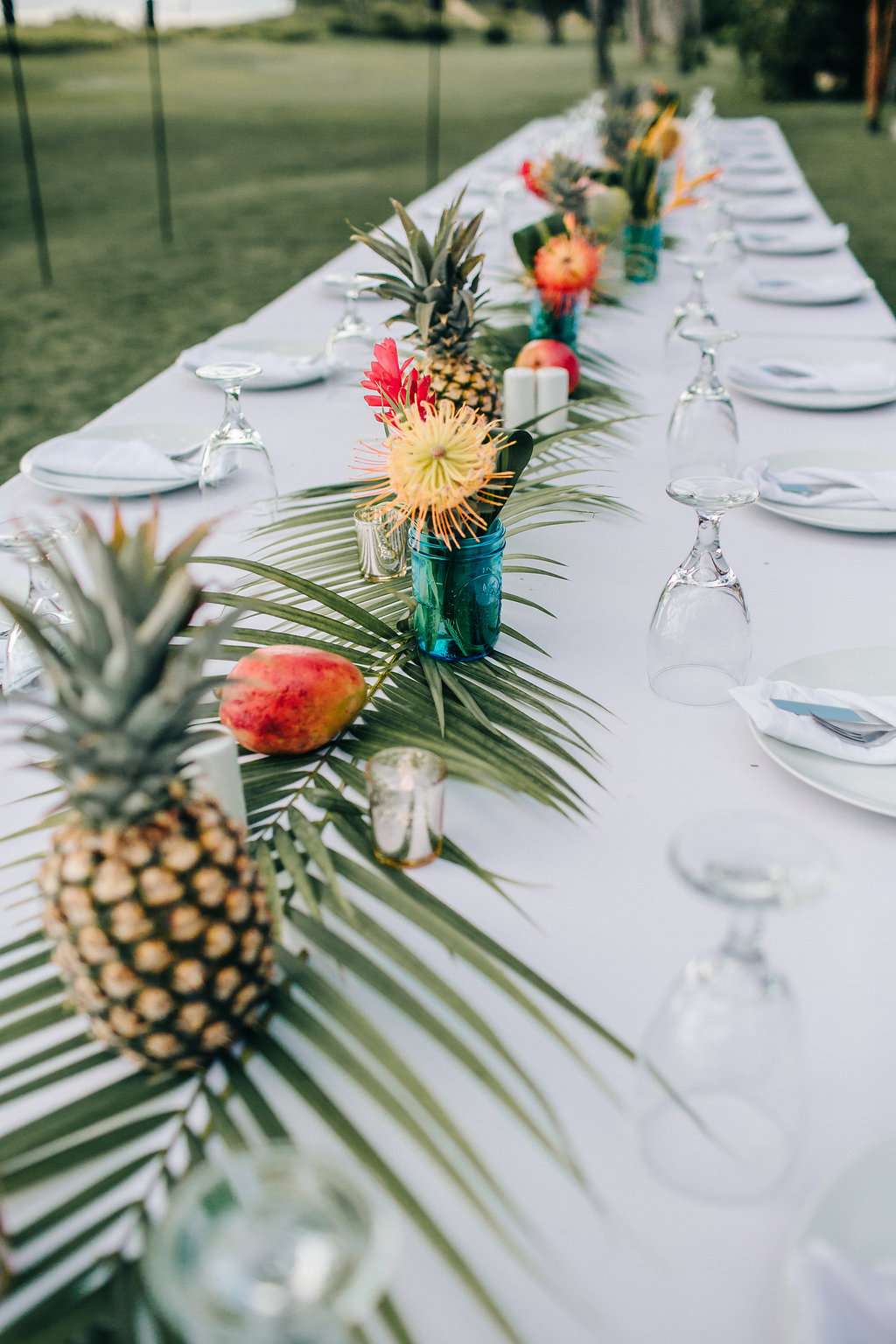 "We wouldn't change a single thing about our wedding", she concluded. "We planned and researched and shopped around. The day turned out exactly as it was meant to be and we did what we set out to do – to get married! Our advice for other couples would be to keep it simple. Cut costs where you can, but shell out the extra dough for a wedding coordinator (couldn't have done it without her) and a professional photographer. These are photos you'll get to share and cherish later. Most of all, have fun! You get to marry your best friend and relish in a day that's all about your love for one another."