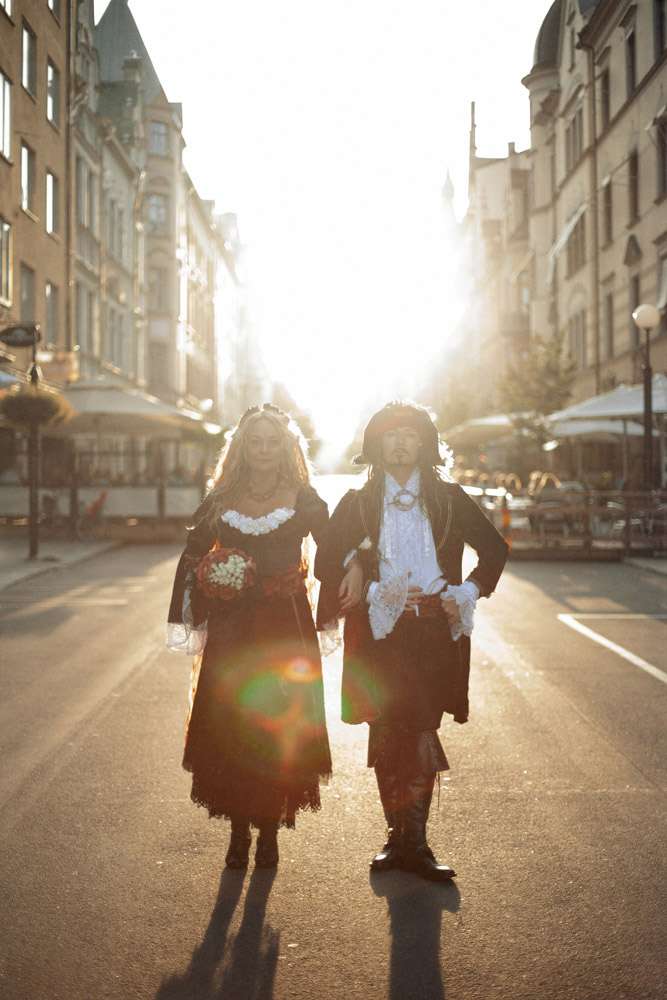 With almost zero budget but a theme they knew through and through Gina & Fredrik had a pirate themed wedding in Sweden. They were married at the Port of Sundsvall (where else?!) and had their reception at their own home. The couple made their own clothes and apart from their wedding photographer David Schreiner, had no other vendors helping them out.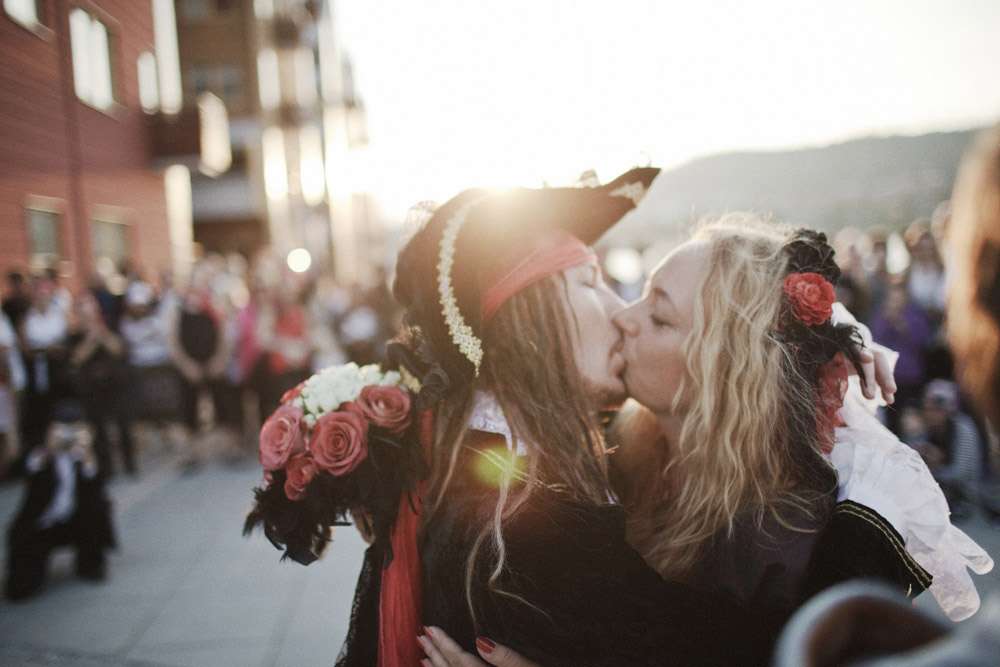 "We walked everywhere and had our guests playing music as our entertainment", explained the bride. "My daughters did my hair and make up and we made our own outfits. The wedding was very casual and relaxed. Only our best friends and closest relatives where invited. The wedding was held in the harbour, which was rather unconventional. All our guests got in with the theme and they all dressed up. We had bottles of rum which where labelled with our last names."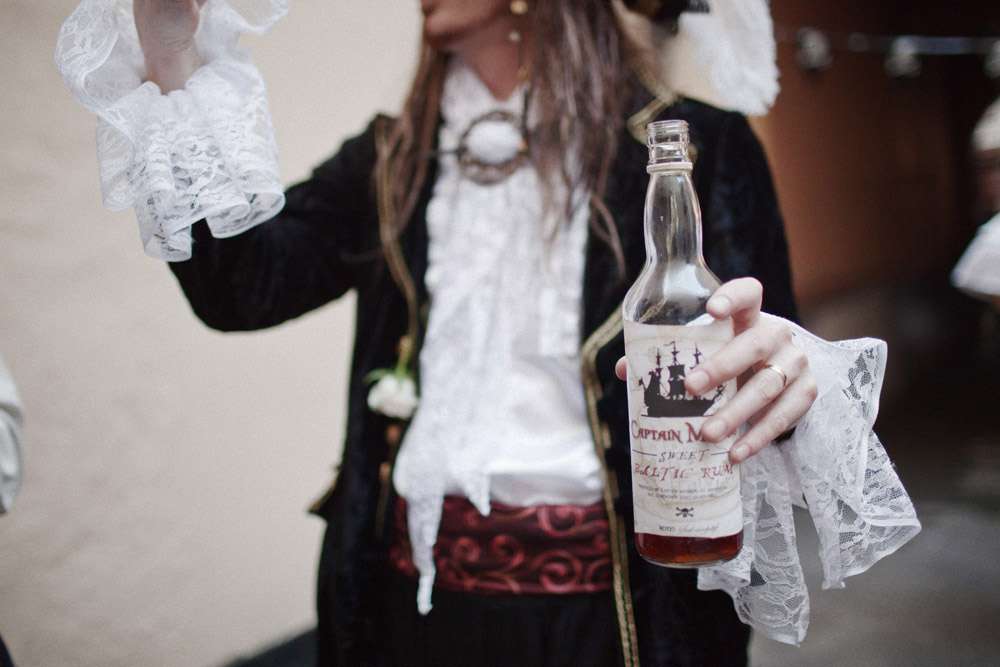 So fun! Thank you to Gina & Fredrik for sharing with us today.
Suppliers
Photography: David Schreiner
Ceremony Venue: Port of Sundsvall, Sweden
Reception Venue: Home
Clothing: DIY