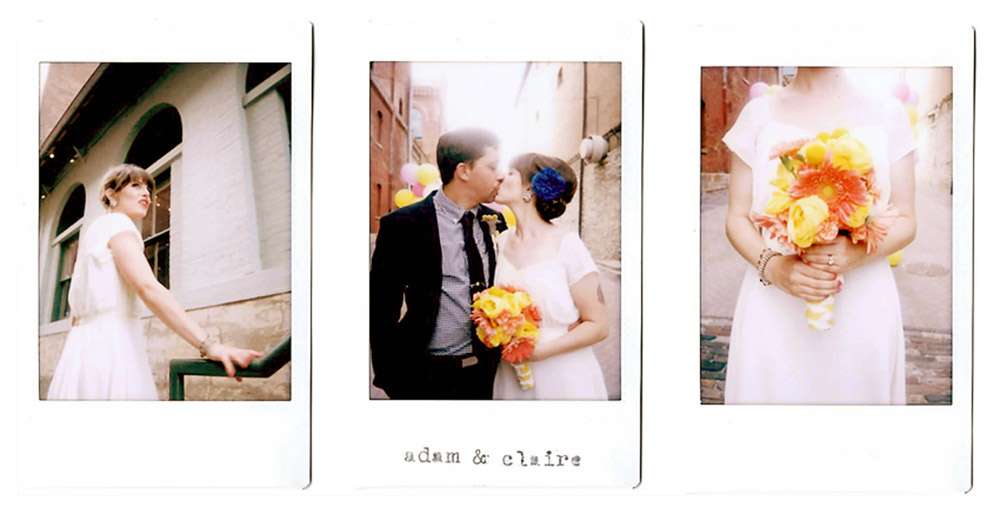 Adam & Claire were married at Via Vecchia Winery, Columbus – well actually they were married in the alley behind Via Vecchia Winery but they had their reception indoors afterwards!
With the groom a wedding photographer himself, they put real importance on their images and so set up a pre-wedding 'first look' to capture some intimate moments before the ceremony kicked off. For this Claire wore a BHLDN dress designed by Orla Kiely, She changed back into this outfit for the reception but for the ceremony itself she opted to wear her mother's vintage wedding dress. Adam had no idea she was planning to do this or to even get changed at all, so seeing her walking down the aisle in a different dress than he expected must have been a very special moment indeed.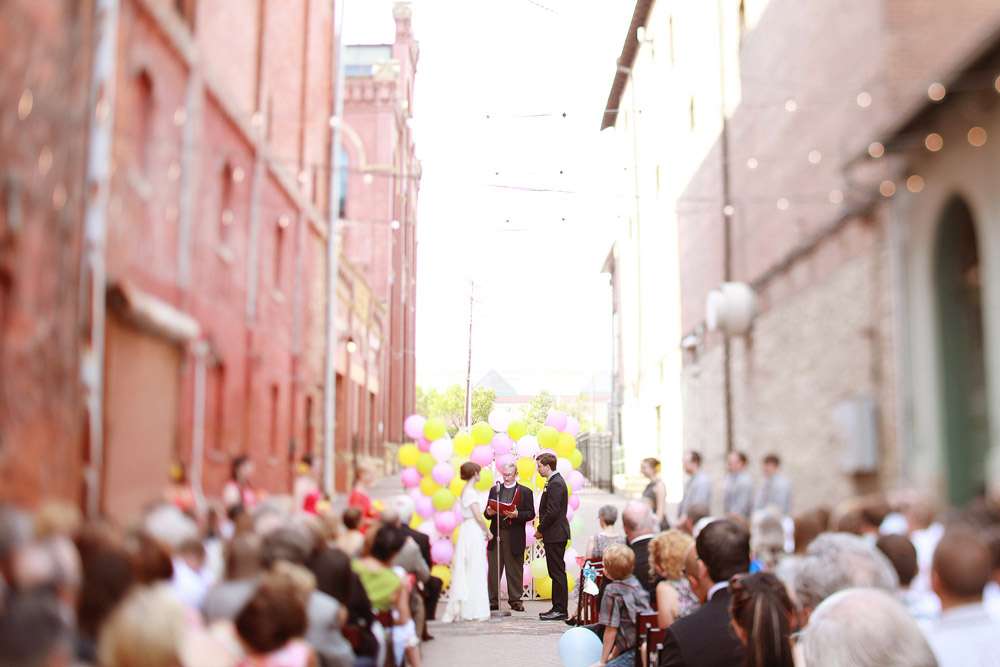 "We DIYed as much as we could for the wedding", Claire explained. "It was definitely super stressful at times, but the end result was well worth it! We wanted every part of our wedding to reflect our personal styles. I would also highly recommend Etsy…you can find literally anything on that site! We did everything from the invitations to the food to the décor exactly how we wanted and did not worry if people thought it was too unconventional or weird."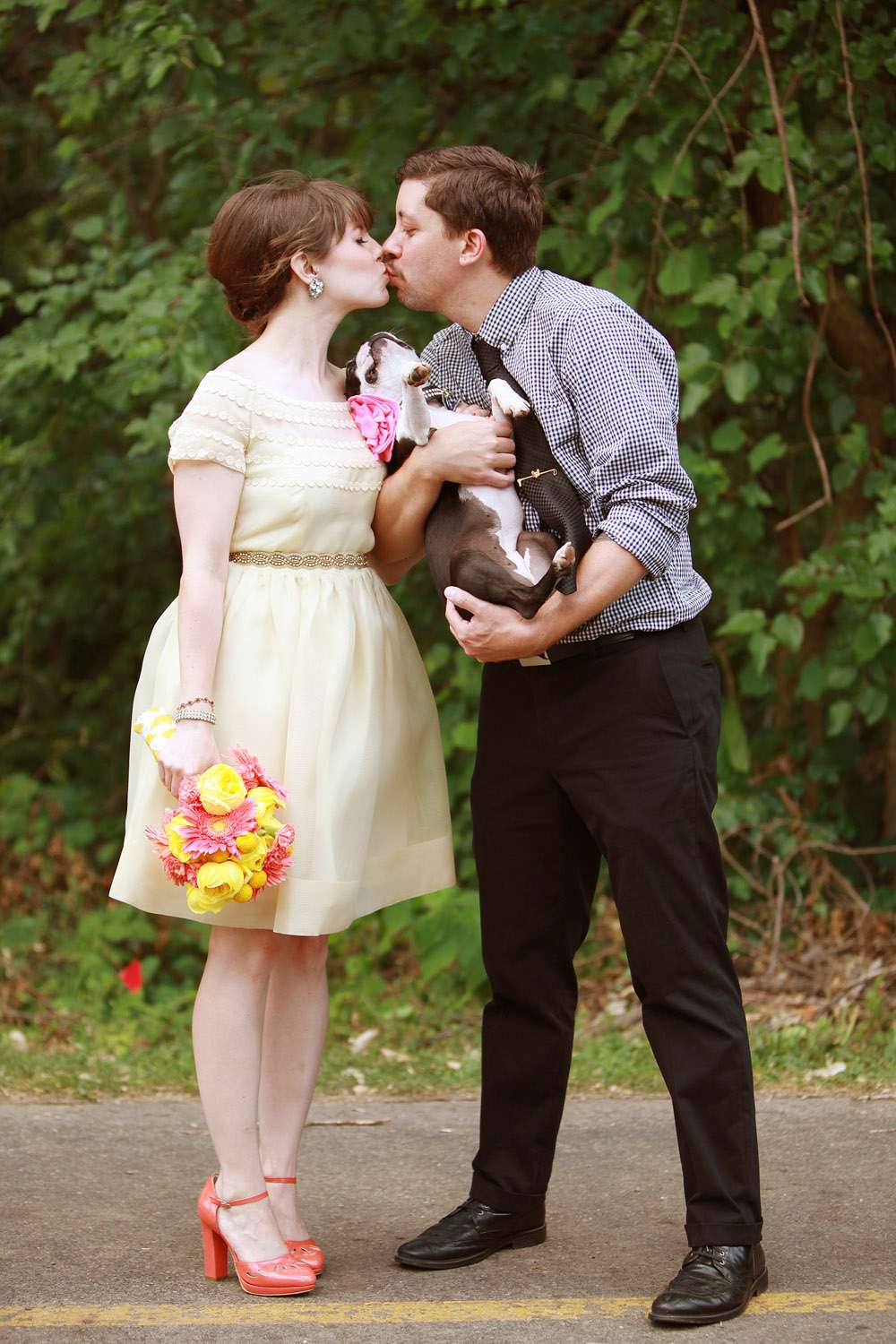 "When we started planning our wedding, we agreed that we wanted the event to be fun, casual, and colorful. We both love fashion, music and design, so we wanted to make sure our aesthetic was apparent in all aspects of the wedding. One of our favorite parts of the wedding was having our dog, Mochi, be a part of the ceremony. We are obsessed with her, so it was only appropriate that she was present at such an important event in our lives. We briefly thought about having our two cats (Ollie and Emma) there as well, but they would not have been pleased!"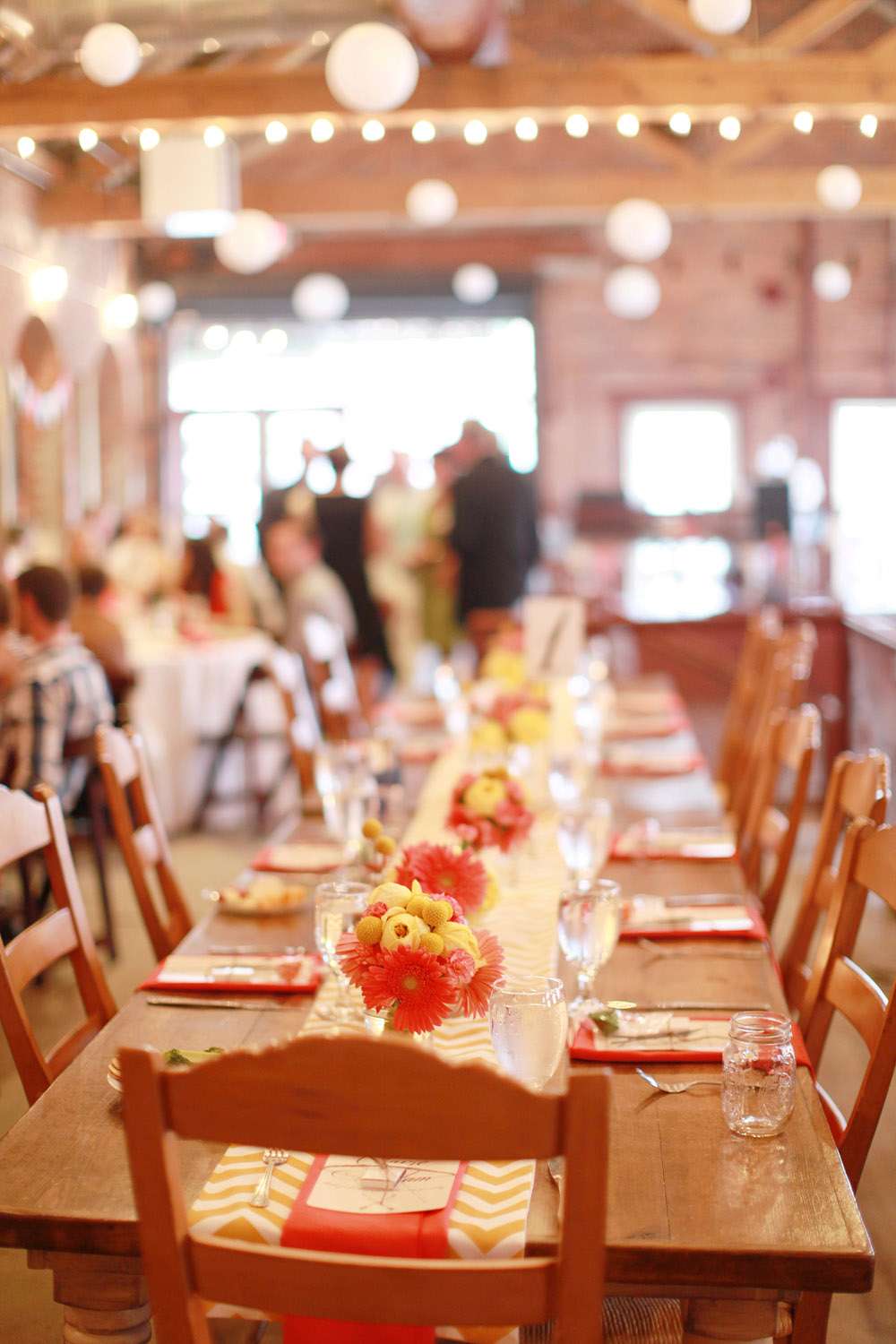 "Also, we had so much fun dancing with our friends and family. Scotty (our DJ) did an amazing job keeping everyone on the dance floor! I also loved our candy bar! Adam and I have an unhealthy addiction to candy, so it was an obvious choice. Adam's parent's did an awesome job creating the 'doggie bags' for the guests to fill with candy."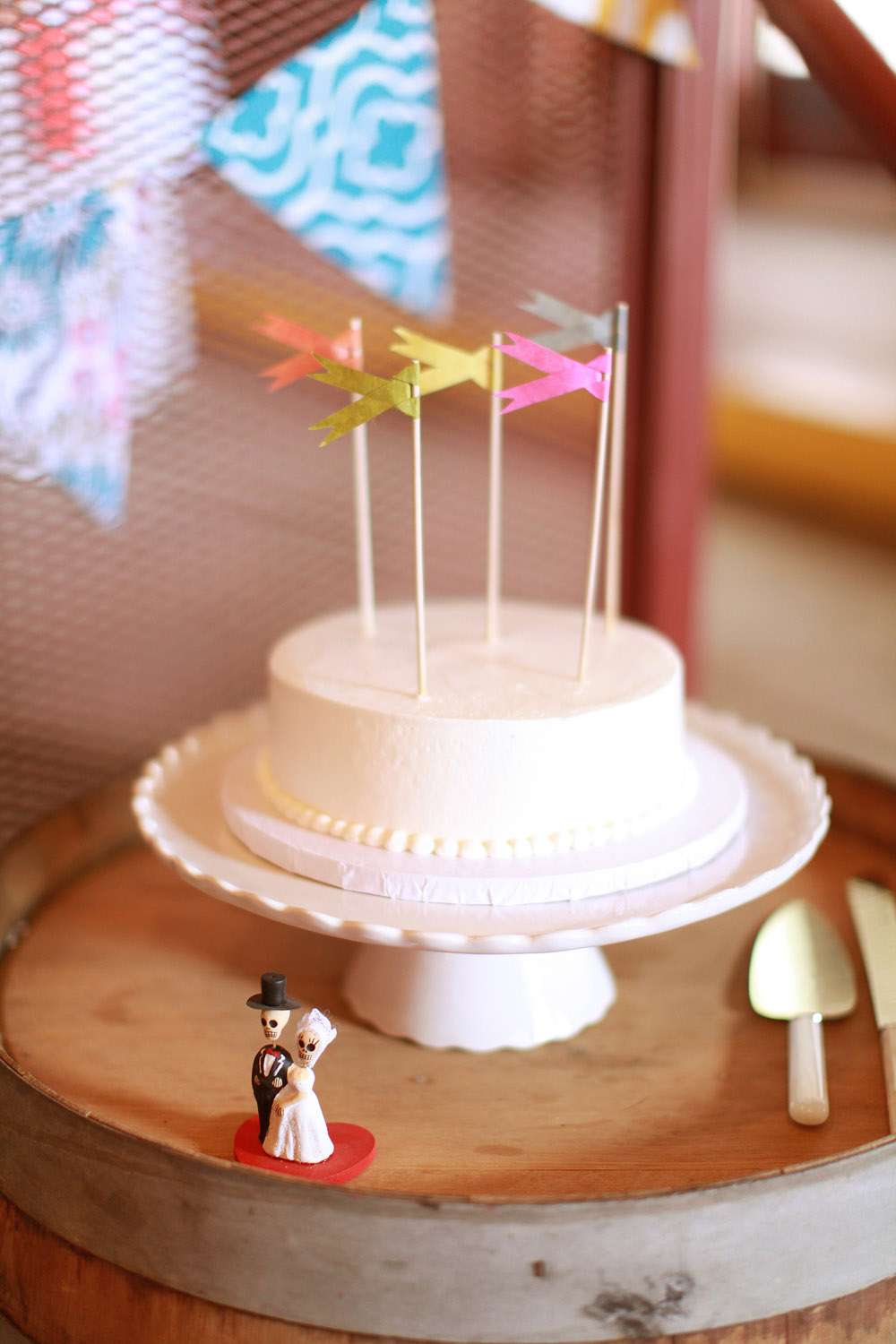 "The only other thing I'd add would be a huge thank you to all of our family and friends who helped make our wedding possible!" Claire concluded. "We could not have done it without them!  I am a huge procrastinator and our families kept us motivated to complete all of our DIY projects even when we was ready to throw in the towel."
Thank you to Adam & Claire for sharing their adorable day with us.