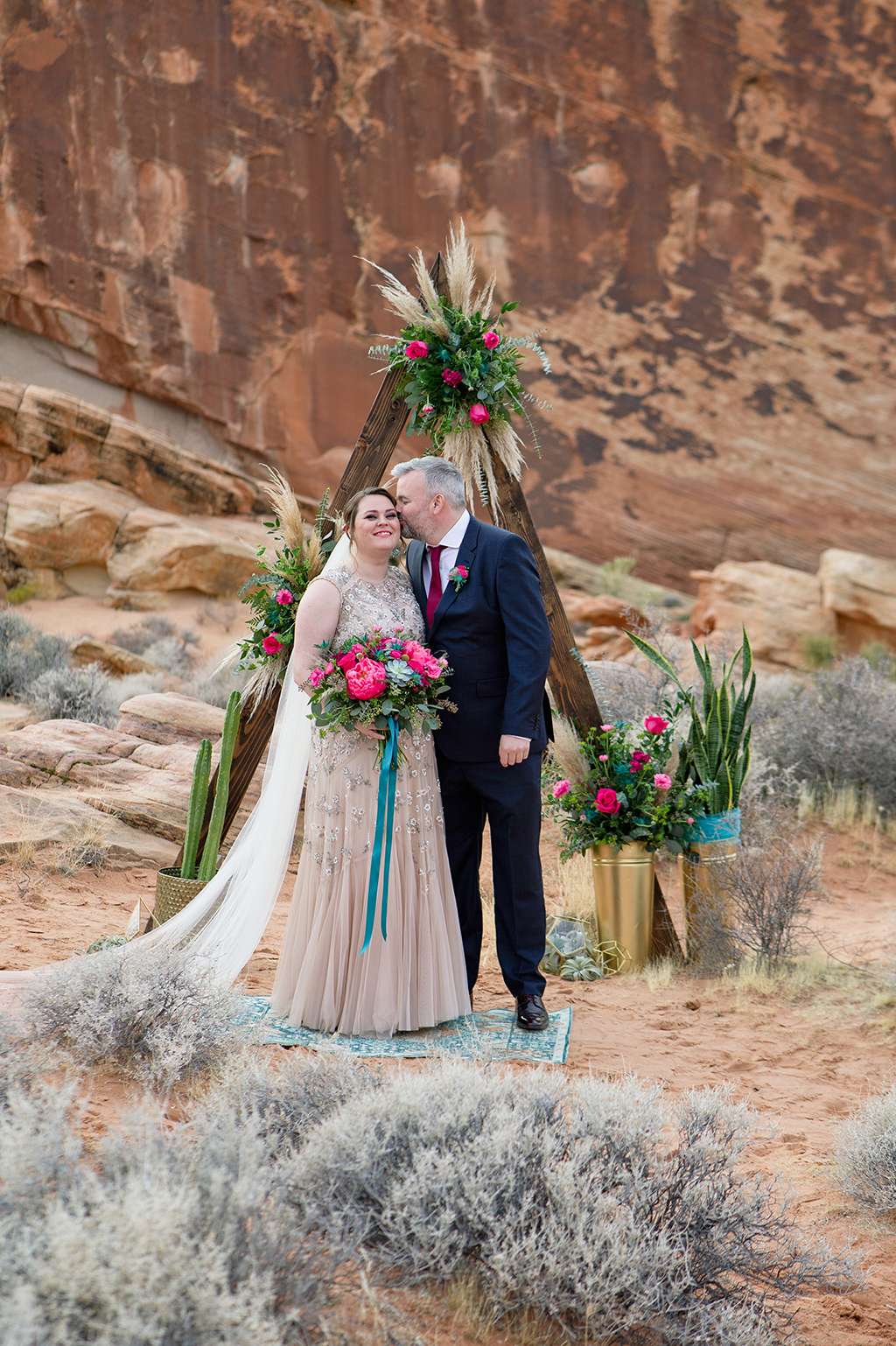 There's an old saying that some people enjoy getting married so much they go on to do it more than once, which was exactly true for Caroline and Michael – except this time, all three times were to each other! Buckle up dear reader, because this one is a whopper!
The couple spent €16,000 (total!) to have three celebrations, which is less than half of the usual wedding budget of a traditional Irish wedding – major props for the creativity and DIY efforts! A big fan of Rock n Roll Bride, Caroline wanted to find a way to express all the sides of their personalities and the best way she could come up with was to have three separate events.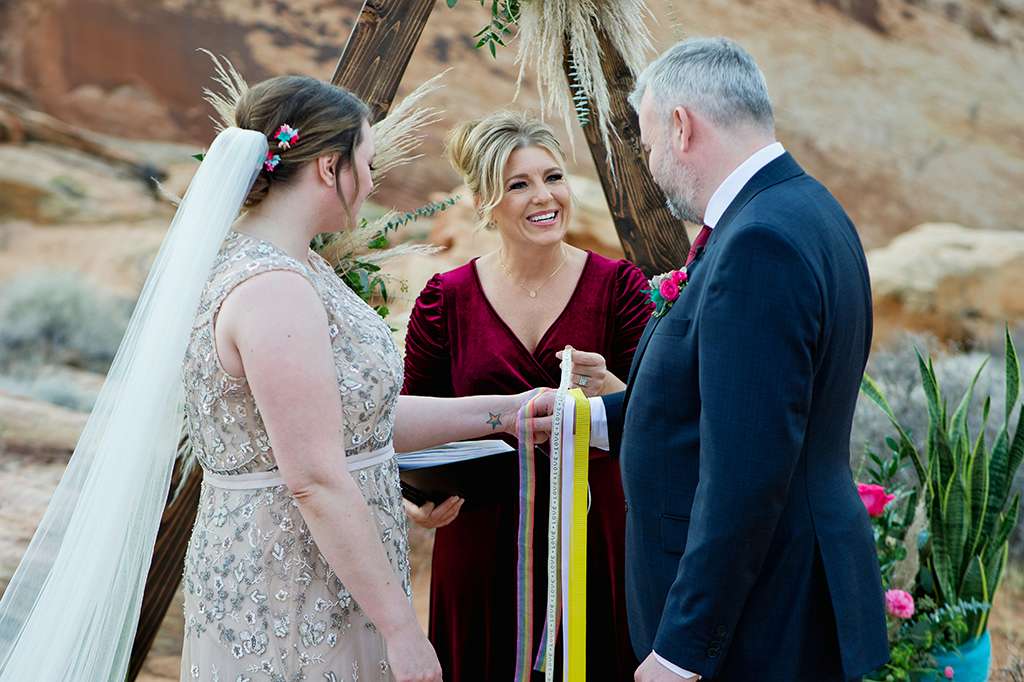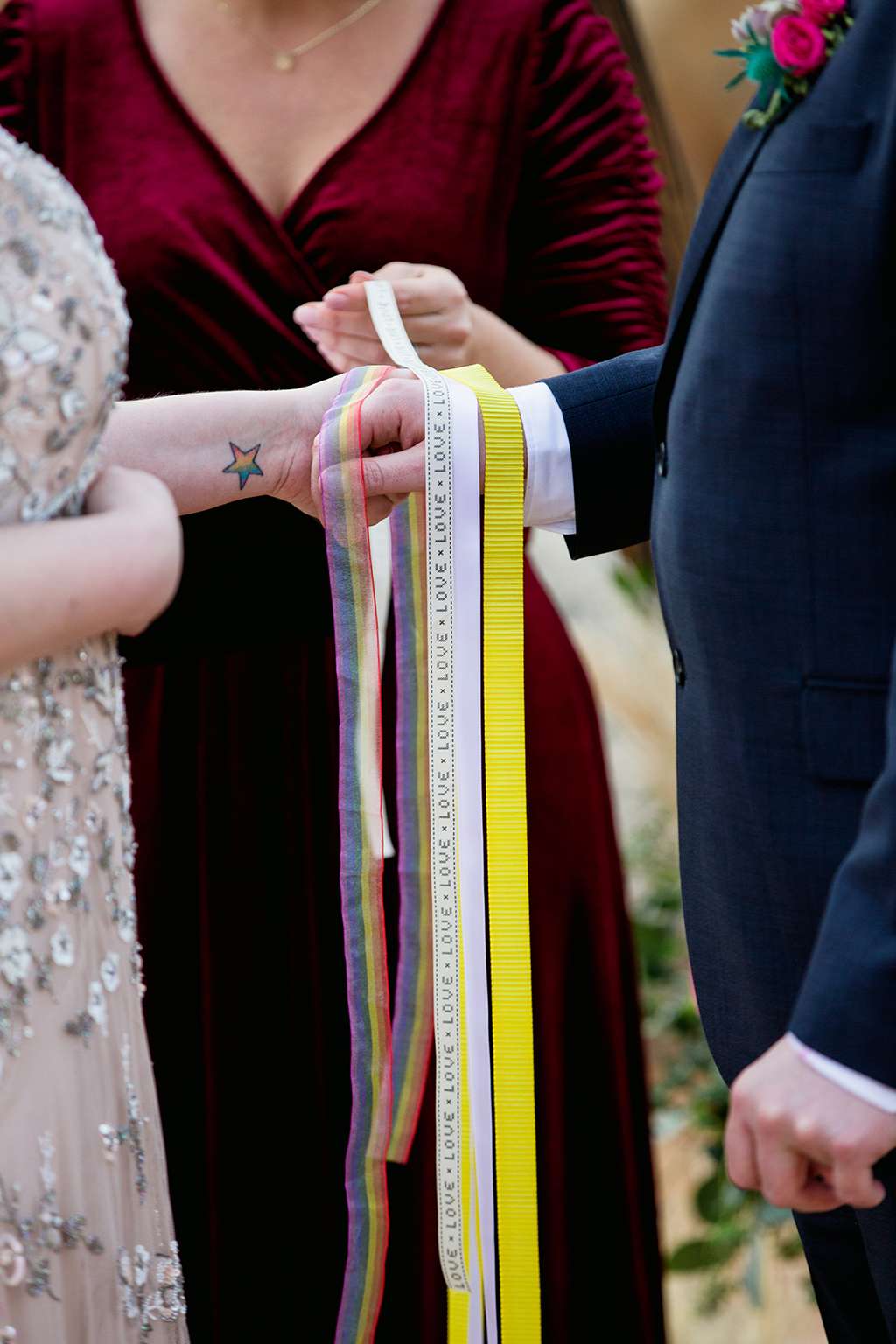 As lovers of nature, they originally wanted to get married at the Grand Canyon, but the logistics were too much of a pain. A search on Instagram uncovered Rainbow Vista in the Valley of Fire, just outside of Vegas, and it was perfect. It gave them the opportunity to be in nature and have a connection to the earth.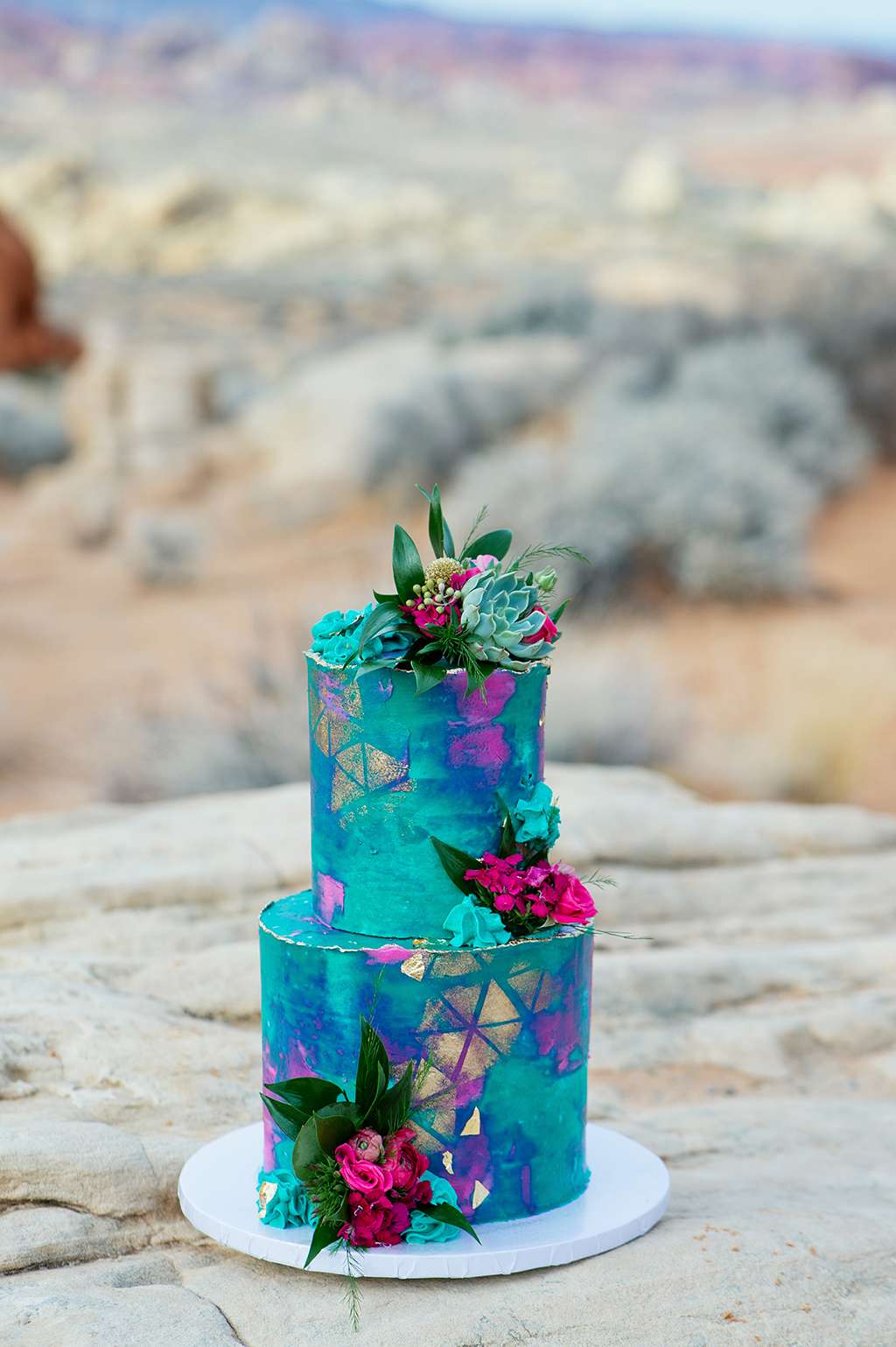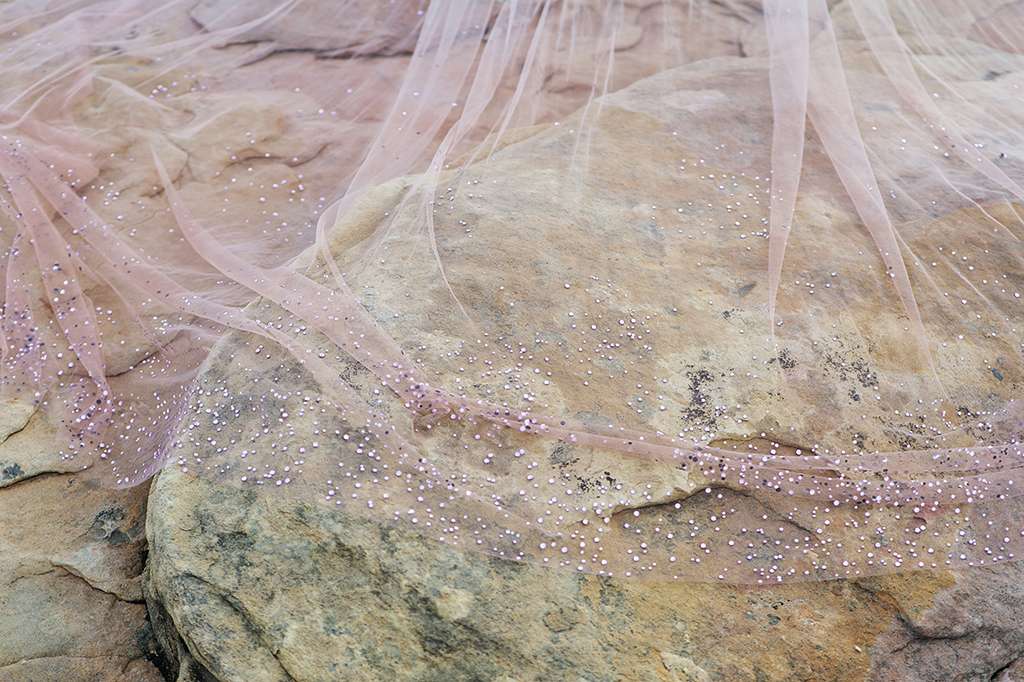 For the desert ceremony Caroline wore a BHLDN dress with crystal-encrusted Crown and Glory veil and El Jardin de Valentyna floral headpieces. "We're so glad we decided to elope for our main ceremony," Caroline said. "It felt amazing to walk into our little set up together and hear…nothing! The area was so peaceful and quiet, with just our celebrant and photographers. We did a handfasting with ribbons that we picked for their significance, then read our vows to each other. It was amazing to sit down afterwards and have our delicious cake together while looking out at such an incredible landscape, having that time just to process everything by ourselves."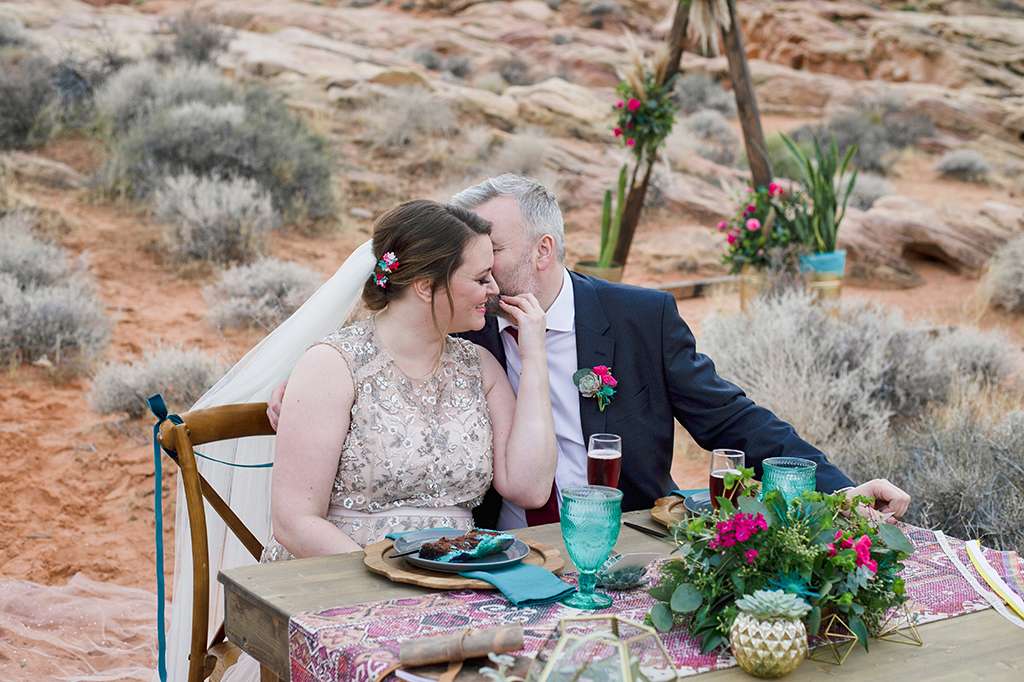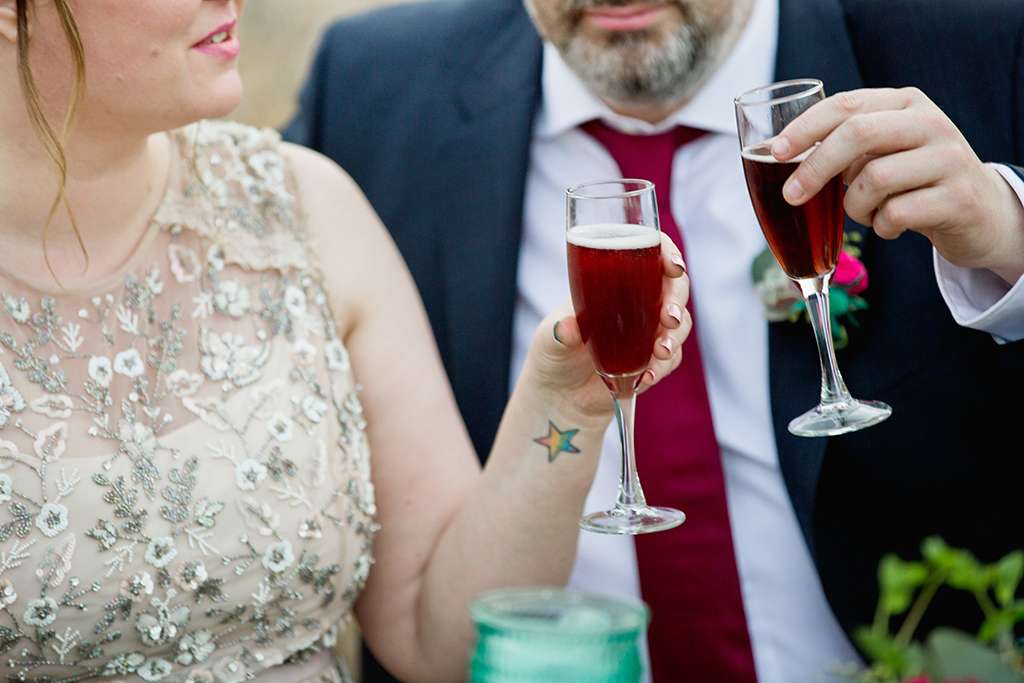 Continue reading