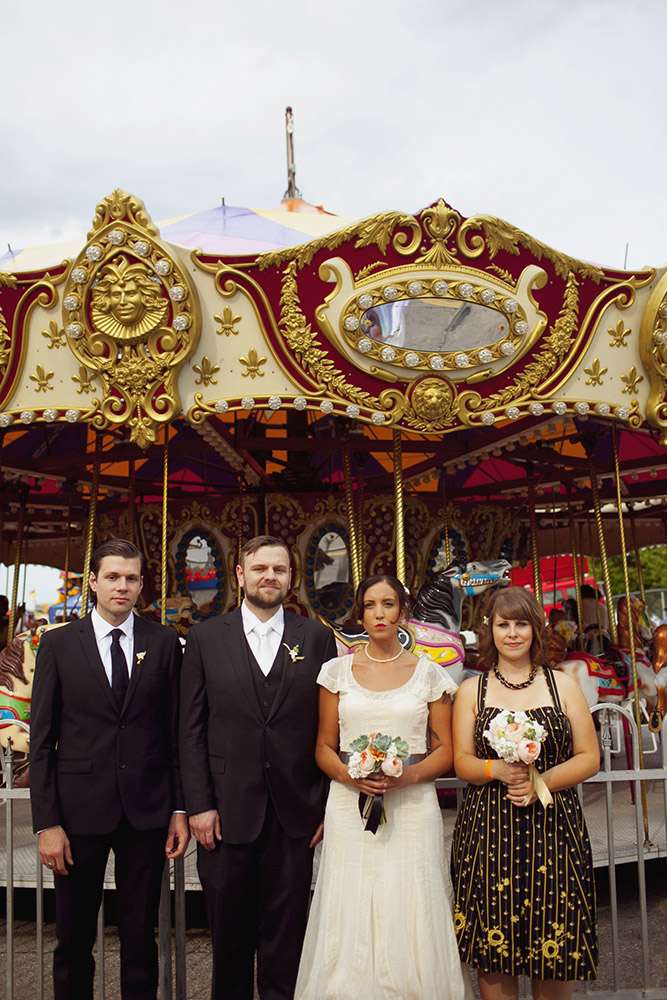 With a lifelong appreciation for classic vintage styling, a beautifully restored 1935 jazz club was clearly the perfect setting for Rebecca & Scott's Detroit wedding.
"When we found Cliff Bells we knew we had to get married there", wrote the bride. "When choosing decor items, we were also careful careful to choose things that complimented the vintage vibe of the venue. We didn't want the décor to be too loud or overwhelming. My original design inspiration was the redesigned F. Scott Fitzgerald book covers by Coralie Bickford-Smith."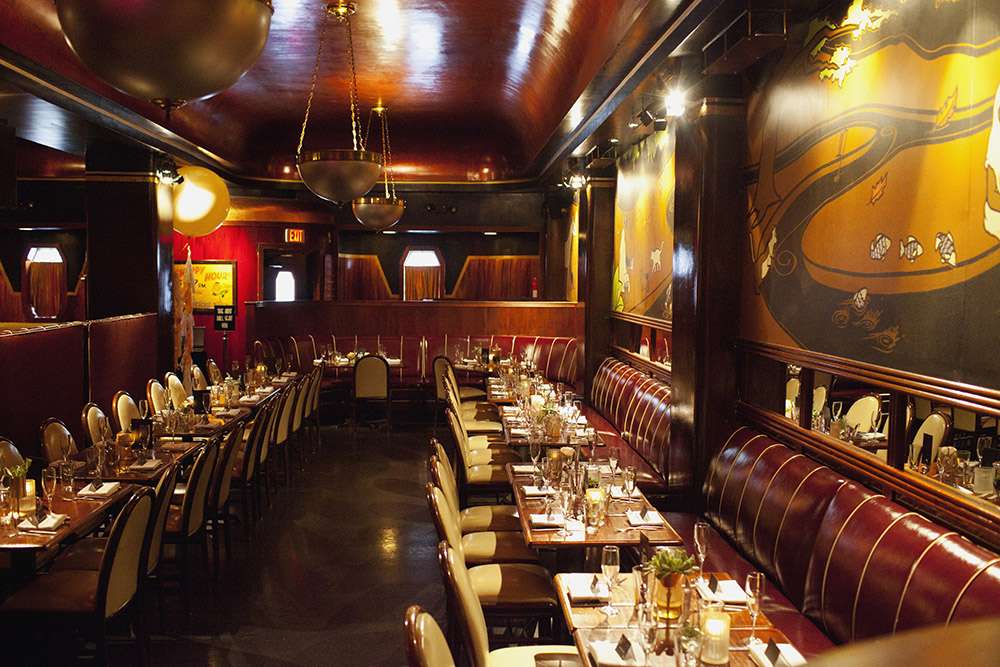 "The largest DIY project we took on for the wedding was building the chuppah", she continued. "We were incredibly lucky to have the help of my husband's talented father for this project. In the center of the chuppah we hung mason jars with candles inside them. My goal was to make it look like we were getting married under the stars in the dark venue. We decided to make all of our wedding favors ourselves. Two nights before the wedding we made 300 bottles of ginger and strawberry simple syrup in our little apartment kitchen. It took about 12 hours, and our apartment smelled like sugar for weeks afterwards, but it felt great to give our guest something we truly put a lot of love in! Another (simple) DIY project we did was creating a custom drink menu for our wedding with drinks and quotes from 1930s era cocktail books."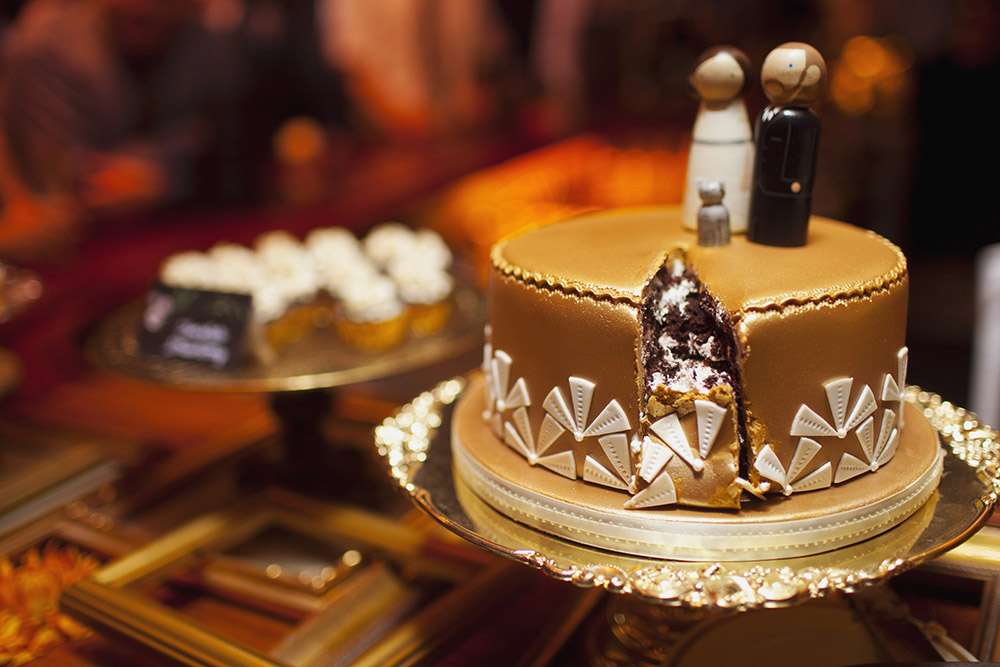 Gorgeous! Thank you to Rebecca & Scott for sharing their wedding with us today.