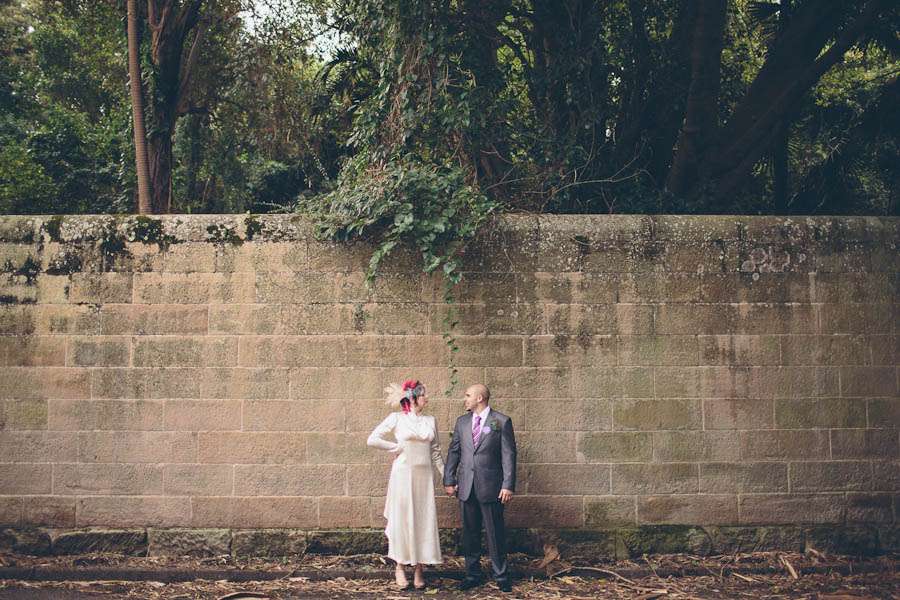 The New South Wales wedding of Nat & Michael was full of quirky touches – starting with the bride's awesome pink & blue locks and 1930s wedding dress of course!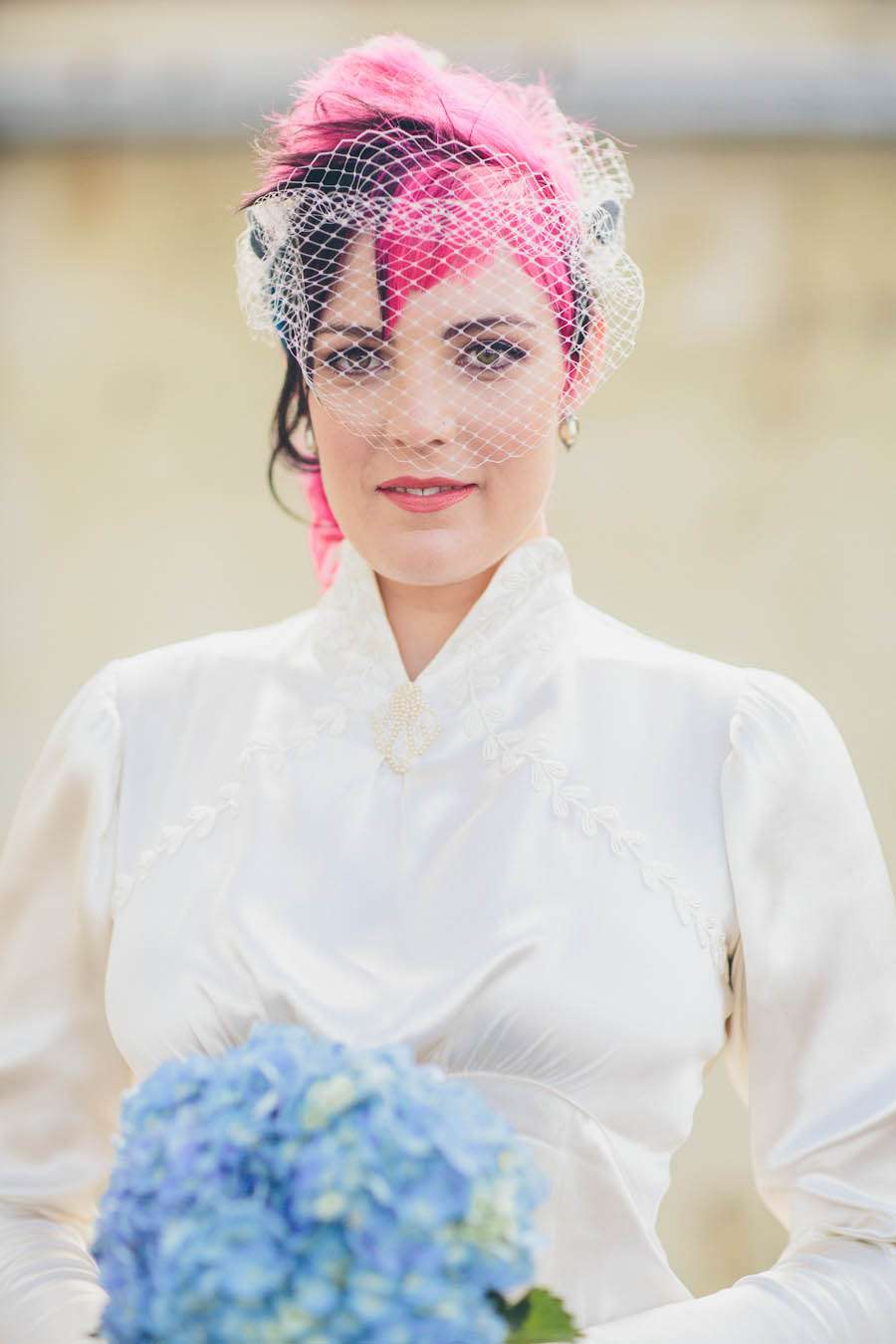 "We really wanted to keep our wedding cool, calm and casual without missing out of a bit of glam and class!" the bride told me. "We stuck with the motto 'Our day, our way' and tried to make sure that it was just a bunch of fun for everyone. I was the boss of planning, but that didn't mean that Michael wasn't represented- I've been to plenty of weddings where it feels like the groom didn't get his say and we talked everything over and came to a consensus. Really the whole planning process was a breeze because I stayed really calm about everything and just let things happen naturally. There was only one 'freak out' moment in the whole year and a half we were engaged and that was about the boy's suits, they very nearly ended up without any because we had a hard time finding something that suited everyone. Everything just fell in to place, and I think it was because we didn't get our heart too set on anything and just went with the flow."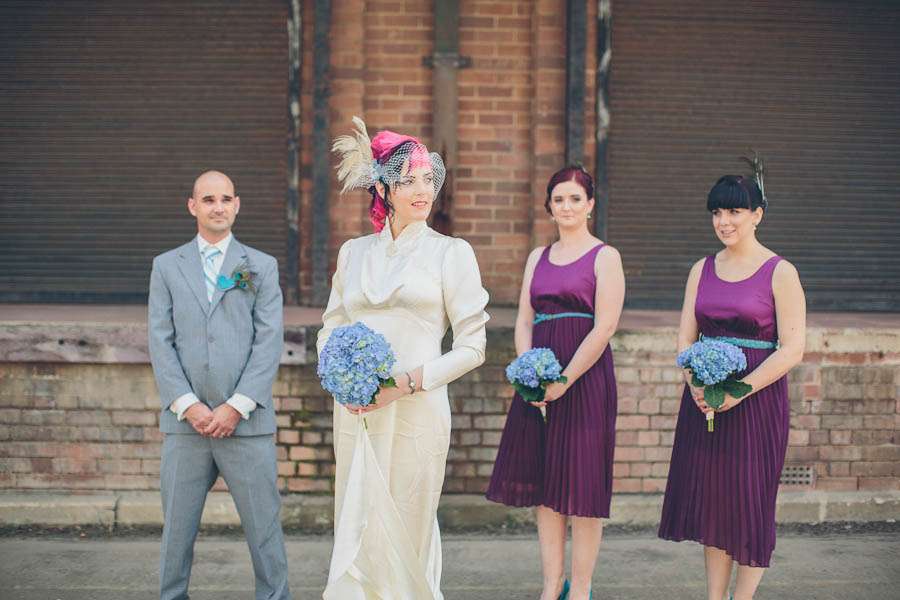 "We're far from 'traditional' people, but we kept some of the elements of a traditional wedding", she continued. "This seemed to confuse a lot of people. We're not practicing Catholics but many members of our family are and it certainly wasn't going to rub us the wrong way to have our wedding in the church where we went to primary school together – not to mention it is a beautiful setting. The priest is actually my uncle, so that made it a bit more special."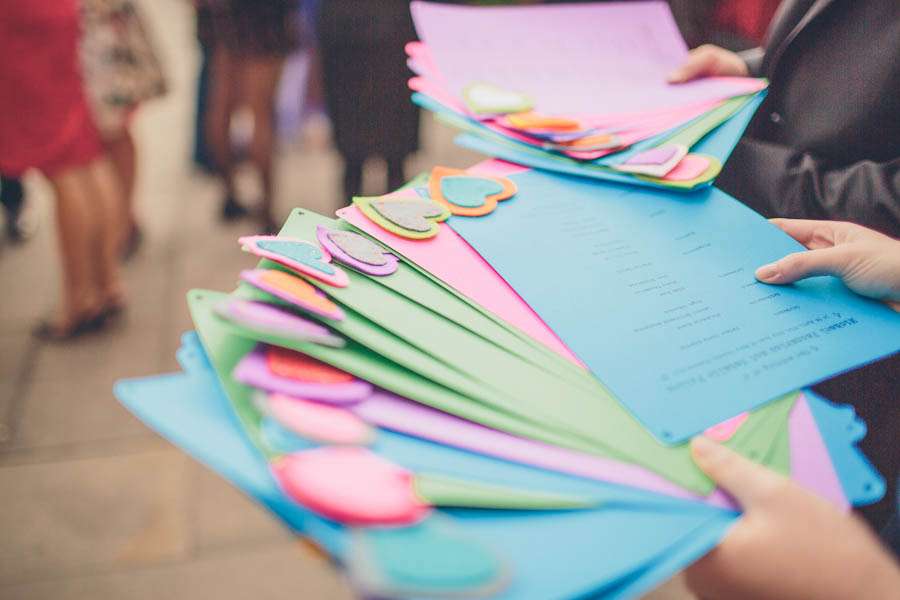 "By the same token, you'd be amazed at how many people told me I 'couldn't' have a Bro'maid and that it would 'ruin all the photos' and 'look stupid'. Actually, many people couldn't even give me a reason why they objected! He's one of my best mates and there's no way I was going to choose a girl just because you're supposed to. There were also plenty of people that told me I'd have to dye my hair 'normal' for the wedding. It's been pink for nearly ten years now and it was pink when Michael and I got together, why the hell would I change it for our most special day? So I kept my awesome pink and blue hair and rocked it with a funky peacock feather headpiece and birdcage veil."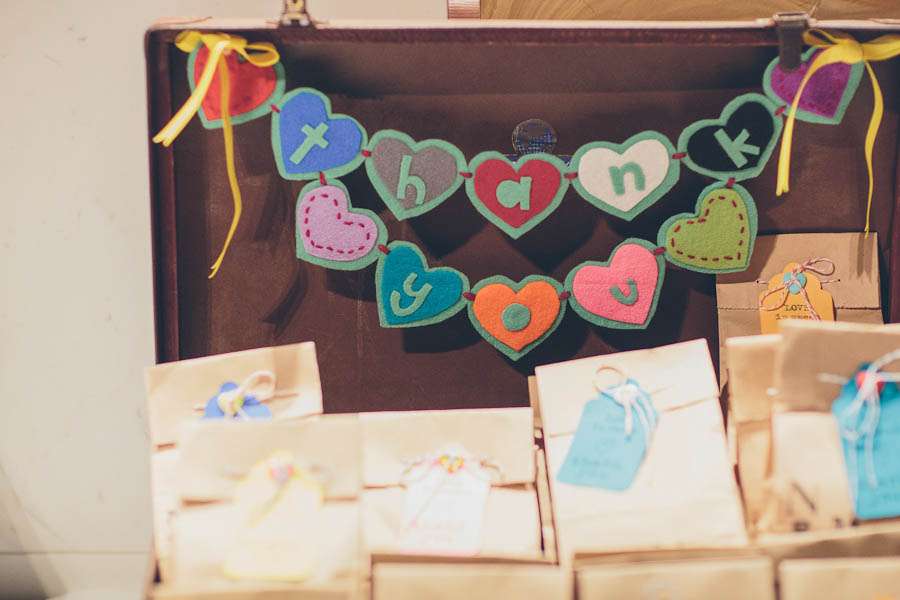 "We wanted to stick to a budget for the wedding because it is way too easy for these things to get out of hand and end up sending you broke. We just tried to keep costs down where we could and not worry about things that we didn't think mattered. We splurged on food and drink at an amazing restaurant because we wanted everyone to have a great time and go home happy, that was really important to us so that's what we prioritized – no tacky alternate setting crap wedding food! The reception was cocktail style with lots of food and booze so everyone (including us) could drink, dine, and dance."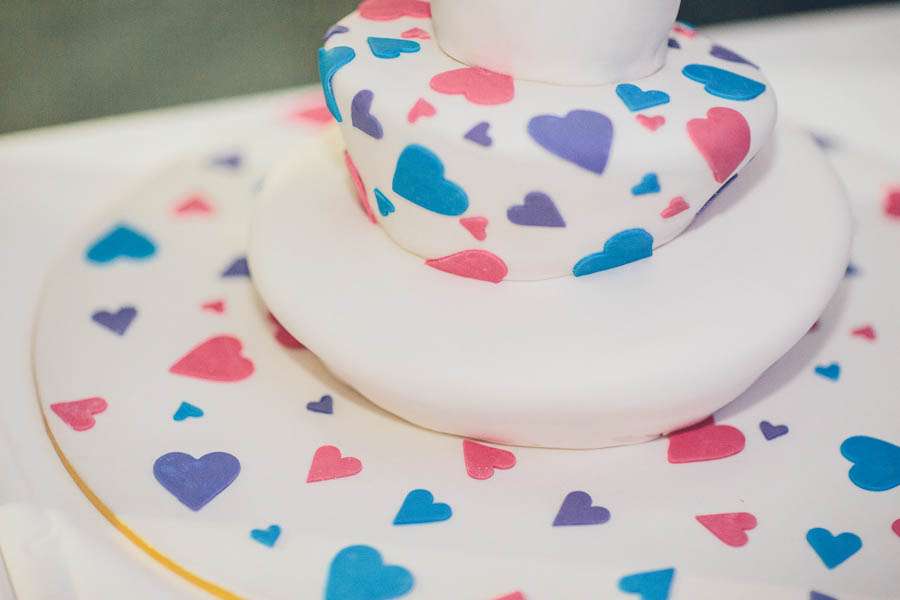 "I made a lot of bits and pieces for the wedding myself, including some really funky bonbonierre lolly bags with retro lollies that we remembered from when we first met at age 10. We also saved money by doing the wedding flowers ourselves, borrowing cars, and not bothering to decorate the reception venue (with that view, why bother?). I also designed the invites, made the church decorations, the order of service cards, the 'guest book' (which was actually a vintage camera case full of vintage postcards. Rather than writing in a book, people sent us a postcard!), the headpieces and buttonholes, and little felt love heart badges for all our guests to wear. I managed to get both my outfits at incredible prices and that saved a chunk of change. We found our band busking at the markets and asked them if they would like to play at a wedding, they had never done that before and were pretty keen to give it a go. They were awesome and really added some funk to the evening."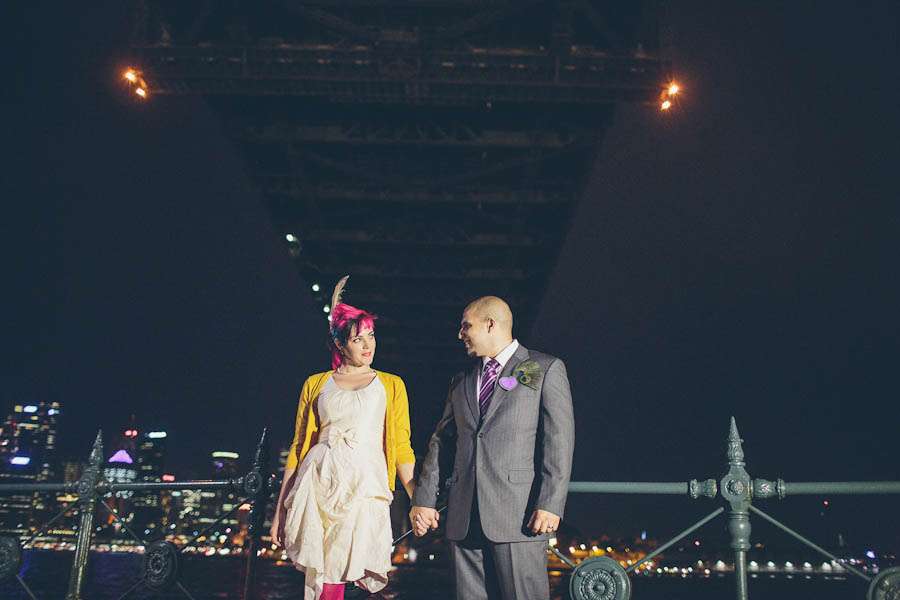 Awesome! This is one seriously cool couple and I'm thrilled to share their wedding with you all today. Thank you Nat, Michael and photographer Matt!
Supporting Cast:
Photography Credit: Matthew Mead Photography
Ceremony Venue: Holy Name of Mary (Villa Maria) Church, NSW Australia
Reception Venue: Aqua Dining, Milson's Point, NSW Australia
Bride's Dress: Vintage from eBay
Bride's Reception Dress: Forever New Outlet store
Bride's Shoes: Forever New & Irregular Choice
Bride's Headpiece: DIY
Bride's Rings: Antique engagement ring from Martin & Stein and wedding band from Prischl
Groom's Outfit: Rob Bennett
Bridesmaid's Dresses: Black Friday
Cake: DIY
Flowers: DIY
Hair: Melinda O'Neill
Make Up: Janita Eastman tjeasto1@bigpond.com
Band: The Three Skins genefehlberg@hotmail.com