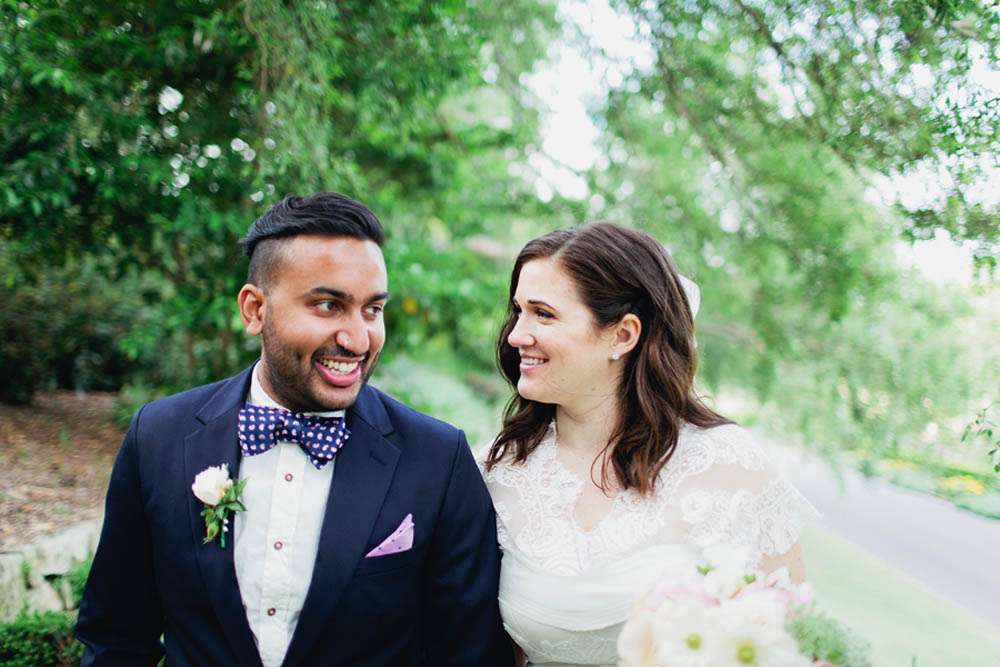 Jessica & Anand's November wedding took place in Sydney, Australia. The outdoor ceremony was held at The Herb Garden & Pavilion at the Royal Botanic Gardens, and their reception was at The Boathouse on Blackwattle Bay. Before the couple even started to plan their wedding, they knew they had to include their two main passions in the day – food and music.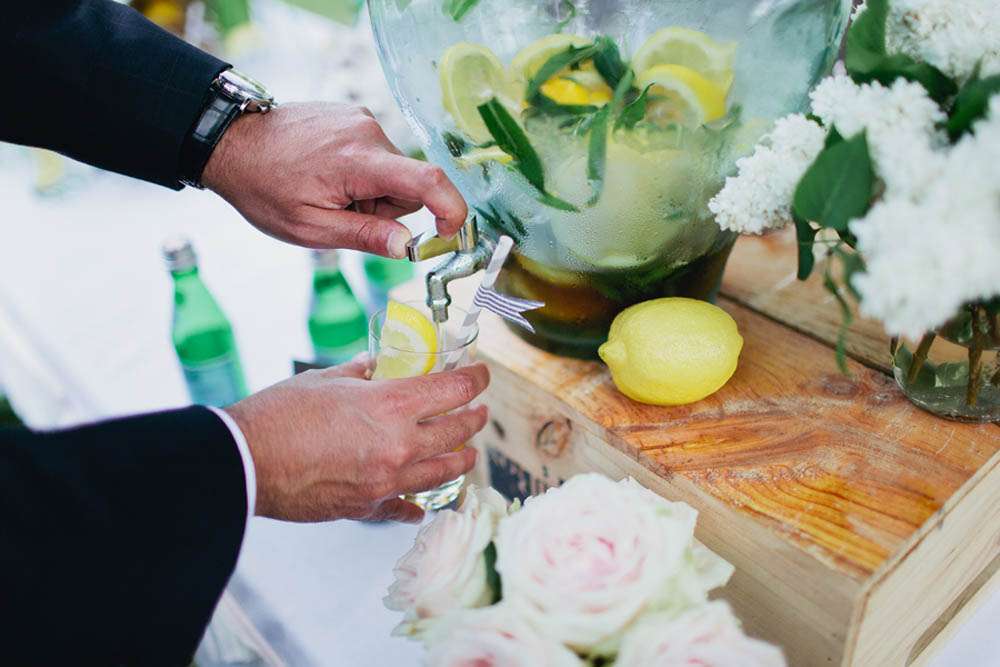 "We both work in the music industry (me in A&R at EMI and Anand is an Agent and Touring Manager representing a bunch of electronic artists like Miami Horror and The Aston Shuffle) and our two passions are food and music," explained the bride. "We write a blog called Food & Tunes so for us everything had to start and finish with those key things. We picked an award winning restaurant for our reception venue. We opted for a standing up/canapé type function and we worked with the chef to create a delicious and filling menu that had everything from an oyster bar to pork belly sliders and their famous snapper and black truffle pie. Then for the music component, we wanted something really different so we had an incredible soul singer from Brooklyn come all the way out to perform, then we had our friend (and Australia's most talented female DJ) Alison Wonderland."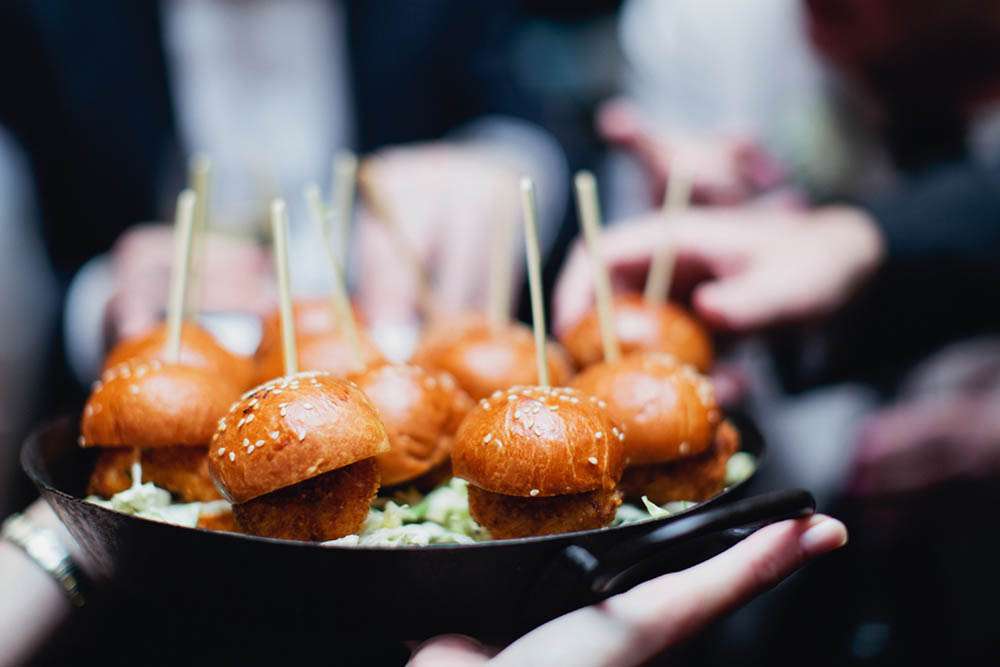 Jessica wore a Carolina Herrera wedding dress with Vera Wang shoes, and Anand wore a suit by Vanishing Elephant, their friend's label. "My favourite thing about our wedding was the laid back feel, the love in the room, the epic dance offs!" concluded the bride. "We wouldn't change a thing about our wedding – the whole day was perfect!"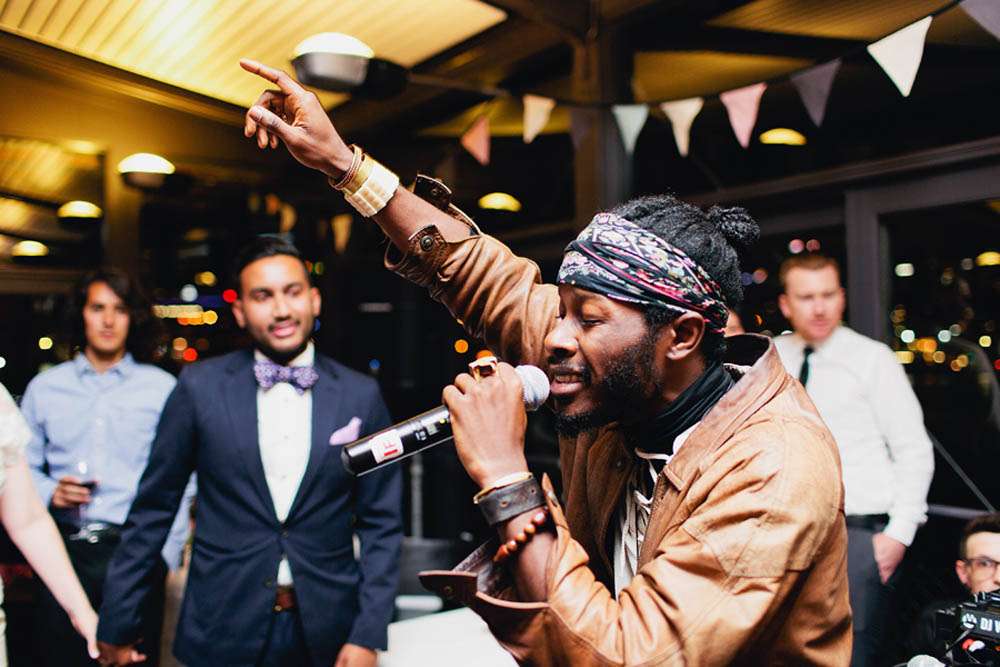 So achingly cool! Thank you to Jessica & Anand and their wedding photographer Sayher Heffernan for sharing with us today.