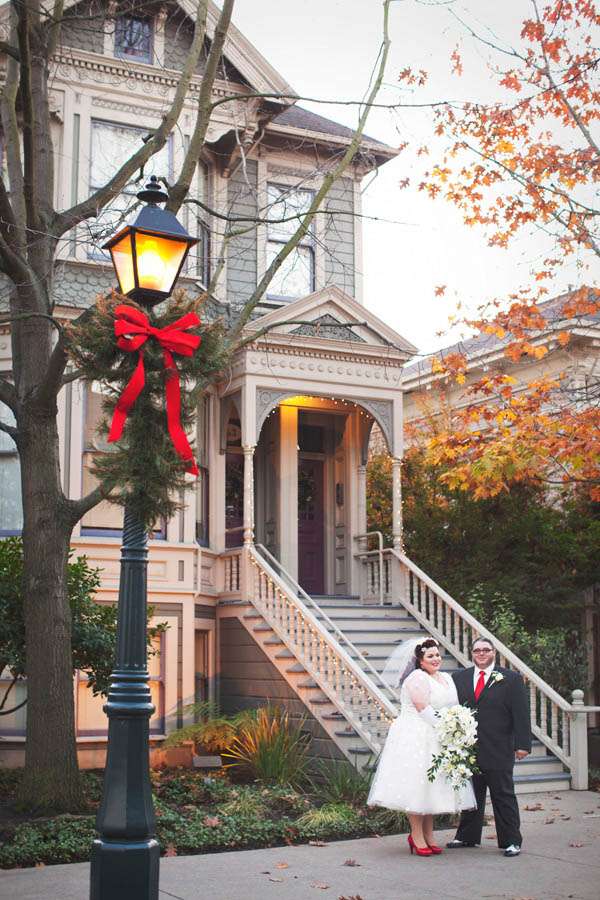 I don't know about you, but I've been feeling exceedingly festive this year. I love Christmas, but usually the build up isn't my favourite bit – I tend to get a bit bored of it all! But not this year! I'm loving all things Crimbo and I'm so excited for the 25th December already! Now, I hope I don't have any Christmas Grinches reading, but on the off chance that I do, Marian & Michael's retro Christmas wedding is sure to banish those blues and get you SLAP BANG into the holiday spirit…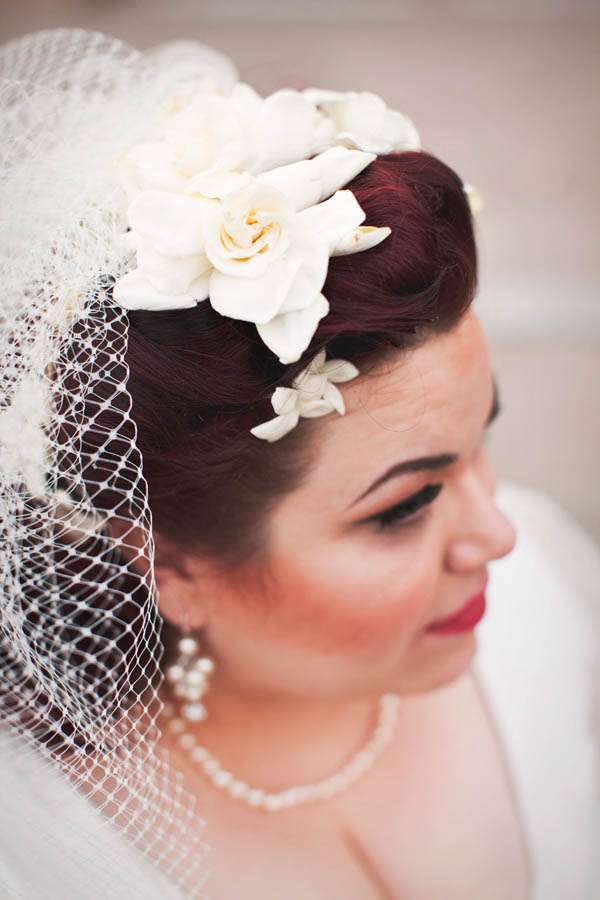 The wedding took place on 17th December 2011 at Preservation Park in Oakland, CA."A deciding factor in holding our wedding at Preservation Park is the long time family connection to the property", explained the bride. "My mother first brought us to Preservation Park over twenty years ago, even before the property officially opened. I remember the preview party and imagining living in the beautiful old homes, and thinking that the business park looked like it was part of the Mary Poppins movie set. I barely recall a time when we, as part of the family floristry business, didn't decorate there for the holidays. When my mother passed in 2000 and my sister took over the business, we continued the tradition of spending time the during Thanksgiving week putting up garland and bringing that holiday cheer to downtown Oakland. Holding the ceremony and reception there, it felt like Mom was truly with us; as though she might pop her head out from around a corner at any time. It was a very special way to have her be a part of my big day and to feel her happy presence with us as I walked down the aisle and danced the night away."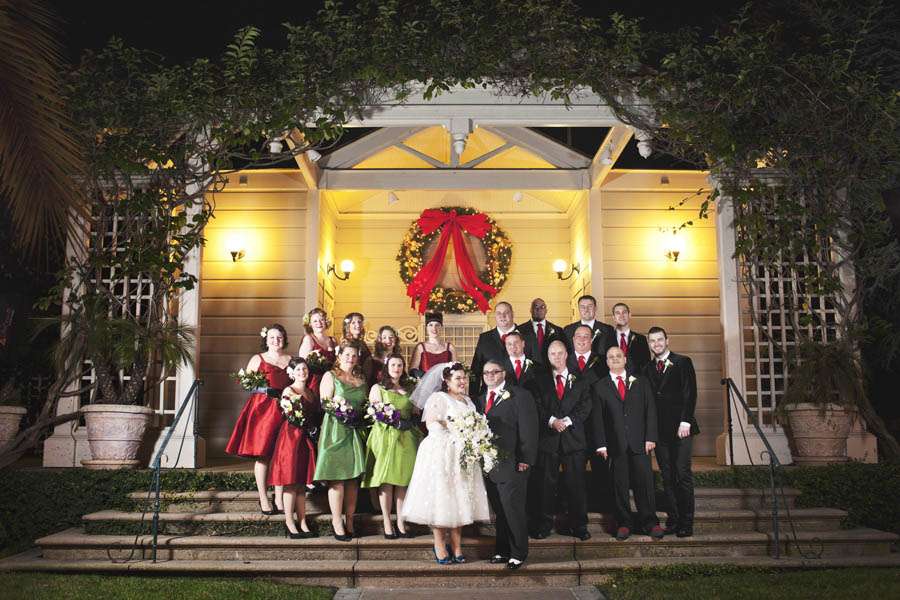 "Balancing the timelessness of a classic wedding with a retro swing look and somehow still incorporating my husband's street punk band at the event was an interesting challenge", she continued. "It was a must that I walk down the aisle to The Ramones, 'I want you around,' however knowing that the majority of my guests were older we picked the moments to let our punk rock flag wave fly carefully.  We wanted the event to feel as festive, interactive, playful and lovely as possible, while keeping a sense of ceremony to the big moments."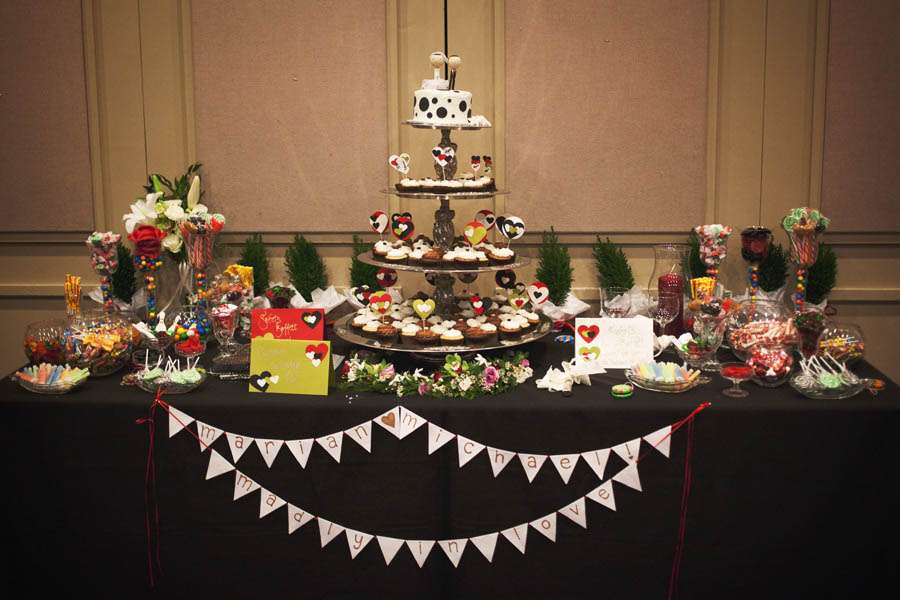 "We did this by creating a menu that kept a party vibe yet allowing guests to eat until full.  We had a 'cocktail dinatôire' – appetizer sized food served over time, mirroring the courses of a sit down meal – and then added fun elements like a popcorn machine, photo booth overflowing with props and a candy table. We had buckets full of retro glass soda pop bottles alongside antique punch bowls filled with alcoholic and non-alcoholic options. Not having a sit-down meal allowed the reception to truly feel like a party the entire time, and for those elements of Rock n Roll to blend with the classic excitement of a traditional weddings from days long past (and yes, people were full and happy – and thrilled not to be stuck at a table for most of the night!)"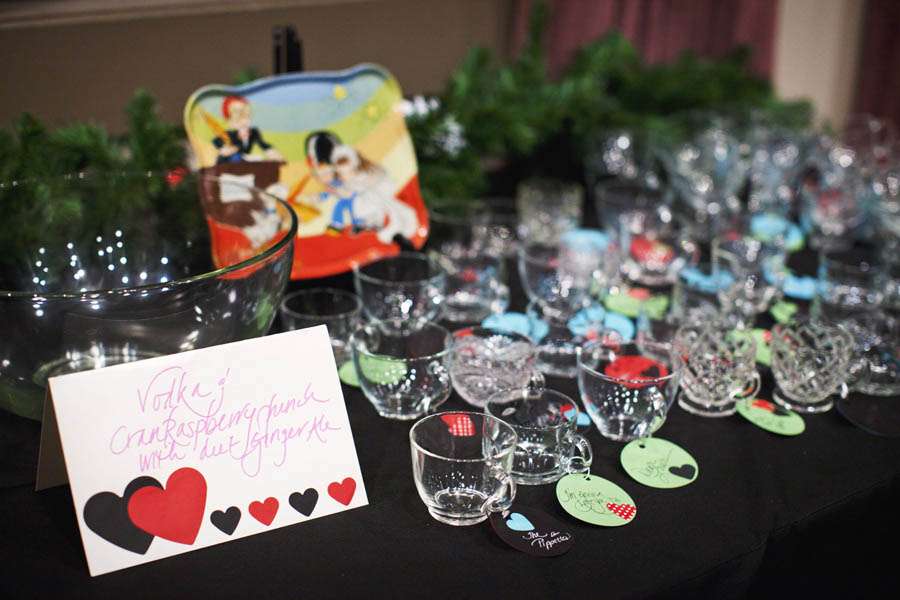 Marian wore an incredible customised Michelle Roth gown with four different pairs of shoes (!), a headpiece and veil from etsy and vintage jewellery. She had eight bridesmaids who all wore quintessentially and complementary Christmas colours – hunter green, sage green and burgundy.
"I was truly touched by the love shown to Michael and me by friends and family, and even vendors, some of which have known me most of my life", Marian concluded. "We had relatives and friends fly in, and drive in, from across the country and all over the state even at the hectic Christmas time. The way my family pulled together to support us and create what was truly a fairytale wedding (the photos really captured the happy, festive, magical mood) made the day that much more special. Our wedding was a true community effort."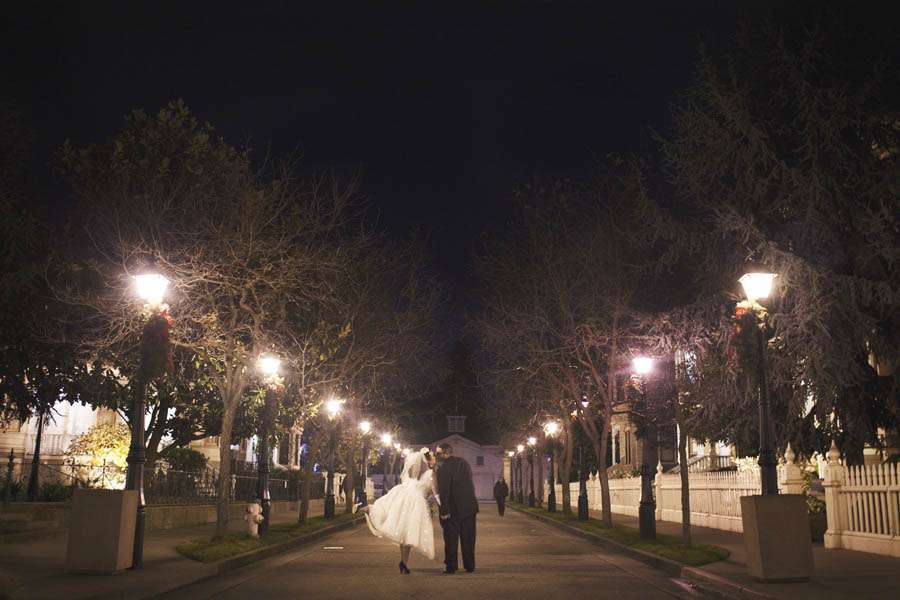 What a wedding! And so many happy smiling faces. Ahhh Happy anniversary guys – you look like you had a truly wonderful wedding.
Supporting Cast
Photography Credit: Alison Yin Photography
Wedding Planner: Sarah Kidder Designs
Venue: Preservation Park, Oakland, CA
Bride's Dress: Michelle Roth, 'Maya'
Bride's Headpiece: etsy
Bride's Jewellery: Vintage
Cupcakes: Angel Cakes Bakery
Flowers: D'Jour Floral and Boutique
Hair: Kathleen Gregory
Make Up: Kimmee Park
DJ: 'DJ Pete' Peter Fletcher
Stationery: Wedding Paper Divas
Caterers: Sarah Kidder Designs
Photo booth: Photo-Matica