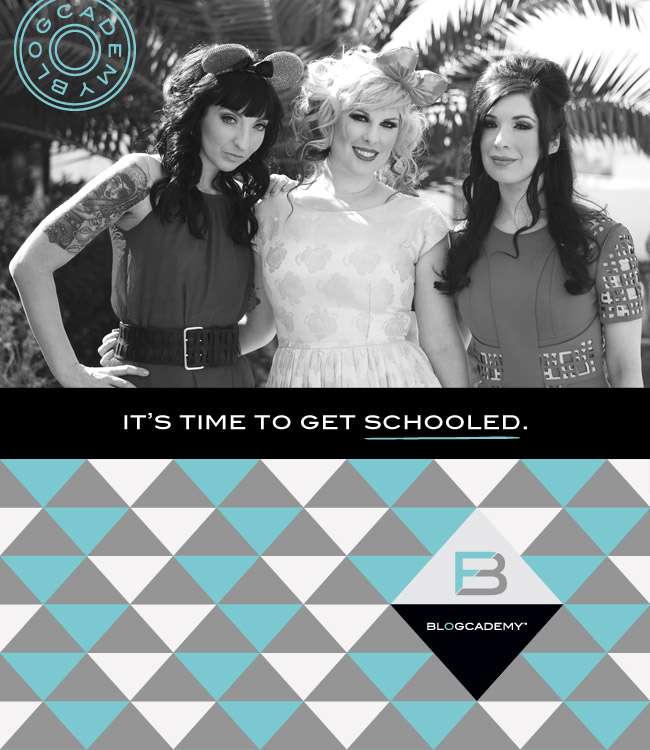 Isn't it amazing when a plan comes together? In the weeks running up to today's announcement I've been literally seconds away from tweeting my excitement and giving the whole game away. In fact anyone that knows me 'in real life' will be well aware about how rubbish I am at keeping secrets. Like… literally terrible. I actually don't know why anyone would ever tell me anything because I'm the first person to accidentally say "OMG you will never guess what I just heard…"
Which is why it has been utter torture for me not to scream this from the rooftops I'M GOING TO NEW YORK AND DOING A TWO DAY BLOGGING WORKSHOP WITH GALA & NUBBY!!!!
Phew… that felt goooooooood. You'll have to excuse me for being so damn uncool about it all…



Ever since launching the School of Rock blogging workshops I've been inundated with people asking if we might take it over the pond (American readers I love ya!) So when I was in NYC in May I spent many an evening chatting over the idea with Ms Darling. We started wondering if we could do something even bigger and better than School of Rock – to combine our years of blogging experience to create a truly one-stop blogging (work)shop. And Nubby… hell, Nubby is epically awesome with branding and graphic design (she designed my site and she created the Rock n Roll magazine in it's entirety!) as well as being the perfect example of someone who successfully uses her blog to support her design business.
And so the idea was formed and The Blogcademy was born. We were to pull together a two day masterclass for bloggers, right in the heart of the most exciting city in the world. Covering anything and everything you could possibly want to know about blogging, branding and running your own business, this will be a weekend to remember. We promise truckloads of learning, laughing, photo ops, sugary treats and homework assignments you'll actually want to complete. As Blogcademy headmistresses we promise to be unshakably honest, to give away all our secrets and to be full of sparkle at all times.
Oh but that's not all, I'm bringing wedding photographer of the year, Lisa Devlin, along for the ride! She'll be there to teach basic shooting and editing/PhotoShop skills. She's been a professional photographer for over 20 years (she started out in the music industry shooting celebrities and rock icons before falling in love with shooting weddings) and quite frankly, I don't know a photographer more passionate, knowledgeable or qualified for this gig! I'm so excited to have her as my travel buddy.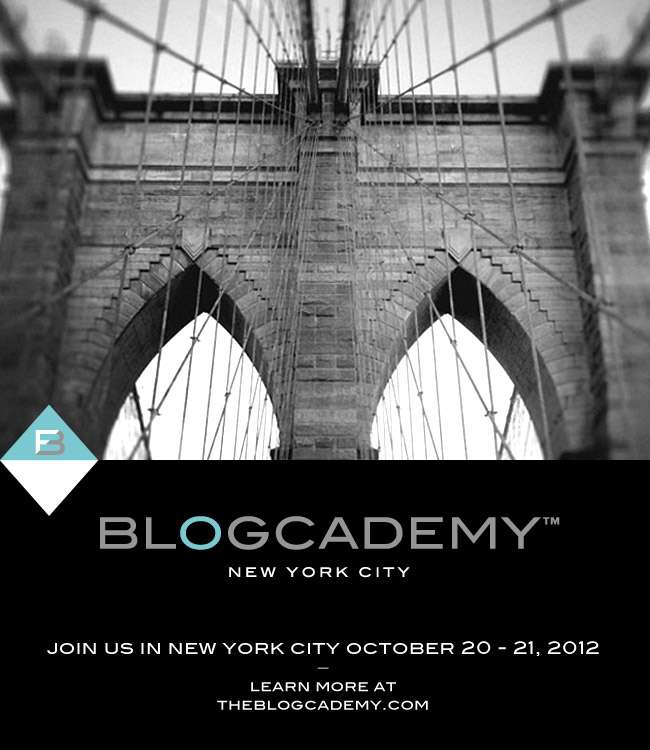 Date & Location
The first event is being held at the uber cool Silk Studio in New York City on Saturday 20th & Sunday 21st October. Head over to the brand spanking new Blogcademy website for all the information and to book your spot (you can follow us on Facebook & Twitter while you're at it if you fancy…)
Price
The early bird price to register for this first class is $550 (valid for bookings made before 1st September). After that the price will be $600. You can book your space on The Blogcademy registration page. If you wish to chat about paying in instalments drop us an email. The class is limited to just 30 students so don't hang around!
Scholarship
We've all been broke newbie bloggers ourselves so we've decided to offer one scholarship spot to a deserving babe. For your chance to win, just make a video telling us why you think YOU should be part of the first graduating class of The Blogcademy (hint: be creative!) Upload it somewhere (Youtube/Vimeo) and send us the link by Sunday 16th September (that gives you a month). We'll pick our favourite entry and you'll be invited to hang with us all weekend!
Oh lord I might just pass out with excitement. New York City here I come!