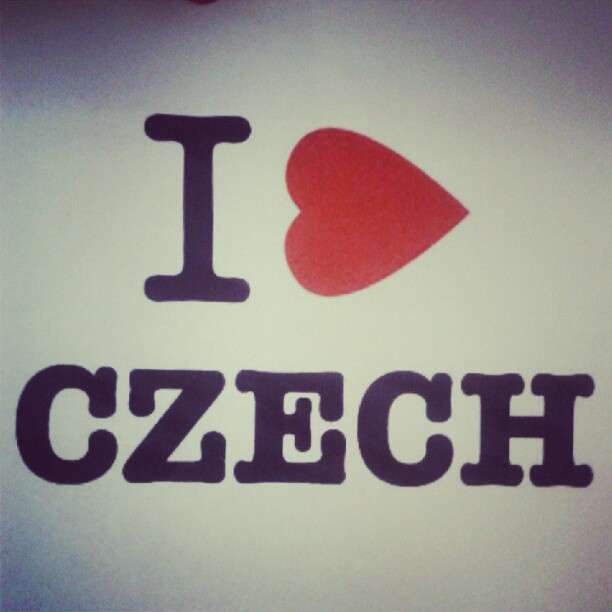 Disclaimer: I'm going to try and not make this post just a boring "er, wanna look at my holiday snaps" kinda blog post. Try I sad…
One of my goals for 2012 was to push myself out of my comfort zone more, and to travel as much as possible. I've never been a huge traveller, but I strongly felt that in order to broaden my horizons and provide more well rounded and interesting blog topics that starting to do more of it was important. So when Japanese travel and goth fashion blogger La Carmina, who I've spoken to online for the past 4+ years, asked if I wanted to join her in Prague for a few days I disregarded my feelings of trepidation and nerves and said hell yes!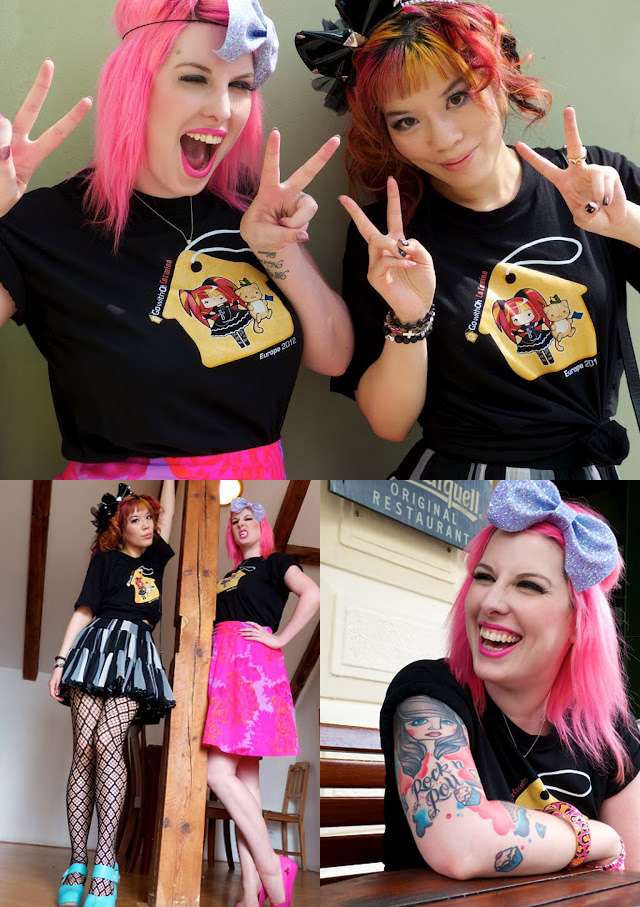 The trip was sponsored by Go with Oh who own rental apartments all over Europe. We were on the top floor of a gorgeous gothic-esque looking apartment building and despite the disruptive stag do over the corridor it was perfect! This was the apartment we stayed in. It was huge – a massive bedroom, two bathrooms, a reception area, a kitchen/lounge and an outside terrace! Especially after just getting back from New York and being hauled up in a teeny apartment, I felt like we were living like kings queens!
We had a view over the Vltava river and it was just a 10 minute hop skip and jump over the water to Old Town.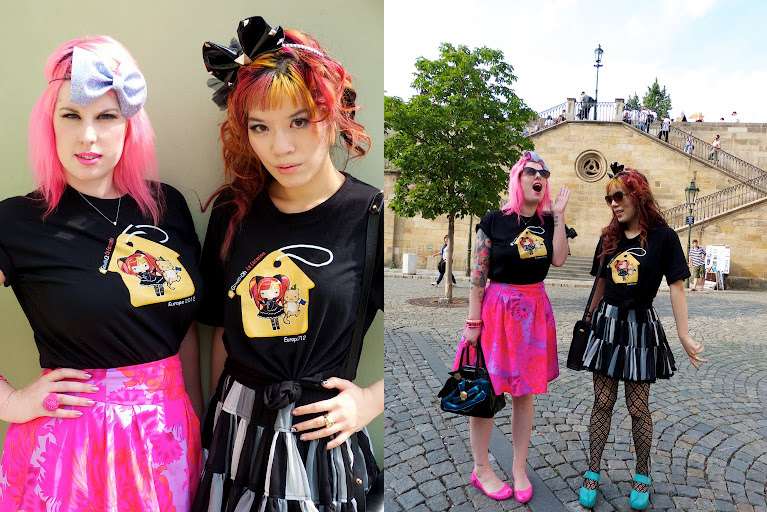 On day one we wore tee-shirts designed by one of La Carmina's readers. I also wore the brightest skirt known to man, Vivienne Westwood flats and a Crown & Glory giant sparkly bow headband! I think I missed the memo about this being a gothic trip…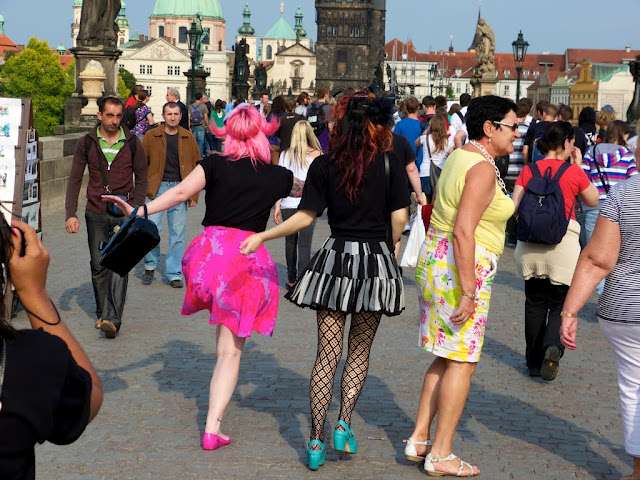 The Asian tourists loved us…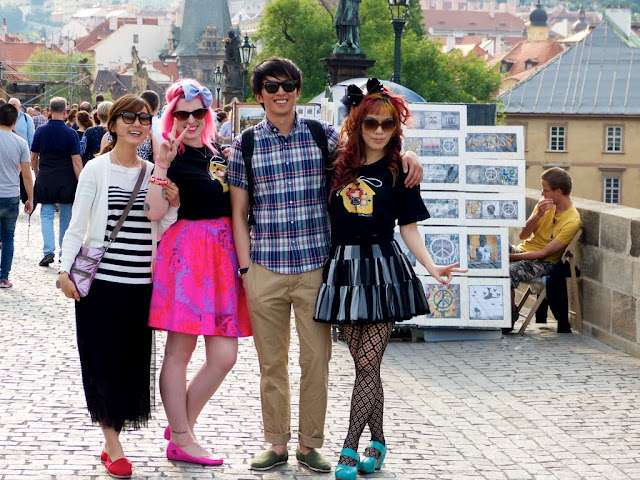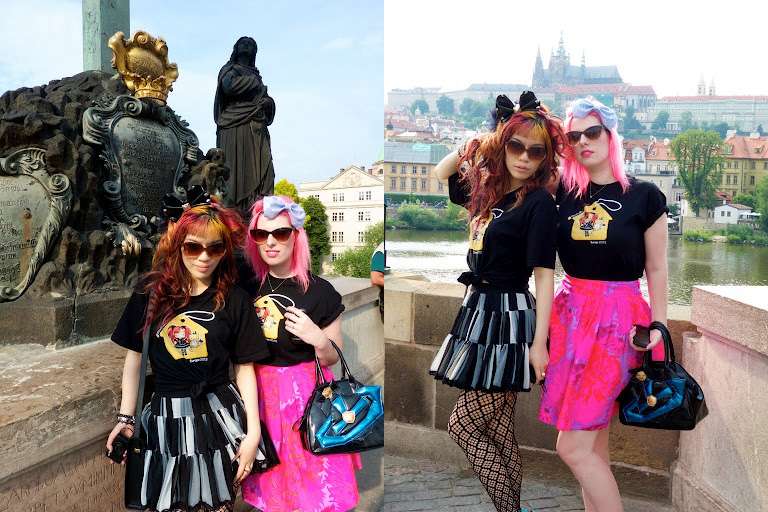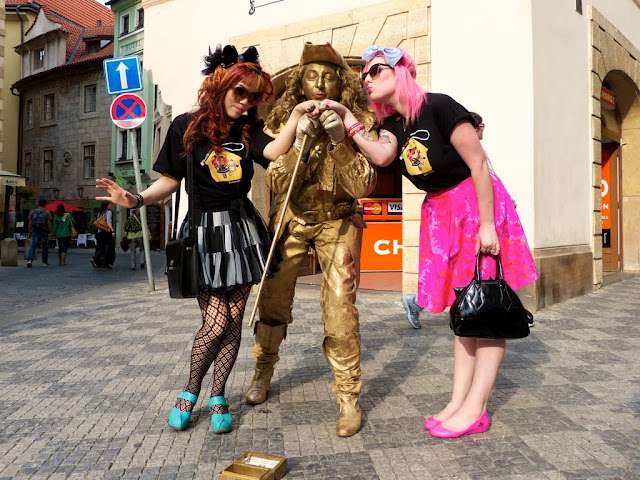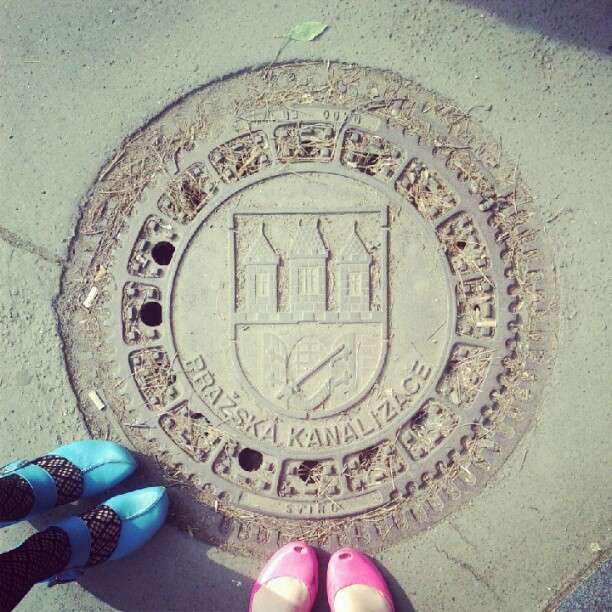 The Go with Oh team had planned various activities and must-sees for us, which we compiled into a short video (at the bottom of the post). I really loved our absinthe hunts (ha!) and playing dress up at the fabulous Dracula Clothing.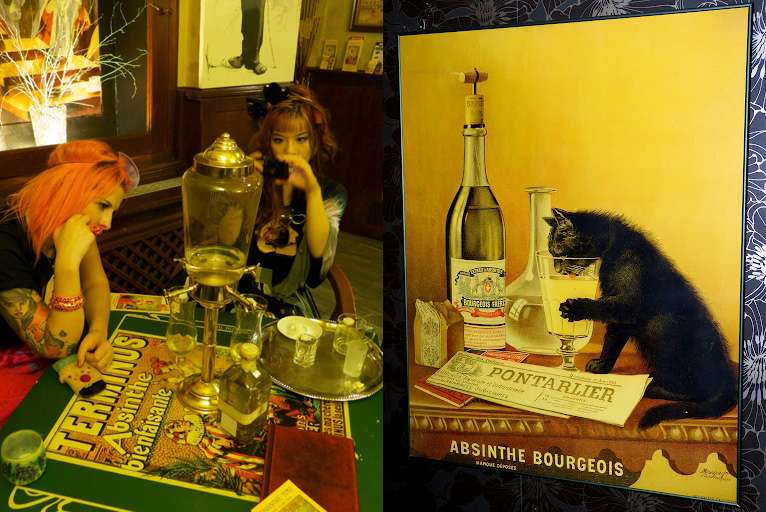 I promise I'm not as annoyed as I look here. I think I was just fascinated with the process of it all!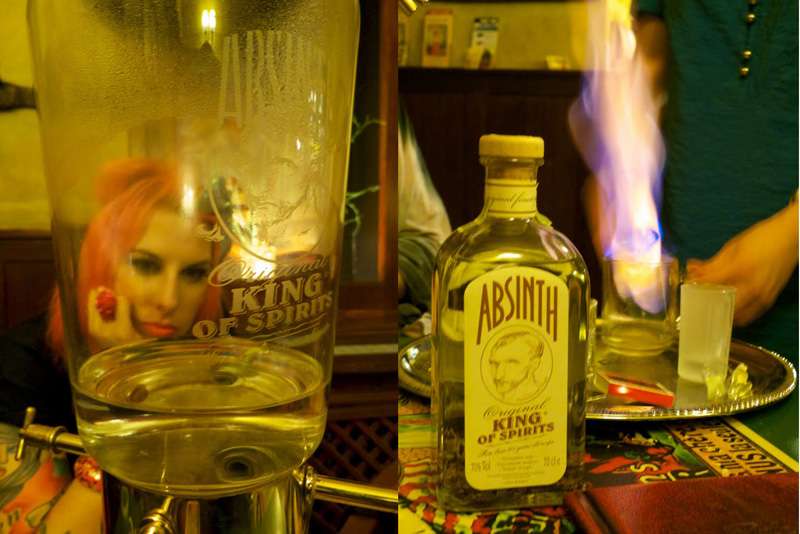 I definitely forgot about the goth-factor with my outfit choices. On day two I wore a Pepperberry dress and another Crown & Glory creation. This time a giant flower headband!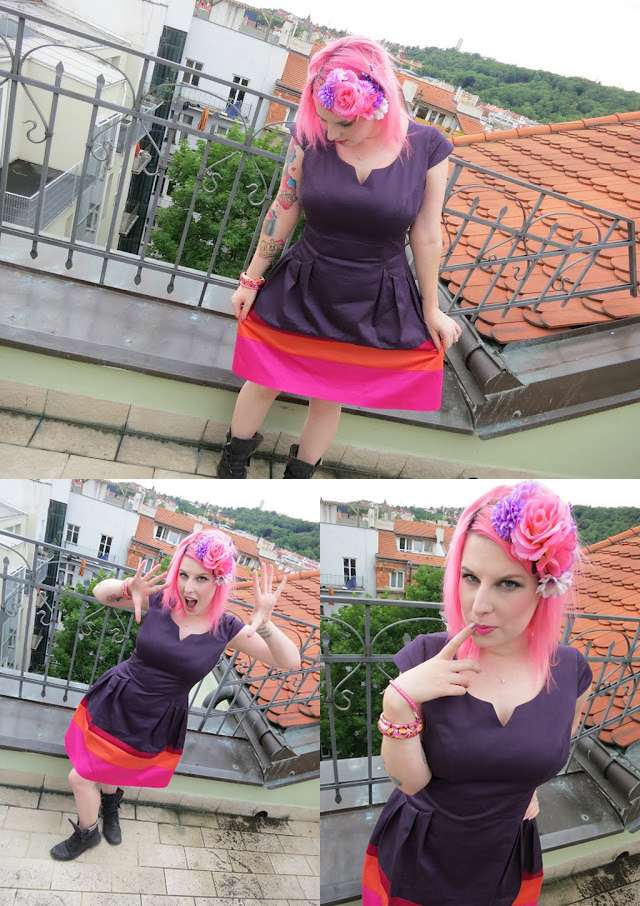 I got into the swing of it at Dracula Clothing though…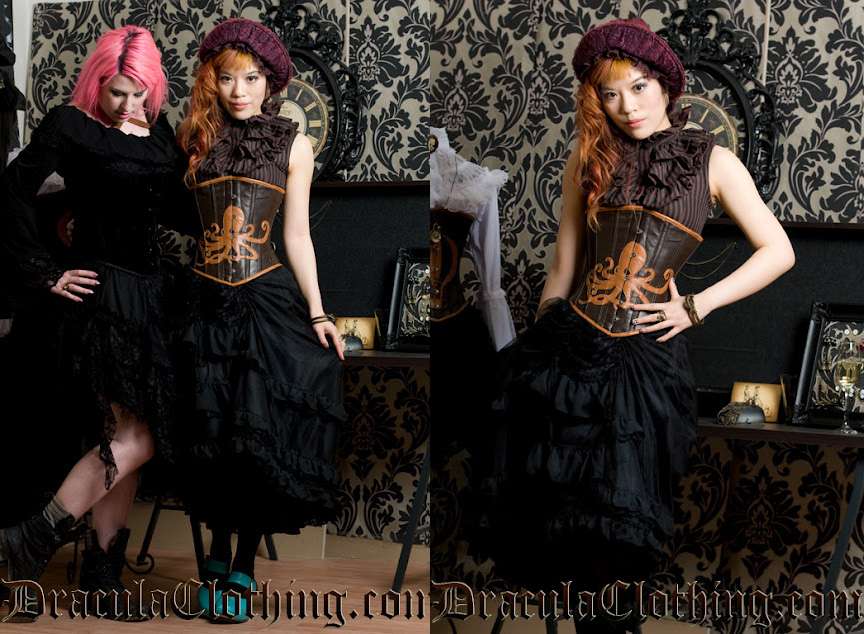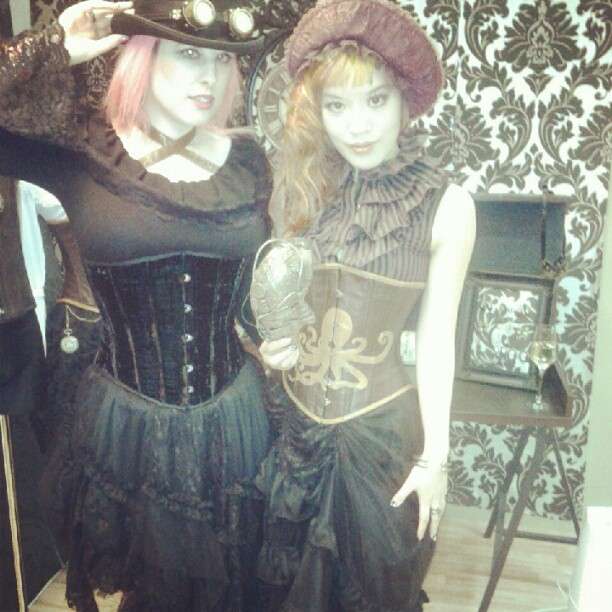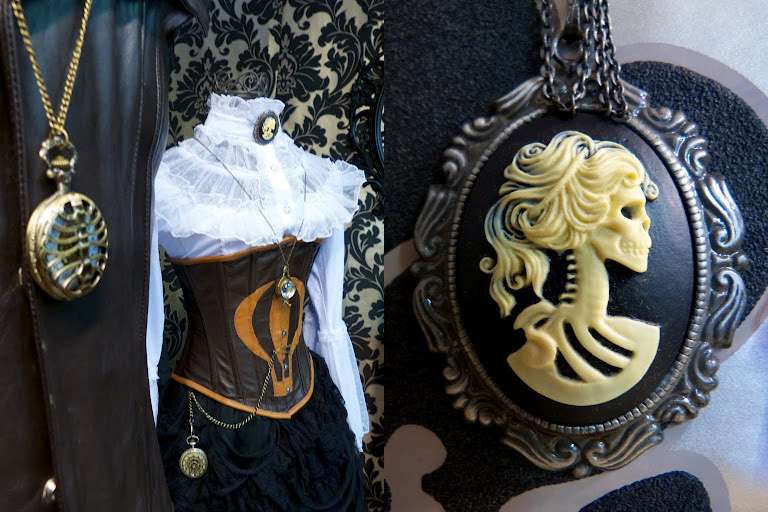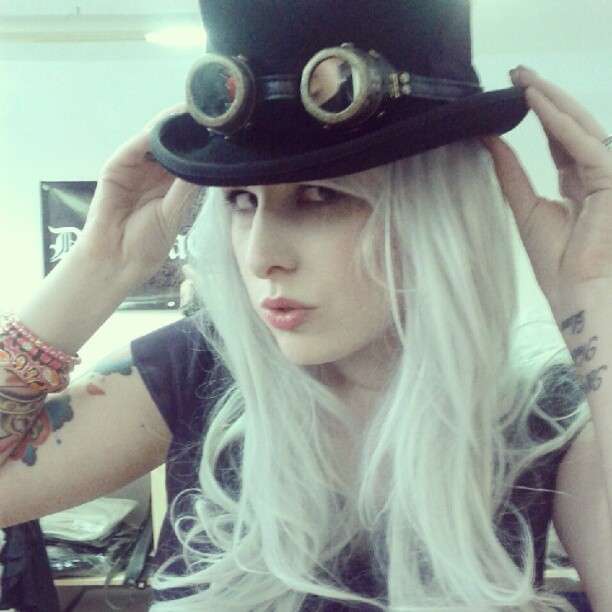 Our wonderful guides, Arno & Sara, took us to some of the must-see tourist spots (Charles Bridge was pretty amazing) where we tried to cause as much havoc as possible. Being on video camera is scary enough, but I just found out that it also got featured in La Carmina's Huffington Post column! OMG!
We found plenty of time for more absinthe. The ice cream and cocktails at this bar were my favourite. I'd go back to Prague just to have them again…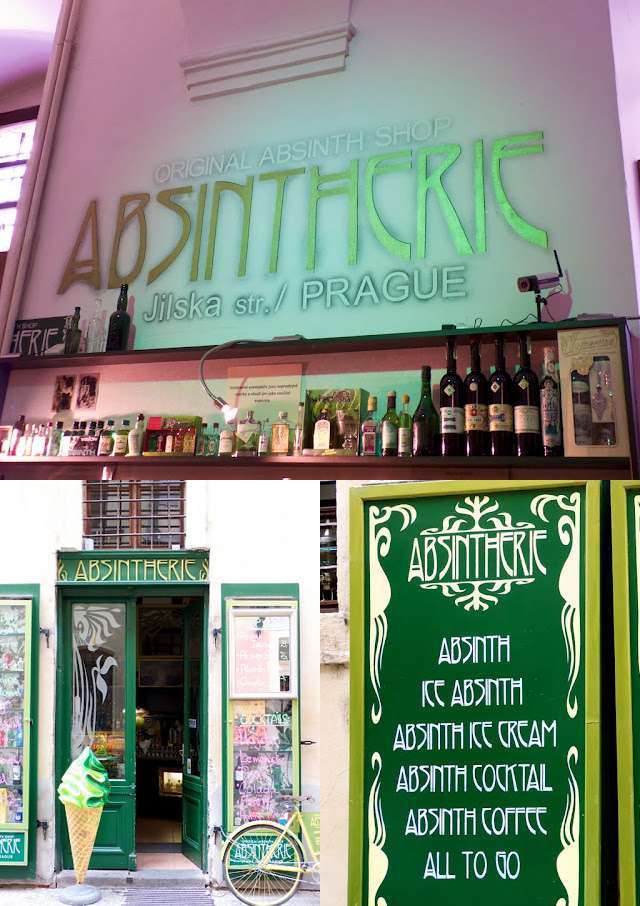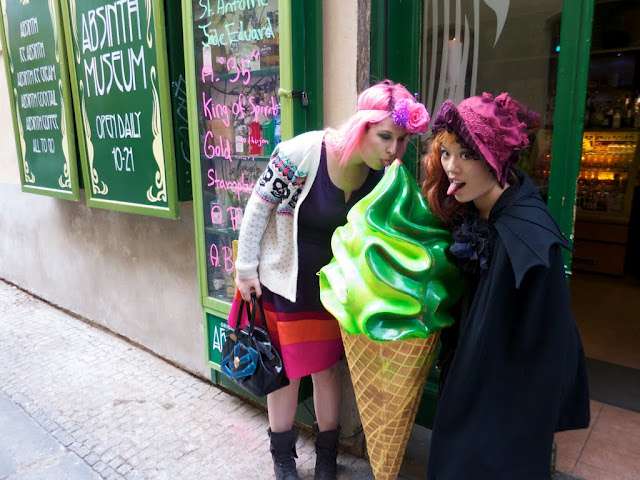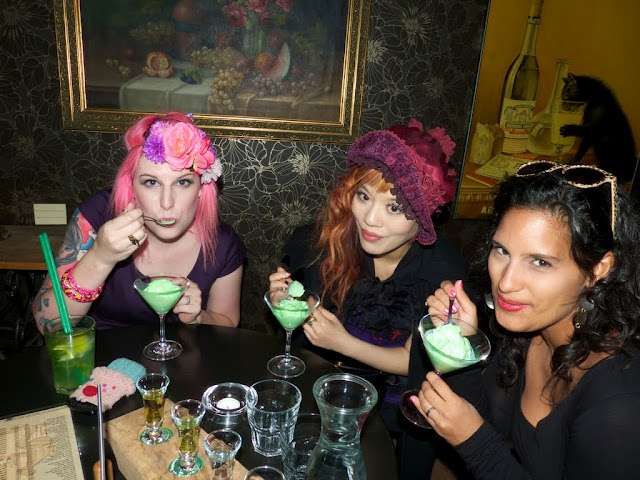 Truls & Ida from Dracula Clothing also took us to some underground goth clubs. We had to get a cab out of the city centre to get here. There were certainly no tourists in these parts!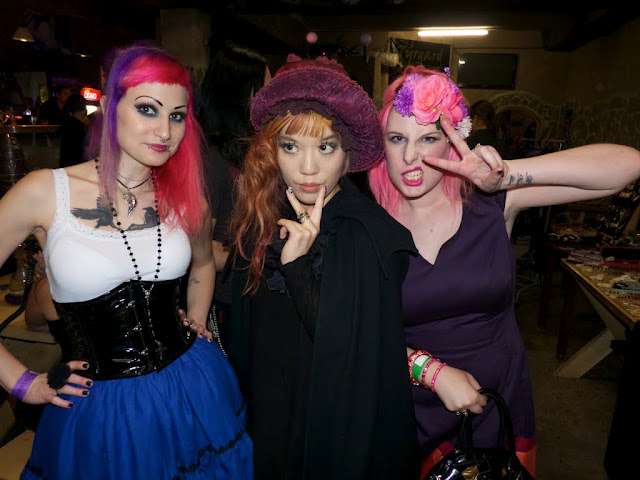 And no ID apparently… (!)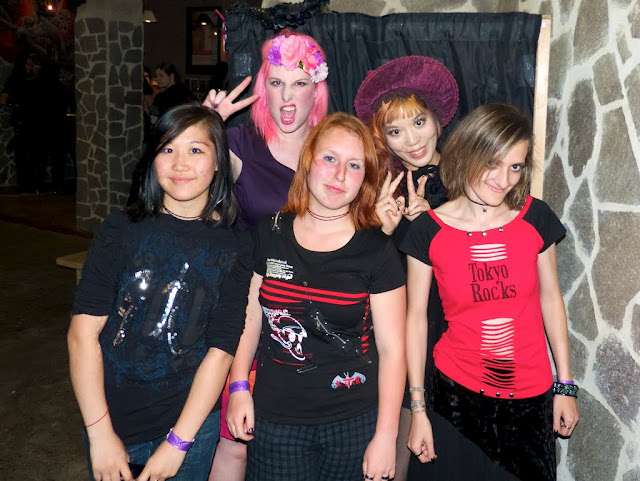 On our final day we headed up to Prague Castle which sits proudly on top of a hill, over looking the city. The gothic architecture was out of this world and it was obviously a prime spot for wedding photos. Czech weddings are like nothing you've ever seen and seemed to draw as much attention as the castle and cathedral!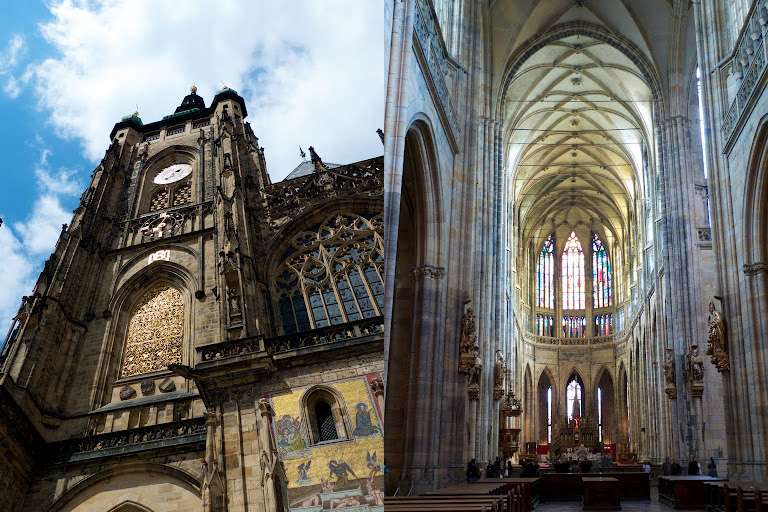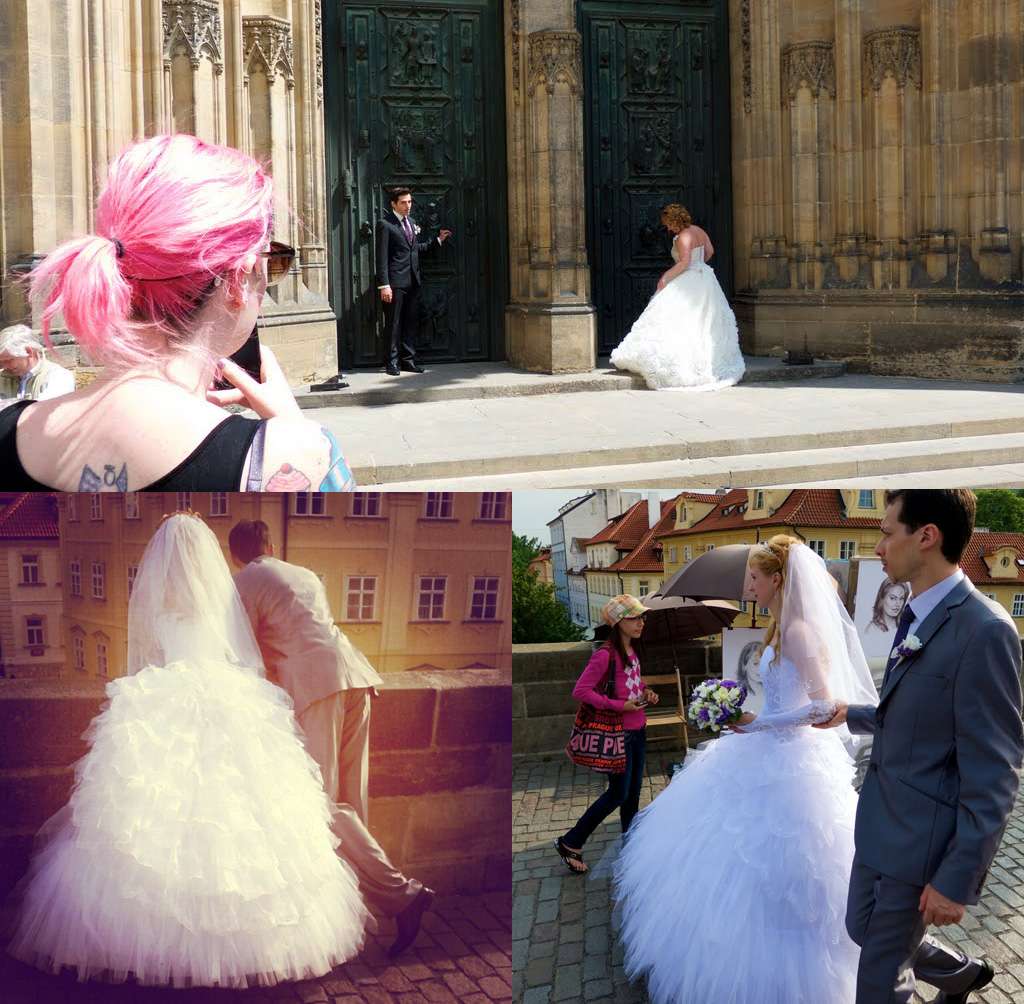 If you're on the lookout for a European break with your beau or some girlfriends I'd 100% recommend Prague. A short 2 hour flight from London and you're in absinthe, architecture and goth adventure paradise! My advice to you would be to avoid the super touristy spots (especially at night, the booze is so cheap it all gets a bit mental) and instead, have your own wild and spooky adventures!
Thank you  La Carmina and Go with Oh for a fabulous few days! I'll be back soon!