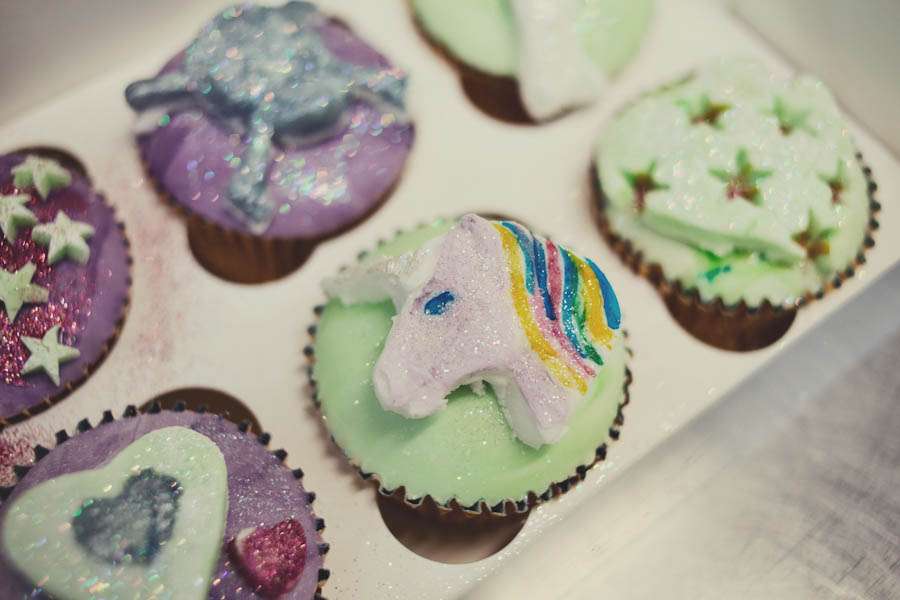 Warning. You might not want to read this post if you're hungry… or on a diet. This is a unapologetic diet-sabotaging article!
On Monday Gareth & I were invited by Charlotte of Restoration Cake to attend her cupcake decorating class… but this wasn't any cupcake decorating class, it was tattoo themed! Now I'm not the most artistic of people and I don't really like to cook but I'm all for trying new things…and, well, there would be free cake so…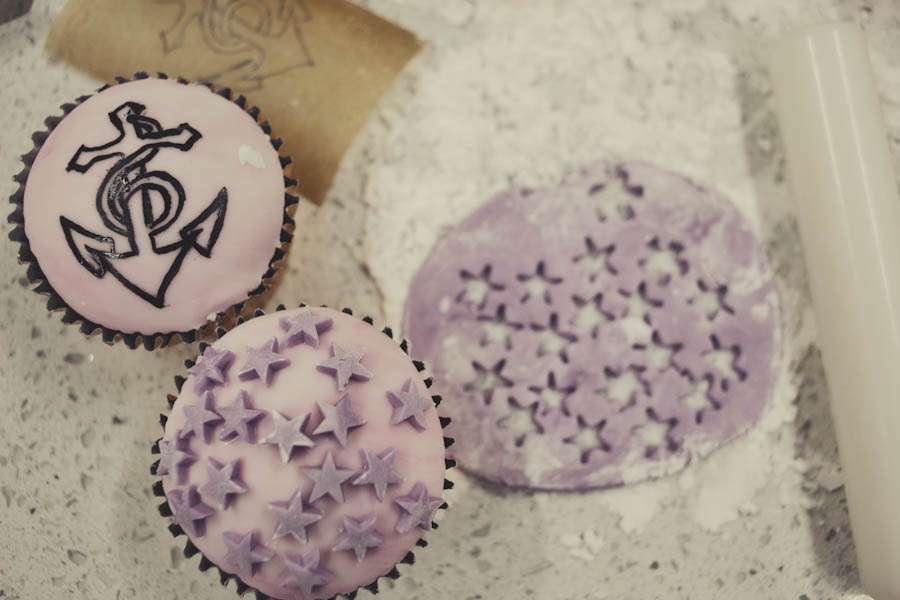 Charlotte was a great teacher and made each step super fun and easy to follow. She'd made us all a batch of yummy cupcakes and we were tasked with going crazy and getting as creative as possible with fondant, food colouring and edible glitter!
I kinda fell in love with the unicorn mold and made it my personal mission to create a glitter rainbow unicorn. Well, you wouldn't have expected anything less would you? And a little FYI in case you weren't sure – there is no such thing as too much edible glitter.
Gareth being Gareth, he stole the show. He was the only boy at the class (and Charlotte's first male attendee!) but he put us all to shame with his perfectly executed fondant molds and his incredible handdrawn dagger design. Do I have a hidden pâtisserie in my mist?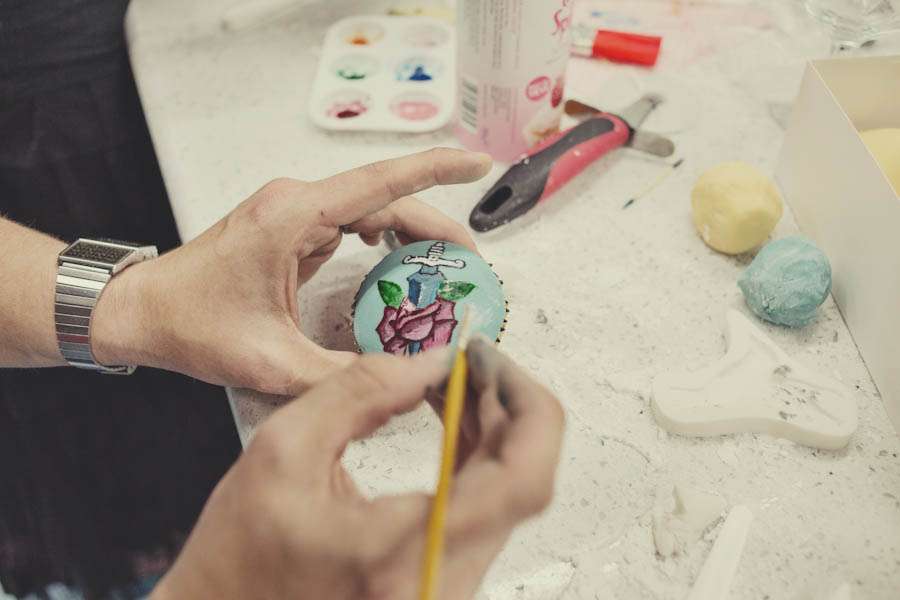 The evening ended with a cup of tea and a slice of Charlotte's trademark red velvet cake. Not a bad way to spend a Monday evening at all.
Charlotte runs cake decorating classes in Park Royal, West London. A 2 1/2 hour cupcake decorating class cost £55 per head (£80 for the 'big cake' classes) and includes everything you'll need. You also get to take your creations home with you.
The next tattoo themed class will be taking place on Tuesday 6th November, from 6.30-9.00pm. She is also hosting a 'big cake' decorating class on October 9th. New classes (including one called 'BAROQUE'N'ROLL' which sounds very intriguing indeed) will be announced via her blog over the coming weeks.
To find out more info on future classes or to book a spot on any of them, check out her blog or simply drop Charlotte and email on info@restorationcake.co.uk. Have fun!!
All Photography Credit: Lisa Jane Photography
Gareth & I were invited to attend Charlotte's class but the opinions (and cakes!) are all my own.