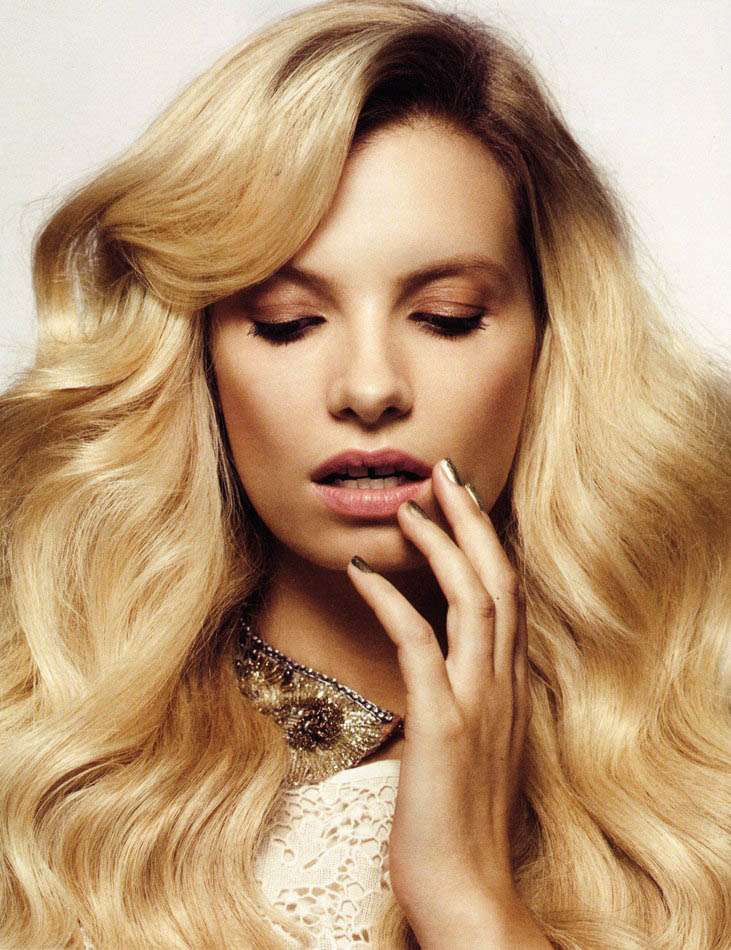 Ruth Crilly was always a model I was aware of. With her trademark teeth and her ridiculously luscious blonde hair, I'd seen and admired her on billboards and in magazines for a long time. I'd even watched her early foray into modelling on the Channel 4 series This Model life (which, if you're in the UK you can see watch on 4OD). So you can imagine my surprise when, at a cover shoot for Wedding Magazine last year, I walked in to see Ruth getting made up! I'm not going to lie, I was slightly intimidated to meet her but I need not have been. She's a truly LOVELY person as well (gaah don't you just hate that!?) Ruth had started her beauty blog, A Model Recommends, the year before so we spent most of the day gossiping about modeling, blogging and beauty products! I've been a fan of her blog ever since and have lost literally hours watching her video blogs (and erm…spent rather a lot of money on her product recommendations).
So this week I thought I'd revisit that chat so share with you all today. Ruth is not only inspiring for wannabe models out there, but for anyone who wants to start a blog. Brains and beauty? Yeah not jealous at all …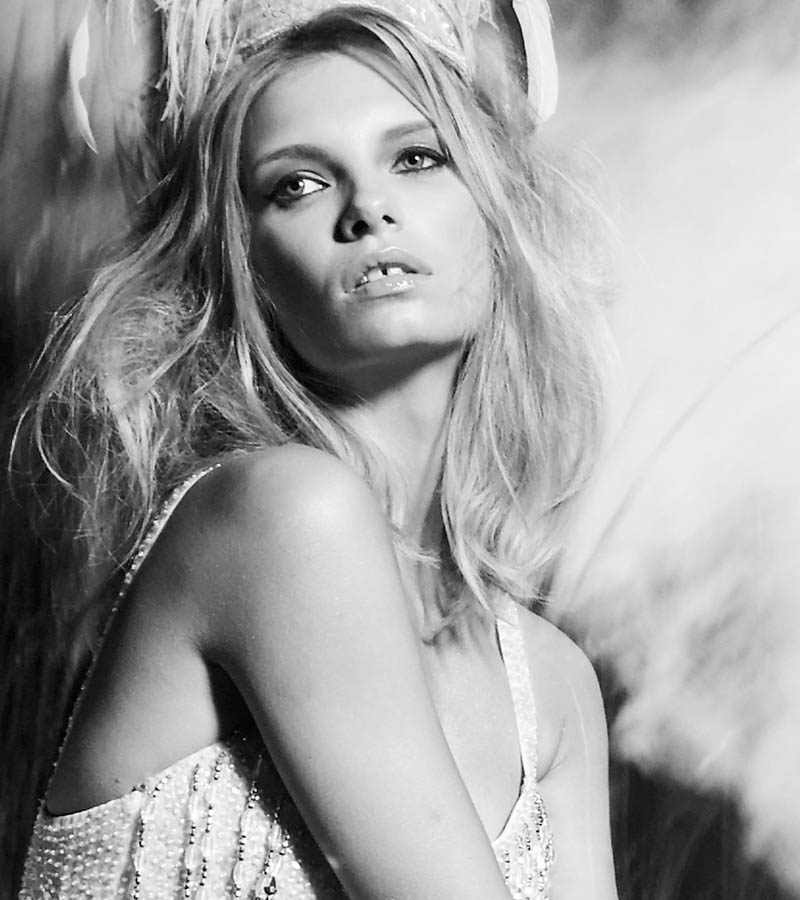 Hey Ruth! So, tell us about yourself. Who are you and what do is it that you do?
Hello! I'm Ruth Crilly and I am an international fashion model and a writer. Though I should really put the writer part first as that's now my main career. Doesn't sound as exciting though, does it? I got signed to a model agency when I was in my second year at law school (2001) and then modelled full-time for almost ten years until I set up www.amodelrecommends.com in 2010. Now I juggle the two jobs, but they work very well together. In fact, I couldn't really maintain A Model Recommends without being a model, so both jobs are necessary!
How did you first get into modelling?
I dropped a polaroid of myself into a Topshop "Model Comp" box in Birmingham when I was on my lunch break (extended lunch break, which was usual when I was at uni, and used to last from approximately 11.30am until 4pm). I didn't get contacted for about six months by which time I had forgotten all about it, but when I was asked by Models1 to come and see them I jumped at the chance. I wasn't particularly "feeling" my law degree and the promise of a more glamorous lifestyle (see below for a bit of myth-busting on that one!) was too much to turn down.
I can imagine being a model is one of the hardest and most competitive fields to get into. Do you have any advice for anyone who'd like to become a model?
Yes: be realistic at all times. Think forward to when your career will end and have something planned out – most girls will NOT make it to superstardom, unfortunately, and the shelf-life for models is getting shorter and shorter. This sounds really pessimistic, but it's SO true, and there's nothing more soul-destroying than being left waiting for the phone to ring! Make sure you have some qualifications behind you – I left uni, but I carried on with my education and did a humanities diploma, then a literature degree, now I'm doing a Masters degree. If academia isn't your thing, try some practical qualifications that are relevant to your modelling career – nutrition, beauty or fitness perhaps.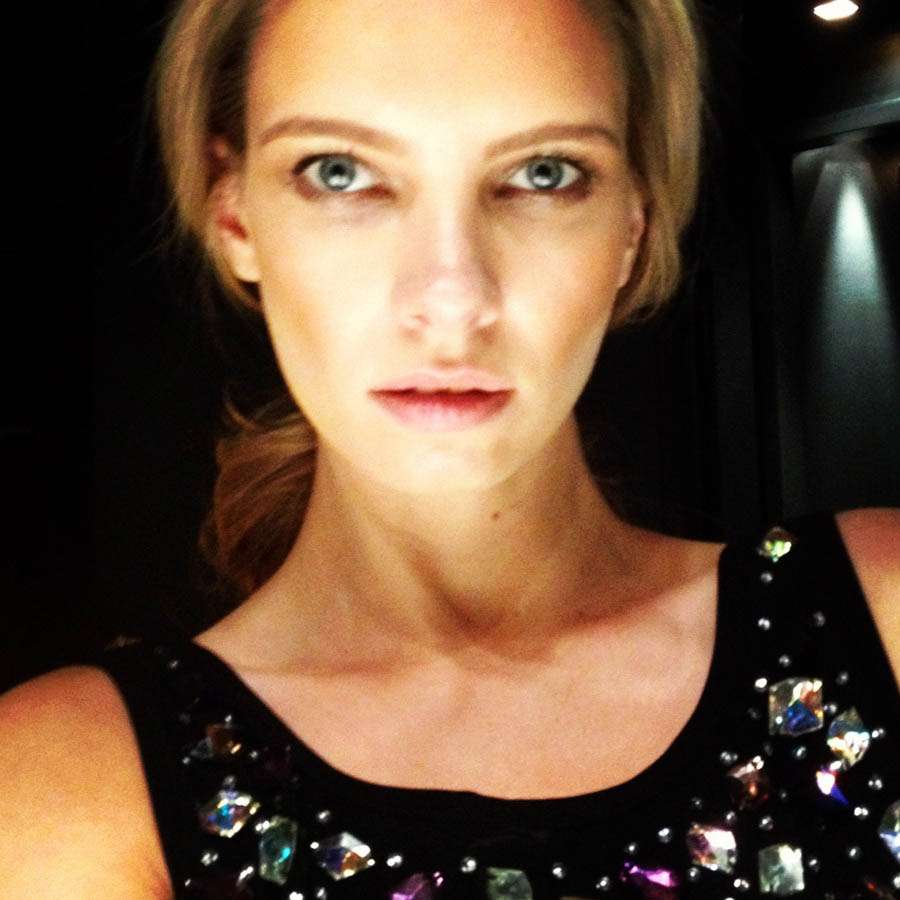 What are the biggest preconceptions about the fashion/modelling industry?
That models are stupid. It drives me absolutely BONKERS. Whenever I hear that tagline "beauty AND brains!" it makes me want to poke my eyes out with a fork – it is one of the most condescending and pointless statements. That it's such a surprise for a woman to be both attractive AND clever? Whoo – don't get me started, I'll be here all day!
Another preconception is that models lead a totally glamorous lifestyle: untrue. It can be glam, but most of the time we're traipsing about on the London Underground like everyone else. Or on the Milan Metro, which is a million times worse. Nine-tenths of modelling is, in fact, travelling from A to B and back to A. And not in anything remotely luxurious!
Whats your favourite part of the job?
The glam parts!
…and your least favourite?
Really early call-times (think 4am) when you're on location, and bad weather. If you're shooting swimwear on a beach and the weather suddenly turns, you're still going to be shooting swimwear on the beach! One particular incident sticks in my mind: 2004, Hastings, minus five degrees, negligee story. My face went purple!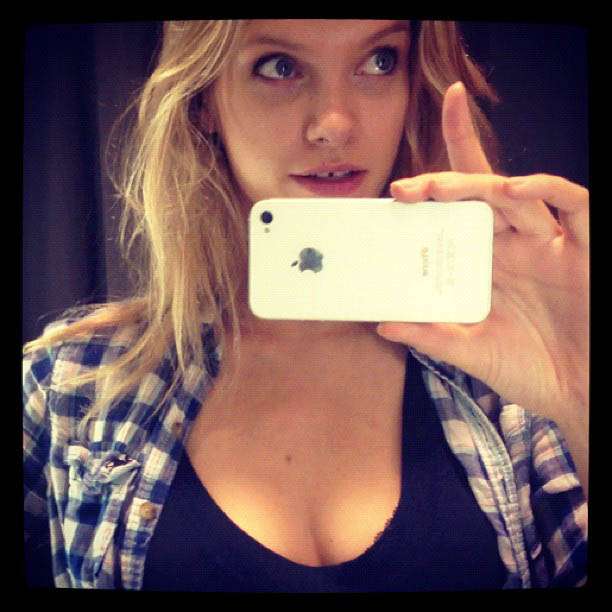 You're 30 (right?) but your career still seems to be going from strength to strength. In an industry that seems to value youth, how do you think you've managed to continue working for so long?
I am 31 and quite a bit actually! I do feel ridiculously lucky to still be working, but then on the other hand, I work hard to be a good model. I look after myself, I really take care of my skin and I also have a lot of experience, so I know what I'm doing on a shoot. Really, though, a lot of it boils down to simple genetics and the type of face that I have – it's quite round and young-looking! You'd be surprised, though, at how many girls out there are a LOT older than they say they are! I won't name any names…
You're not just a model these days though. You started your beauty blog, A Model Recommends in 2010. Why did you want to start a blog and a beauty blog in particular? Did you see a gap in the market for one like it?
Yes, I have always had something bordering on an obsession with beauty products ever since I was about thirteen or fourteen. I used to have shelves and shelves full of them that I'd buy with money from part time jobs or pocket money. When I started modelling I was always the girl poking about in the makeup artist's kit, asking dozens of questions and soaking in the information. I spent some time pitching to magazines about a special model beauty column, but found that models trying to do other things weren't necessarily well received in the industry! A Model Recommends was my way of getting my writing out there and also sharing the insider tips and tricks that I had access to on a daily basis. I did see a HUGE gap in the market, too – models have to look great as a profession, so it made sense that I should share my beauty findings..
You also do a lot of video blogs. Was being on (video) camera something you always wanted to do and do you feel it has helped to elevate your business?
Yes, it was just a natural addition to the site, really. I've spent the last 12 years on camera both for stills and for moving films and commercials, so it wasn't ever a problem or something that I dreaded! I think that the videos allow people to know me better (if they want to!) but also help me to reach an entirely different audience. Many of my readers never ever watch the videos, and I have a whole video following who have never read a word I've written! When the writing and video cross, though, for example when I demonstrate a makeup look that I've also written about, it seems to work really well. I like that the video can enliven a feature and readers can choose whether to watch it or not, so it's a win-win situation!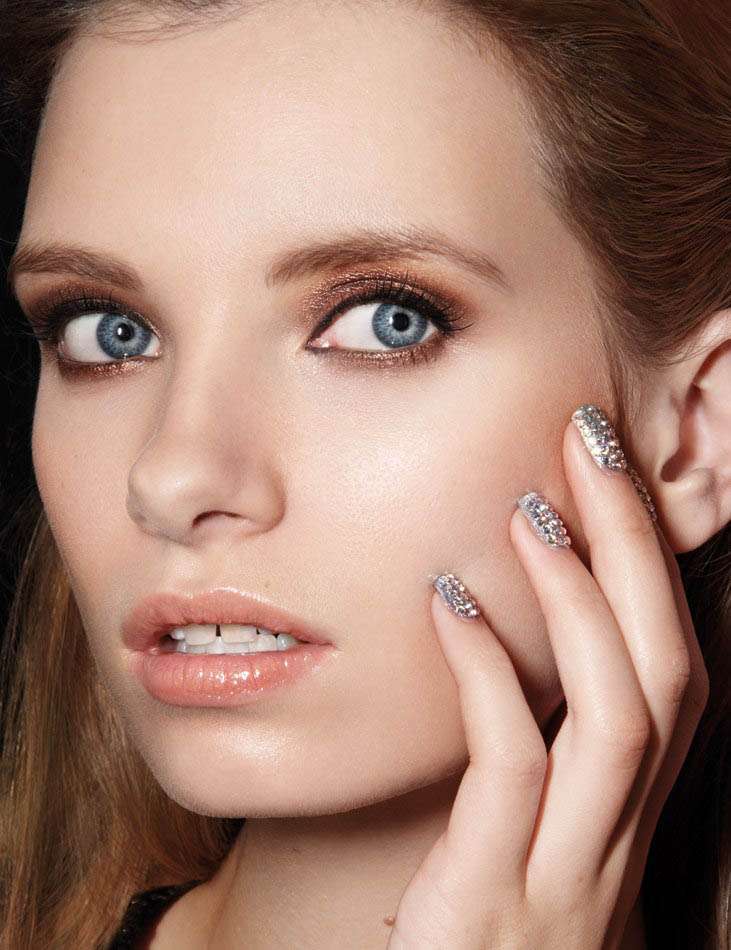 Do you have any tips or advice for anyone who might want to do video blogs? A lot of people are terrified of being on camera!
Yes, be absolutely natural. Just pretend that you're talking to a friend and try to forget that the camera's there. It takes a while to learn how to do that, but you could practise for a few minutes a day and just delete the footage afterwards each time so that there's no pressure. If you film thinking that nobody will ever see it, you might lose some of your inhibitions – and then talking to the camera will feel natural and easy.
You seem to have a large and loyal community of readers. Do you have any general tips or advice for someone who wants to build their blog readership?
I answer just about every single question that comes through, both on the website and on Youtube. Even if it's just a simple "thanks", I try to show my appreciation for someone taking the time to watch or read. It takes me bloody ages, but I try to do a comment-answering session every week and keep up-to-date with what's going on.
Whats the worst piece of advice you've ever been given  – as a model or as a blogger?
Do you know, I've never really had any "bad" advice, per se. I mean, people talk crap at you all the time, but you just need to have a good crap-filter. If you can cultivate a good crap-filter, you're on a winning streak. If anyone starts their advice with "I'm not saying this to be nasty, but…" then run a mile. You need constructive criticism, not negativity.
…and the best?
Something that I read in the paper once that stuck in my head. I can't remember who said it, but it was something along the lines of this: if you do something more than anyone else,  and you do it well, you'll succeed. That's a total mis-quote there, but it just made me think of things in very simple terms – if I wanted to work for myself, and be in control of my own life, I had to work hard. As simple as that. When it's down in black and white like that, it all seems to simple!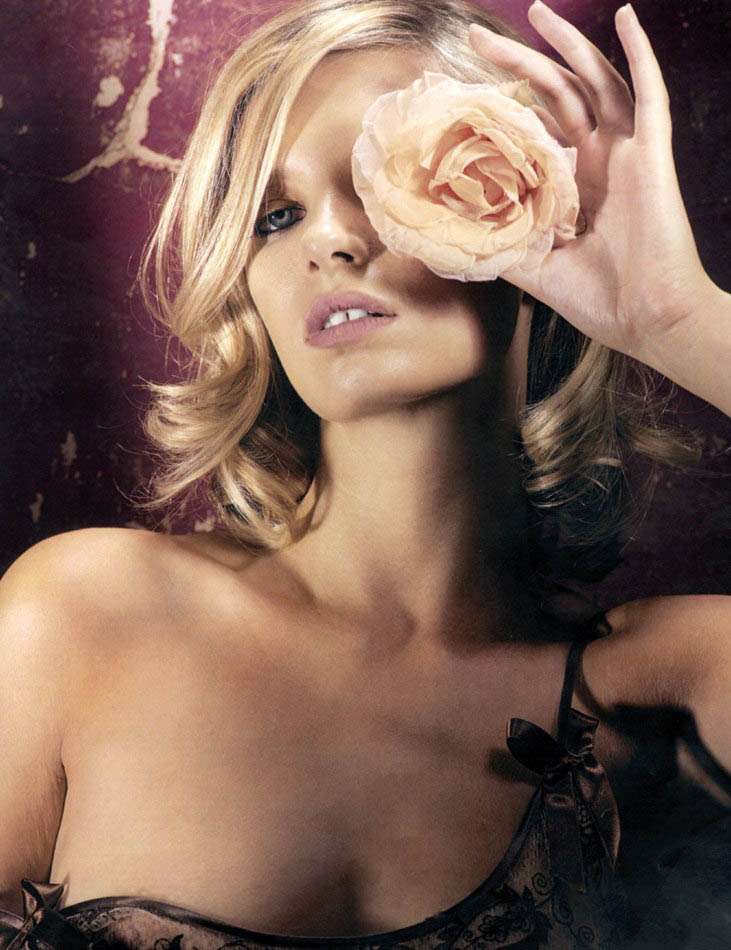 If you could go back to before you started modelling, is there any advice you'd give yourself?
Don't  smoke, don't even TRY smoking. It's a b**tard to give up!
…and is there anything you'd change about how your career as progressed?
I wish I had started A Model Recommends sooner, I suppose, but then I think it's pointless for me to think about what I would have changed. I'm changing things now, and that's what counts. I hope!
What inspires you – as a person and a business woman?
Not wanting to work for someone else. That has been my motivation since leaving uni, I think – I didn't want to answer to anyone on a daily basis, I just wanted to do my own thing and do it well. Working for myself has allowed me to work harder than I ever would have done for someone else – the joy in seeing my ideas come to fruition is indescribable!
And finally, what's next for you?
Bath, glass of wine, bed.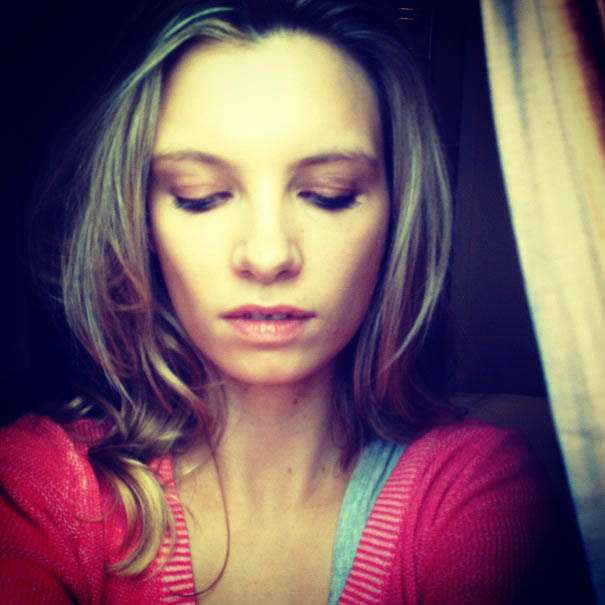 All Professional modeling images from Ruth's Models 1 portfolio.