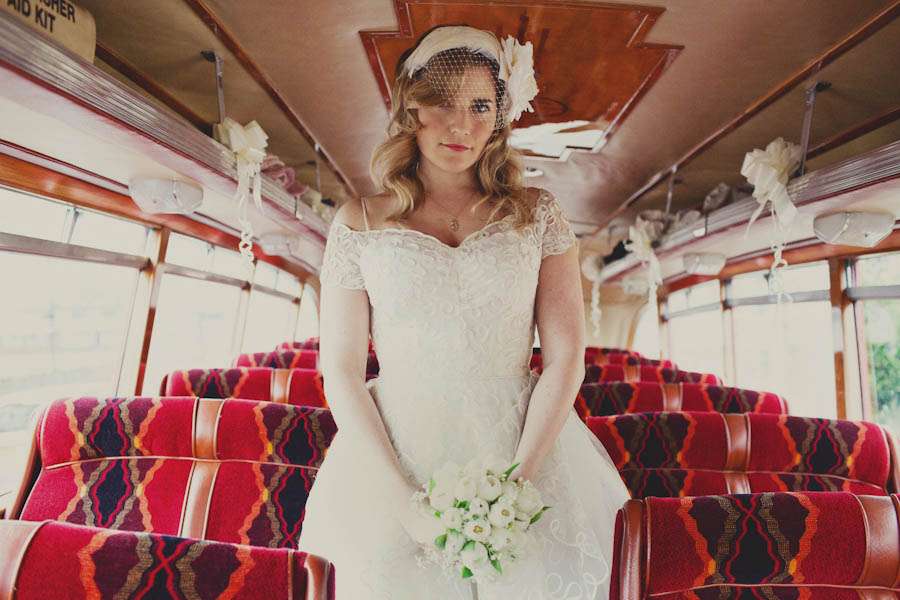 Photography Credit: Joanna Brown Photography
Yesterday Gareth told me that I use too! many! exclamation! marks! He said it's like laughing at your own jokes (well… hell, I think I'm a hoot!) So he's probably not going to enjoy reading this intro because a gazillion exclamation marks are definitely required to convey to you just how much I love the girls I'm interviewing today (!!!!!!!)
Laura & Emma run the amazing Fur Coat No Knickers, a vintage wedding dress shop in the heart of London. But this isn't any old vintage shop, oh no, the girls pride themselves in their attention to detail and attentiveness to all their brides. They're well known for how they 'pimp' each of their gowns to make it perfect for the individual girl. Whether it's shortening, nipping, tucking, letting in, letting out or it's adding petticoats, giant bows, straps or applique details… no detail is left out when making sure each and every one of their brides leaves with the wedding dress of their dreams.
I could wax lyrical all day long about how wonderful these two women are. They really care about each and every girl they work with, which is why I feature so many of their brides on my blog – because wearing one of their dresses makes brides automatically awesome, happy and gorgeous!
Their Kingley Court shop is my absolute favoruite place in London. If I'm ever in the area I'll pop in and say hi… and not just because they always offer me bubbly and I get to swoon over all the latest vintage frocks! These girls are wonderful, wonderful people. They're always there for me when I have a 'omg I've fallen in love with this vintage dress but it's too small!' crisis, and they're always the first to make me feel beautiful when I need it, "We think this dress is perfect for you. Yes, you have to try it on!" A well fitting glamorous vintage dress will do that to a person!
I only wish I'd known about them before I got married!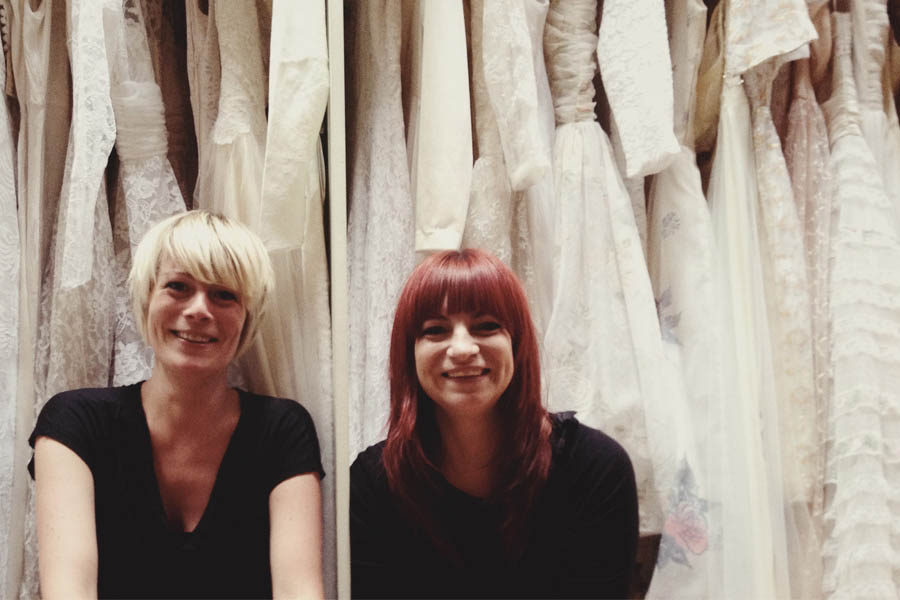 Hi ladies! So who are you then?
We are Fur Coat No Knickers and the two of us (Emma and Laura) opened our shop, in Central London, in 2008. We now have two lovely assistants who help us in our shop and can sew beautifully. We also work with a few lovely ladies from our theatre background who can tackle any kind of alteration or customisation that we dream up in our fittings. More to the point they really care about their work as much as we do. We both trained and worked in theatrical costume design, and first met on The Lion King. We just loved working together, both bringing different skills to our job and creating real teamwork. So that was that, we did more and more shows together, working long, long hours but most of all making it fun.
What was it that made you want to open a vintage wedding dress shop?
Originally we stocked a lot more vintage accessories for theatre and film, as well as a wardrobe full of beautiful vintage wedding dresses.
Fairly early on, we realised our customers liked the way we got involved with the fit and creative ideas and the styling of our brides. So the bridal part just grew and grew, leading to more and more wedding dresses and accessories.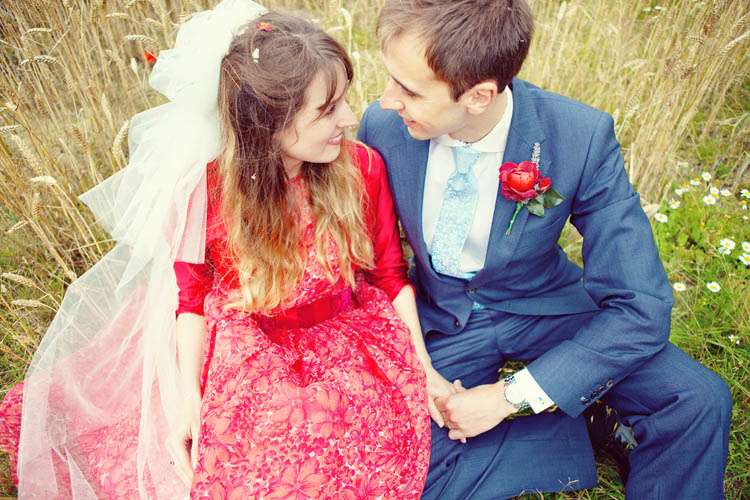 Photography Credit: Annamarie Stepney Photography
Why vintage wedding dresses?
Every vintage dress is unique and what makes our job so exciting is that all our brides are different. We never, ever feel like we don't want to come to work. The vintage dresses are beautiful and often an interesting mix of fabrics. And who can resist the wow factor of the fifties dresses or the history in the thirties dresses? We absloutely love rescuing a dress by cleaning it and giving them lots of love to bring the beauty back for someone's wedding day. It's sort of chic recycling.
How did you first get the word out about what you were doing? Was there anything in particular that you did that was instrumental to it?
We couldn't and still can't afford to advertise so we took every opportunity to lend out dresses and accessories for photo shoots, events and tv. But we can never thank Kat enough for all the amazing things she has said about us and brides she has featured on her brilliant blog. We'll do our best to thank her with frocks…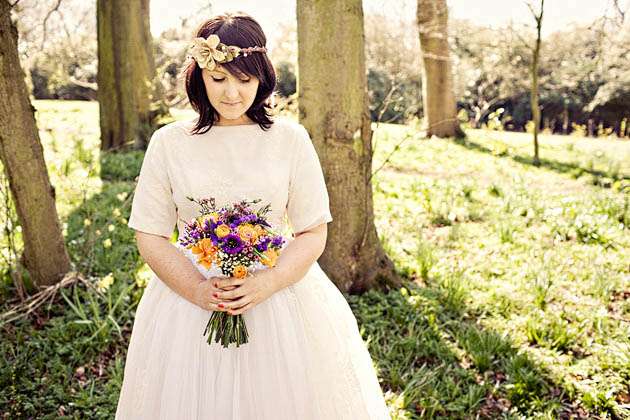 Photography Credit: Steve Gerrard Photography
What inspires you?
Some designers we worked closely with as costume supervisors, in particularly Mark Thompson, who taught was a lot and who we loved working with. He was always prepared to change a design to suit a body shape, to completely flatter an actress.  And each other, of course.
What are you best at?
We pride ourselves on our creative ideas whilst always keeping the integrity of the vintage dresses and giving the best personal service we can.
We feel very passionate about making sure our brides are happy and ready for their big day.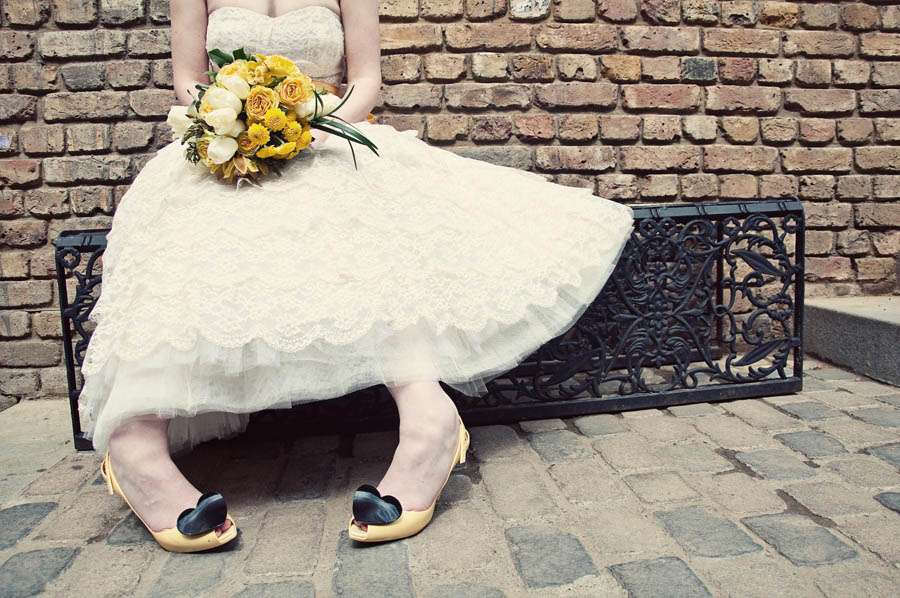 Photography Credit:  Emma Case Photography
What's the best and worst pieces of business advice you've ever been given?
The worst is someone told us we should be showing our dresses off on models. We prefer our real beautiful brides, looking radiant and happy on their big day. Which is why we have lots of pictures of them in our shop and fitting rooms, as well as our blog.
Best piece – don't spread yourself to thin… we really try and concentrate on giving as much time and attention as possible to our brides rather than trying to accommodate sheer numbers.
Was there one particular moment when you thought you'd 'made it'?
We will let you know when we have made it.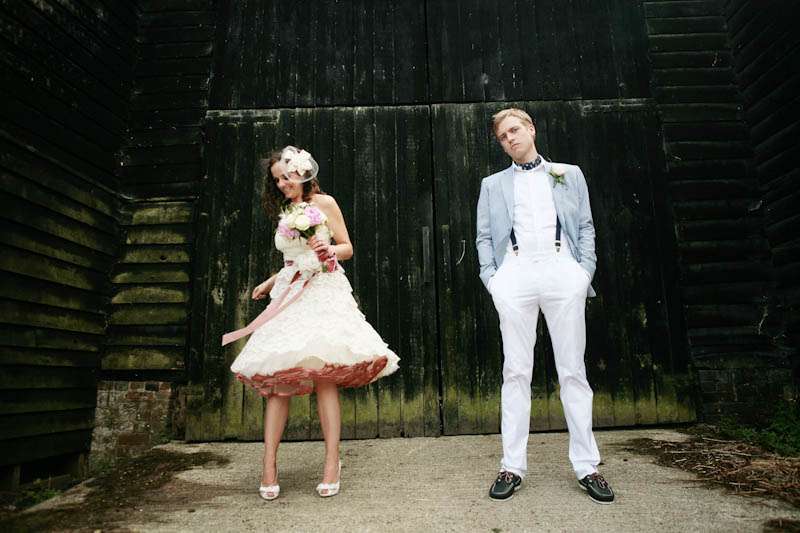 Photography Credit: David McNeil Photography
Are there any particular things you'd accredit to your success and do you have any advice for anyone struggling to get a bridal fashion business off the ground?
You need to be passionate about what you do. Running your own business, you never ever, stop thinking and worrying about things. And everythng you do, you learn from to make things a bit better.
Do you have any regrets in the way you've run your business so far? Is there anything you'd go back and change?
No regrets.
Is there anything you wish you knew before starting your business?
How much London business rates are.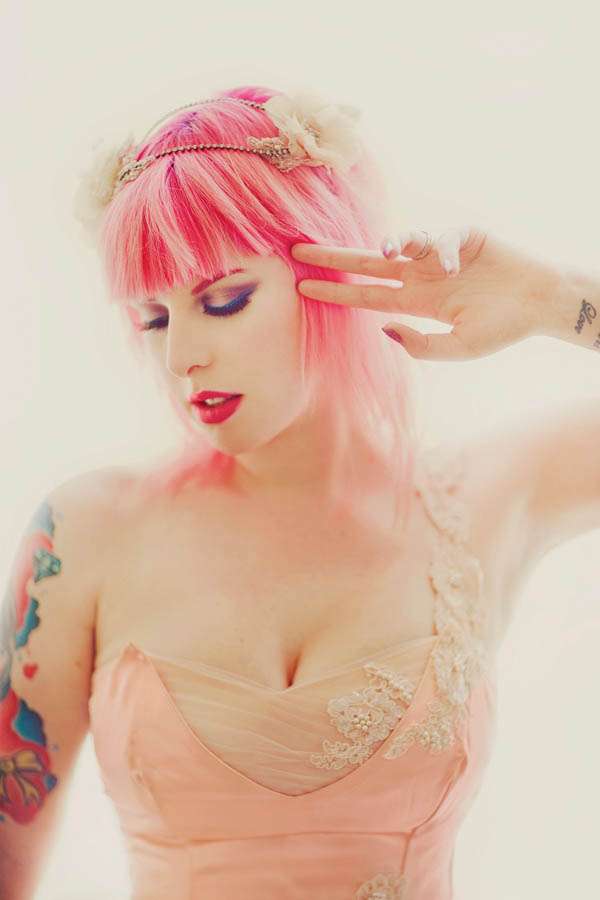 Photography Credit: Made U Look Photography
What's your favourite part of your job?
Having a fridge full of bubbly. That, and getting to know our lovely brides, their family and friends and being part of the lead up to their big day. And of course, receiving photos and emails about how much our brides loved wearing their dresses.
…And the worst bit?
Saying goodbye to our brides. And the very worst is that vintage dresses are, on the whole, only in smaller sizes. We hate not being able to help curvier brides, although we pride ourselves on working hard searching for more realistic sizes. We can make some dresses bigger, but some sizes in vintage just don't exist.
Finally, what's next?
See the answer above and watch this space…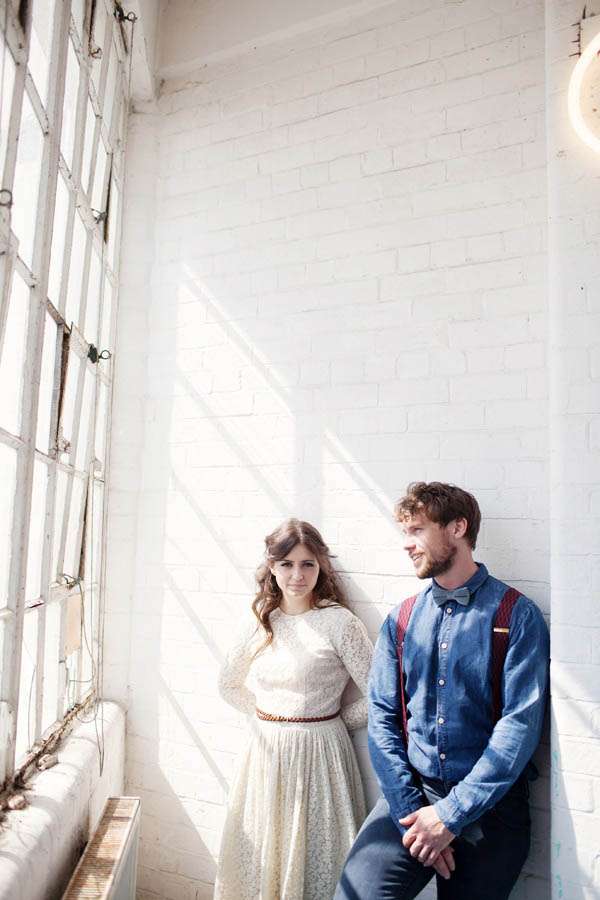 Photography Credit:  Emma Case Photography
Ooooh intriguing and very very exciting!! I'll be sure to report back on this development as soon as I have the info!
You can see all the gorgeous Fur Coat No Knicker's brides that I've blogged here.