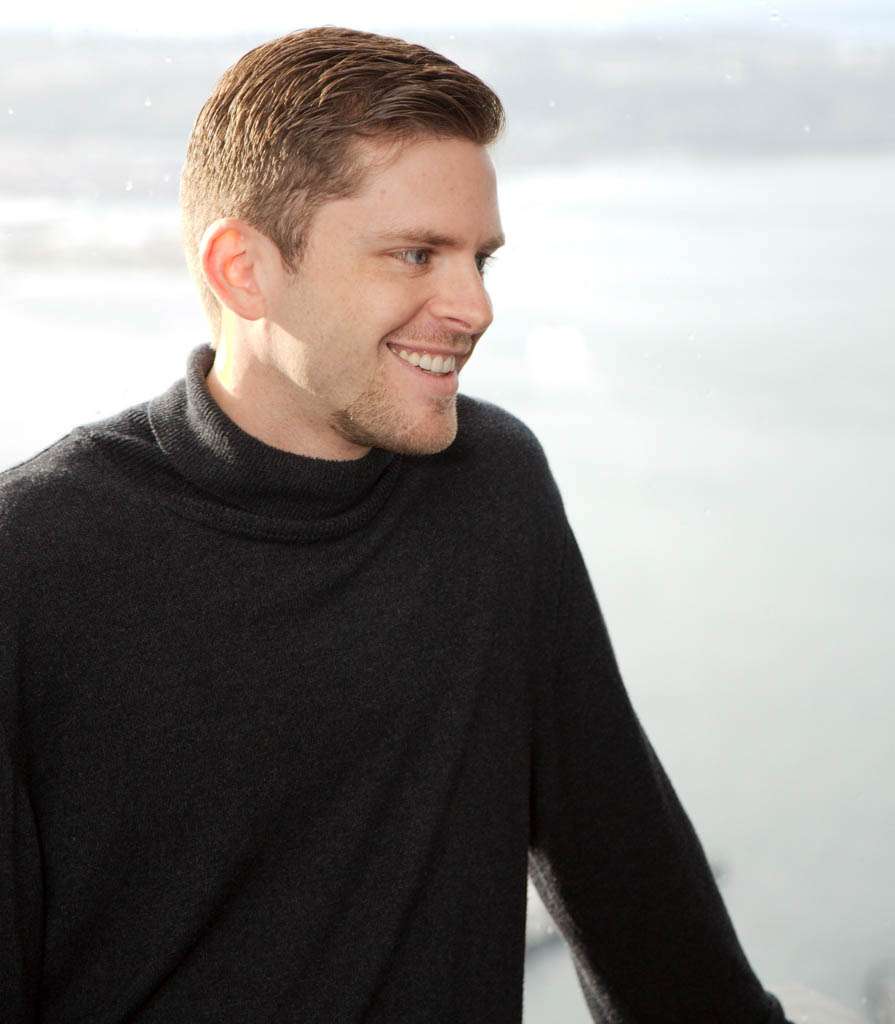 While in New York last month, I was lucky enough to meet author and entrepreneur Chris Guillebeau through our mutual friend Megan. From our brief encounter I was enthralled by his story of traveling the world, writing books and – without wanting to sound like a big cliché- living the dream! Then, when I got home, I had an email from Chris saying how lovely it was so meet me and how great he thought my business was! Holy cow…
Hi Chris, thank you so much for taking time to speak to us today! Can you introduce yourself to my readers?
Thanks for having me! I'm a writer, traveler, and entrepreneur. I'm on a quest to visit every country in the world (185 down, 8 to go). I'm fortunate to spend most of my time working with fun people who connect through my blog and offline community.
I also drink a lot of coffee.
What an amazing and enviable job! Have you ever worked for someone else and was there a defining moment when you thought "That's it! I'm done!"? Was being your own boss something you always wanted?
I'm a terrible employee, so much that I'm essentially unemployable. I'm just not very good at doing what I'm told or bringing my own motivation to someone else's project. I walked out of my last job at age 20 (I'm 34 now) and never went back.
What is The Art of Non-Conformity? Who is it for and what's the overriding message?
The central message of AONC is "You don't have to live your life the way other people expect you to." Our community includes all kinds of people from all ages and backgrounds. There are students, entrepreneurs, artists, travelers, and more. What unites us is an interest in doing unconventional, remarkable things.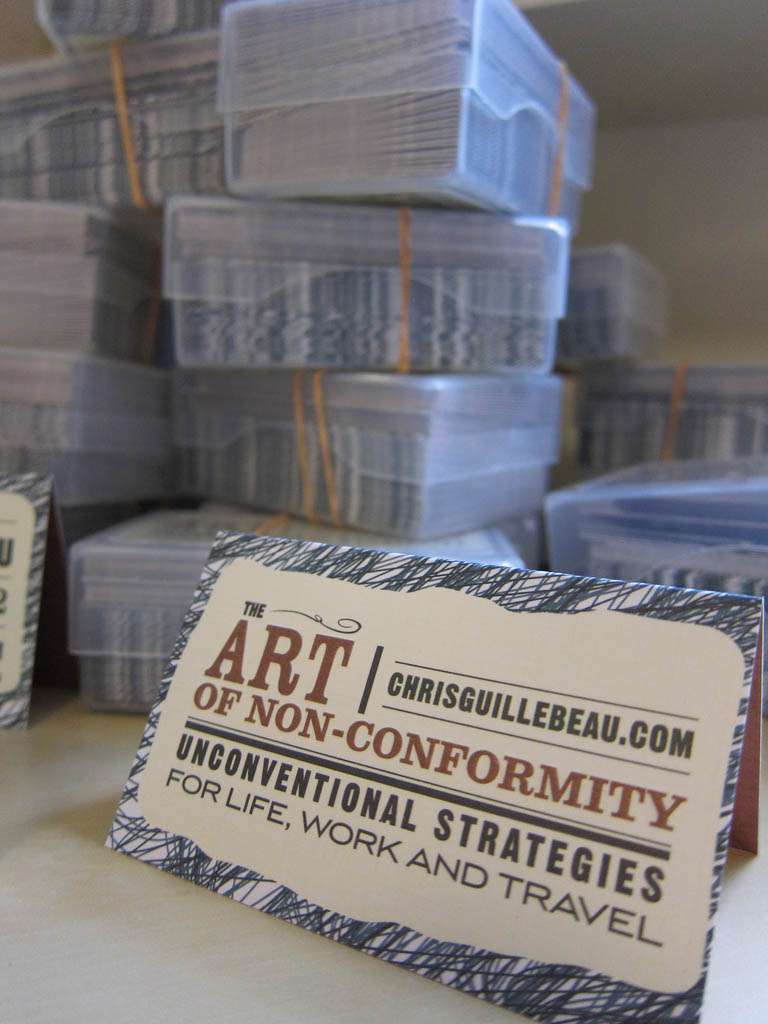 Your ethos has gained quite the cult following. So much so that your first book, The Art of Non-Conformity sold over 50,000 copies in it's first year! Can you tell us about writing it. How did it all come about?
I had returned to the U.S. from four years in West Africa. I started the AONC blog and began writing about my adventure to visit every country in the world. The readership grew, and I got serious about writing a book.
About a year after starting the blog, I had the contract and then I went to work on the writing process.
Do you have any tips or advice for someone who wants to write a book?
First, get specific about what you're writing and for whom you're writing. Then, get serious about recruiting a community of readers. If you can do those things early on, everything else will be much easier.
Did you always want to be a writer?
Yes, but I never did much about it until I was 28 or so. I did a lot of interesting things before that — always being self-employed, visiting 100 countries, working in West Africa, etc. But finally I was able to focus on writing as well, and it's made my life a lot better. I now feel like I have a convergence point for all the other things I do.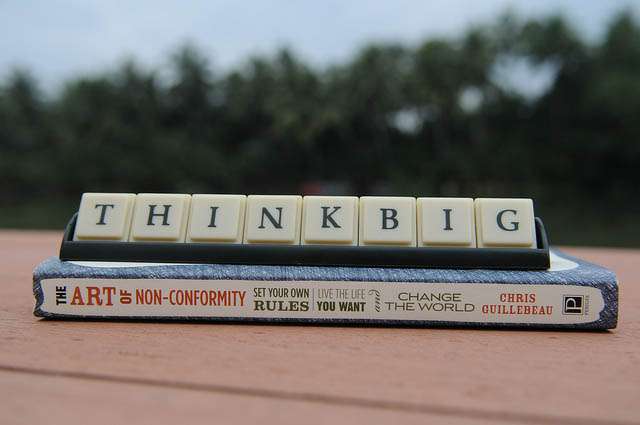 How has blogging helped your career?
I was blogging before any of the book deals. Blogging definitely helped with my publishing career, but that's not all—it also helped me as a person. I used to be very shy and introverted. I'm still somewhat shy, but through my blog I learned to open up a little. Now I meet people whenever I travel, and I'm much the better for it.
Your second book, The $100 Start Up, was released a month ago. I love the message behind it (I stole this quote from your blog) "If you want to create more freedom and security for yourself through a small business, the skills and the money you have are all you need."
Can you tell us about the book and elaborate on this idea?
I've often met people who are a lot like you — fun people who established a successful business based on their passion or skill, and without spending a lot of money or doing a lot of planning. I wanted to tell their stories so that other people would understand how they had done it. What were the mistakes and turning points?
Next, I wanted to take the stories and turn them into a blueprint — a clear action plan that others could follow. So far we have more than 40,000 copies out in the world, and I'm already hearing good stories of new microbusinesses in the first month of publication. (This makes me happy. I want everyone to be able to earn a good living by doing what they love.)
I saw via your twitter that you've just been in London. What have you been doing here?
I was here for the UK book launch of The $100 Startup! We had a great party in Shoreditch last Friday with about 250 of our group.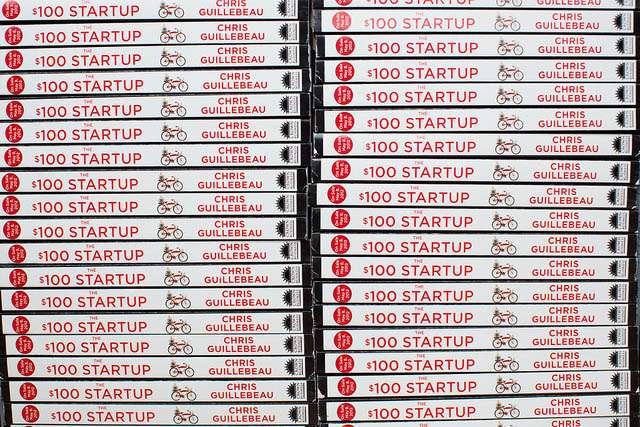 Would you change anything about the path your career has taken so far?
I wish I had started earlier. I like the old expression, "The best time to start was last year. Failing that, today will do."
If you could go back and talk to yourself as a kid, what would you tell him?
You don't have to be so afraid.
And finally, what's next for you?
I'll be on the road for a while, meeting readers and promoting The $100 Startup. Then I have 8 more countries to visit before I finish making it to all of them. After that, I hope to keep writing and traveling. This is what I love to do, and I'm thrilled I can do it every day.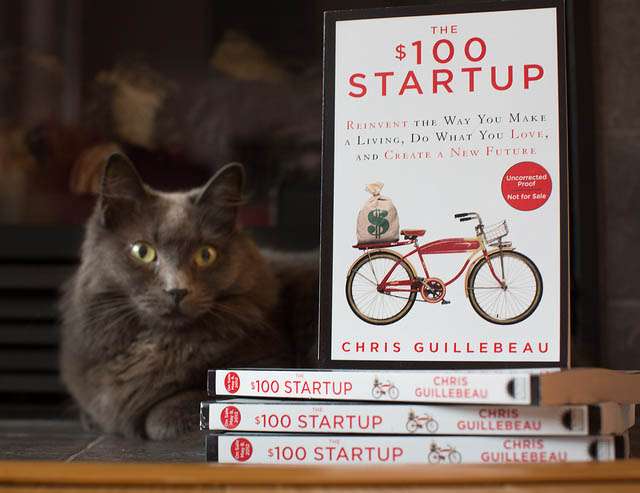 Chris' books, The Art of Non-Conformity and The $100 Start-Up, can be purchased from online retailers including Amazon, B&N & Waterstones, and can be found in all major book stores.