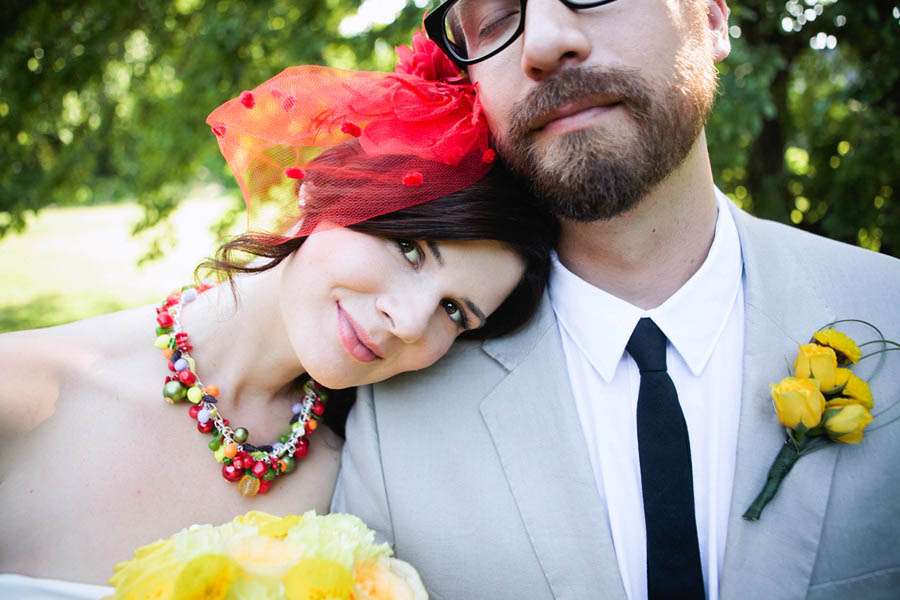 Nicole & John's colourful wedding was held at Church Point Manor Historic Bed & Breakfast on Virginia Beach. They wanted a bright celebration that reflected them and their personalities, and looking at the adorable photographs by Echard Wheeler, I think they certainly achieved that!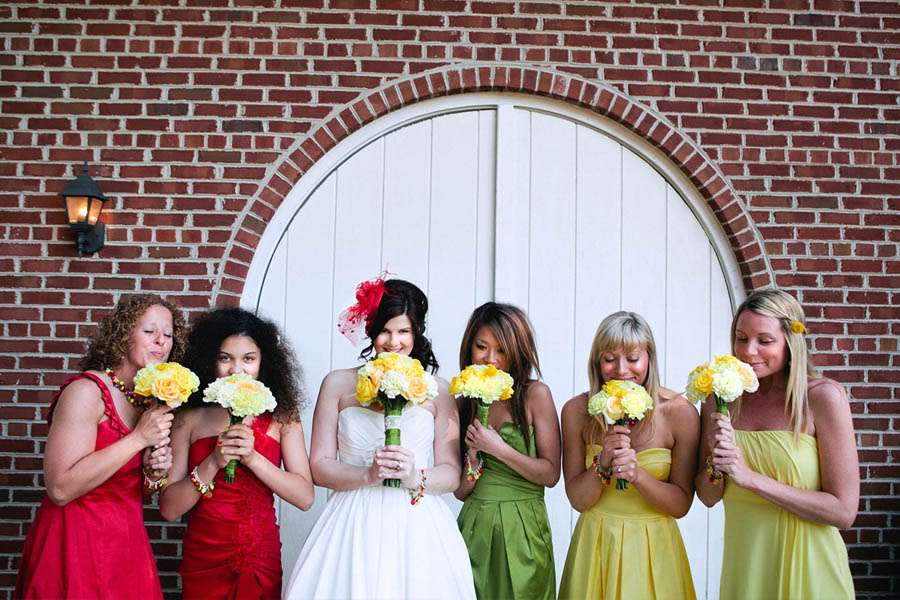 "We wanted a wedding that reflected us, not some generic wedding magazine with lots of frills and pastels," the bride told me "and we're creative so we knew we could make it happen, make it look good and make it fun for everyone. We wanted colors, food, photography, music and details that we loved, no matter how loud or unconventional it was. You don't have to follow the traditional advice, if it's something you like then do it, it'll all work out in the end. Remember, you're not creating a wedding for guest approval, they know you and love you and are coming to your wedding to celebrate you, so be YOU. Create a wedding that you look back on and say 'we loved it'."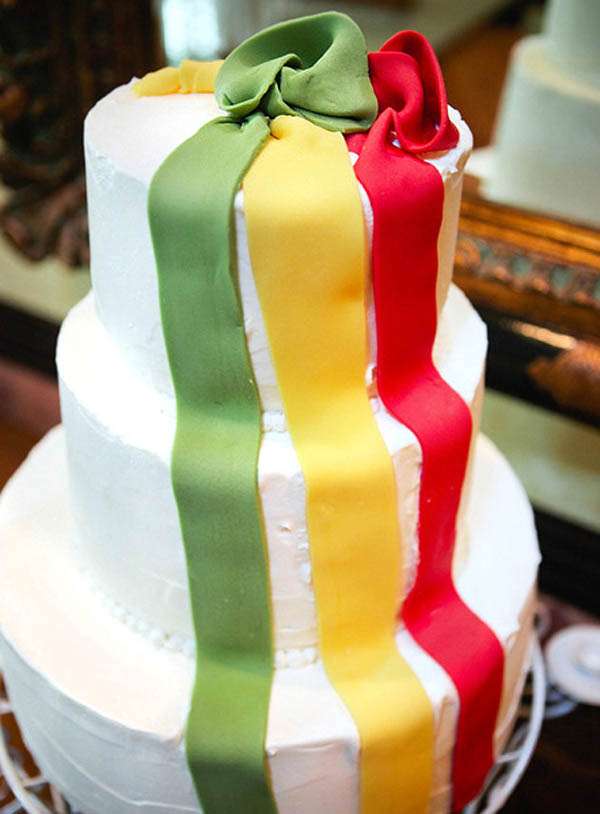 "Be specific with your budget allocations," the couple advise. "It's OK to splurge on something that is meaningful to you if you can find creative and resourceful ways to complete your other details. It never hurts to ask for help from friends and family. They usually want to help – you just have to ask!"
"I would describe our theme as 'Rock Steady Reggae'," Nicole concluded. "Fresh fruits including watermelons, pineapple, oranges, bananas, mangoes, and grapes were our edible centerpieces, and we offered them to guests at the end of the celebration along with a paper grocery bag. We also had lemonade on each table to quench the thirst, and the best red velvet and white cake made by our family friend Cathy Cole. We ended the night with a live show by Jackmove."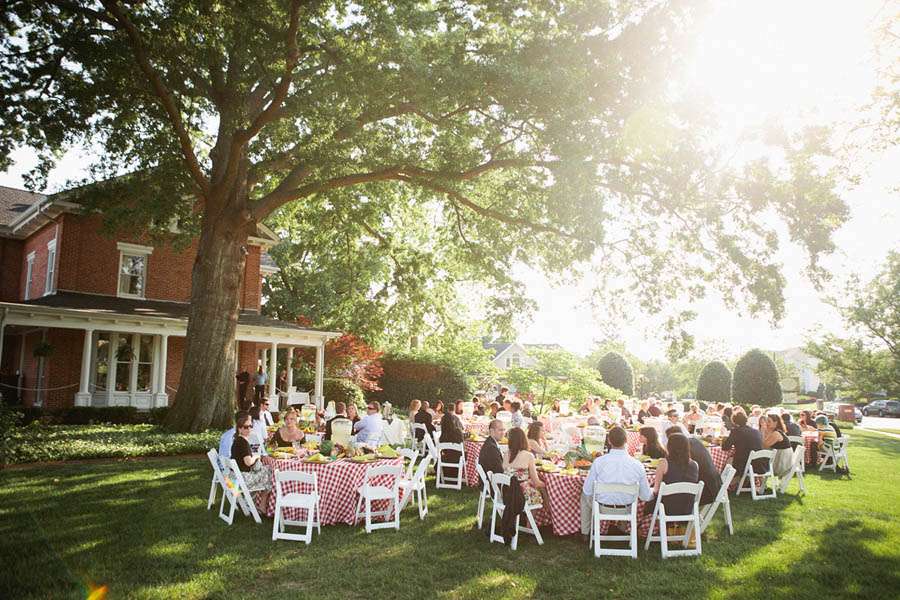 Awesome! Thank you to Nicole & John and their wedding photographer Echard for today's inspiring wedding.
Supporting Cast:
Photography Credit: Echard Wheeler Photography
Venue: Church Point Manor Historic Bed & Breakfast, Virginia Beach Virginia
Bride's Dress: Oleg Cassini from David's Bridal
Bride's Shoes: Dollhouse
Bride's & Bridesmaid's Jewellery: Jen Love Jewelry
Groom's Outfit: H&M
Bridesmaid's Dresses: Various
Cake: DIY
Flowers: DIY
Hair: Dupre's
Make Up: Allison Ercolani
Band: Jackmove (John's band)
Stationery: DIY
Caterers: The Cellars Restaurant at Church Point Manor
Tent: Affordable & Luxury Tent Rentals