This week I chat to Bran Cook of Motherbrown PR, all about her fabulous life and career (and she is fabulous!) She also was kind enough to share some invaluable PR tips with us too, I know you're gonna love this..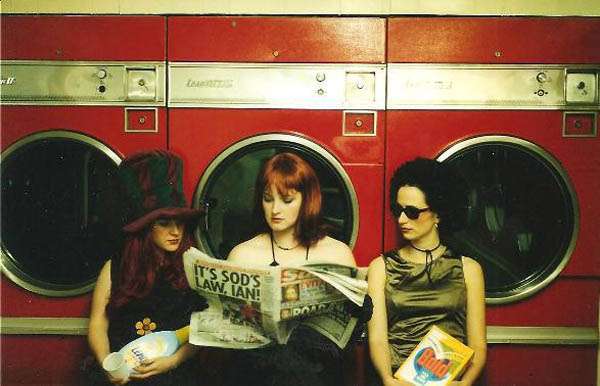 Hey Bran and welcome to the Green Room! For those of you unfamiliar with who you are, can you tell us a little bit about yourself?
Hey! My name is Bran (or Branwen if you want the full Monty, or Brannage or Branny. I've even been called Brian before now). I'm a 40 year-old, red-haired, working mum of two beautiful boys. I'm married to Chris, a self-employed creative designer (he does the pictures, I do the words) and I live in the heart of Worcestershire. I've worked in PR for about 17 years, rising through the ranks from general office dogsbody to running a small but successful business from the comfort of my home office.
After the birth of my first son, I soon realised that there was very little point in having a baby that you kept in child-minder storage for 12 hours a day, so with the help of a friend who owned a one-woman marketing company, I plucked up the courage to leave my job working as the PR for a large radio station (one of the best jobs of my life) and join her on a temporary contract to help her inject some PR into her business offering.
After a year, we parted company as planned and she was kind enough to hand over one of her clients that she was growing out of; a lively restaurant in Birmingham that was part of a big, national chain but whose owners preferred the personal touch of a local PR person rather than a large, faceless agency.
With years of experience in the consumer market, this was the perfect start for me. I loved the idea of working for companies that meant something to me.  If I was the target audience for their business, then surely I could give a much more honest, sincere and most importantly believable service.  This became my goal and so I made sure (when possible) I could work with brands I love – restaurants, bars, theatres, clothing, etc.
I met my first 'wedding' client a few years ago at a networking event and after a light-hearted, no-strings chat over coffee; Rachel Simpson Shoes started me on a journey into the wonderful world of weddings.  And that's what I love about where I am now. The wedding industry is still growing rapidly but it's been remarkably easy to forge incredible friendships through the events I've been to and through social media.  The rest, as they say is history.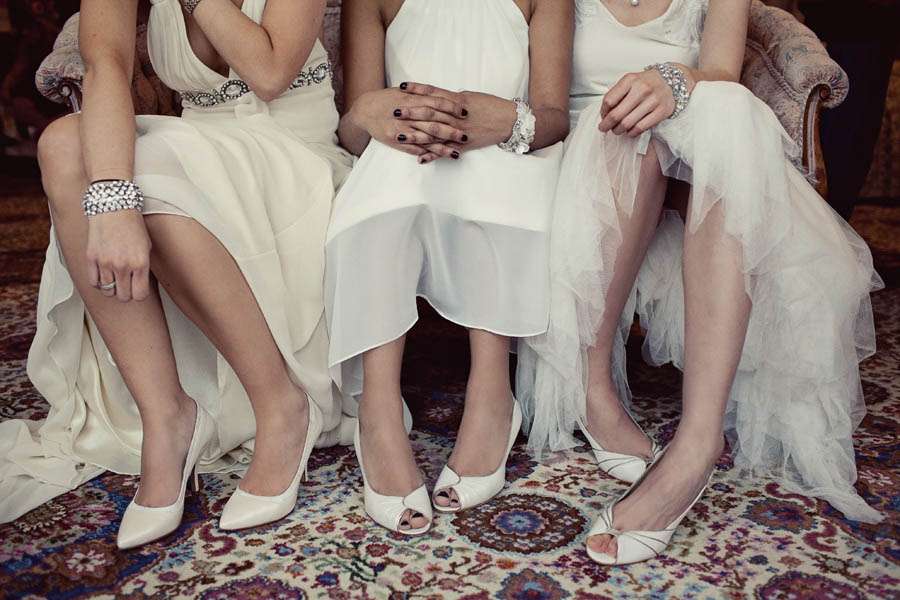 So, why PR? What is it about it that you love about it?
Hmmm good question…It was never my dream to go into PR. I fell in love with it slowly and continue to do so even now. I tried my hand at all sorts of jobs growing up, purely to make enough money to be independent. I was bullied at school so decided against sixth form and opted instead for two years at Secretarial College, where I learned some basic PA skills and had the best time of my life! I then went on to have a smattering of jobs including years behind my local pub's bar, which taught me so much about how to interact with people, how to read people and how to get the best from them.
My first bite of PR was when I worked for a company that makes shower enclosures. I was the marketing assistant in a busy office and the PR girl was this incredible, larger-than-life, energy-overdosed woman with manic hair and who spent most of the time I was there, rushing in and then rushing off again.  I knew then that this was what I wanted to do, it looked exciting!
I think I love PR because it has grown with me.  I'm conscious at how much it has changed and evolved over the years and that definitely helps keep the love alive. Don't get me wrong, there are times when I want to hang up my hat and go and work behind a bar again, but I also know that whilst I never set out to be in PR, I think I was always meant to.
What inspires you as a businesswoman and as a person?
As a businesswoman (that sounds really funny to say about me) I'm massively inspired by small, independent businesses, who work their arses off to give the very best of themselves to their customers. Those that are so incredibly clever and talented that they inspire me to be even better at what I do.  My offering is definitely more about building a relationship with my client and if I can't do that I can't be myself and ultimately I can't provide a service I'm happy with. It's not always about the money.
Personally, I love all things creative. An memorable meal, a classic G&T, a beautiful image, a well-written story, a random selection of music genres, the innocence of my boys and watching them turning slowly into men (which scares the crap out of me). I'm tactile and flirty and fill my life with beautiful, creative, happy people who regularly inspire me. Life is way too short to spend time with people you have nothing in common with.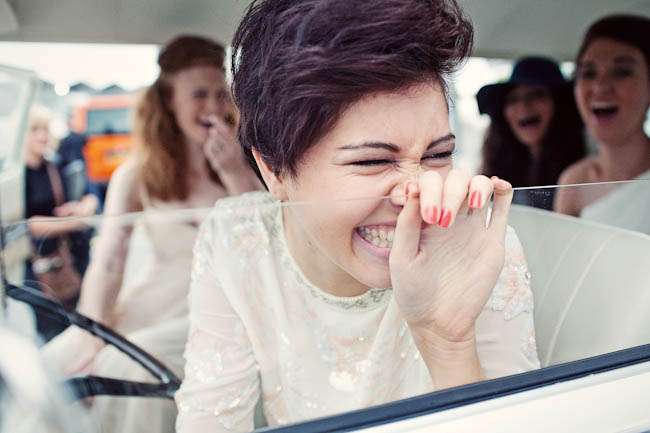 If you could go back to the beginning of your PR career would you offer yourself any advice or change anything?
I'd tell myself to stop worrying about what other people think! I'm the world's worst over-analyser and in my desperate need to be liked by everyone, I've probably been walked over one too many times and that's not a great quality for a business owner.  I'm always amazed when people/companies/clients don't pay for services they have asked for, yet the thought of getting all 'solicitor' on someone fills me with dread.
Still, I wouldn't change a thing.  I'm definitely someone who has no regrets – it's incredibly time-consuming and energy-zapping.
What's the best and worst piece of business advice you've ever been given?
A very clever and special friend told me once that "It's not all about you".  I'm always trying to read people and am affected by someone else's moods and body language. I always assume if they are not responding to emails or not in the best of moods when we meet, that's it my fault.  I'm definitely getting better; I'm a bit more ruthless these days.  Another great piece of advice both in business and personally, is to treat someone like you would want to be treated.  It's been my mantra from day one!
Worst advice…I don't think I've had any. Either that or I just chose to ignore it!
Why might someone in the wedding industry hire a PR professional rather than doing it themselves?
I'm all about getting someone with expertise and knowledge to provide the best results. I've never plumbed in a washing machine, I wouldn't know how to MOT my car and when it comes to PR, you can do just as much damage to your company as good, if you don't know what you are doing.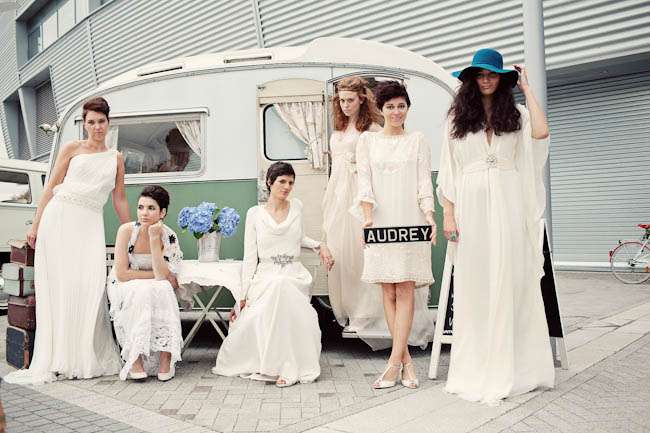 So how do you feel when people do their own PR? Do you think they're missing a trick by not getting a pro to do it?
Whenever I speak to a prospective client, the first thing I say is "You can do your own PR, you know more than anyone else about your company and how you want to be perceived by your target audience".  It seems like a random thing to say when I want their business, but the reality is (especially with a small, independent business owner) they simply don't have time to do everything.  PR inevitably slips to the bottom of the list (who has the time to tweet and blog and send out images and press releases to the media, when they also have to pack up orders, balance books, make deliveries and of course, live their lives away from the office?)
Do you have any tips for people struggling with their self promotion? What are the biggest mistakes you see companies/people making?
Someone who 'plays' at PR will mean that a blog page can look outdated very quickly if they are only finding time to add one story a month, twitter and other social media outlets are fast and furious and something can be missed if you are not looking and if you don't update the press on a regular basis with what you are doing, they may use an old image or promote an old service you don't provide anymore and worst still, forget you even exist.  Whilst paying someone else to do something you could do yourself can seem a bit alien, having someone who you can trust, who will alleviate some of the pressure and help you to grow your business is a no-brainer to me.
If you don't have the means or the need to hire someone, try and incorporate PR into your daily routine if you can. Little and often only takes a small amount of time out of your day but can be so rewarding and affective. When it comes to approaching journalists, a bit of research can go a long way.  Find out the actual name of the person you need to send information to and how they like things sending (email, hard copy, cds etc), send clear and precise releases that don't go on and on for pages and pages. Sum up what you want to say in the first sentence (journalists receive hundreds of stories and images every week and we need to make it simple for them) and don't be pushy or arrogant. A quick follow up to your contact is fine but don't hound them every week to find out why they haven't used your story.  A sure-fire way to black list yourself.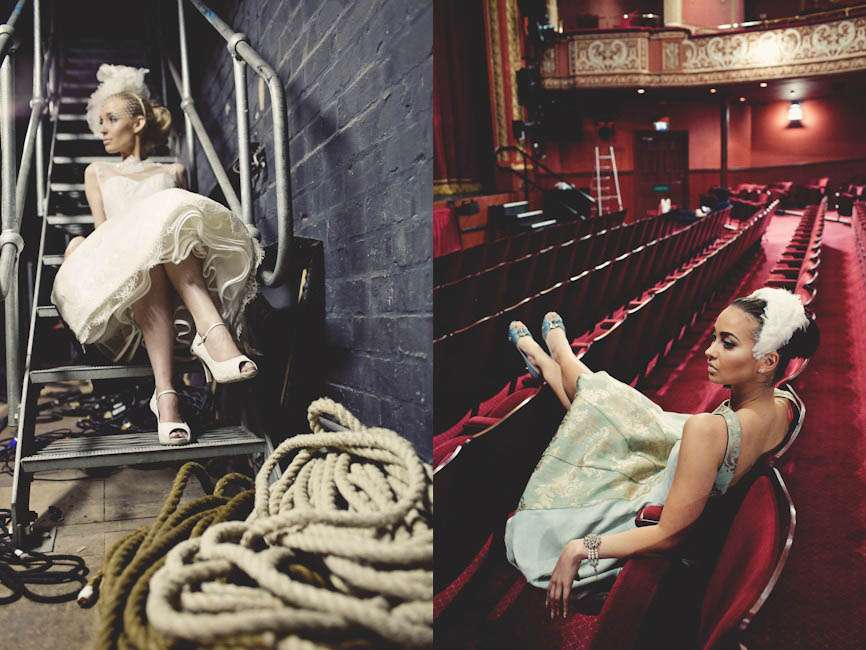 I can imagine your job requires a lot of juggling! How do you manage this and do you have any tips for anyone struggling to do the same?
Lists!  I'm a big list writer. I combine that with the attitude that I am not God and can't do everything. It's all too easy to beat yourself up over stuff you haven't done yet and to give yourself unachievable goals.  My aim is simple, to work long enough, to earn enough, to keep my family happy, my car running and my roof over our heads.  I want to be happy, I want to stop everything when the children get back from school, I want to take a day off whenever I feel like it, I want to go to the gym, to shop in the week when there are no crowds, to work late when the boys are in bed, to get up late, to have lunch with friends and all without guilt.
My advice would be, give yourself small targets to reach each day, don't create one massive, long, scary list of things you have to do. And be aware of what you are achieving and what is falling behind.  If your accounts are a mess, employ an accountant and let someone else worry about your finances, they'll definitely do a better job than you and could even save you money.  In the same way, using the services of a PR person will mean you have someone looking out for you and your company and recognising opportunities that you might otherwise miss out on. Building a brand and raising awareness has to be done over time to be successful.
And finally, what's next for you and the company?
Things are steady in the world of PR. Regardless of the recession and perhaps because of it, businesses are aware that they need to promote themselves as effectively as possible during this financial mess. Alongside my other clients, I'm working as exhibitor liaison (the people person) and PR (the fluff) for the Designer Vintage Bridal Show coming this September. I absolutely love working for this event.  It's a great experience, a catching up of old friends and one of the best wedding shows of its kind.  A real honour to be part of.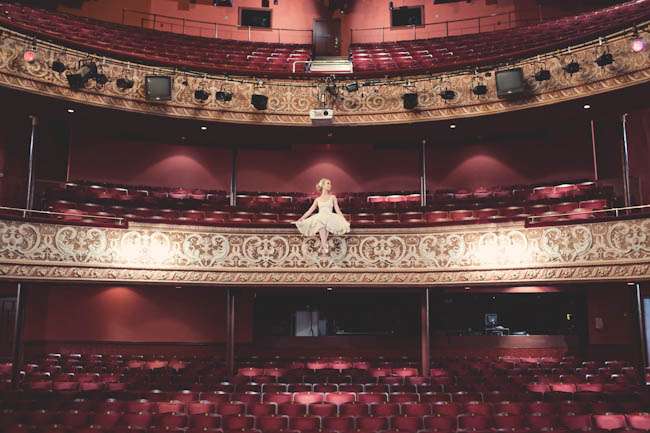 All Photography Credit (expect launderette image): Emma Case Photography