Wedding photographer David McNeil and I have been friends for a long time, waaaay before I started my blog or he started shooting weddings. We worked together at the shopping channel and having someone, basically alongside me for the whole time I've run my business, has been pretty amazing. We've advised each other (David is notoriously brilliant at advice!) and seen each other grow into our businesses and make a success of our passions. It's been pretty magical really.
We've shot together, we've traveled to Vegas together and we've learnt a serious amount of stuff about this crazy little industry of ours together. So, who better to interview this week than the man that I've seen start from diddly squat and grow into his business like a complete and utter pro?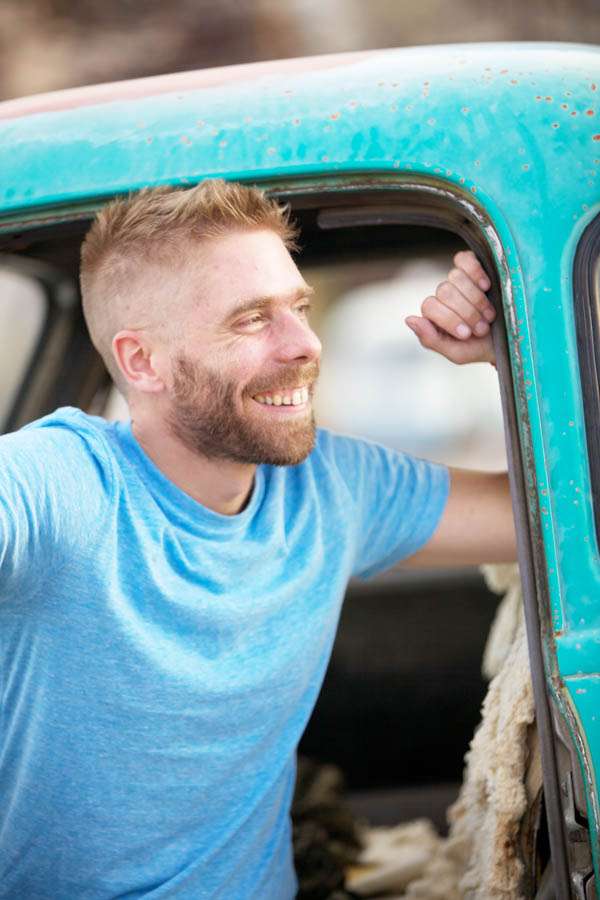 Photography Credit: Devlin Photos
So David, can you tell us who you are and what you do? How did you get started as a wedding photographer and what stage of your business are you at now?
Hello Green Room readers!  First of all I'm so honoured you asked me to be part of The Inspirations series.  You've featured so many amazing people that it's extremely exciting to be included amongst them.  First and foremost I'm a wedding photographer shooting weddings all over the UK (and some further afield!) but during the week, when I'm not editing or designing albums, I teach photography workshops with The Trained Eye.
At high school I loved art, and wanted to be an artist.  There was one problem though, I could not draw or paint to save myself.  My art teacher didn't see that as too big a problem and encouraged me to pick up a camera, get in the dark room and see if photography was the outlet for me.  I spent many Friday afternoons processing my film and there my love of photography was born.  I studied photography at college for a year before embarking on a university degree in Film, TV, and Theatre Studies.  Slowly my camera began gathering dust…
Then, after my move to London to take up a job at shopping channel bid tv (I believe you are aware of that particular channel Kat!?) I stupidly left the front door of my house open and was burgled.  Amongst other things, my Pentax SLR was stolen so I replaced it with a dSLR, embraced digital, found flickr, learned Photoshop and eventually started taking portraits of colleagues who worked at bid tv.
Around the time I started wanting to take things further and start shooting weddings, a brown haired girl I worked with called Kat Williams was planning her wedding, and had one of those wedding blog thingys some brides document their progress with.  She became the perfect muse for me to start taking wedding orientated images and as she morphed into Rock n Roll Bride, so too my business started to take off at the same time.   Eventually I left my job and so, here we are today!
What inspires you as a photographer, a businessman and a person?
Gosh – where to begin..!  One of the reasons I chose wedding photography as my business is that I grew so bored of shooting inanimate objects.  I wanted to shoot people and I guess what inspires me is finding out about people and understanding them, and their relationship through the camera.  Shooting models is easy, but finding the true beauty inside someone who doesn't have their image taken every day is really what motivates me.  The feeling I have when I find that perfect spot of light, and I am able to find real happiness in someone's eyes is one of the most satisfying parts of our job.
Photography is about freezing time and I feel so privileged I turn up at a wedding with my camera and record one of the most significant days in someones life for them.  Knowing that my images will be looked at for years, and become a part of the family history is awe-inspiring when you think about it.
As a business, my main inspiration is to keep on being able to do a job that lets me keep control of my life.  I'm not here to make a fast-buck or churn out weddings like a conveyor belt.  I'm lucky that, after 4 years of working hard, I can start to see the real lifestyle benefits of being a self-employed wedding photographer.  I'm always looking at ways to use my time efficiently so I never let my business get me down or overwhelm me.
Equal in weight to being the best wedding photographer I can possibly be, is being in a position to travel and see all the world has to offer.  I'm now able to take months off in the winter and pursue that dream.   It's something that wouldn't have been possible in my old job, and something I am so grateful for and never take for granted.
Your images are very distinctive – fun, fresh and vibrant! I could imagine this isn't something that 'just happens' when you meet a couple and put them in front of your camera…
Thank you!  I love working with couples who are all of those things which naturally helps my images to reflect that a lot.  One of the most difficult aspects when training new photographers is helping them understand that yes, it's so important to have great technical knowledge of your camera but that often it's that little spark that your personality brings to the image that turns it into something really special.
I think the most important way of bringing out the fun side of people is simply to be fun yourself.  I never try and hide behind the camera, and am constantly engaging with my couples.  I'm genuinely interested in them, and really, really want to capture how special their relationship is in the photographs.  If you're not naturally interested in people I imagine it must be a horrendously difficult job to do.  Turning up at a shoot or a wedding, and being able to connect so quickly with people you have barely met requires confidence and empathy in equal measures.
Whenever you are shooting it's incredibly important to give the impression you know exactly what you are doing, and that everything is going swimmingly even if it's a shoot where you are really struggling!  As soon as your couples detect that anything is going wrong their confidence will drop and it'll be reflected badly in the images.  When directing or posing, be clear and to the point and not wishy-washy.  I don't believe in over-complicating direction – we're working with real people, not  fashion models – but an awareness of what works best for your subject is something a lot of photographers just don't seem to understand.
When looking at your images, you always seem to have such a connection with your subjects. Do you have any advice for any photographers struggling to do this themselves?
Whenever I've revised my pricing or what is included in my different packages I have toyed with the idea of removing the engagement shoot or charging extra for it.  However I never have because I really strongly feel that this is where the real connection begins.  It's more than the "practice run", a cash-cow, or even the inconvenience that people sometimes see it as; it's a way for me to begin understanding the relationship I'm about to capture.  I'll always slightly change my approach depending on what is and isn't working, and by the end of the session my aim is for my couple to have complete trust – and achieving trust is hands down the best way of creating images that look comfortable and relaxed, as well as being fun!
Tell us about the Beloved course that you did…What is it, what was it about the concept that made you want to explore it and how do you feel it's changed your work?
My friend and fellow wedding photographer Marianne Taylor told me about a workshop she was doing called "Life As An Artform" with Canadian photographer Jesh De Rox.  After the workshop I couldn't help but notice how it had affected her – in a good way – and I became so intrigued I knew I had to invest in it as well.
I've always felt relatively comfortable making my couples feel comfortable in front of the camera, and my feedback has always featured couples telling me how surprisingly easy they found having their photographs taken.  However, I had never really analysed why this might be, or structured a shoot in such a way that really focused on bringing out honest emotion.  Life As An Artform is a tricky workshop to describe as much of it is centered on breaking down your own barriers and fears in order to help you achieve that when shooting – but there was also some solid shooting advice given with the fundamental aim of using "invitations" instead of directing.  Simply put, instead of asking your couple to smile, giving them something to smile about is probably going to give you the "real" smile.
At first I struggled a little as I think I was trying too hard to be Jesh De Rox when shooting and it's silly trying to be somebody else.  However, as I've continued using the Beloved techniques I've found the way to make them my own.  From a business side of things it helps me reach that connection a lot faster and gives me stronger images much quicker into the shoot than I used to.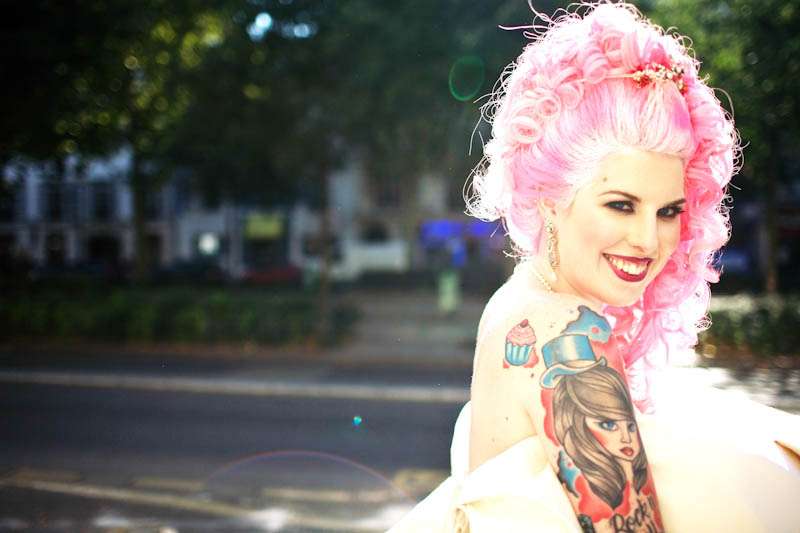 What was the smartest decision you made in starting and growing your businesses?
Obviously being closely associated with Rock n Roll Bride has benefited my business a huge amount.  It helped me attract couples who I enjoyed working with which then attracted more couples similar to them.  You shoot what you show is a well worn phrase, but it really is true.  Getting the right clients when my business started has helped me keep them as my business has grown.
My other big piece of advice is to remember that your existing clients can become your biggest marketeers!  So many of my wedding bookings now come from word of mouth referrals.  The wedding I have booked in Australia is one of those referrals so you never know where that kind of referral will take you!  I've shot four weddings from one family, best men who become grooms, cousins, and even people who sit next to someone who was a guest at a wedding I've shot at.
On the wedding day don't forget that you have loads of potential clients and referrers as well.  Dress smart, look enthusiastic, engage with the guests and if possible, offer a same day slideshow to play at the reception.  Doing this is probably one of the biggest things that kept my business growing as guests see the images at the point when interest is at it's highest and are more likely to remember you and tell their friends about it.
If you were to pick one defining moment in your career what would it be? Was there a specific moment that made you think you could really make a success of this?
I realised I had made a success of my business when I was able to stop freelancing at my previous job.  I sometimes still find it weird that I'm able to survive, and survive quite well, without being fully employed by anyone apart from myself.  I was so scared to tell my family when I quit my job as I was fairly well paid, and was doing it in the middle of the economy slowly worsening.  It's not been an easy ride, but it's not been as difficult as I thought it would be either and I would do everything again if I was able to go back.
What is it about weddings that you love?
I love that at every wedding I'm recording what is going to become a document of a very special day in that family's history.  I love that eventually my images will become the memories of what happened, and that in 50 years time there'll be lots of old and crinkly people showing my images to their grandchildren.  My favourite part of the wedding day is actually the ceremony itself and I'm so glad wedding photographers shoot much more of it than they used to.
I wouldn't say my passion is weddings, it's a love of capturing people and their emotions, and weddings are the vehicle that allows me to do so.  People often ask me if I ever get bored shooting weddings, or do I hate when I have a really crappy venue to work in and I have to answer no to both those questions.  As long as I have some connection with the bride and groom and love who they are then I am happy shooting whatever wedding they decide to have, wherever it might be.  As every wedding has two different people to work with it's impossible to get bored.
Do you have any advice for anyone starting out in wedding photography?
Always aim high, and frequently review your pricing and product offering to keep propelling yourself upwards.  Don't aim to have an average business – everybody with a dSLR can achieve an average business after a while and few training sessions.
The market is increasingly more saturated, but photographers are still running successful businesses.  Those photographers doing well have a unique style, credibility, and professionalism that a lot of couples see the value in hiring them.  People who are struggling are those running average businesses and compete solely on price instead of their photographic style.  Be unique by being yourself and you can also be successful.
If you are lucky enough to get some 2nd shooting experience then lap it up, be excited and enthusiastic.  It's amazing how many second shooters sometimes act like they really don't want to be at the wedding!  The second shooters who impress me the most will, over time, get on my referral list when I think I have a couple who would suit them so 2nd shooting can be invaluable in starting to build up that network of referrals that can start bringing the work in.
If you could go back to when you first started is there anything you'd change?
I've always made little tweaks along the way to make my business as efficient as it can possibly be, but I don't think I'd change much of what I did in the beginning as it ultimately brought me to where I am today.  I wish I had my editing skills honed and I wish I had sold more albums, but apart from that, not much else.
…also is there any advice you'd give yourself?
Advice to myself.. right now…  well, with weddings every weekend it can sometimes easy to rely on pure volume of shooting as way of getting better and improving your photography and of course, shooting a lot is probably one of the best ways to do so.
However, the benefit of shooting high volume is lost if you never look back on your work and review it critically and work out ways to improve it.  Last year I realised there was something I couldn't put my finger on in a lot of my images I wasn't happy with.  After looking I realised I needed to pay more attention to the edges of the frame as often I was messing up great composition with distracting elements.  It was actually Jesh De Rox who reminded me that every image tells a story, so remove anything which isn't contributing to that message if possible, to make that image as powerful as it can possibly be.
I'm still reminding myself of that advice on all my current shoots and edits as I know it will make my images even stronger and perfect my skills as a storyteller.
What's the best piece of business advice you've ever been given?
In December 2010 I took part in a workshop in Miami with renowned photographer Jerry Ghionis, and in my short 20 minutes one-to-one session he completely changed everything I had planned for an impending revamp of my brand.  When I showed him the images of what my branding and website was going to look like he told me, "this isn't you" which made me pretty upset as I'd spent quite a lot of time on it!  Reflecting on it, it was all wrong.  It was dark, angular, edgy and a little cold in feeling.  I scrapped everything and started from scratch, working with designer Nubby Twiglet, and eventually ending up with what I now feel is branding that really gets across who I am and what I do.
In an every increasing digital age, he also inspired me to put albums at the forefront of my business instead of DVDs.  This was quite a huge leap for me as it meant my client was paying a lot more upfront than when I just offered a DVD on it's own.  I was terrified of doing this, but realised how much more value people associate with the printed image vs the on screen JPEG.  Luckily my clients now all want albums (well they have no choice but to have one now!) and I feel better knowing they have the one thing I feel is what they will appreciate the most as the years go by.
…and the worst?
It's difficult to think of bad advice as I think I'm sensible enough to work out what is and what isn't a good thing to do.  I think when it comes to pricing photographers are very quick to push forward their way of doing things as what you should do as well.  My belief is that you need to find a way that works with your personality.  The traditional model for wedding photography was to charge a low fee upfront and then upsell like hell after the wedding.  It's something I've never felt entirely comfortable with so, despite being told I should have smaller albums or fewer images included in my photography collections, I include an album I know is a decent size but have an appropriate price for it.  Of course my couples can upgrade, but I'm not reliant on them doing so in order to make my profit.
You do a lot of teaching with The Trained Eye. What it is about teaching other photographers that you love and why do you do it?
When I entered this industry teaching other photographers was the last thing on my mind!  However, The Trained Eye quickly saw potential in me as one of their trainers and asked me to teach the post-production parts of their workshops.  Over the years my schedule has increased so I now teach a large proportion of their workshops, and also mentor new photographers on the Academy programme.
On a base level I teach because it's well paid, and provides a steadier income stream over a larger part of the year than wedding photography on it's own does.  Having this aspect of my income also allows me to shoot fewer weddings and really focus on giving those clients the best experience possible than if I had to shoot double the number of weddings to provide the income I require.
However, on a personal level I was surprised by how much I enjoy working with new photographers and giving them the information they need to become better at taking images they can feel proud of rather than frustrated by.  Showing someone a technique that puts that little spark of emotion into an image, or demonstrating an editing trick that saves them hours in post-production – and seeing their reactions, is always a great feeling.
I've had some really lovely emails from people who have participated in the various workshops and it's great to have played a part in making sure people are best equipped to move into this business if that is what they eventually decide to do
And finally, what's next for you?
My aim is for the next year or two is to keep pushing myself in order to provide the best all-round wedding photography experience for my couples.  So far, I think my strength has been in portraiture, understanding light, and connecting with my couples to create fun, relaxed and natural images of them.  To make the documentary coverage of my weddings as strong as everything else, I've enrolled on the Foundation Workshop in Texas next year, and I'm so pleased my 2013 clients are going to see the rewards of that in their images.
After that, I will probably find something else I'd like to improve!
All Photography Credit (except where stated): David McNeil Photography