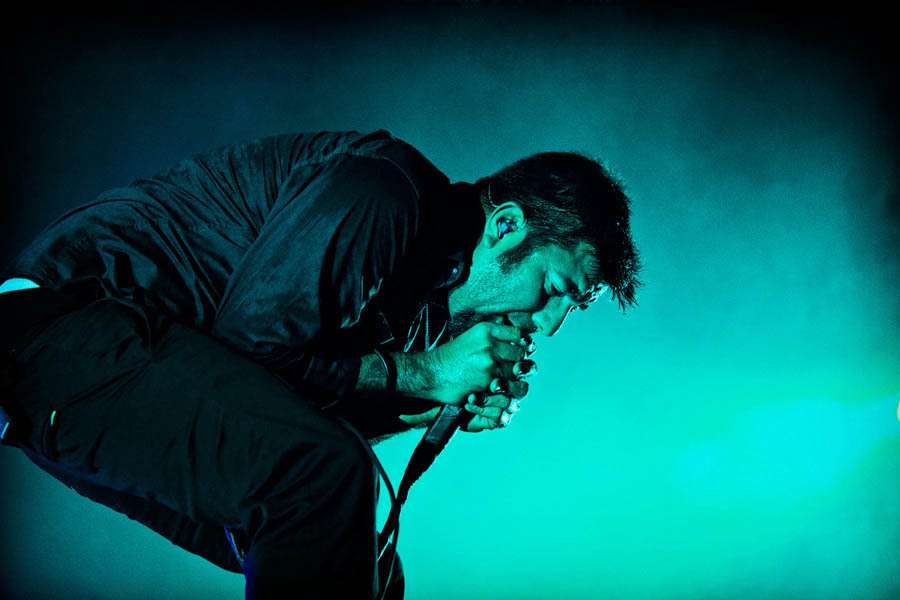 In a previous life I stumbled into a career as a club DJ that took me around the world, saw me open for Oasis at Wembley Stadium and release my own mix CD (if you're interested it's called Thinking Out Loud and you can probably get it in your local charity shop for about 50p!) I loved every minute of it but none of it was really planned. It developed naturally from my love of music. And from me wanting to share music with anybody who'd listen. My passion became my career. And quite a successful one at that.
My DJ career meant I was visiting countries I'd probably never get to visit otherwise… China, Argentina, Taiwan, Brazil… and I wanted to save those memories. So I bought a camera.
I've always loved photography. I was the kid in school with the £1.99 camera, taking pictures of my mates mucking about on geography field trips and, a few days later, turning up to school with an envelope of glossy 6×4 prints. I've also collected photography books by my favourite photographers for a long time. Photography has always been there, but it wasn't until 2005 that I even thought about it as a career.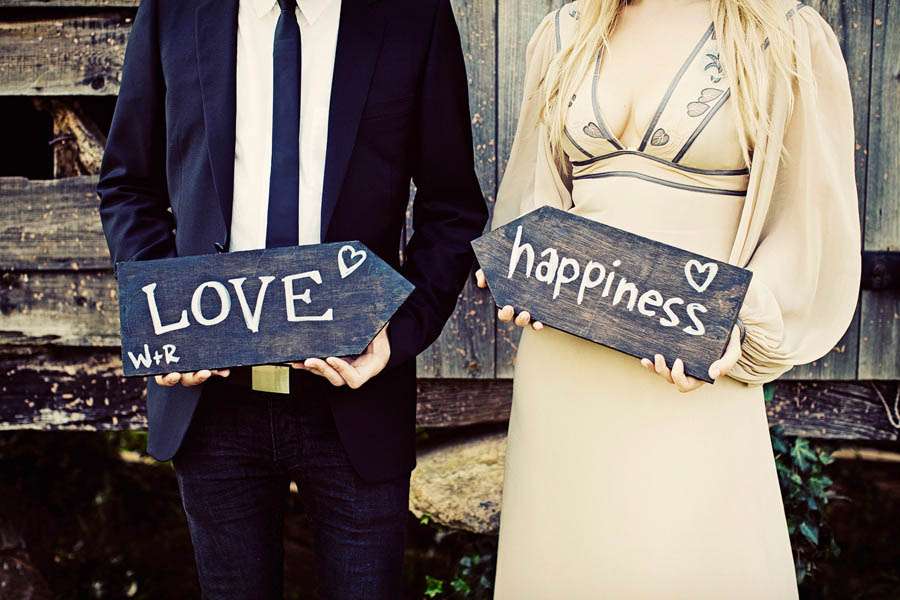 With my real passions being music and photography, it was a natural progression to start shooting bands. I started small, blagging my way into the occasional gig before somebody at the NME decided I was worth giving a break and asked me to shoot some upcoming indie band for the magazine. That was all it took for me to think "OK, maybe I'm not too bad at this photography lark" and to start taking things a little more seriously. But photographing weddings? That wasn't even an option at the time. Wedding photography was boring. Uncreative. Formal. Staged. Old fashioned. Not for me thanks.
As the music side of my photography took off, I began getting the occasional person asking if I ever shot weddings. I'd say no.
Slowly but surely however, I began to realise that wedding photography in the 21st century wasn't quite what I thought it was. In magazines and online I started seeing wedding images which were more creative. Images which looked like they could be from a magazine rather than a dusty frame on my Nan's telly. I started hearing this word "reportage" everywhere and more importantly, I began seeing wedding photos that I thought were amazing.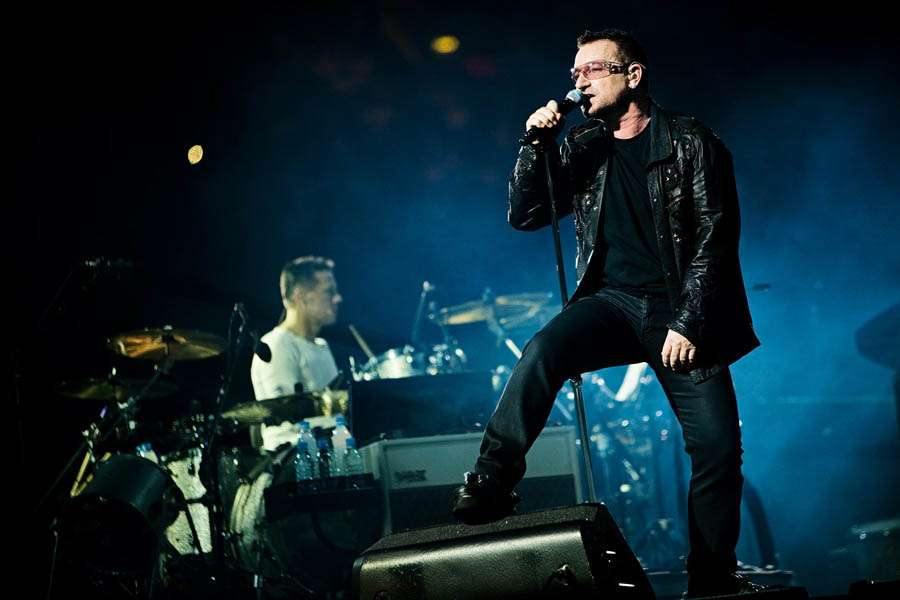 My first attempt at wedding photography occurred in 2006. My friend was going to a wedding and I asked if the couple would mind if I came along to take some photos. They already had their official wedding photographer, so there was no pressure. I went along for a few hours and shot whatever I felt like photographing. And I enjoyed it. Shock! I gave the couple a few of my favourites on a disc as a thank you and that was that. Or so I thought…
When I next saw my friend, he told me that the couple preferred my photos to the ones the official photographer had taken. He also mentioned that the couple had a few friends who had since wondered if I could do the same at their wedding. And suddenly… unexpectedly… I was a wedding photographer!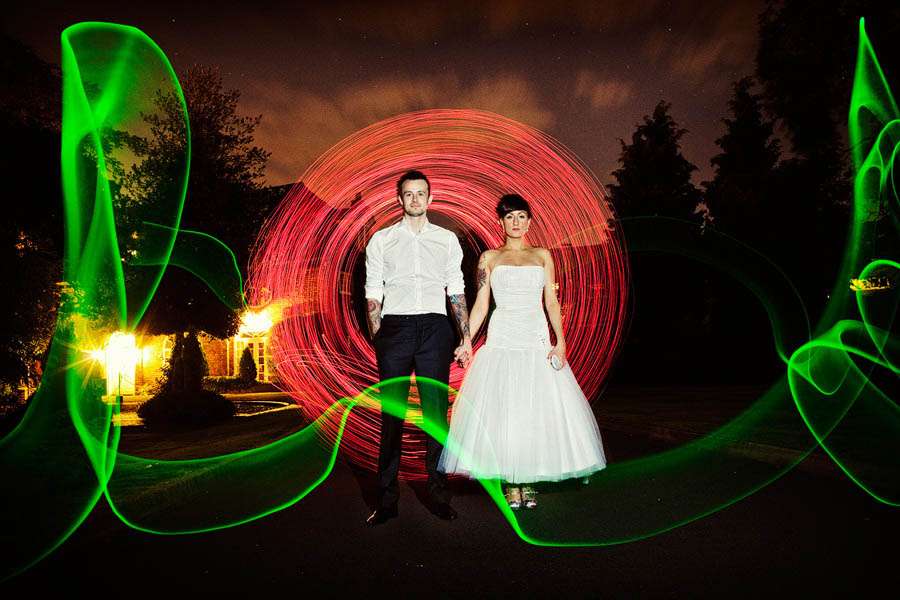 Of course, I kept shooting bands. I was pretty good at that by now. I was getting into gigs for free and seeing my images on the pages of the magazines I'd grown up reading. It was quite a buzz.
Fast forward 5 years and I now shoot gigs most weeks and have photographed almost 200 weddings, including weddings in New York and Las Vegas. I have my second New York wedding in a couple of weeks. And I LOVE shooting weddings!! But I've always been keen to remember why I first started shooting weddings to begin with, because I wanted to do so in a way that I loved, I wanted to bring my passion (for music photography) and somehow (although I didn't know it at the time) make shooting weddings as exciting as photographing The Foo Fighters!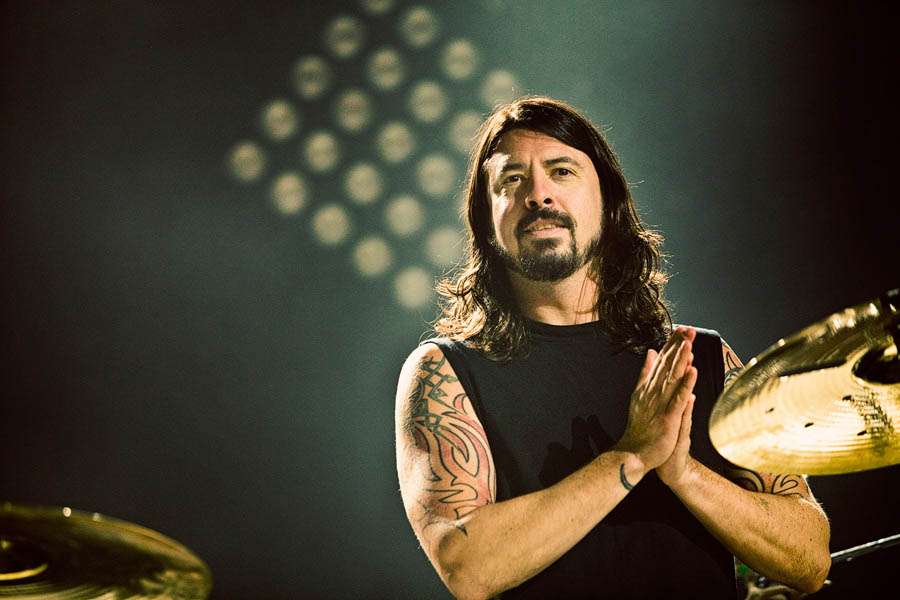 Occasionally people will say something like "I suppose you have to photograph weddings to pay the bills eh?" Well, yes, the income from weddings does help pay the bills but photographing weddings really has become a true passion and I genuinely look forward to every one. We manage to attract clients who make the whole experience a fun one. Our clients tend to have very relaxed weddings with plenty of personal touches and a nice disregard of the standard wedding rules. Their aim is to get all their favourite people in one place and have a celebration to remember. And that's just how we like it!
Over the years I've learned something important. I've learned that shooting weddings in my own style is more essential than I could ever have imagined. It makes it more fun, more satisfying and my work stand out from the crowd. So how do I do this? I became aware that the way I approach shooting music can be translated into shooting a wedding. When I started out, I spent a lot of time taking the photos I thought the couple expected. I even had a shot list printed out. 90% of what I photographed was for that reason. The couple will want a shot of that. The couple will expect a photo of this. I was rarely taking photos for my own pleasure. I was even taking photos I didn't really like, but I thought the couple might. That never happens anymore. My style has developed into something that I can now hopefully call my own. And that comes from shooting much more for myself and bringing what I learn from that into my wedding work. By making images I love, I attract clients who also love those images. That means we're already on the same page, and that makes the whole client/photographer relationship far more enjoyable for everybody concerned.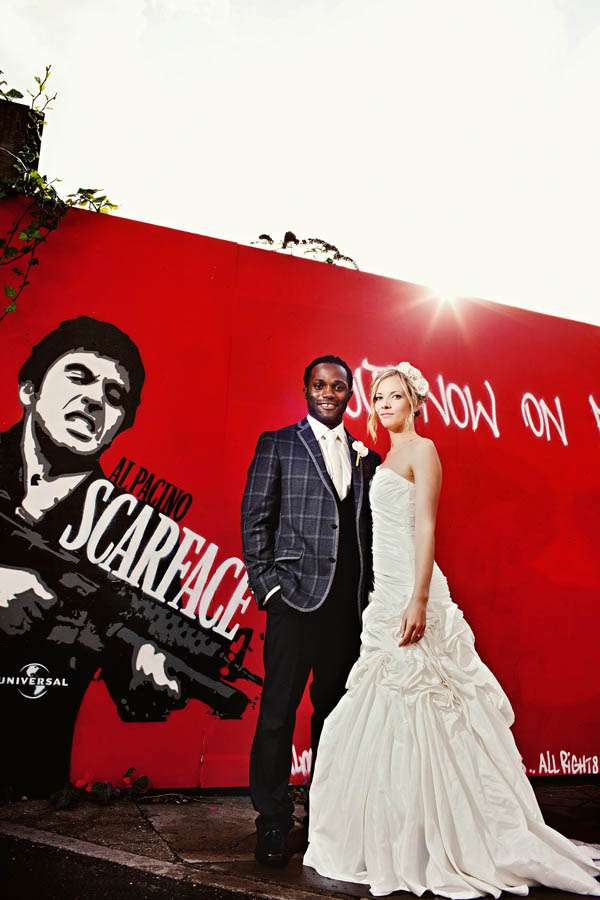 Years ago, a successful photographer said to me, "Why don't you bring more of your music photography style into your wedding photography?" At the time, I couldn't quite see how that could work. How was shooting some punk or metal band ever going to compare to taking pictures of a bride & groom? They seemed completely different. But now I get it. I'm photographing people, some are in bands, others are getting married, and the one thing they really want is to like how they look in the photographs. They want to look better than they've ever seen themselves look before. They want to look cool. Taking a portrait of a band with the lead singer at the front is almost exactly the same as taking a shot of a groom with his groomsmen. With a combination of lighting, location, subtle posing, expression, depth of field, angles, etc I'm aiming to make images which they wouldn't get from their mate who has a half decent camera. Add some personalised post-production techniques to that and I'm delivering images to bands, as well as wedding clients, which they wouldn't get from another photographer. And that is something many will pay money for.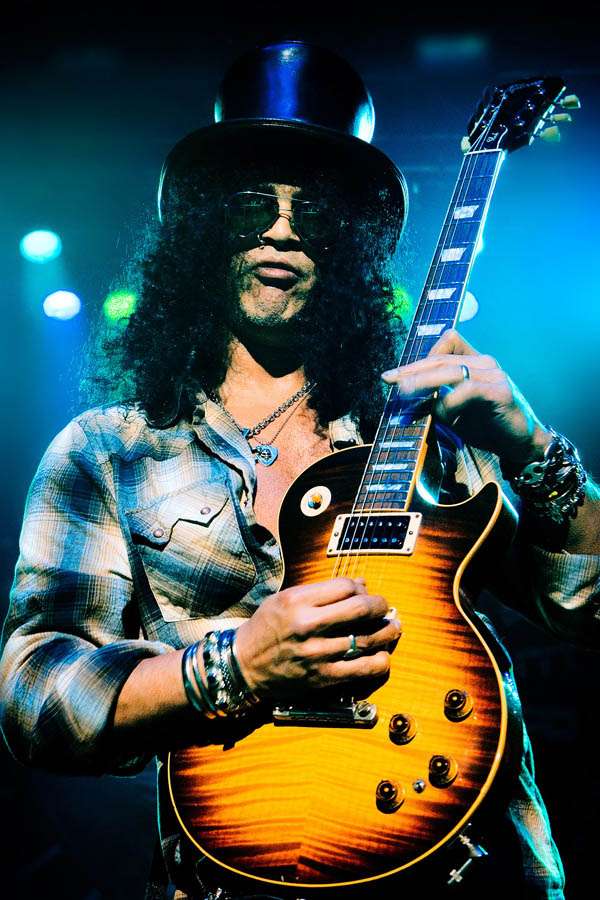 We hold regular photography workshops in our Birmingham studio now. Some are aimed at wedding photographers. Some are aimed at music photographers. Some are bespoke one-to-one workshops which may even combine the two. And one of the things I tell everybody, no matter what subject they're shooting, is that finding your own style is the key to standing out as a photographer. It's  particularly important in the worlds of wedding and music photography because both industries are full to bursting with thousands of photographers competing for the same work, and in both industries there are even photographers who are willing to work for free just to get the gig. If you don't have a unique style, you will naturally end up competing with other photographers based on price. And that's a tough market to be caught up in.
There are tens of thousands of weddings in the UK each year. From that I only want to shoot around 35 weddings per year. All I need to do is find 35 of the couples planning weddings who love my photography style and can afford to have us cover their day. This may sound obvious but it was a huge weight off my mind when I realised that 99.9% of the people getting married aren't my ideal clients and I'm happy about that! So, I just work hard to make sure those that are my ideal clients can find me.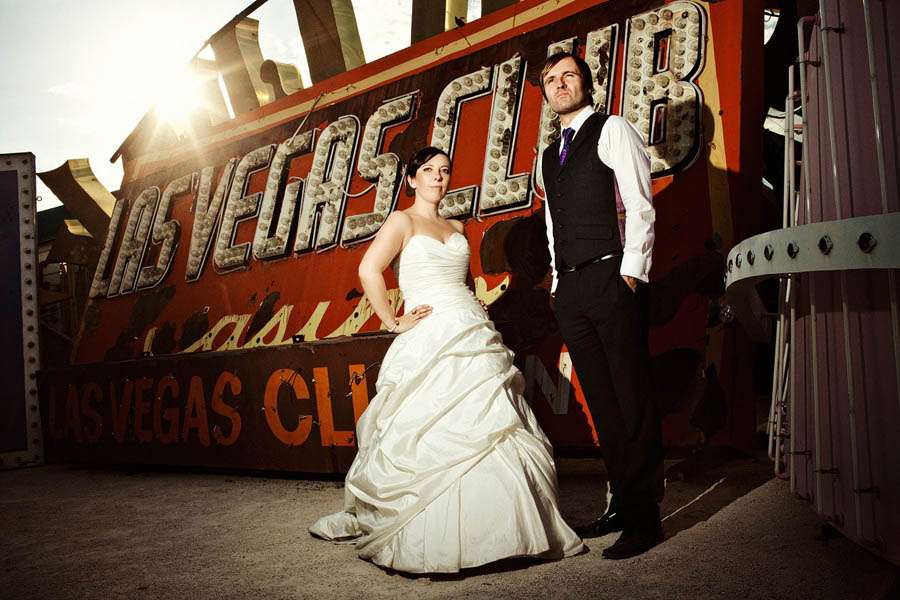 Unsurprisingly, many of our wedding clients are really big music fans. They see pictures of bands they love in my portfolio and that helps me stand out from the gazillion other wedding photographers they have to choose from. Some people are more interested in asking me about the time I shot Muse than they are in chatting about their own wedding! And when they book us for the wedding, I might send them a print of Matt Bellamy as a little thank you gift. It's a great way to begin the relationship.
I get asked the same questions again and again… Do you prefer weddings or music? And what do you shoot for fun? My answer to the first question is always the same – I love that I get to shoot both on a regular basis. I can shoot a great gig on a Friday night, get up and shoot a wedding all day Saturday and then do some band portraits on the Sunday for a magazine. It's all about making people look amazing and capturing something about their personality in the final image. For me it's also about variety. I'm not good with routine. That's one reason I love the kind of clients we deal with. They tend to put so much of their personalities into their wedding plans that no two weddings are alike. We shoot weddings all over the country (and occasionally overseas) so the locations are usually unique as well. That keeps me interested and creative, and leads to better images. And if those images excite me then my clients will absolutely love them!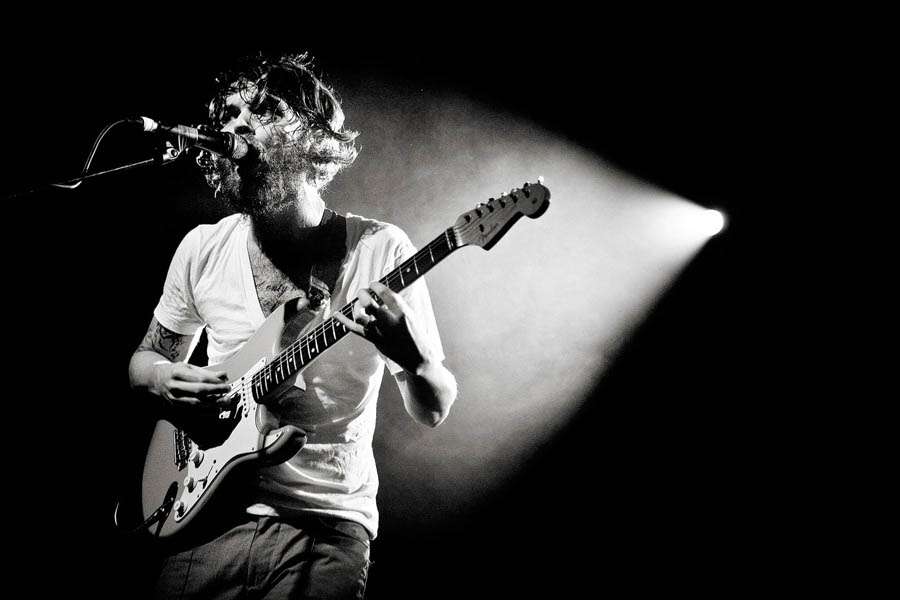 The second question, what do I shoot for fun?, assumes that I don't shoot weddings for fun – which isn't true! Some people still see it as the serious, stressful and uncreative part of what I do. Those people are wrong! How many other jobs are there where you begin the day in a room full of half dressed women drinking champagne, then spend all day surrounded by people having the time of their lives, enjoy some great food, a big party and, at the end of the night, go home with cake!?
I shoot weddings for fun. I shoot bands for fun. I love shooting gigs. I love shooting engagement sessions. I've shot plenty of weddings where a great band were the entertainment for the evening guests. My next wedding has a gypsy punk band! In short… weddings rock! All I need now is for me to shoot the wedding of a major rock star. Is Matt Bellamy marrying Kate Hudson yet?
So I guess my main point for this article was to encourage you to start thinking about your passions and how you can bring them into your wedding work (whether you're a photographer, stationer, florist, caterer…whatever!) What is it that you're passionate about that you can use to make yourself stand out from the competition and keep you excited about your work?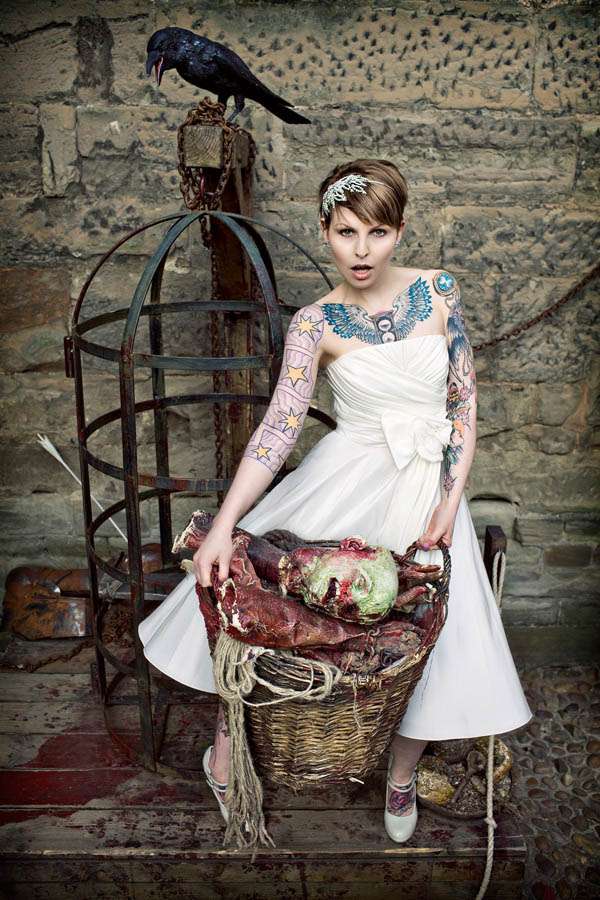 Steve Gerrard is a wedding, portrait and music photographer based in Montreal, Canada but working all over the world. For details of his workshops, check out his blog.