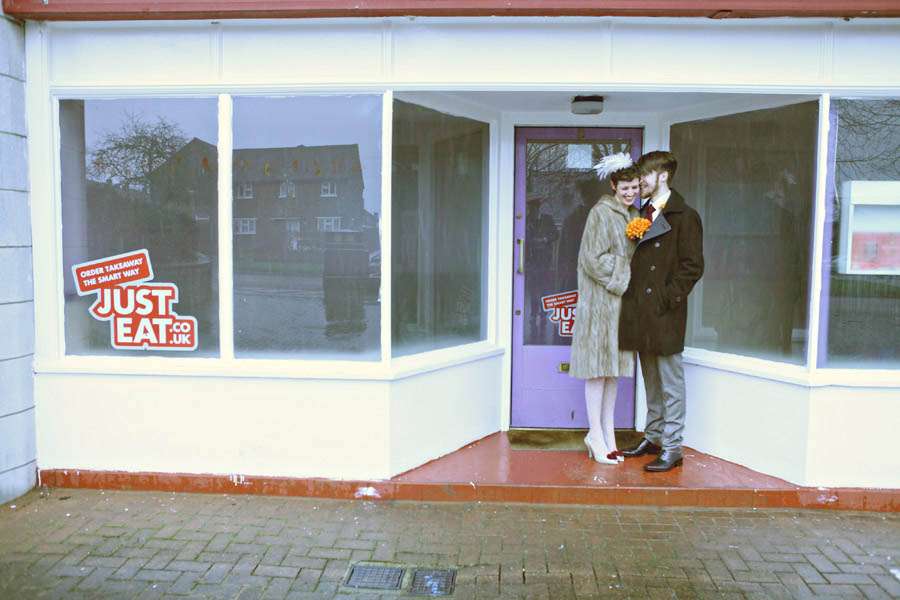 Sometimes I see a wedding and I literally can't wait to learn more about it and (hopefully if the photographer and couple agree) write it up to share it with you lot too. Luckily for me, in this instance both parties were more than thrilled to share this wedding with us today, particularly because newlyweds Zoe & Richard found wedding photographer Joanna Millington on this very wedding blog. Hurrah!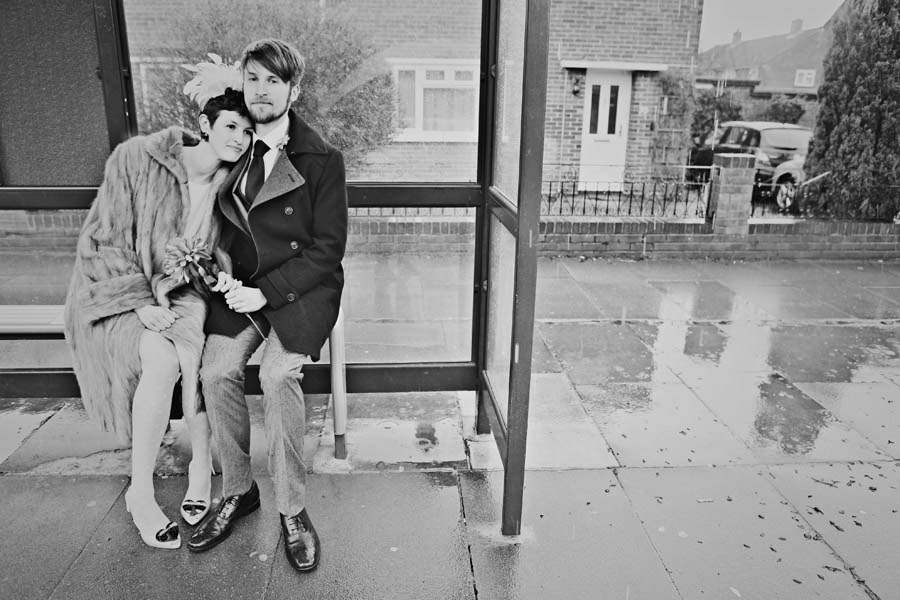 Their DIY, family-central wedding was held at Christ Church in St Albans. "When we were first engaged I asked Richard if he knew where he wanted to get married," Zoe explained. "He said he didn't want to get married anywhere but Christ Church St Albans. It was my childhood church on the estate where I grew up and where Richard and I went to school. We knew it wasn't exactly the idyllic wedding venue – a flat-roofed, slightly tired and drab looking carpeted church with very green curtains – but it was home. We had our reception in the same place. Luckily they had just built a shiny new hall attached to the old church building, which was very handy. No one (apart from us) had to venture out into the rain!"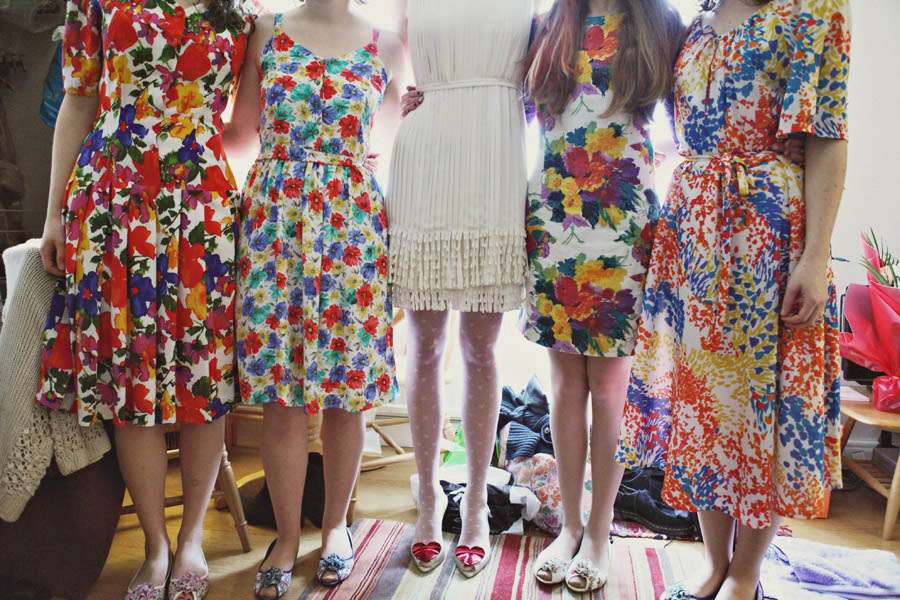 The reception hall was decorated with the help of friends and family. They didn't have a concrete 'theme' per-say, they just made the space warm, welcoming and fun! "My Nanny had valiantly made 150 meters of bunting with bits of fabric donated by people from the church, friends and other family members," continued Zoe. "It was so lovely because people at the wedding said things to us like, 'that piece there was the material I used to make a dress for my honeymoon' and 'that fabric was my old kitchen curtains', so it was like all of these stories were tied together, and all the people who came together for our wedding, with all of their histories, were connected in some way. It was also very colourful indeed!! We used the left over odds and ends as table cloths."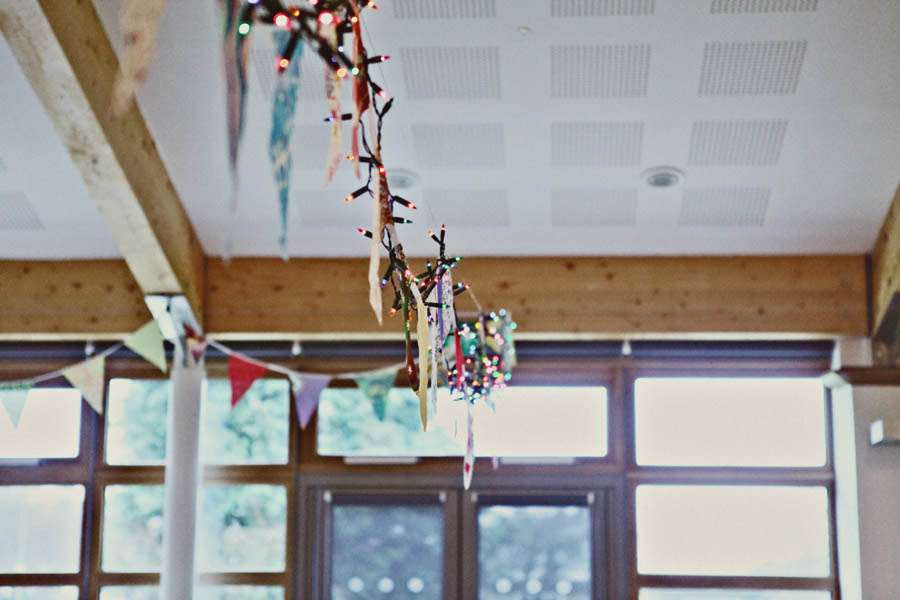 "Richard and his Dad had also made the most amazing Alice in Wonderland comic foregrounds. Richard had proposed to me amongst the seagulls on Brighton Beach and right at the beginning of our preparations we'd talked about how amazing it would be to have one of 'those things you put your face through at the sea side', but I never imagined we'd actually have them!! Although now what to do with two huge comic foregrounds is another matter…We also had sparklers as we left, which was very entertaining indeed!"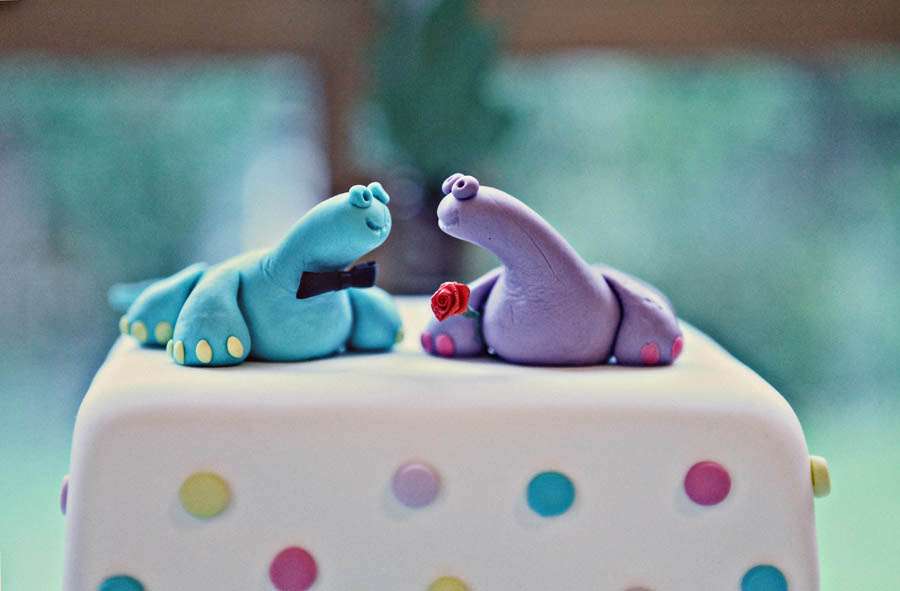 Pretty much everything else was DIY as well including the cake which was made by the bride's aunt, the fake pom pom flowers which were put together by the bride's parents and grandparents, and all the entertainment and music that was performed by various talented friends. The catering was also put on by some of the women who worked at the church. "My Mum had found a team of helpers from the church, who selflessly doled out and washed up after us all. We really couldn't have done it without them, and yet they all thanked us for inviting them. People's generosity was just astounding. After the service we ate ginger biscuits lovingly made by both of our mothers and drank mulled wine. We were really keen that everyone could come to every part of the day. We didn't want to send some people away for the reception and then drag them back for the evening, so we decided to have curry from the place across the road. We could literally see their shop from the window in the hall where we ate. They were just so wonderful and insisted that we couldn't possibly have onion bhajis, because they are just onion! They would make us their speciality, which was very tasty indeed. Richard and I are both vegetarians, so there was no meat, but no one seemed too phased by that! We had asked guests to bring a pudding along, and so we were not short of choice!! In fact we didn't even get to see half of them! Thank goodness for photos! For drink, my Nanny and Poppa had bought every last Cobra from Tesco when they were on offer, and my Dad got a deal with a mixed load of wine. So we ate, drank, and were very merry indeed!"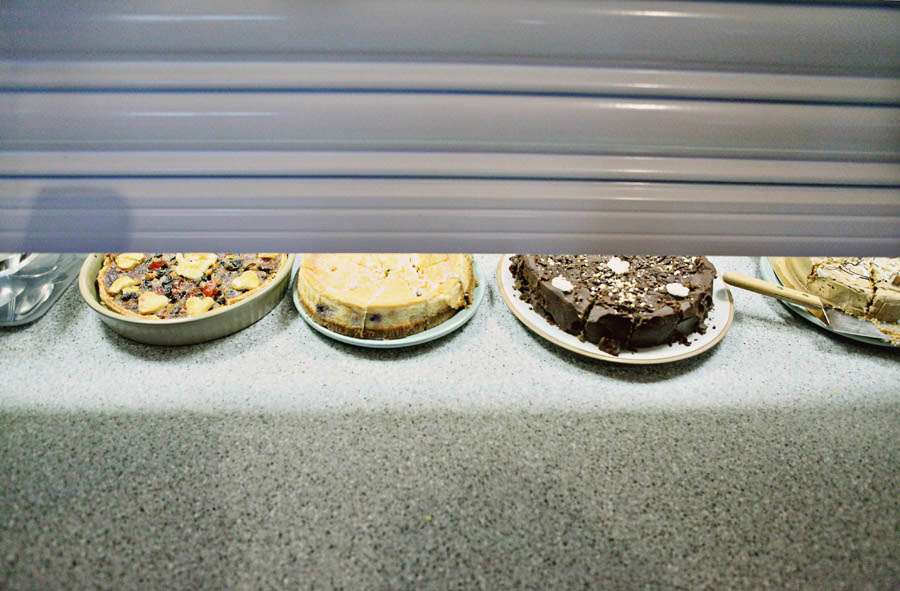 The bride wore a short dress which she found at Whistles. "Being a fan of recycling, hand-me-downs, charity shops and vintage shops (when I'm feeling flush) I had been looking for something second hand. I knew I wasn't a meringue bride, and I had no desire what-so-ever for a strapless floor-length number with diamante tiara and shoes to match. One friend said to me 'You win either way, if you turn up in something outrageous, everyone will be shocked, if you turn up in something classic, everyone will be shocked.' I contemplated dressing up as a Power Ranger for the occasion (just think of everyone's faces!) The dress I ended up in, however, even caught me by surprise."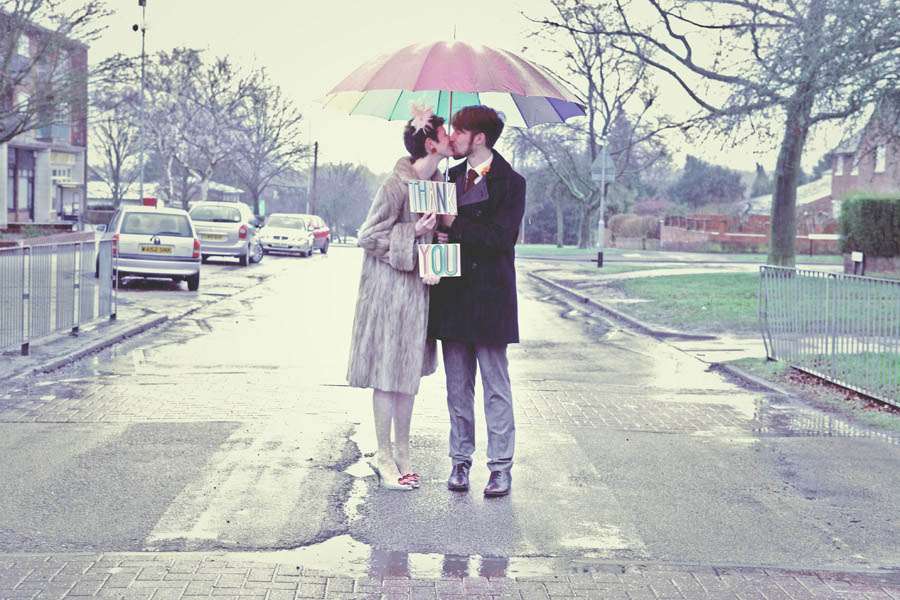 "My Grandma wanted to buy my dress for me, and so for a laugh we went to the bridal bit of a large department store, just so we could fake puke all over them. The sales assistant was horrified when I told her I was getting married in only four months time. We quickly left. We ended up buying my dress from Whistles. I saw it one day when I was mooching around waiting for a friend, I was certainly not looking for my wedding dress, and I phoned my Grandma and Mum that night and we arranged to head to Selfridges, where they had the last one in my size, the next day. When my Grandma used the word 'vivacious' to describe it, I knew I had to have it. On our wedding day, when I arrived at the front of the church, Richard said to me 'You did it, you surprised me.' I think he would have been less shocked by the Power Ranger costume!"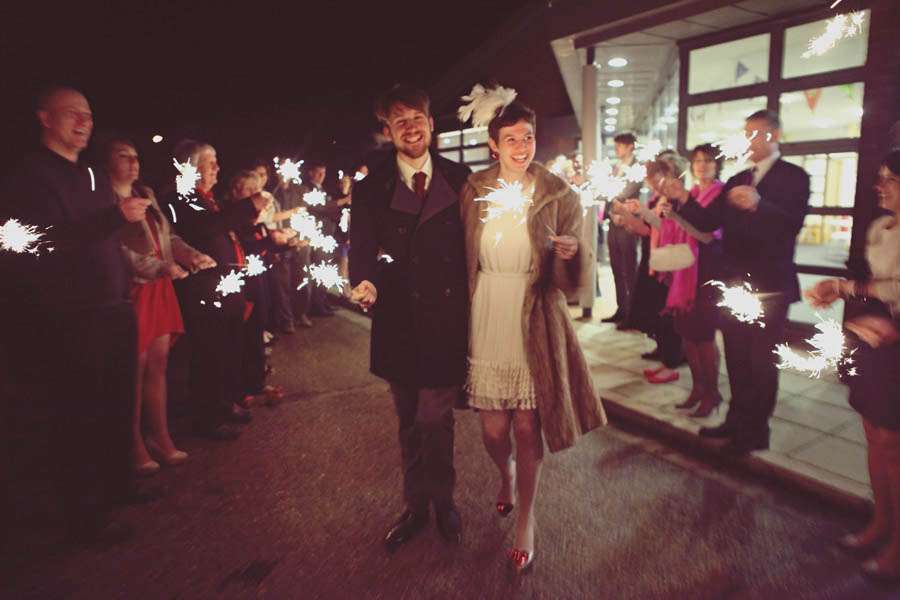 Just wow. Not only are Zoe & Richard, like, my wedding idols but their photos by the amazing Joanna Millington  have made me feel just like I was there partying along with them. Huge congratulations guys!