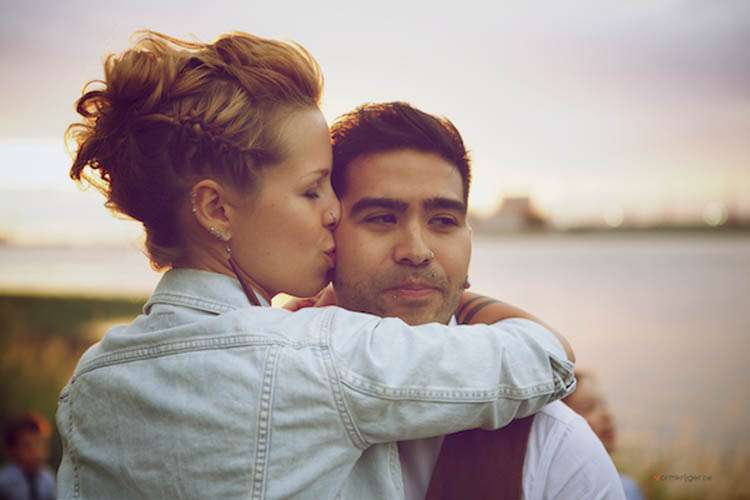 Michael asked Mariko to marry him at a festival, "in a trashed tent with some beers, talking with some friends about relationships and life," he told me. "You know… those most profound things you talk about at festivals. It was just the right moment." So then they had their wedding theme – a festival style, party wedding!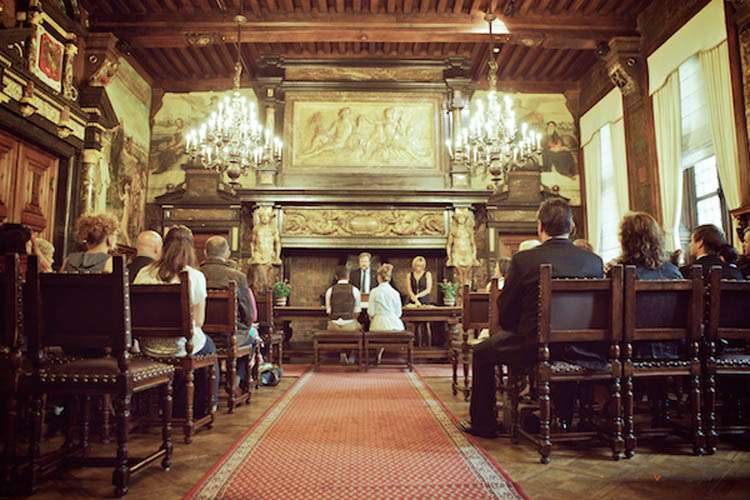 "We wanted our wedding to be intimate, nothing big, loud or expensive," Micheal continued. "The most important thing was that we were getting married and be together forever, to share our love with the people we love, all our friends and family."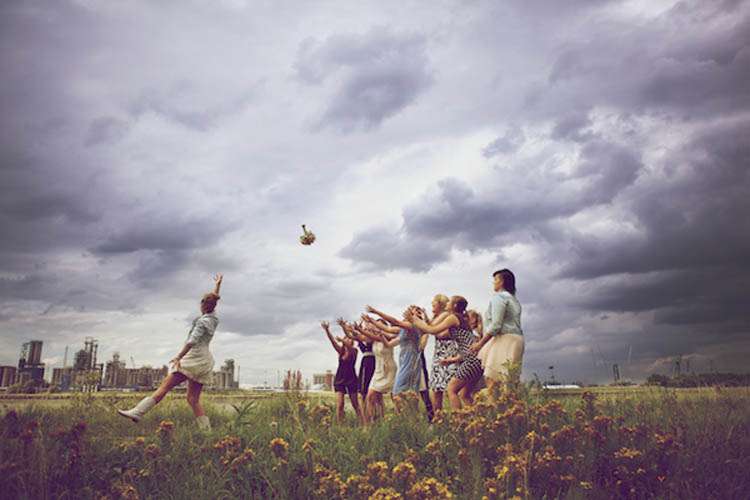 "Being both outdoor cosy crazy people, we decided to give our party in a forest in Antwerp, called St. Anna bos, near the river de Schelde. There was no real theme, we just wanted to give our guests a 'welcome home' feeling."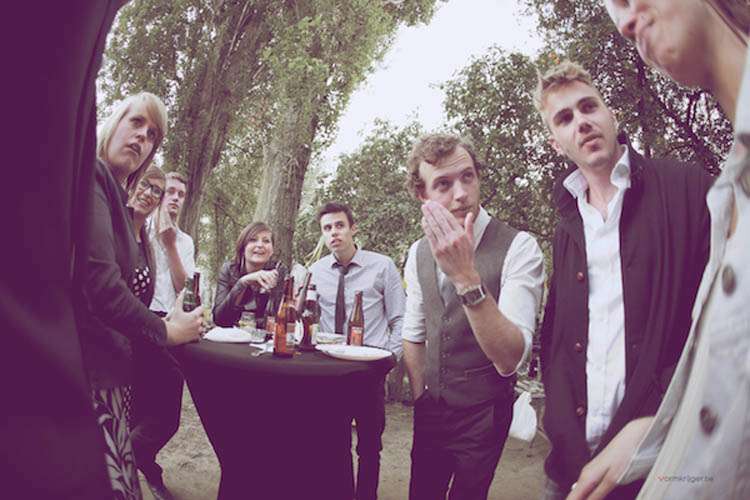 "Almost everything was self-made, made by us or with the help of our friends. With some colorful ribbons, simple bouquets, 1000 candles and a couple of balloons, we did so much more than we expected. The place where we held our wedding party was not fancy at all, it was kind of dusty and old. It was a clubhouse that had probably had it's best days somewhere in the 60s. You could tell by the hundreds of different vintage dishes we found in the kitchen!"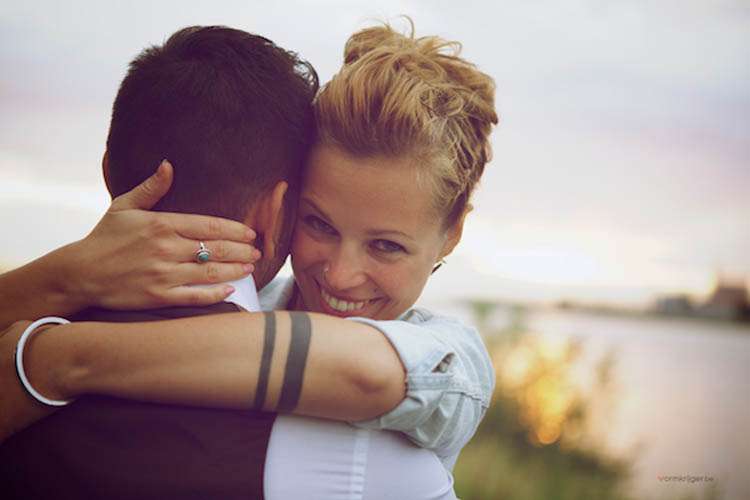 "It was a beautiful night, there was moonlight on the trees, candles lighting up everywhere and we and our guests were happy and relaxed, just as we wanted! Everybody was sitting on the benches, having conversations and drinking."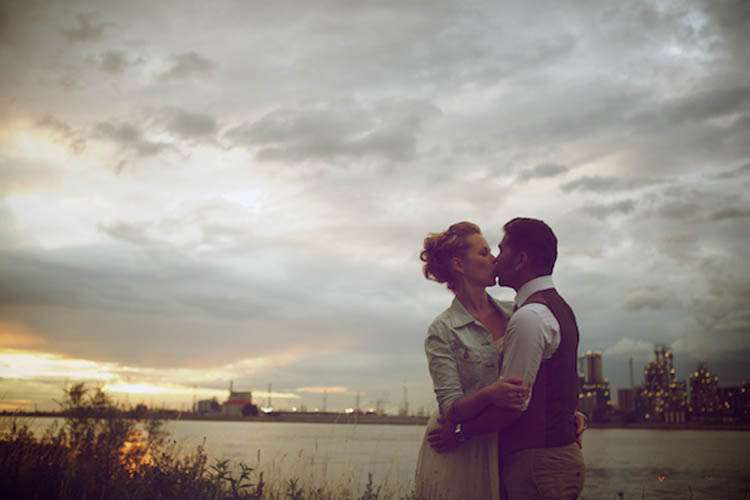 Thank you to Michael & Mariko for sharing their amazing wedding with us today.
Supporting Cast:
Photography Credit: Femke Leemans & Dries Lauwers
Ceremony Venue: Antwerp CIty Hall
Reception Venue: www.lunchbox.be
Bride's Dress: All Saints
Bride's Jacket: LeeCake: DIY
Flowers: DIY & Baltimore Bloemen (bride's bouquet)