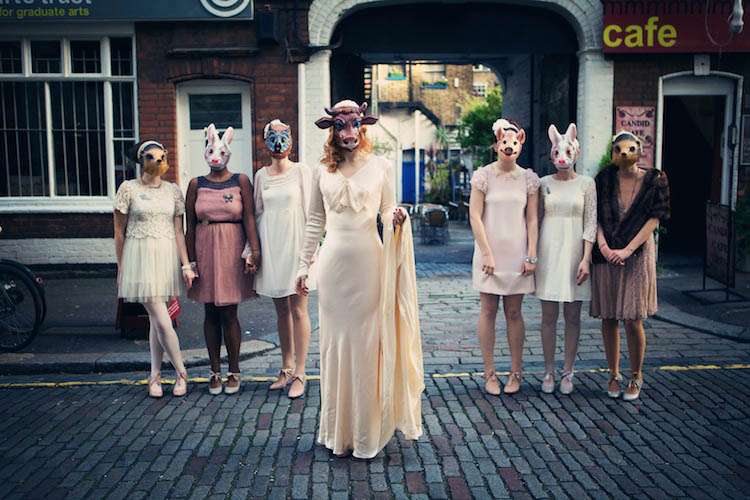 These days it seems that everyone and anyone is setting up in business and despite a recession, the wedding industry is experiencing a boom. Historically, glamorous escapist activities like going to see Hollywood movies or musical theatre peak in tough times. Perhaps weddings are our new glamour fix and chance for everyone involved to dress up and forget any money woes. For the enterprising and creative amongst us, this is exciting times. With the Digital Revolution and onslaught of Social Media, it has never been easier to promote your new or existing business. The entire planet is at your fingertips via your computer/phone/tablet, there is a potential global marketplace for your product or service. Most likely precipitated by having minimal or non-existent marketing budgets, suddenly the small businesses are leading the way in viral marketing. Big companies have noticed and are now employing the same techniques, backing up their traditional ad campaigns with social media. In 2007 Cadbury released their TV ad for Dairy Milk featuring a gorilla playing the drums. It was very quickly uploaded to YouTube and the link shared by hundreds of thousands of Facebook users who also set up fan pages for the ad. Cadbury then joined Facebook and now has pages for several of its products.
By successfully harnessing the power of all the social networks and with free blog providers, you can set up your own marketing campaign for minimal costs if any at all. I have a Facebook business page for Lisa Devlin Photography plus separate ones for my training courses – Photography Farm and for the Photoshop Actions that I sell. My clients may be a bride and groom or photographers so I have different things to say on each page. I also have separate Twitter accounts and I regularly tweet a mixture of chat plus some promotion of my services & products.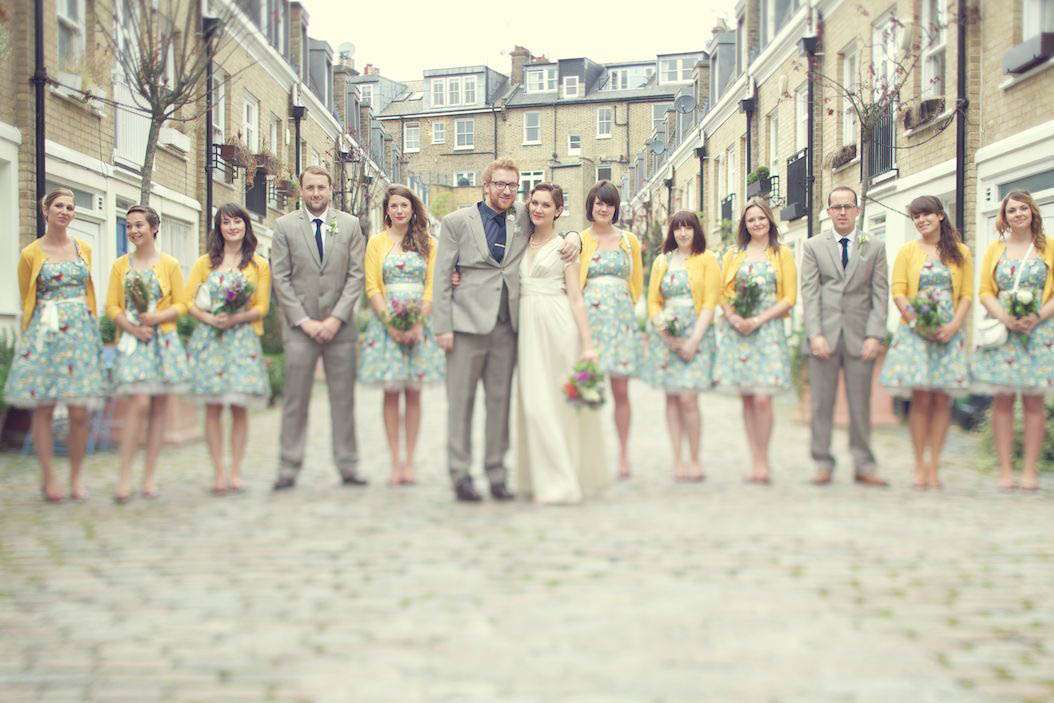 The flip-side of all this accessibility is that the market is over-saturated with suppliers in most areas. When I started as a wedding photographer in 2000, I really had very little competition. I was offering natural editorial style wedding photography when most of the established photographers were still shooting very staged images and old fashioned albums. My first groom was a website developer, so instead of payment I traded my services for a website. I listed in a couple of online wedding directories but it was word of mouth that established me very quickly. Brides love to talk about their weddings and this is still the case today… they just have more platforms to do it now. So how do you stand out, how do you find your business mojo?
First things first, whether your business is brand spanking new or you have been getting along just dandy for a while but now feel a bit stuck in a rut, the new year is a good time to have a good long hard look at your business. I do this every year, because things are quieter so I have the time but also to 'Spring Clean'. I work out what is working well and what needs reviewing. I reassess all areas of my business, then I set myself some goals for that year. These are usually quite ambitious but I don't beat myself up if I don't achieve them… I just carry them forward to the next year. They help me give my business structure and direction. It is all too easy to busy yourself up with time consuming tasks and never sit back to see the bigger picture. Ask yourself, who is your ideal client? Where are they looking for their wedding suppliers? Then make sure they are seeing you or your product there.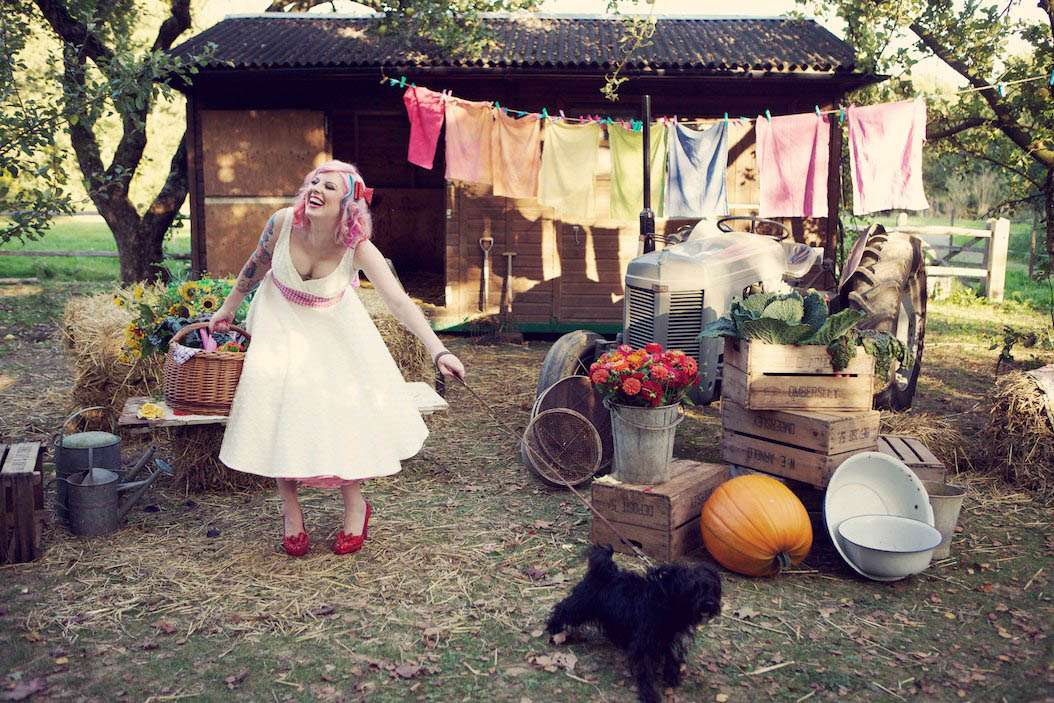 I encounter quite a few new photographers or ones who are struggling through my workshops and one mistake I see time and time again is someone who is trying to appeal to as broad a market as possible. They are afraid to be too unique in case they alienate potential clients. I believe that if you put your heart and soul into your business and include the things that you are genuinely passionate about then the success will follow. In this over-saturated market, its okay to be niche or even a niche within a niche. I did a wedding this year for a bride who makes Gothic, vegan cakes ~ a niche within a niche. They are spectacular cakes featuring lots of black icing, spikes and skulls. They are far from mainstream but she has a big passion for what she does and when Alice Cooper recently came to town, she got to bake the cakes for his party. For me, I love old colour photographs, I obsess over the tones that have developed over time from early colour photographs that were initially super saturated. Imagine after only ever having black and white film and suddenly colour photography became available to the masses. From the 1950s to around 1970 colour film was so expensive that it was reserved for special use like wedding photography. When I switched to digital photography and got to know Photoshop, I experimented with ways of recreating these tones. This became my niche within a niche and not only did potential clients like it but other photographers did too and now I sell the software and train others in the techniques.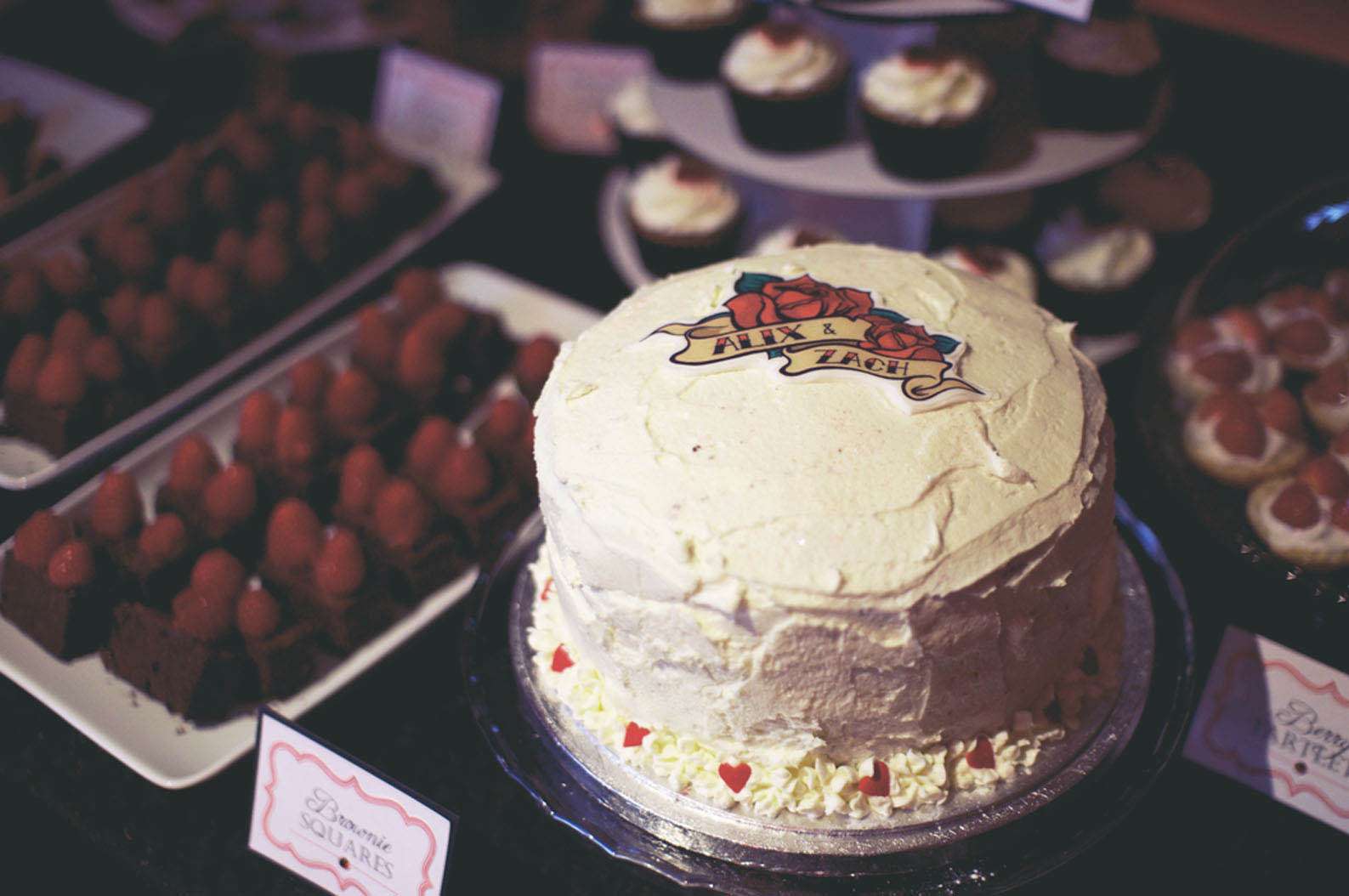 Another mistake I see is people not getting their branding right. This can make such a difference when you are trying to appeal to couple's browsing the Internet for their wedding suppliers. You only have a few seconds to grab their attention and you may have the exact service or product they want but inappropriate branding can put them right off. My work is quirky, so my branding is too. If your work is modern, avoid traditional fonts and same if its the other way round. Again I think its good to go for something that is unique to you and what you are trying to say. It doesn't have to be super fancy or expensive. There are hundreds of cute logos available on Etsy which can be customised for very little cost or have a go yourself to get you started – simple font based logos works for many huge companies, think Gap and Coca Cola. Don't spend an age procrastinating on this but commit to something. If you decide its not right further down the line, its not going to cost you much to change it.
So you have set up your blog and/or website plus social media accounts and have taken delivery of some fancy new business cards with your brand appropriate logo on them. Are the customers not beating down a path to your door? Its amazing but some people do think that this is enough. A few years ago you could establish your product by appearing on the first page of google but people looking for wedding services now have so much choice on there that it is almost no longer trusted. Couples lost in a sea of possible wedding trades are going back to seeking recommendations.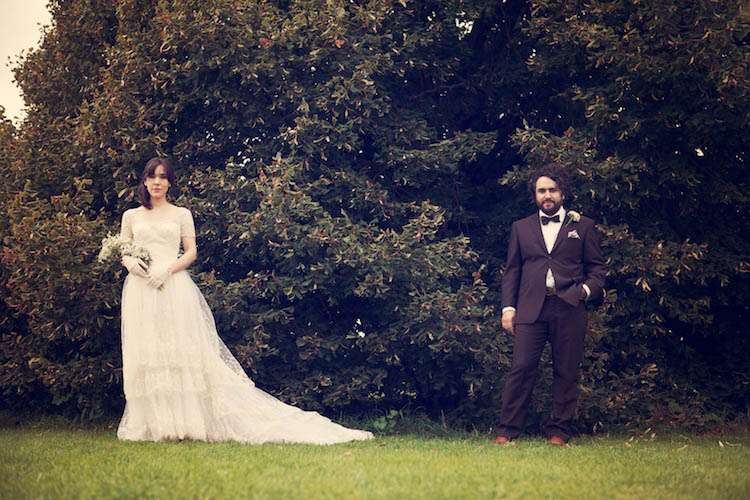 Whether its their favourite blogs, friends who have been married or venues that see suppliers all the time, couples need a starting point to find who might be the best for them. So if you are new or are taking a fresh direction, how do you ensure that your name gets a mention? Get onto blogs, either by ads, sponsored posts or getting your work featured. It doesn't have to be the photographer or bride who submits a wedding, as long as you have their permission anyone involved in a wedding can put it forward to a blogger. Not got any weddings under your belt yet? Get involved in styled shoots, all blogs love them and they are a great way to get images for your own use and meet other wedding professionals. At Photography Farm we have used vintage caravans, paper poms as well as flowers, cakes and wedding outfits and we are always open to new suppliers. Twitter is great for making contacts finding shoots to be involved in or you could organise your own. Just make sure it is something interesting and original. Remember bloggers are at the forefront of the industry and have seen it all.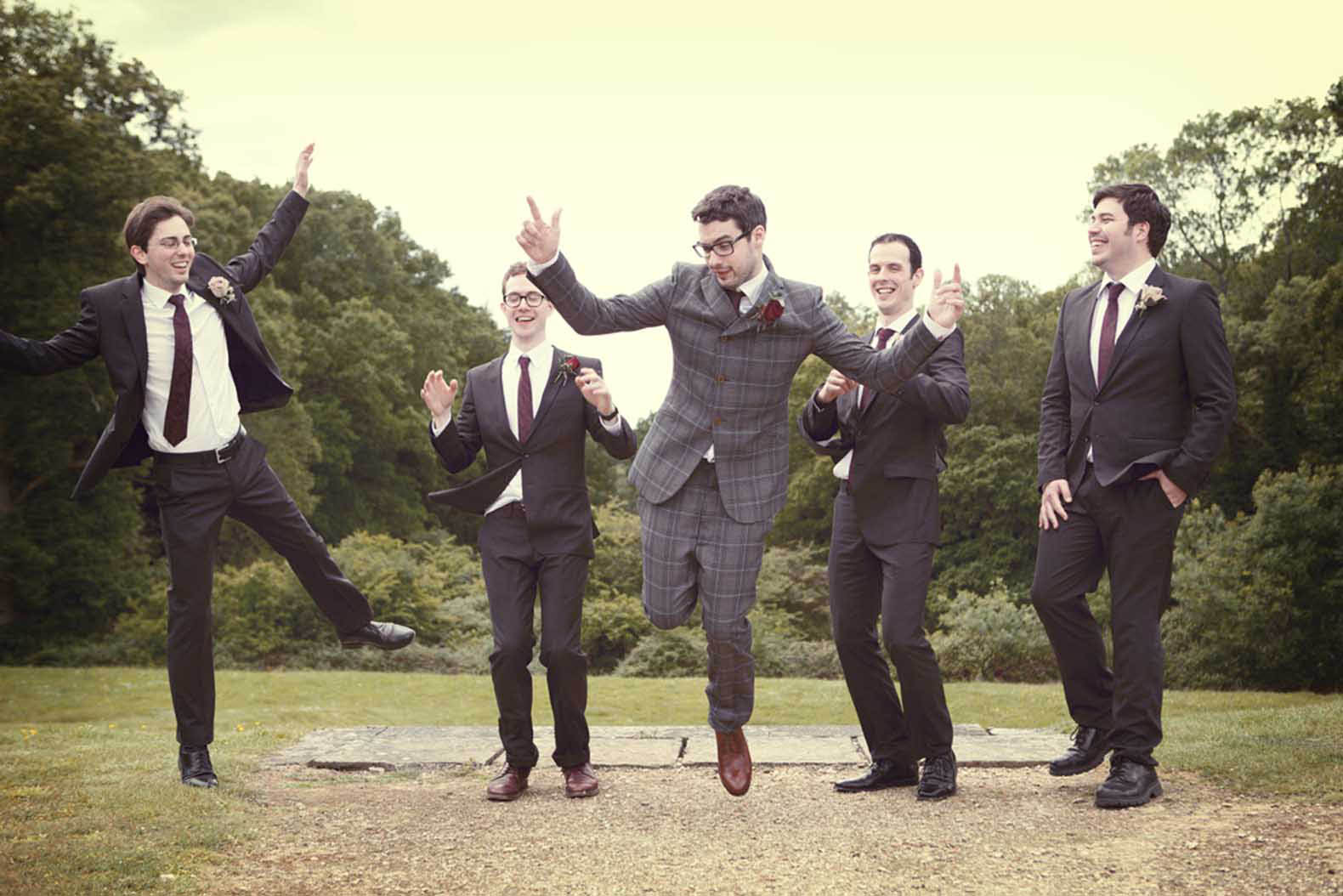 Running a competition through a blog and your own site can also be a great promotion for your services. Offer a discount to those that entered but didn't win as they have shown an interest in what you are offering. The awesome wedding photographer, Jasmine Star talks about the importance of making your clients your fans and this is true for any wedding supplier. Like I say, brides love to talk and at every wedding you are involved in there will likely be future potential clients. Finally, venues and other suppliers may also recommend you if they think you did an exceptional job. I try to be pleasant to everyone, even a caterer who doesn't feed me until two minutes before speeches start! If you blog about a wedding, make sure you send the link to others that were involved and link to them. Do your best to be memorable in a good way.
Above all, be prepared to work hard. I am often at a wedding, having been running around all day listening to a wedding speech where everyone from the caterer to the man who played piano for ten minutes in the ceremony is thanked but not me or my second shooter. I put in a lot of hours and if I put a late night shout out on twitter to see who is doing the same, I always get plenty of replies. It can be hard to fit your business around your life and those wedding bookings are likely to be quite far in advance so it can be a slow start. However it is entirely possible to rise above the crowd and make your dream wedding business a reality and a success.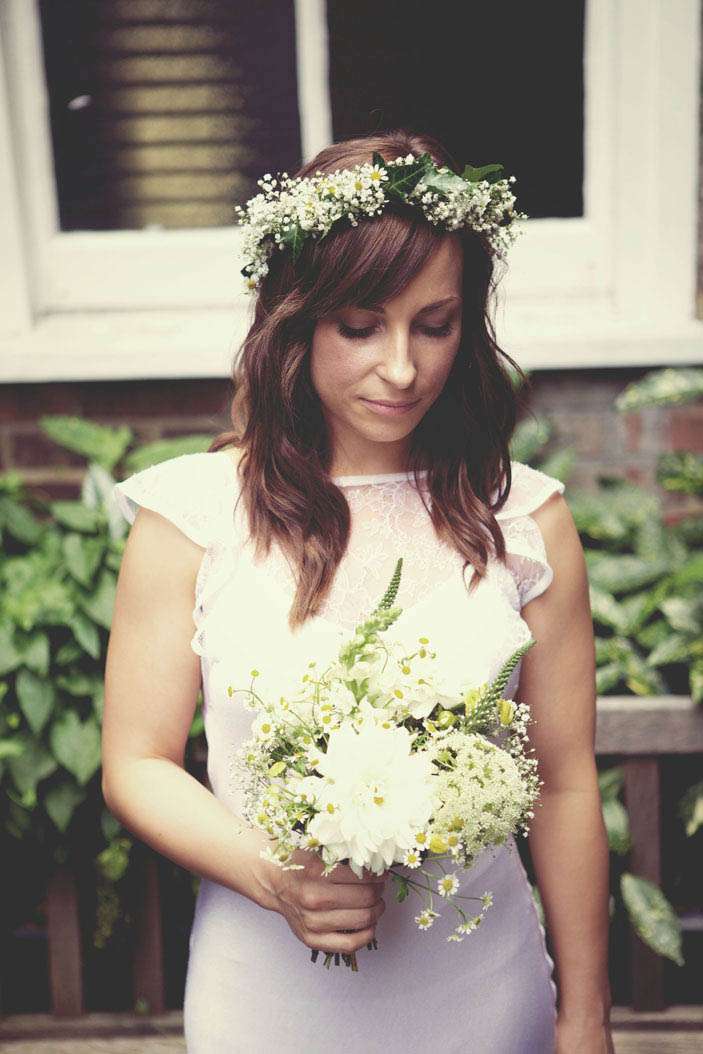 All Photography Credit: Lisa Devlin Photography
Thanks to Lisa for sharing her thoughts with us today. If you are interested in attending The Photography Farm, a 3 day workshop for wedding photographers (food and accommodation included), the next event will be taking place from the 13th – 15th March (with guest speaker yours truly!) For enquiries or bookings email Lisa on lisa@devlinphotos.co.uk or call 01273231047.
If you are interested in submitting a guest post for consideration, simply drop me an email with an outline of your idea.