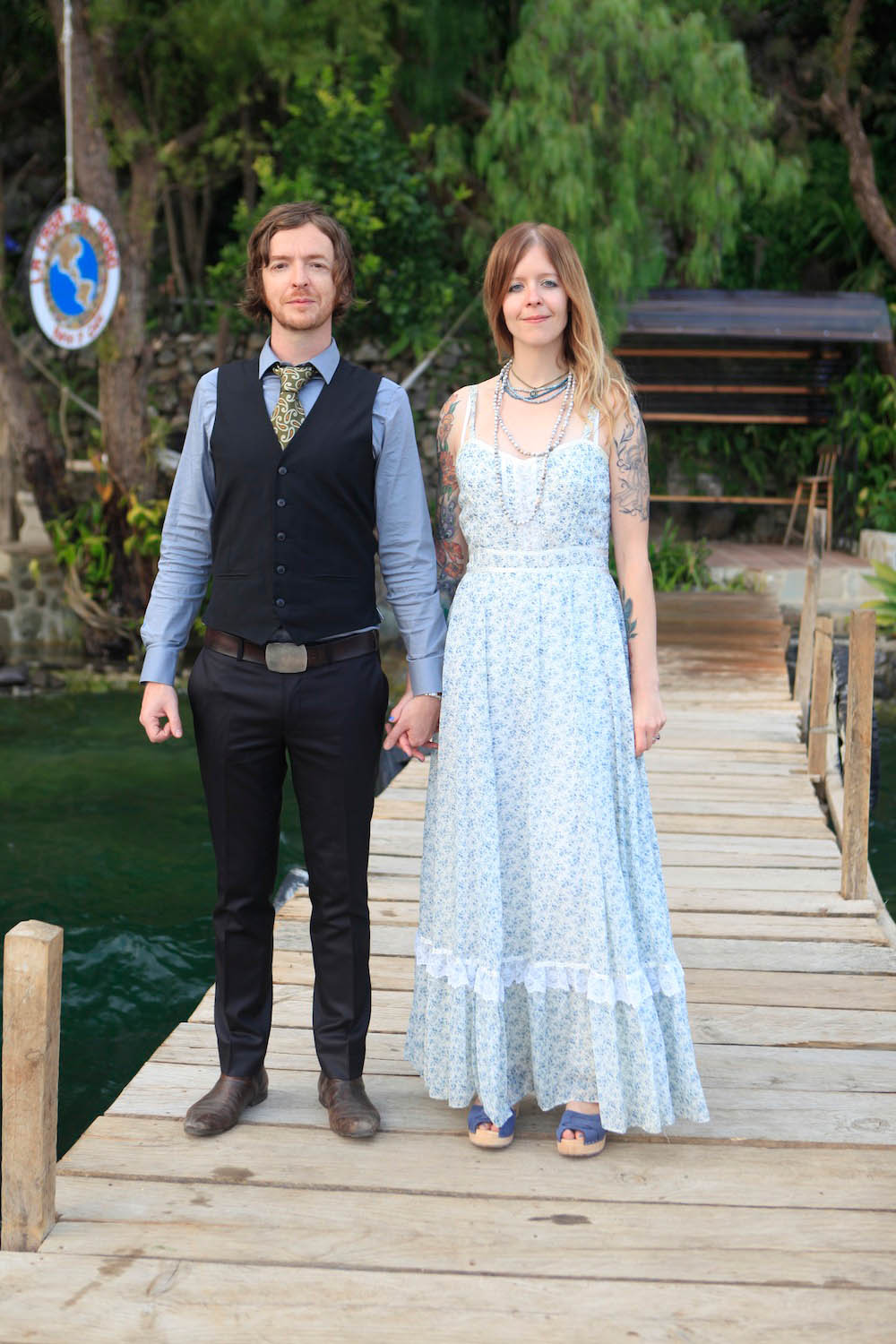 How utterly beautiful is today's real wedding? This is the kind of wedding that makes my heart sing – no fuss, no details, no over-the-top-bridezilla-stresses – just the most important thing…love.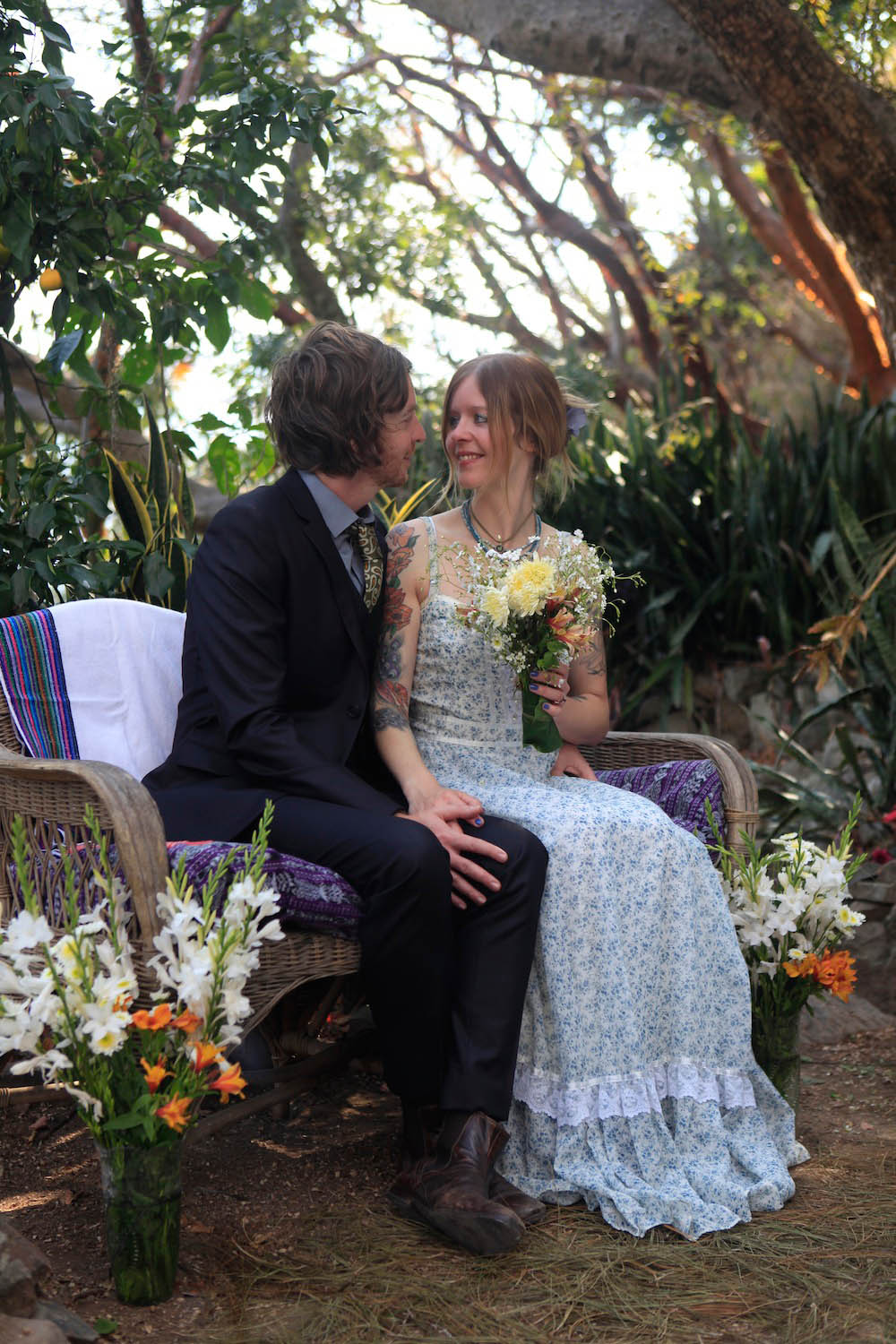 The bride, Daniela, told me all about their special day. "There were only the two of us at the ceremony, the lady who married us, the lady who owned the land and our photographer. The ceremony itself lasted about 1.5 hrs and consisted of several parts: lighting the fire, being cleansed with special leaves and incense, hearing the 20 nahuales of the Mayan Calendar being read out, telling each other our love and exchanging our rings, being wrapped in a green shawl which represented Gaia. We began and ended the ceremony with chocolate, a block of which was also burned in the fire. Chocolate is sacred in Mayan culture."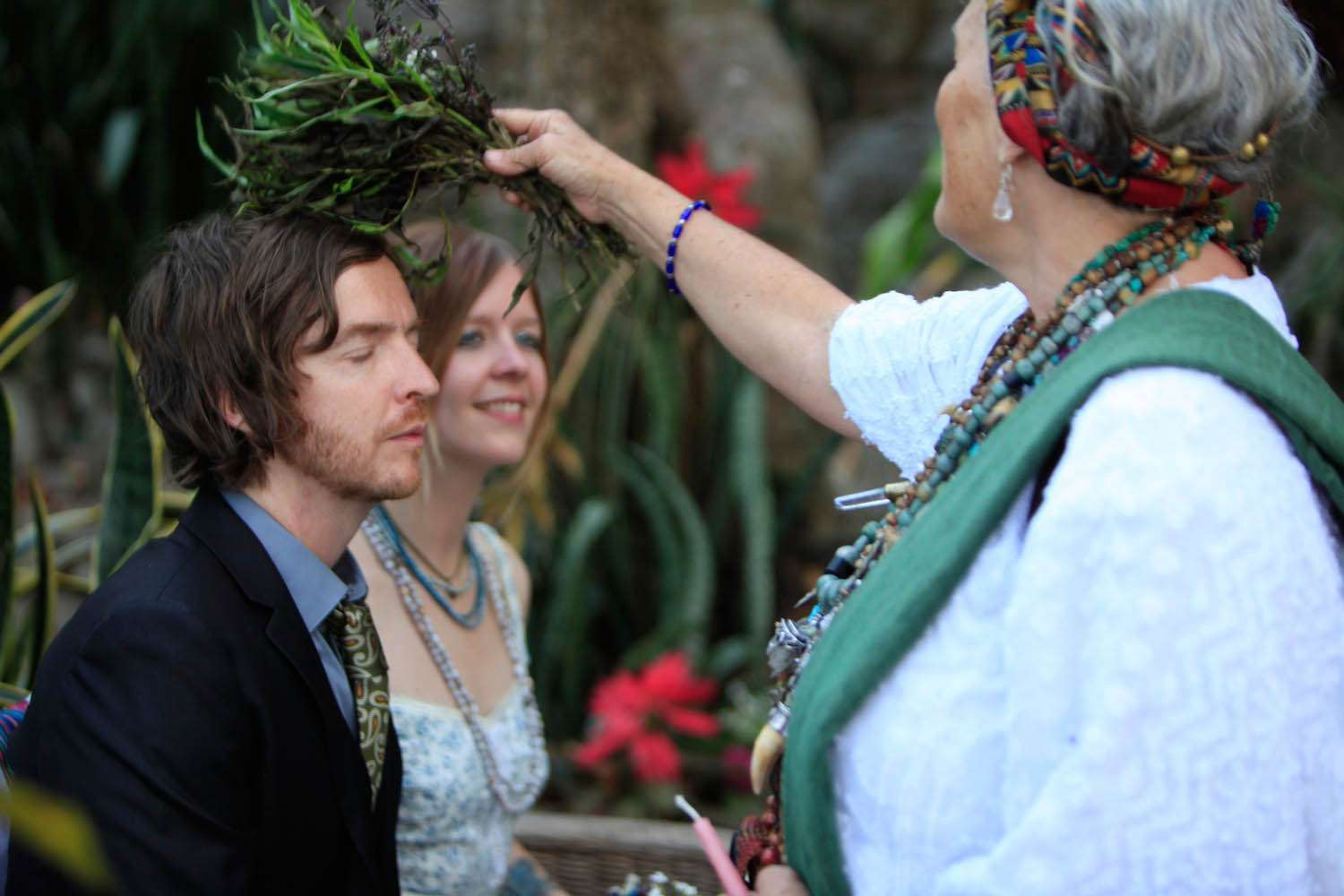 "We chose to get married in Guatemala as we got engaged there last year and it's our favourite country. Neither of us knew much about Mayan beliefs, but after doing some research we decided to tie the knot in a Mayan fire ceremony because we felt like we should honour the traditions of our chosen wedding location. Organising everything was extremely easy – we found our photographer via Tripadvisor and our shaman, the amazing Aum Rak , via a quick Google search. She then got us in touch with Terri, the owner of a local hotel in Lake Atitlan who offered us to get married on her land."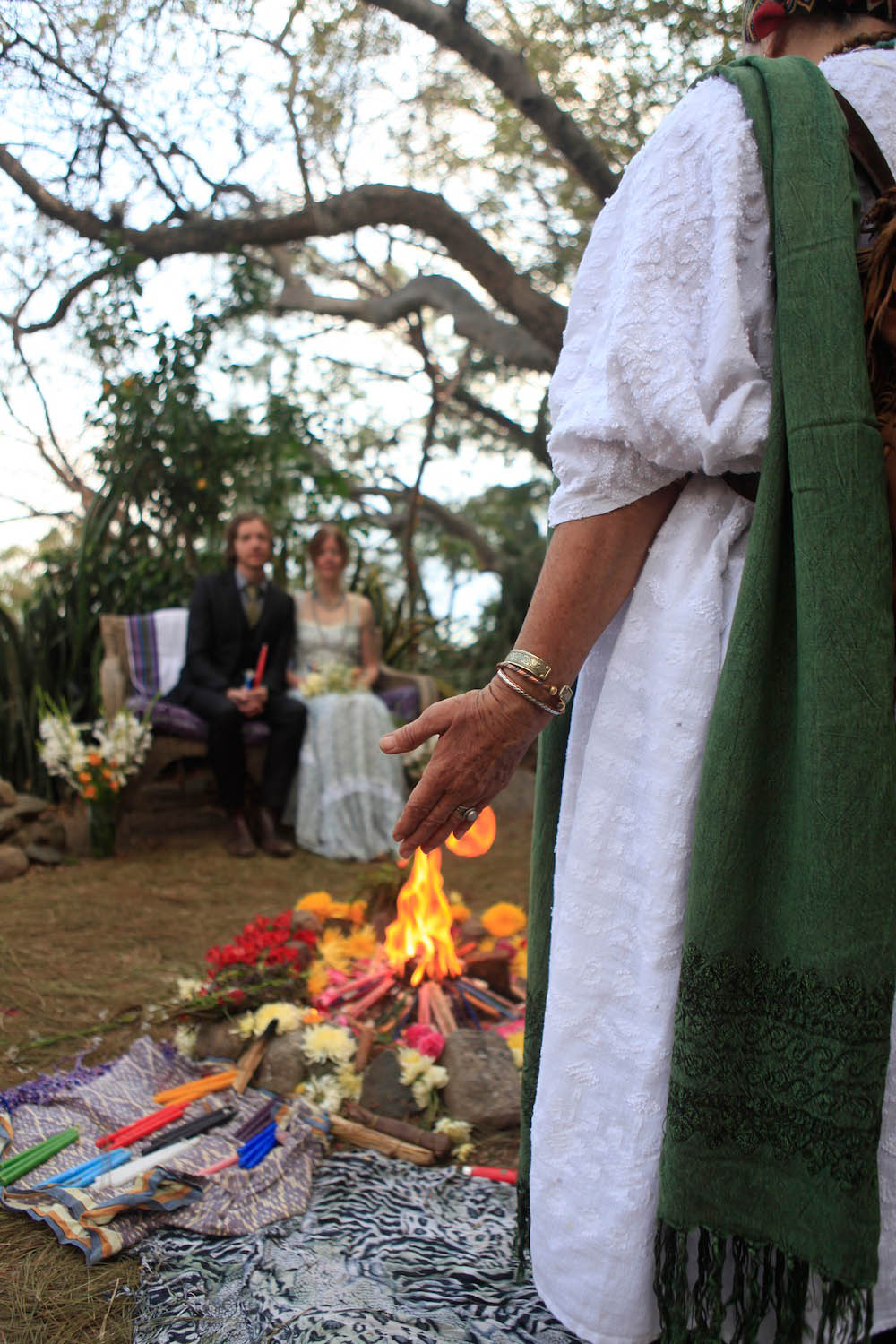 "I knew that I wanted to wear a vintage (or vintage-looking) dress and briefly considered one by BHLDN, but it would have been almost criminal to shove such an expensive dress into my backpack for 3 weeks (we were travelling through Mexico and other locations in Guatemala before the wedding). So I chose a Gunne Sax dress instead, which I could just roll up and carry around with me without it getting creased. As for shoes, they had to be Swedish clogs!"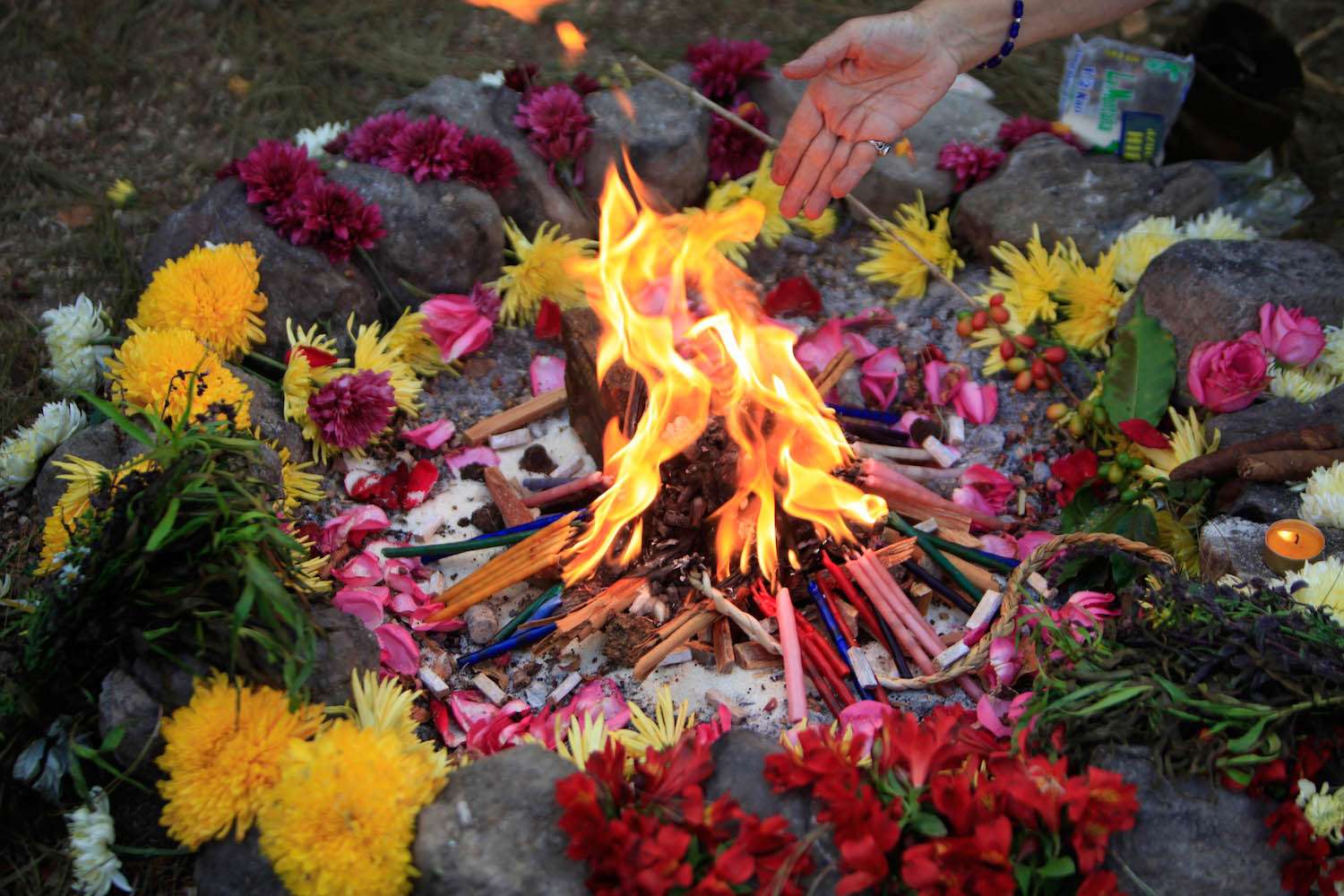 "Some might think we're bonkers for getting married in this way," she concluded, "but our parents fully understood, and for us it couldn't have been more perfect or more emotional and meaningful (I was crying so much throughout the ceremony!). We had such a relaxed, blissful day as we didn't have to worry about anything. No guests, no reception, no cake, no make-up or hair appointments… It was completely stress-free! Afterwards we had our honeymoon in the middle of the jungle in Honduras!"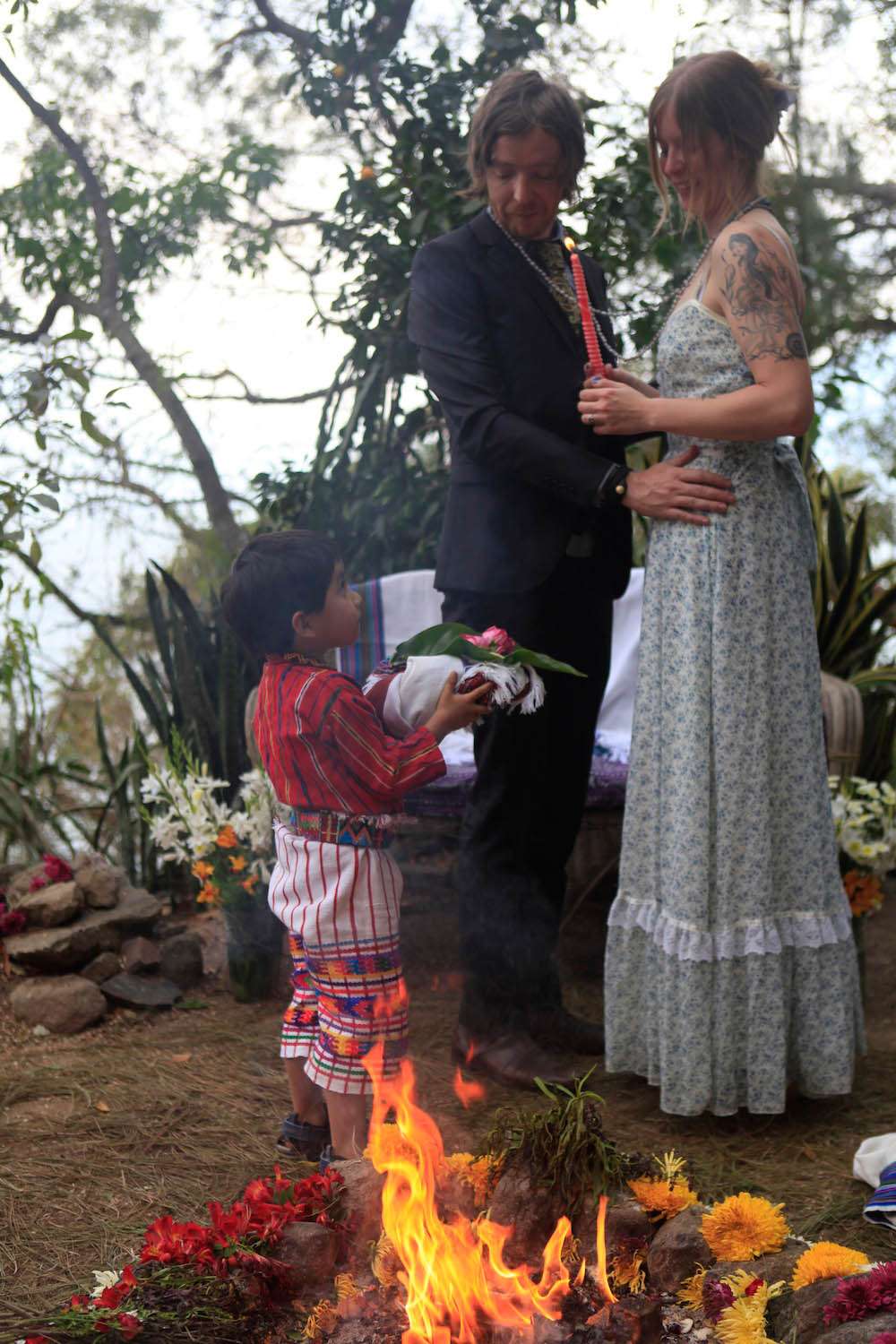 Thank you so much to Daniela & Mark for sharing their beautiful ceremony with us today.
Supporting Cast:
Photography Credit: Nash Photographer
Ceremony Venue: A sacred mountain in San Marcos, Lake Atitlan, Guatemala
Bride's Dress: Gunne Sax
Bride's Shoes: Lotta from Stockholm
Groom's Outfit: Topman
Shaman: Aum Rak