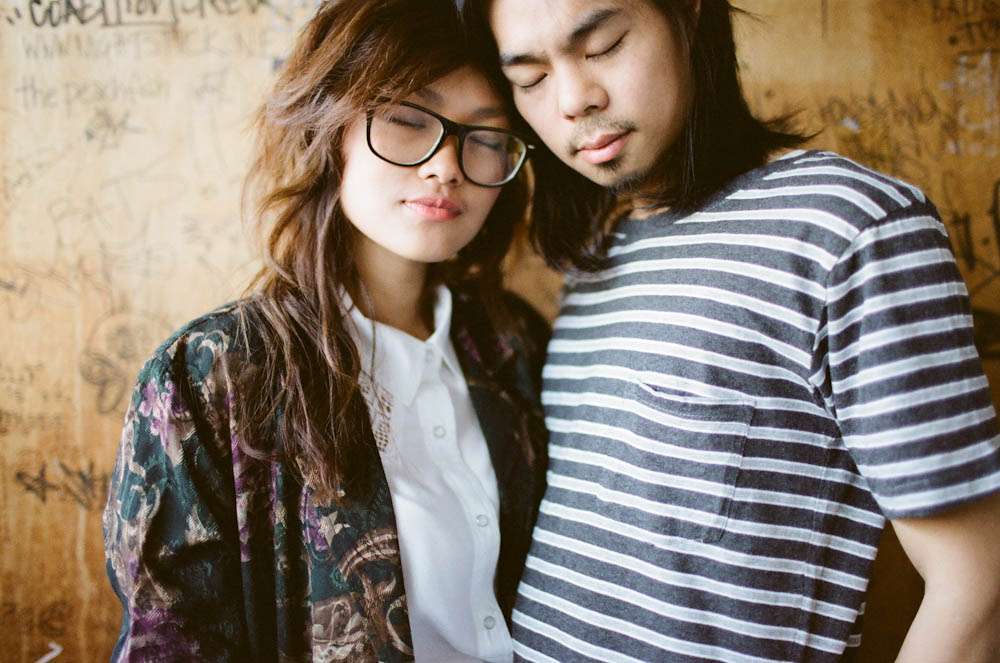 Originally from Bangkok, Thailand Karn & Poey both moved to Brisbane, Australia to study. They followed each other over and during one of their travels to Melbourne, Karn popped the question. This hip and quirky engagement shoot is such a perfect depiction of them as a couple. I love it!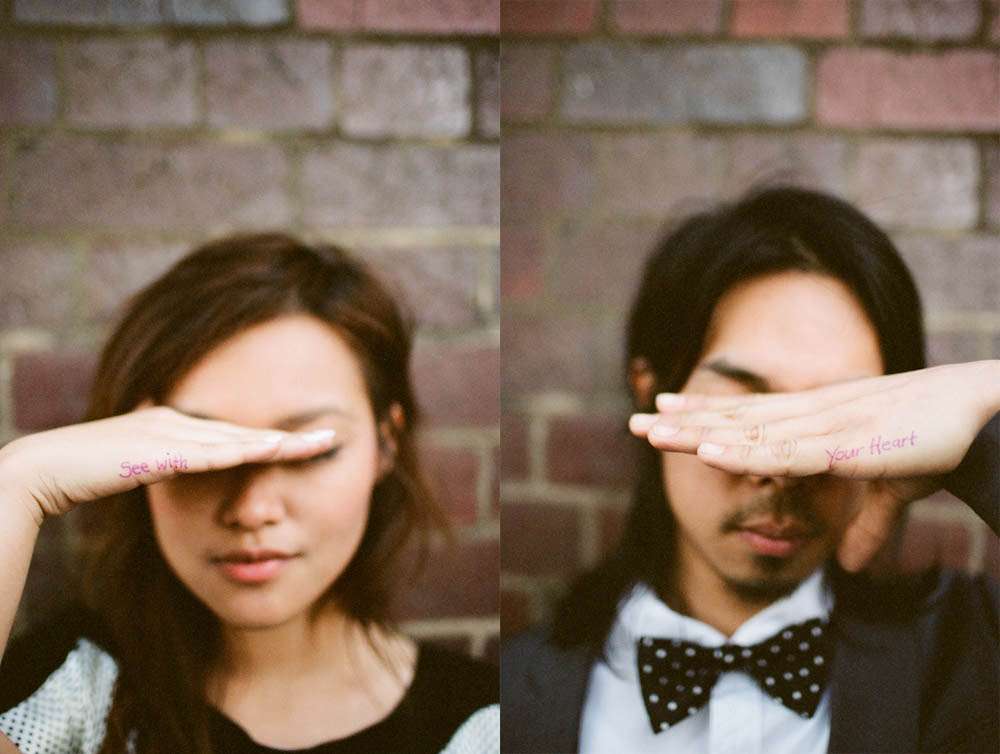 "We met them at a local indie market where we had an instant photo booth stall and they decided they'd love to celebrate their engagement with photos" photographers Seth & Tenielle of Feather and Stone Photography told me. "All the styling was completely their own, their own personal style shone through completely. They are two of the sweetest people we've worked with!! We LOVE when couples individual styles really come through the photos."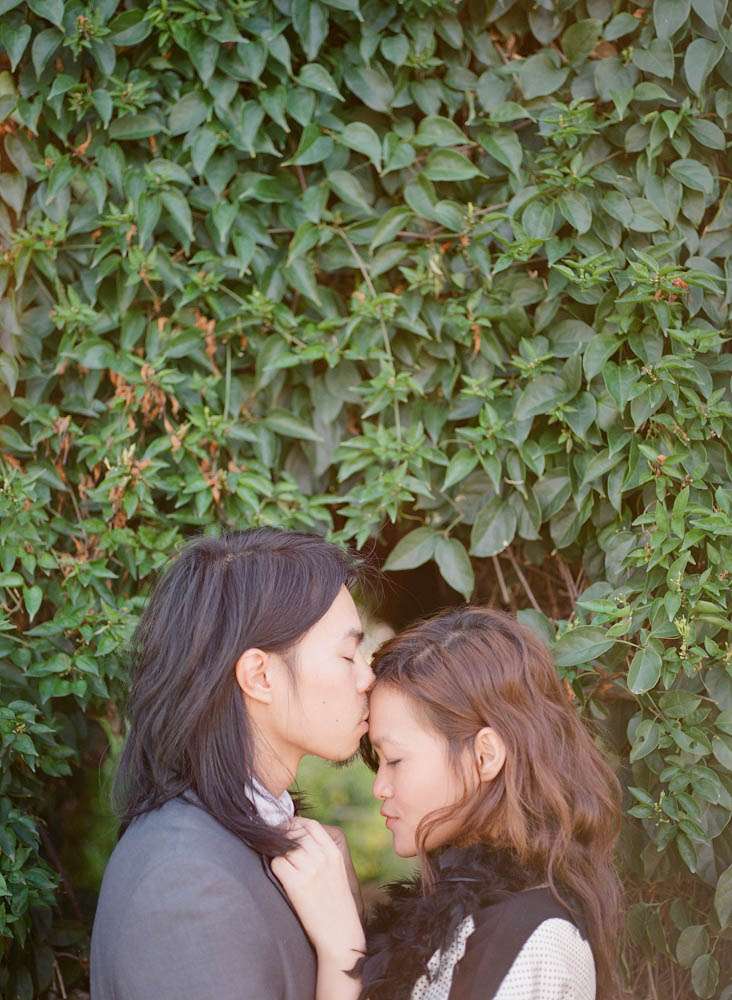 The session was shot 100% on film as opposed to a digital. "We moved back to shooting film 6 months ago and this was one of our 1st all film sessions", Tenielle continued. "We're loving it, there's such an organic, raw softness feel to film. We've stuck to it since."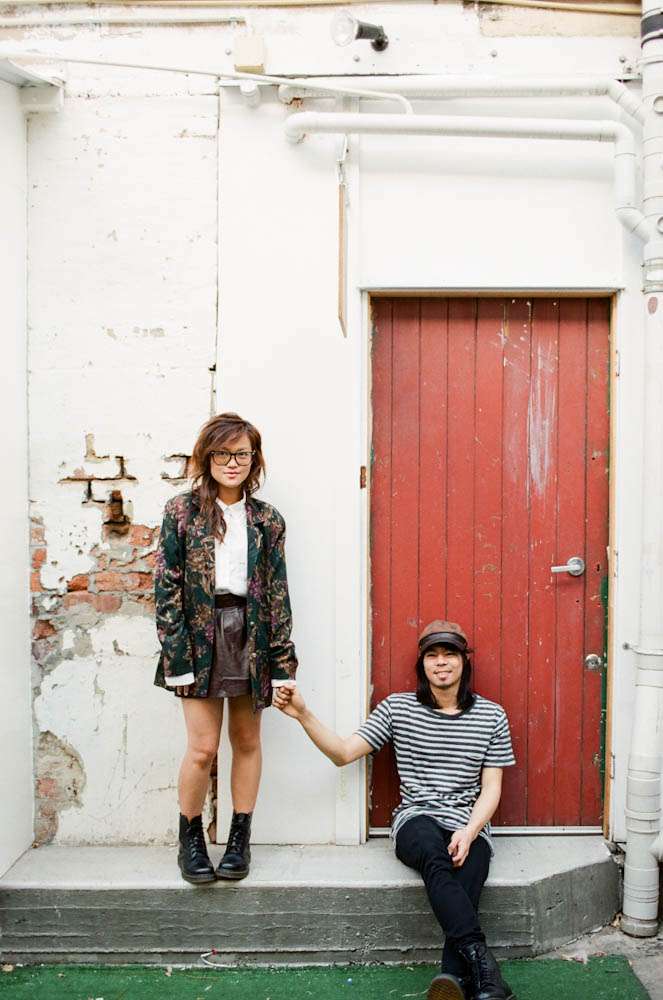 Thank you to Karn & Poey and Seth & Tenielle for sharing these today.
Supporting Cast:
Photography Credit: Feather and Stone Photography