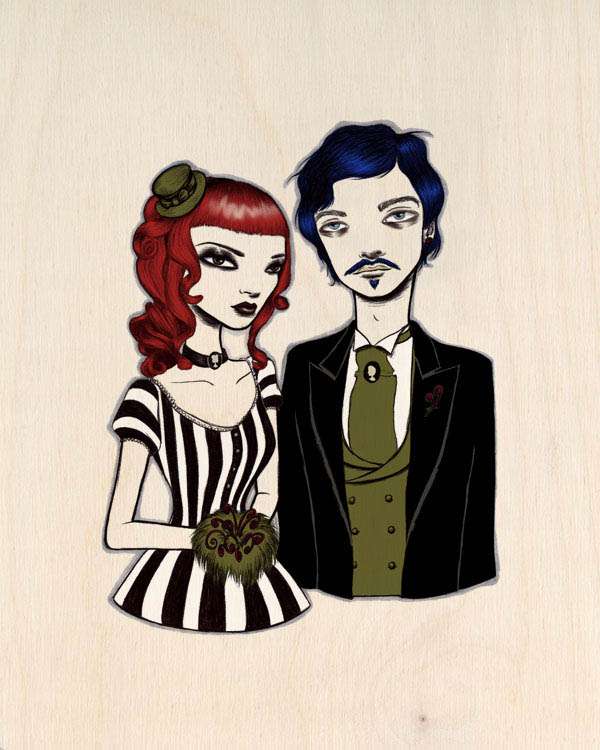 To say I'm head over heels in love with the work of Christy Pepper Dawson would be an understatement of vast magnitude. Christy is a super talented illustrator from California (originally from Nova Scotia) and she's just branched out into doing portraits for Rock n Roll couples.
I'm sure you'll agree, these are all kinds of awesome. How cute would a custom illustration of you and your beau be for your wedding invitations or thank you cards?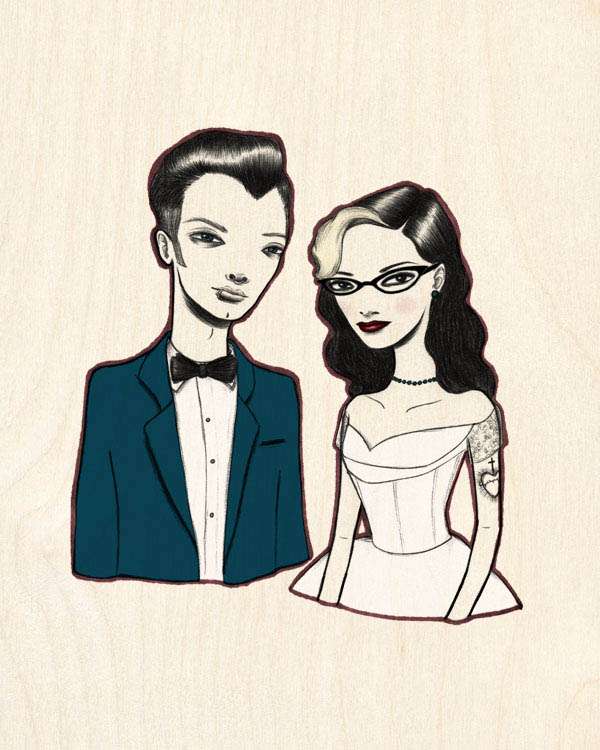 She says, "I use my diverse background to create whimsically macabre works of art. I have been working as a freelance illustrator for years, making custom art ranging from children's books to album art. But it wasn't until I got engaged, that I completely understood the magic that is shared between a couple committed to spending the rest of their waking days together."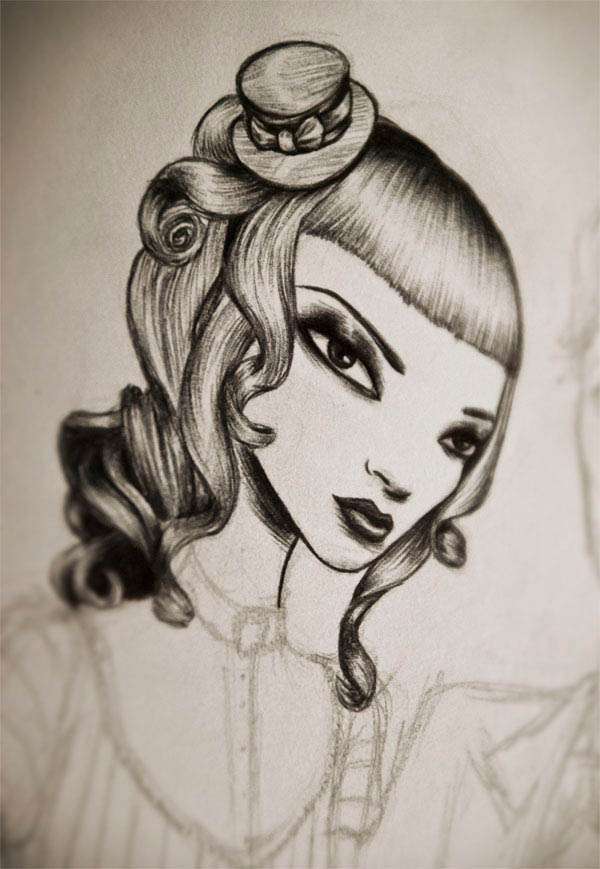 "Soon after our wedding, I had the desire to create a portrait of myself and my new husband. I loved it so much that I decided to branch off into new terrain and offer couples an indie art piece unlike any other."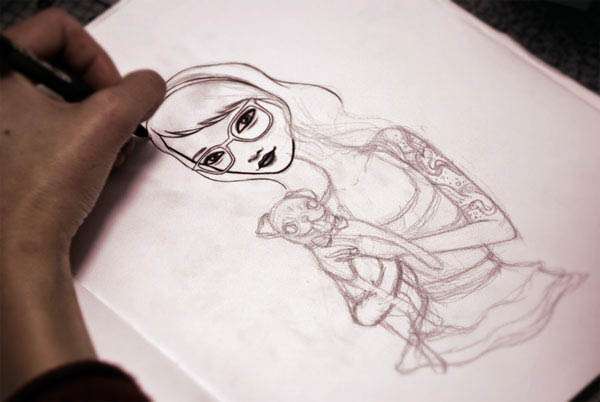 Through Christy's unique blend of hand-drawn traditional art and digital techniques, she will transform a photograph of you and your loved one into a one of a kind illustrated art print. Each fully personalised art print comes beautifully printed on archival Velvet Fine Art Paper and ready to frame.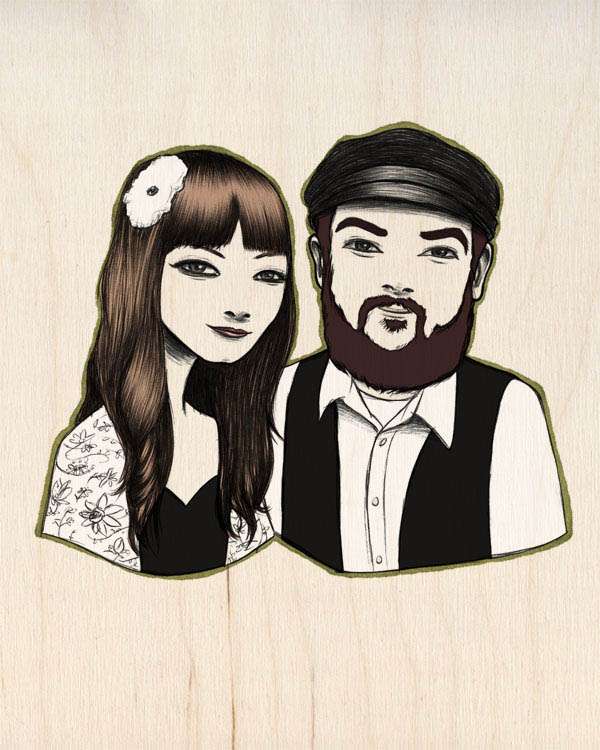 Prices start at $300 for two subjects. Be sure to check out more of Christy's work on her website, and to enquire about getting your own, drop her an email to hello@peppermintdaydreams.com.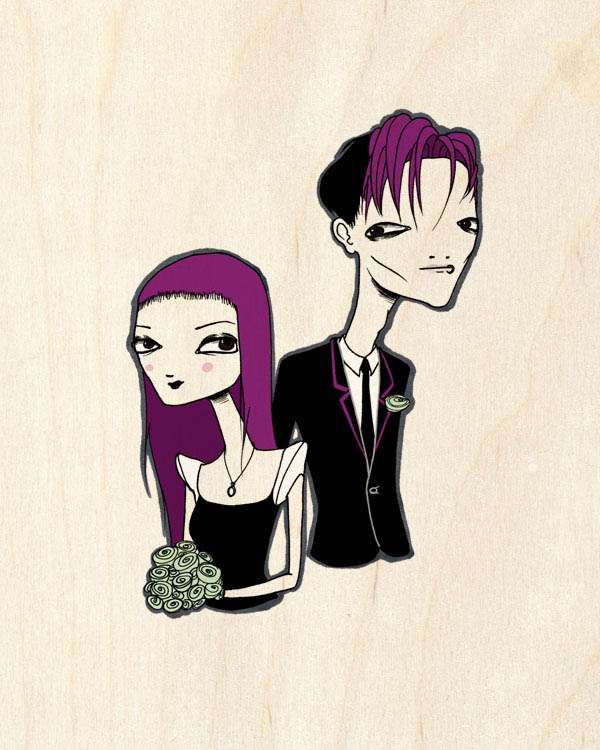 As a special treat, if you mention 'Rock n Roll Bride' in your enquiry you'll receive free shipping and handling with any order! So what are you waiting for?!