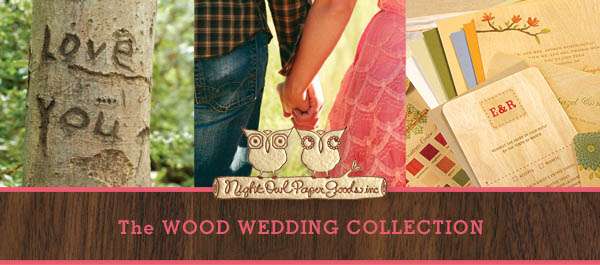 Established in 2004 by graphic designers Jennifer Tatham and Alan Henderson, Night Owl Paper Goods is a company dedicated to creating handmade letterpress cards and eco-chic wooden goodies in a style they like to call 'modern yet folksy.'  "We are very fortunate to have created a company and product line that combines everything we love," they told me. "Design + printing + writing + paper + wood + nature + the environment + friends + family. What a hoot!"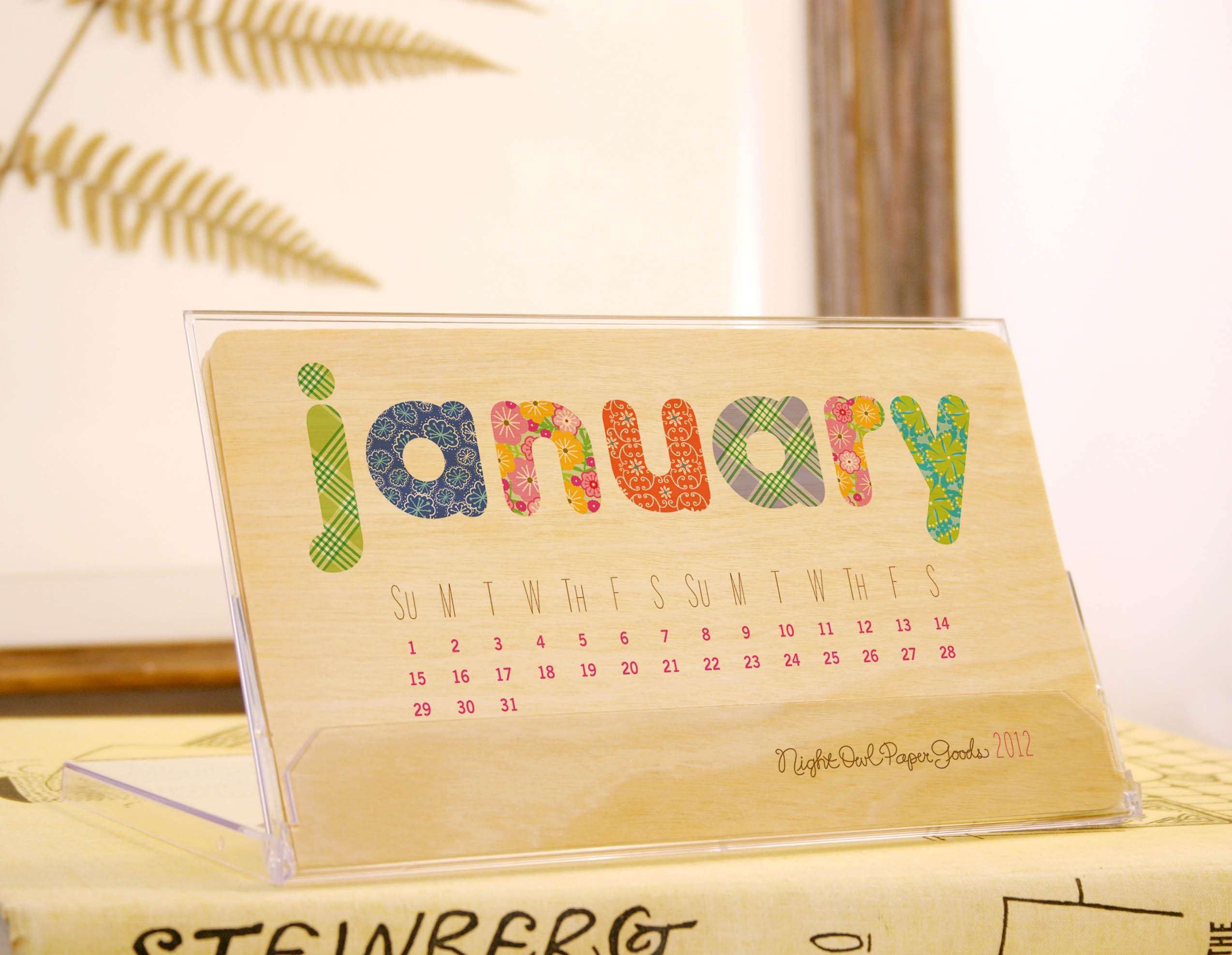 Each piece is custom printed on sustainably-harvested birch wood. The envelopes they use are recycled and contain 30-100% post-consumer waste and all their products are handmade in USA. So, whether you're taking steps towards creating a green wedding or you're looking to set yourself apart from the crowd, nothing makes a statement like real wood wedding stationery. Their products are quite simply perfect for the eco-conscious Rock n Roll Bride!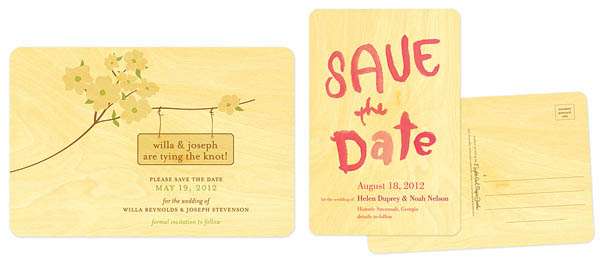 "At Night Owl Paper Goods we offer a large selection of wedding invitations, save the dates, reply cards, reception pieces, guest gifts and more, all created from eco-friendly, sustainably-harvested birch wood", they continue. "From modern to vintage to woodlands to tropical, we offer a breadth of styles and designs to help you express your unique personality and wedding theme. You can view all of our selections and information in the Wedding Suites category of our online stationery shop."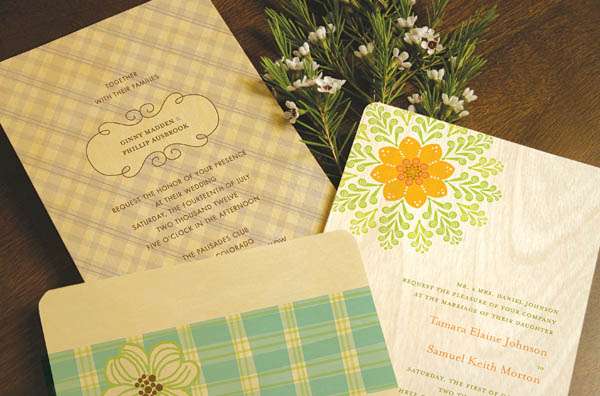 What I really love about Night Owl Paper Goods' service is that they offer both a bespoke design service as well as the option to design your own stationery if you prefer that. So if you've always wanted to illustrate your own wedding invitations but don't want the hassle of having to get them printed yourself they can take care of that for you. Alternatively, you can use some of their already existing designs and work from them to create custom wedding stationery just for you.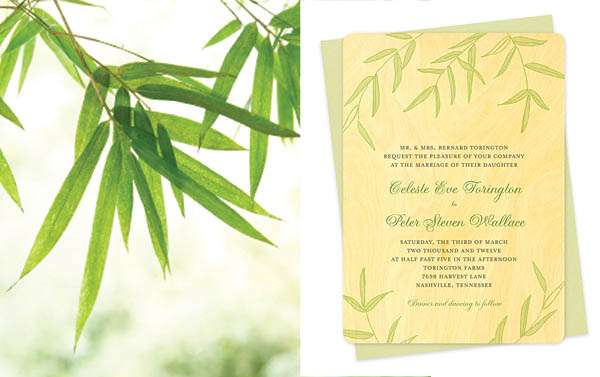 I was lucky enough to receive their sample pack in the post a few days ago. The lovely little wooden invitations and save the dates plus the different coloured, recycled-paper envelopes arrived in a adorable muslin bag. They are currently still sitting on my desk…and they may just stay there for a while yet – so pretty! You can request your very own sample pack here.
Night Owl Paper Goods offers over 1,000 unique and whimsical cards, gifties and goodies, all of which are available via their online stationery shop.   Be sure to check them out today!