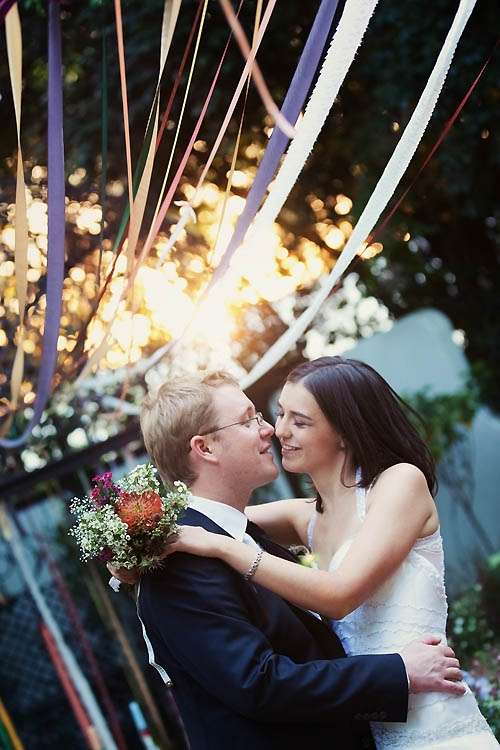 South African weddings are blowing me away at the moment. I've been featuring so many beauties from this fabulous country recently, I feel very lucky indeed! Well my luck was very much in when Megan & Peiter's beautiful wedding landed on my lap last week.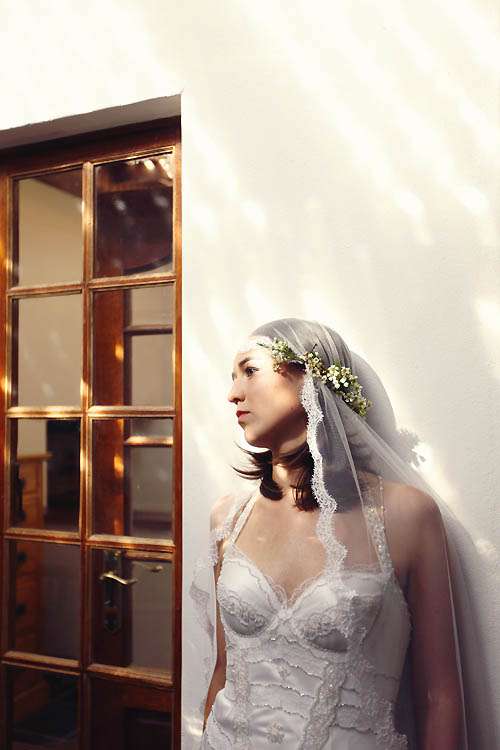 The wedding was held outdoors at Kleinkaap Pretoria, a boutique hotel in Centurion, Gauteng. "I wanted to do everything!" Megan laughed, "and everything had to have a significant meaning so all my vendors were our families. Everything from the bunting to the match-books we handmade and actually (sorry for the cliché) made with thought, consideration and love. To me the fun part wasn't only the actual wedding it was getting together with friends, family and a great bottle of wine to stick match-books together."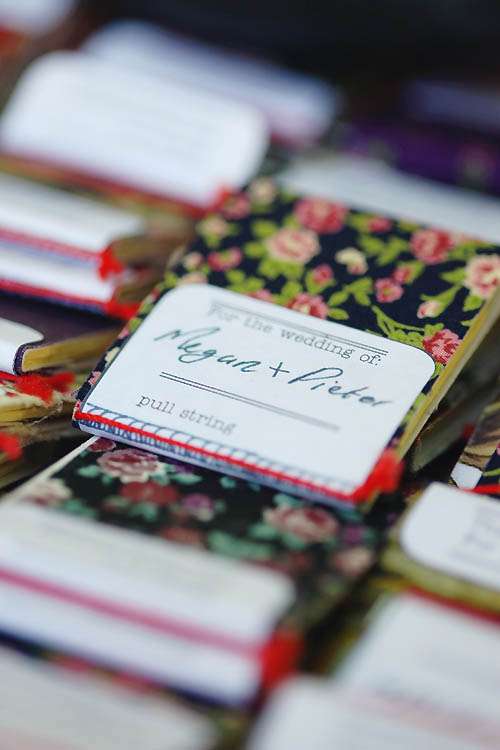 "The process of creation is so beautiful and I wanted to stuck in all of it," she continued. "I myself wanted to be part of it all, not up in my room getting pampered but hanging the bunting myself, making sure everything was perfect. In the end it was perfect because we could share that experience with so many amazing friends and family. My friends and family make me Rock n Roll, we did it together."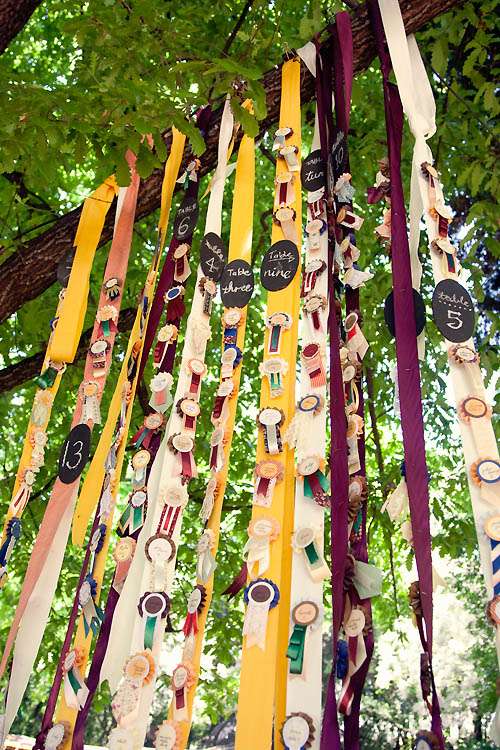 Thank you to Megan & Peiter and their photographer Laura for sharing.
Photography Credit: Laura Jane Photography
Venue: Kleinkaap Pretoria
Bride's Dress: Liezel Van Zyl Couture
Bride's Shoes: Iron Fist (the bride glued her own heels on them!)
Bride's Headpiece: Liezel Van Zyl Couture
Cake: DIY
Flowers: DIY
Stationery: DIY