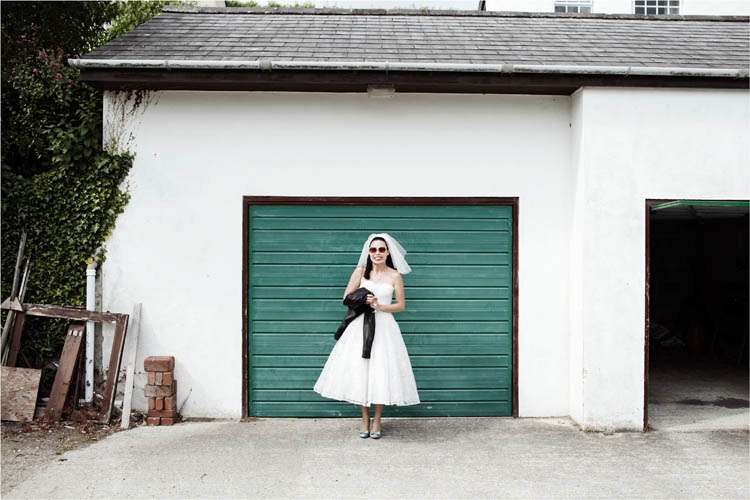 Angie & Jack's Cornish Wedding was a wedding of three parts – with the ceremony at Devoran Parish Church, drinks and afternoon snacks at Devoran Village Quay and finally the main reception, with dinner and dancing, at Devoran Village Hall.
"We didn't stick to the standard 'wedding rules' and just wanted our wedding to be fun and to show our personalities," the bride told me. "We wanted everything to be as unique and as personal without spending a fortune."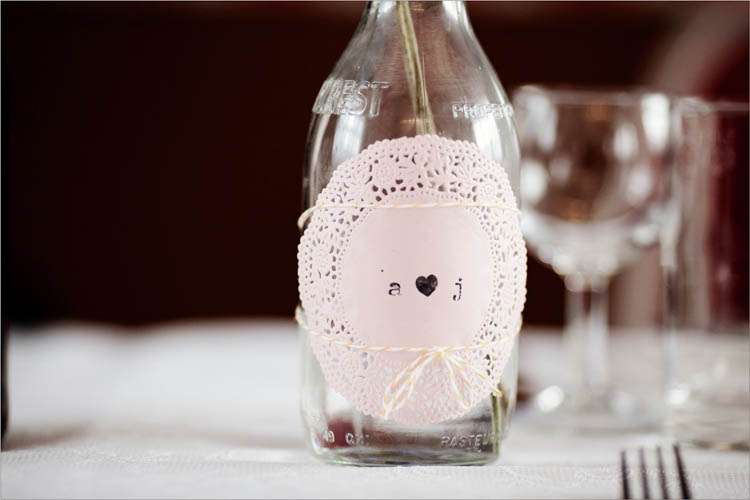 The couple DIY'ed as much of their wedding as they could including the guest labels (old jam jar tags decorated with japanese masking tape), the cake toppers, the bunting, the centrepieces, the table runners, the pew ends and the guest book.
"What we did spend on were important things to make the day enjoyable for our guests, like lots of booze, food and our band," Angie continued. "It was an important venue because Devoran is the village that Jack grew up in – the church, the quay and the village hall are all minutes from each other and they all hold lots of sentimental value and memories. We didn't want some grand, faceless venue that didn't mean anything to us."
"We had the best day ever and had lots of fun putting it all together – and our friends and family say they had a blast. The other amazing thing is that it was raining EVERYDAY all week in the lead up to the wedding but on the day it was glorious – as you can see from the pics – but from the time the night was over (close to midnight) and all throughout the following days it was raining again! So we were very very lucky and blessed with good weather on the day!"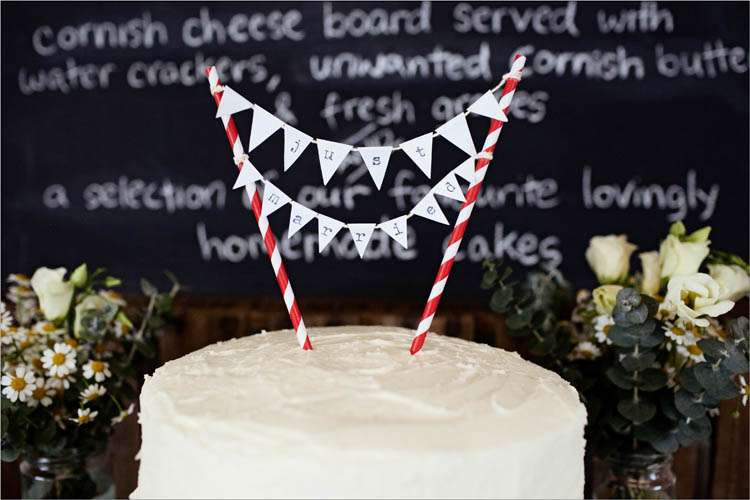 Thank you so much to Angie & Jack and their photographer Nick for sharing these today.
Photography Credit: Nick Tucker Photography
Ceremony Venue: Devoran Parish Church
Reception Venue: Devoran Village Quay & Devoran Village Hall
Bride's Dress: Elizabeth Avey
Bride's Shoes: LK Bennett
Bride's Veil: Dolecka
Bride's Earrings: Anthropologie
Groom's Outfit: Paul Smith (suit) T&F Slack Shoemakers (customised brogues)
Wedding Newspaper: Newspaper Club
Cake: The Honeybee Bakery
Cake Pops: Molly Bakes
Flowers: George McKay
Band: The Swing Empire
Pom Poms: Paper Poms
Stationery: Kate Monument