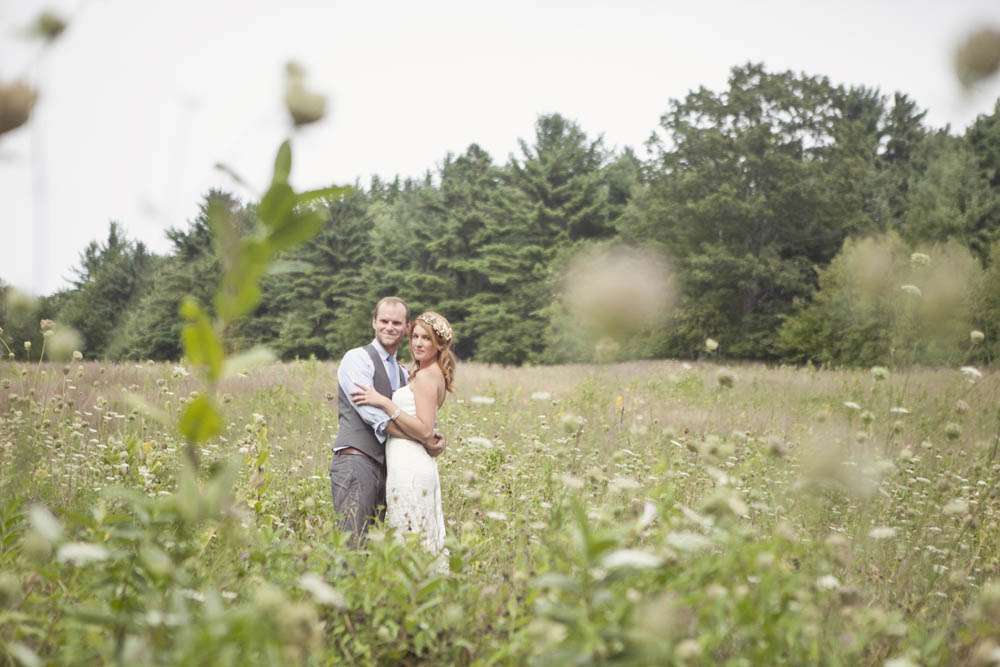 I seem to be featuring a lot of beautifully simple weddings at the moment, which is fine by me because I love them! Just to clarify, by 'simple' I mean weddings that authentic and personal to the couple and their families, and weddings that don't 'over fuss' with fads or trends. Its all about the love right?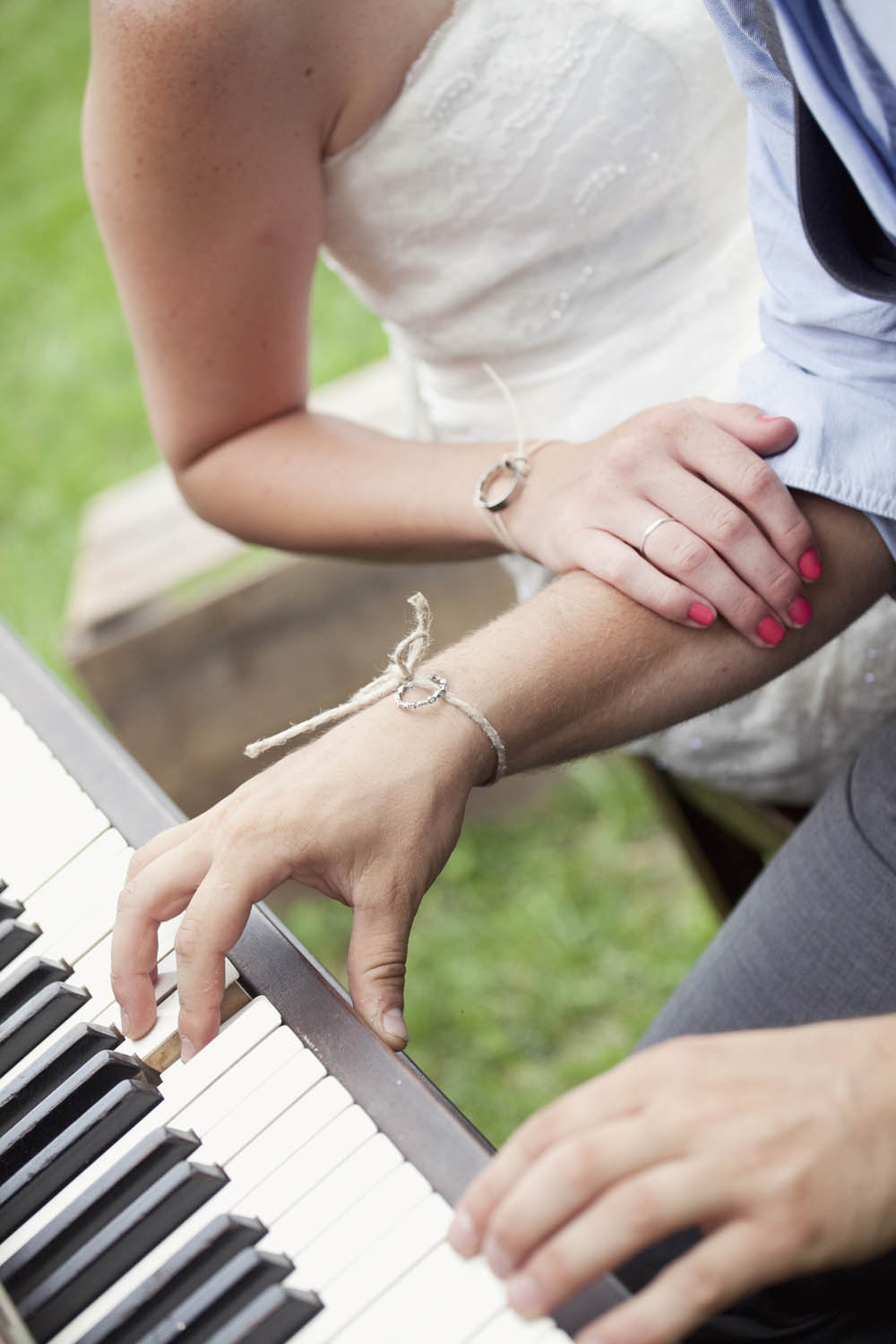 They wore each other's wedding rings around their wrists before they exchanged them…I LOVE this idea the MOST!
I love DIY weddings (well really who doesn't?!) and weddings like Taylor & Jeremy's, where their whole family pitched into help, just make me melt. The wedding was held at Sunnyslope Farm in New Hampshire. The couple had an intimate outdoor ceremony which meant a lot to both of them. "Seeing Taylor walk down the aisle was my favorite part of the day," Jeremy wrote. "…and my favorite part was also walking down the aisle!" Taylor agreed. "Walking up with my Dad and him telling me how proud he is and how much he loves Jeremy and I….and then watching Jeremy break down when he saw me!"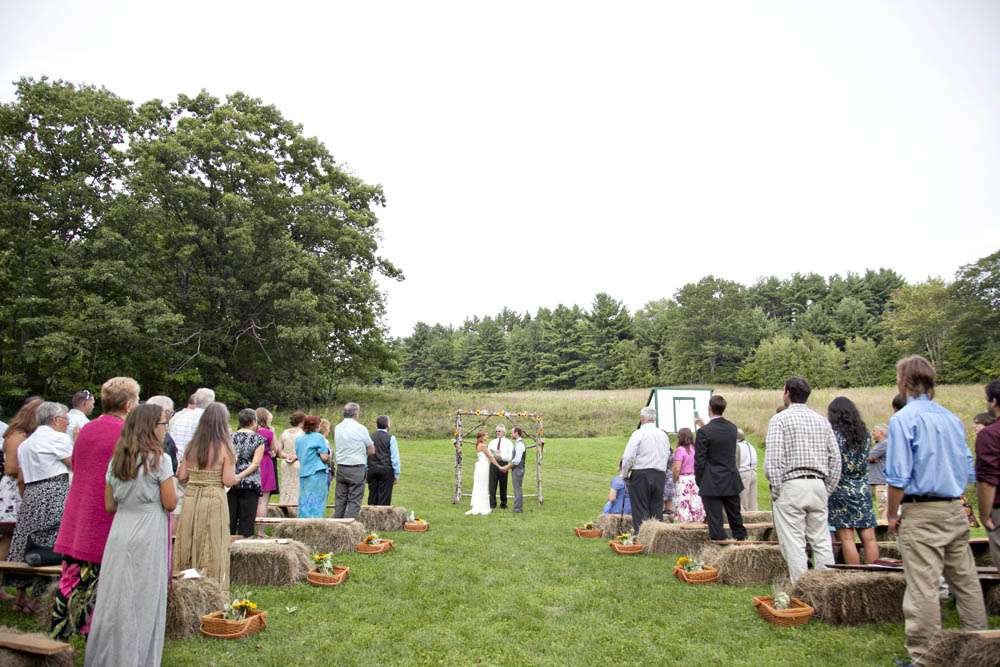 I said Taylor, Jeremy and their families DIYed nearly the whole wedding and I wasn't kidding! Taylor's Dad built the cupcake stand and her sister's boyfriend built the photo booth. Her sister also found the piano for FREE on craigslist which was played as the bride walked down the aisle.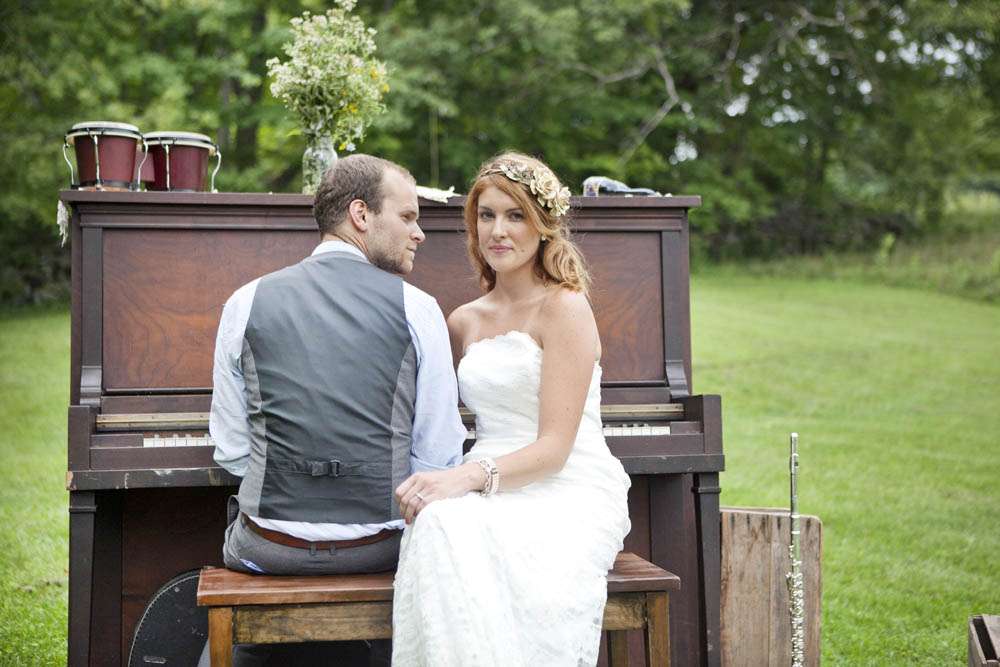 Taylor and her grandmother picked wildflowers for the bouquets, centrepieces and ceremony and the bride's brother and sister built the arch that they were married beneath.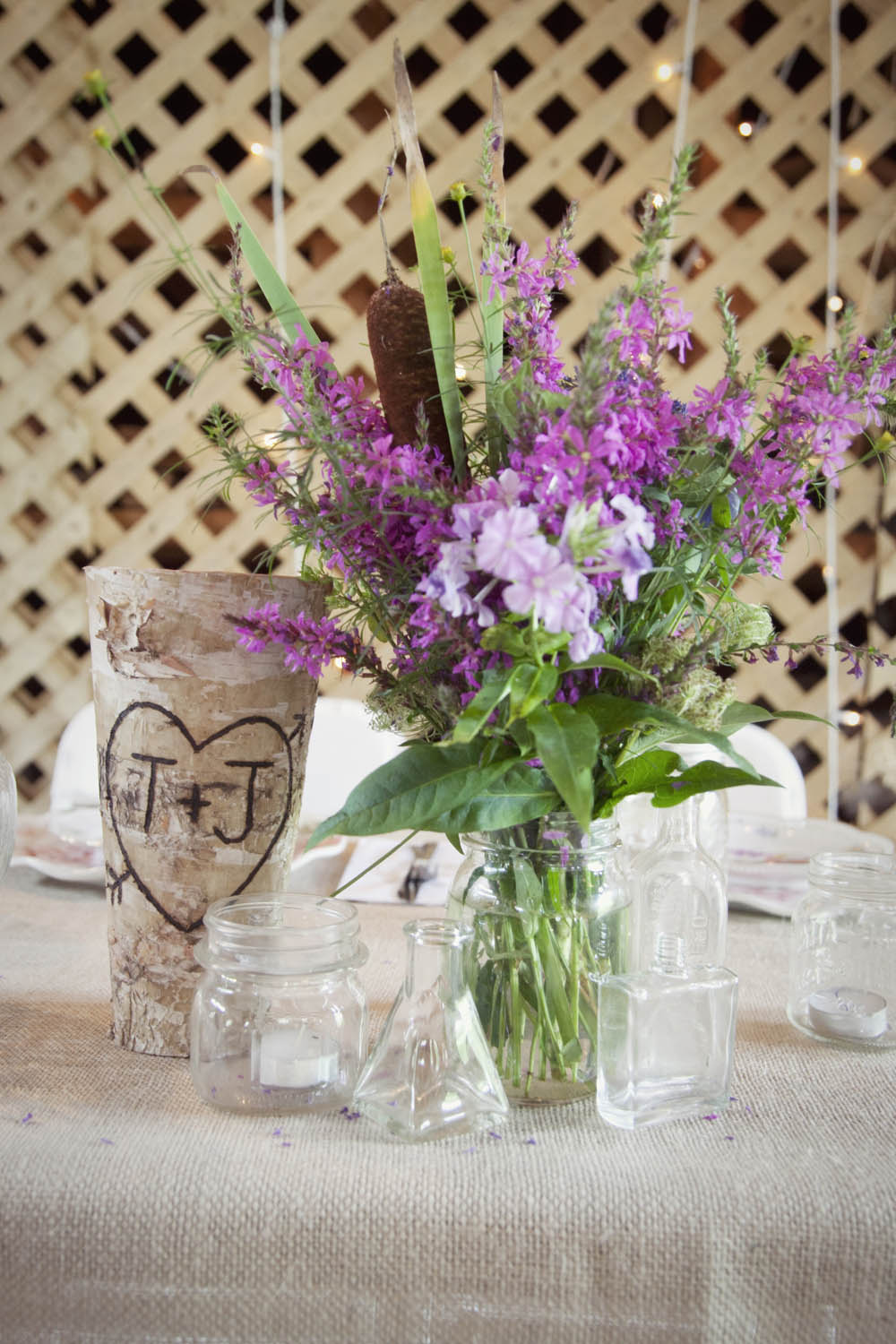 The bride's Mum made all the cupcakes and the bride put together the 's'mores' jars. They even had bottled water with their faces on! "The lady who owns the barn has a spring and bottles her own water, 'NH2O' she calls it, so she made those labels for a small price!"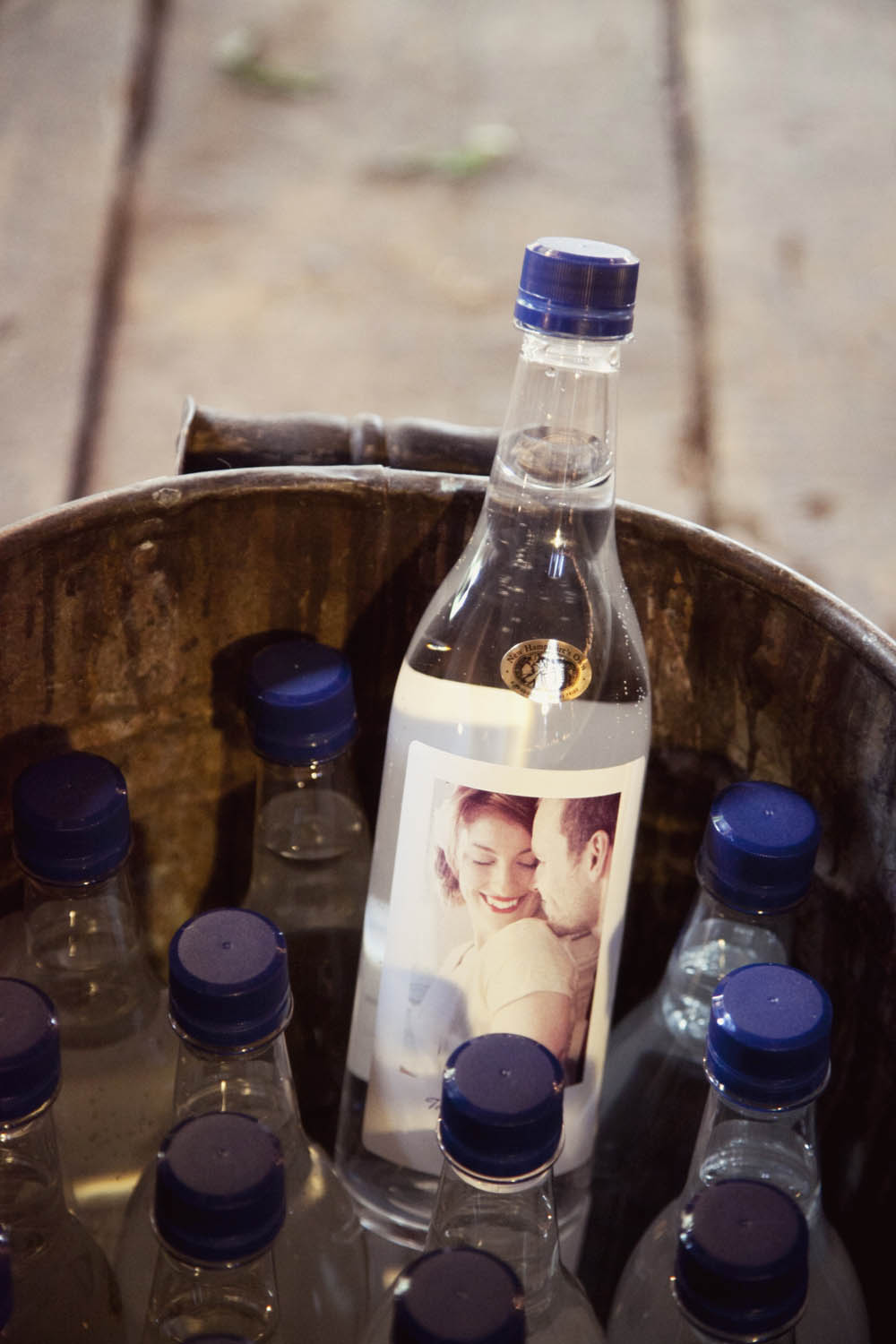 Beautiful! Thank you so much to Taylor & Jeremy and their photographers  Love Me Do for sharing.
Photography Credit: Love Me Do Photography
Venue:  Sunnyslope Farm, New Hampshire
Bride's Dress: David's Bridal
Bride's Headpiece: WhichGoose on Etsy
Pies:Leah's Creative Kitchen
Flowers: DIY
Catering: Contemporary Catering