Etsy sellers Dell Cove Spice Co. specialise in unique and humorous food-based items that make perfect wedding favour ideas or to use if you're hand-making any tasty treats for your wedding.
They say, "Our gourmet herbs and spice kits, exotic BBQ rubs, tasty popcorn kits and salts, and cocktail party supplies make your signature drink perfect. Fresh, quality ingredients and recipes you can't find at the supermarket."
"Our products are always fresh and fragrant, handmade and hand mixed. For us, food is a way to relax and share the stories of the day, and show affection to those close to us. We live by this simple mantra: It's good to play with your food."
Here are some of my favourites from their collection. Mmm now I'm thinking about cocktails and dinner parties with friends…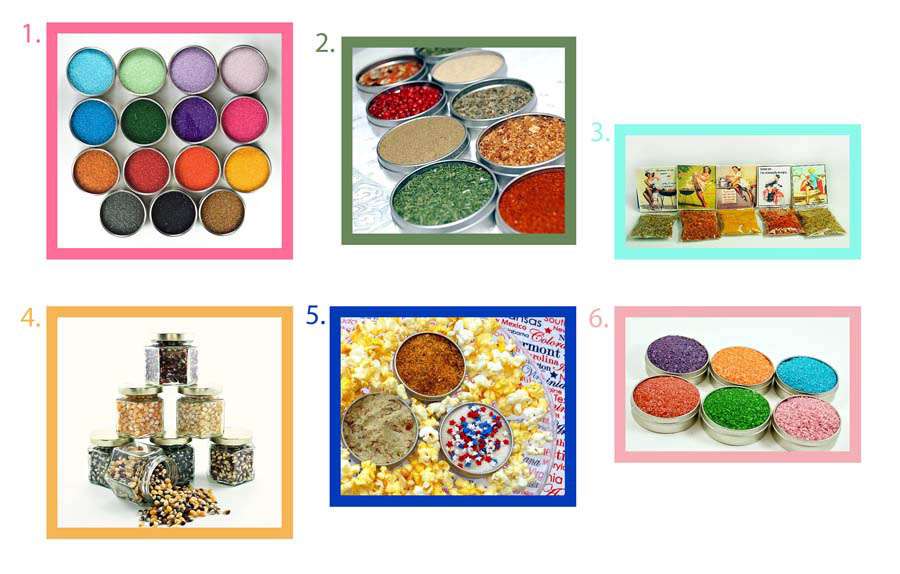 ♥ Complete cocktail sugar kit includes recipes and directions, 15 flavours
$37
♥ Magnetic grill guru master spice kit
$25
♥ Pin Up Girl edible favours includes recipes
$3 each
♥ Gourmet popcorn kit includes coloured kernels, snack fans, recipe, popcorn cones, gift box
$33
♥ Gourmet popcorn spice kit, 20 flavours
$42
♥ Coloured margarita salts includes recipe and gift box
$18
Dell Cove Spice Co would like to offer Rock n Roll Bride readers 10% on all orders over $50 (not including shipping.) Simply quote 'Rock n Roll Bride' in the sellers notes when placing your order through their Etsy store to qualify.