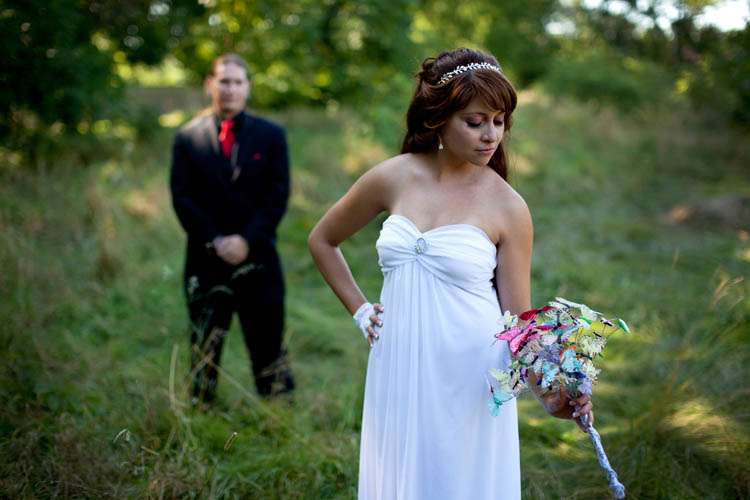 Irma & Dan's Rock n Roll wedding was held at Windermere Manor in Ontario, Canada. Originally from Mexico the bride wanted to bring colour and fun into their big day.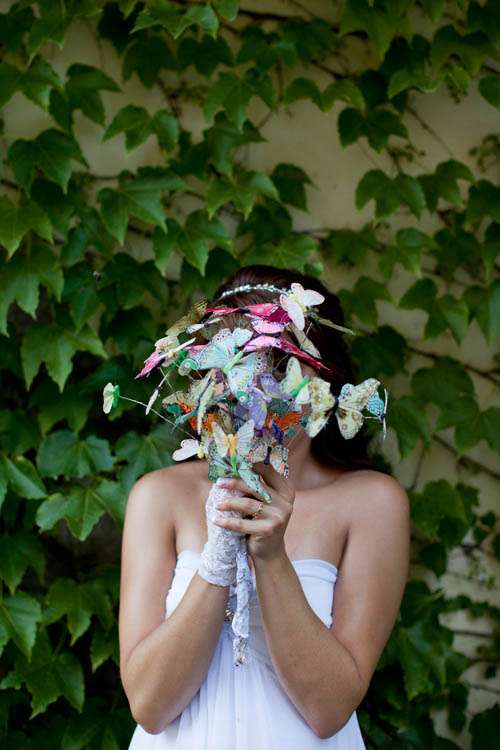 After proposing at Sunfest, the bride's favourite festival in Canada (check out the video!) they set to work planning their 'butterflies, rainbows, flowers and Rock n Roll' themed wedding. "Thank you to everybody that made possible and perfect," wrote the bride. "Starting with God that gave us a sunny beautiful day, following with our professional vendors Brent Foster Photography who was amazing, human and an authentic artist."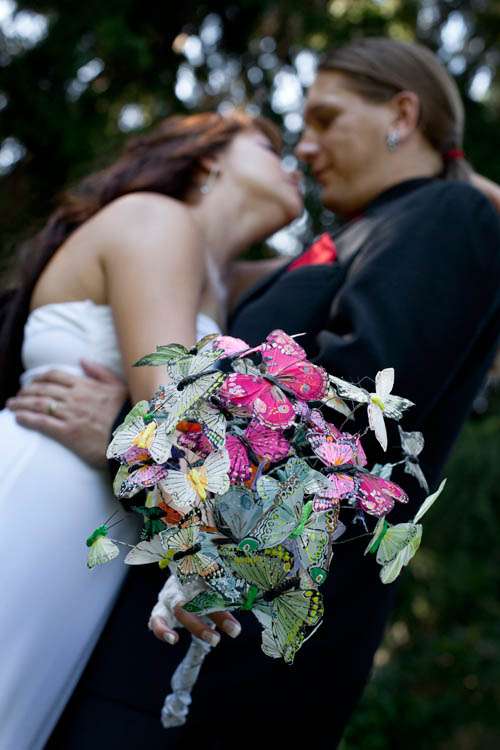 "Julie-Ann from Windermere Manor for her efficiency and easy going personality. Patti Lofgren from Kettle Creek Weddings for providing the most beautiful service in the ceremony and making clear our deep love for Jesus. And Ana, my sister, Maid of Honor and bestest friend ever."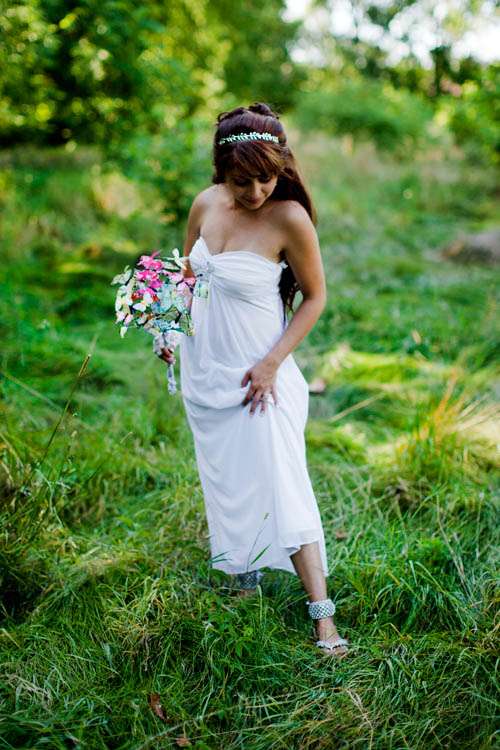 "My sister woke up at 5am on our wedding day to finish the centrepieces and to decorate the hall.  She rocks my world. My sis is my most important support and everything she has done for us is amazing. I love her to death event hough she never closes the doors of the cabinets in the wash room! Thanks to everybody's good vibes, love and blessings. That is why our life is so easy. We are around good people that has peace to offer. No party poopers in our lives at all!"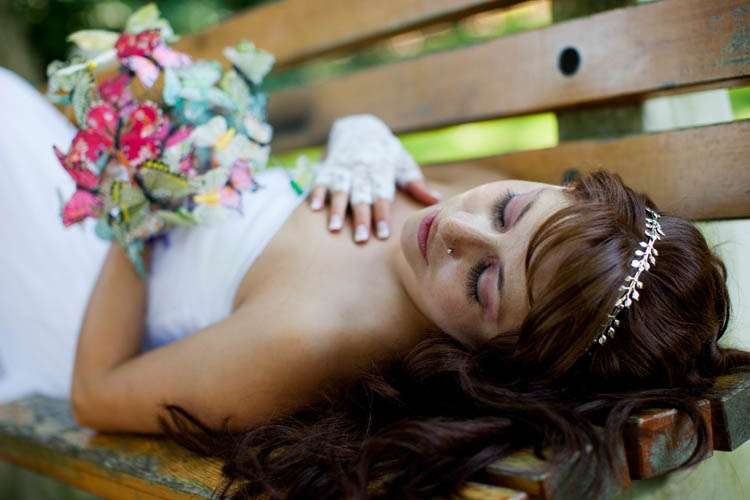 The bride wore a dress Sears which she got in an outlet store for just $70. She also made her bouquet herself from paper butterflies, "I made my bouquet with florist wire and dollarama butterflies," Irma told me. "I love butterflies and I didn't want a real flower bouquet as many are so expensive. I was either going to bring a single calla lilly (my Mom's favourite flower) or a bouquet made by myself with butterflies incorporated to it. Then I saw a magazine with a bride that had a bouquet of floating butterflies, and since I had thought about something similar, I decided to give it a try with my own materials and creativity."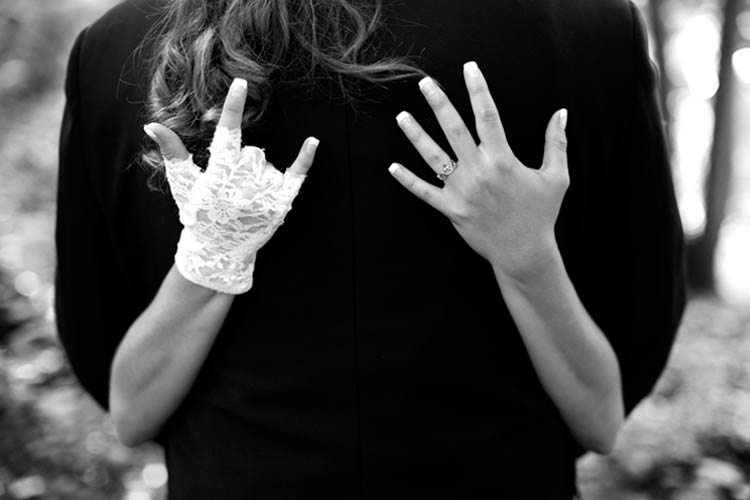 Thank you to Irma & Dan and their photographer Brent for sharing their wedding with us today.
Photography Credit: Brent Foster Photography
Venue: Windermere Manor, Ontario, Canada
Bride's Dress: Sears
Bride's Shoes: Town Shoes
Bride's Headpiece: Claire's