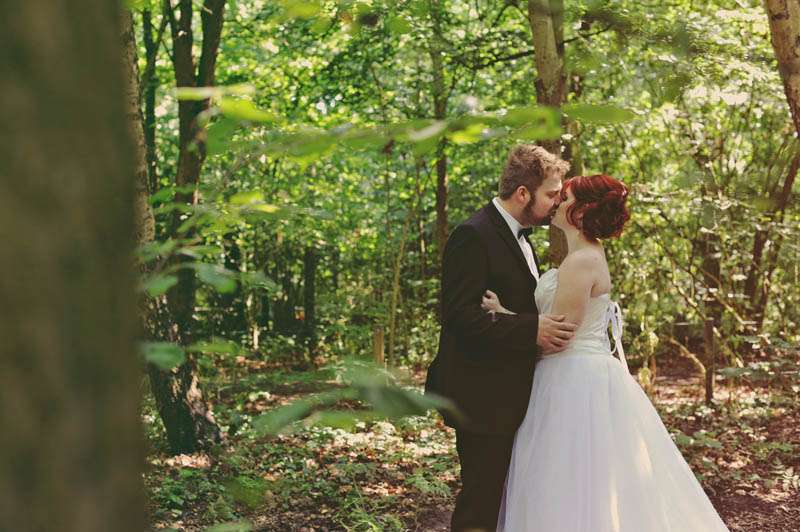 Laura & Nils were married at a vineyard in The Neatherlands. The laid-back nature of their venue was reflected throughout their entire day. It was important to the couple to put their own stamp on their wedding and so they DIY'd a lot of the details including the bride's dress, the favours (a sweetie table), the cakes and the flowers.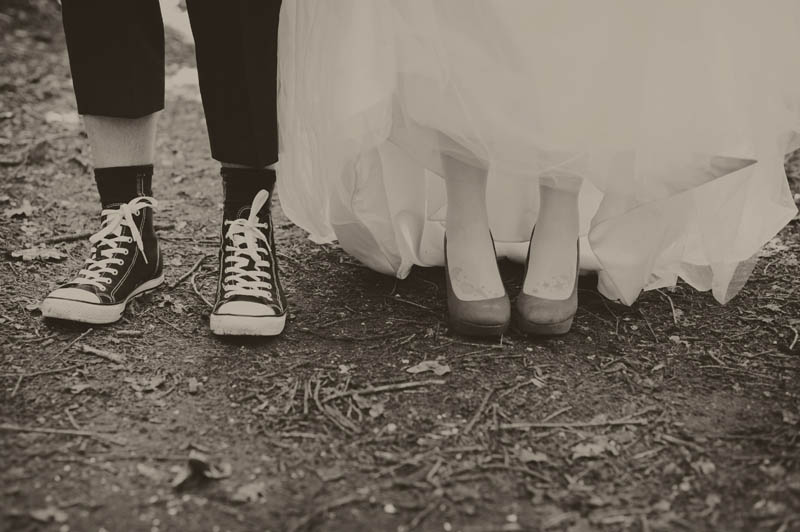 "My dress was ordered from www.dressilyme.com, style number WWD005HV," Laura told me. "It was a plain white poofy dress, with beads all over the bodice when it arrived. I then altered it myself, by removing the beading, and applying another layer of ruffled fabric and a piece of antique lace over the top to add a personal touch. The fabric and lace were bought at the Albert Cuijp market in Amsterdam. I had wanted to have the white dress because I normally never wear white, and thought that would make it extra special."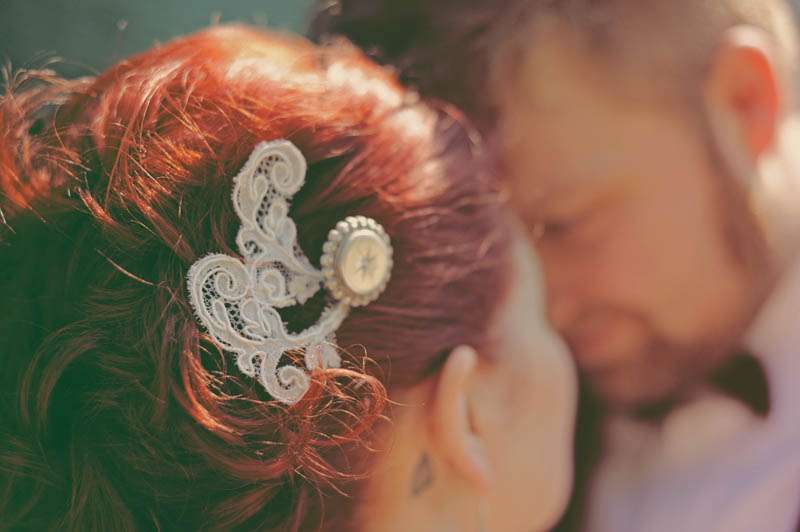 "My personal favorite part of my outfit was my headpiece; a combination of antique lace and an antique brooch.The lace came from the Albert Cuijp market, and the brooch was bought on Etsy from seller HighHorseVintage, based in the UK. The brooch was made in the Victorian era, and symbolises light in the darkness, which I thought was a beautiful thought."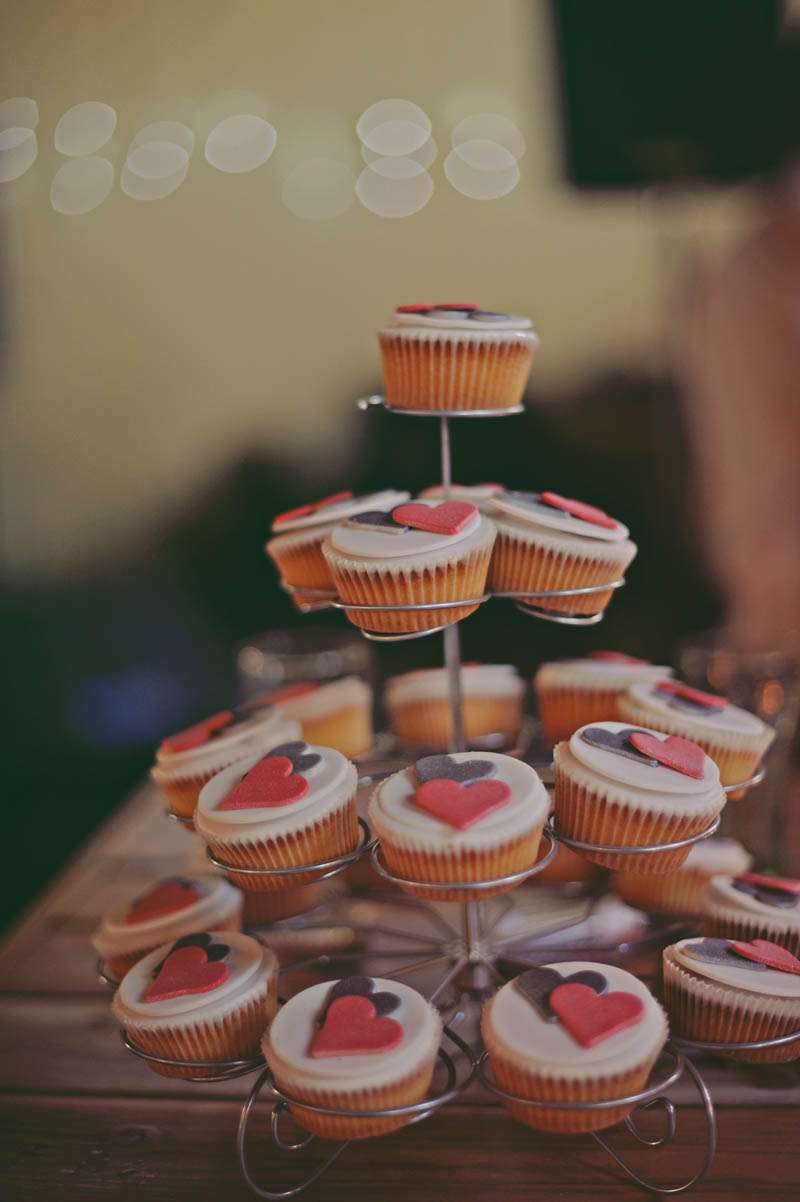 "We opted for cupcakes!" continued the bride. "And everyone loved them! A friend of ours was kind enough to make them (she loves baking), and did a fantastic  job. They were white, with a silver and a red heart on top, very cute and exactly what we wanted. My mum really wanted us to have a ' proper' cake, so we could do the cake-cutting ritual, so our friend made a small white cake that had the same decorations on it as our homemade invitations, which was perfect!"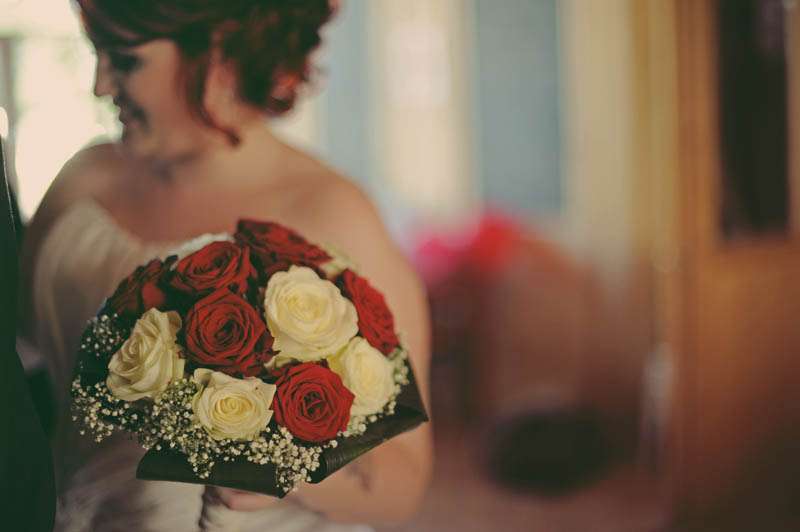 "I had a bouquet of red and white roses, as Nils always buys me roses on our anniversary, the same number of roses as the years we've been together. The girls had smaller versions of my bouquet.Those were the only flowers we had, we had balloons, streamers and confetti for our other decorations."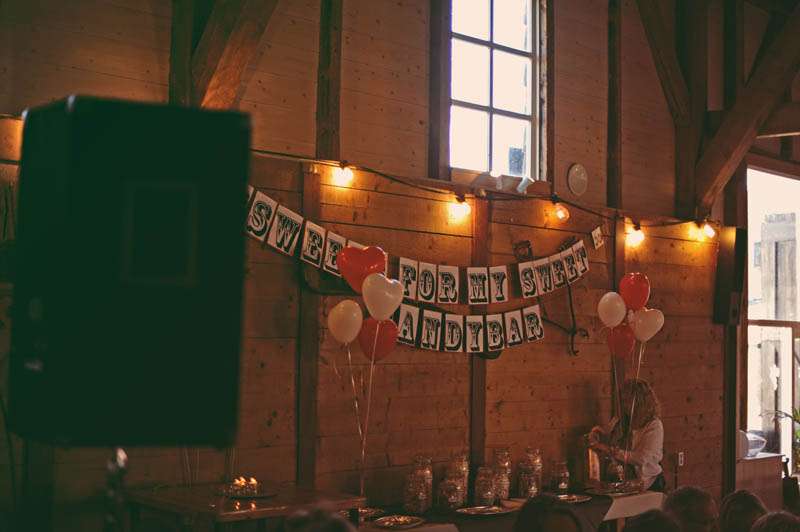 This wedding is utterly beautiful and so cute. Thanks to Laura & Nils and their photographer Melissa for sharing this today.
Photography Credit: Melissa Milis Photography
Venue: Kleine Schorre, The Neatherlands
Bride's Dress: Dressilyme & DIY
Bride's Shoes: New Look
Bride's Headpiece: HighHorseVintage on Etsy & DIY
Groom's Outfit: Asda
Cake: DIY
Flowers: DIY
Band: Go Train Big Boys